This little kitten is just 1/3 the size of her siblings. She has trouble eating and her belly is never full, but the tiny miracle baby is determined to get bigger and stronger every day despite her condition.
Meet Minnie!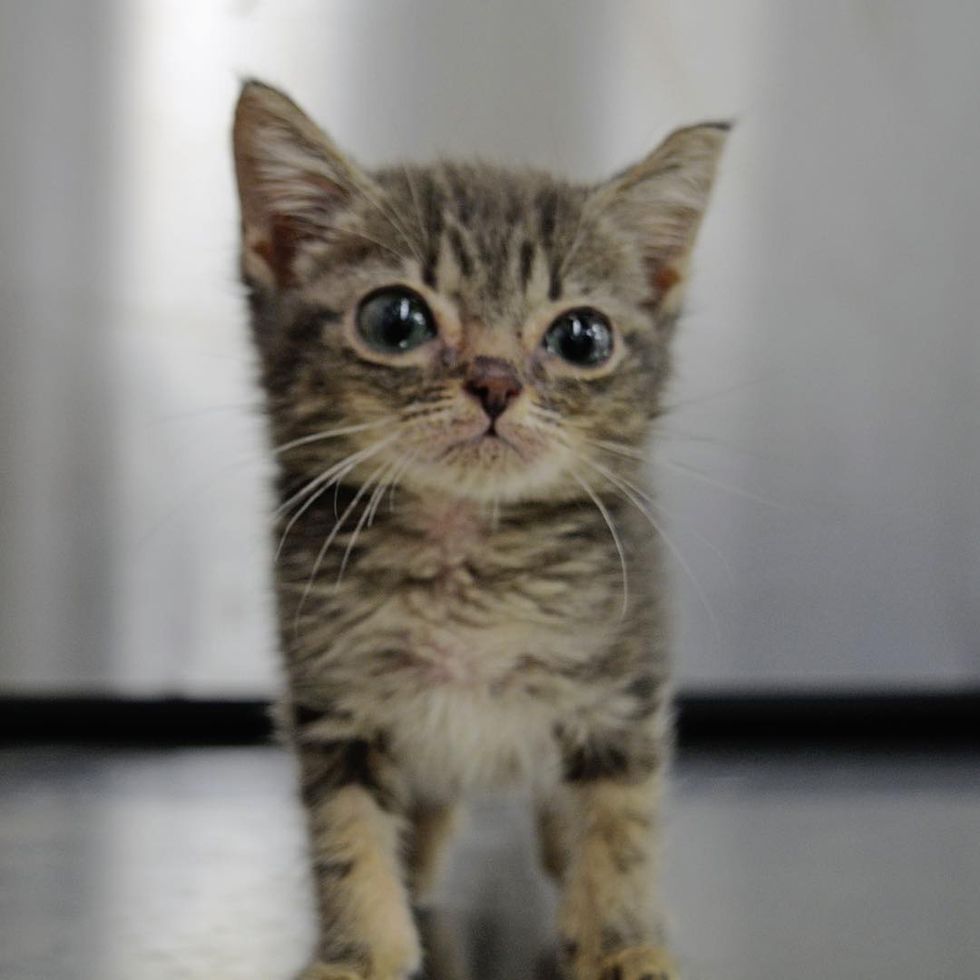 Minnie should weigh 4lbs, but she is only 0.8lbs in this photo@minniekitten
This itty bitty girl came to the shelter as a stray along with her two siblings. She was immediately taken to foster care. Soon they noticed that something wasn't right with her.
"When she was returned to our shelter her brothers were nearly four pounds and she was still under one pound," Tabitha told Love Meow.
Minnie has been diagnosed with persistent right aortic arch. "It means an embryonic branch of her heart is wrapped around her esophagus. Her esophagus is constricted so she can't eat solid foods."
As a result, her growth is severely stunted.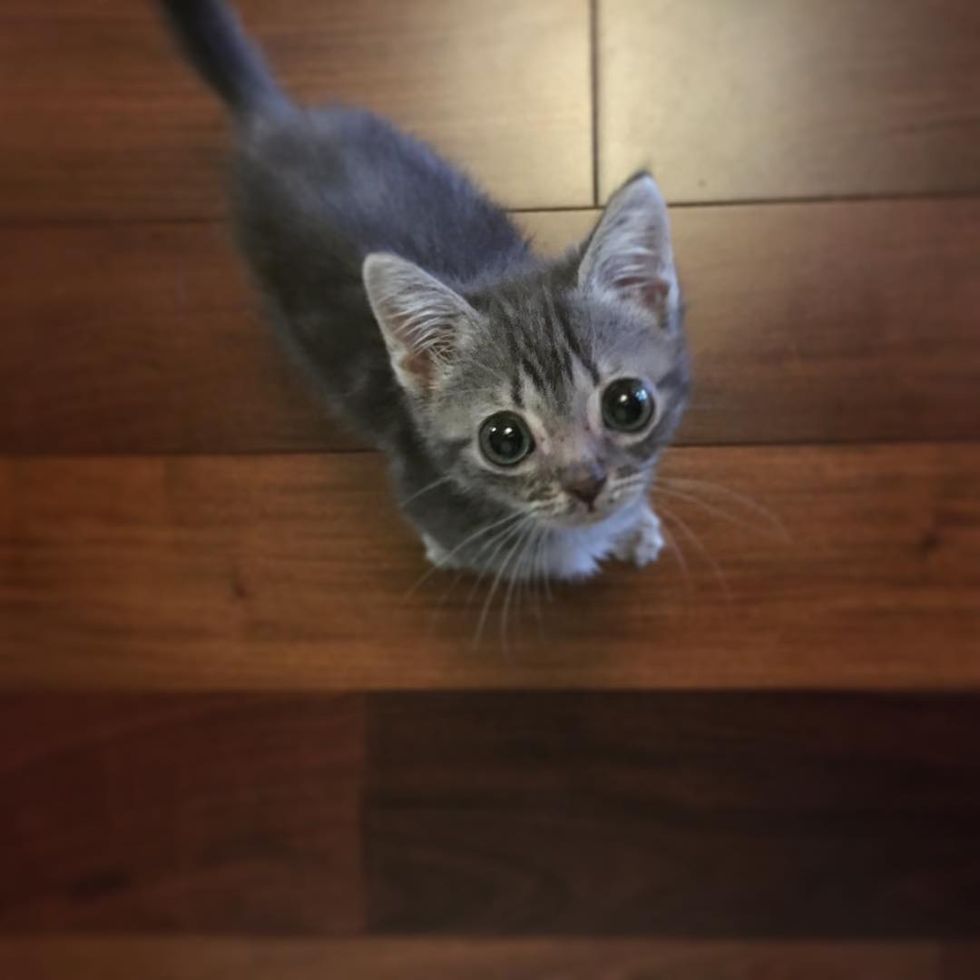 Minnie's growth has been stunted but her eyeballs grew anyway.@minniekitten
Tabitha took the kitten home to foster so she could get the undivided attention she needed. Eventually Minnie would need surgery to live a full life and to eat to her heart's content.
The tiny kitten is put on a liquid only diet since that's the only thing she can eat. She is fed several times a day in an upright position to help her get the food down.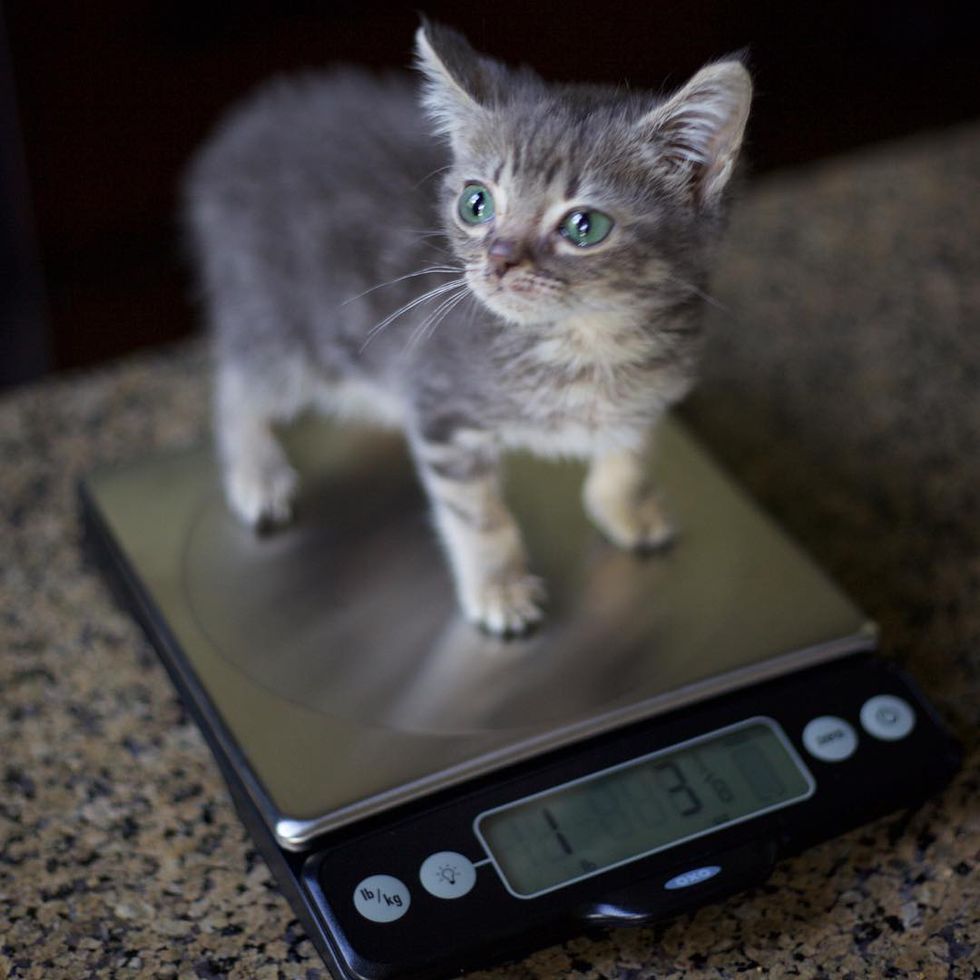 1 lb 3 oz! It took four months to get her over a pound.@minniekitten
"Minnie hasn't gone a single day without regurgitating no matter how careful we are to feed the right amount, the right pace, and the right consistency, it's bound to get backed up in her esophagus."
Despite her condition, Minnie is always in good spirits.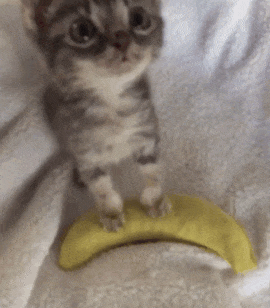 Banana toy for scale :)@minniekitten
Minnie is much smaller than her siblings.
What she lacks in size she makes up with a ton of affection.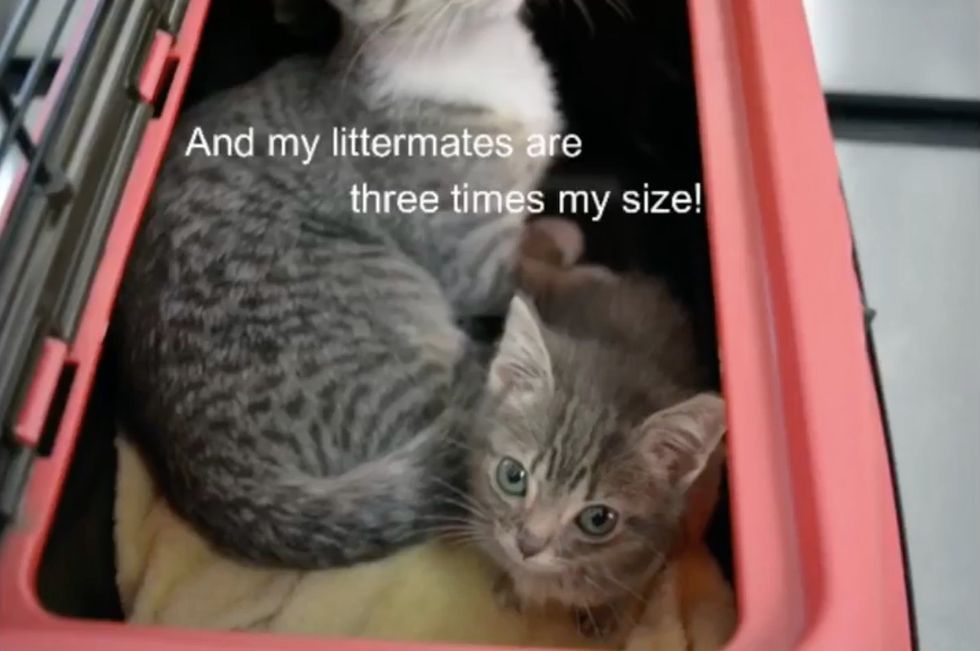 @minniekitten
She never complains when she eats and is always eager for food and tries her best to finish every drop of it.
Every day she tells her foster mom how grateful she is to have someone to feed her and snuggle with.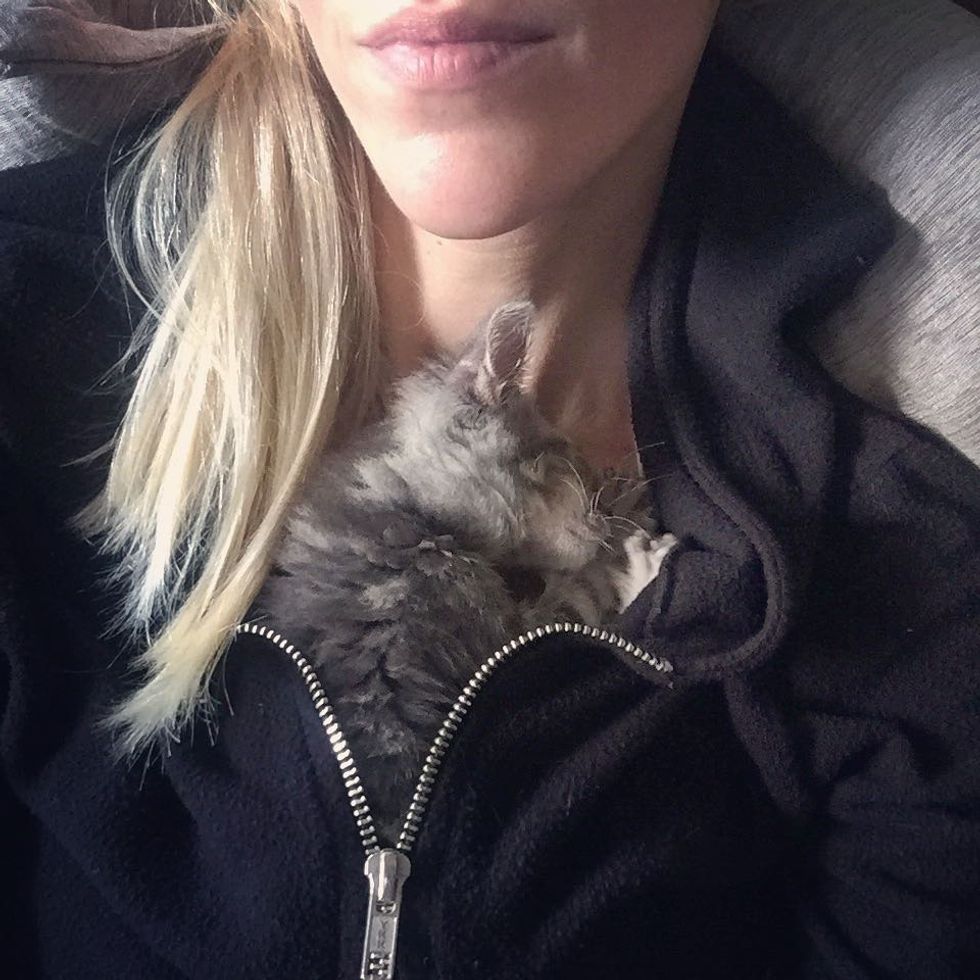 @minniekitten
A few months after Minnie came to her foster home, her adult teeth started growing!
And her personality was shining through!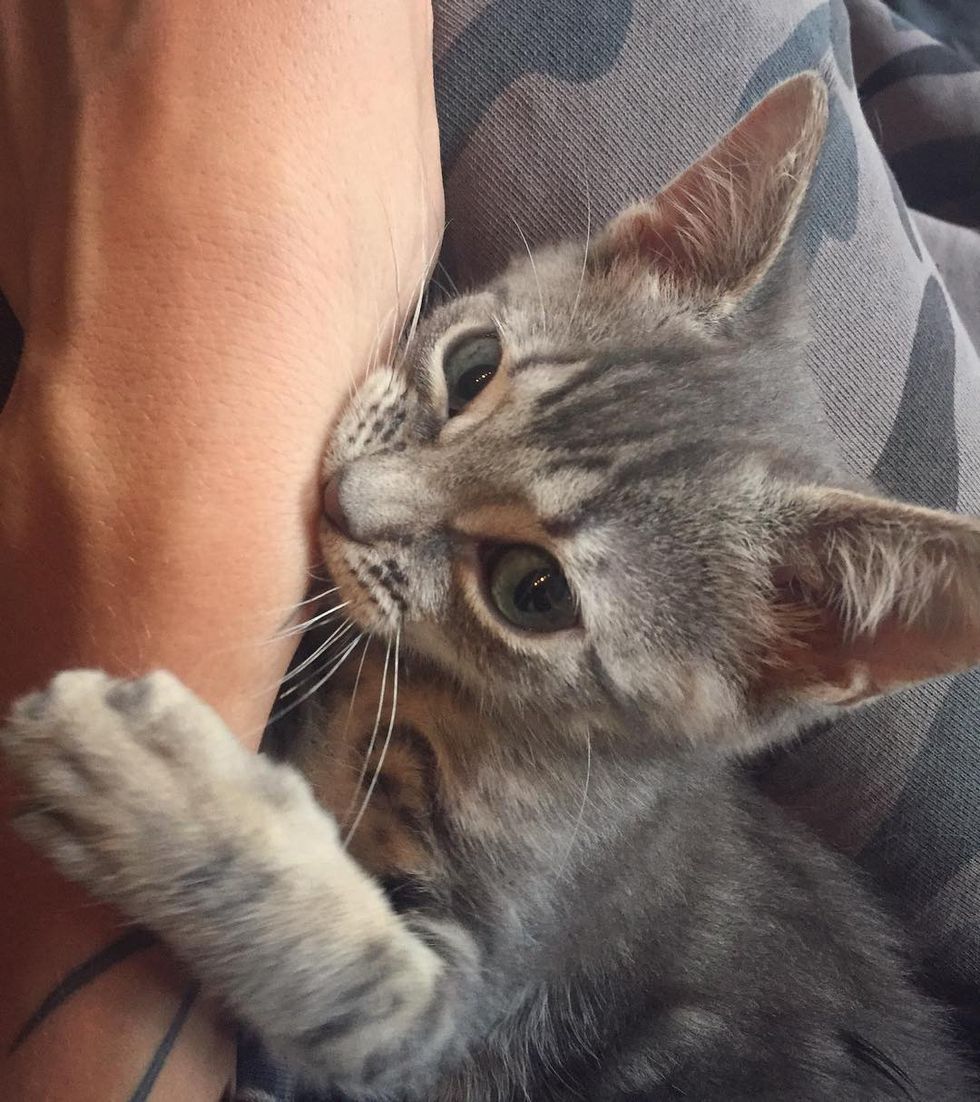 @minniekitten
"She has lived the first six months of her life unable to eat solid foods. Her little belly is never full."
At four weeks old, Minnie weighed less than a pound, 1/4 of her normal weight.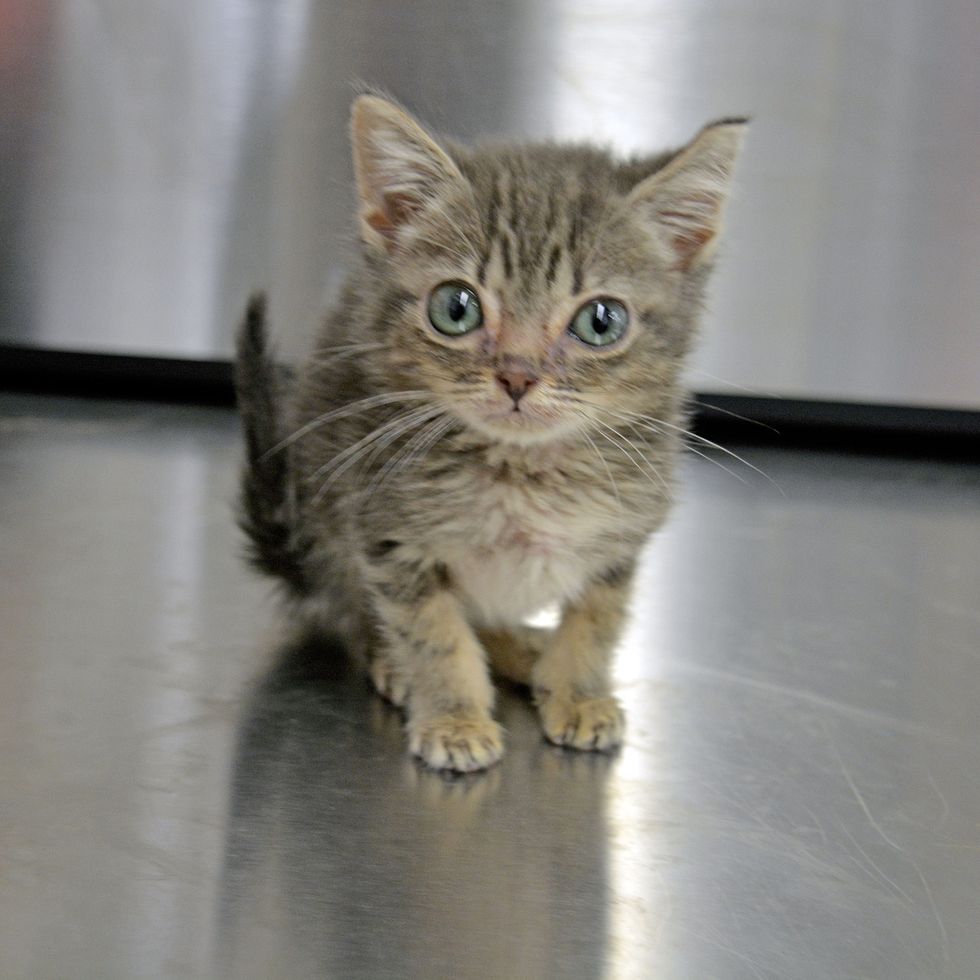 @minniekitten
"In spite of this she is the most playful, fearless, loving kitten I've met. And I've met a lot having worked in an animal shelter," Tabitha told Love Meow.
Now at six months, Minnie weighs three pounds! " She's not ever going to give up and neither are we."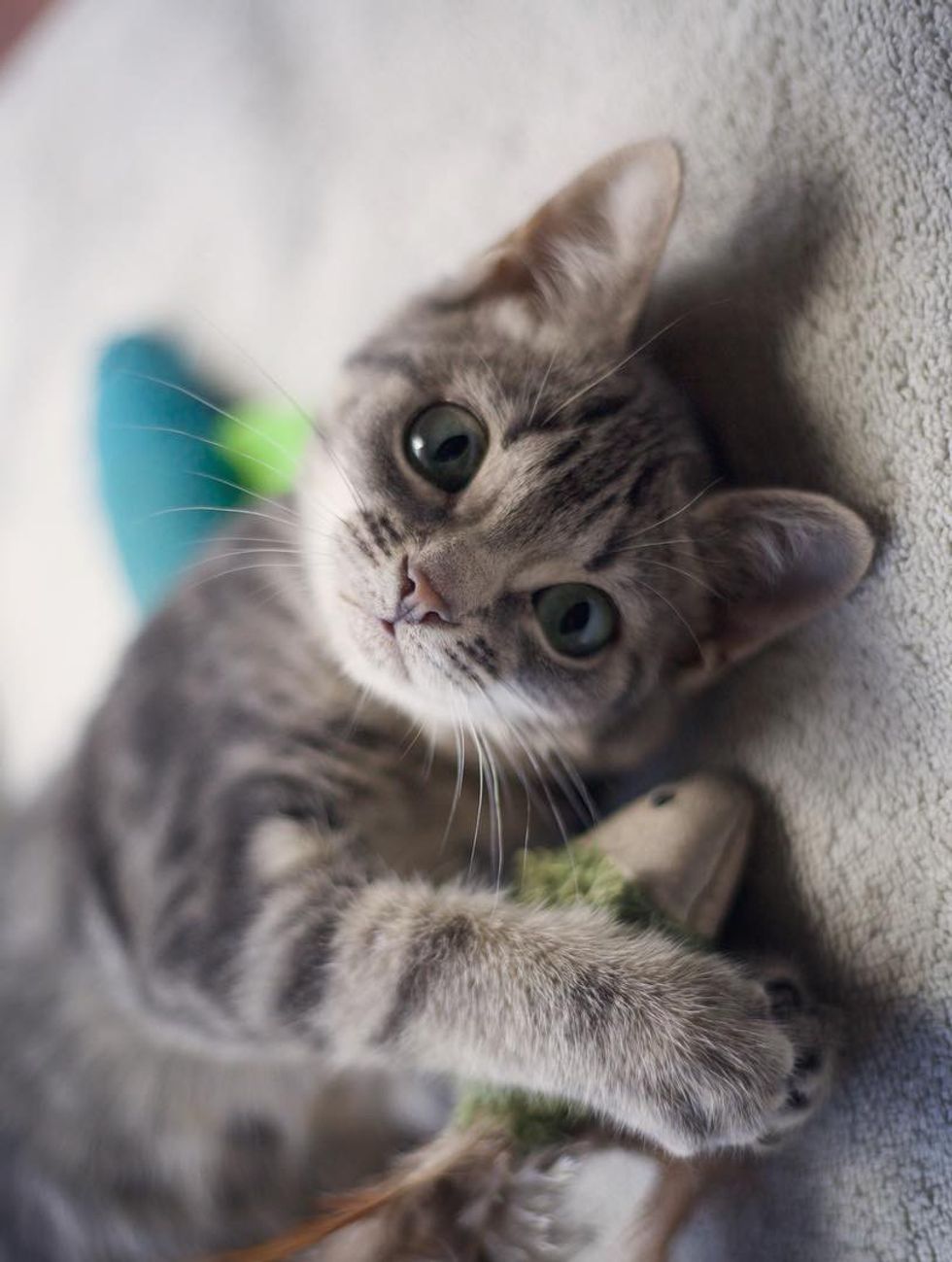 @minniekitten
The sweet kitty's surgery will be on September 13th. "I can't wait to be able to put a bowl of food on the floor and just let her eat until her little belly is full."
If you would like to help with her medical expenses, click here to make a donation. Follow Minnie's journey on Instagram.
The purrfect lap cat! :)
Share this story with your friends.
Related story: Tiniest Kitten Rescued by Big Guy They Never Expected, Now 2 Years Later