A tiny tuxedo kitten walked out from a horrific car accident completely unharmed, and got some much-needed TLC from the firefighters who took him to safety.
Meet Crash the cat.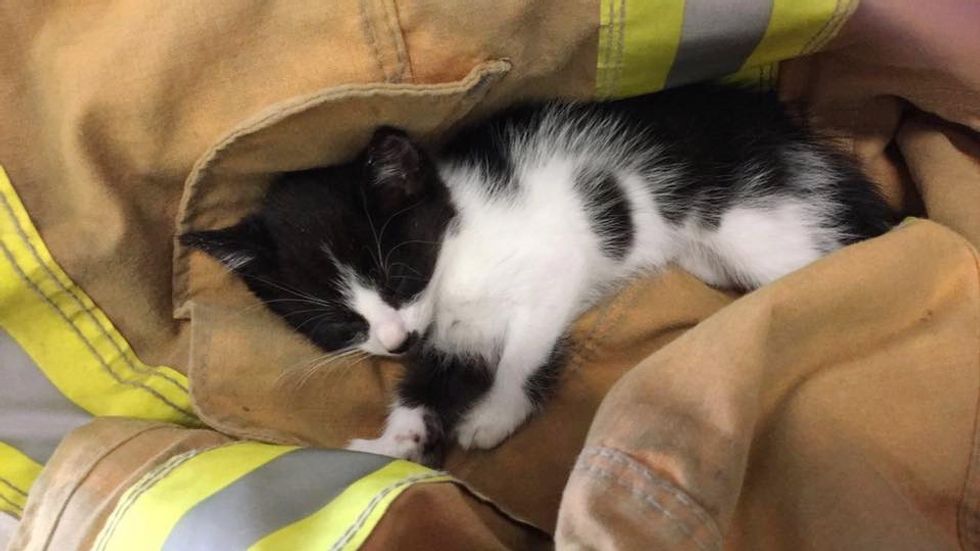 Joshua Murray
Early September, Harrison County Humane Society of Iowa received a call about a tiny kitten rescued from a car crash along with his brand new owner, Elana Probasco.

Probasco adopted the little tuxedo, who was found without a mother. Soon after that, they were in the same car that rolled over.
When the firefighters came, they were surprised to learn that the kitten survived the traumatic crash completely unscathed.
"To my understanding the car rolled twice and the kitten was ejected. But this tiny little guy had somehow ended up in a purse so he was protected, and walked away without a scratch," Harrison County Humane Society said.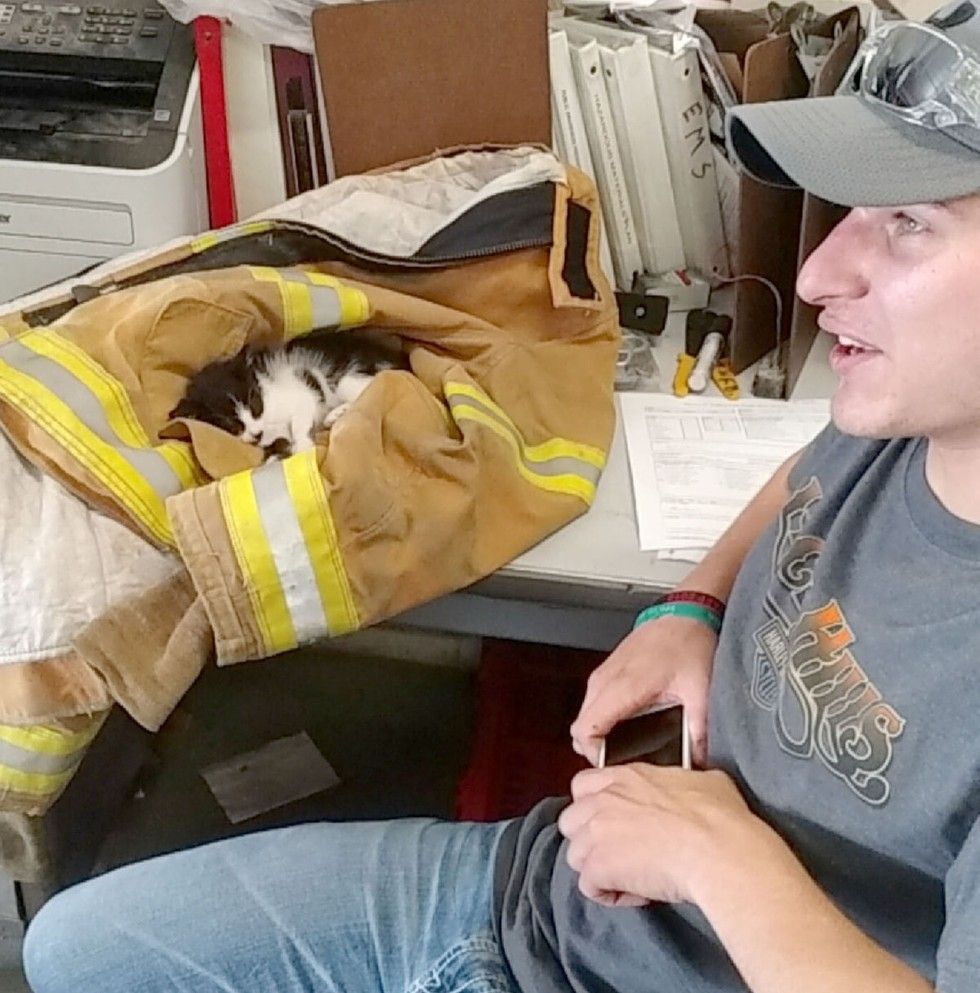 Joshua Murray
While Probasco was recovering, Joshua Murray of The Missouri Valley Fire Department (MVFD), volunteered to look after the little feline buddy before the kitten was taken into the Humane Society.

"The firefighter was one great helper," Probasco told Love Meow.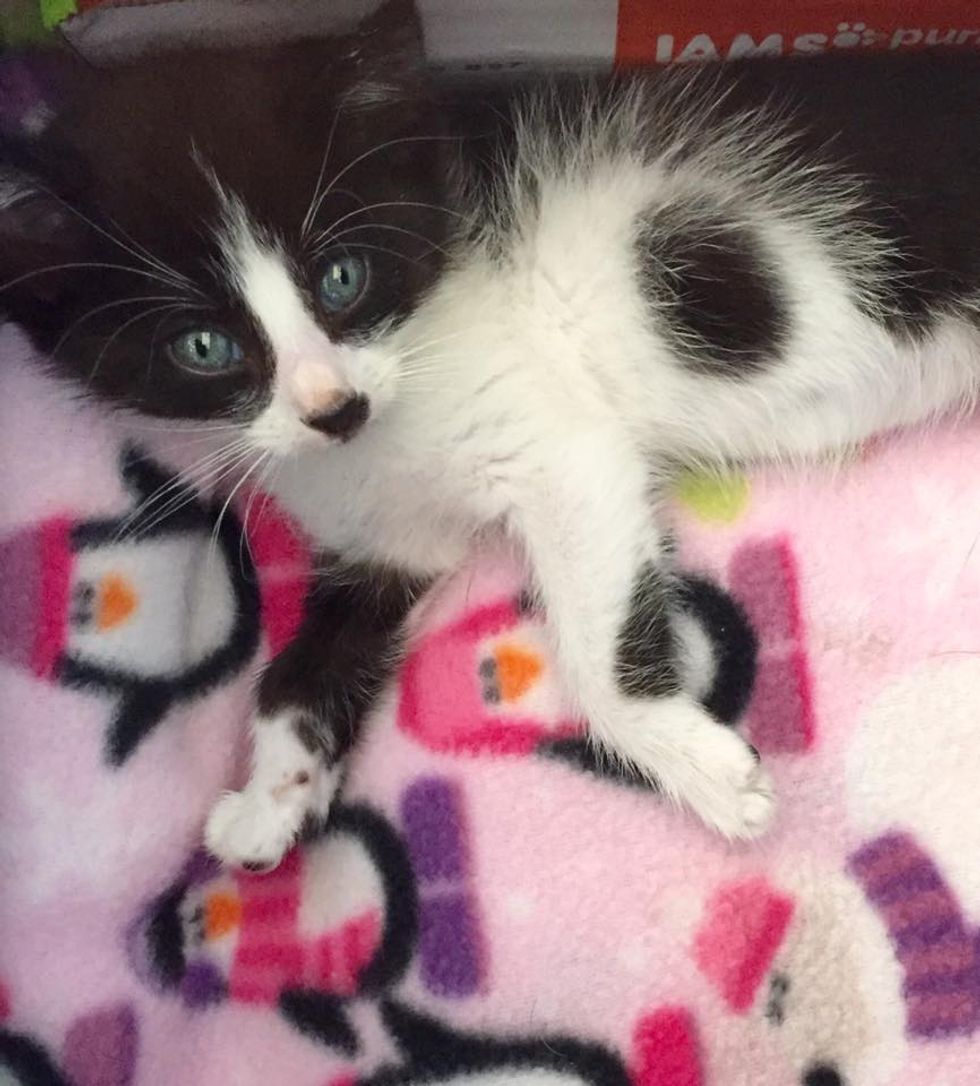 Harrison County Humane Society of Iowa
The kitten got a clean bill of health at The Animal House, a vet clinic.
"He then stayed a few days in foster care until his owner Elana Probasco was feeling better after her terrible experience, and was heathy enough to come pick him up. It turns out this little 5 week old kitten was left behind by his real moma."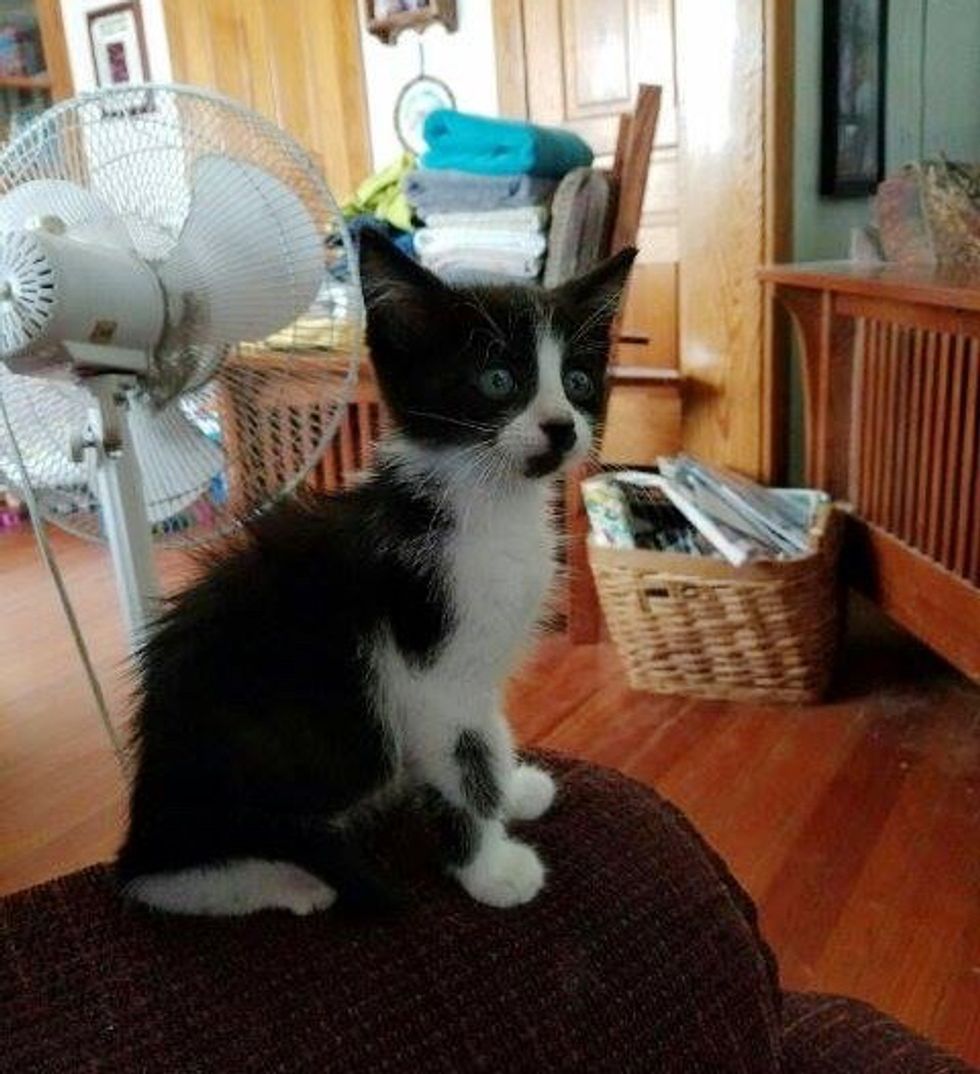 Courtesy: Elana Probasco
When Probasco came to the Humane Society to reunite with her beloved kitten, she was overjoyed.

"I was so happy and surprised when I saw him and to see that he wasnt hurt at all, made it feel kind of unreal but I was ecstatic," Probasco told Love Meow.
Crash is finally home with his forever family.

"He is getting bigger by the day! He's a little Rascal!"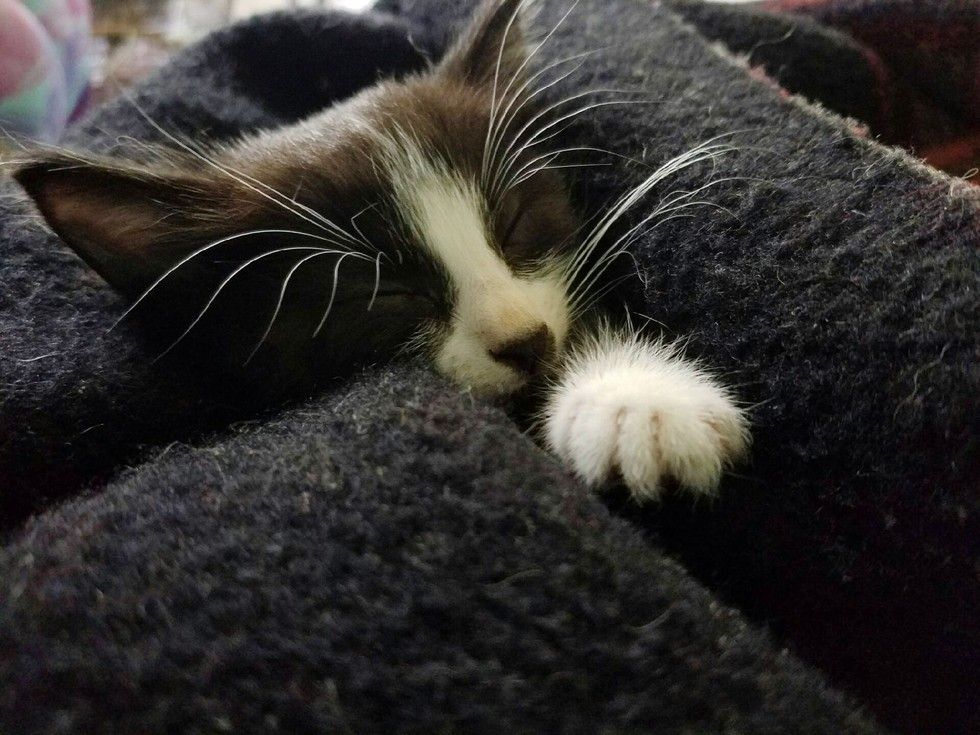 Courtesy: Elana Probasco
The kind folks at the Harrison County Fire and Rescue and MVFD kept the kitten safe, and Harrison County Humane Society made sure the kitten had someone to care for him while his human was away.
Now Crash is home! He is loving his new life with his forever humans.
Share this story with your friends.
Related story: Tiniest Kitten Cries Out for Help, a Rescue Miracle