A tiny kitten was adopted by two gentle canine friends, and they became the kitty's surrogate parents.
A tiny cow kitty finds two unusual parents, two gentle dogs, that adopt the little kitten and start caring for her.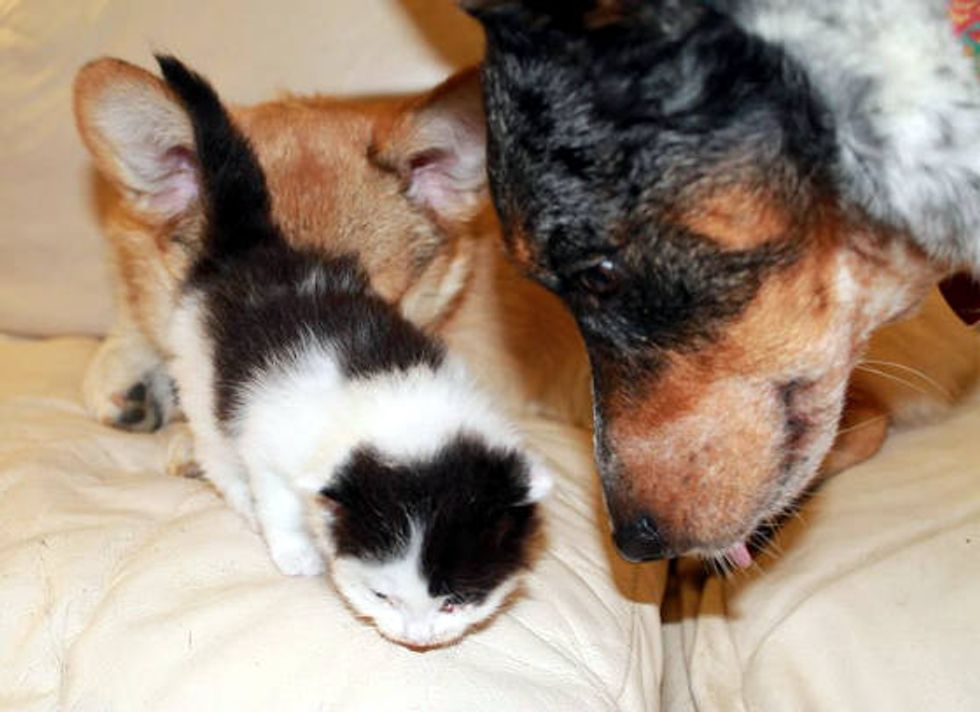 Kitty and her Corgi friend Scout.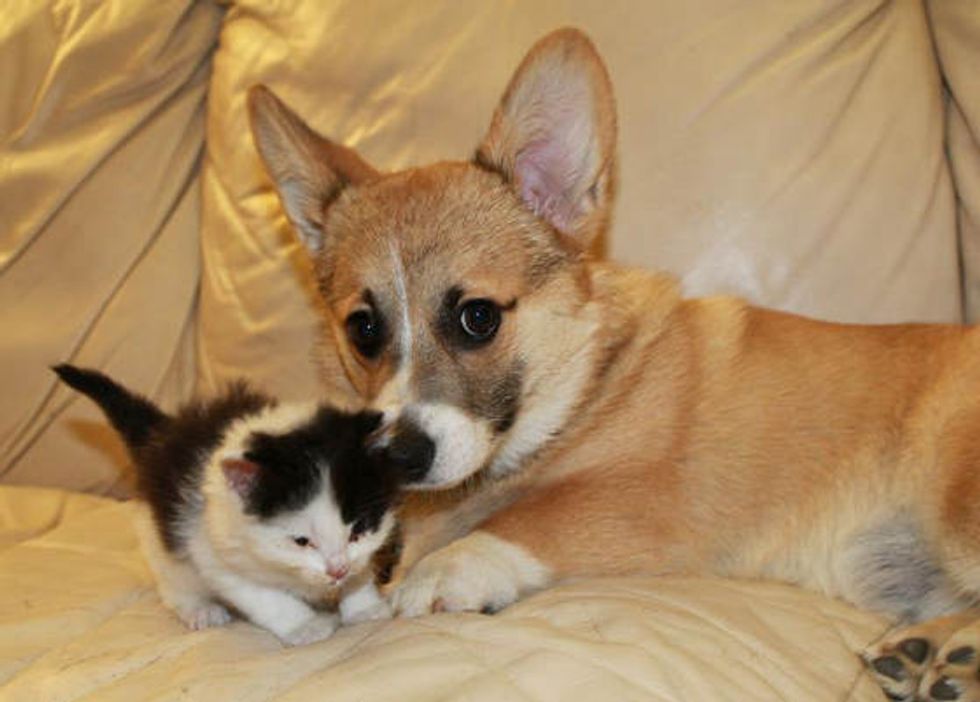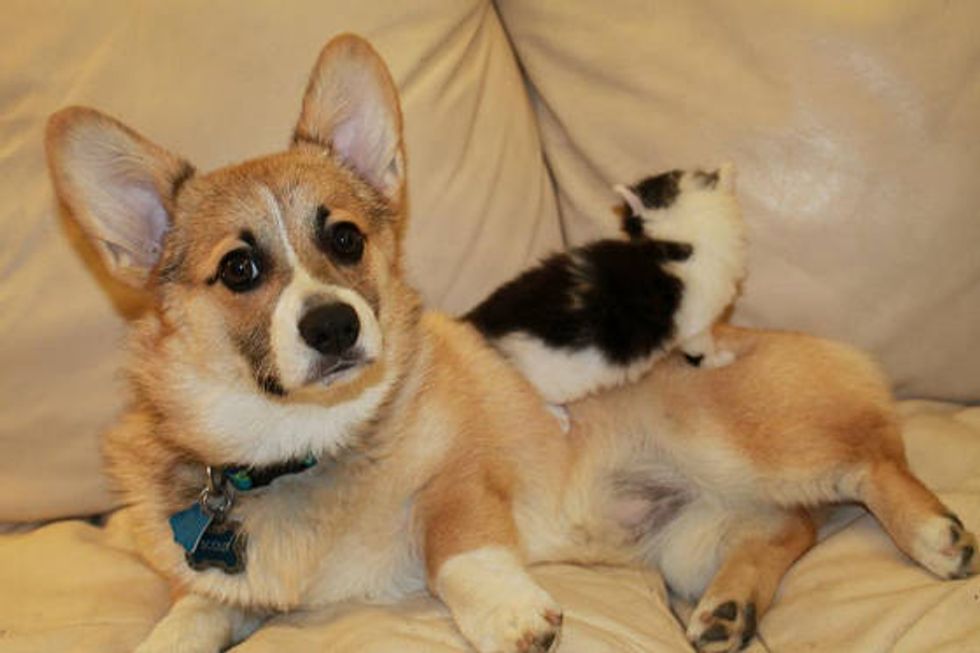 Belle the Aussie is like a mom to her little kitten.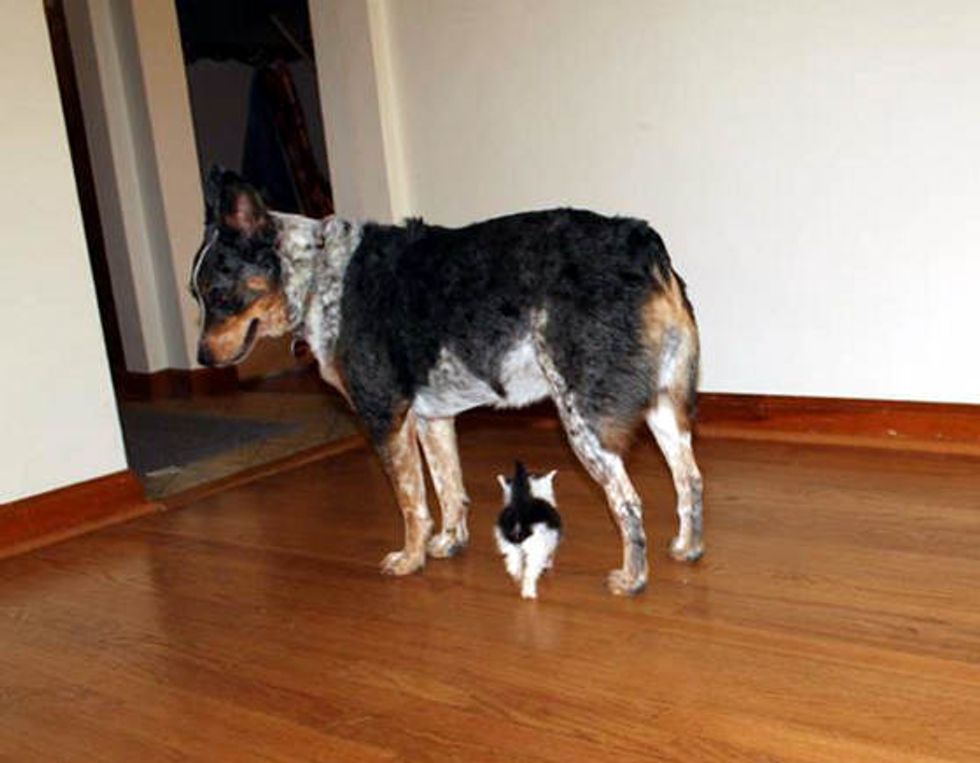 Kitty follows her around.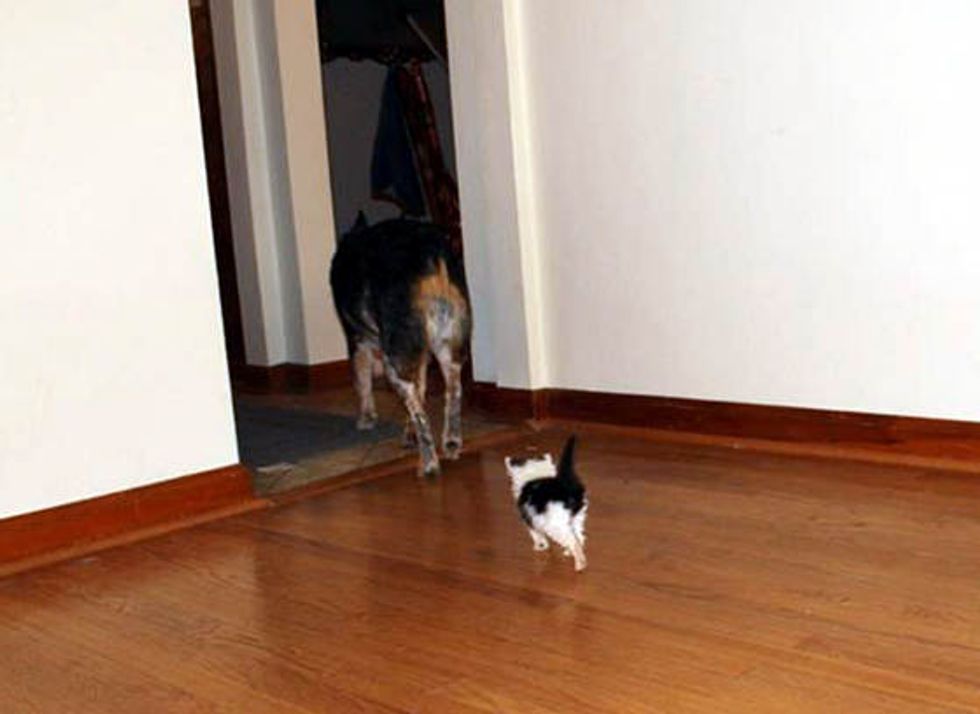 Belle lays down and kitty starts nursing even though she doesn't produce any milk.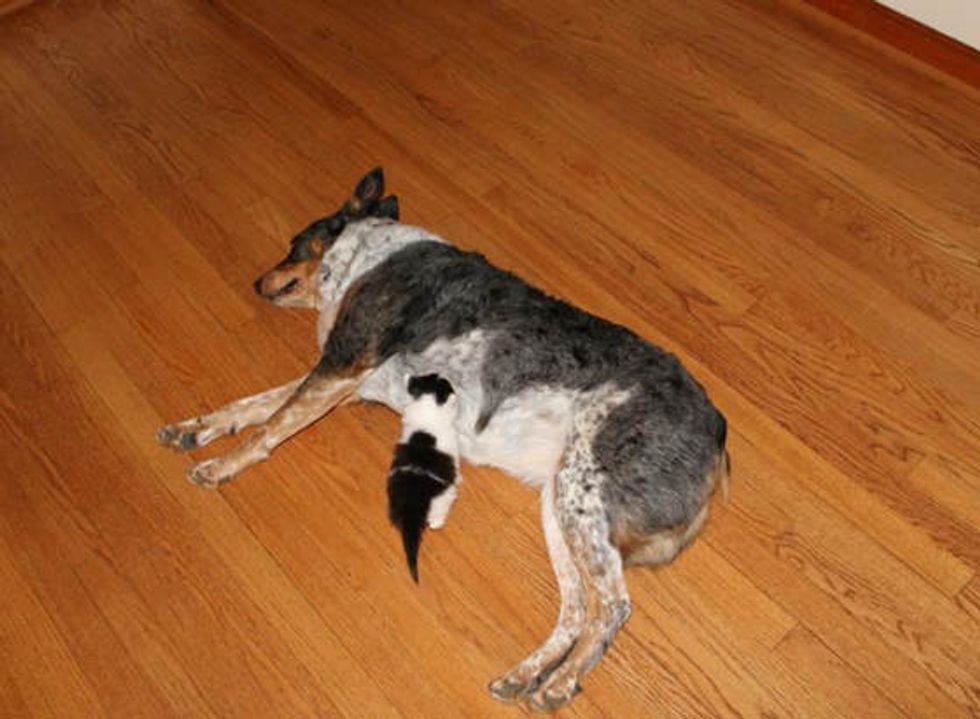 "I will look after you little one."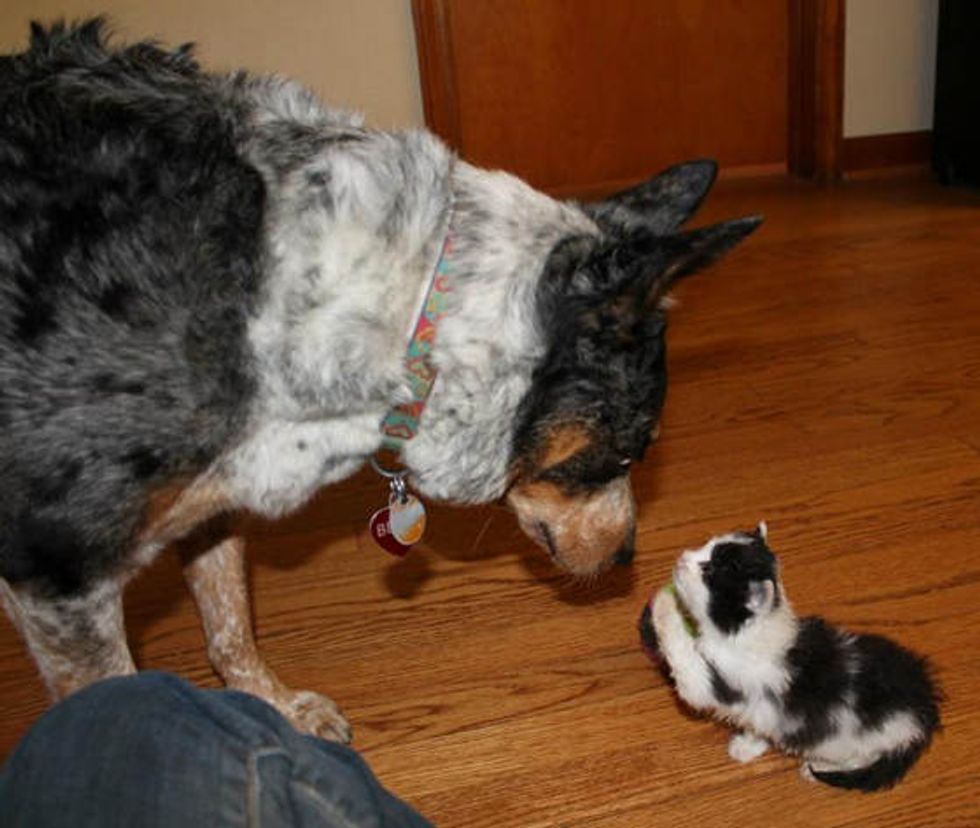 *Kiss*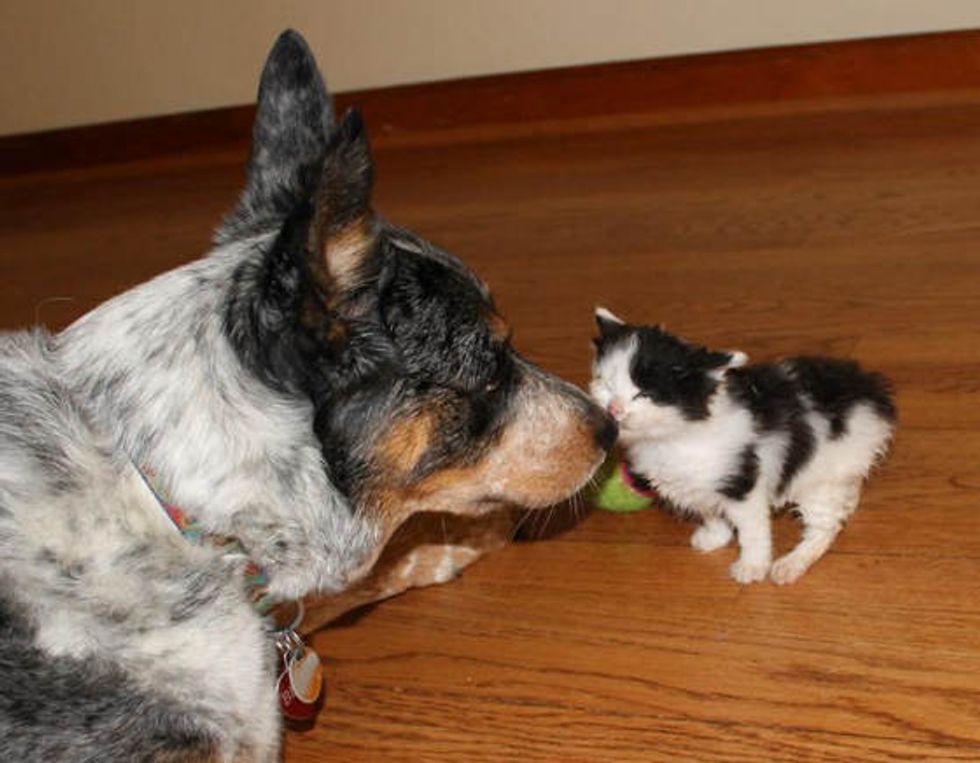 Watch video (cuteness alert!)
Photos by Lori via Midwest Horse.