A little tuxedo kitten was rescued just in time to spend his first Christmas in a warm, comfy home.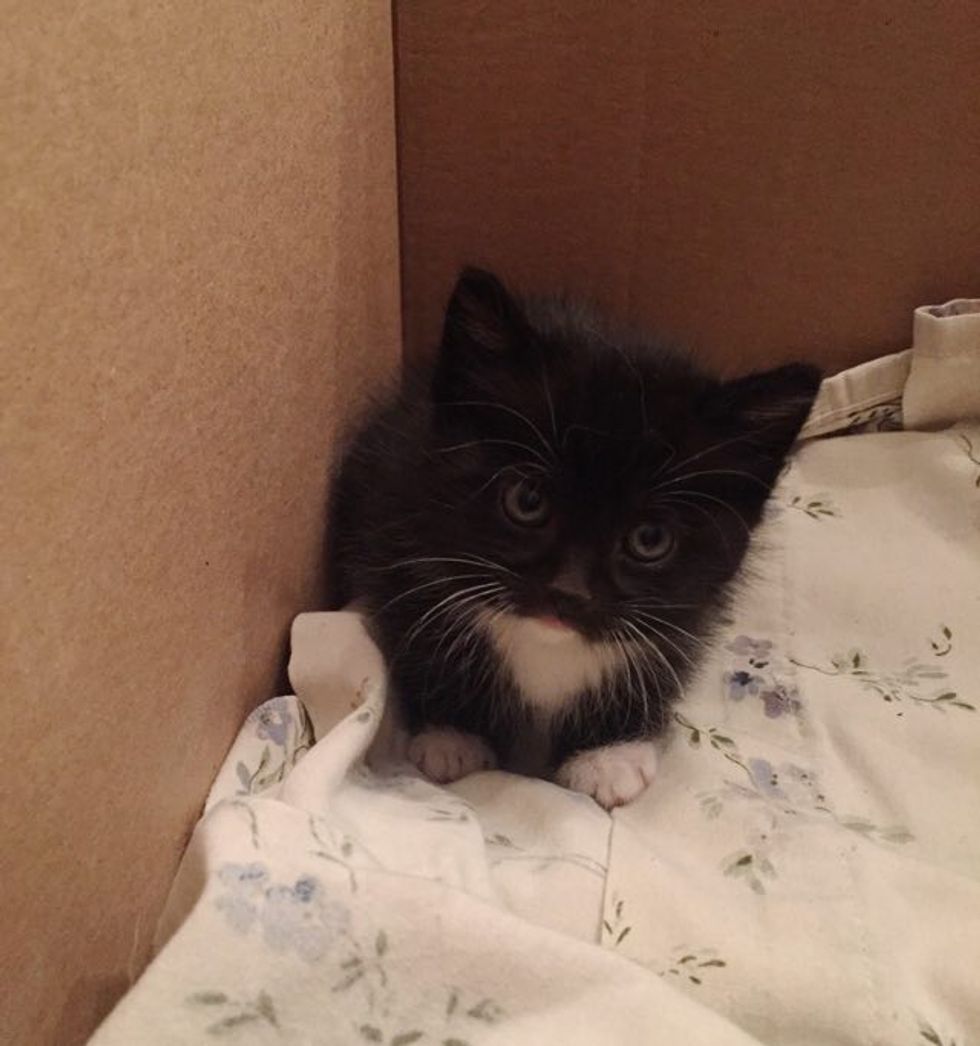 It was Christmas Eve when they found a tiny stray kitten in the woods, meowing for help. "My mother called me in a panic that she found a kitten in the woods by my house. She is not a cat person but saving this guy is changing her mind," reddit user enterfaster shares the story with Love Meow.
They never had a cat until this little fur buddy came into their lives. Now they are completely smitten with him.
"We can't get over how awesome this little guy is."
Thanks to @EnterFaster for sharing the story and photos with Love Meow.
Playing hide and seek in the book shelf.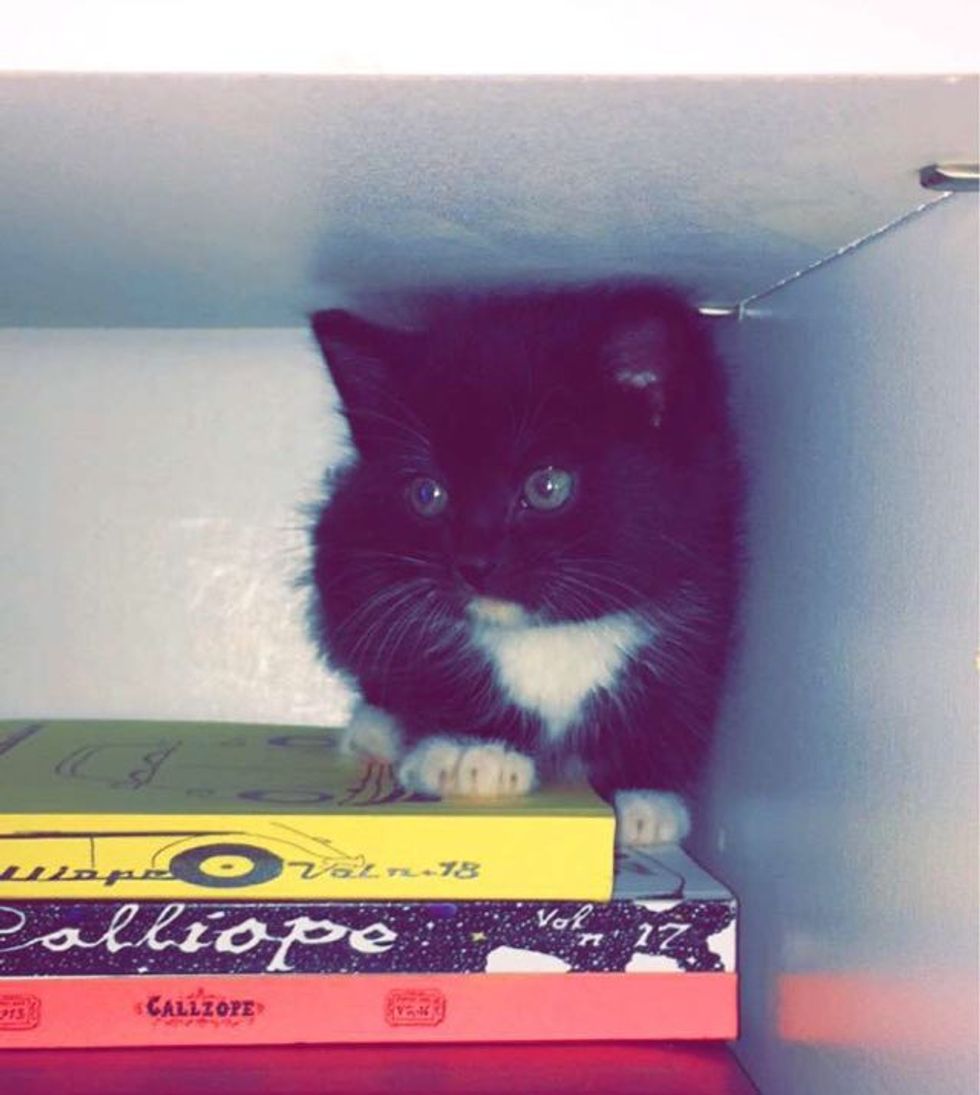 He just had his first Christmas in his new home.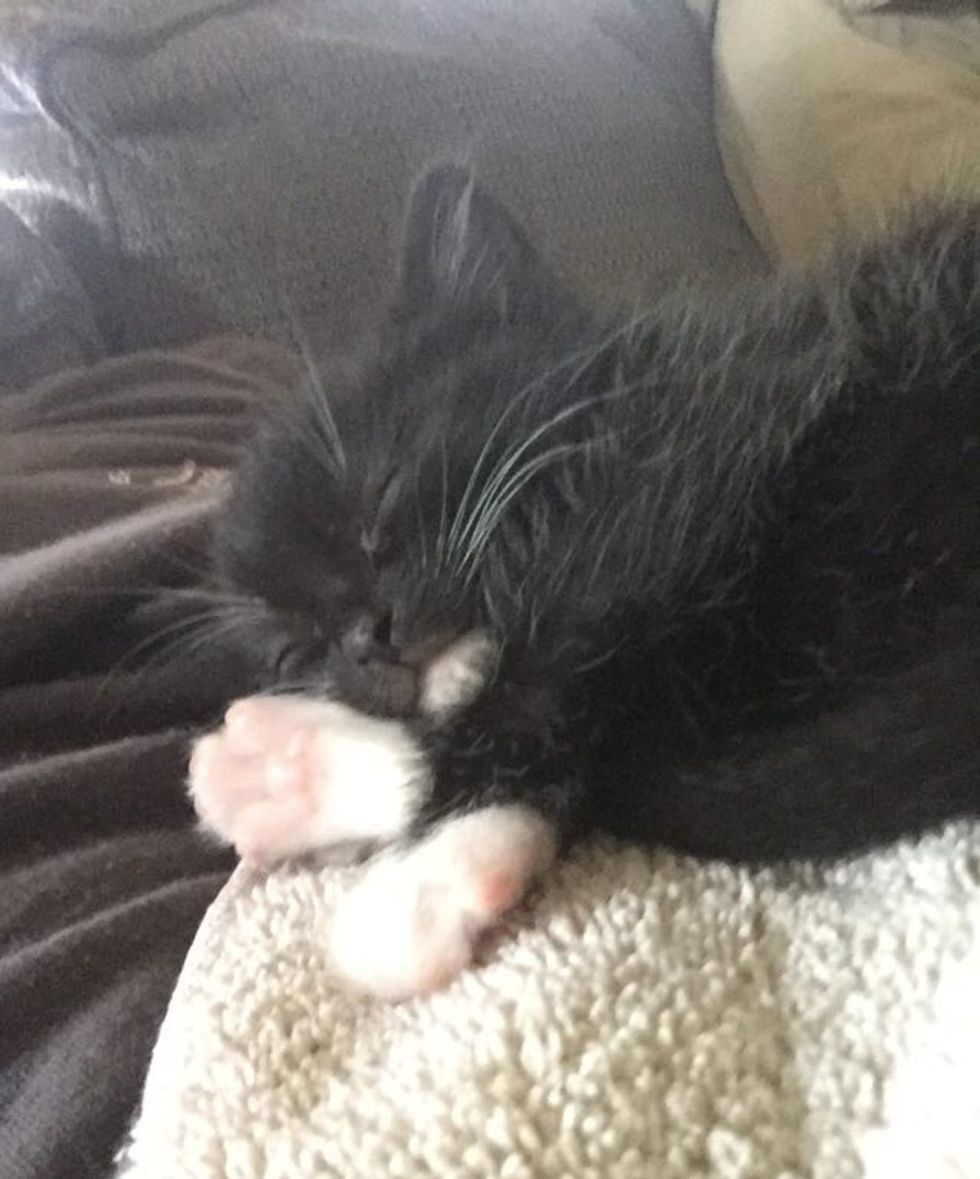 Share this adorable story with your friends!