Carmen Weinberg saw a tiny kitten in the middle of the road. She followed him and discovered a colony of cats that needed help.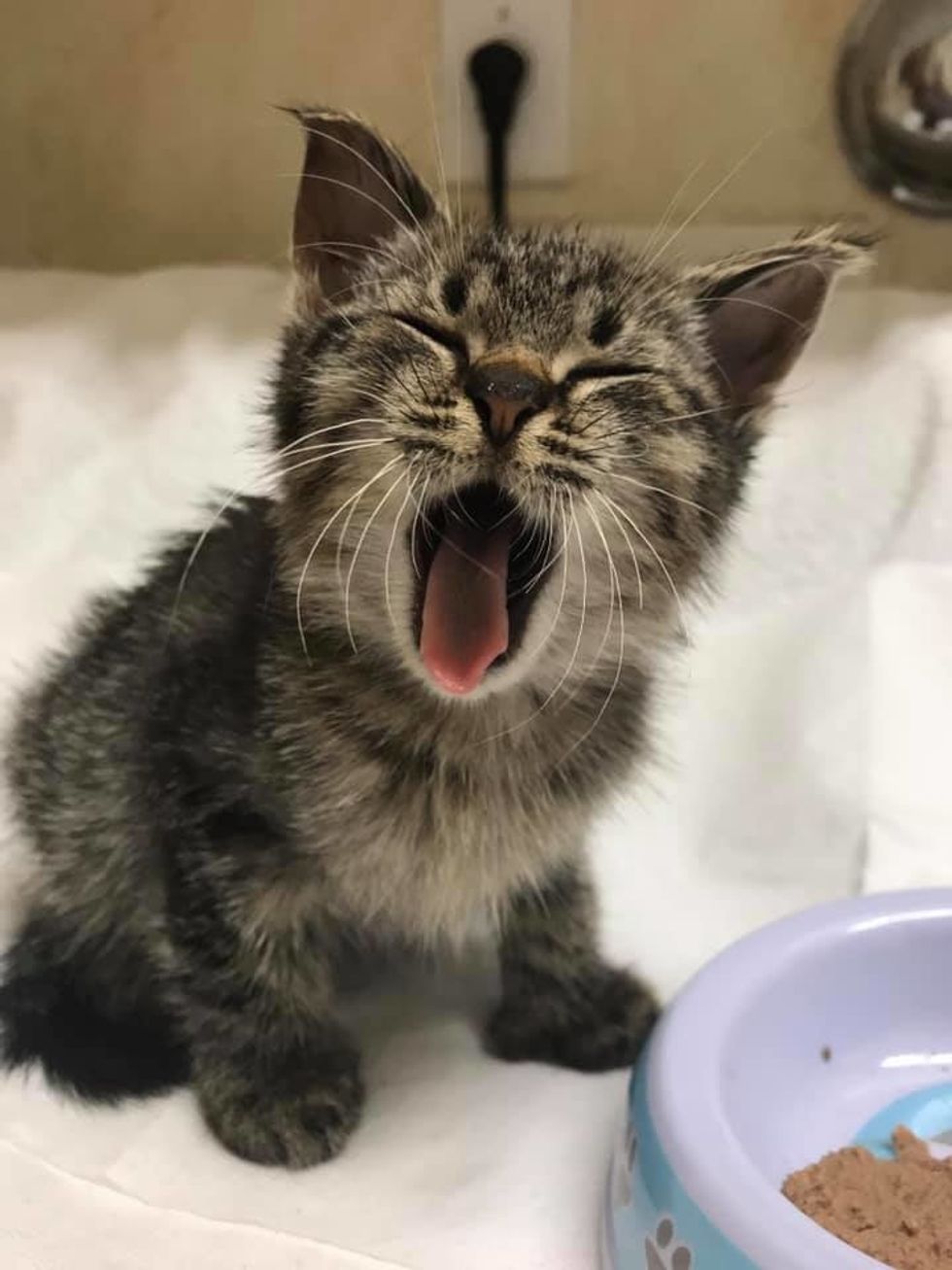 Carmen Weinberg
Yesterday, Carmen, founder of Animal Friends Project, was working on a TNR (trap-neuter-return) job at a mobile home park in Boynton Beach, Florida when she came across a tabby kitten. He was scruffy and dirty, wandering the roads by himself.

There's a large feral cat population in the area, but she had never seen this kitty before. As she approached him to see if he was friendly, the kitten immediately fled.
She followed him from a distance until she reached a block where she saw more cats emerging from a yard.
"I went to check on him and found another cat colony in need of help," Carmen shared with Love Meow. "There seemed to be 6-8 cats there."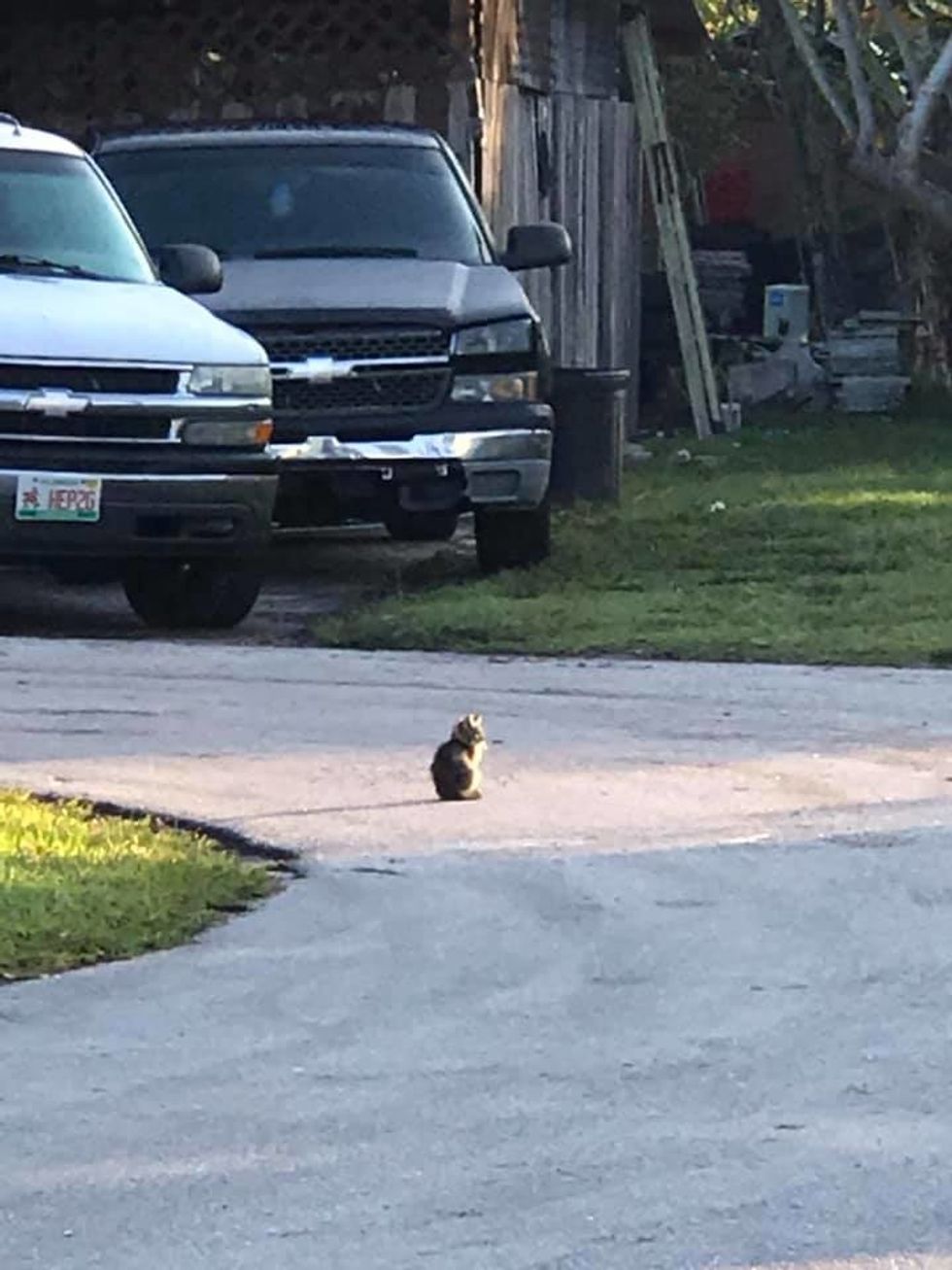 Carmen Weinberg
The cats appeared to be feral, and some looked related to the kitten. Carmen headed back to her car to get a humane trap and a can of food, hoping to get some of the cats the help they needed.
"When I turned to set the trap and try to catch the older female, one of the younger cats took off with the can in his month," Carmen said.
The cat mother would not go into the trap even when her kitten had walked in for the food.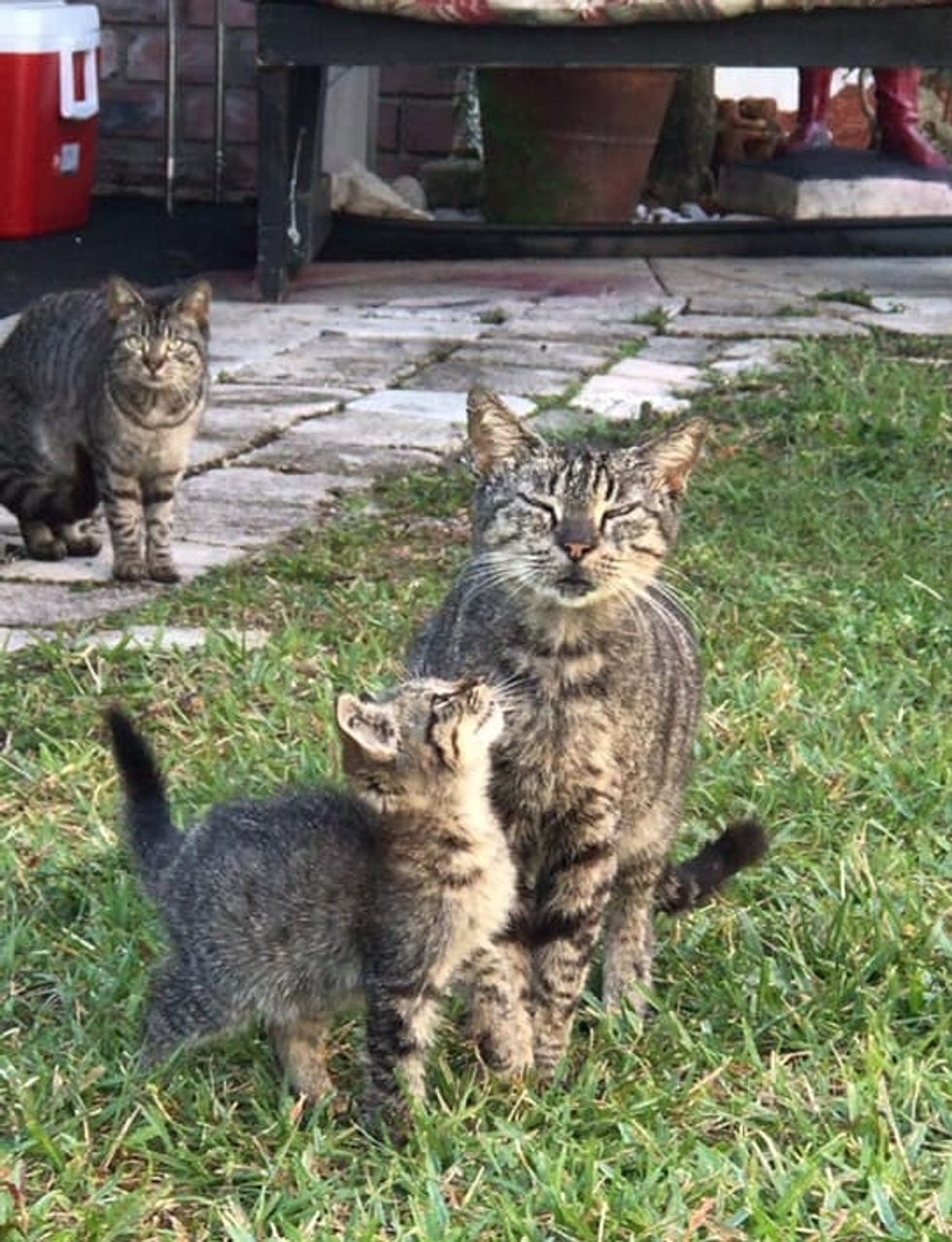 Carmen Weinberg
Kittens that live outdoors, are particularly vulnerable to diseases. Carmen brought the little one back to her car and started looking for a foster home that would take him in.
She is going back tomorrow to trap the mom and the rest of the cat family. With help from a local carer, they hope to get them all spayed and neutered so they can stop the cycle.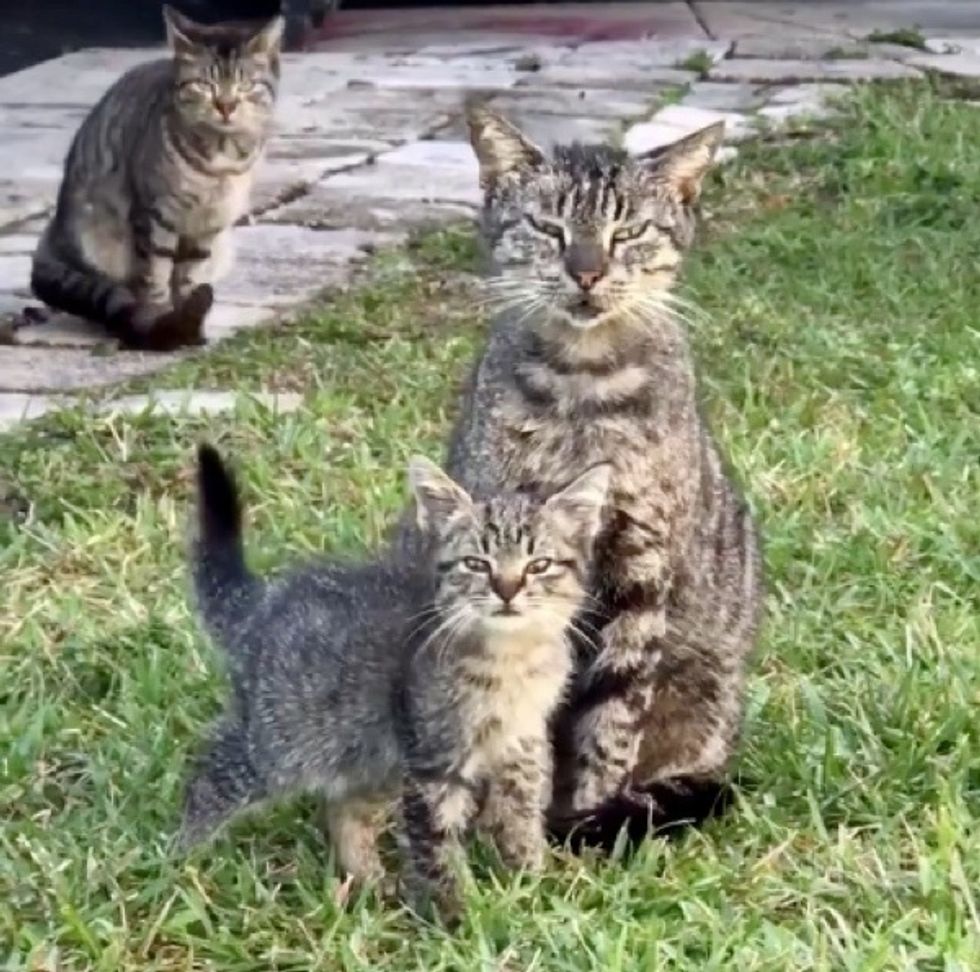 Carmen Weinberg
The kitten was so hungry that he scarfed down all the food while he was in the trap. He was covered in fleas and needed treatment for worms.
Carmen transported him back to the rescue, got him cleaned up and removed all the pesky fleas.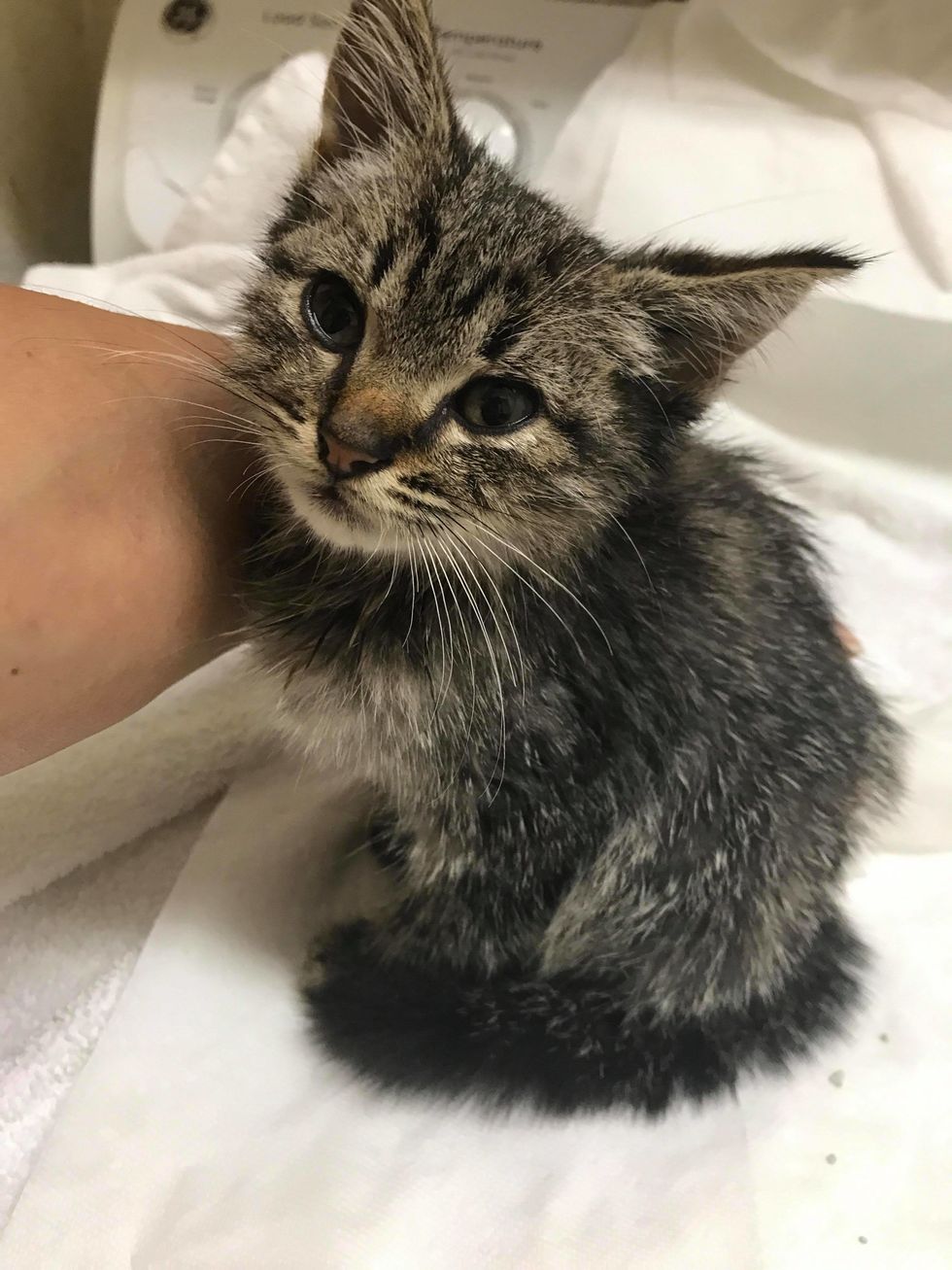 Carmen Weinberg
After a much-needed bath and more food, the kitten perked up and even started to purr. "He purred while I combed him. I was surprised at how friendly and relaxed he was since he had run from me when I had tried to approach him," Carmen told Love Meow.
Watch the kitty's rescue journey in this video:
Woman saves kitten found in middle of the roadyoutu.be
The kitten turned out to be a polydactyl - with many extra toes.

"His foster mom, Ana Castro, named him Santiago after Hemingway's character from Old Man and the Sea. He will be part of the Big Dog Ranch Rescue's Cat Program," Carmen said.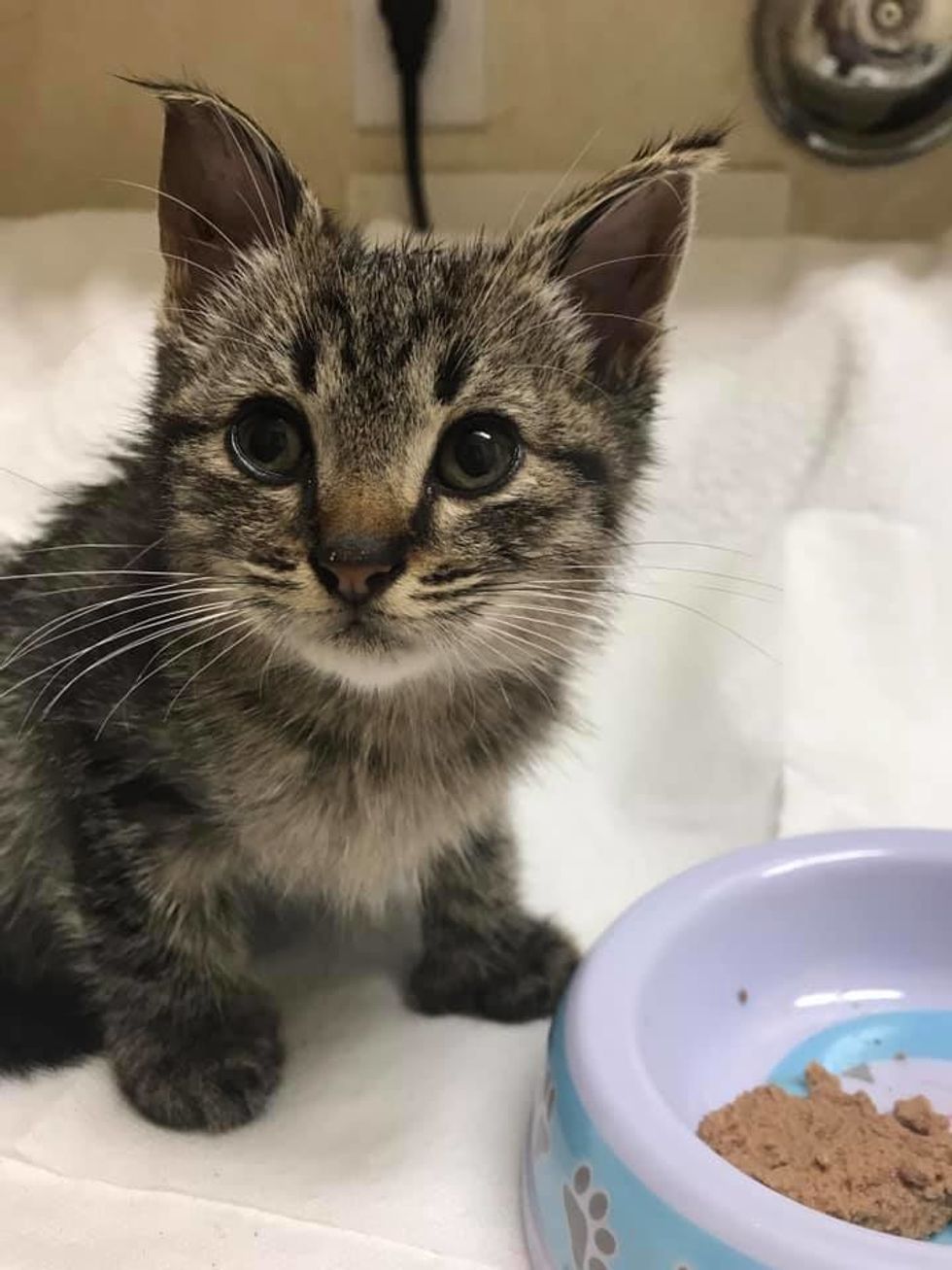 Carmen Weinberg
"I wish I could do more TNR. There are so many cats that need to be fixed but not enough people to help them," Carmen said.
"Most towns have shelters or organizations that loan traps and offer free or low-cost spay/neuter programs. You can also use social media to connect with people or groups that do TNR to help with the cause."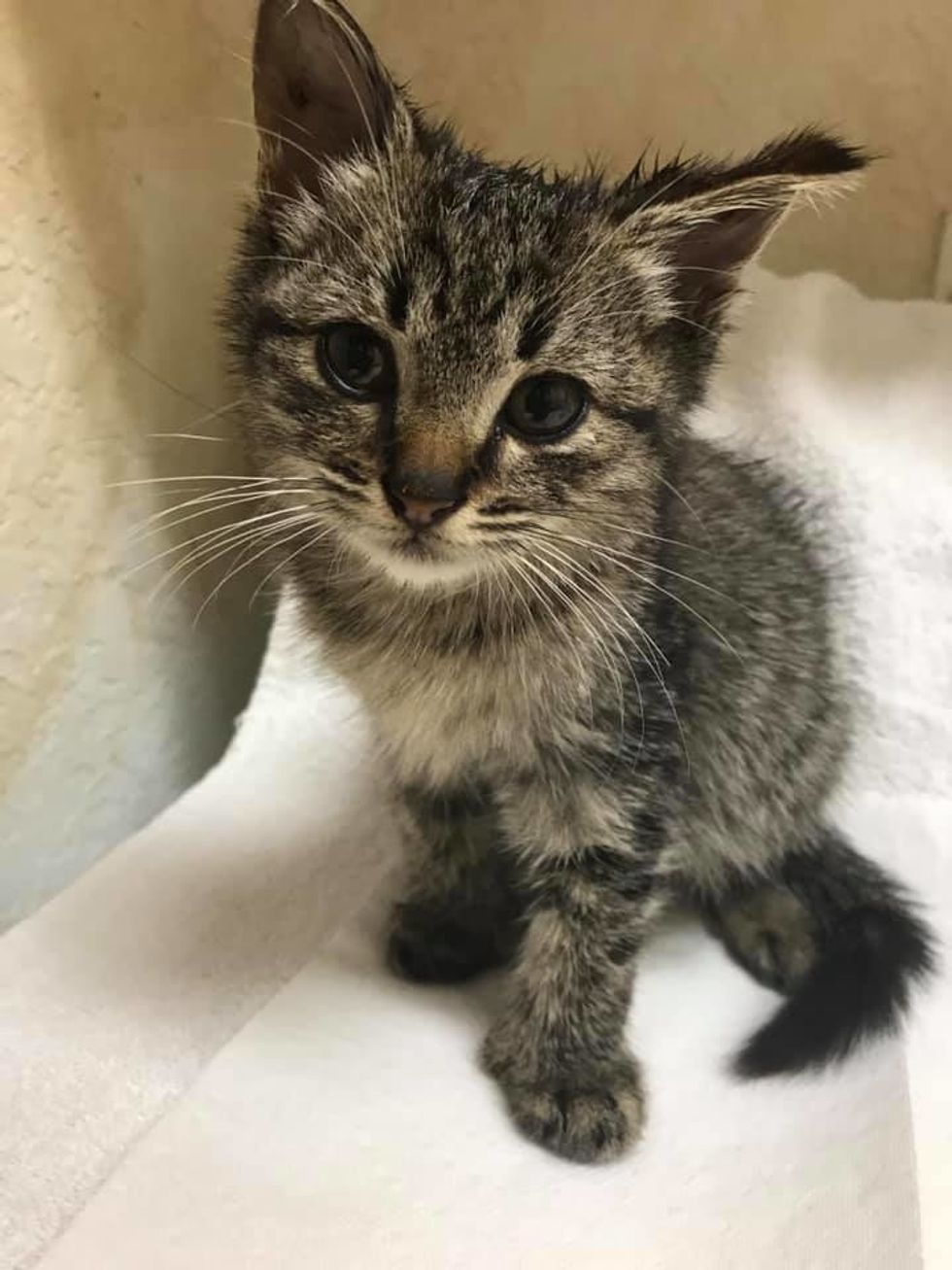 Carmen Weinberg
After spending his early life on the streets, Santiago is loving his comfortable home, good food and all the attention and cuddles he can get from his foster mom.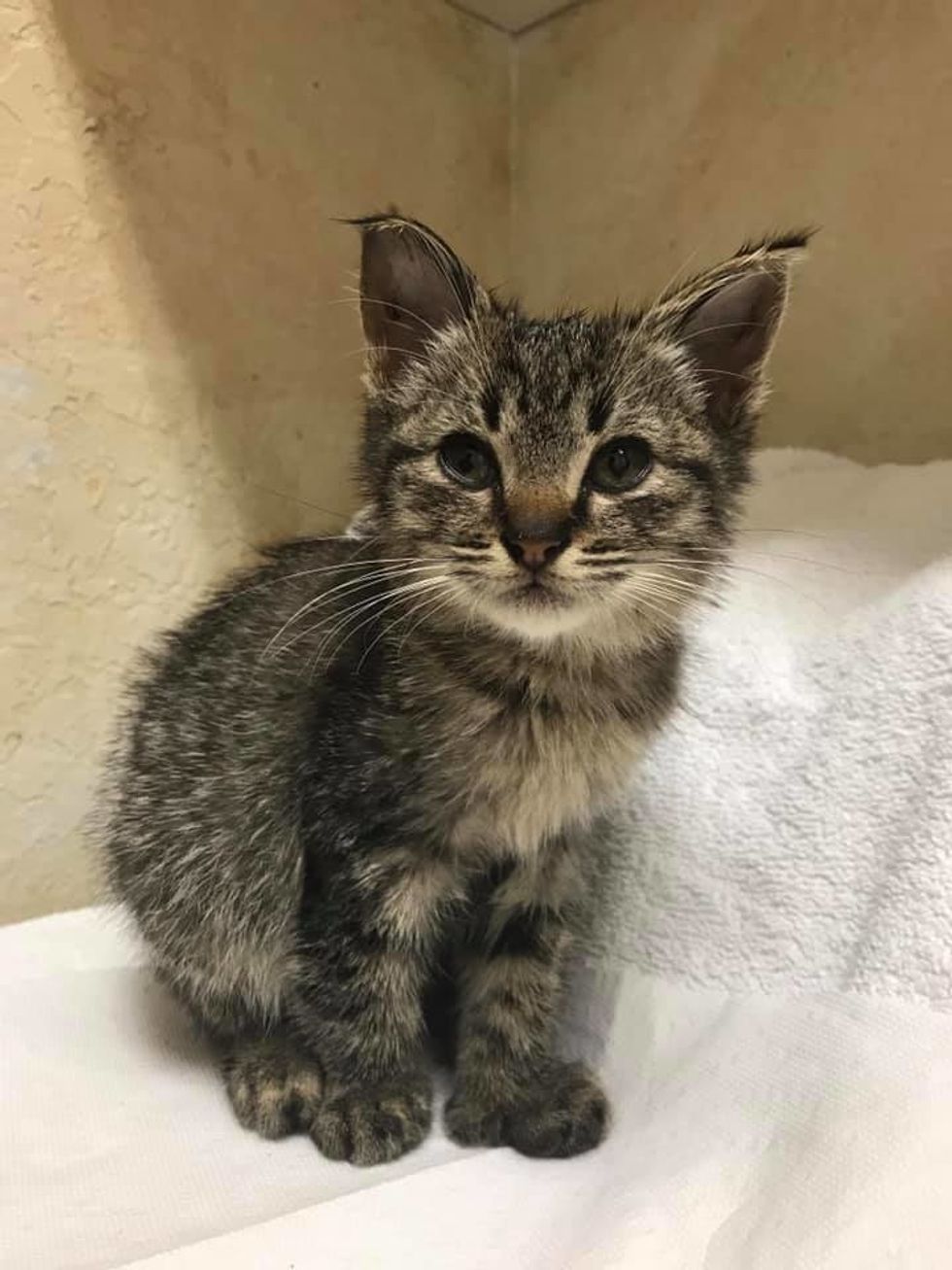 Carmen Weinberg
Life is good now for the little guy!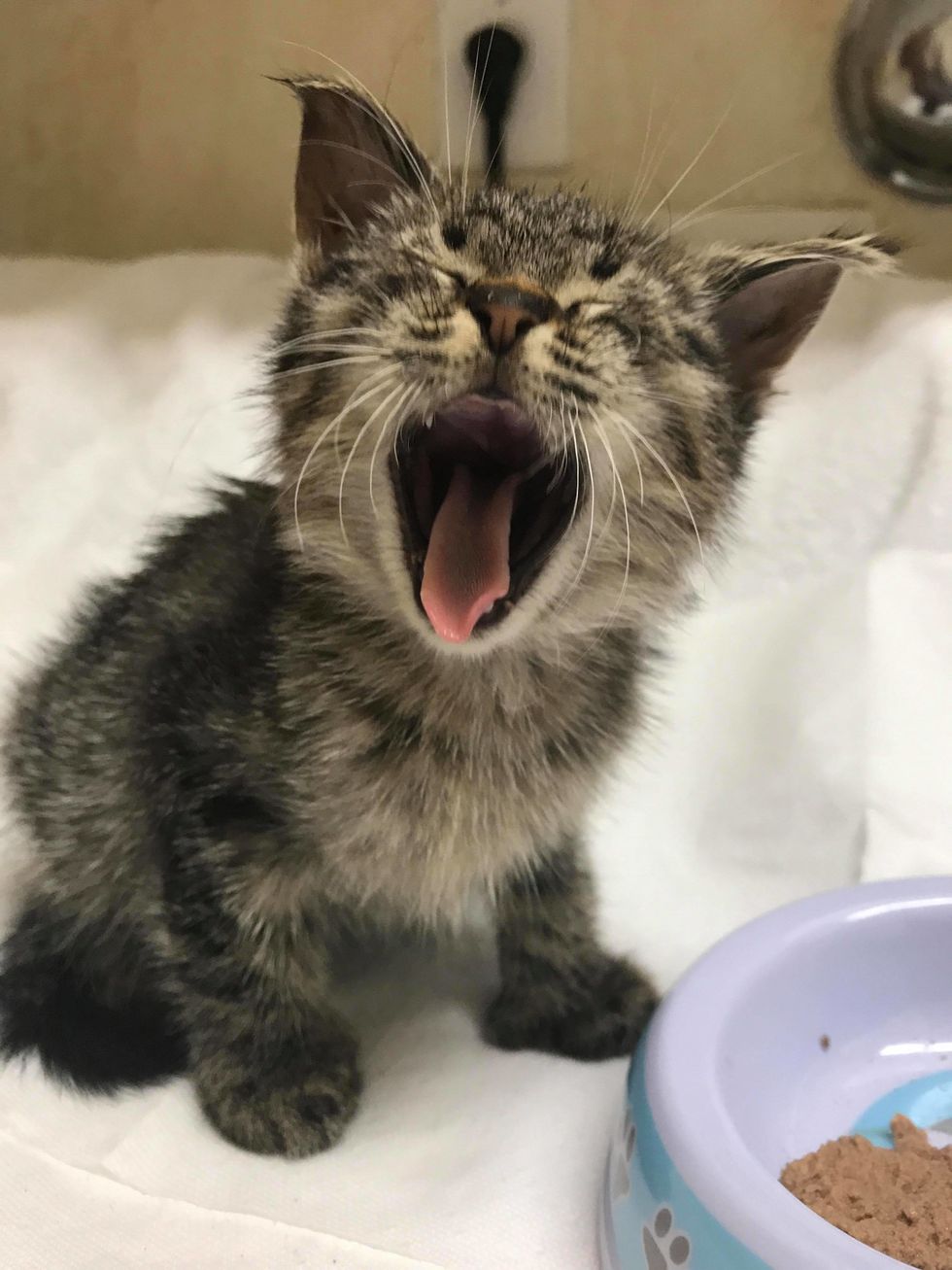 Carmen Weinberg
Share this story with your friends. Follow Carmen's rescue and see how you can help on Facebook.

Related story: Woman Woke Up to Stray Kitten in Her Garden, Crying for Help