Donna Parker and her husband were at his grandmother's house when they heard kittens' cries. To their surprise, they found a litter of five feline babies nestling in the garage.
"At the time, they were very small and the mother was taking care of them," Donna told Love Meow.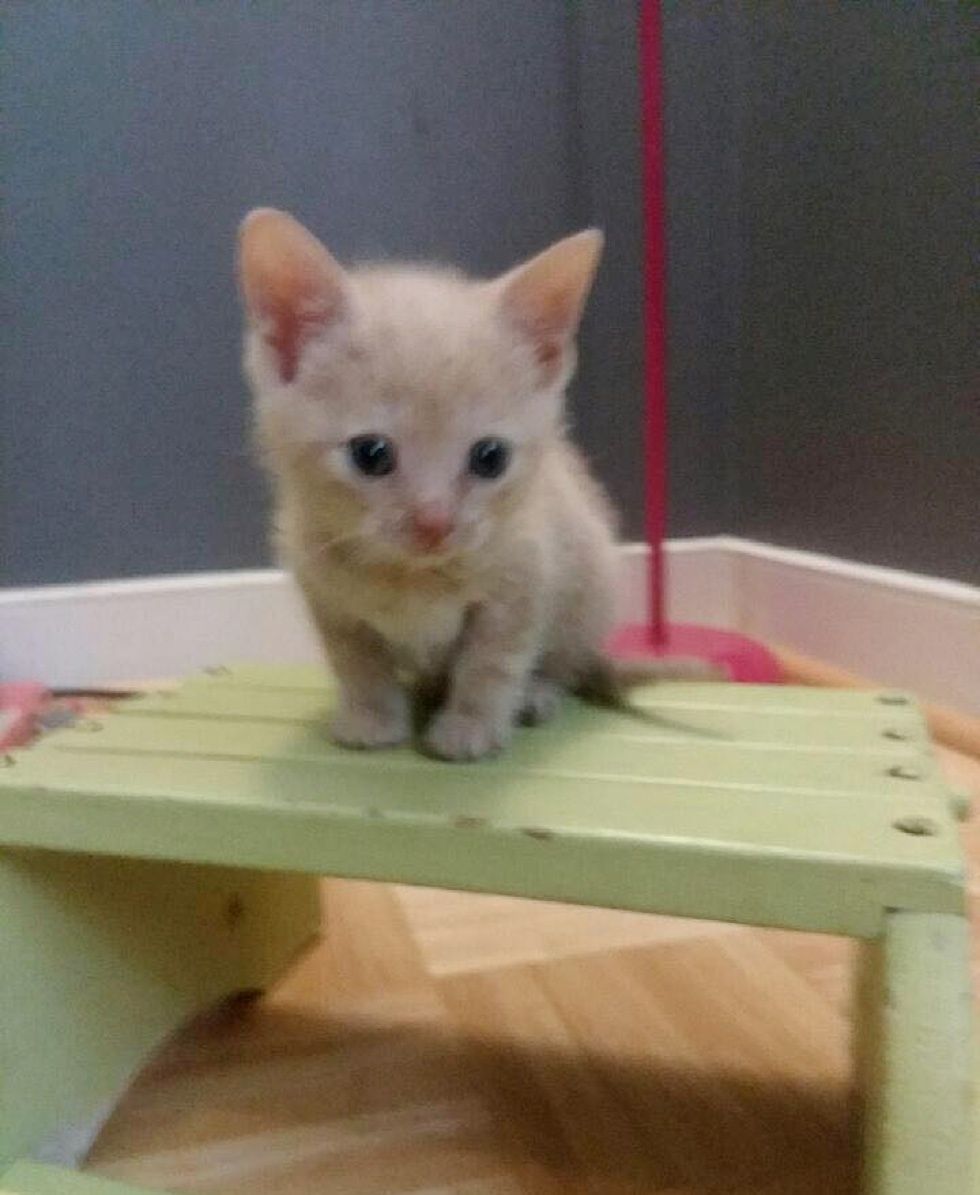 Little BradRichardsons Rescue
When they returned two weeks later, they noticed that the kittens had become very sick and were needing immediate care.
"We were unable to catch the mother but I had to rescue the kittens. Brad was the smallest and the sickest of the entire litter and he was very close to death," Donna said.

Donna, a volunteer of Richardsons Rescue (in Virginia), started bottle feeding the kittens around the clock, keeping them warm and hydrated, but little Brad was struggling. "I fed him every hour or so, as much as I could get him to eat with a syringe until he finally was able to hold his head up."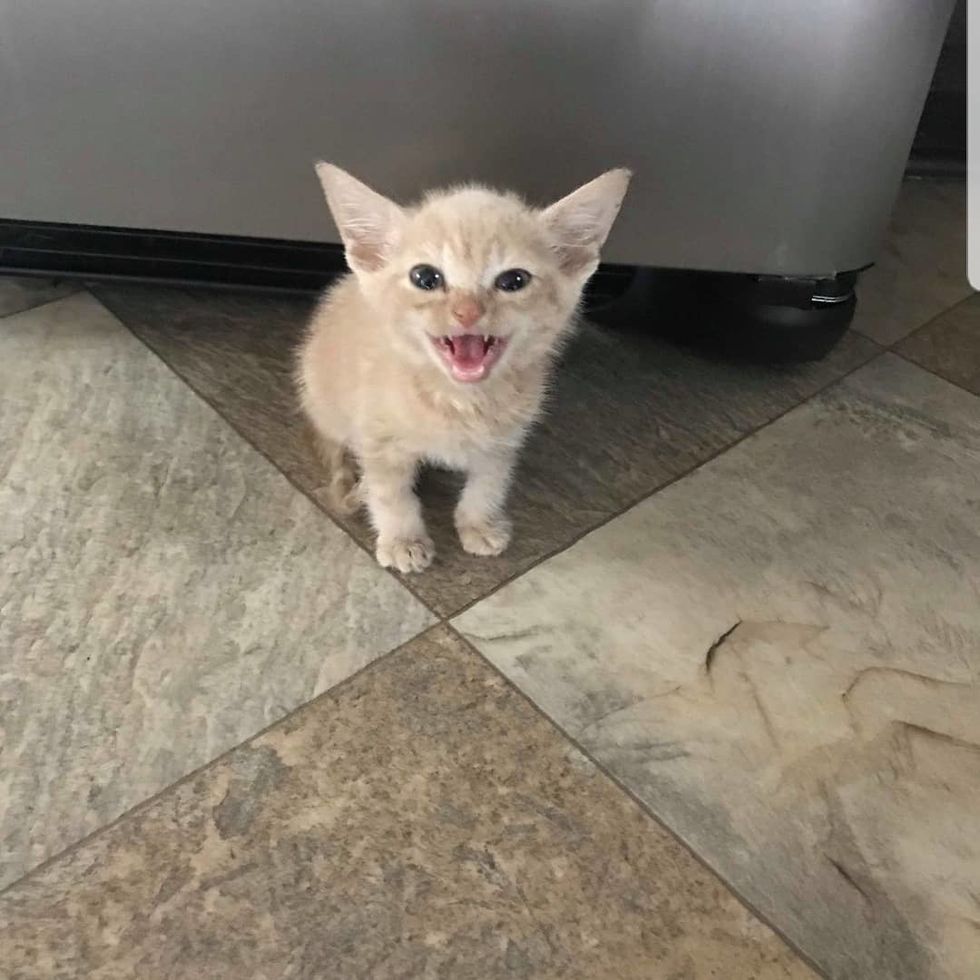 Richardsons Rescue
All the other kittens thrived, but Brad consistently refused to eat. At his worst, he weighed just 1/3 the size of his siblings. "I thought I was going to lose him many times while he was still very small and having so much trouble but he's a miracle kitty."

Donna continued to care for him until he was able to stand on his own, but eating had been difficult for the little guy and they wanted to know why.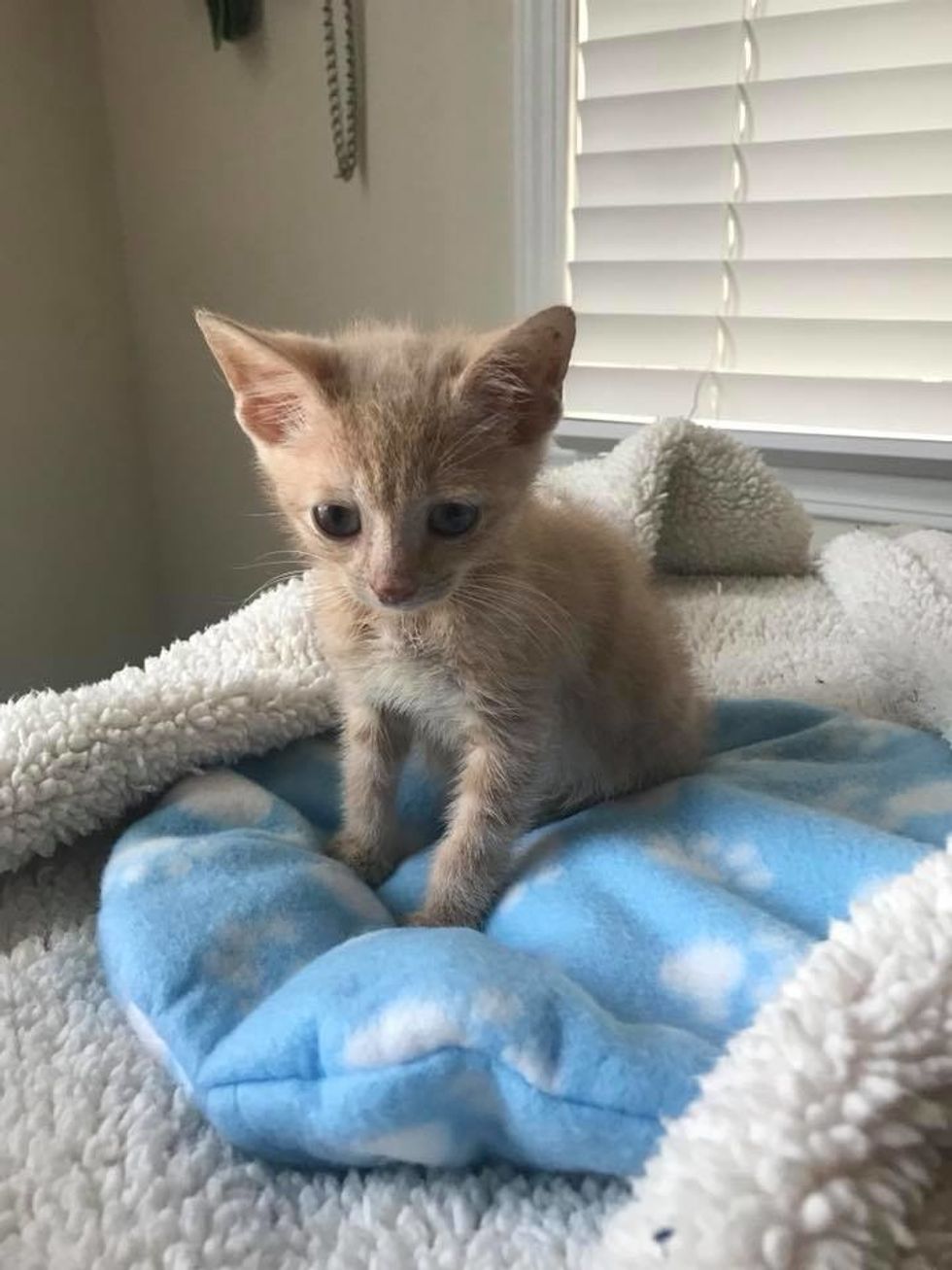 Richardsons Rescue
"We were lucky enough to have a foster who works for a GI specialist and she took over to foster him. With the help of her and several vets we realized that he had a condition commonly referred to as Megaesophagus," Katherine Drummond, director of Richardsons Rescue, told Love Meow.
This condition gives animals very little mobility that is required for moving food and liquid to the stomach. They have to feed upright at a 45+ degree angle.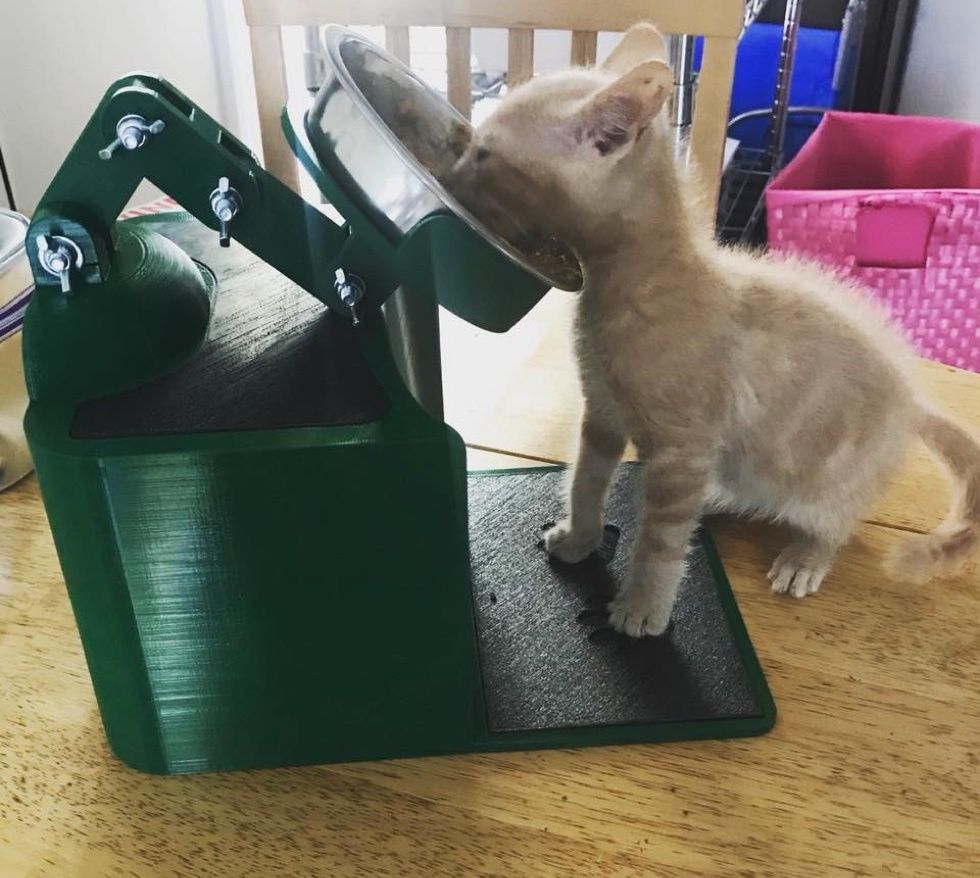 Richardsons Rescue
"We were told that he was so small it would be an uphill battle to keep him alive until he would be big enough to compensate for it but we knew we had to try," Katherine said.

They contacted a local 3D printer artist, Preston Tobery, who designed a special feeding station that would help him eat.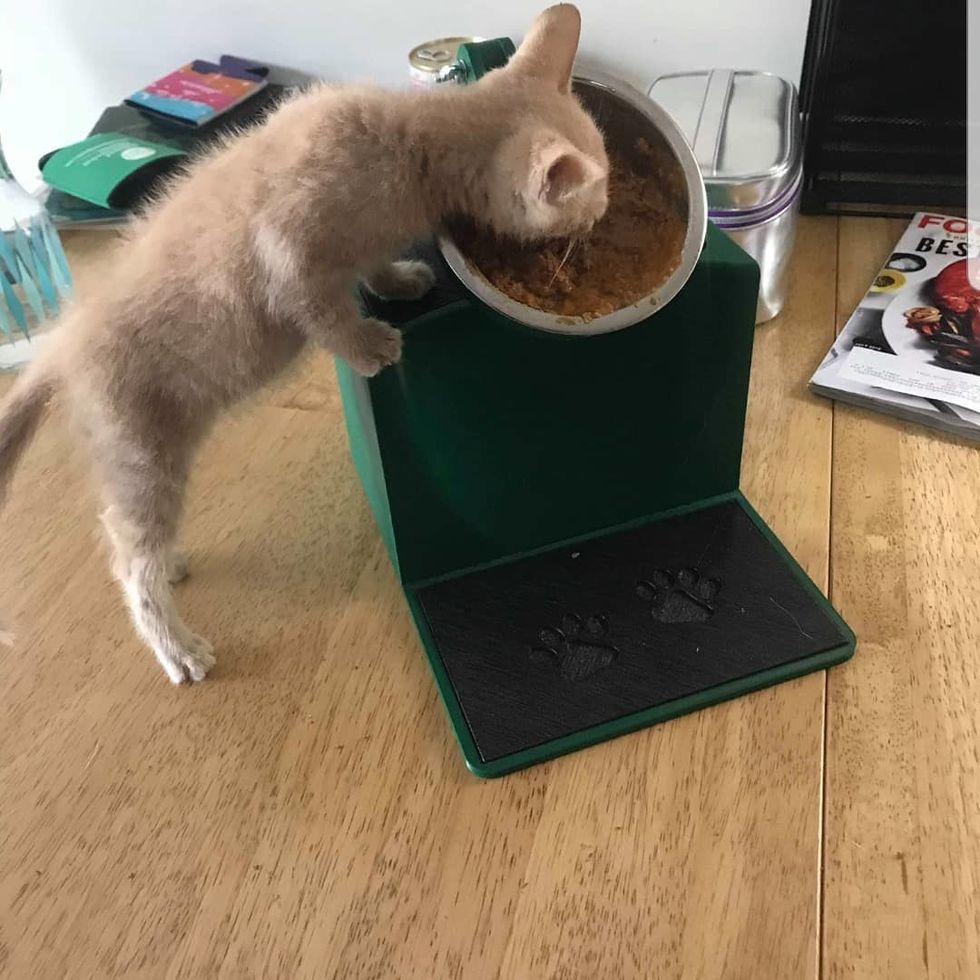 Richardsons Rescue
"It uses gravity to offset the esophagus problems and we put him on a special diet," Katherine added. "Brad is a small champion and he started thriving under the special care."

With help from the device, a special diet and a lot of loving care, the little guy grew big and strong.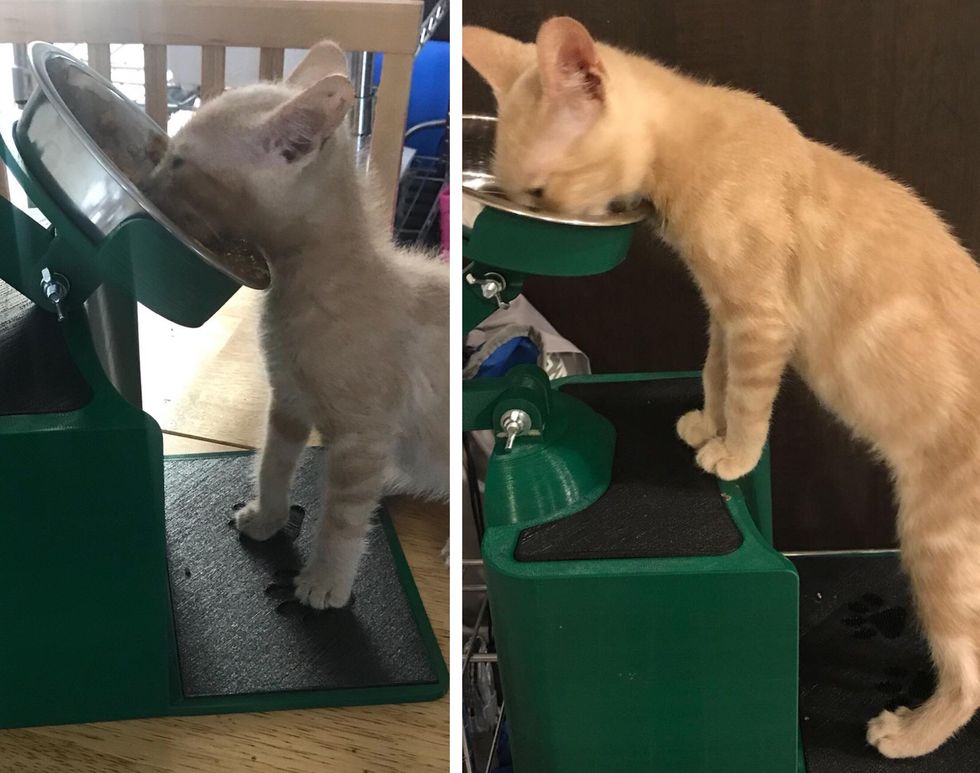 Richardsons Rescue
Brad is an unbeatable little warrior.
"He is a Velcro kitten who loves to sit on his people's shoulders. He spends hours on shoulders and is the kindest and most snuggly kitten," Katherine told Love Meow.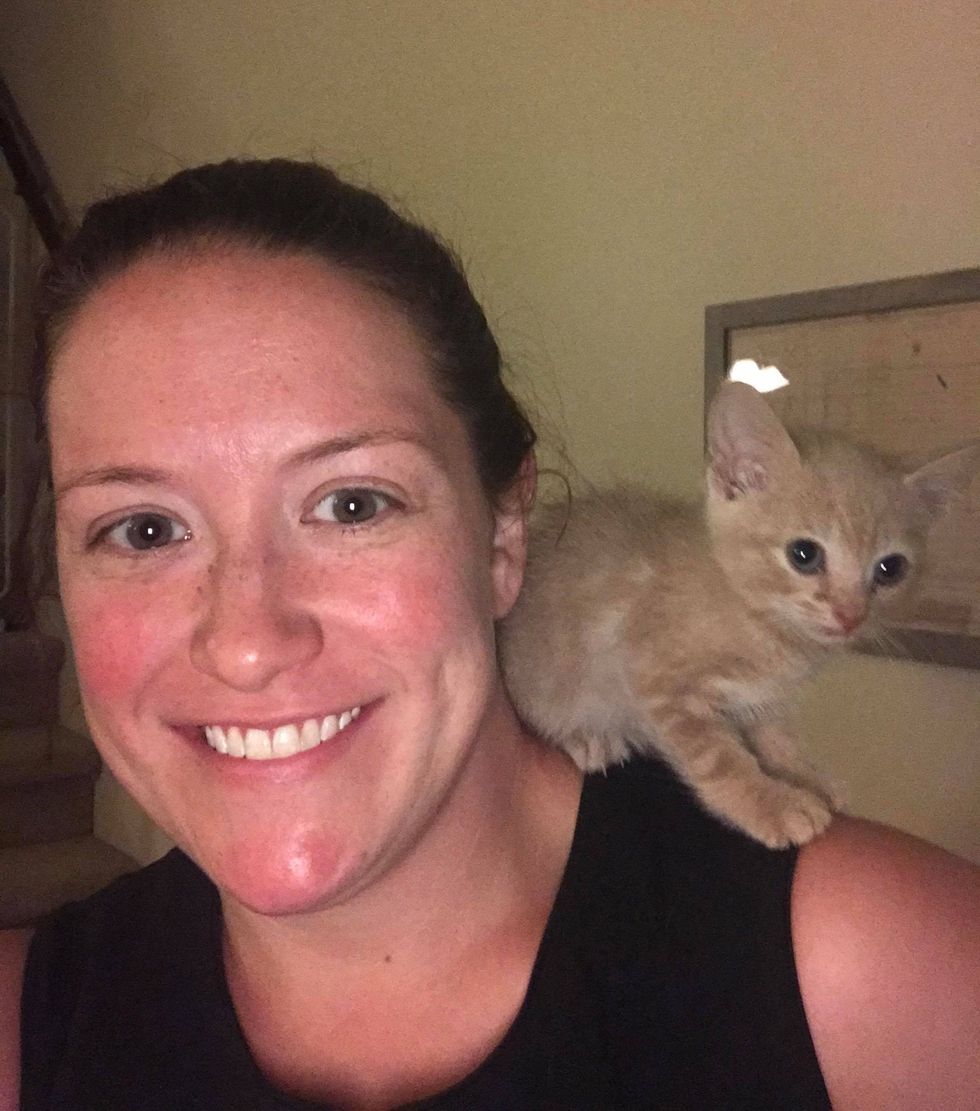 Richardsons Rescue
"He comes when you call him and is overall just the best."
Little Brad is now ready to look for his forever loving home.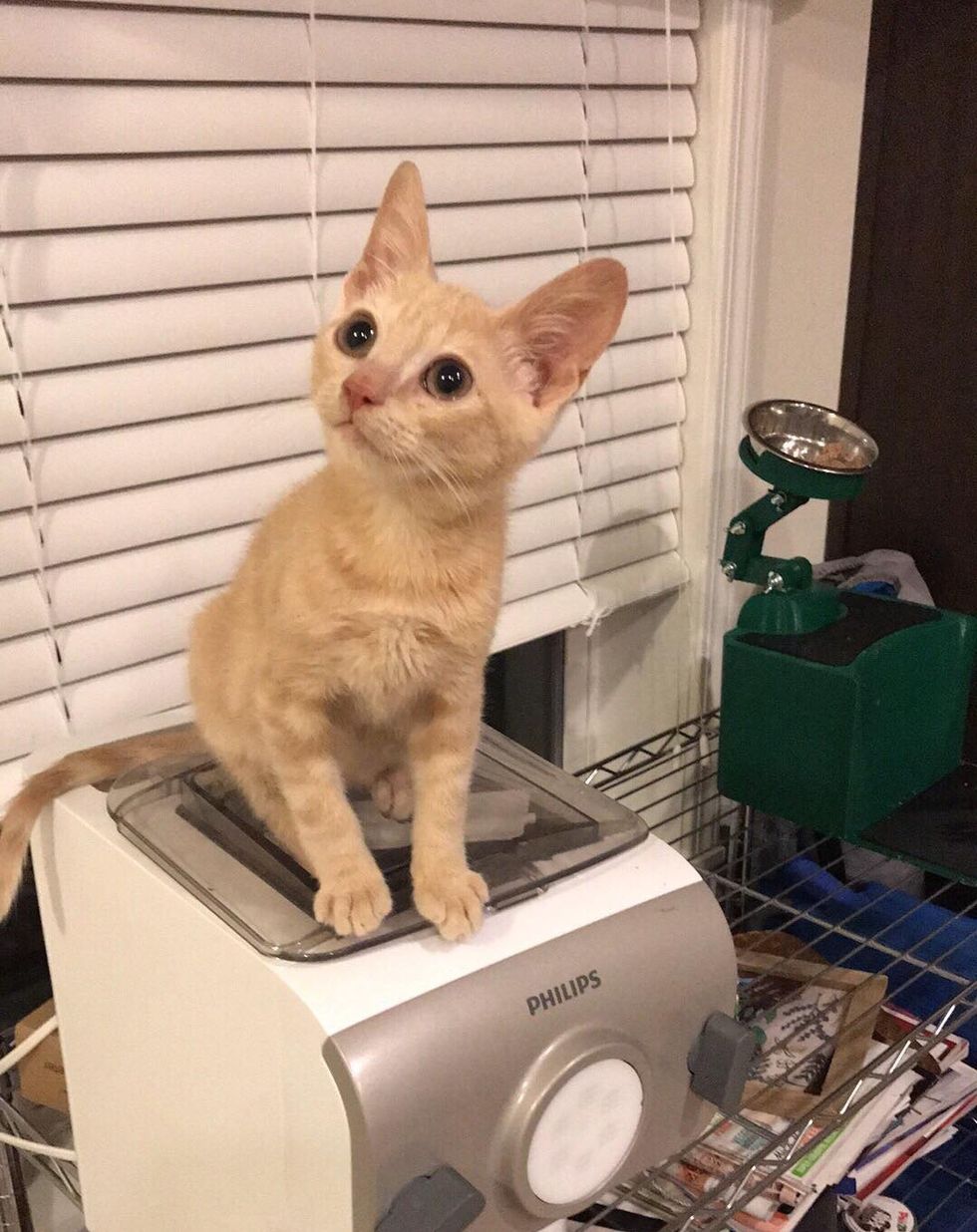 Richardsons Rescue
"At 17 weeks old he is barely over two pounds but he is doing great," Katherine added. "He seems to be growing out of the condition now."
Little Brad can't wait to find a place to call his own.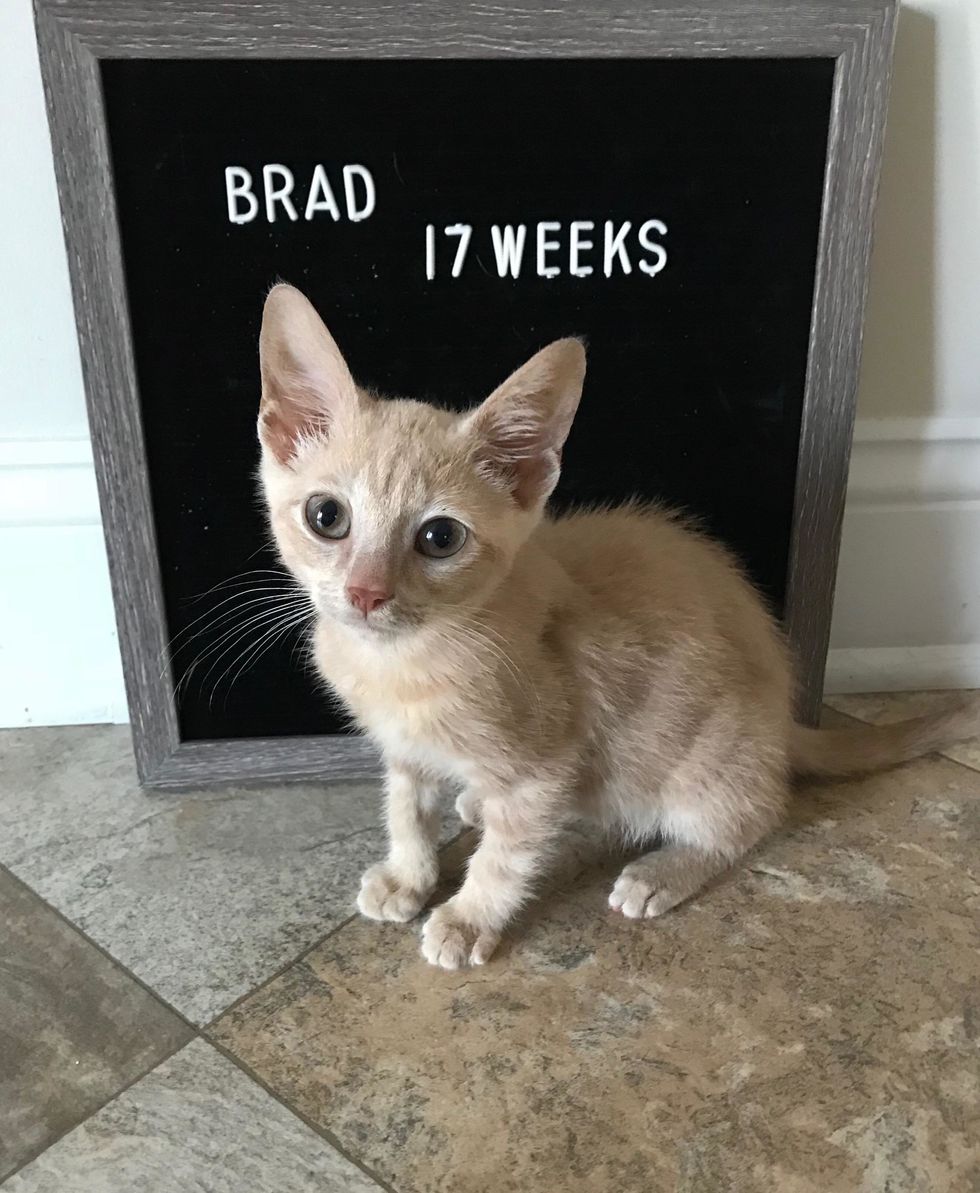 Richardsons Rescue
Share this story with your friends. If you are interested in adopting Brad (in Virginia), click here for more info. Follow Richardsons Rescue on Facebook.
Related story: Cat Brings Her Kittens to Man Who Helped Her and Gave Her Food - She Won't Let Him Go