A 5-week-old kitten walked up to a young woman and let out a silent meow for help. What a difference a week makes!
Meet Cooper the cat!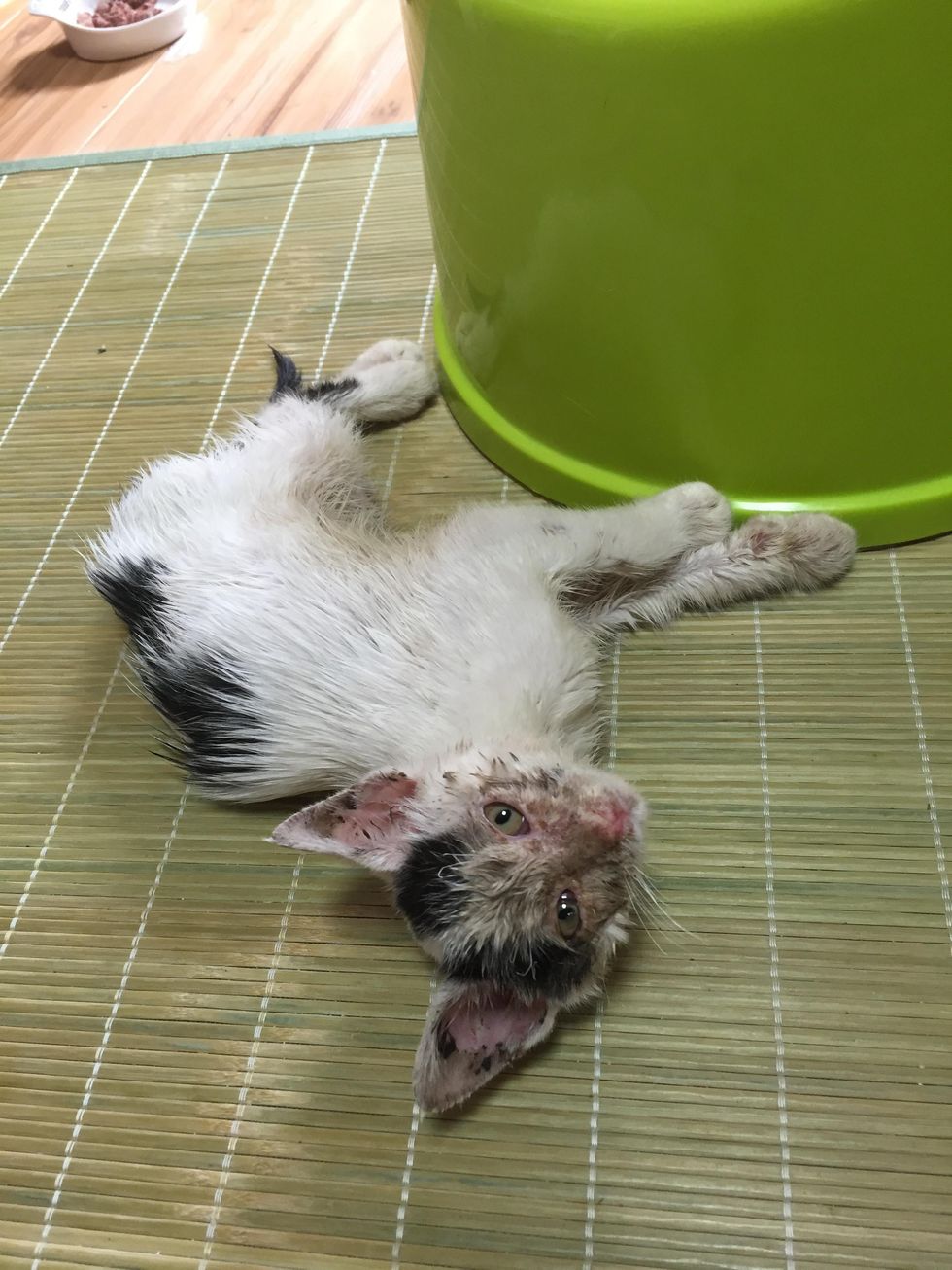 imgur/HanzoNoKoi
Imgur user HanzoNoKoi was on her way to a train station when she decided to take a detour through the outdoor market to pick up some snacks.
"It was there that this tiny, messed up kitten approached me and let out a silent mew. He just wobbled, seriously wobbled, in my path. I looked down and a lady working nearby gasped because he looked so terrible," HanzoNoKoi told Love Meow.
She immediately called her friend to raincheck their plans, picked up the kitten and took him home.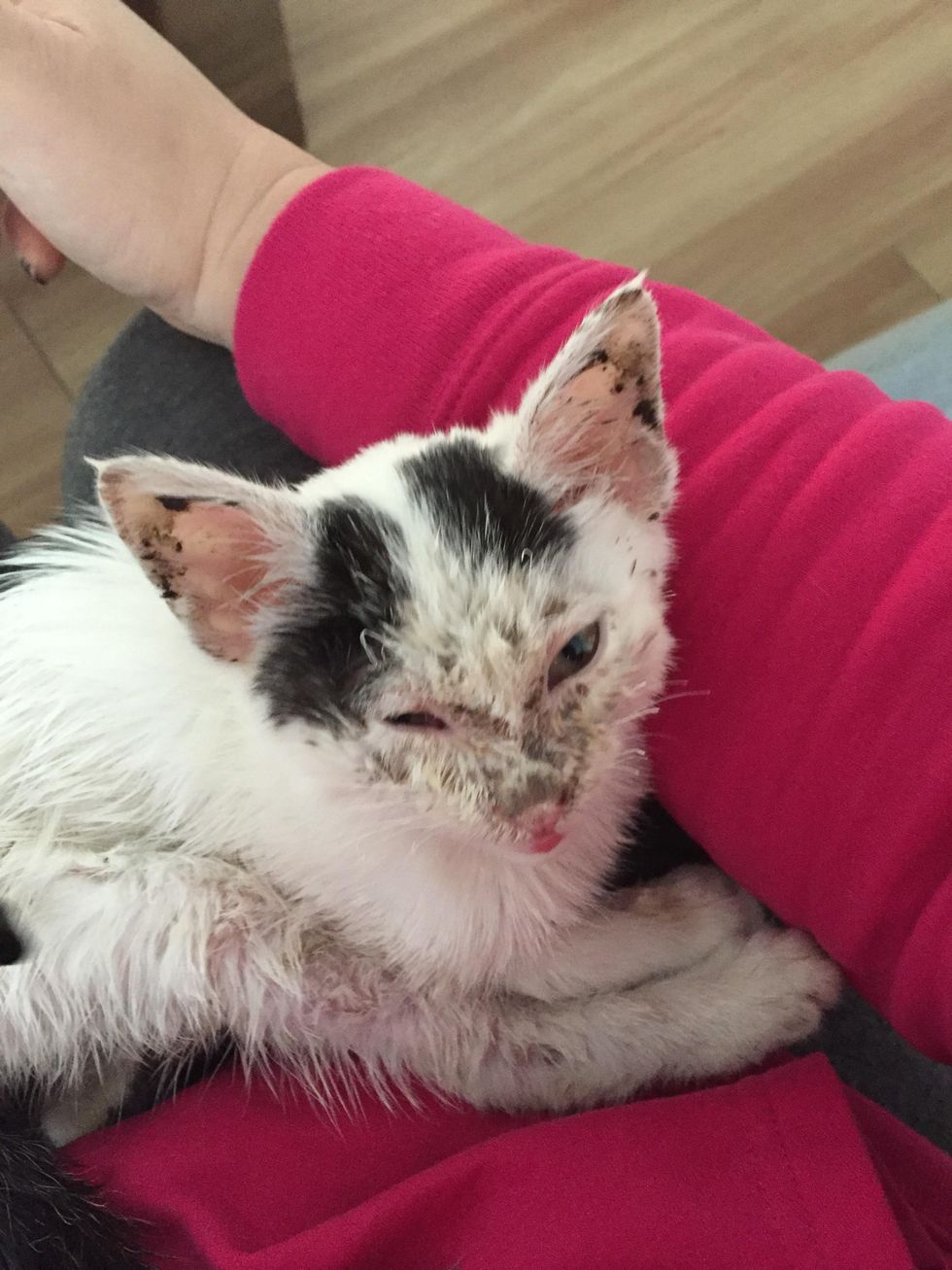 imgur/HanzoNoKoi
"You could tell he wasn't doing well. He had barely any strength in his legs. He was covered in sticky black stuff that felt like tar (turned out to be rat trap adhesive), he was sneezing and wheezing and he had discharge from both of his eyes."
After scarfing down a bowl of food, the kitten collapsed on the floor as his legs were giving out. The young woman rushed him to the nearest vet and they admitted the kitten to the hospital for the next two days.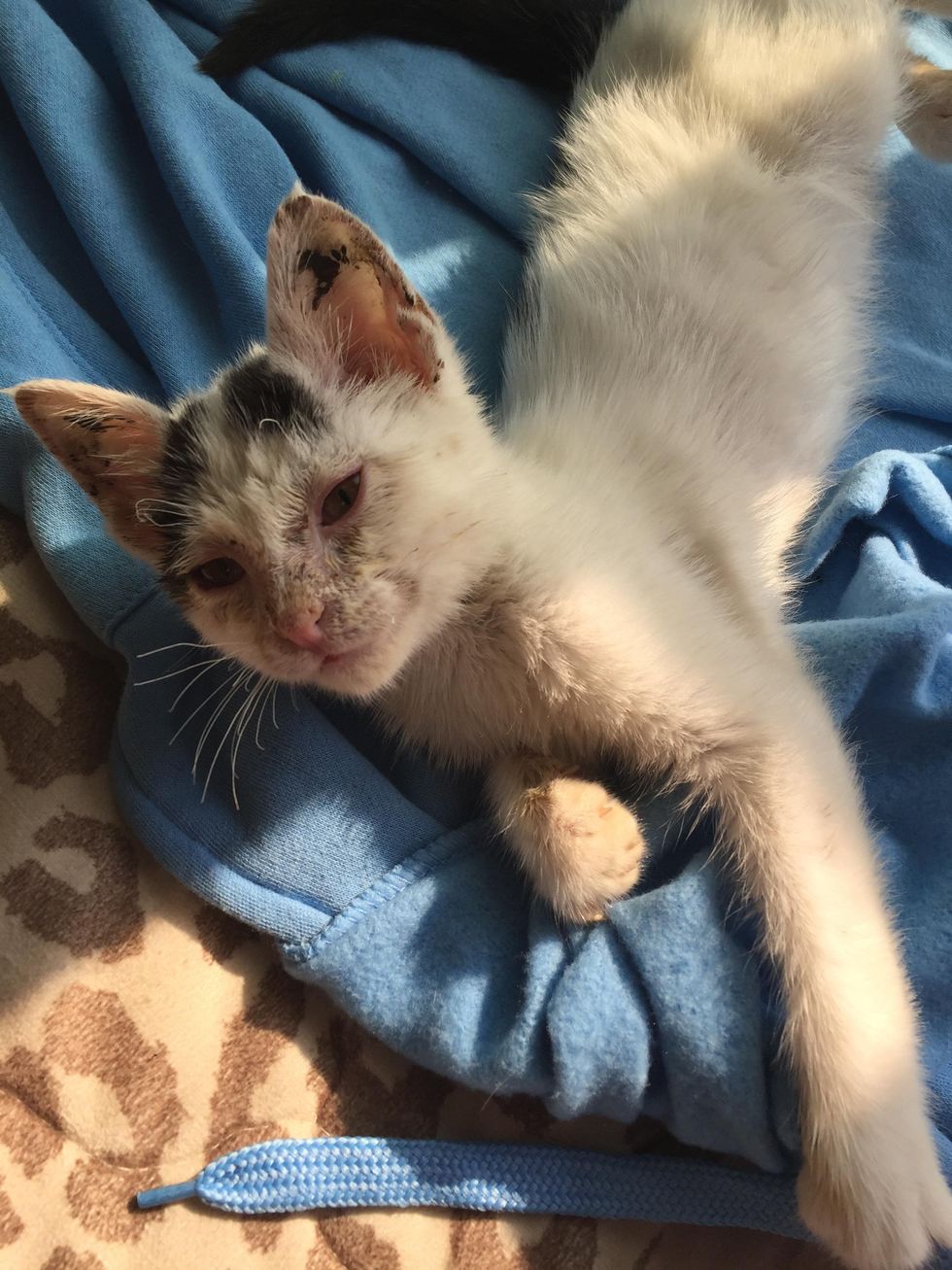 imgur/HanzoNoKoi
When she came to visit Cooper, he wasn't improving. The vet didn't believe that he would be able to survive but told the woman that she could try feeding him at home.

"My heart dropped even further when I brought him home. He just laid on his side and his back legs were stiff. I started massaging and moving his hind legs just to see if he felt anything," she told Love Meow.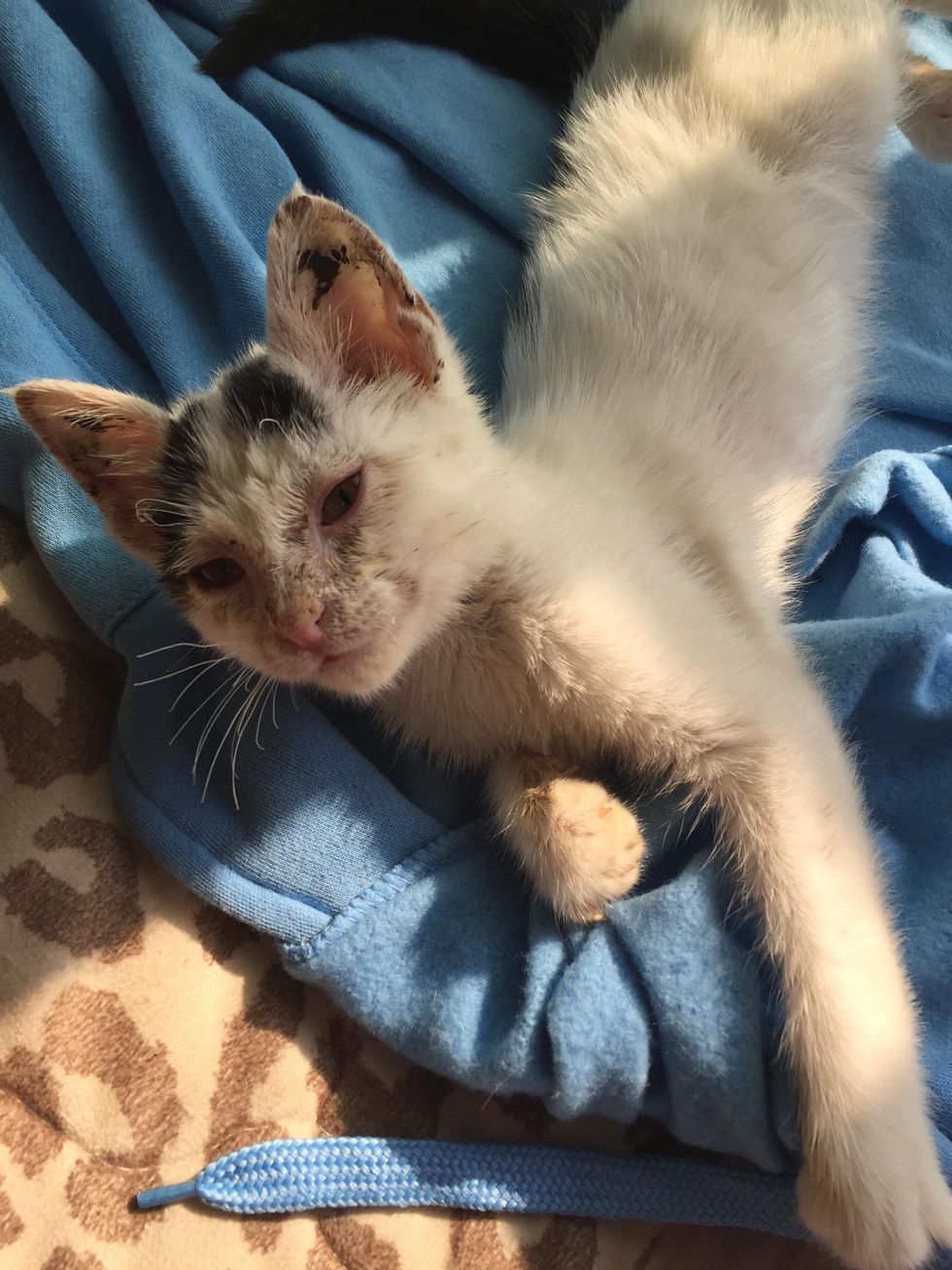 imgur/HanzoNoKoi
"After about 15 minutes, they were twitching and he kicked a couple of times. Hope flared when I raised his head and body to drink water from the bowl I had out next to him."
She continued to massage his legs and keep the kitten hydrated throughout the day. Next morning, the kitten had regained enough strength to slowly pull himself up. He stumbled but tried again.
A few days after the rescue... what a difference!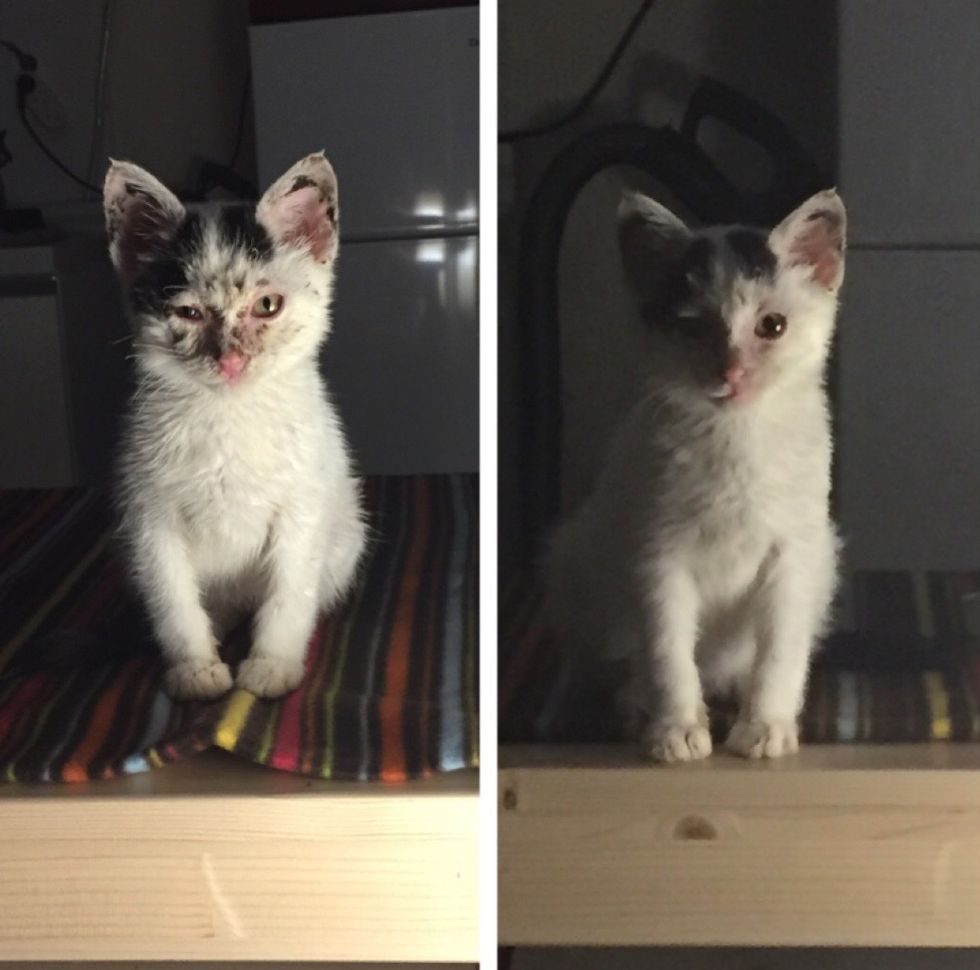 imgur/HanzoNoKoi
"It was then I knew he'd make it." she said. "He was wobbly but it was better than he'd been in days. He then asked for food with incessant mewing."
"He fought on daily. I took him to my regular vet farther away and was prescribed ointment for his eyes, meds for his lung infection, and he began getting regular nebulizer treatment. He hated those but still tolerated everything as if he knew it was helping him because you could see him breathing better immediately after treatment."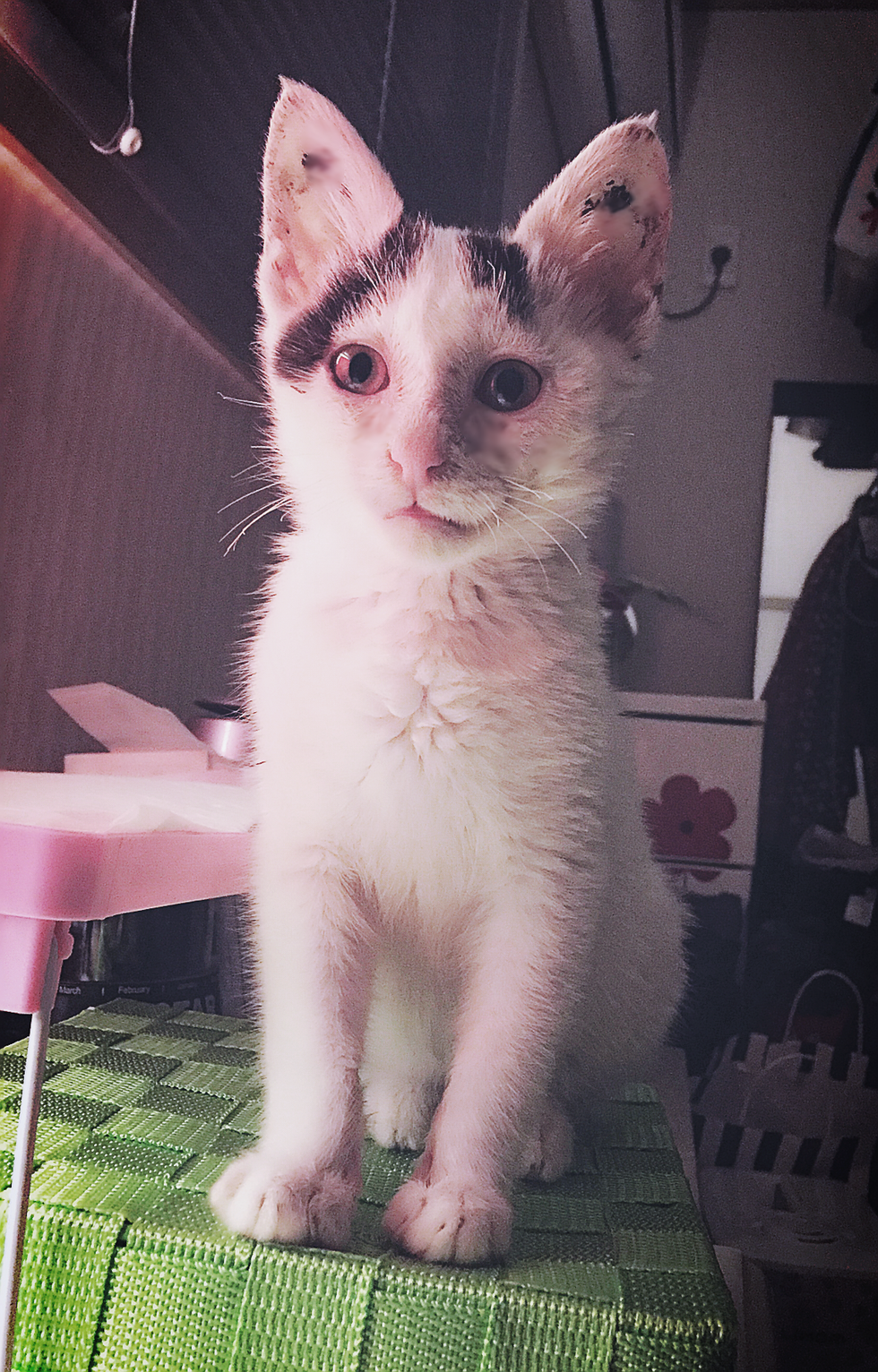 imgur/HanzoNoKoi
With three ointment treatments every day, his beautiful eyes slowly peaked out from all that gunk. After every meal or treatment, he cuddled up to his foster mom or nuzzled in the crook of her arm for some much-needed TLC.
"He remains a very affectionate and sweet boy, even though his life was so miserable before," she told Love Meow.
"He had to renew his antibiotics three times but it was clear he was improving. His wheezing became less prominent and soon, he could sleep without sneezing out green snot rockets."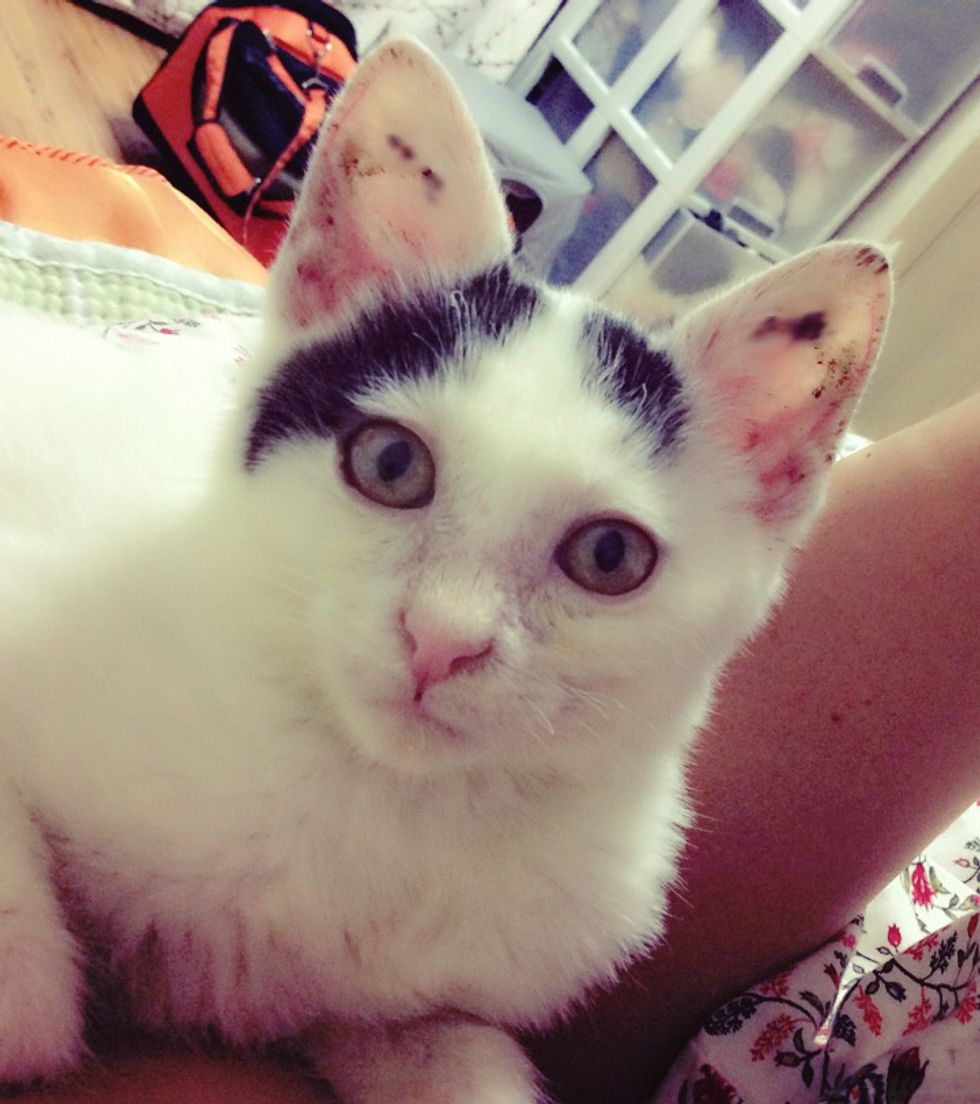 imgur/HanzoNoKoi
A lovely young woman saw Cooper's story and offered to give the little one a loving home. Once the kitten was strong enough, she came to meet him. It was love at first sight.
"My last night with Cooper... Cooper always slept either next to my head or tucked under my arm. He was so sweet and lovey during these times (rambunctious at others, he had no in-between)."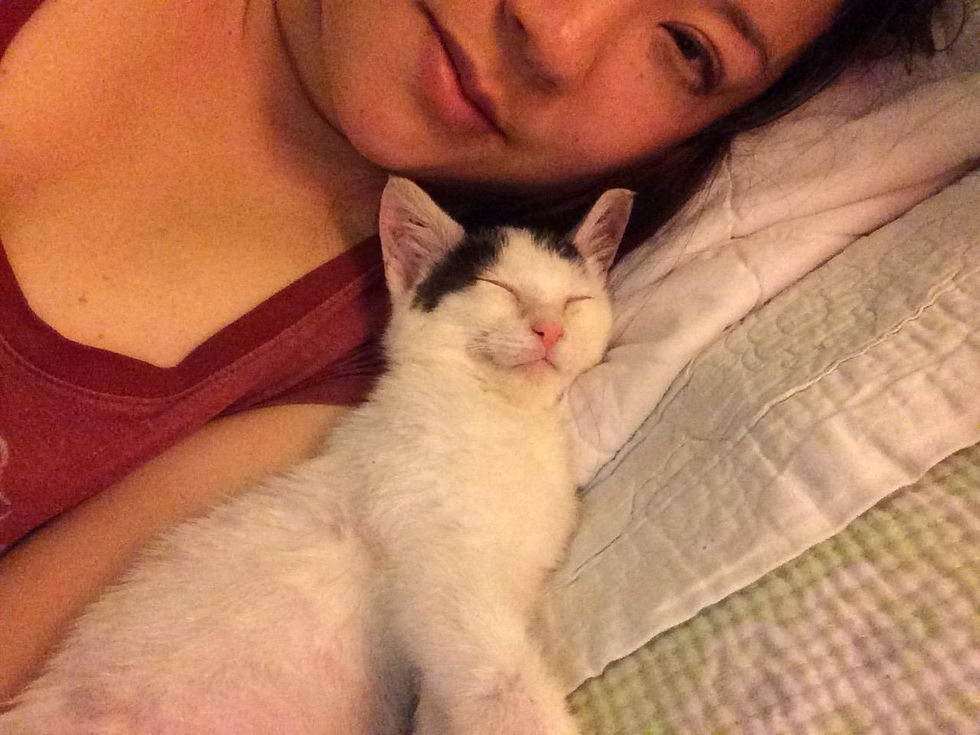 imgur/HanzoNoKoi
Cooper moved into his new home! "When he left, I was happy, but I felt a gaping wound in my heart. When I got home, I broke down and cried for days. But I was told by other fosters that it was natural. After a month, I felt better. And his new mom kept me updated and asked me to come visit whenever I wanted."
"Knowing he was going to a living home where he'd never be hungry again and always be cherished was worth it."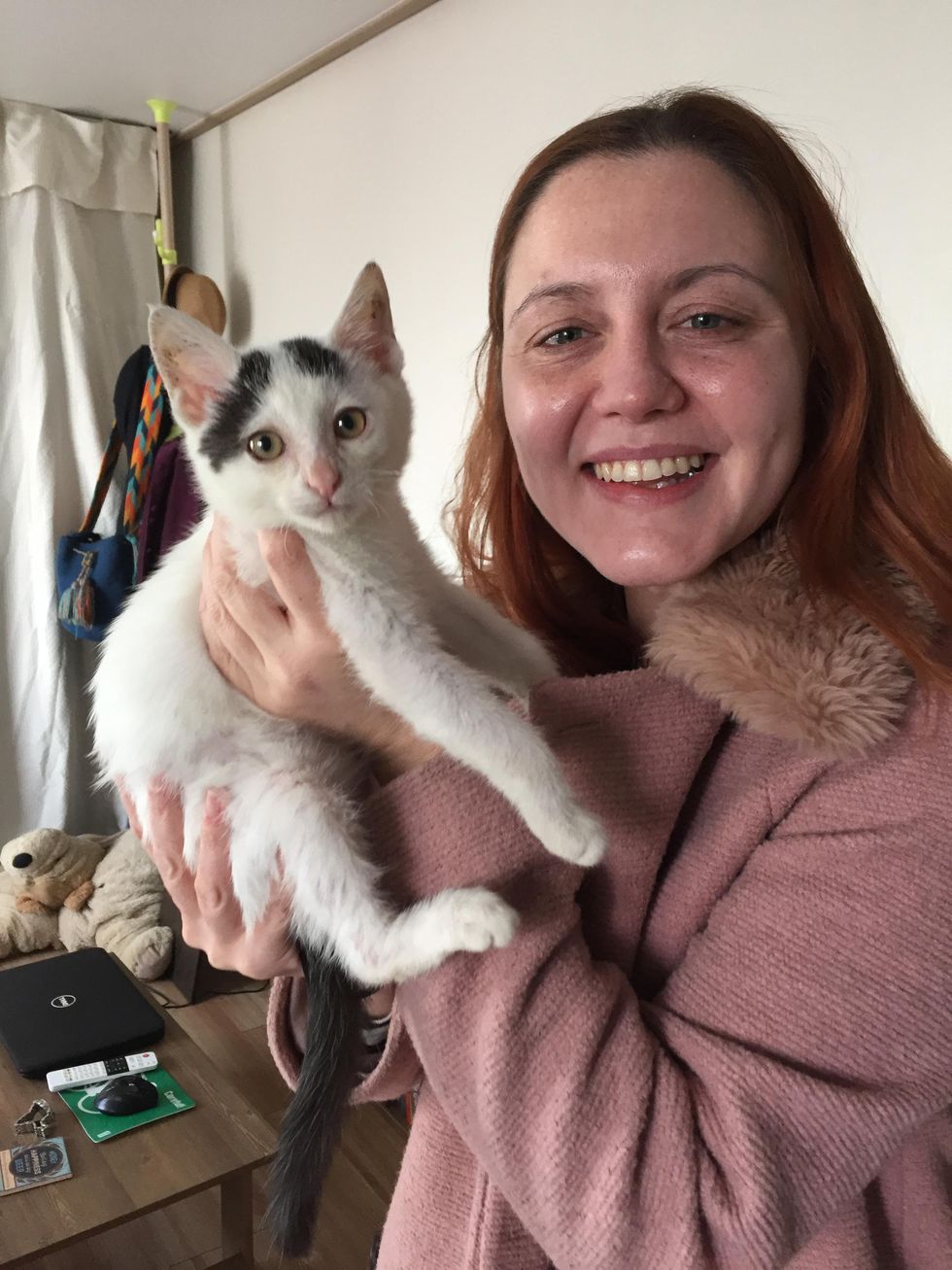 imgur/HanzoNoKoi
"I had a chance to pet-sit for her while she was away recently and it was so wonderful to see that he still remembered me. He's such a handsome and charming boy," she told Love Meow.
"I know one person can rarely change the world but you can change the world for one person or animal. Be kind to those in need."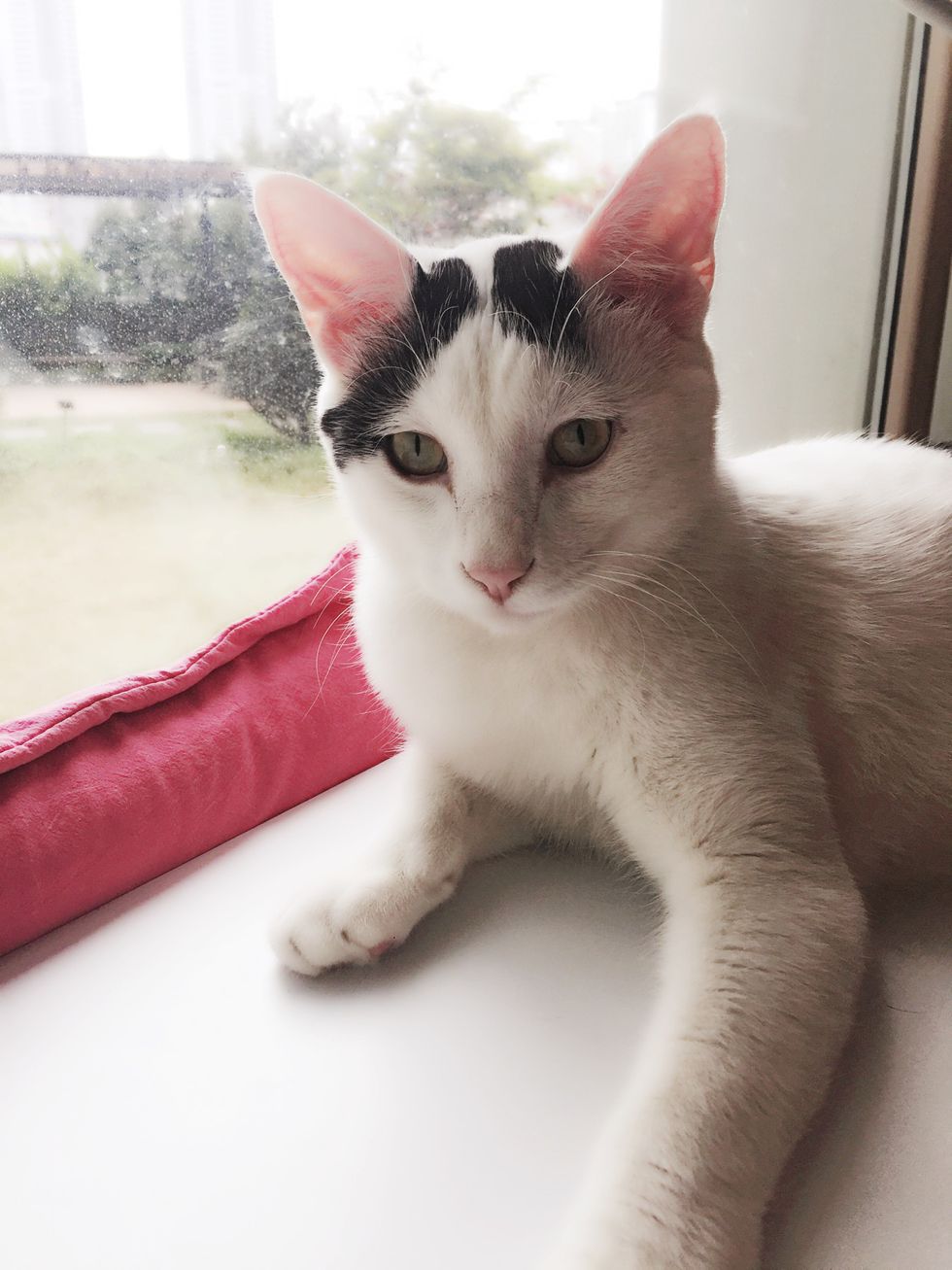 imgur/HanzoNoKoi
Share this story with your friends.
Related story: Man Saves Roadside Kitten Meowing for Help, The Transformation Will Amaze You!