Right before New Year's Eve, two kittens came to the shelter after they were found as strays. A woman adopted the little ginger boy and went back to get his sister so they could be together.
Meet Ares and Aphrodite!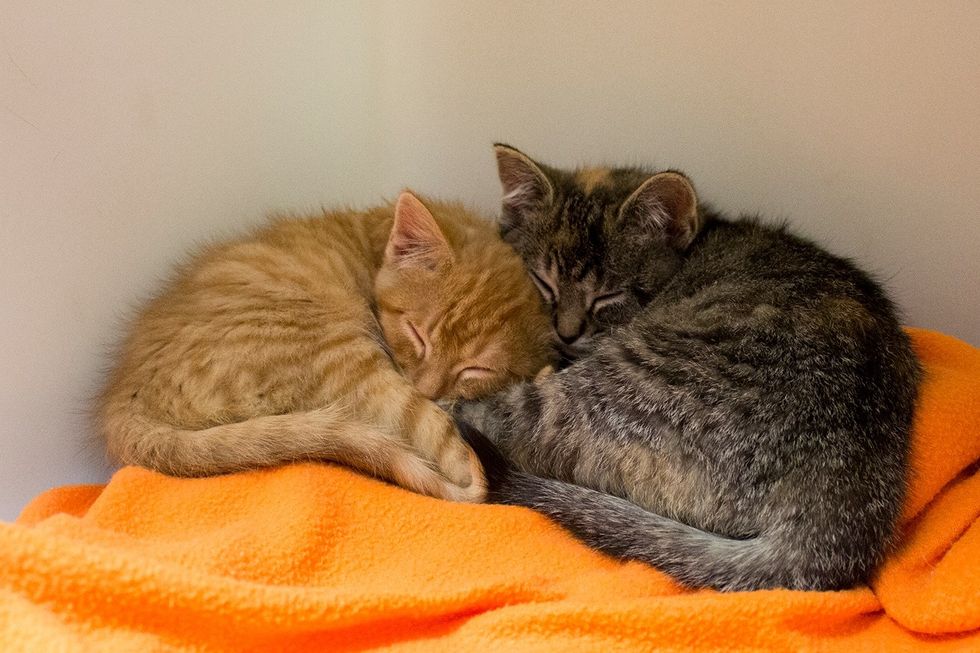 Wisconsin Humane Society
In mid January Alana Hadley went to Wisconsin Humane Society, the Door County Campus and met little Ares. It was love at first sight. "He looks exactly like my cat that passed away," Alana told Love Meow.
"Her family was also very interested in adopting Aphrodite as well, however she had another application pending her adoption," Wisconsin Humane Society said.
That night, Ares was very needy and kept meowing until he fell asleep in Alana's arms. "He was almost non-stop meowing until he went to sleep and then meowed again when he was awake (most likely calling out for his sister)," Alana added. "We thought he missed her and was grieving being taken away from her."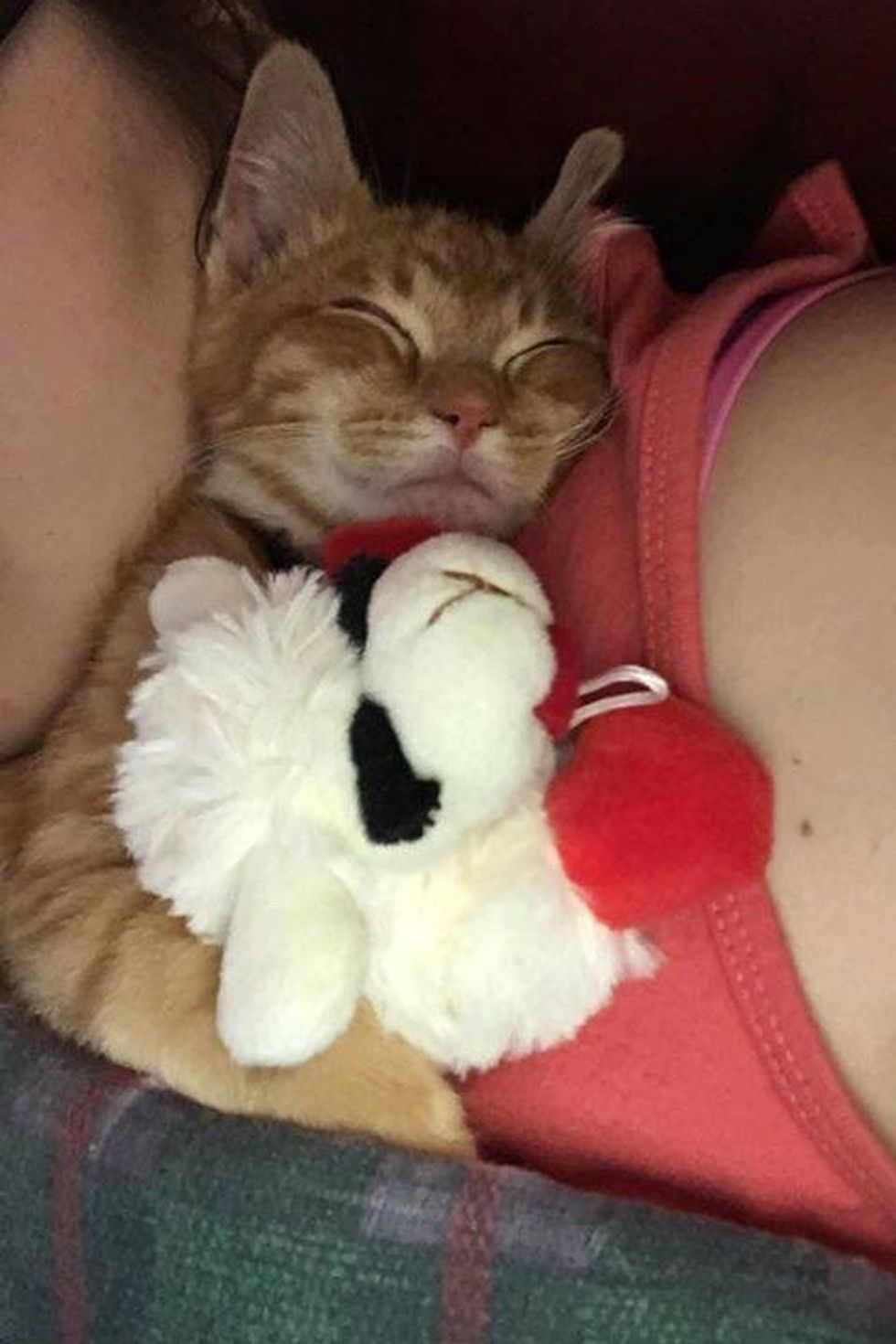 Alana Hadley
The family got him stuffed animals to provide some much-needed comfort.
The next day they learned that the adoption for Aphrodite fell through and Alana immediately brought Ares to the shelter to reunite him with his sister.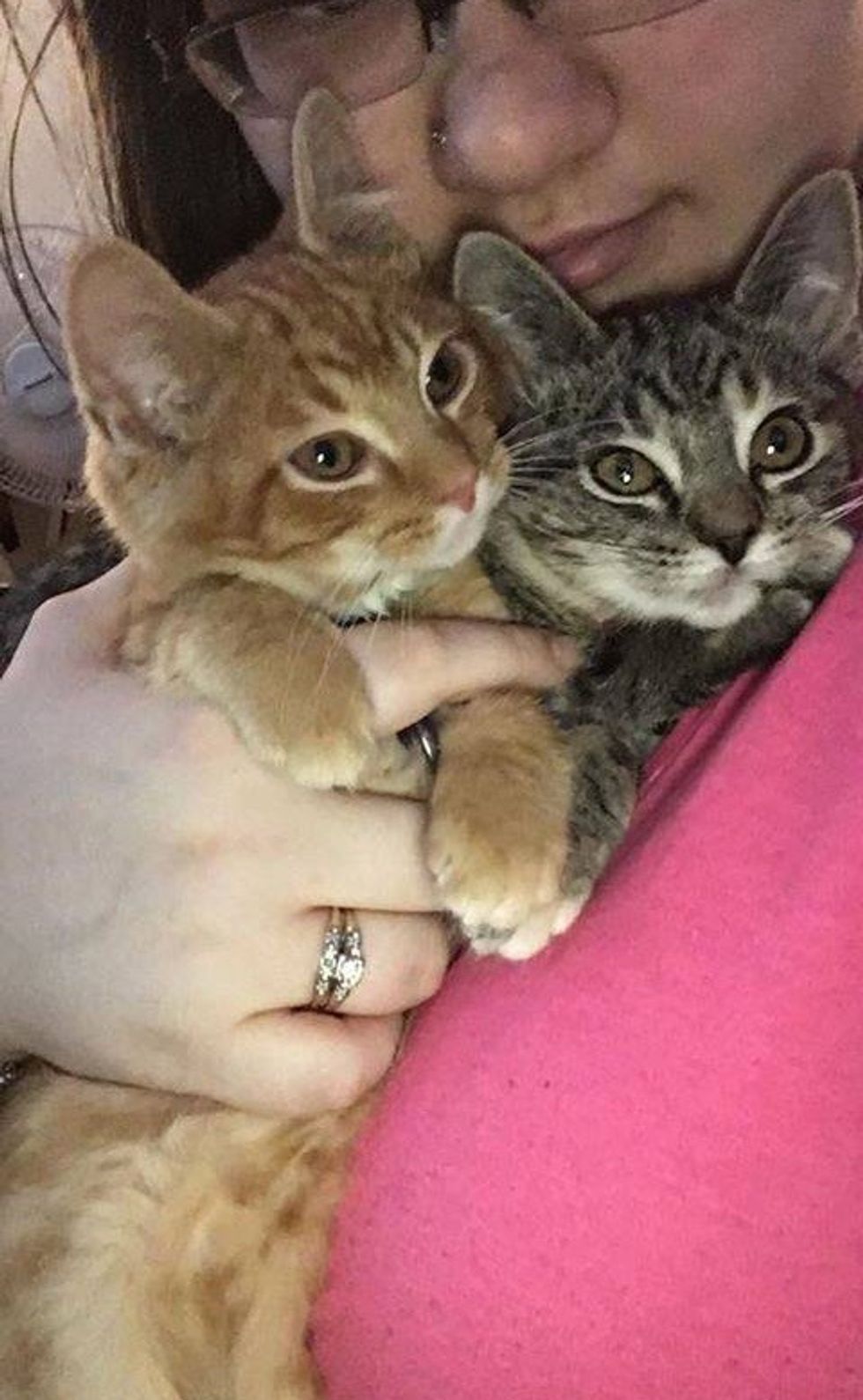 Alana Hadley
"They wouldn't stop playing," Alana told Love Meow.
The two best friends were running around the room, chasing each other and having the time of their lives.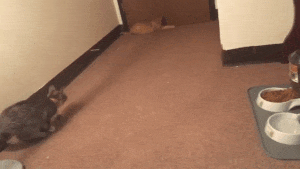 Alana Hadley
The family adopted both kitties so they could be together forever.
"They are very attention-seeking cats and loving," Alana told Love Meow.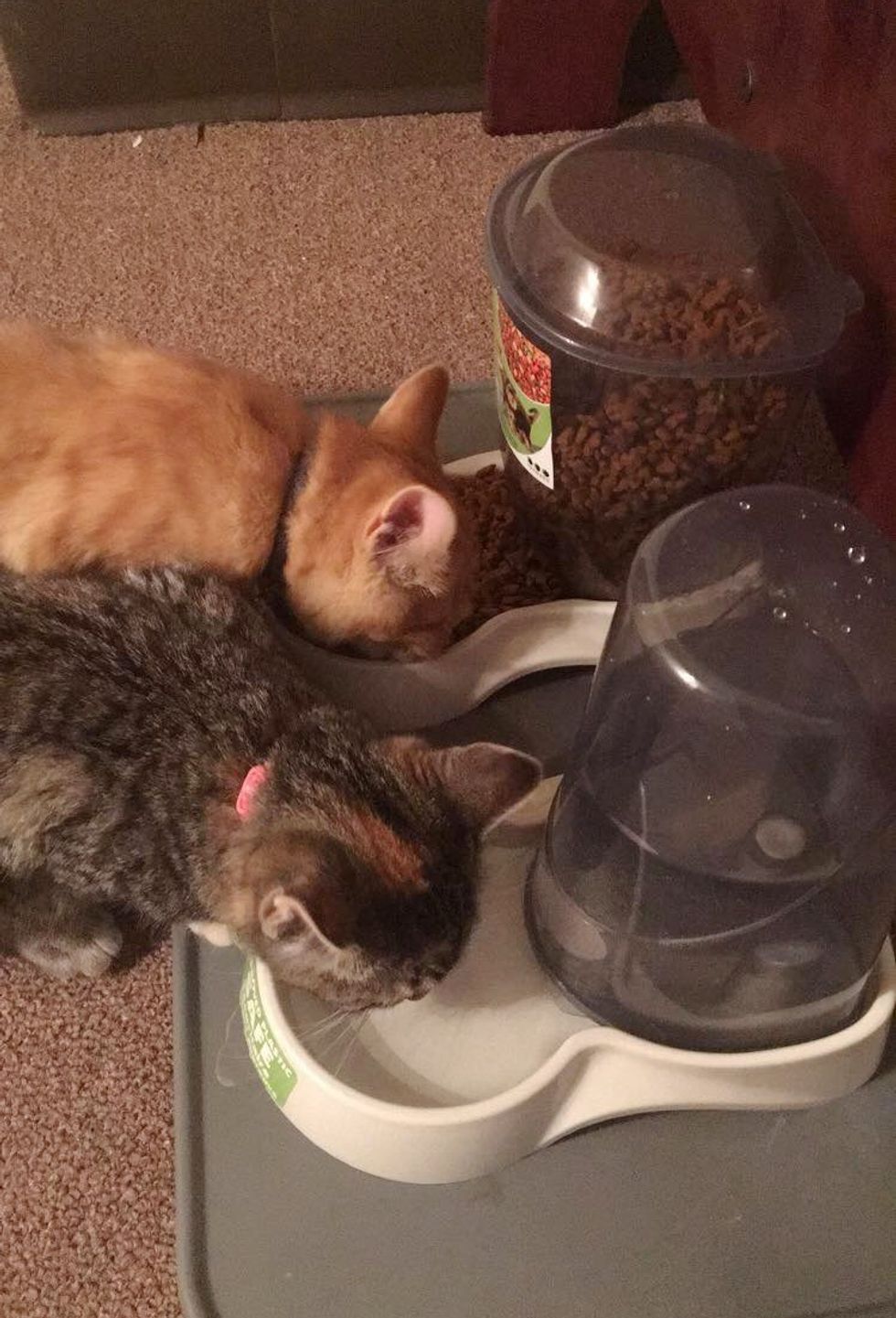 Alana Hadley
"They both love to cuddle and purr like crazy when we are holding them. They sleep most of the day and they cuddle each other when they nap," Alana said.

Happy and loved!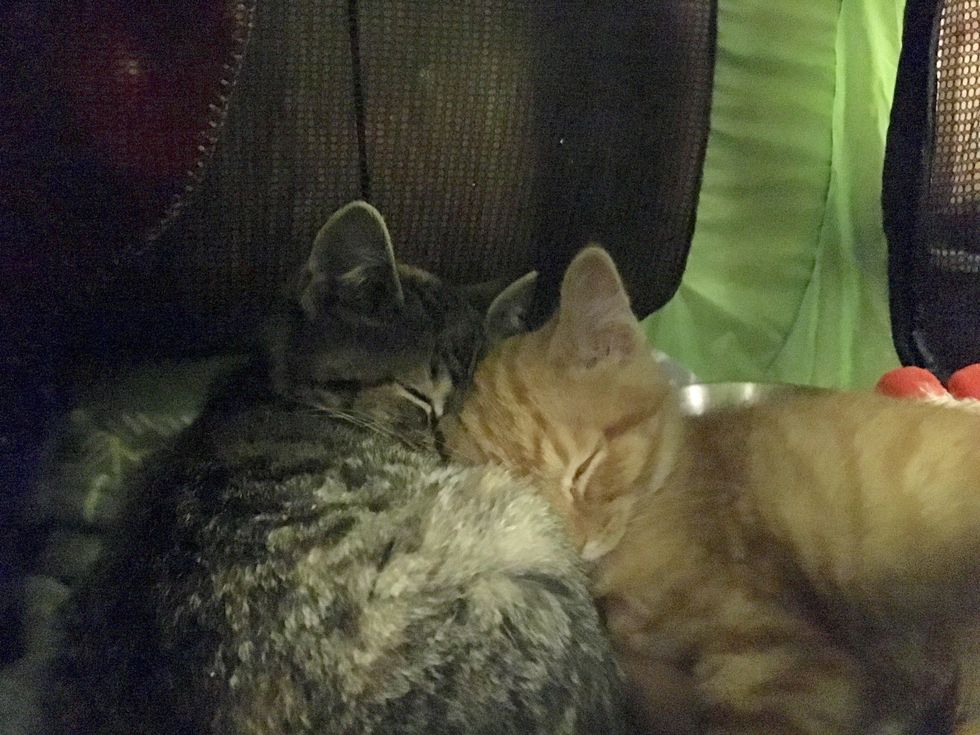 Alana Hadley
Share this story with your friends. If you would like to support their rescue efforts, click here to see how you can help. Follow Wisconsin Humane Society (Door County Campus) on Facebook.
Related story: Girl Bursts In Tears When She Meets Kitten Who Looks Like Her Best Friend That Passed Away