A neighbor cat has been coming to visit his best friend every day since they found each other on the porch.
Meet Lancelot and his neighbor admirer!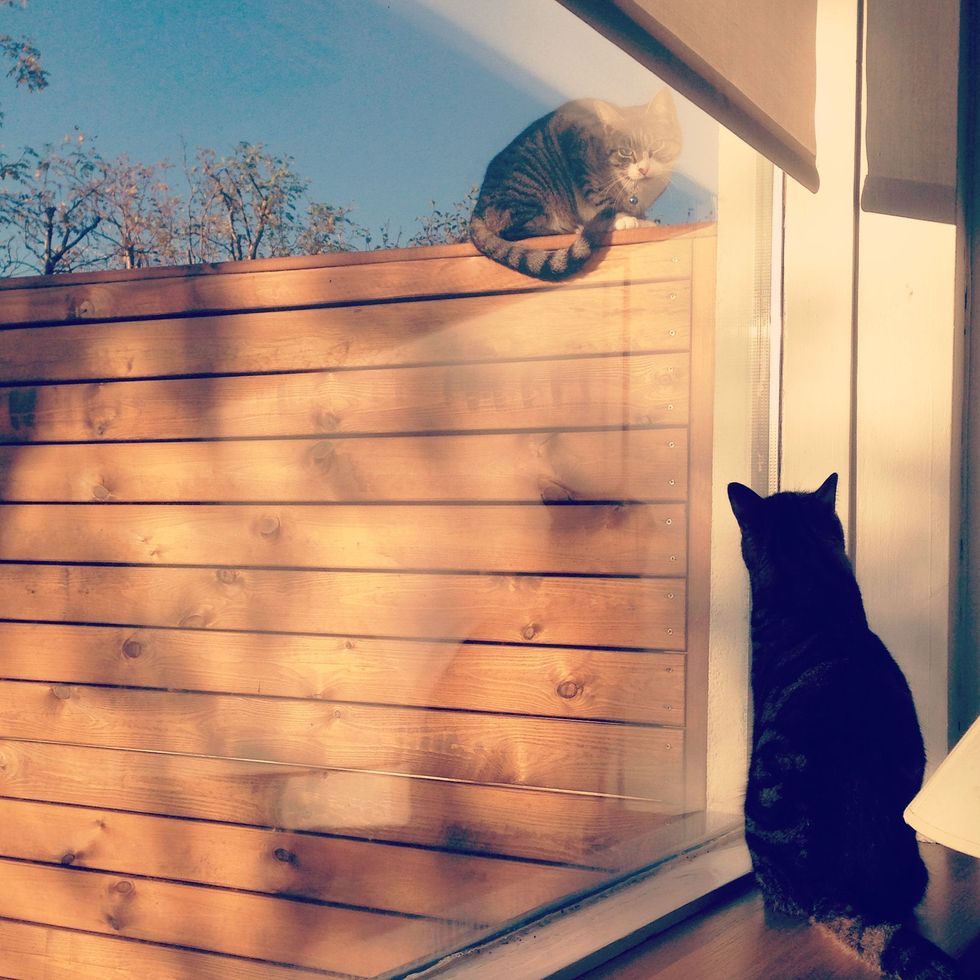 Lancelot and Loki
Lancelot loves going on walks and exploring in the yard with his human mom, Ana. He typically guards his territory against intruders and isn't a fan of other cats.
"When a cat walks through our yard he bolts at them, but this one cat started to stop by and hang out with him on our porch," Ana said (tumblr/lancelotandloki).
After exchanging a few sniffs with the neighbor cat, they quickly became friends. They spent the whole afternoon together until Neighbor Cat retreated home. Next day, the same kitty showed up on their porch, and he just kept coming back.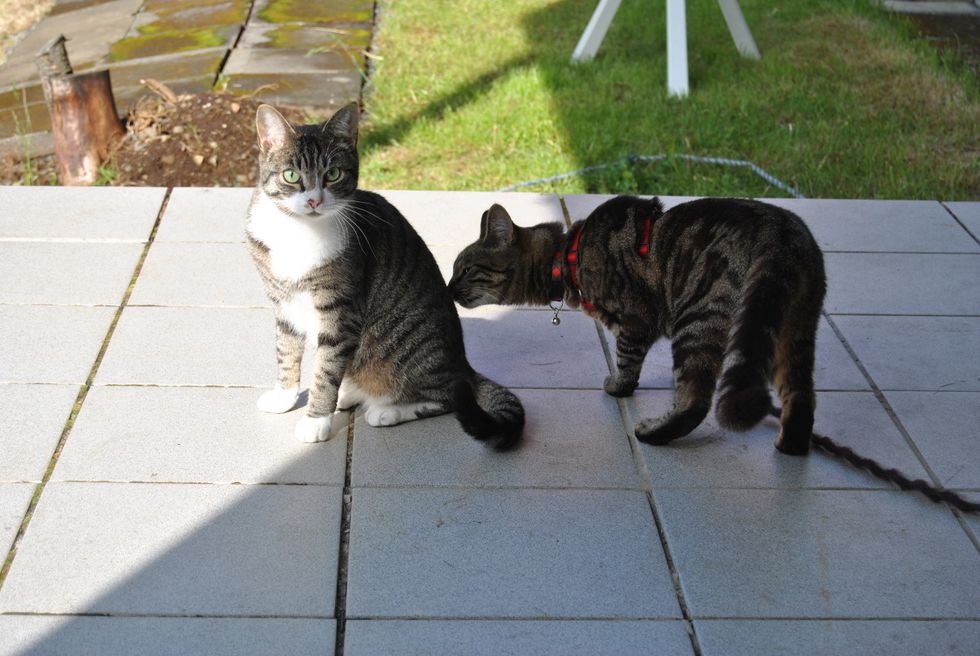 Lancelot and Loki
"Without fail, Neighbor Cat comes to our back door every day and meows to come in and play with Lancelot. They either run around the house wrestling, hang out on the window sill, or take naps. After a couple of hours, Neighbor Cat meows at the door again and goes home."

Sometimes Lancelot would like some alone time, but his best friend would not. He insists to cuddle with Lancelot whether he likes it or not.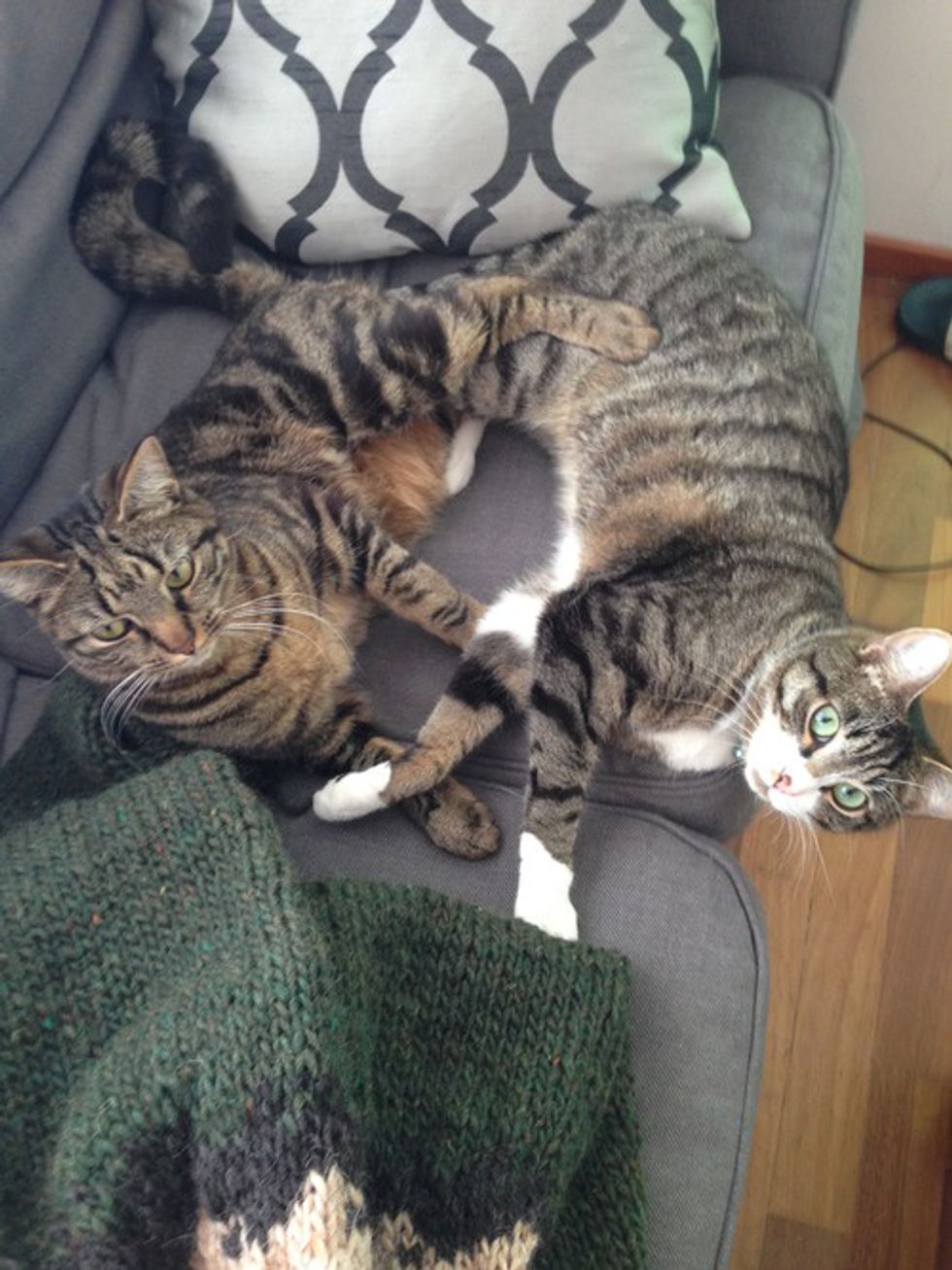 Lancelot and Loki
Ana wanted to find out where the neighbor cat came from, so she started to investigate. "Lancelot and I took it upon ourselves to go on a fact finding mission and follow Neighbor Cat to find out where he lived and what he was called."
The kitty eventually led them to a door and he walked right in through a tiny kitty entrance. That's when they realized that they had reached Neighbor Cat's home.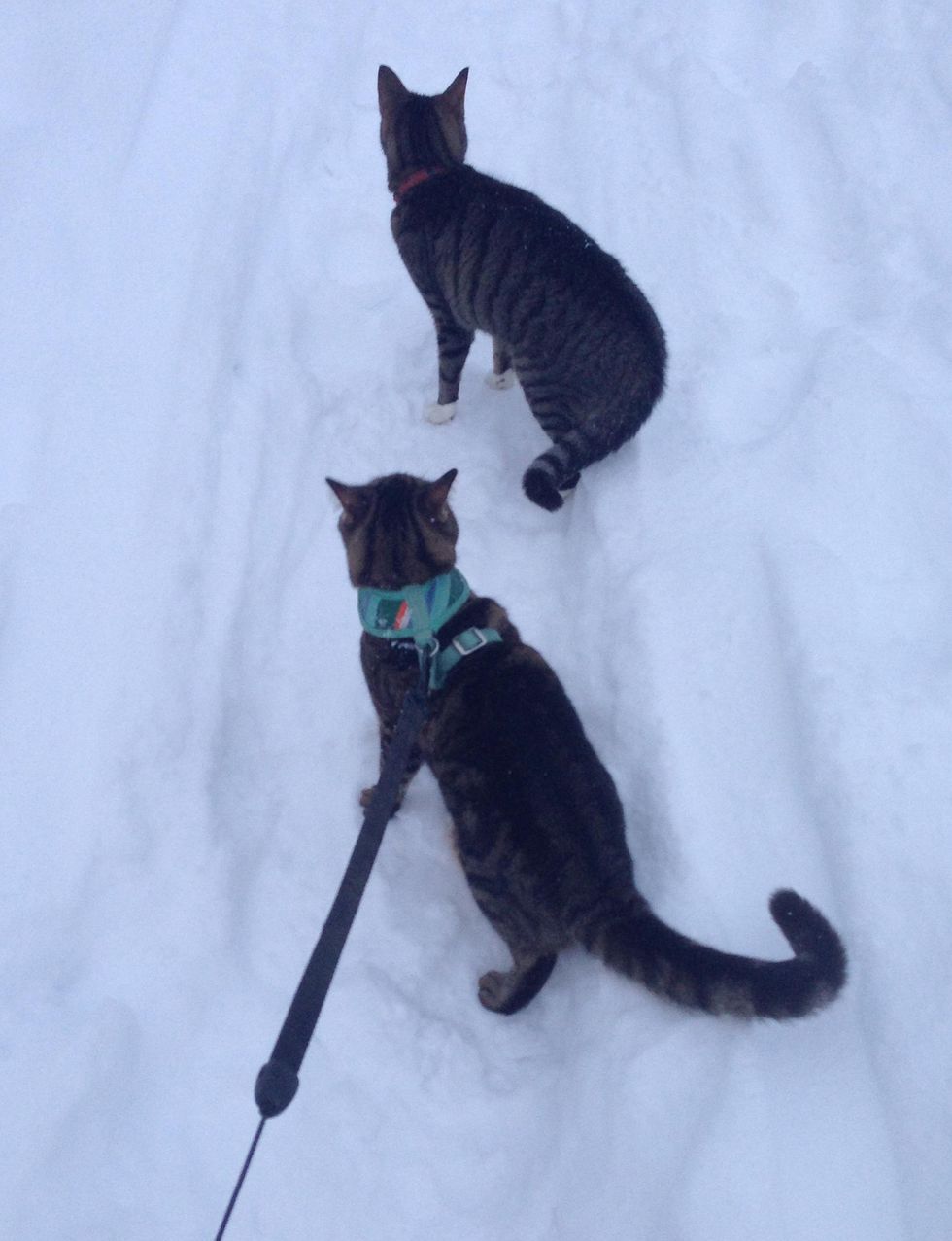 Lancelot and Loki
"I knocked on the door and met Mr. Neighbor Cat! For a second, I was worried that he just went into some random person's house but the man that answered the door confirmed that that was his cat," Ana said.
"I told him of their adventures together and how they enjoyed each other's company. He was really pleased to know that his cat had such a good friend, and that they got along well."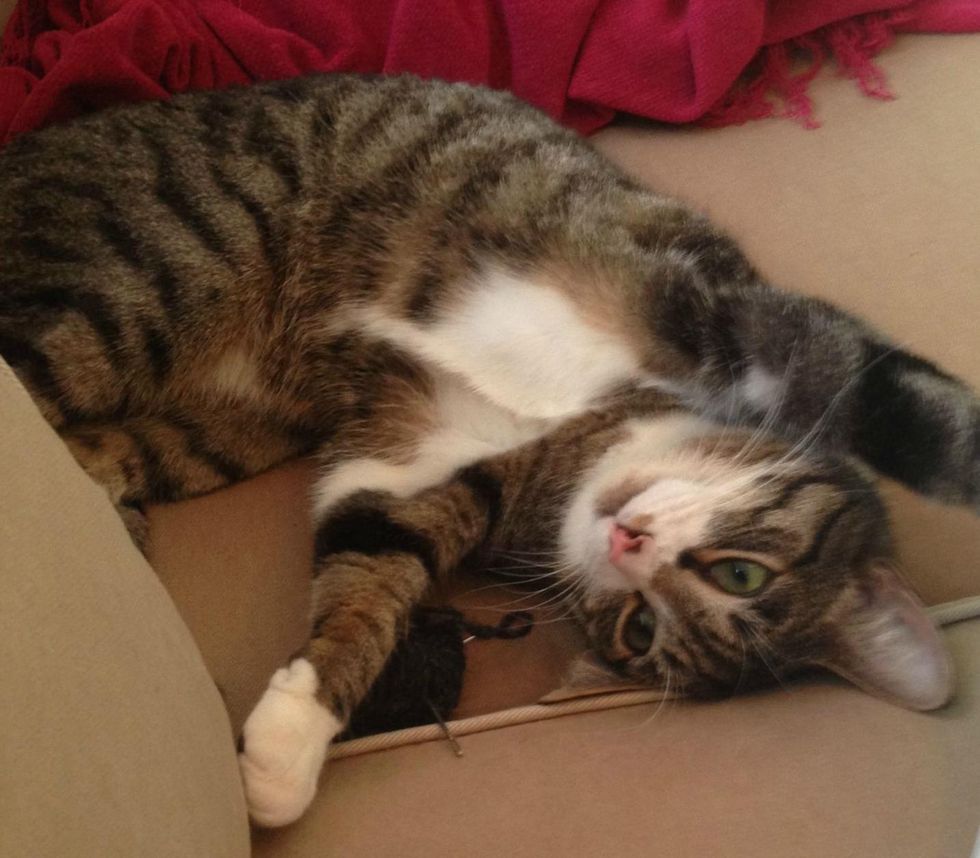 Lancelot and Loki
Neighbor Cat's name is Loki. Now the two brothers are bonded friends.
"Loki shows up mid-morning either at the back door meowing, or at the window, and is excited to come in and play."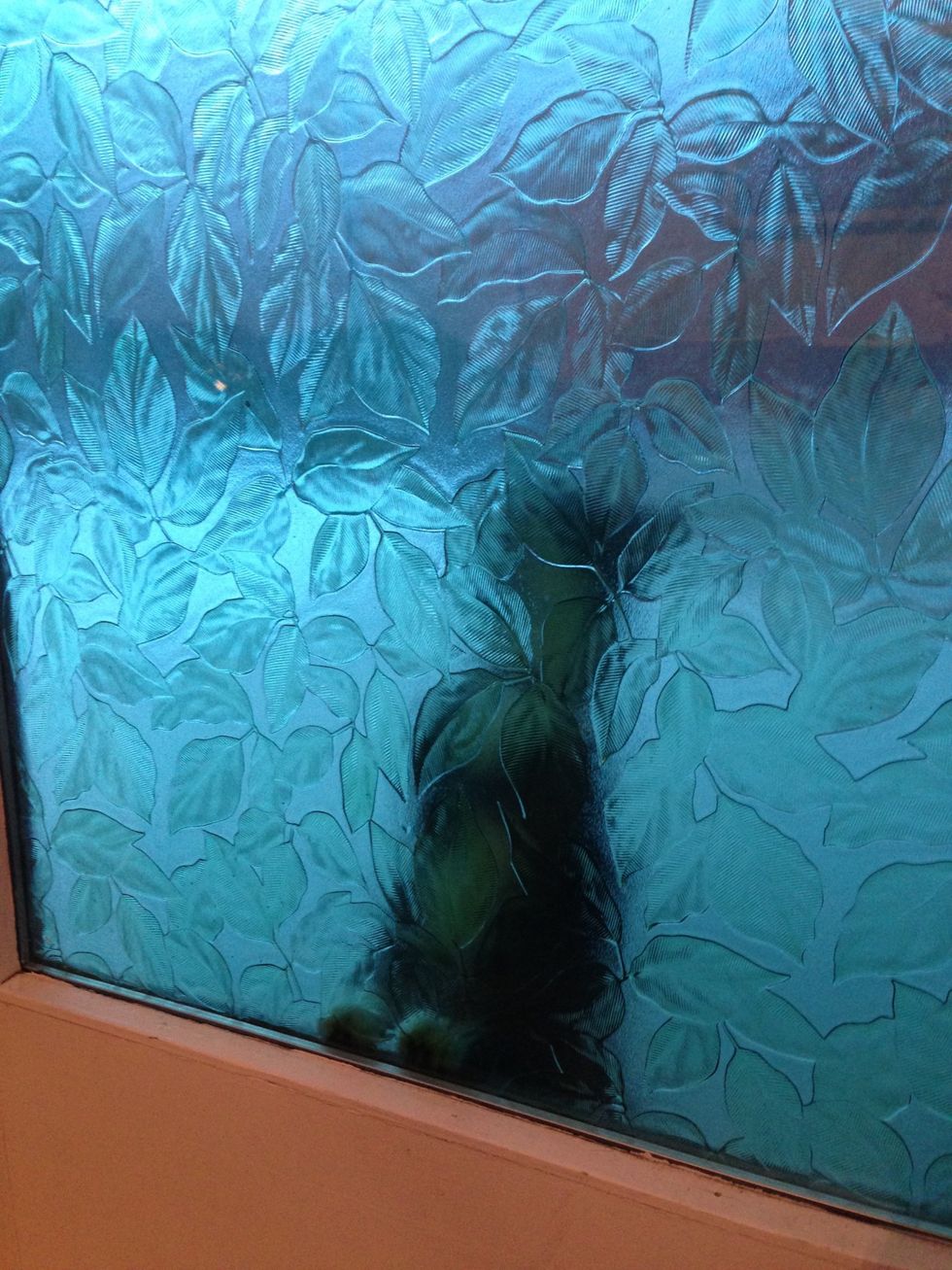 Lancelot and Loki
"Once Loki is done scrounging for any left over food that Lancelot didn't eat, they bro out for a bit - sometimes in the bathroom, sometimes in the laundry room."
When they are not chasing each other or wrestling, they are supervising their humans together. It's teamwork!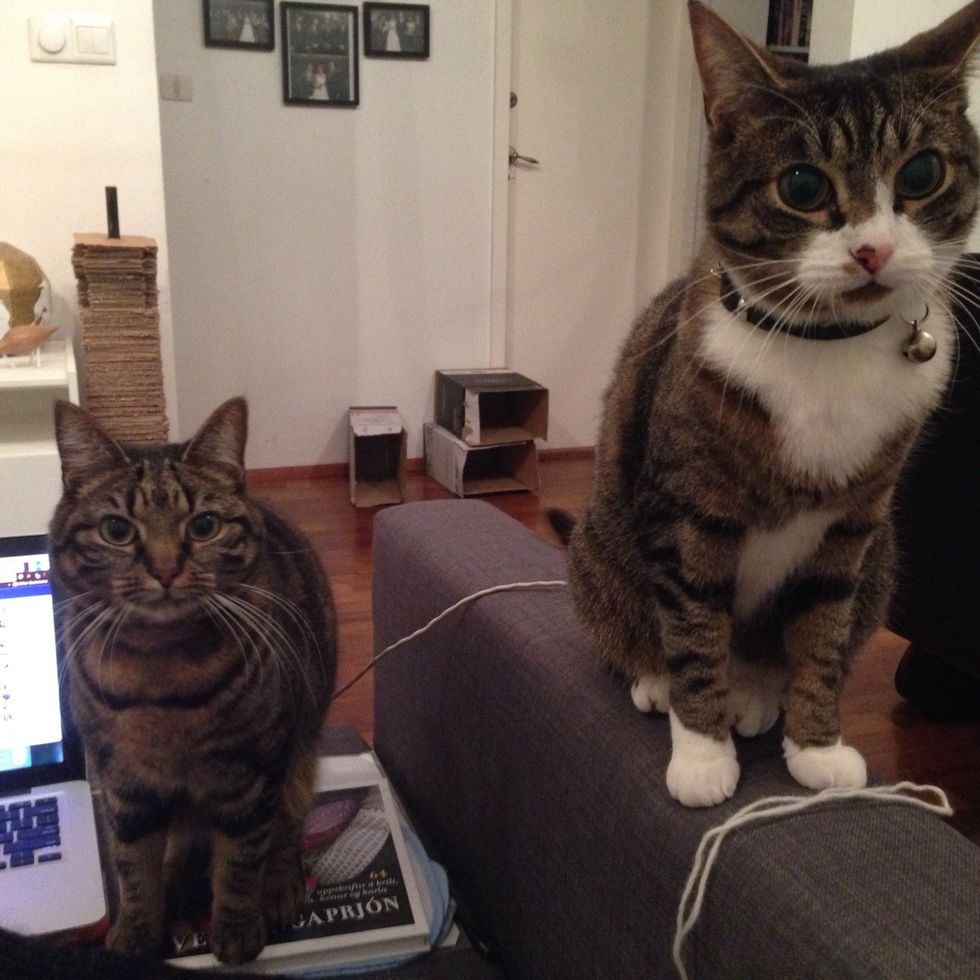 Lancelot and Loki
After a long period of playtime they are tuckered out together for a nap to recharge.
Lancelot puts his paw on his brother and falls asleep next to him.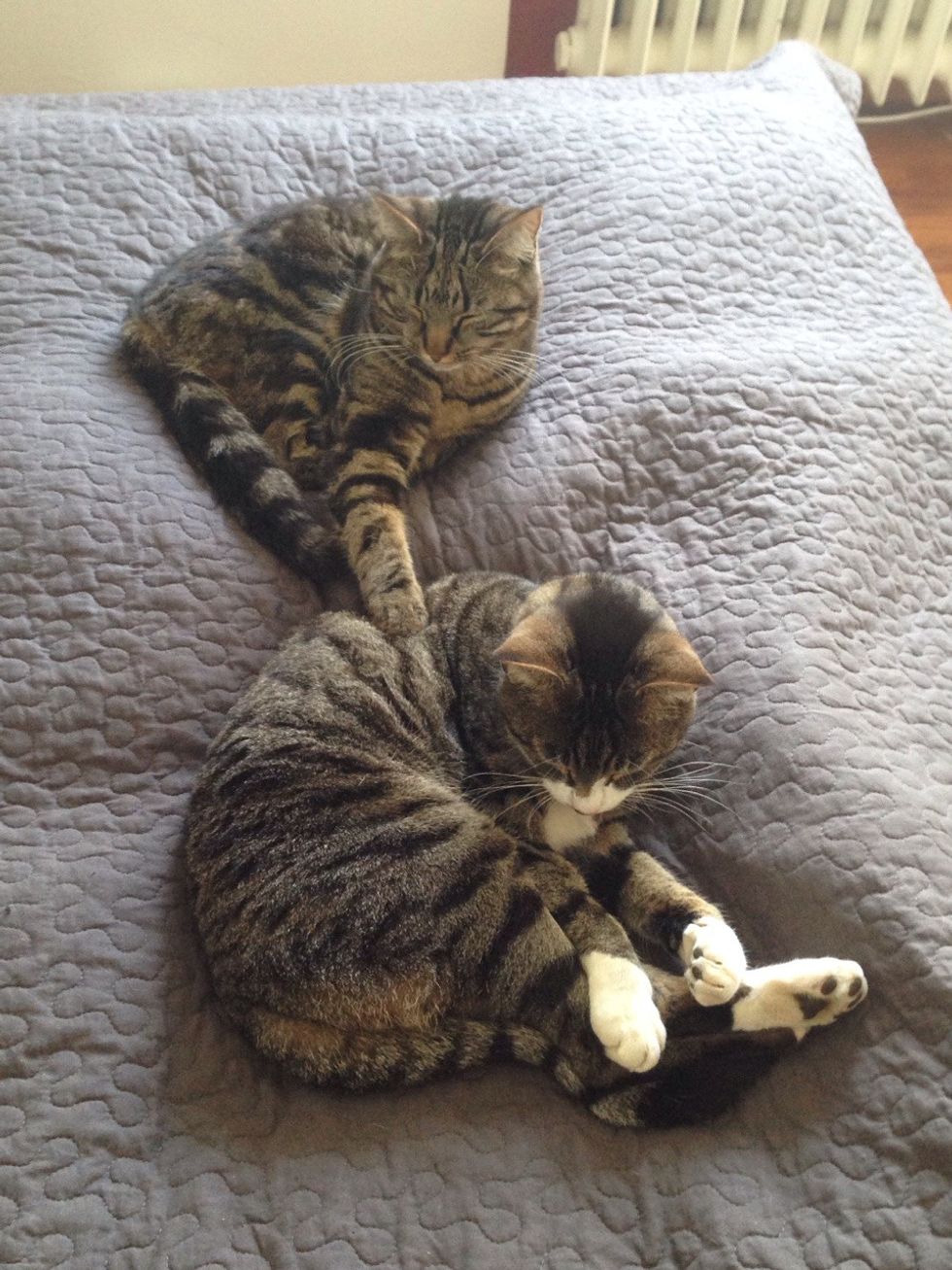 Lancelot and Loki
"Before he heads back home, Loki likes to give Lancelot some TLC by cleaning his face. Lancelot is not always a big fan of this, but he tolerates the nice gesture."
A mandatory bath every day!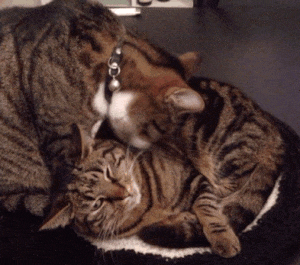 Lancelot and Loki
"At the end of the day, no matter how hard they wrestle, run around, or sneak attach one another, Lancelot and Loki just enjoy spending their days together and being the best of friends."
Lancelot gives his brother a kiss before he heads home.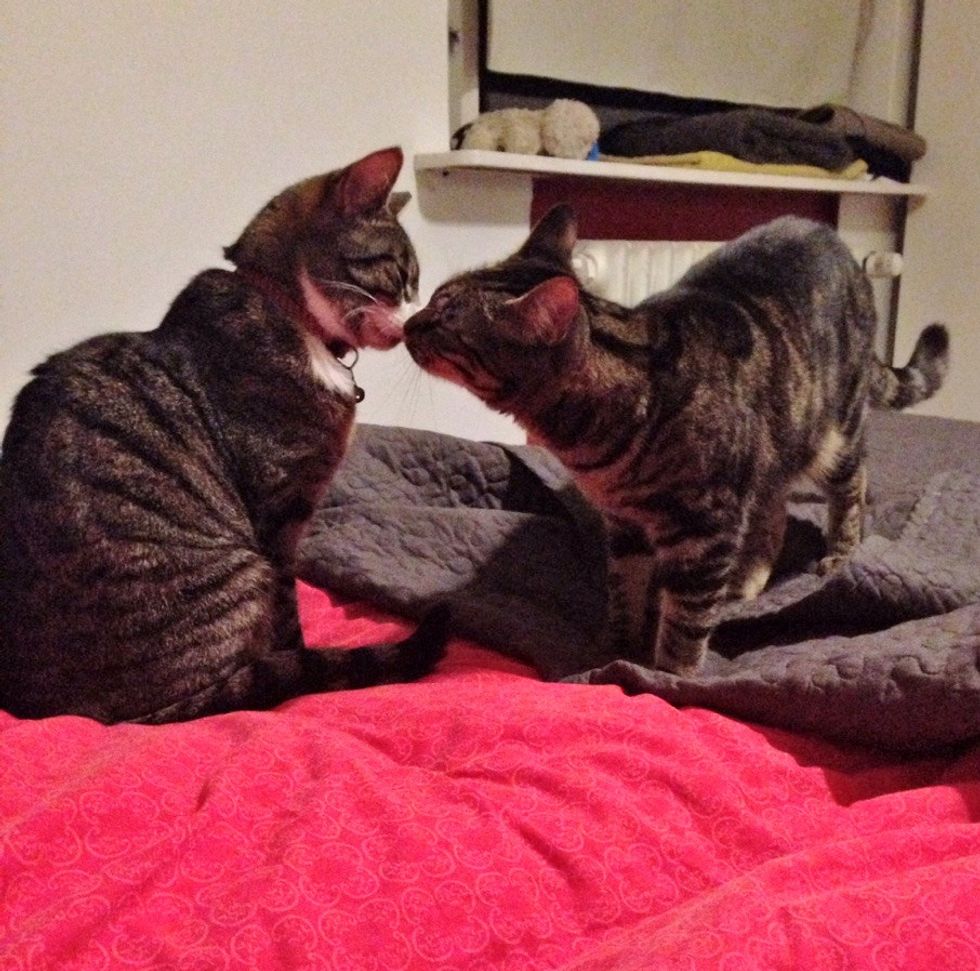 Lancelot and Loki
Share this story with your friends. Follow their adventures on tumblr.
Related story: Man Built a Shelter for Neighbor's Cat Left Behind, This is What He Found