A kitten who was found as an orphan, got a visit from a kind couple and had her life turned around.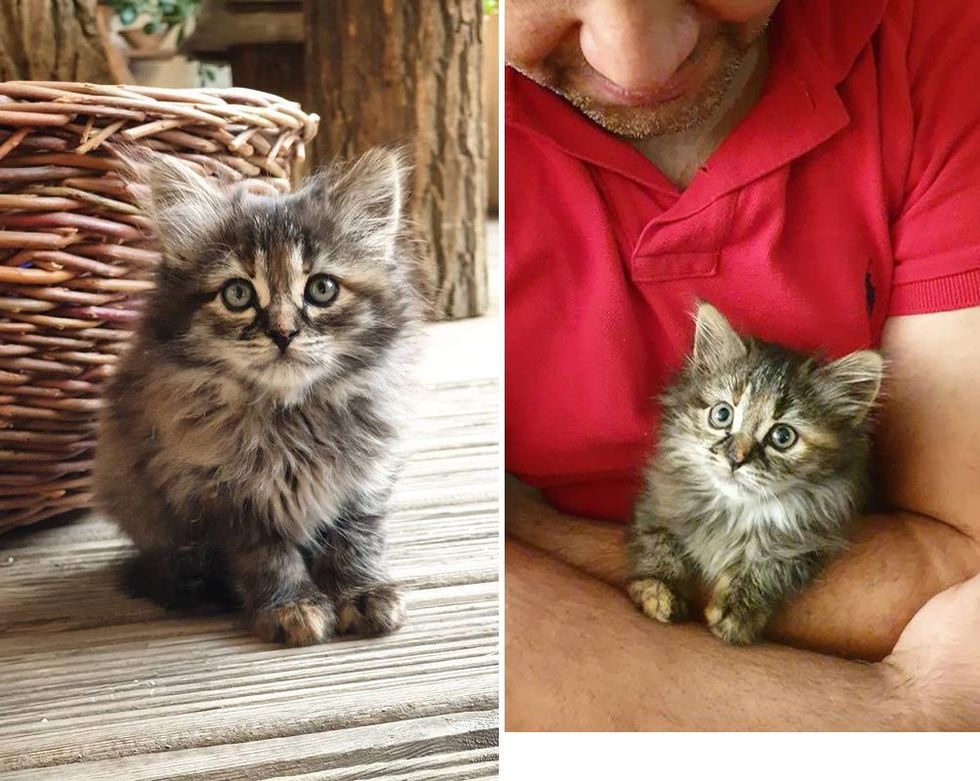 @titakthesiberian
A little kitten was discovered outside a resident's home as an orphan. She was just a few weeks old when she lost her mom, and was in need of rescue. The homeowner took her in and tried to care for her, so she wouldn't have to fend for herself in the outdoors.

Simin Zargaran learned about the kitten's plight from the homeowner, her friend, and offered her assistance. "We went to visit the kitten, and when I held her in my arms and looked into her eyes, I knew she was the one," Simin told Love Meow.
"She was very tiny and a little scared. When she curled up in my arms, she immediately relaxed."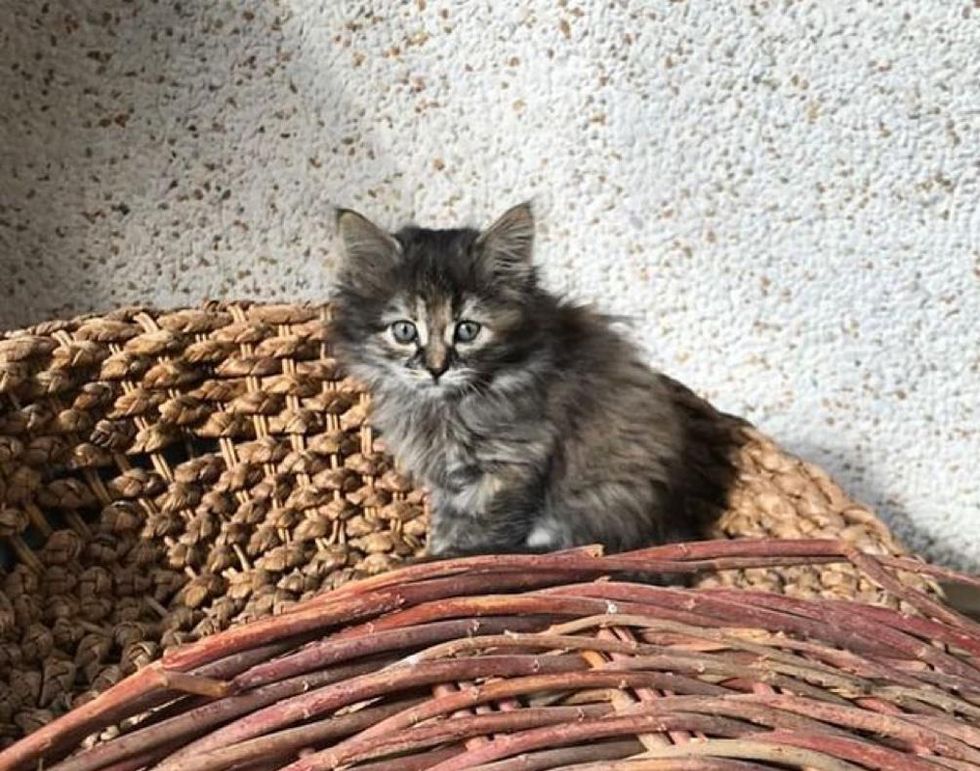 @titakthesiberian
They took the kitten to the vet that evening and got her a clean bill of health. The tabby was a bit shaken from the ordeal and very hungry. She was still unsure about her new surroundings but eventually calmed down after getting a full bowl of food.

The kitten whom they named Titak, slowly came out of her shell as she realized that she was safe. It took about a day until she mustered the courage to stand and walk a bit taller.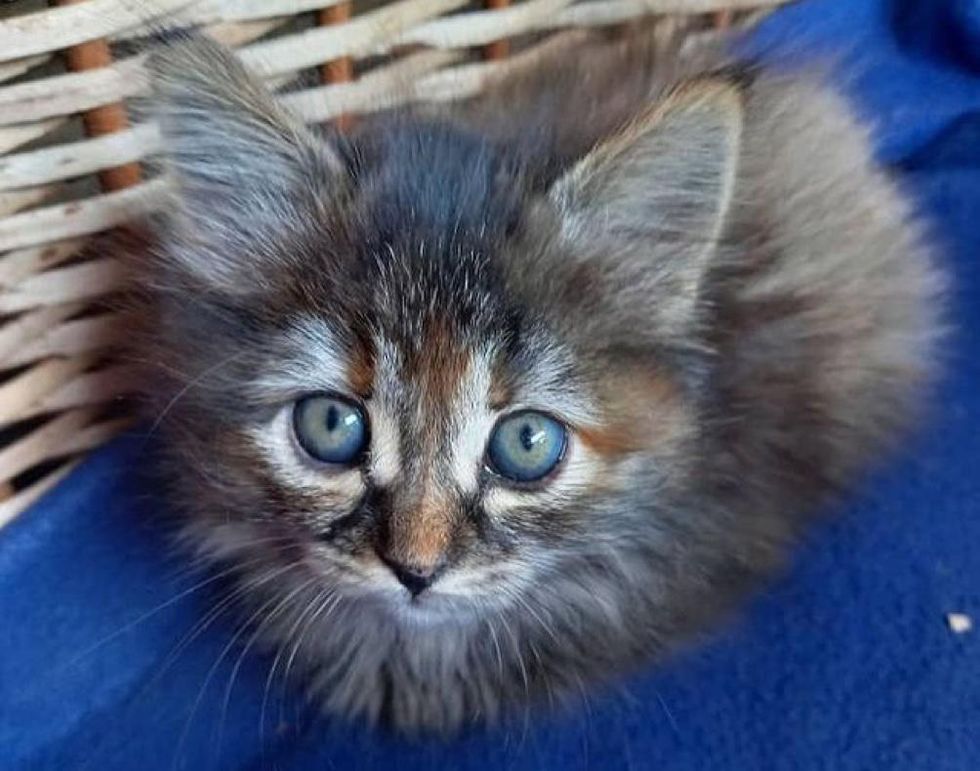 @titakthesiberian
"The next morning when I fed her, she started licking my hand and her tail went straight up," Simin shared with Love Meow.

The kitten went from a shy little stray to a rambunctious dynamo in a couple of days. With her new-found confidence, she quickly claimed her home as her own and started running around, catching anything that moved, and even getting the zoomies.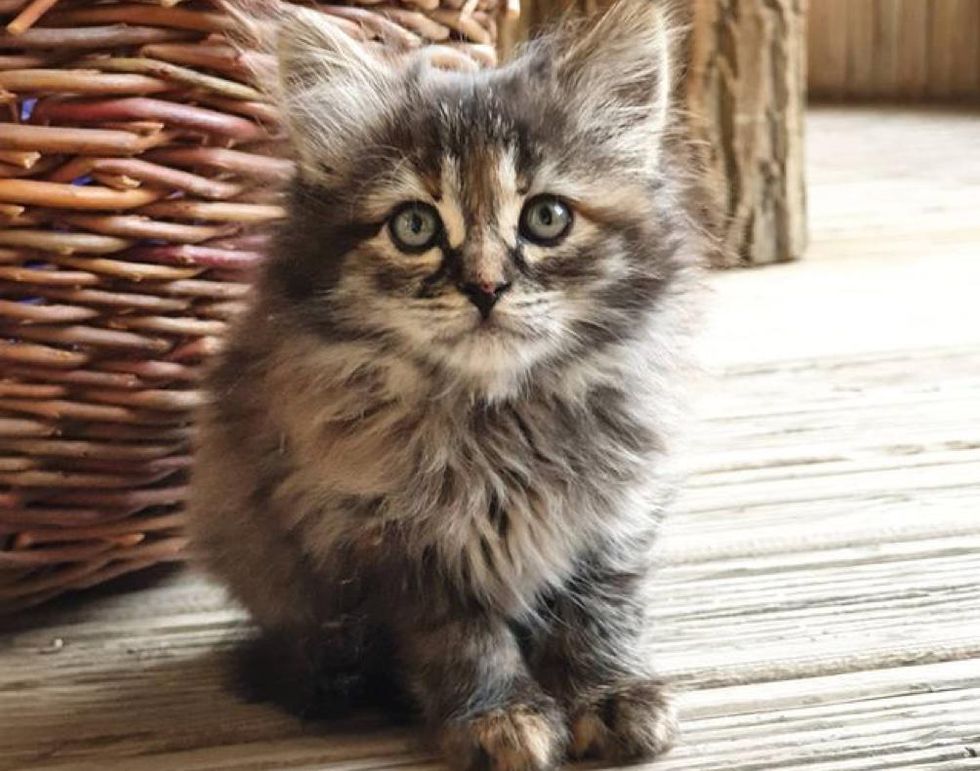 @titakthesiberian
"She became very friendly and confident. When she purred for the first time, I was quite surprised."

Titak became a ball of energy and a fiery personality. She was constantly on the go, playing, pouncing, scampering around, as if she tried to leave her paw-prints on every nook and cranny in the house.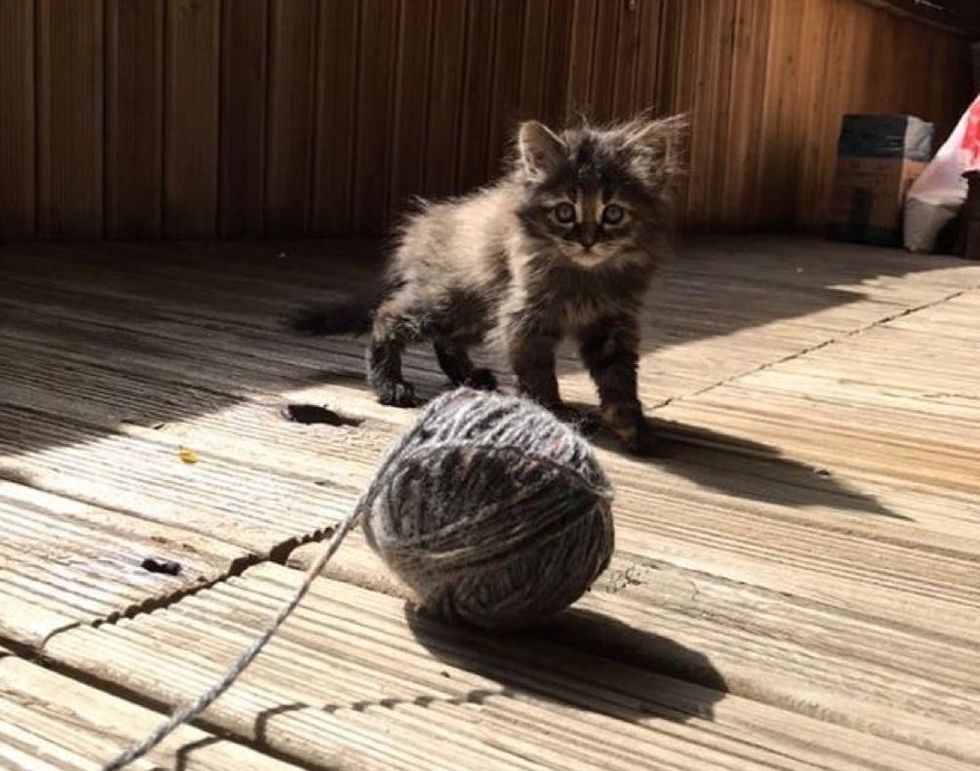 @titakthesiberian
The kitten wouldn't stop roughhousing until she was completely worn out, and would recharge on the spot wherever she found fit. She would get interrupted by a nap and suddenly fall asleep amidst playing.
Titak grew to enjoy being the center of attention. Simin and her husband took turns to shower her with love and snuggles.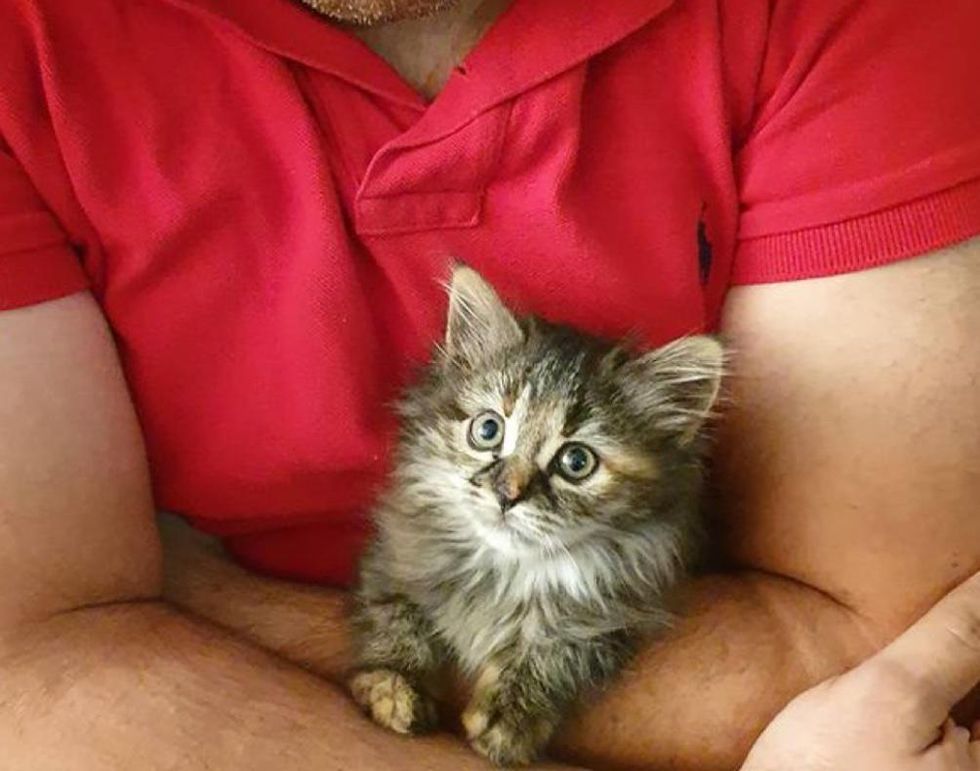 @titakthesiberian
The kitten has blossomed into a confident tabby. She follows her humans everywhere around the house and even tries to "help" and be their designated supervisor.
"When I type, she will try to help me. When I wash dishes, cook or clean the house, she is always beside me, meticulously observing me," Simin said.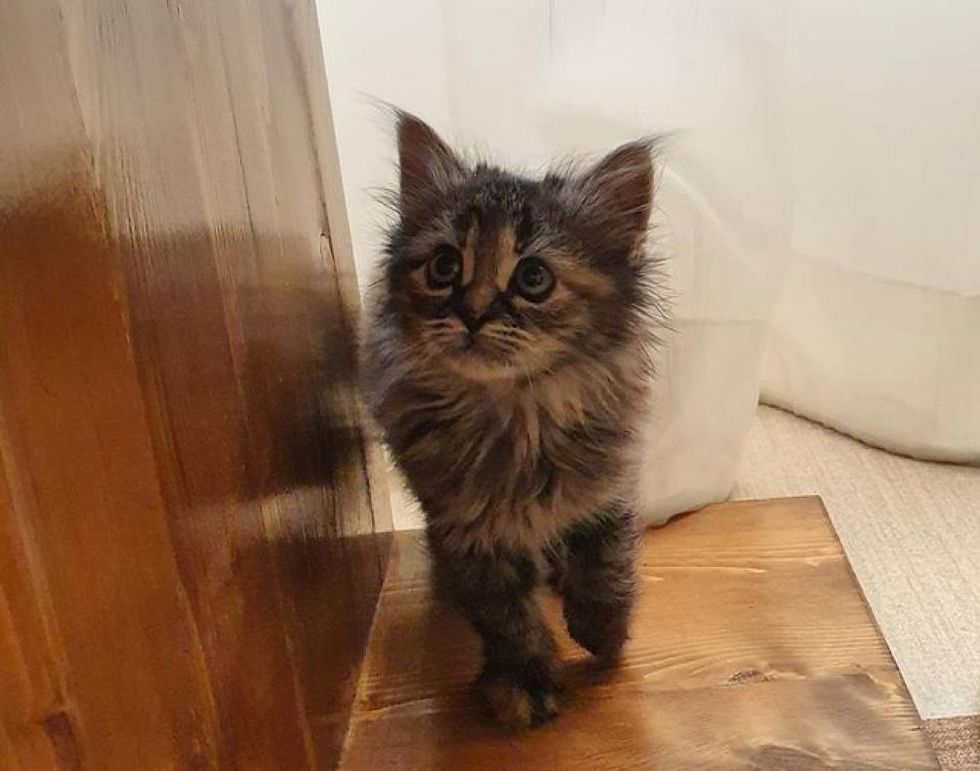 @titakthesiberian
The kitten is never far from her people, trailing behind them like their little shadow. She is curious about what they are doing, and never wants to miss out on any action.
"Her favorite activity is follow the squeegee when we clean the floor with it. She also likes to watch birds through the window and chatter about."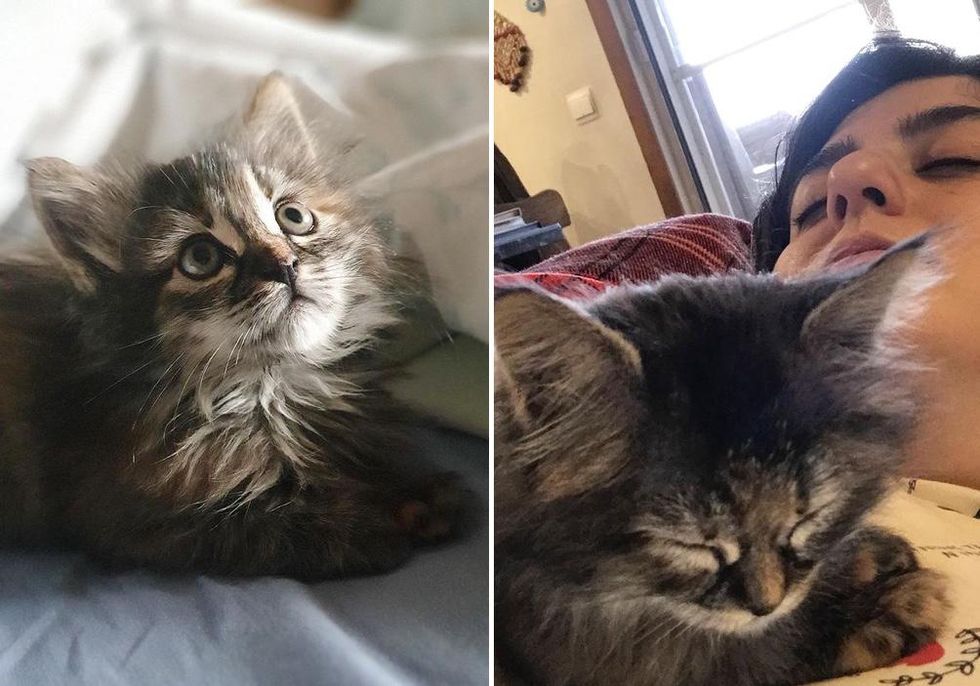 @titakthesiberian
It's been a few months since Titak found her forever family. The shy little kitten has transformed into a fearless young cat.
She never fails to put a big smile on her humans' faces with her adorable quirks and cattitude.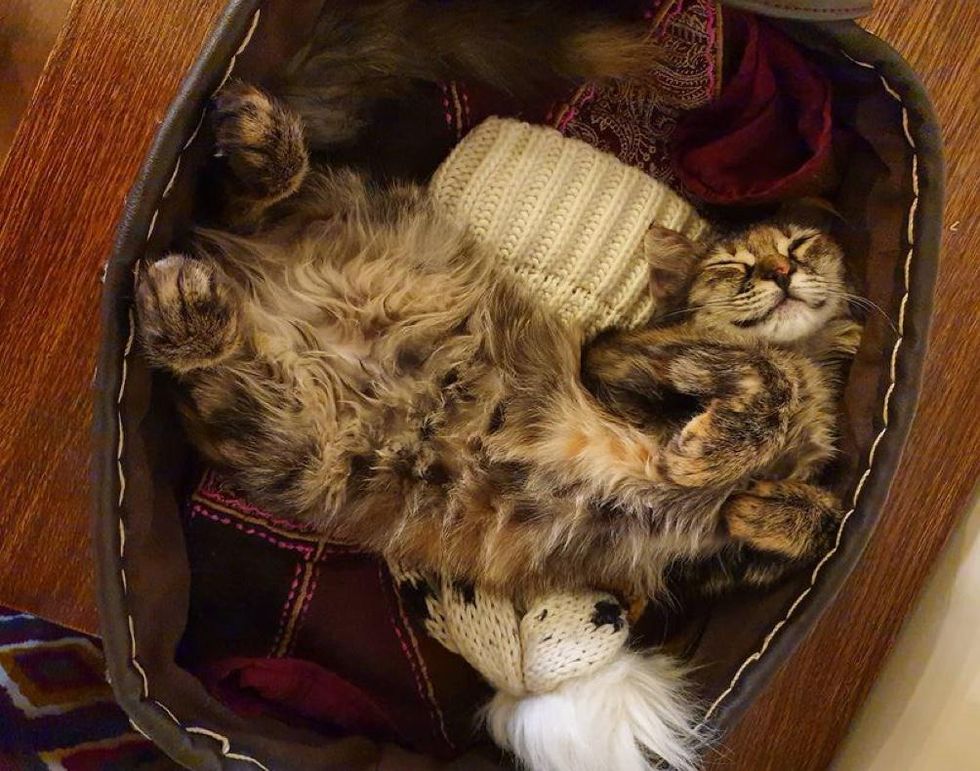 @titakthesiberian
Titak has come a long way since the day she was found as an orphan.

She has brought so much joy to her family that they never anticipated. The long-haired beauty doesn't have a dull moment and fills the home with constant laughter.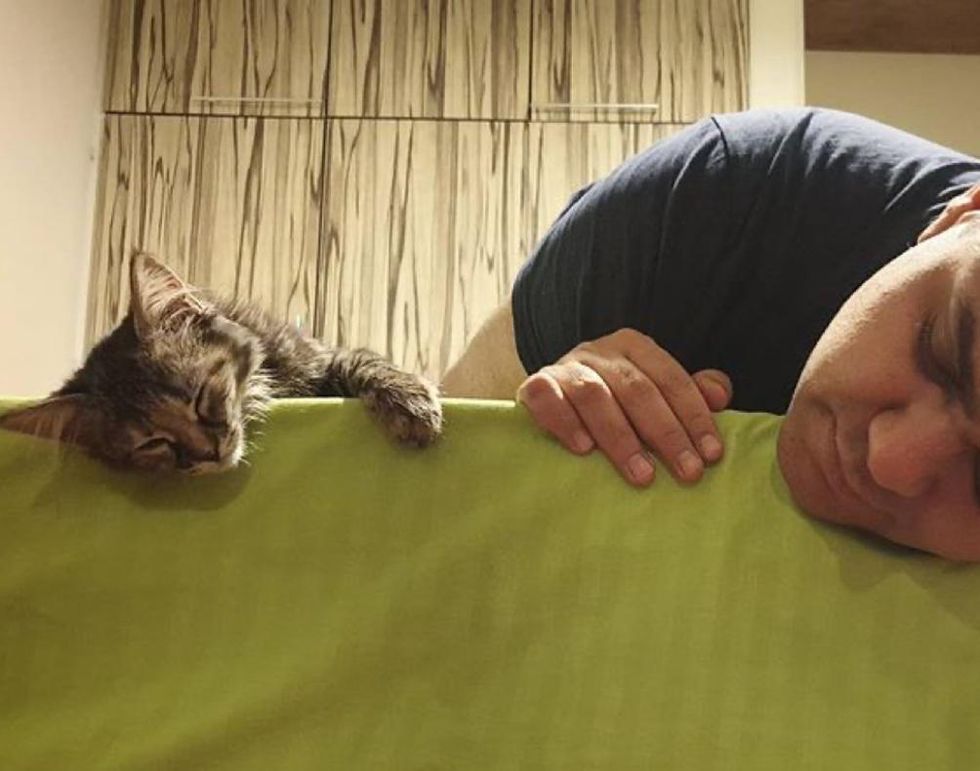 @titakthesiberian
The sweet tabby has grown by leaps and bounds in size and fluff.
She will never have to spend another day on the streets and is loving her VIP life as a spoiled indoor cat.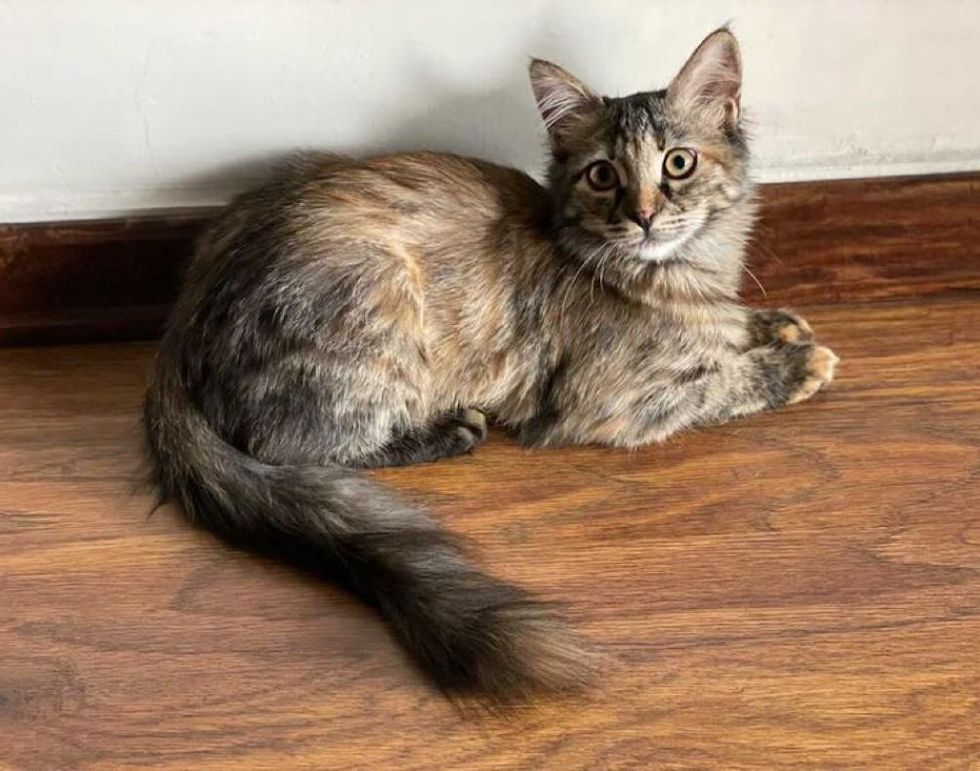 @titakthesiberian
This gorgeous girl is ruling the roost in her home and living life like a queen.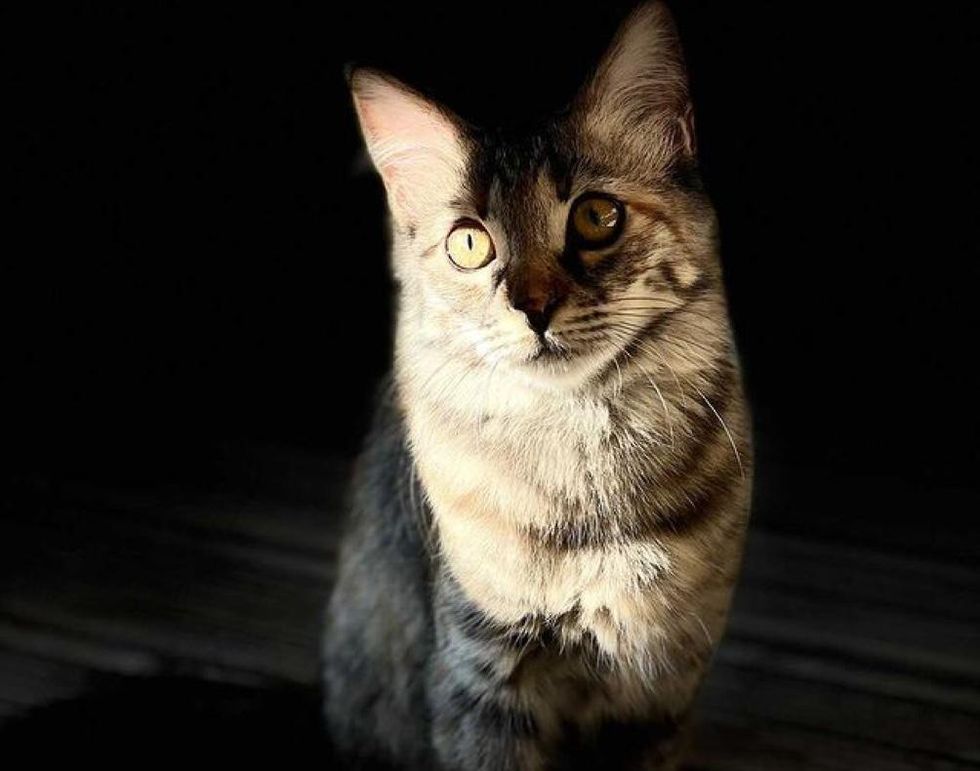 @titakthesiberian
Share this story with your friends. Follow Titak (@titakthesiberian) and her adventures on Instagram.

Related story: Cat Befriends Stray Kitten from Yard and Brings Him into His Home