A tiny kitten was found under a house in a Los Angeles neighborhood. The homeowner got her help in the nick of time.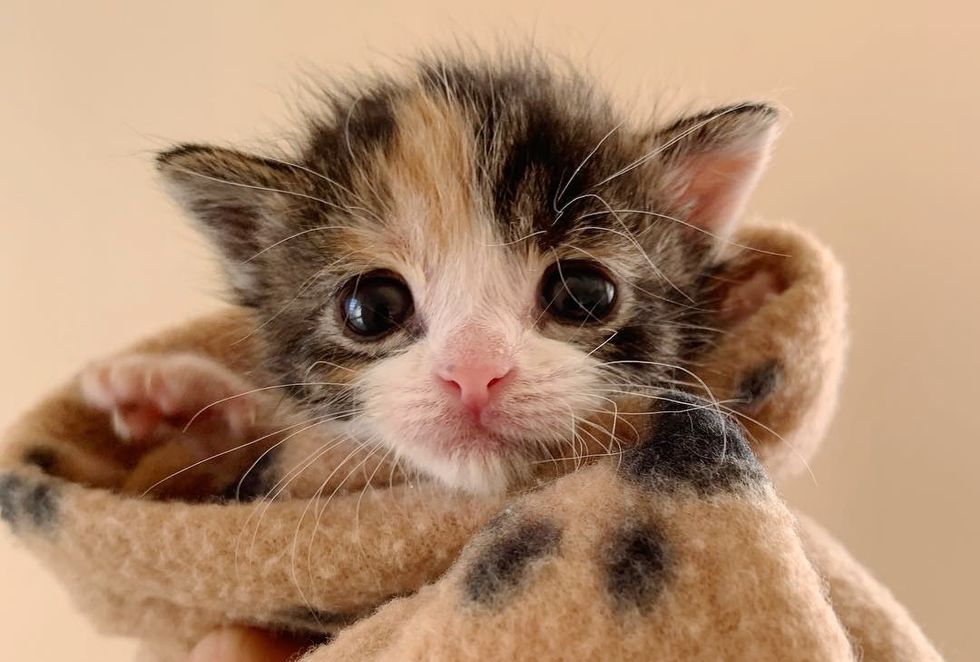 Alley Cat Rescue
Early this April, a resident from Los Angeles discovered a tiny kitten under their house, who still had her umbilical cord attached. She was found all alone without a mother in sight.
The homeowner had seen stray cats roaming around the neighborhood prior to finding the kitten. It was likely that the cat mom had left her behind while moving her kittens. After looking every nook and cranny, they couldn't find other kittens or the mom.
They immediately reached out to Alley Cat Rescue in Los Angeles to get the little one the help she desperately needed. At 2-3 days old, the calico weighed only 76 grams.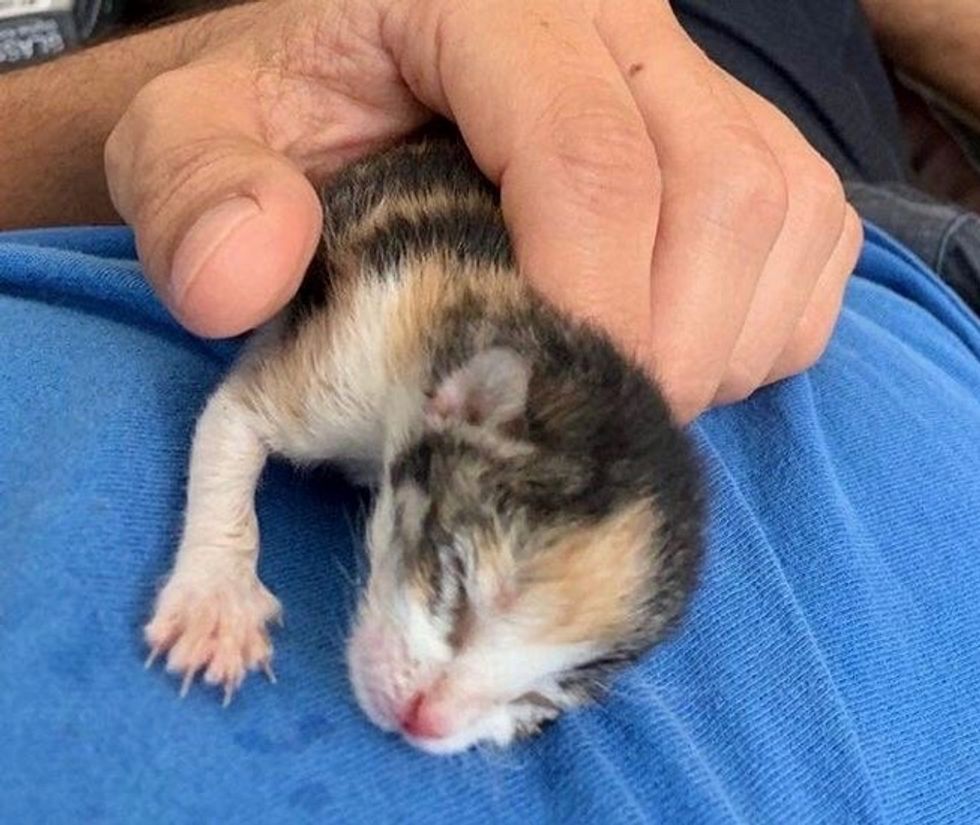 Alley Cat Rescue
She was very hungry but struggled a bit at first with the bottle. Once she got a hang of it, she began suckling down the formula like a champ.

"We added probiotics into her Kitten Milk Replacer. She slept much better. Tiny kittens need around-the-clock care and weighing to ensure they are doing well," Desiree of Alley Cat Rescue shared with Love Meow.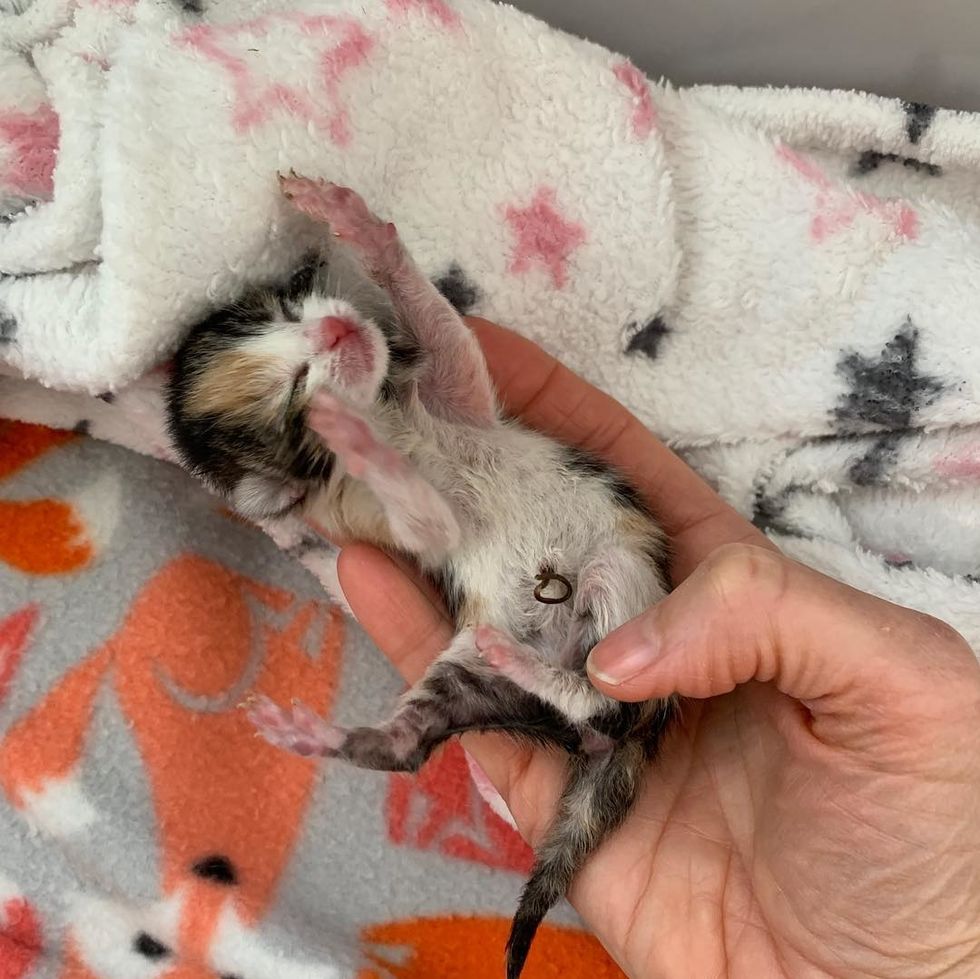 Alley Cat Rescue
They named her Pudding, and she was smaller than a tiny toothbrush. "She loves her food and gobbles it all down. She doubled her weight in a couple of days."
The homeowner is working with Alley Cat Rescue in an effort to find the cat mom and get her spayed.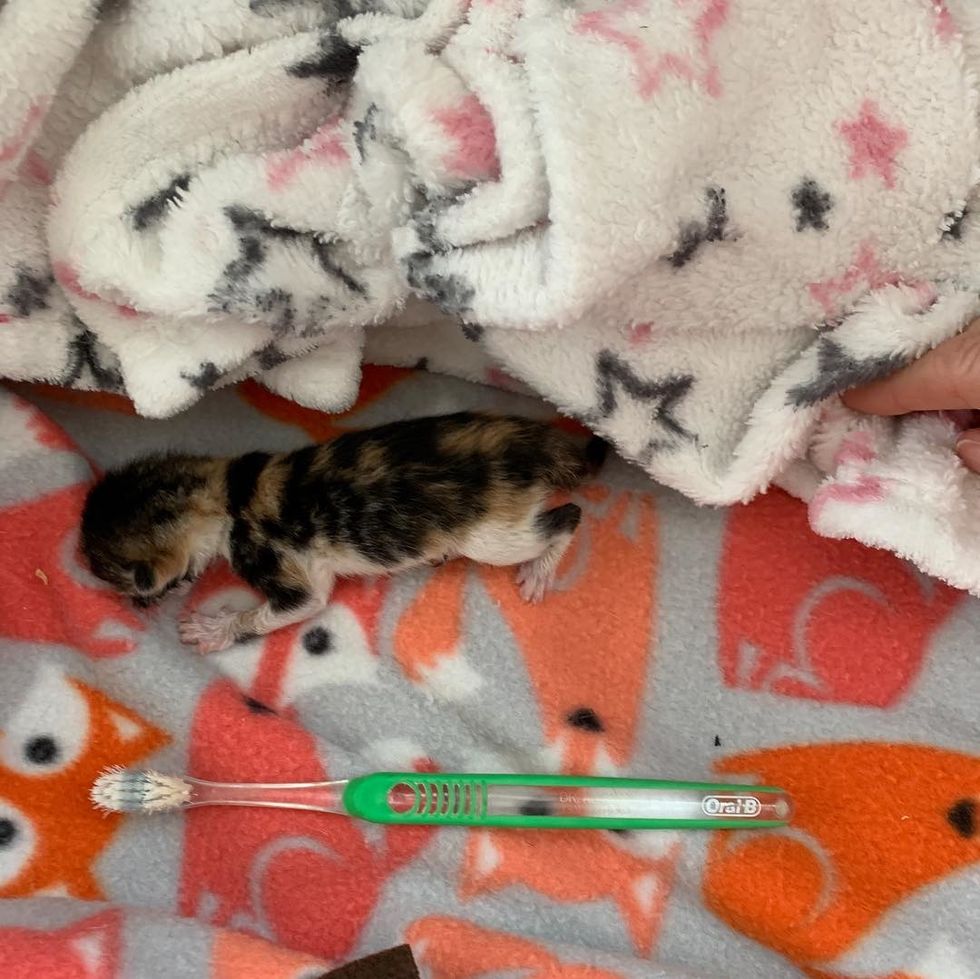 Alley Cat Rescue
The little singleton hit one milestone after another. At one week old, she discovered her first purr and started kneading in the air with her tiny paws.
With 100 grams of weight gain, she was much stronger and started demanding more food.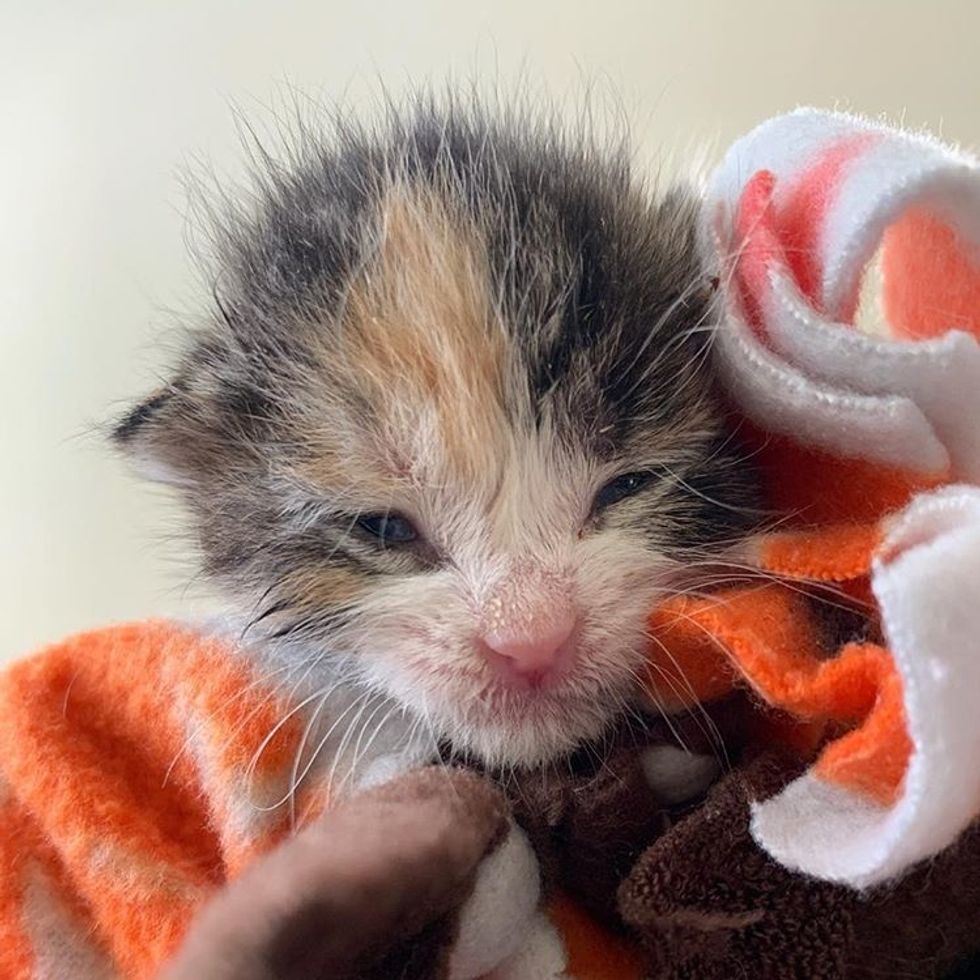 Alley Cat Rescue
"Pudding is growing and has a powerful set of lungs. Her weight steadily goes up every day. She loves belly rubs, but most of all she loves her food."

Watch Pudding's rescue journey in this video:
Orphaned kitten found under a house now thriving in foster careyoutu.be
At 3.5 weeks old, little Puddling has grown by leaps and bounds. Her eyes are wide open and she's getting more rambunctious and adventurous as her leg muscles become more robust and her senses more developed.

The little kitten, who had everything against her right after birth, has come such a long way.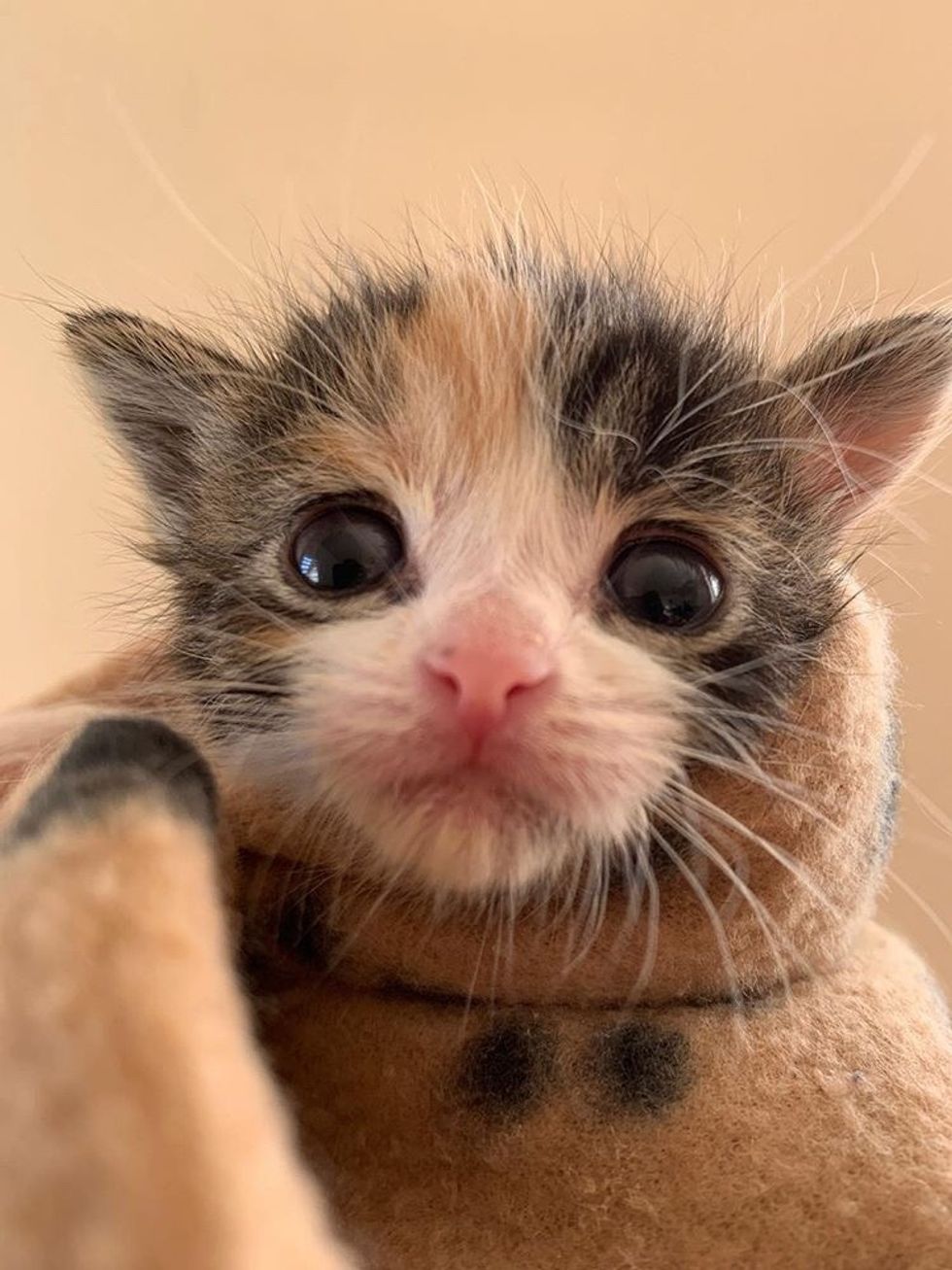 Alley Cat Rescue
"There are several street cats in the area (where the kitten was found). They are now in a TNR (trap-neuter-return) program. Hopefully, no more kittens being born under the house," Desiree told Love Meow.
Puddling is a big girl now with bright eyes, plenty of sass and cattitude.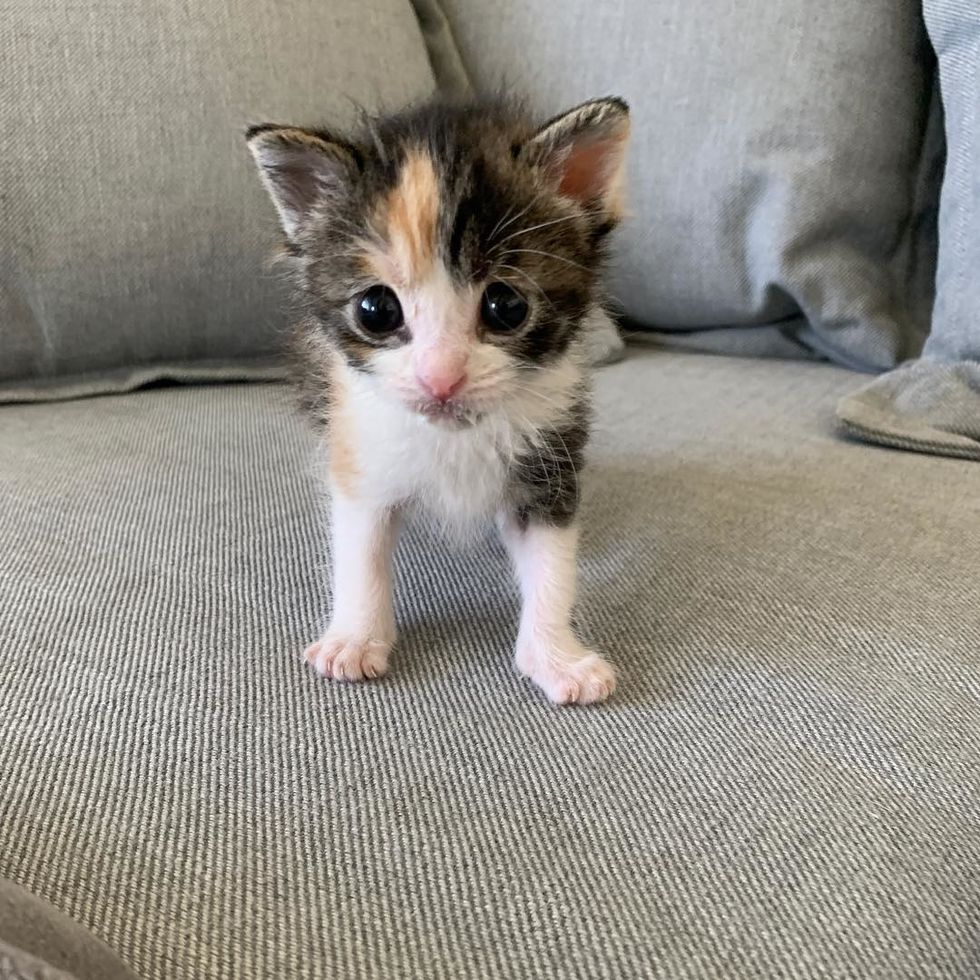 Alley Cat Rescue
Just a few weeks ago, Pudding was the size of her tiny bottle.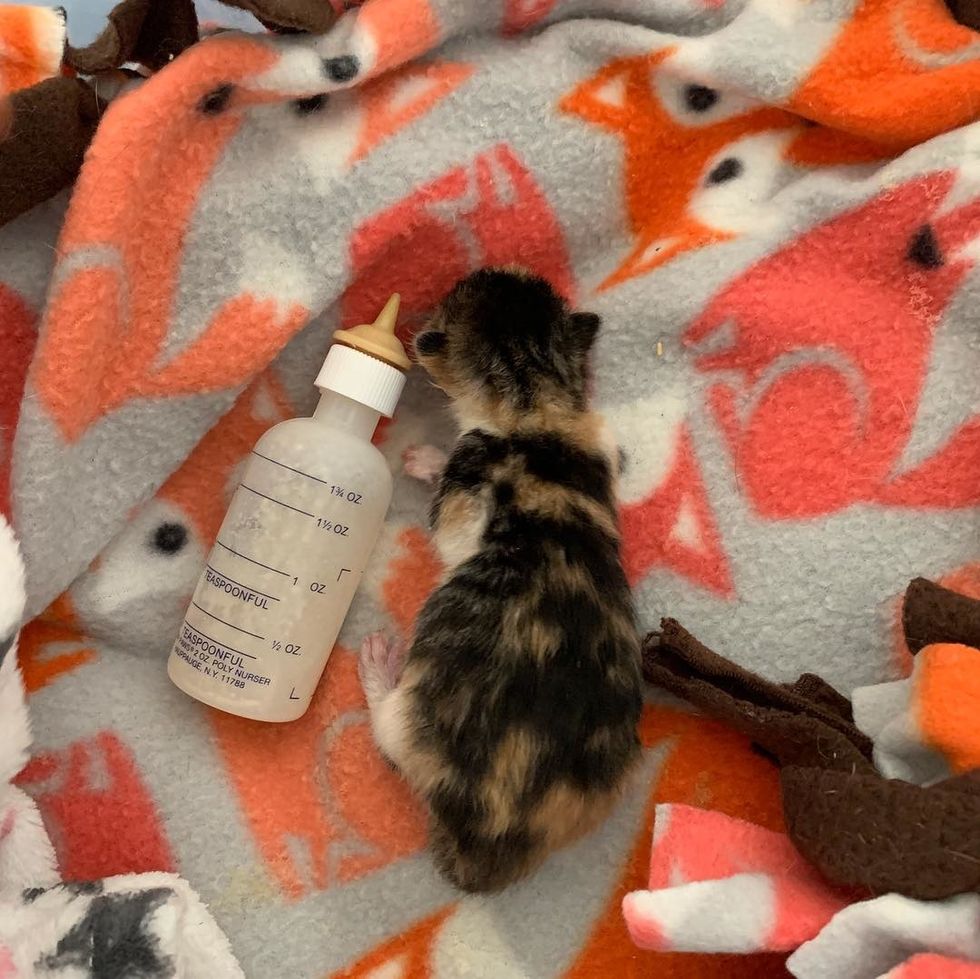 Alley Cat Rescue
She's blossomed into a love-bug and demands cuddle time with her foster mom after every feeding.

Look at her now with her bigger bottle.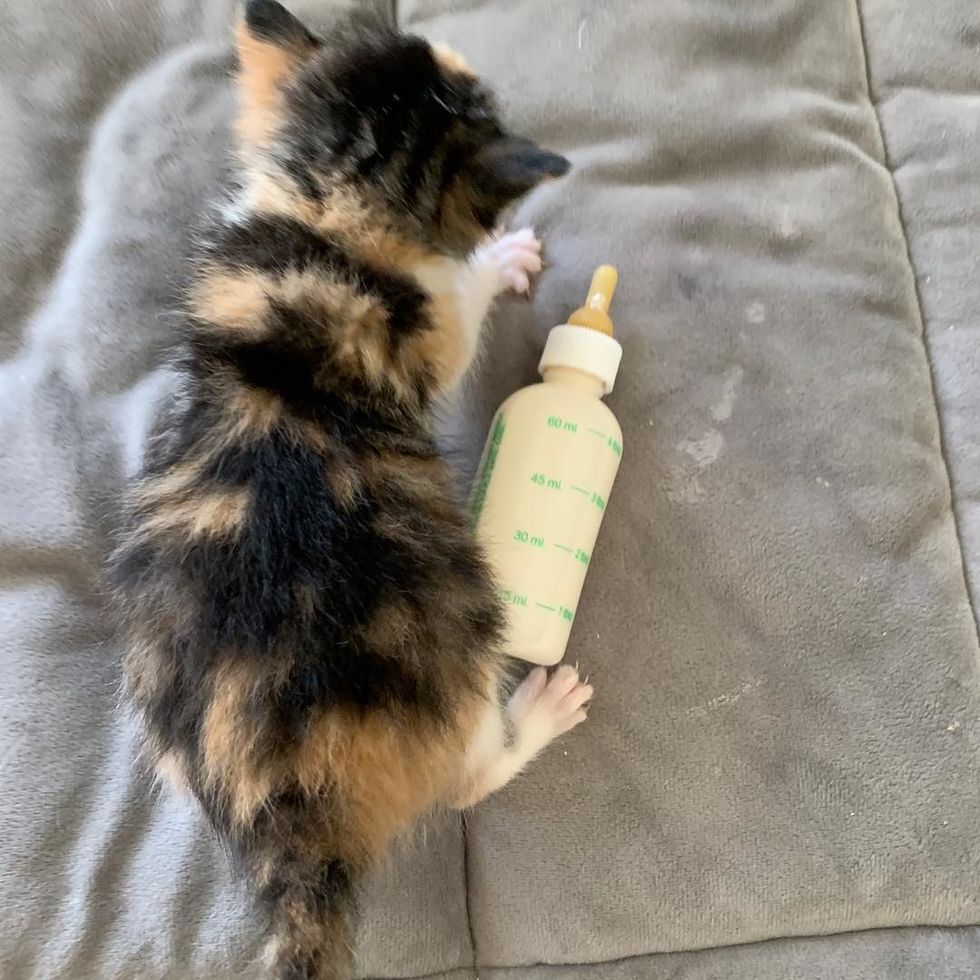 Alley Cat Rescue
Share this story with your friends. Follow updates on Puddling and Alley Cat Rescue on Facebook and Instagram.
Related story: Stray Kitten Sneaks in Family's Yard for Food and Has Her Life Turned Around