A woman from Arizona found a tiny kitten all alone, abandoned. The little one was hungry and underweight.
Despite trying to feed her, the kitten didn't know how to eat.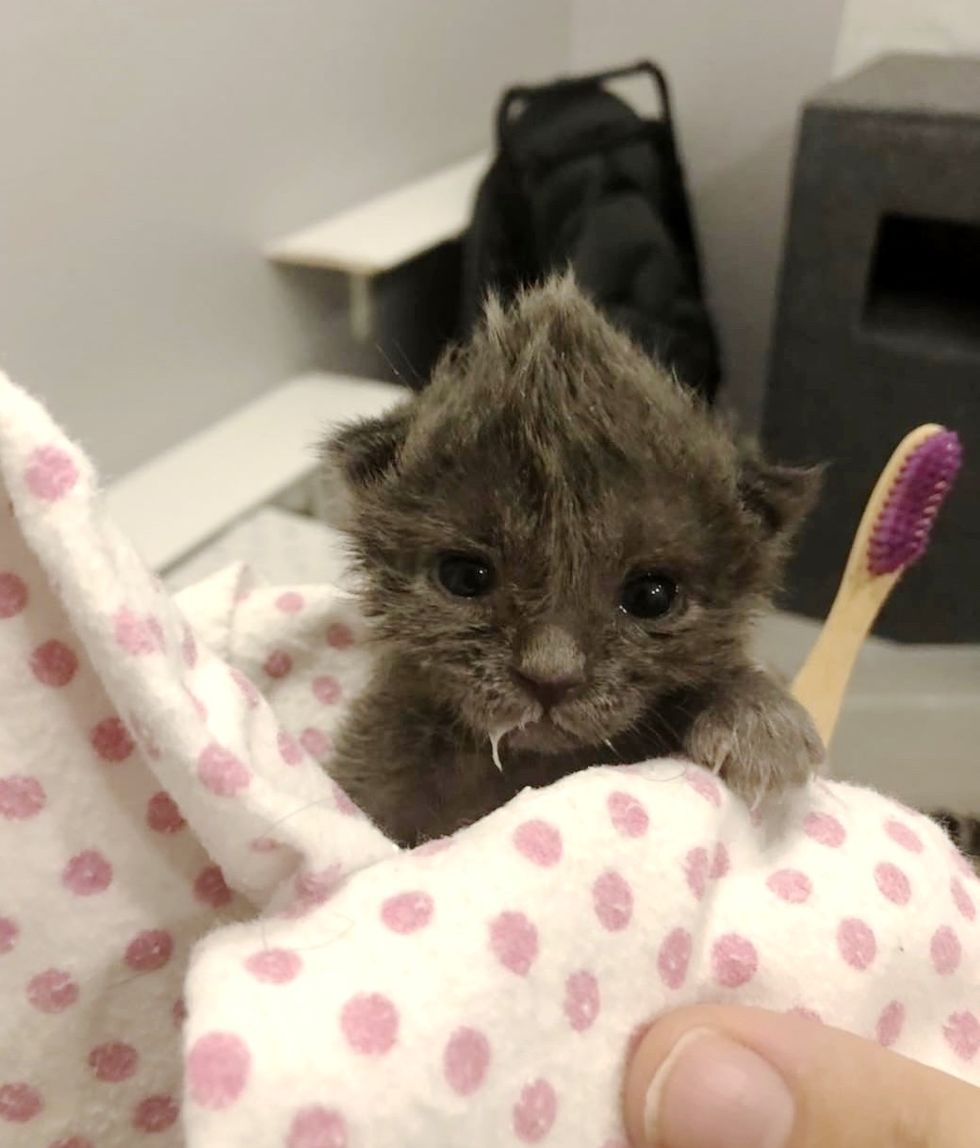 Bottle Baby Fosters
The woman tried to care for the kitten but couldn't get her to eat from a bottle. Despite how hungry she was, the kitty refused to eat.
After a couple of days without success, she reached out to Melinda Blain of Bottle Baby Fosters in Phoenix, Arizona and asked if she could help the kitten.

Melinda immediately took her in and started tube-feeding her. In just one day, the kitten whom they named Wolfie, gained about 20 grams. For the first time in her life, her belly was full.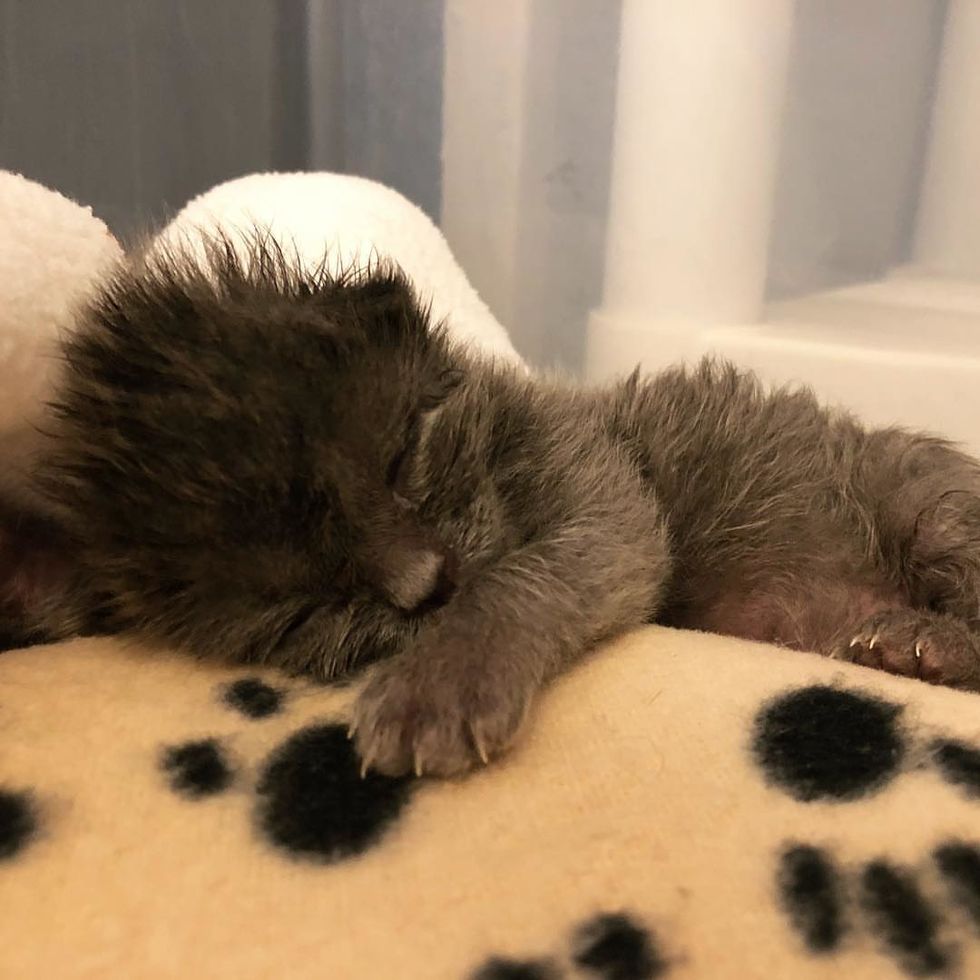 Bottle Baby Fosters
Melinda's rescue partner, Shelbi Uyehara, picked up the kitten the next day and continued caring for her. "The kitten has such a strong aversion to drinking from a nipple and the finder realized she needed more help," Shelbi told Love Meow. "She really wanted the kitten to survive."
Kittens orphaned at a young age are vulnerable. They need antibodies that help build up their immunity, which they naturally get from their mother's milk during the first couple of days after birth.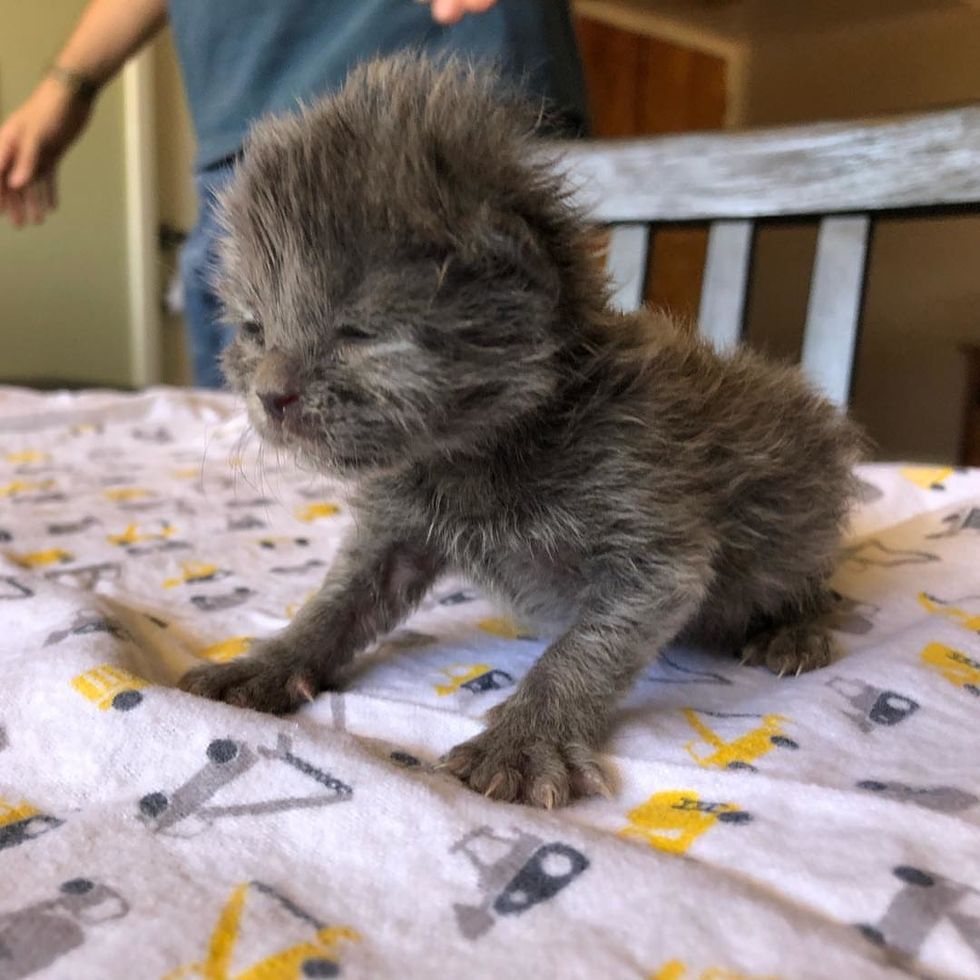 Bottle Baby Fosters
"Wolfie was on antibiotics because she had a cold. That was a little worrisome because it can easily turn to pneumonia especially since we weren't sure if she had aspirated (from feeding) before we got her," Shelbi added. "She was getting humidifier treatment because there were cackles in her lungs at times."

Shelbi and her husband, Brandon, worked together to keep the kitten fed and warm and provide supplemental care throughout the day and night.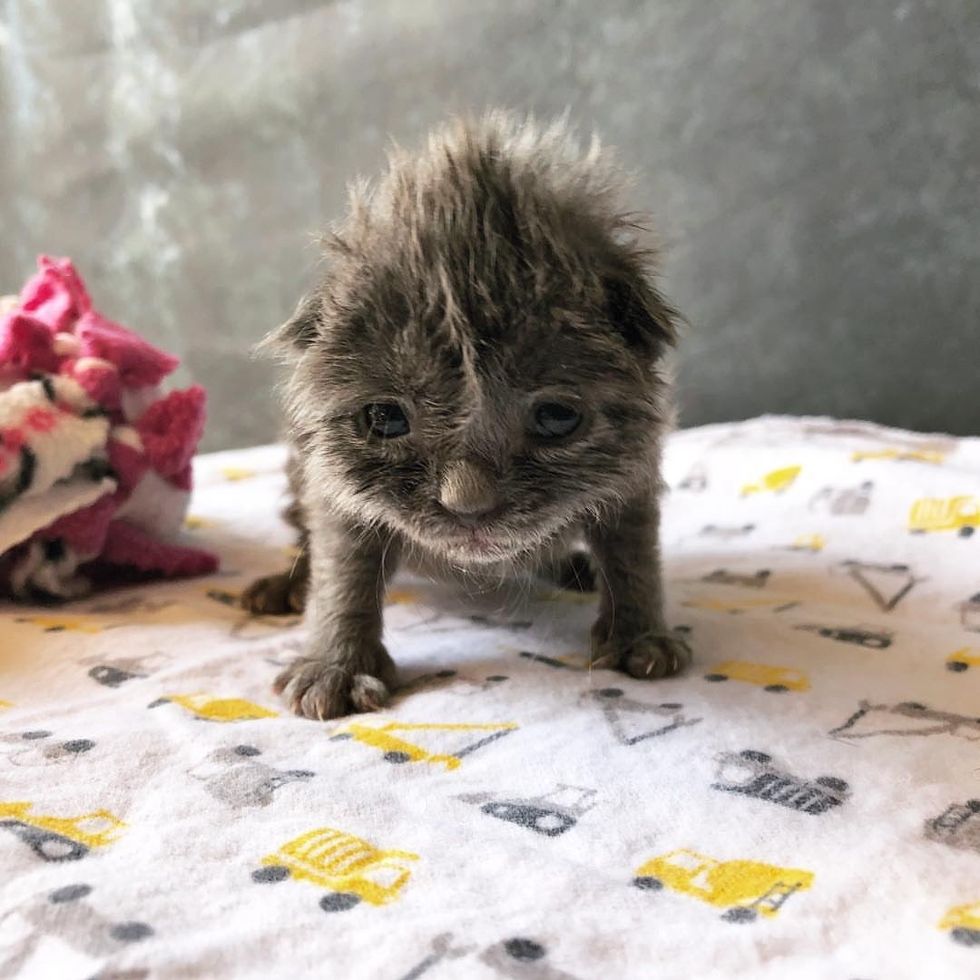 Bottle Baby Fosters
"After four days of being on antibiotics, her lungs seemed clear and her sniffles went away. That's when I knew she was going to thrive," Shelbi said.
Woflie has grown very attached to her foster parents and demands their constant attention. She never stops purring when she has someone by her side.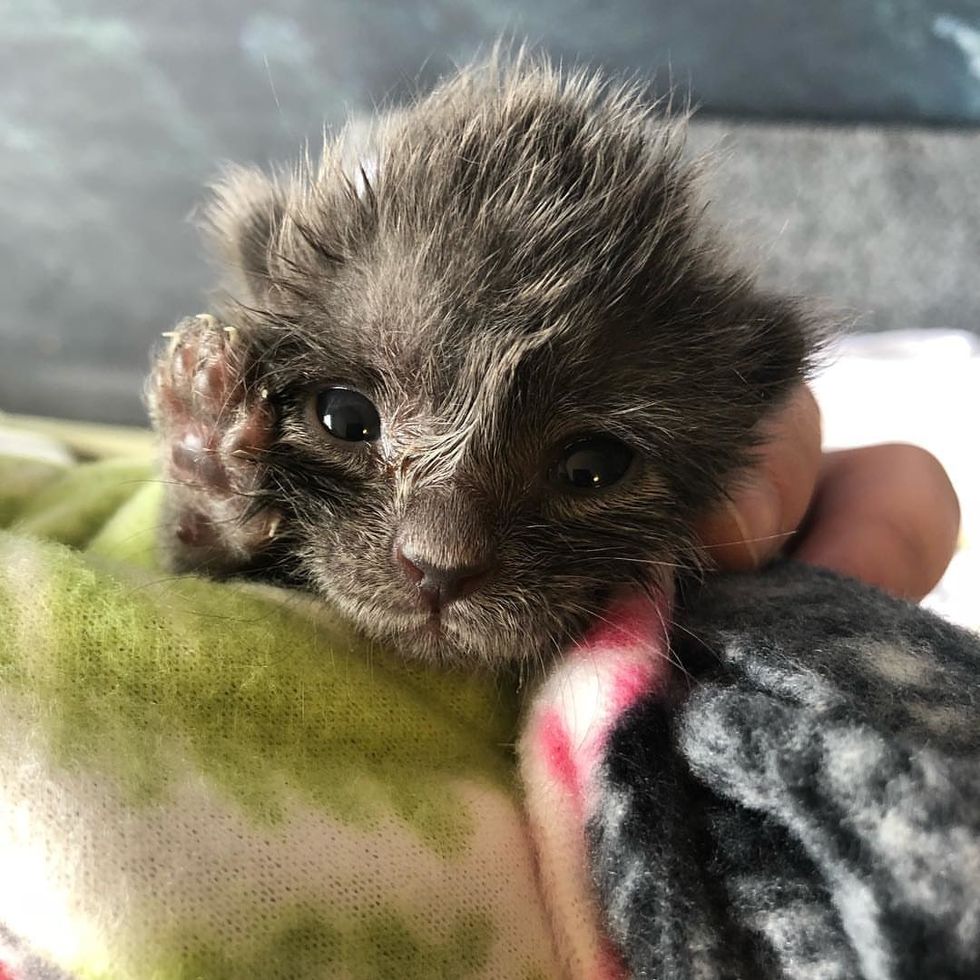 Bottle Baby Fosters
"Since the beginning, she has been the sweetest thing in the world," Shelbi told Love Meow.

"She loves to be on her back, wedges between your arms. She loves her belly rubbed and she'll start to purr like crazy."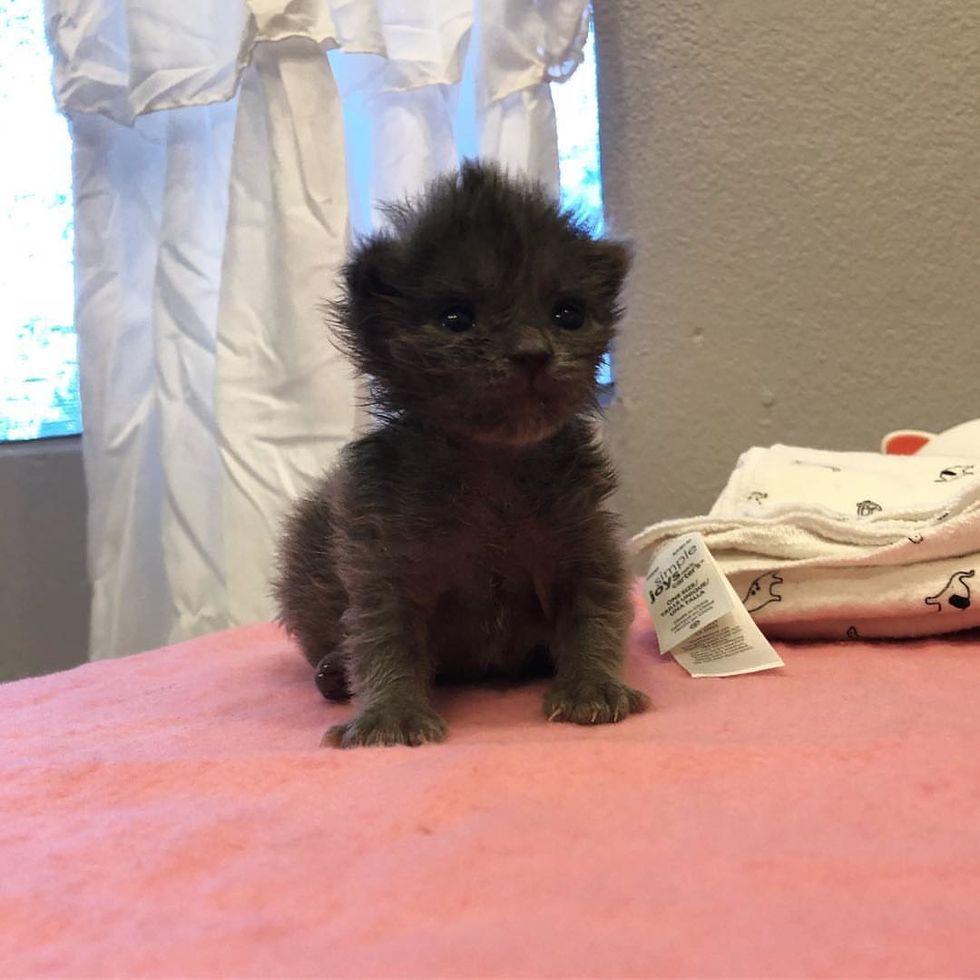 Bottle Baby Fosters
Wolfie enjoys sitting on their lap while they read or watch TV.
She doesn't want to be alone any more and will cry until she gets what she wants.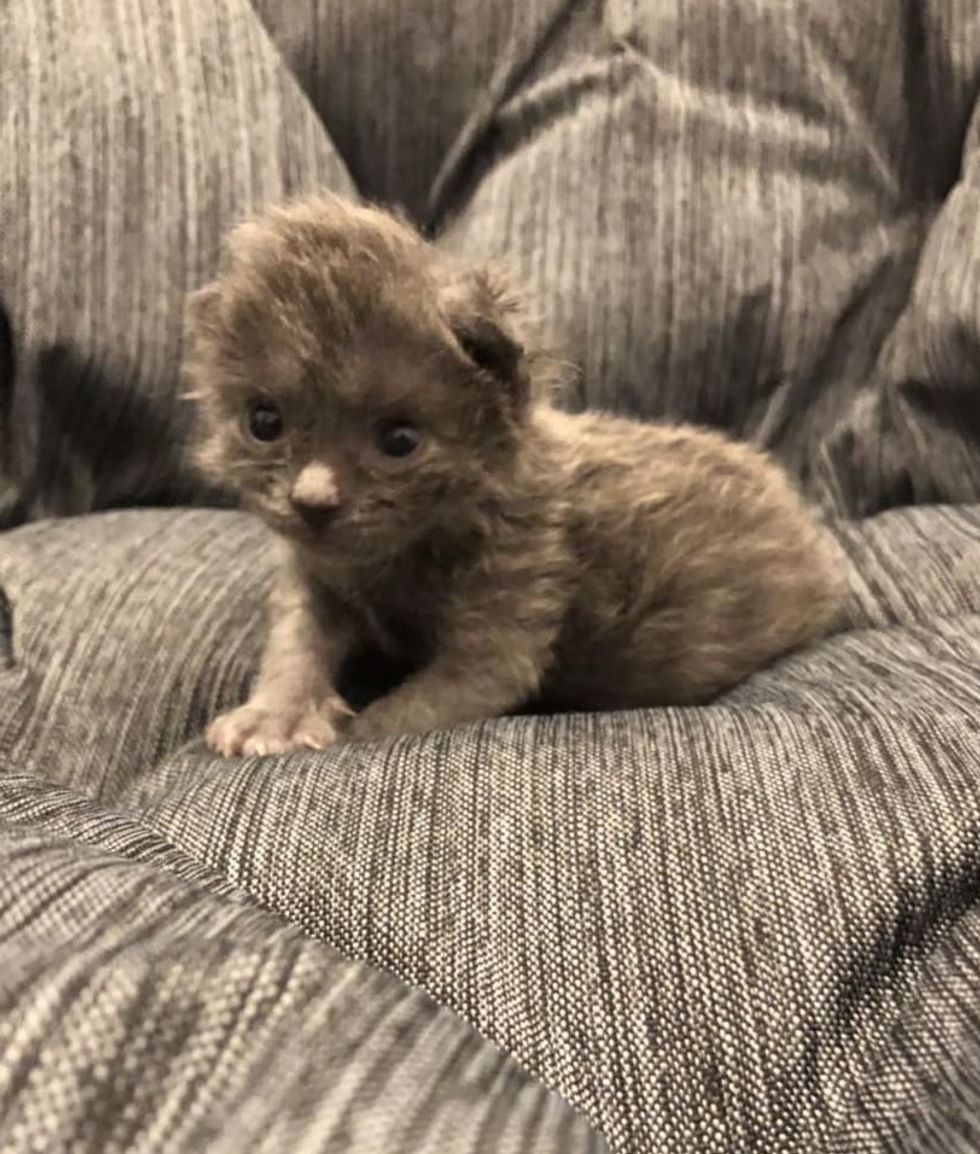 Bottle Baby Fosters
At almost three weeks old, Wolfie has tripled her weight. The little kitten now has a nice round belly and the cutest hairdo.

"She's got permanent bed head!"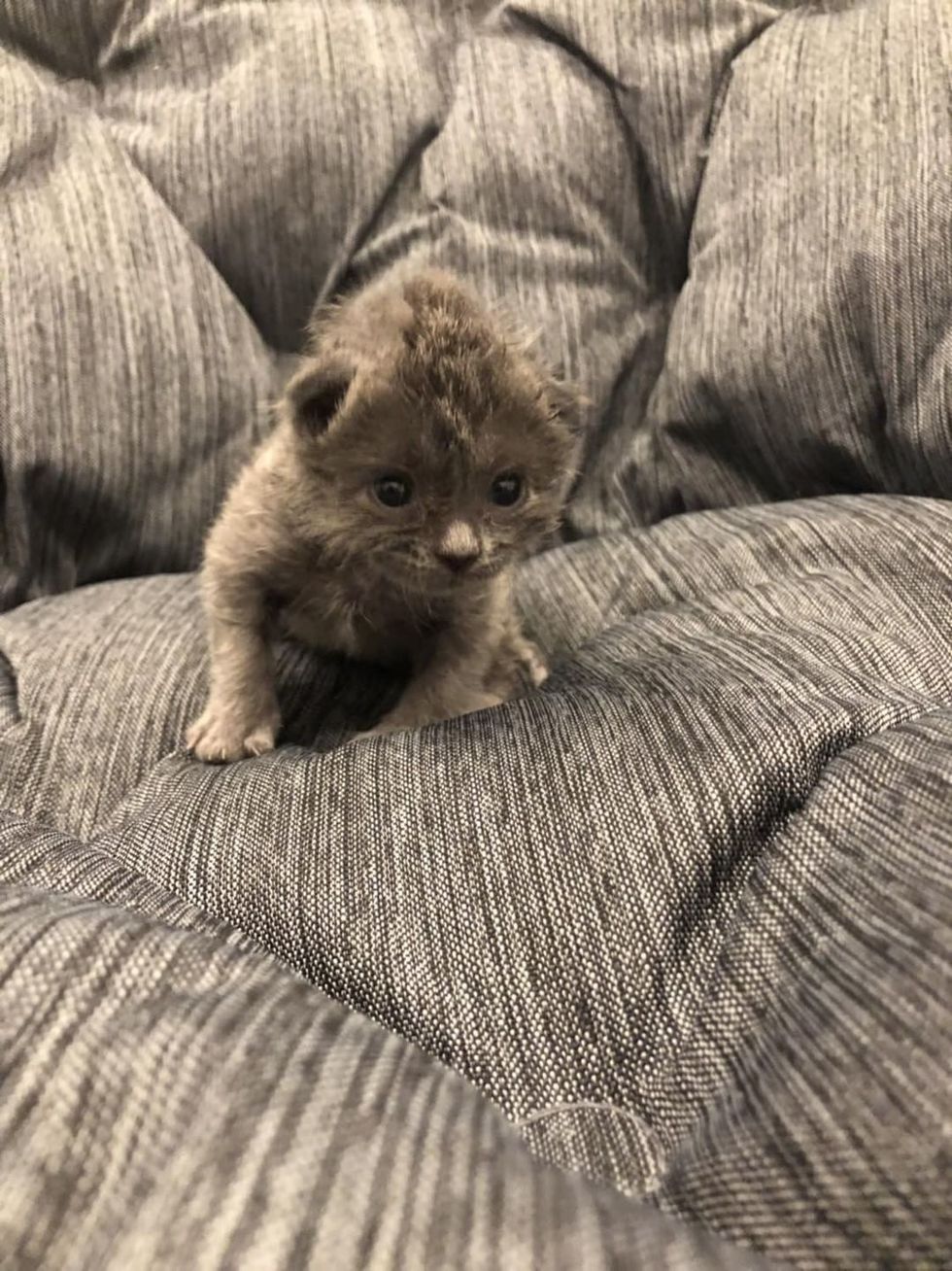 Bottle Baby Fosters
"She loves to be held and roll on her back in your arms after feedings. She is so chunky and happy now and absolutely adorable."

Wolfie is thriving in foster care and can't wait to grow big and strong.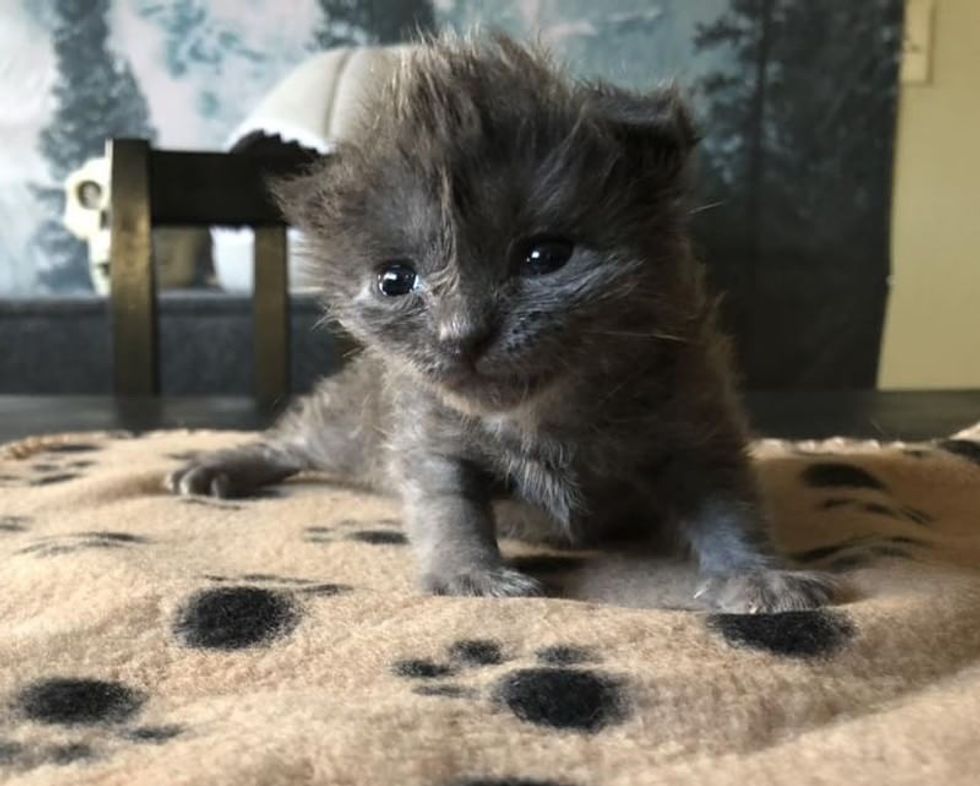 Bottle Baby Fosters
Follow updates on Wolfie on Facebook and Instagram.
Adorable Wolfie!
Share this story with your friends.
Related story: Cat Takes Orphaned Kitten Under His Wing and Raises Her into Gorgeous Cat