A kitten with an injured paw was rescued from life on the street. She was so happy and had a lot to say.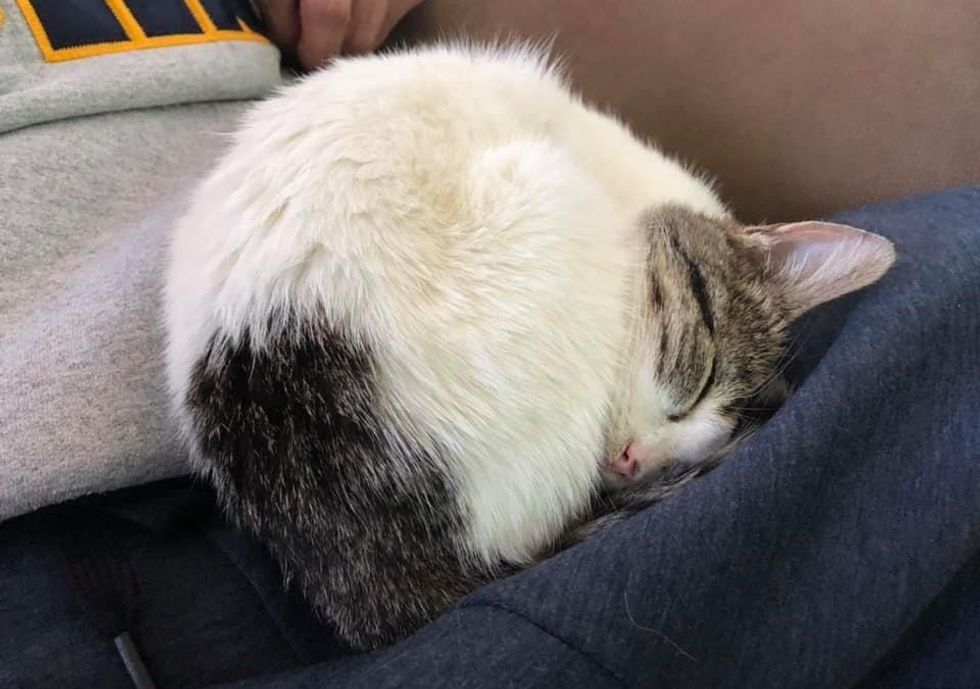 Saving Grace Rescue
A stray kitten was taken into San Jose Animal Care and Control with a limping front leg. She was in need of rescue, so shelter volunteers reached out to Saving Grace Rescue (in San Francisco) for help.

Amber Rose, founder of Saving Grace Rescue, immediately arranged transport to get the kitten into a loving foster home. "Since the moment she arrived in my car, she's been very vocal," Joyce, a volunteer of the rescue, told Love Meow.
They named the kitten Dash.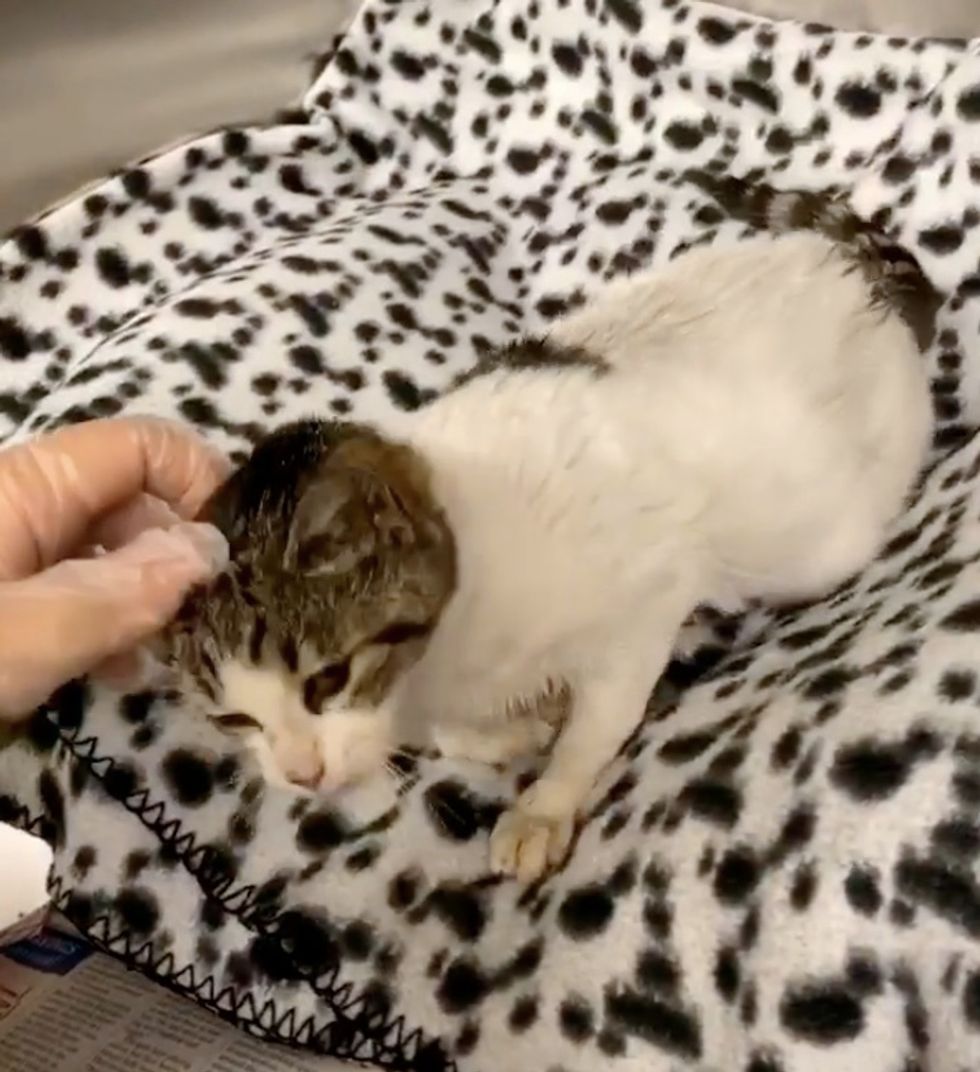 Save A Kitten San Jose
At the vet, Dash, the little love-bug, purred up a storm while she was given an exam. "Her paw was numb which means her wrist suffered an avulsion that damaged her radial and ulnar nerves," Amber told Love Meow.

"Amazingly, function is returning to the leg. It doesn't stop her from getting on counters and stealing all the food. And she tells you all about it."
(Scroll down for video)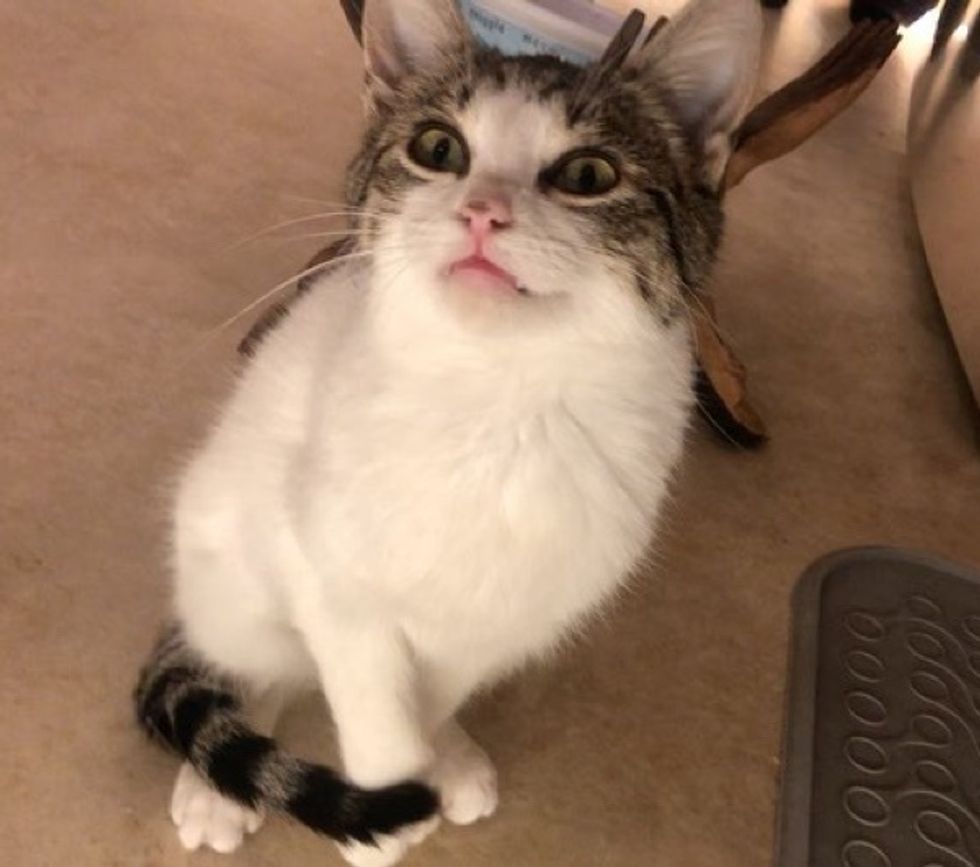 Saving Grace Rescue
The sweet kitten loves a long conversation. She makes sure she is near her humans at all times, is vocal about what she wants and wouldn't take no for an answer.

"She demands cuddles. If we are eating, she wants to sit on one of our laps. She follows whoever is home, talks and demands attention from us," Joyce said.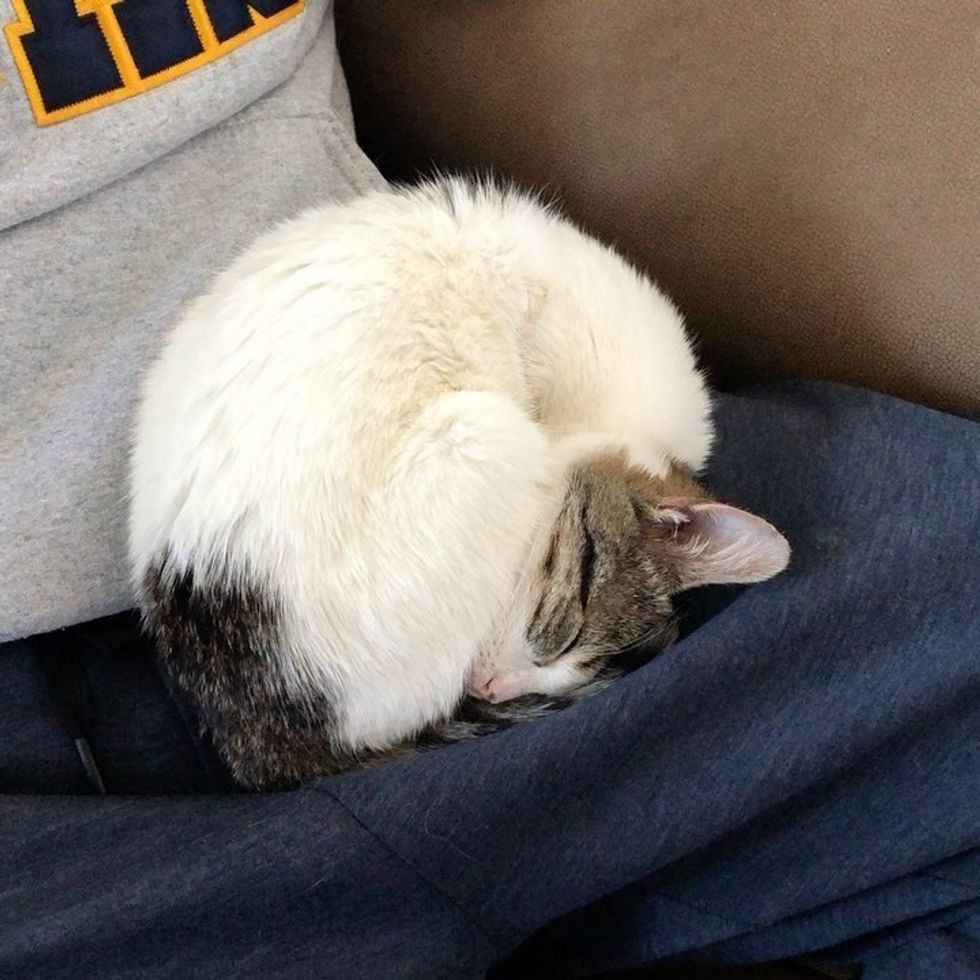 Saving Grace Rescue
Little Dash is half the size of a kitten her age, but she makes up for it in personality and her big voice. Despite having a slightly bent paw, she can walk and run around and climb things like a pro.

Watch Dash and her journey in this video:
Dash adores her foster canine and feline siblings and enjoys tagging along with them around the house.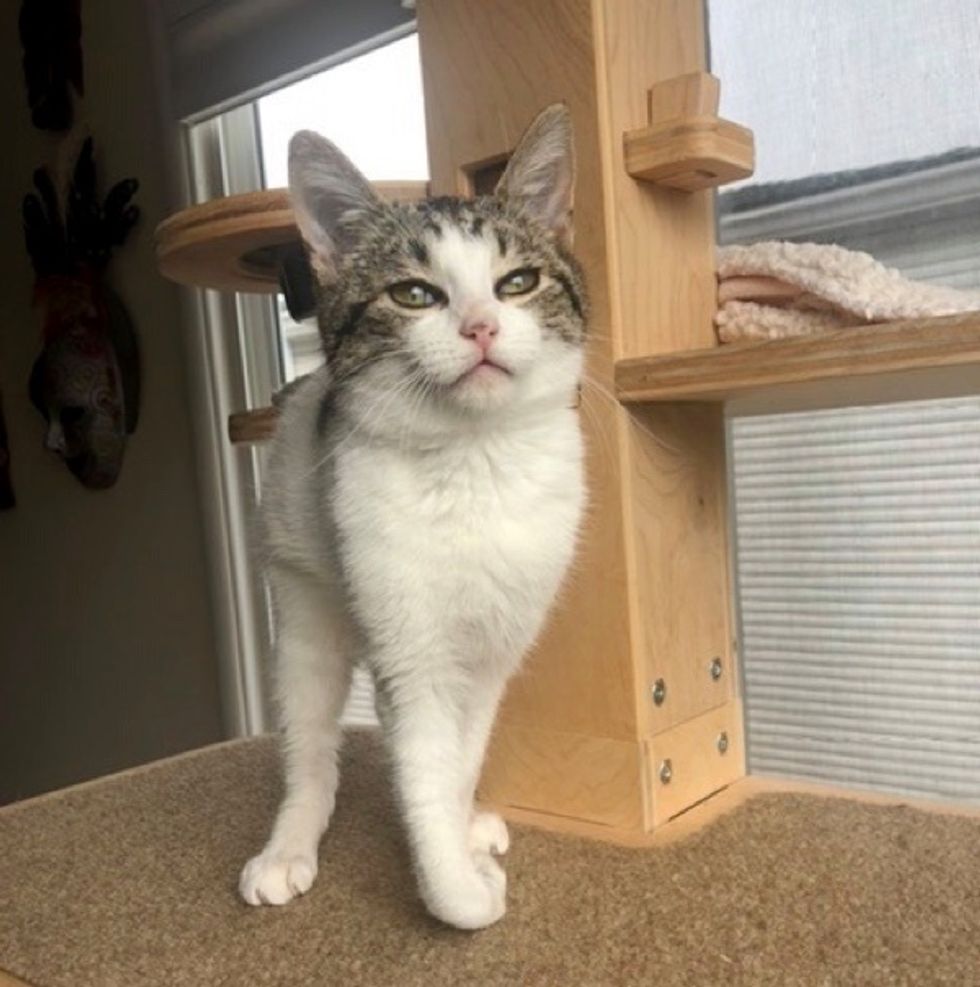 Saving Grace Rescue
"She has no problem chasing her big foster brother, Hector the cat, up and down the stairs," Joyce added.
"Dash loves her foster dad, especially when he is sitting on a chair, and she demands cuddles."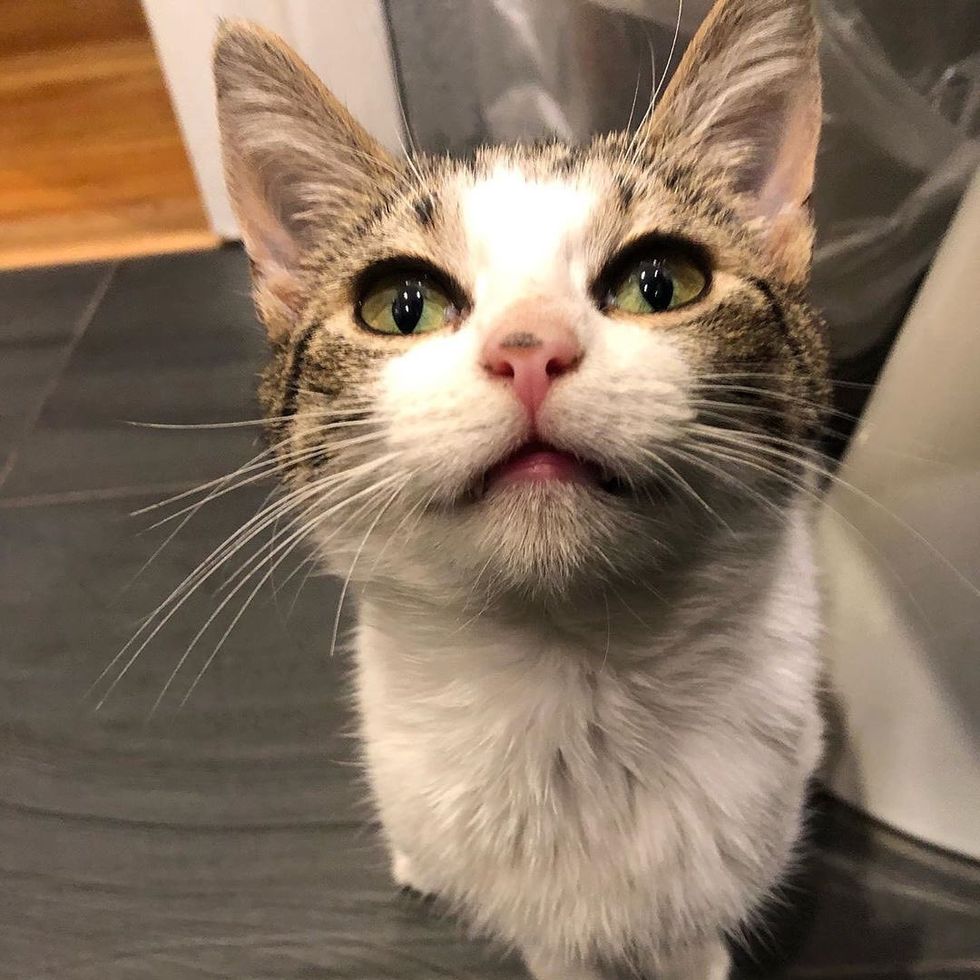 Saving Grace Rescue
After a few weeks in foster care, Dash is ready for her next chapter in life. Her leg has improved significantly, and she still has a lot to say every day.

"She is the loudest ball of fur we've ever had!"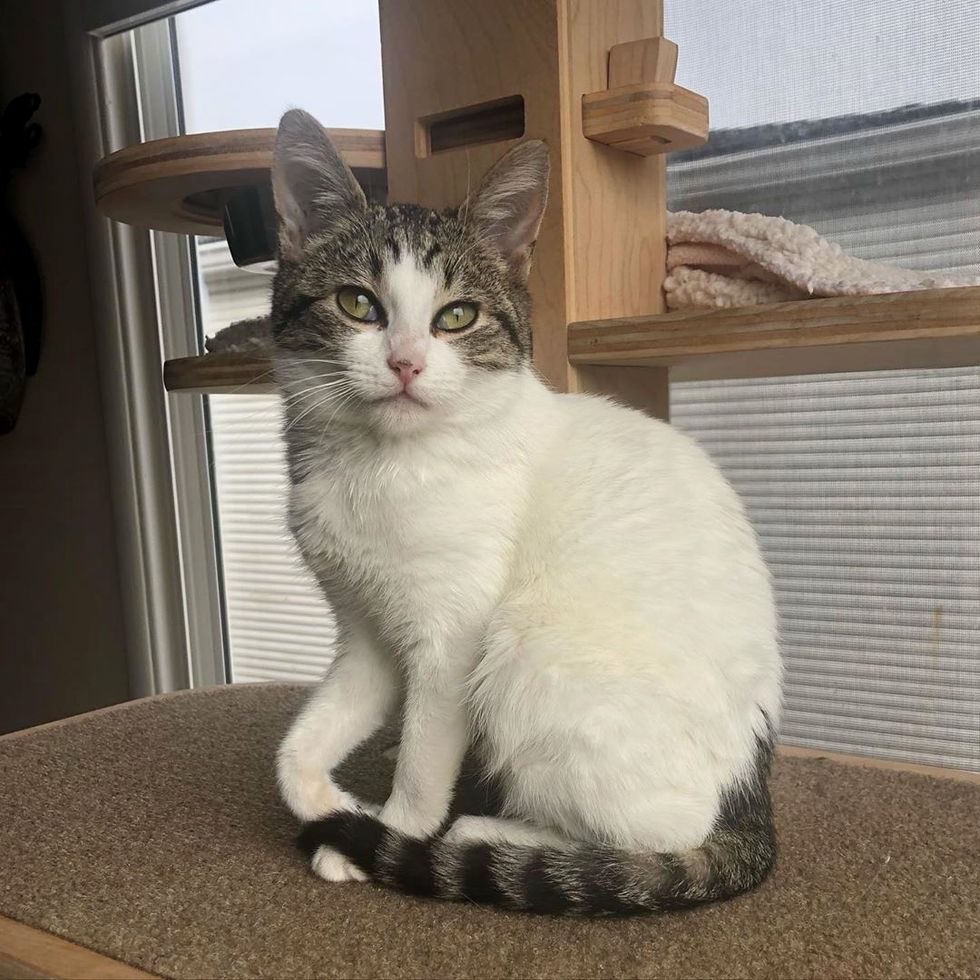 Saving Grace Rescue
Share this story with your friends. Follow updates on Dash on Facebook and Instagram. Follow Saving Grace Rescue on Facebook and Instagram.
Related story: Kitten With Mitten Paws Cuddles Her Brother After They Were Rescued Together