Dana Lorance and her husband were on their way home one day, when they spotted a tiny animal running in front of cars.
It was a kitten scampering around on a busy road. The couple immediately pulled over to look for the kitten.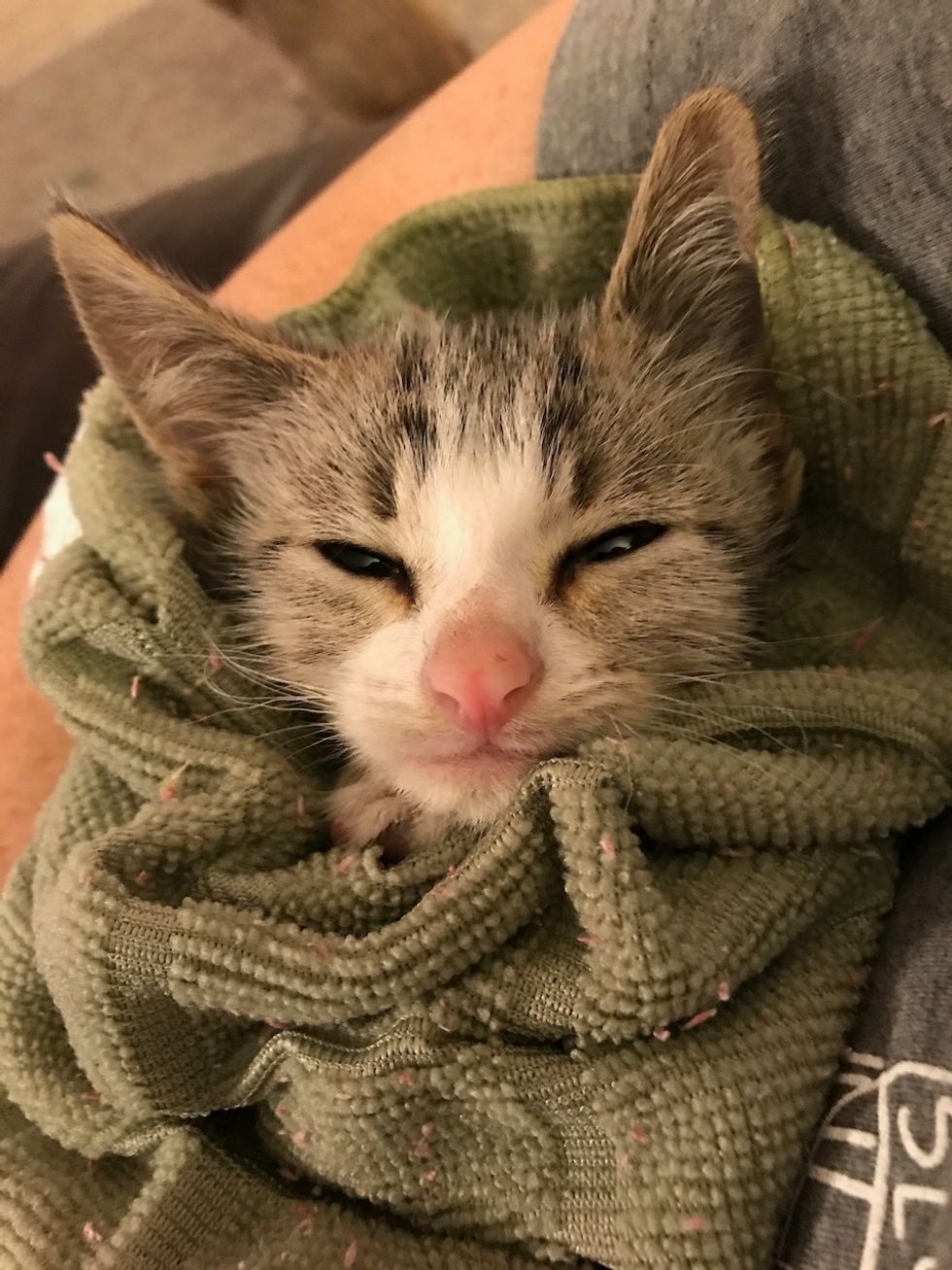 Dana Lorance
Dana went up a hill and her husband went down the hill, looking for the little stray who had run into the grass. "We both started calling 'here kitty kitty.' The grass was so tall that it was hard to see anything on the ground," Dana told Love Meow.

"I looked where my husband was and saw something hopping towards him. Then I could hear a meow."
Th kitten ran right up to him and started meowing. "We were so busy looking for him that we had no clue he was looking for us, too."
They scooped him up and brought him to their car. "Once we got in the car with him, he was so affectionate. He never stopped purring."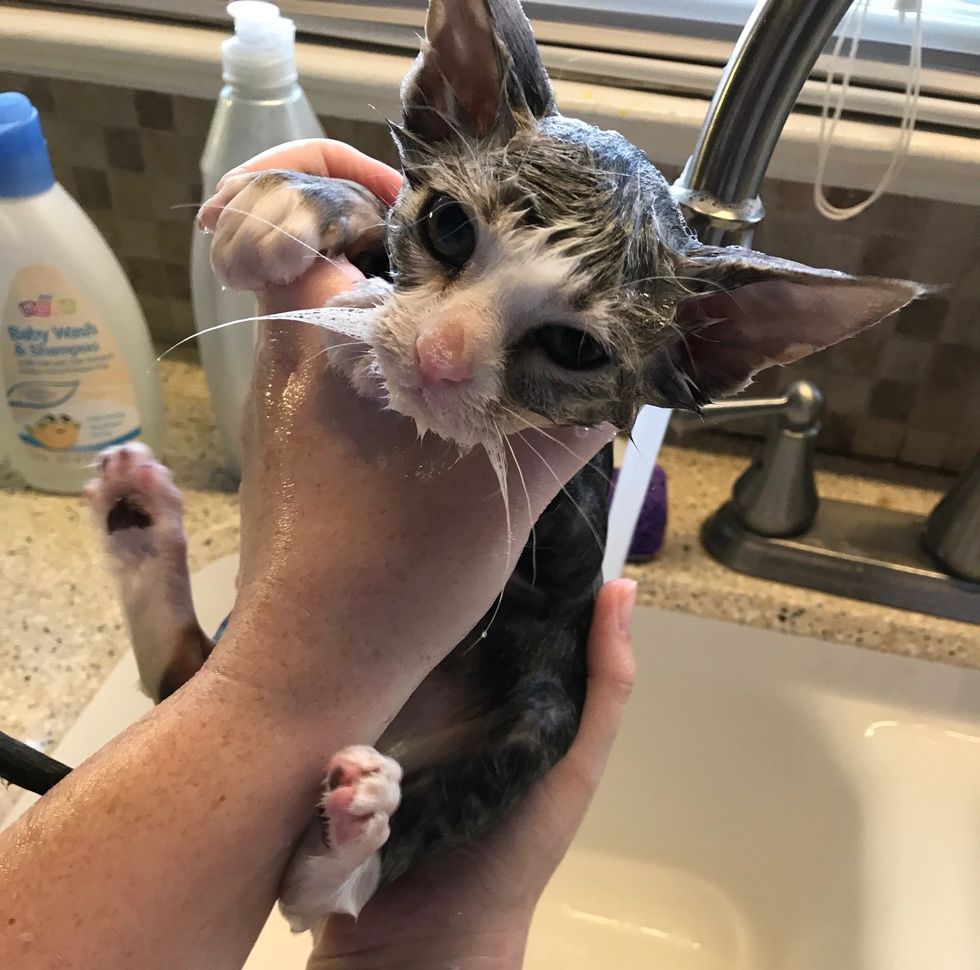 Dana Lorance
The kitten was just skin and bones and covered in fleas.
"We gave him a bath. I've never seen any animal cover in as many fleas as he had. The water from rinsing him off ran with blood in it," Dana said.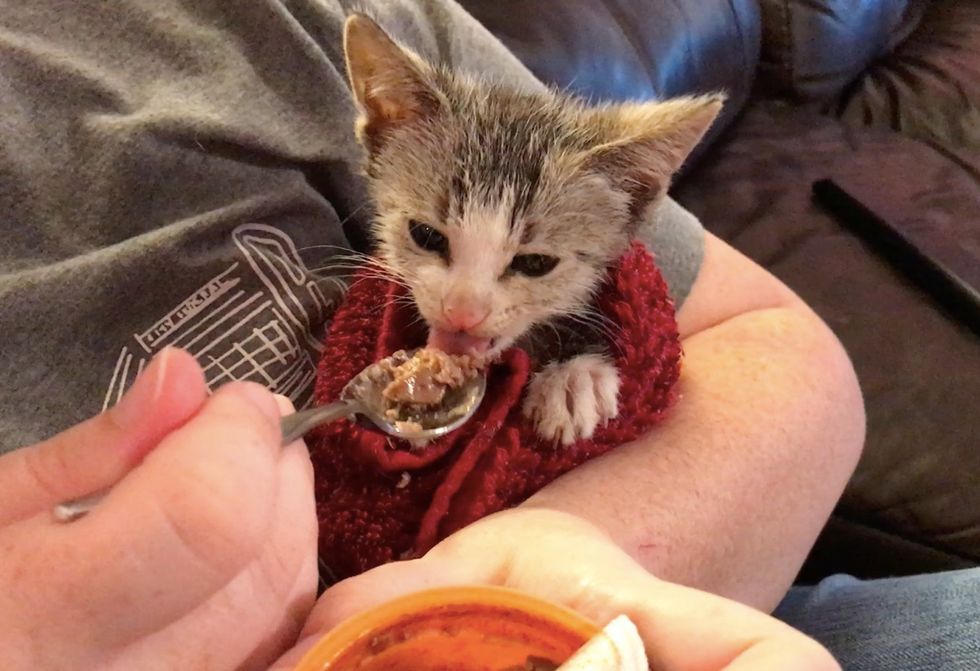 Dana Lorance
They named him Buster!
This is his first meal after his first bath at his new home.
"Poor thing had to have three baths the first night we brought him home. After a belly full of food he fell asleep in our bed and has been attached to our hip ever since," Dana said.
Buster curled up in his human's arms and drifted off for a nap.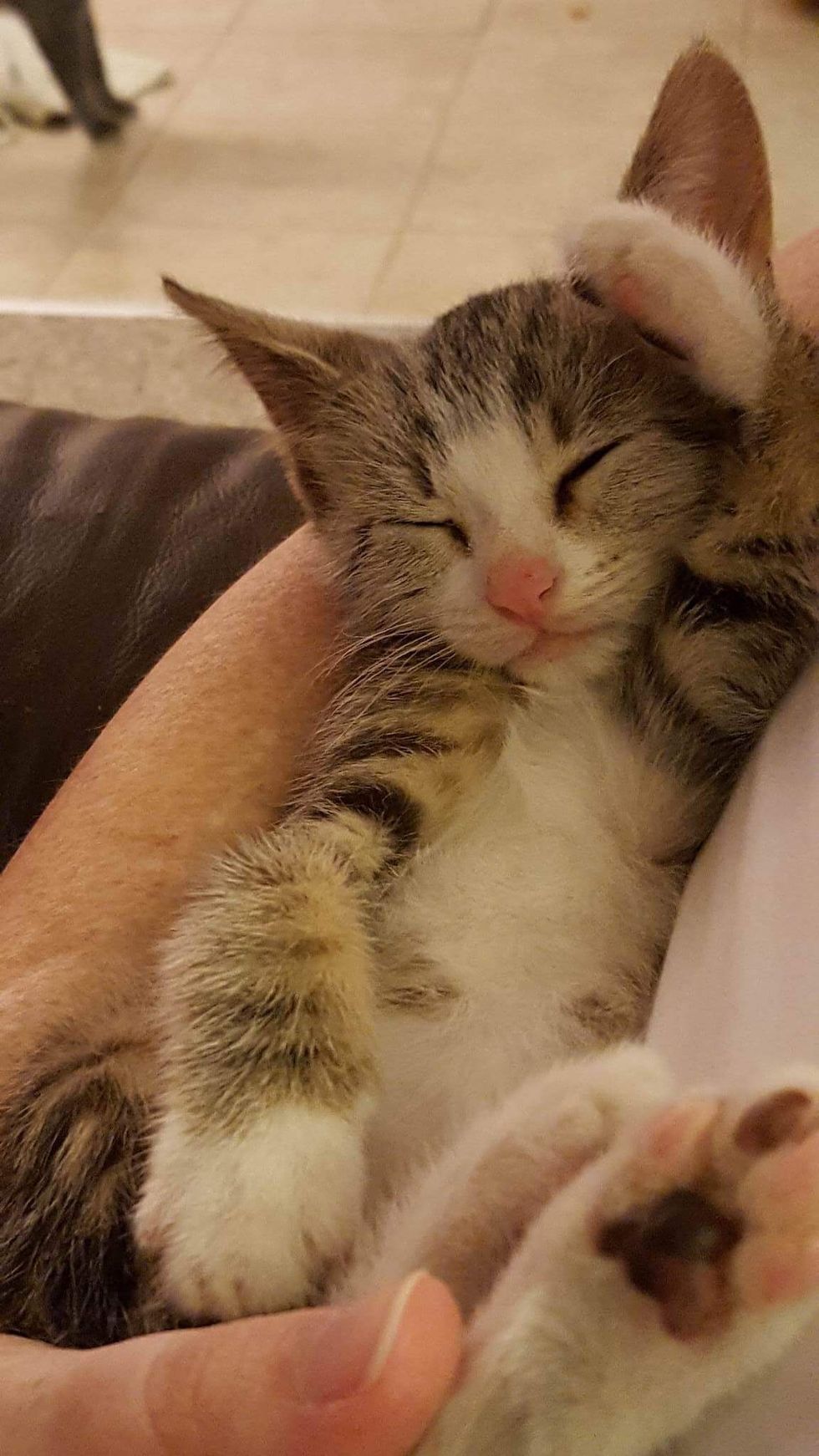 Dana Lorance
"He is a wild man, and he loves to play. He will play hide and seek with my husband and always manages to find him," Dana told Love Meow.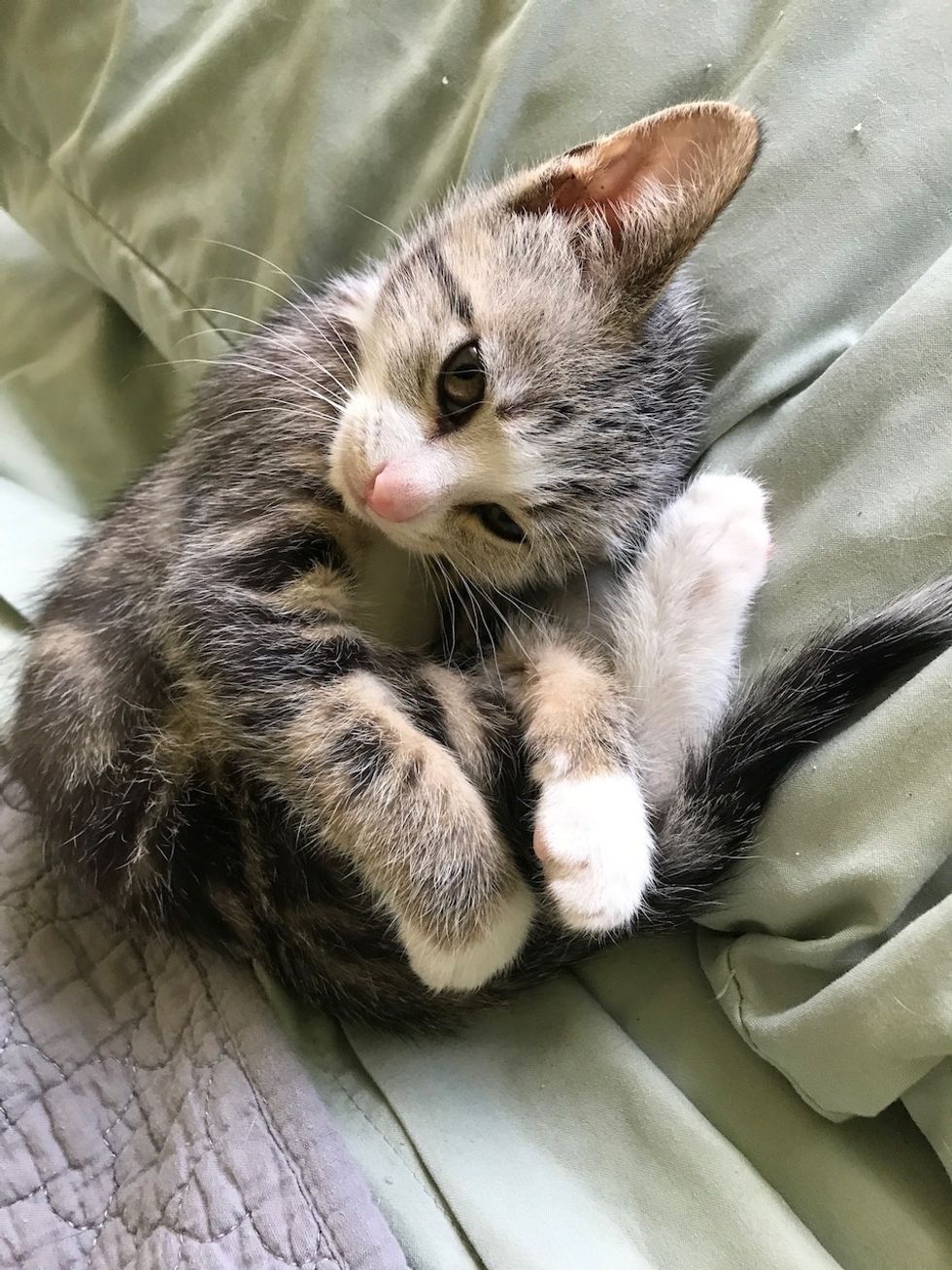 Dana Lorance
Every day, Buster will greet his humans at the door when they come home and cuddle with them when they watch TV.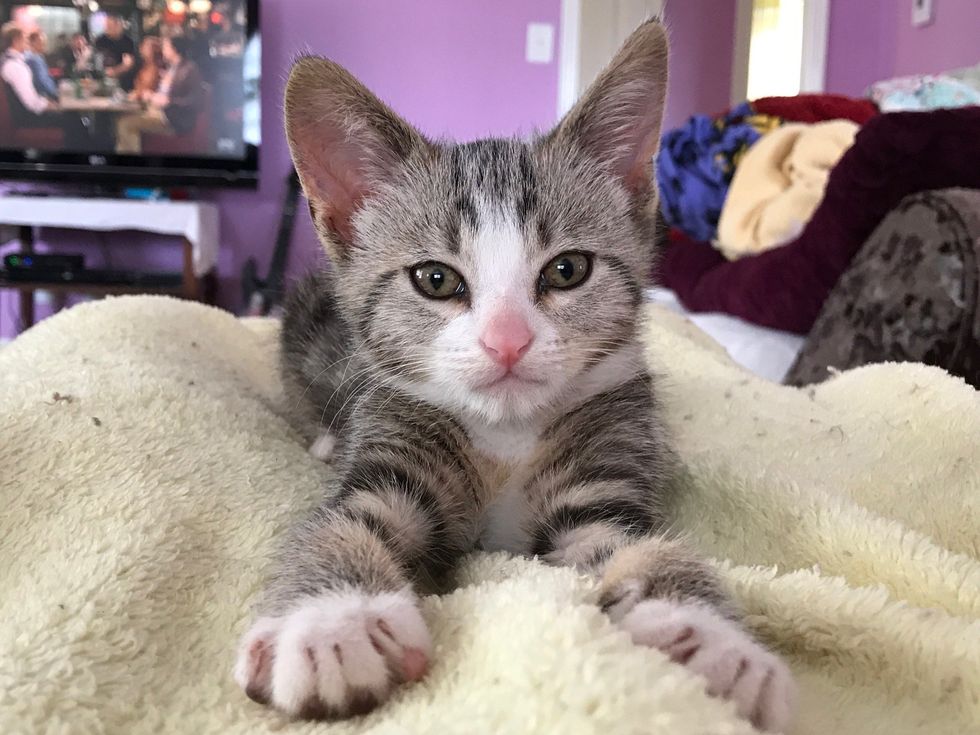 Dana Lorance
"He is also so sweet especially in the middle of the night that's when he will lick our faces and curl up next to us purring. He's definitely a mischievous kitty the majority of the time."

The kitty boss!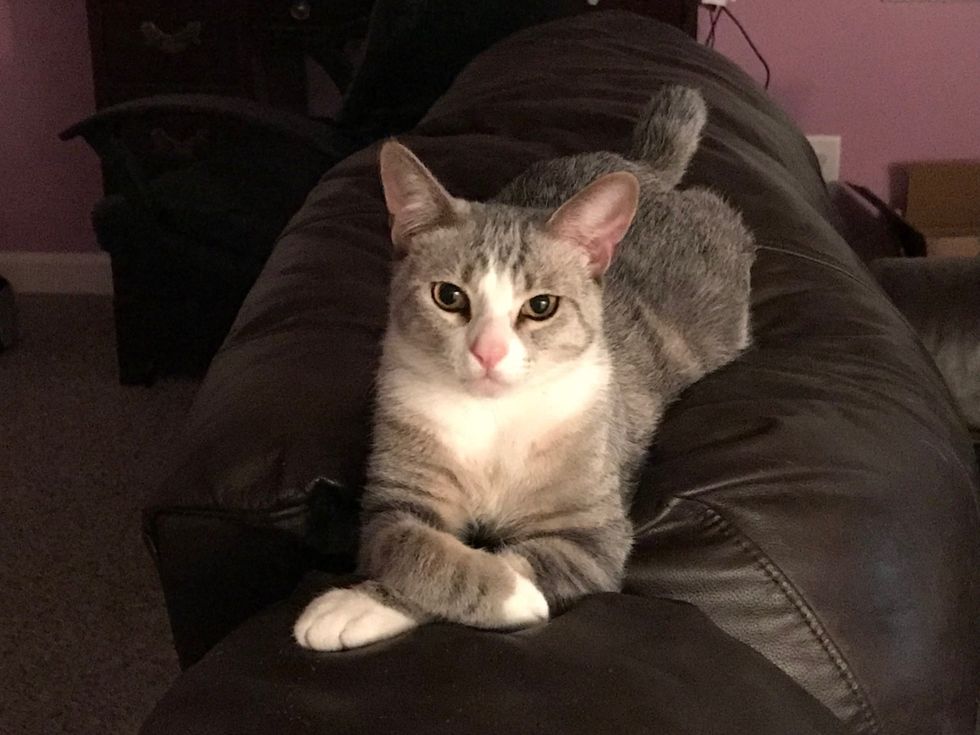 Dana Lorance
The little scrawny kitten has blossomed into a gorgeous cat!
A year after the rescue, look at him now!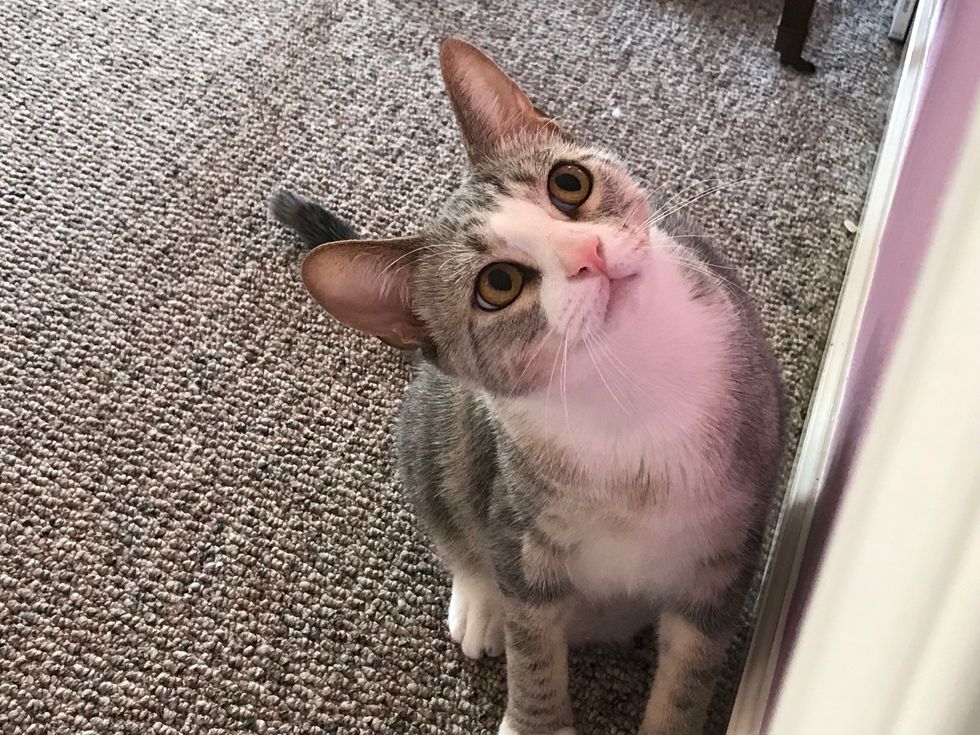 Dana Lorance
Share this story with your friends.
Related story: Kitten Rescued From Car Engine Found New Home and Cat Brothers in Another Country