A man heard meowing while he was working in the yard. He followed the sound to a car down the street. Suddenly, a tiny paw came out from under the vehicle and began to swat his shoe.
It was a feisty little kitten found all by herself.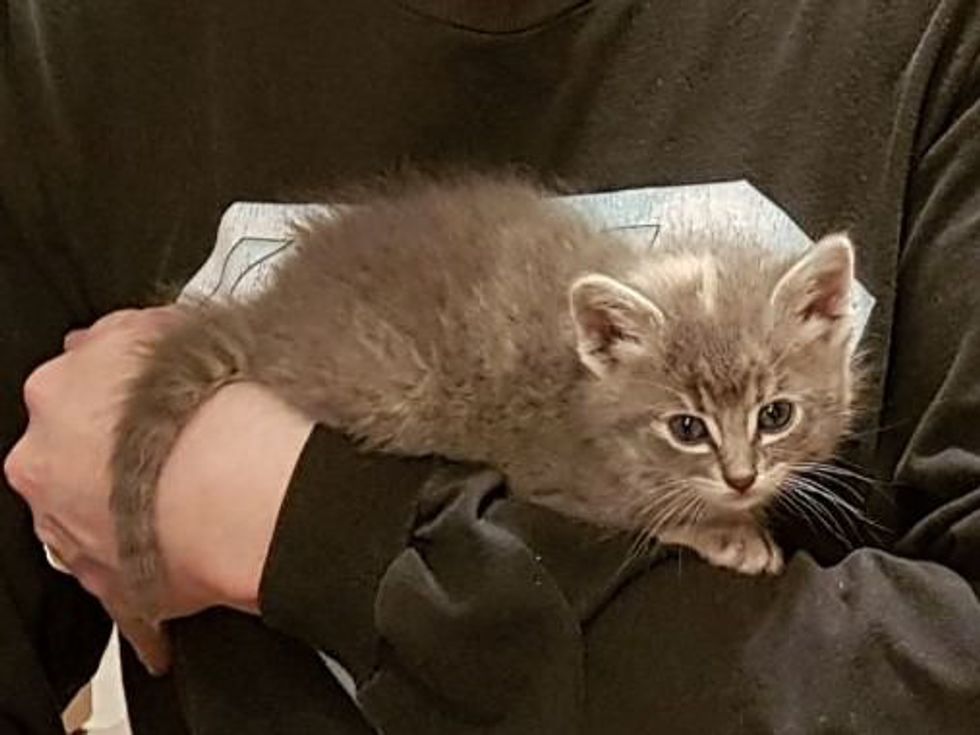 imgur/YouCutitOut
A month ago, the man was doing some yard work when some distressed meowing caught his attention. As an animal lover, he couldn't go on without finding out if a kitty was in need of help.

"He followed the sound until he saw this frazzled furball come out from under a car to attack his shoe," imgur user YouCutitOut said.
The mother cat was nowhere in sight, and the kitten was alone. The guy scooped her up and went around the neighborhood, trying to see if she belonged to someone.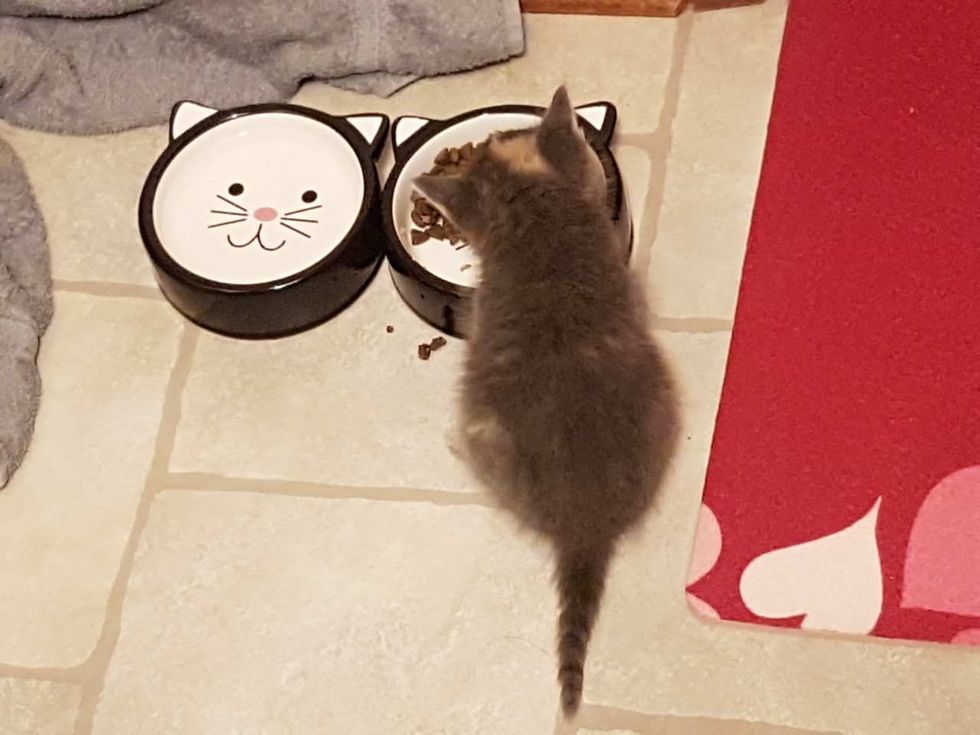 imgur/YouCutitOut
"We went door to door but no one lost a kitten. We don't have a cat, is this how you get a cat?"
That day, the little fur buddy went home with her rescuer. She quickly took a liking to the man who found her, and curled up in his arms for some much-needed comfort.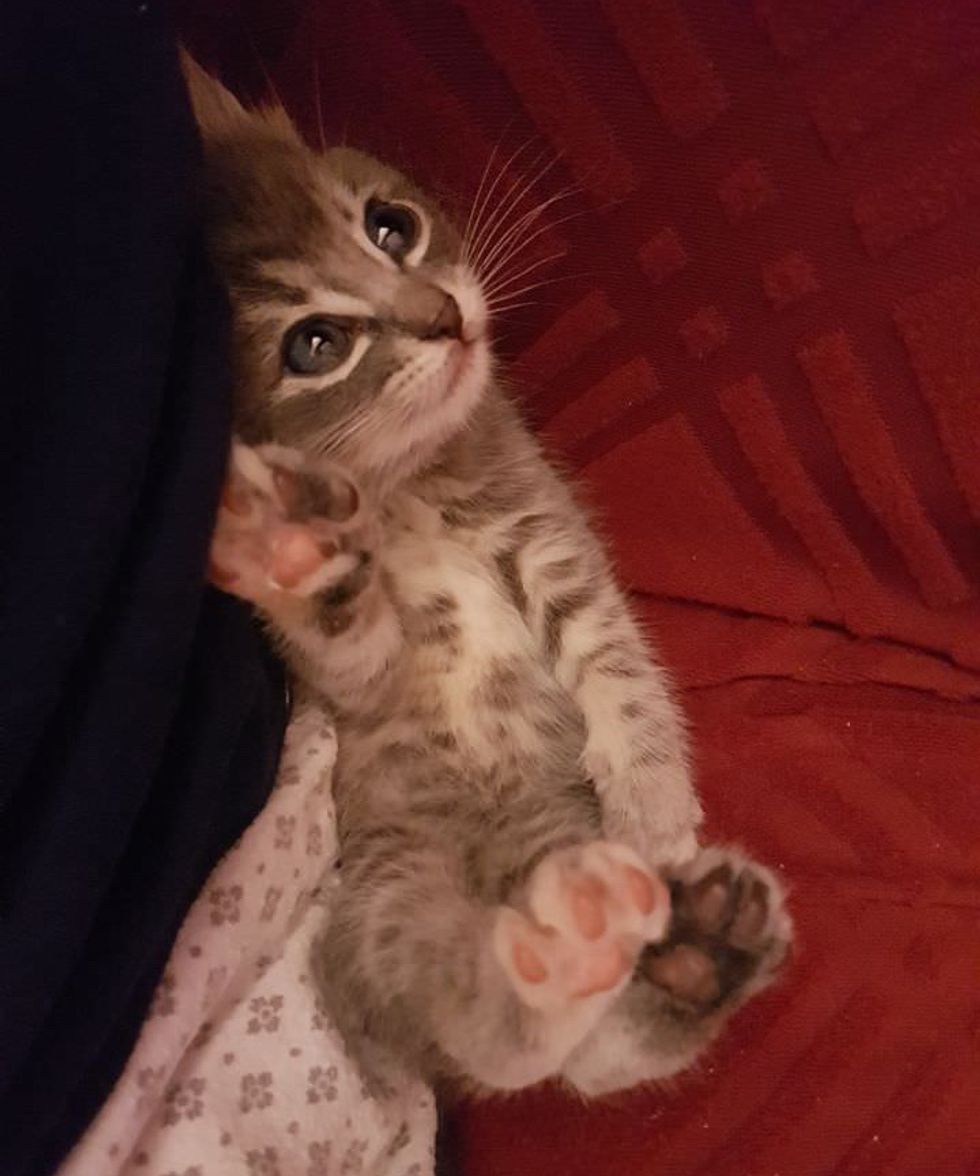 imgur/YouCutitOut
Their kind neighbor gave the couple some cat food, so the hungry kitten could have something to eat right away. She wolfed down her first meal as she probably had been wandering without food for quite some time.
With a lot of love and plenty of good food, she grew in size and cute. "After a few days we discovered that she is extremely photogenic."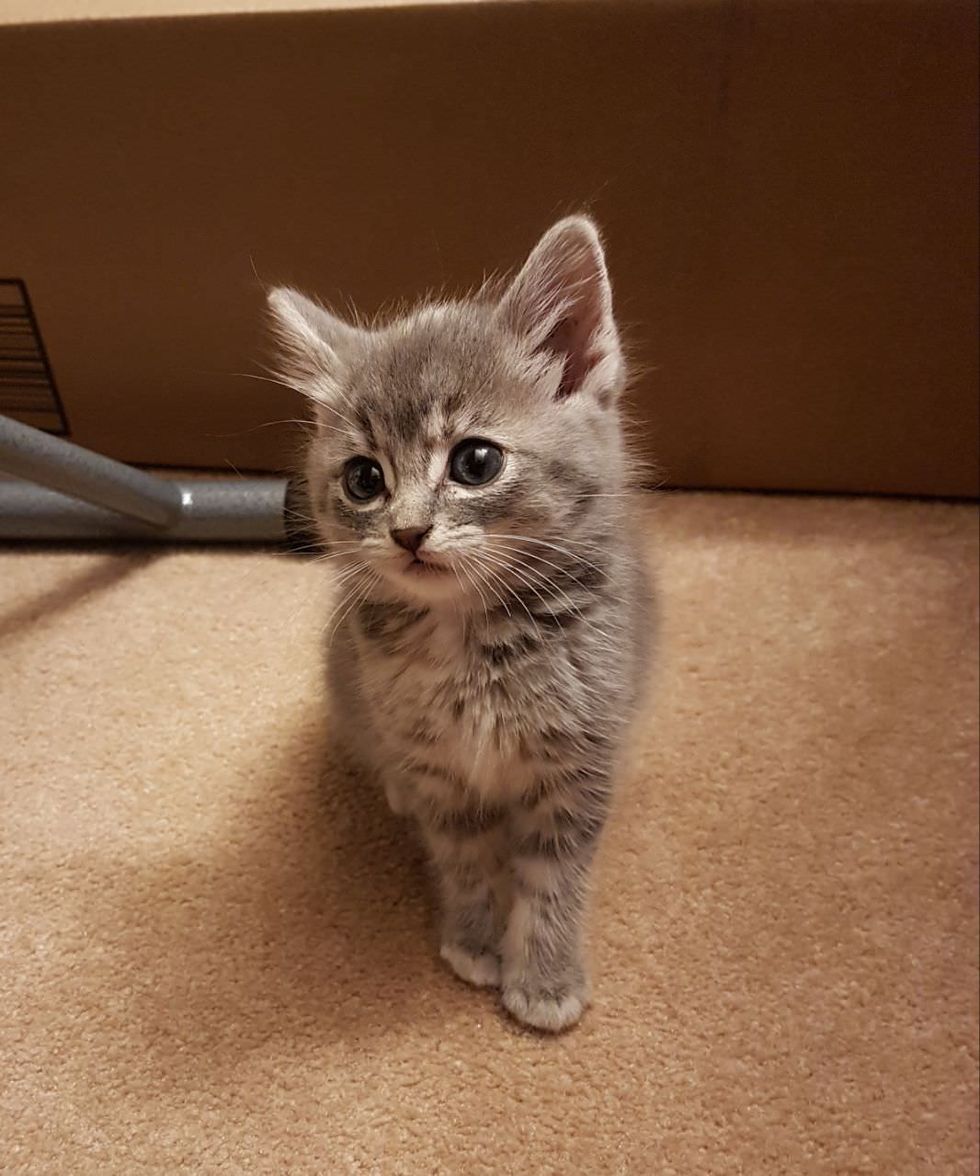 imgur/YouCutitOut
The kitten has really blossomed, having a comfortable place to call her own. She loves to snuggle with her humans and follow them around the house.
The sweet little feline never ceases to amaze the couple with her endless energy as she scampers across the room, plotting antics and attacking their feet.
"She is almost three months old and her personality is very playful and affectionate. She loves to play a lot and then cuddle up to the chest and fall asleep," YouCutitOut told Love Meow.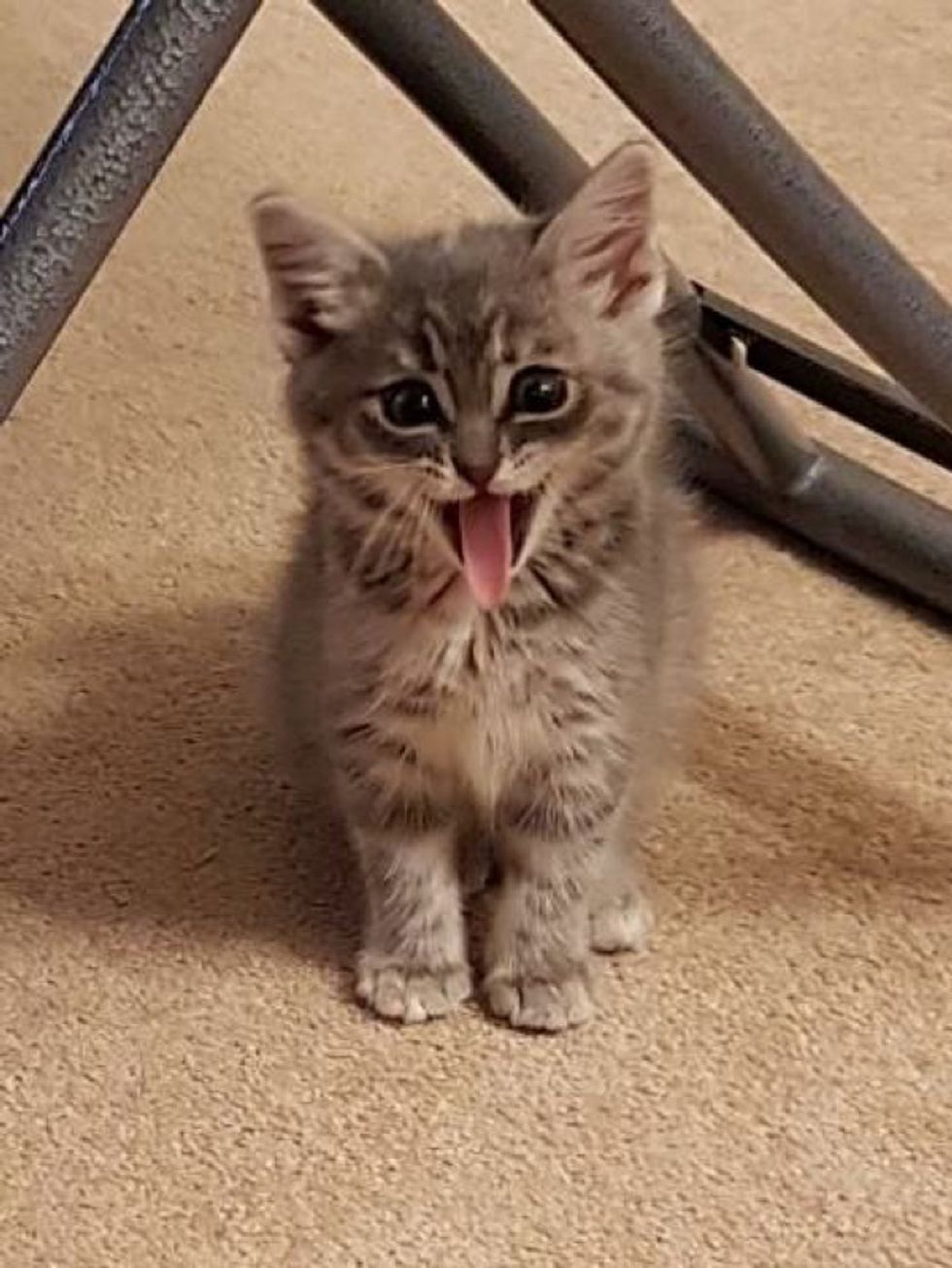 imgur/YouCutitOut
They never expected to get a cat this way, but often times cats choose their humans.
The kitty had the man at the first swat.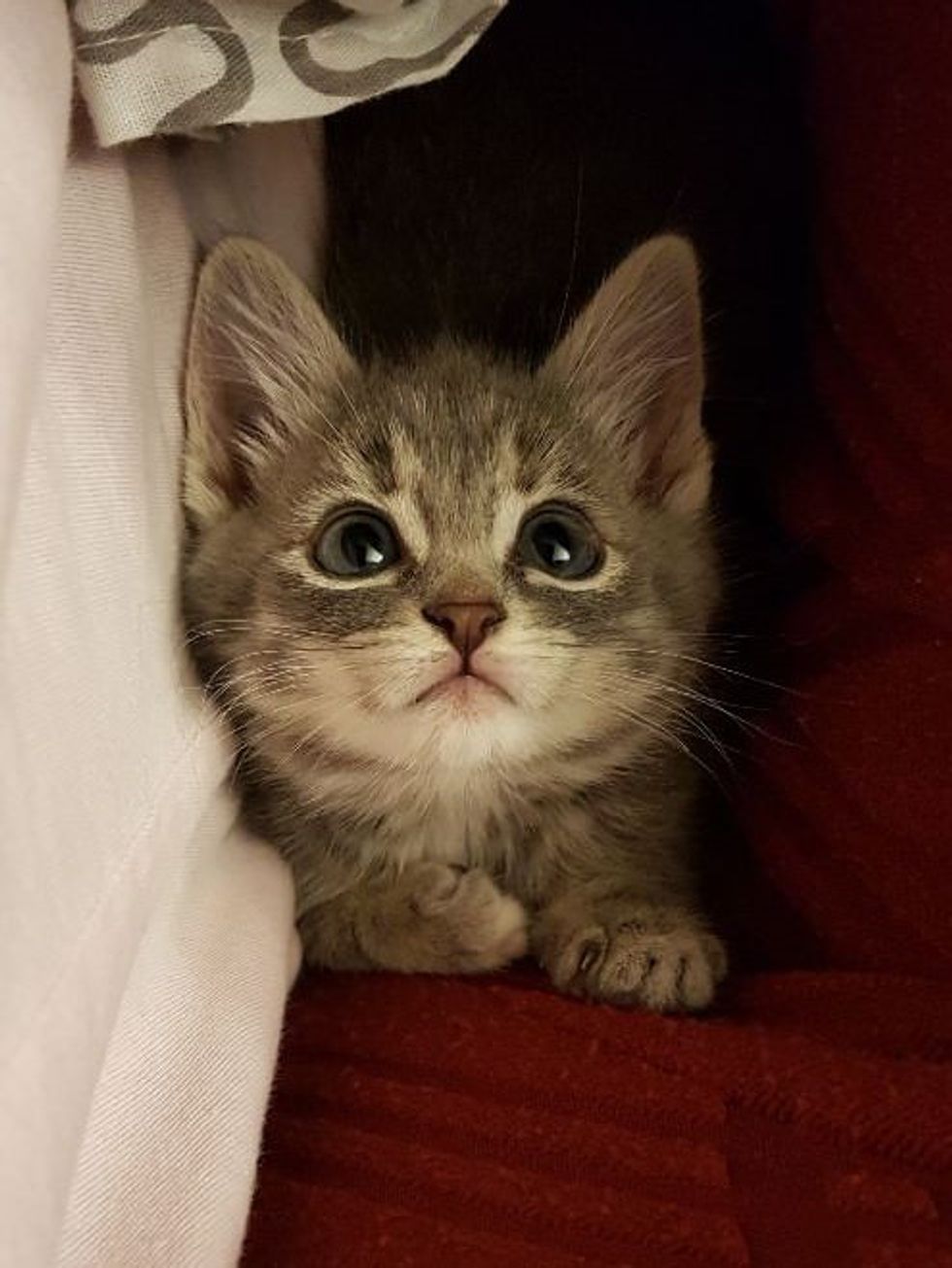 imgur/YouCutitOut
Now a month later, she's grown into an adorable lovebug with a lot of cattitude and sass.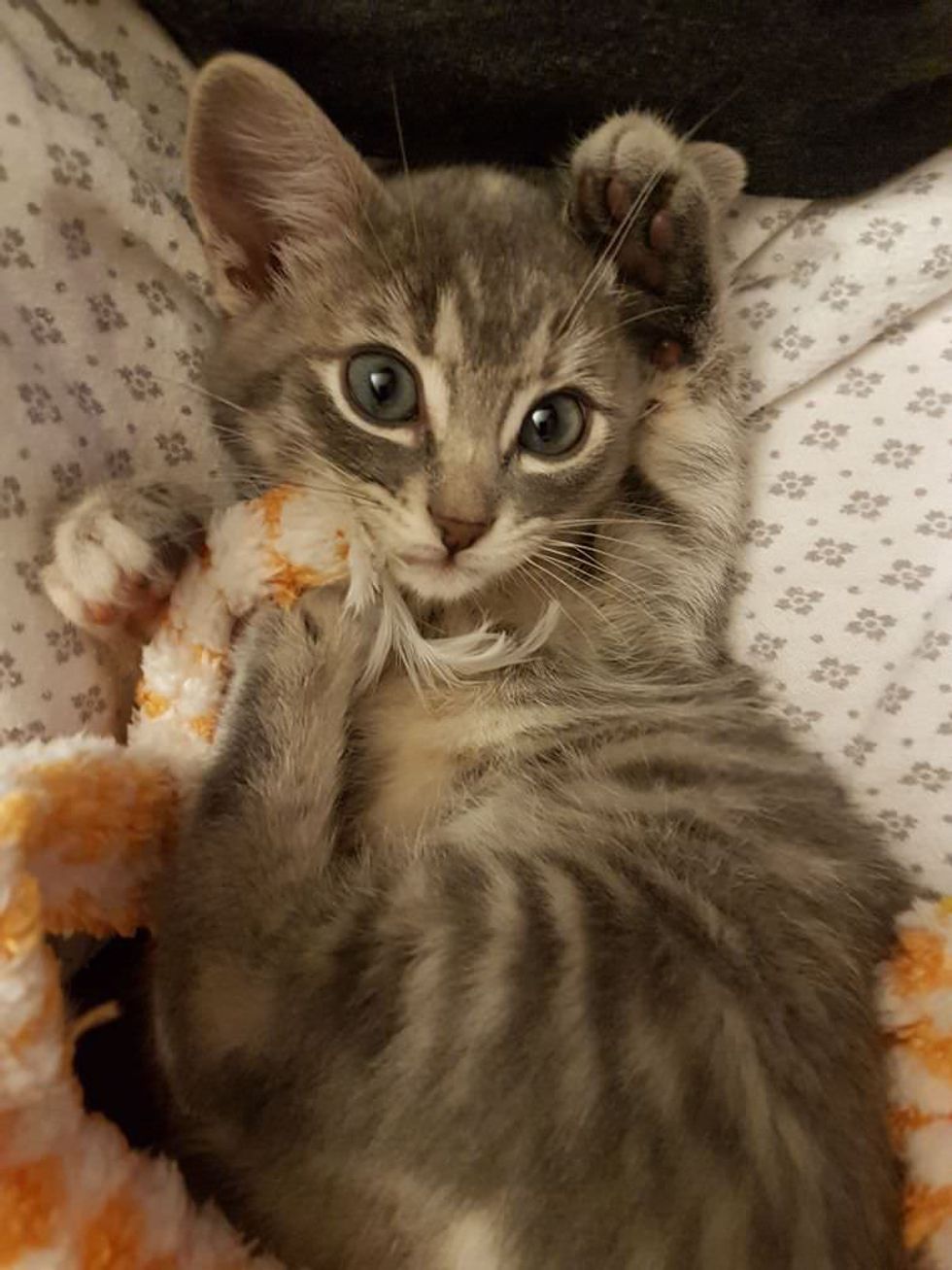 imgur/YouCutitOut
Cuddling with her rescuer, now forever human dad!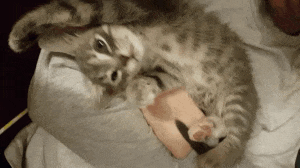 imgur/YouCutitOut
Share this story with your friends. (More info: imgur)
Related story: Stray Kitten Sprints Up to Man and Dog and Determined to Follow Them Home