A man made a stop in a drive-through at a fast food restaurant earlier this week. As he rolled down the car window and anticipated his food, a ginger cat suddenly hopped in and made himself comfortable in his lap.
Surprised by the feline invader, he couldn't leave without making sure that the kitty would be safe.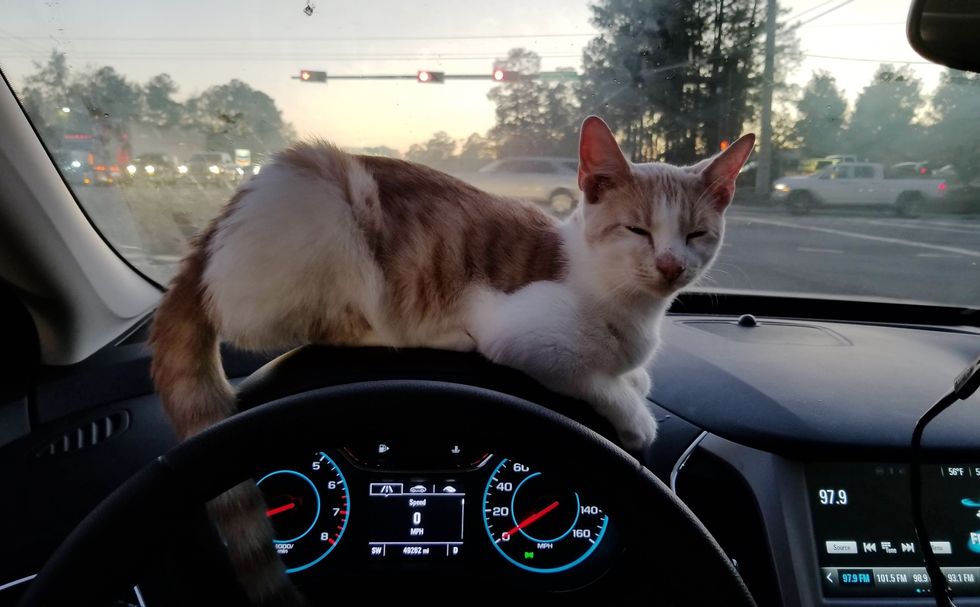 reddit/Acr0b4tics
The guy from Sylvester, Georgia was out getting some fast food at a local Taco Bell, but little did he know that the stop at the drive-through would change the course of his day.

While he was in the drive-through, a ginger and white cat jumped in through his car window and into his lap. "Taco Bell staff did not know who he belonged to," he (u/Acr0b4tics) said via reddit.
He couldn't leave the little guy there wandering by the busy traffic so decided to take him to the vet to see if the cat had an owner.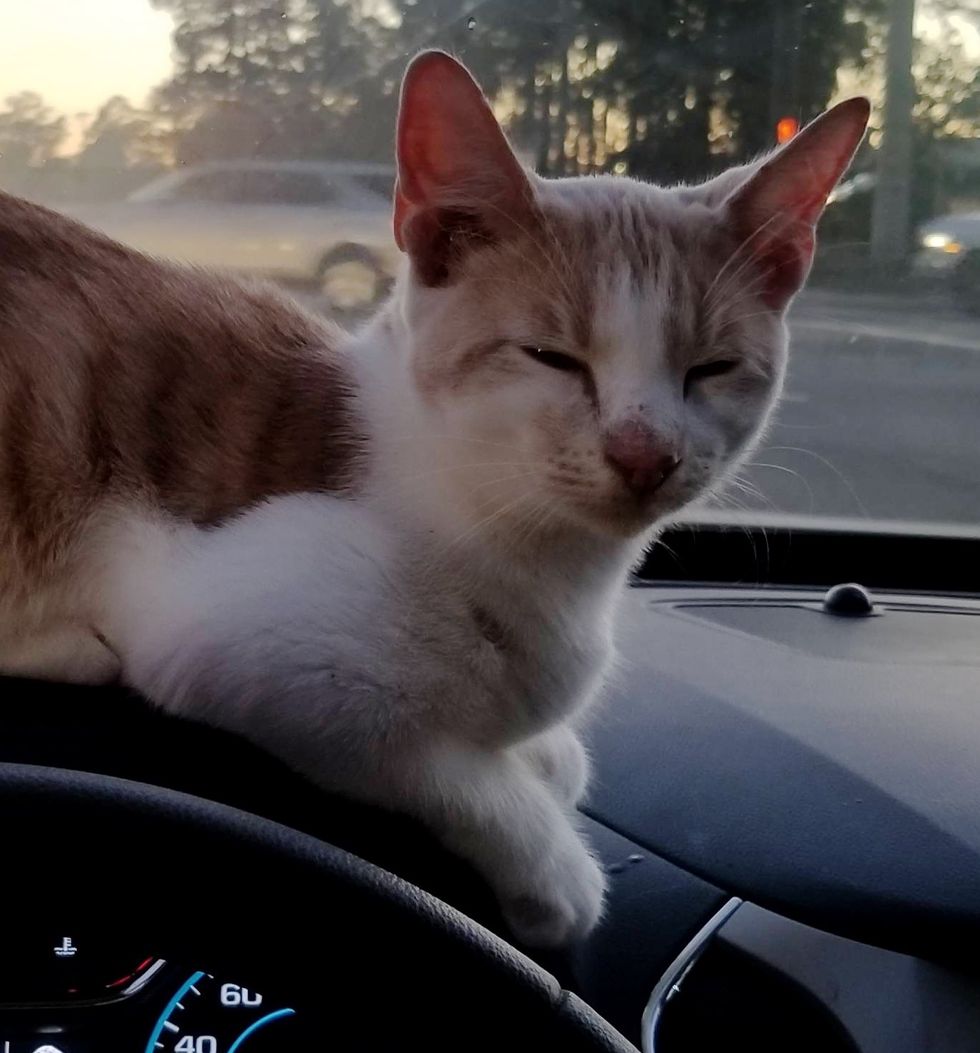 reddit/Acr0b4tics
"The vet confirmed that he isn't microchipped. (He) has not been reported missing at local shelters."
The guy took the kitty home so he could have a safe place to stay and plenty of good food to eat. They named him Jose.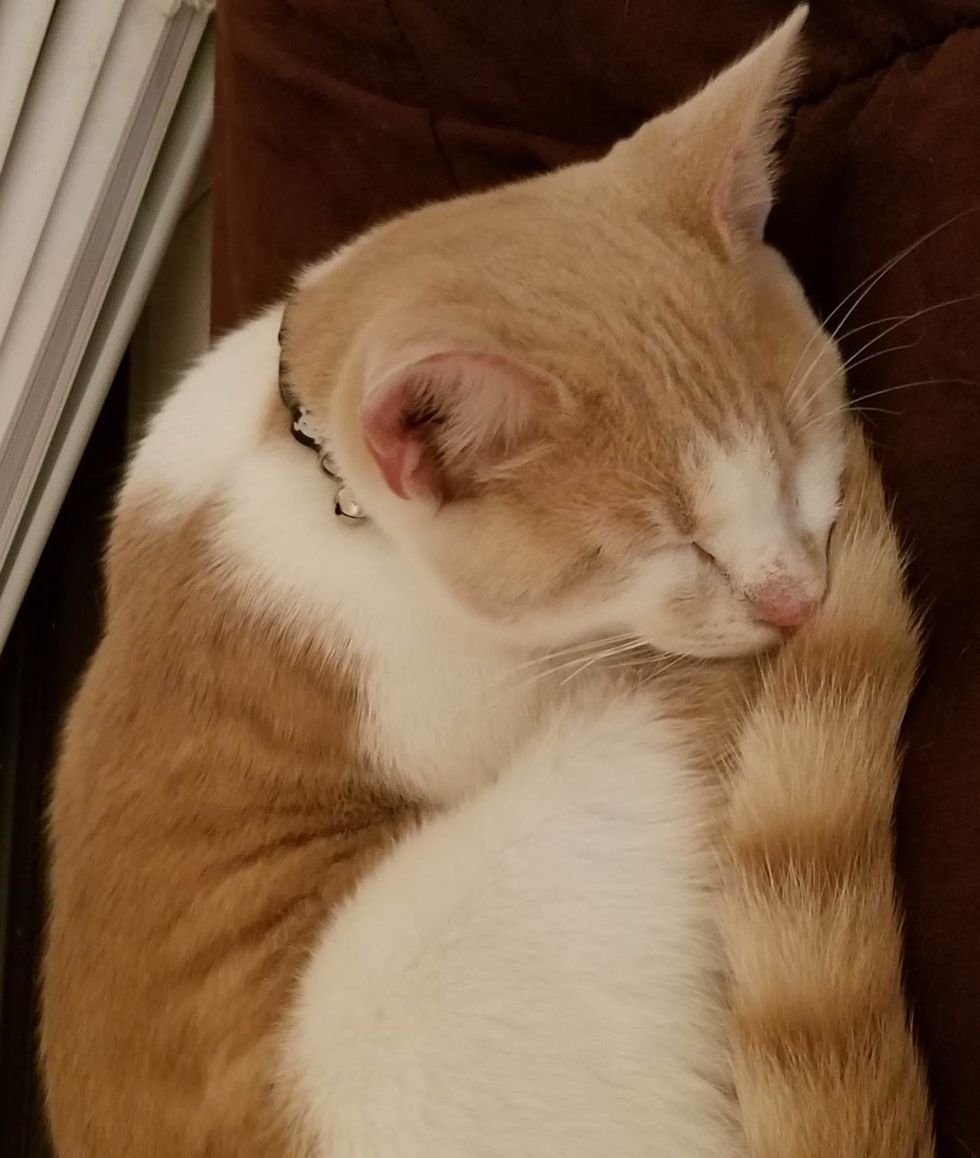 reddit/Acr0b4tics
"People abandon healthy pets all the time here. Considering the town I found him in (not where I live) has a very low per capita income, I wouldn't be surprised if he was left, part of an unwanted litter, or just stray all together. I'll do my best to make sure he gets back to his owner if he has one, if not I'll be happy to take him," he said.
Someone from reddit asked about the cat...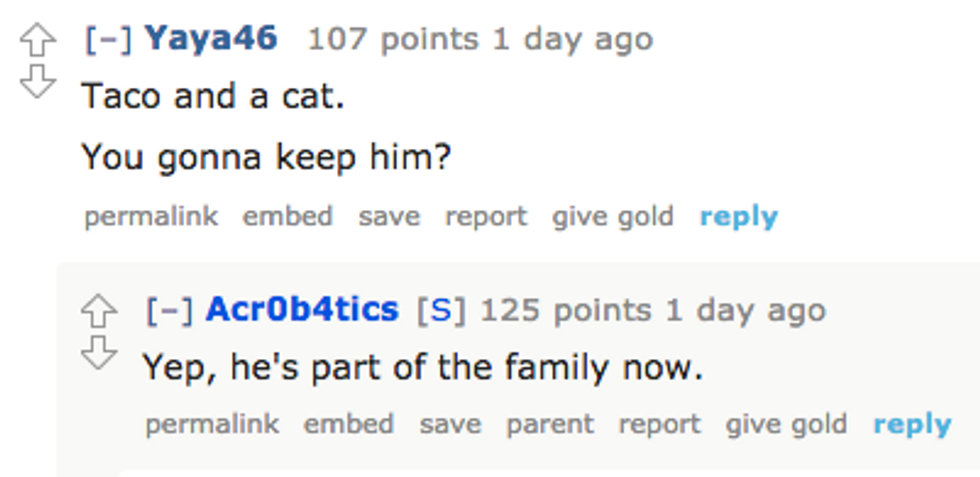 If no one comes forward to claim the kitty, little Jose has a home ready to officially welcome him with open arms.

48 hours after the kitty found his human friend, he's loving their cushy couch and already feeling at home.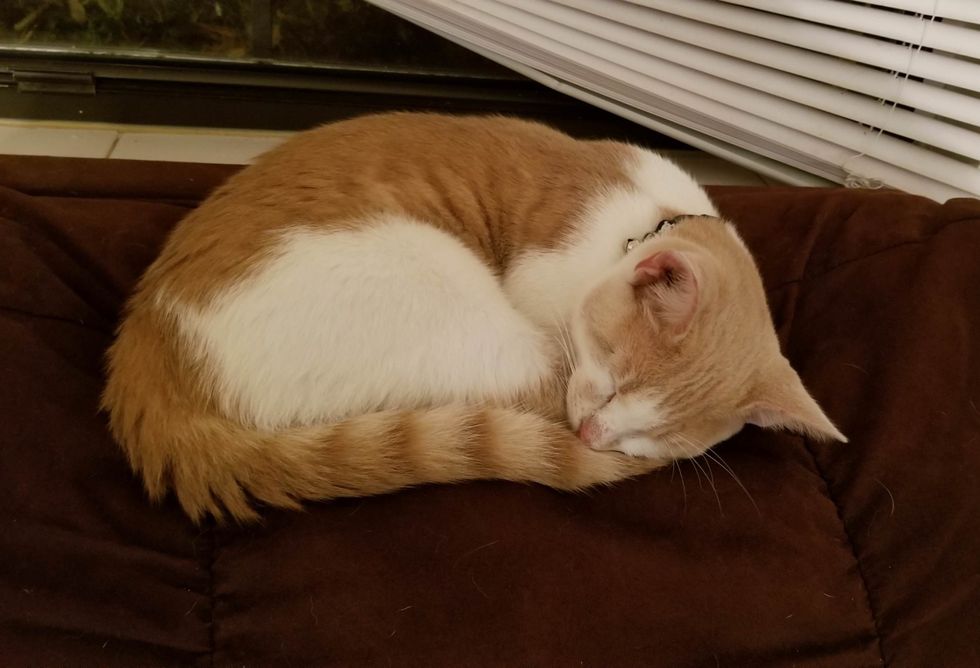 reddit/Acr0b4tics
Share this story with your friends. (More info: reddit/Acr0b4tics)
Related story: Cat Jumps Into Woman's Car and Her Lap - Turns Out She Is Looking for Help