After the devastating Hurricane Irma that hit Florida, a 3-week old kitten was found wandering on his own in central Florida.
Meet Oscar!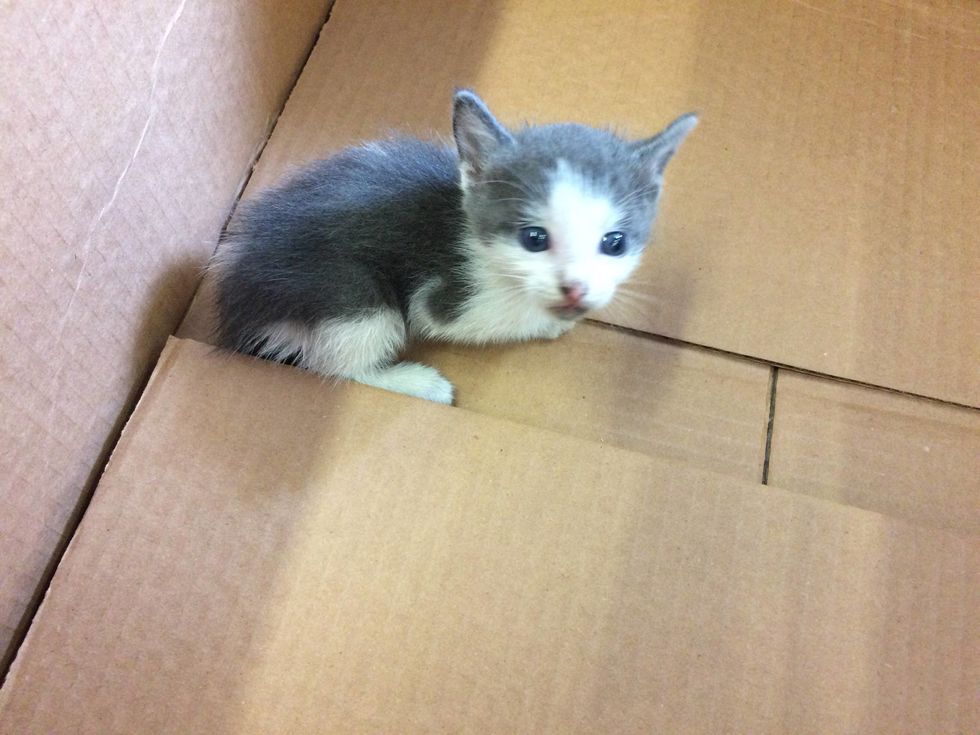 imgur/awrigz
After the storm, this tiny kitten showed up at a workplace, looking for food. He quickly caught the attention of the workers there.
"He was found wandering around a warehouse in central Florida where my fiancé works," imgur user awrigz told Love Meow. "(He was) only three weeks old, all alone."
They couldn't leave the kitten out there fending for himself, so brought him home and decided to foster him until they could find him a good family.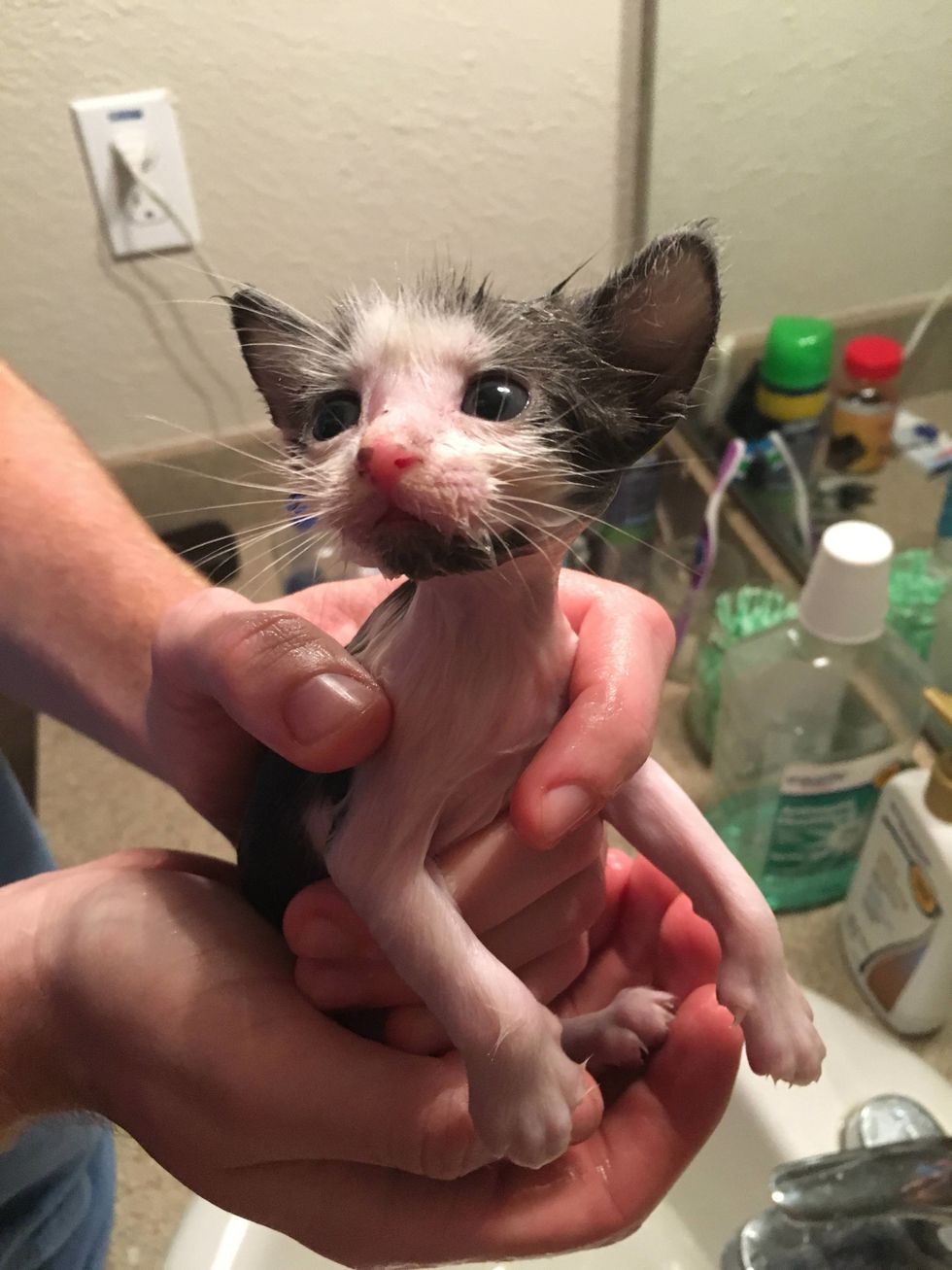 imgur/awrigz
After a bath and many big meals, the kitten began to perk up.
"Being a few weeks old, we had to bottle feed. He was less than half a pound when he was found... After a few meals, he was full of energy and climbing everywhere."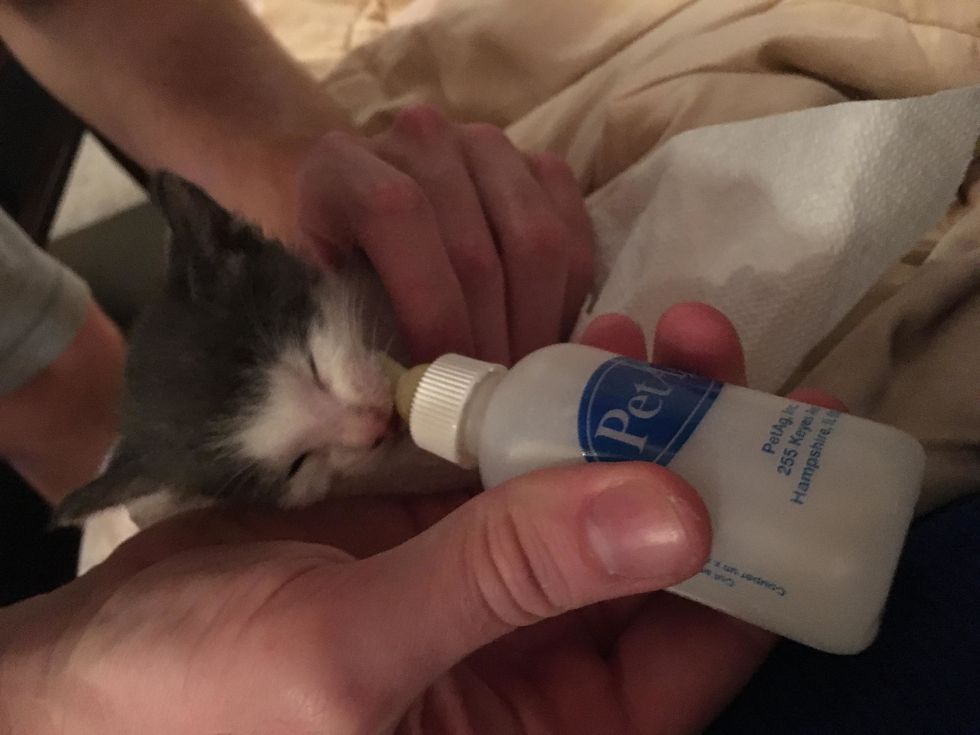 imgur/awrigz
Their 5-year old cat Murphy surprised the couple by taking the little guy under his wing.

"After just 24 hours, Murphy was taking care of Oscar - cleaning him, playing with him, napping with him," they told Love Meow.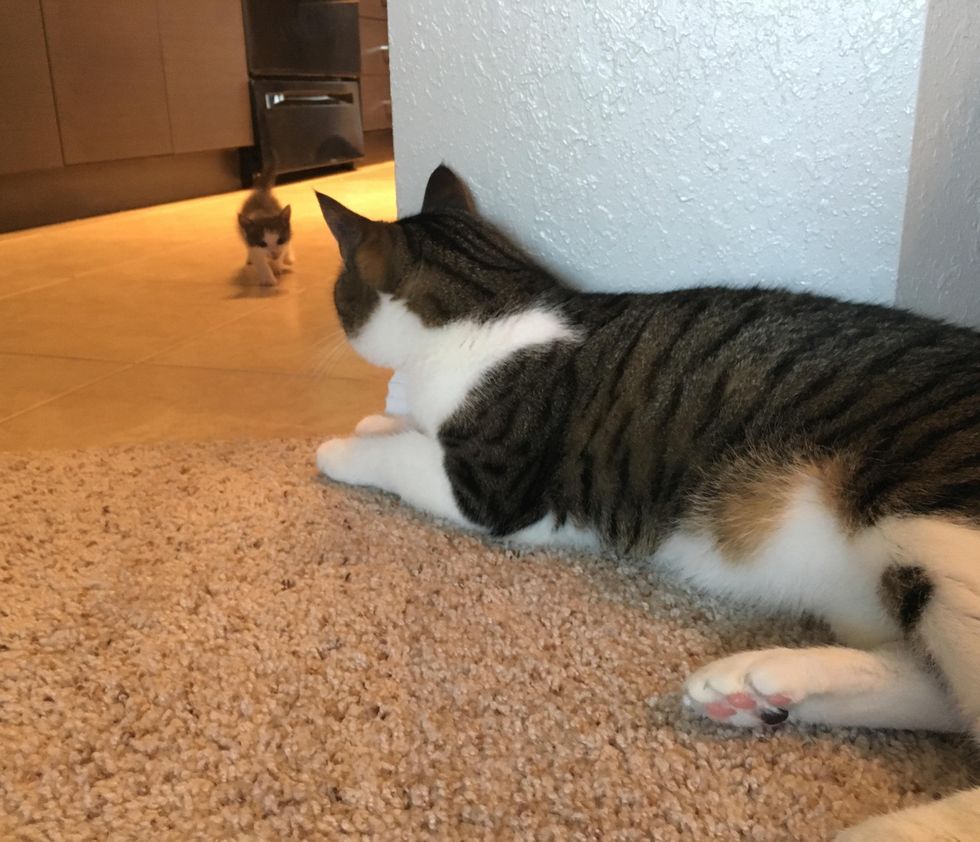 imgur/awrigz
Oscar started to play with his new brother and even learned to groom him after seeing how Murphy gave him baths.
He clung to the big kitty and followed him around the house.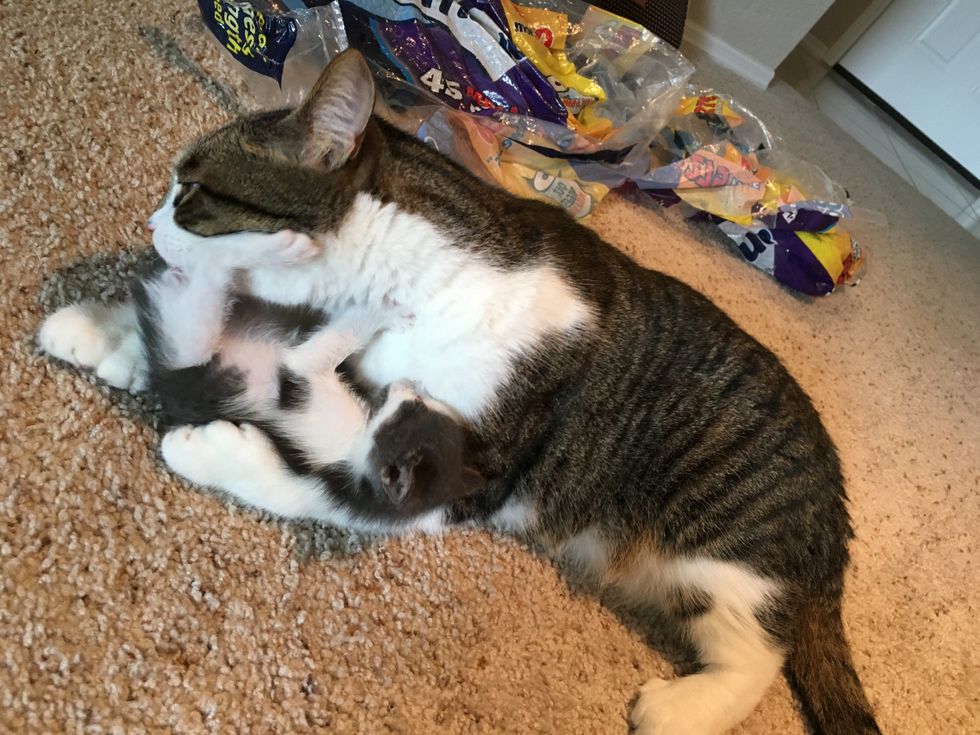 imgur/awrigz
They became best friends.
"He was very playful from the beginning, hopping around and chasing Murphy. We originally were looking to give him away, but we quickly grew attached and couldn't let him go."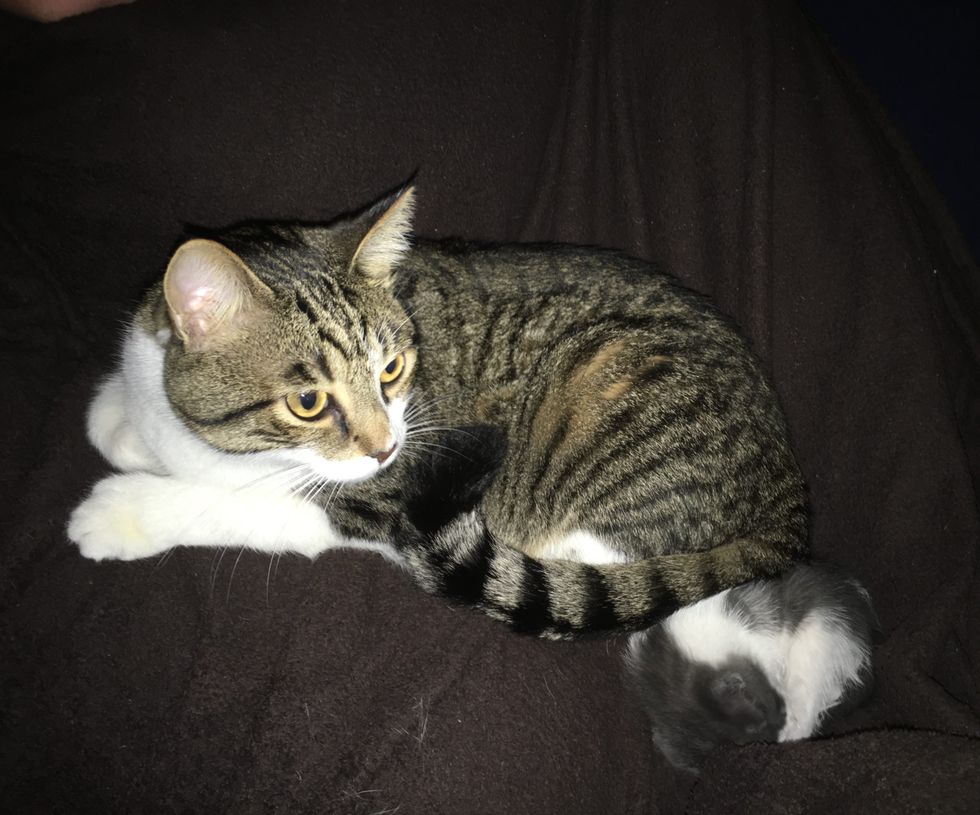 imgur/awrigz
"We couldn't separate the two after seeing them together."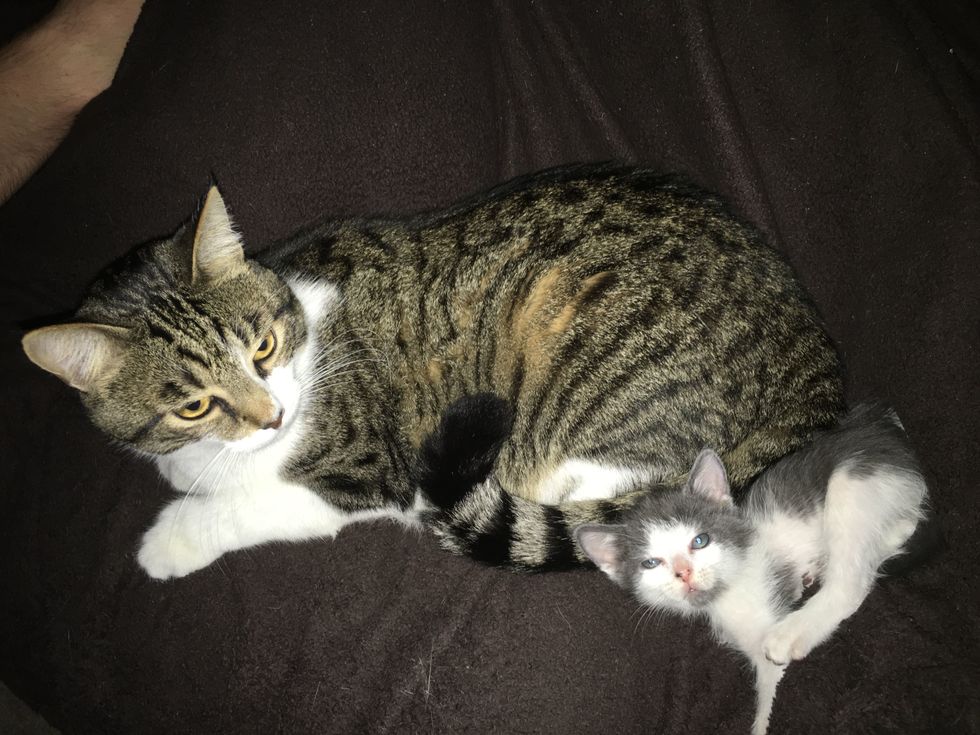 imgur/awrigz
Oscar is now five pounds, almost half the size of his big brother. The two are inseparable.

"Now he spends his days basking in the sun through our porch window, chasing mini tennis balls, and snuggling with his big brother Murphy," they told Love Meow.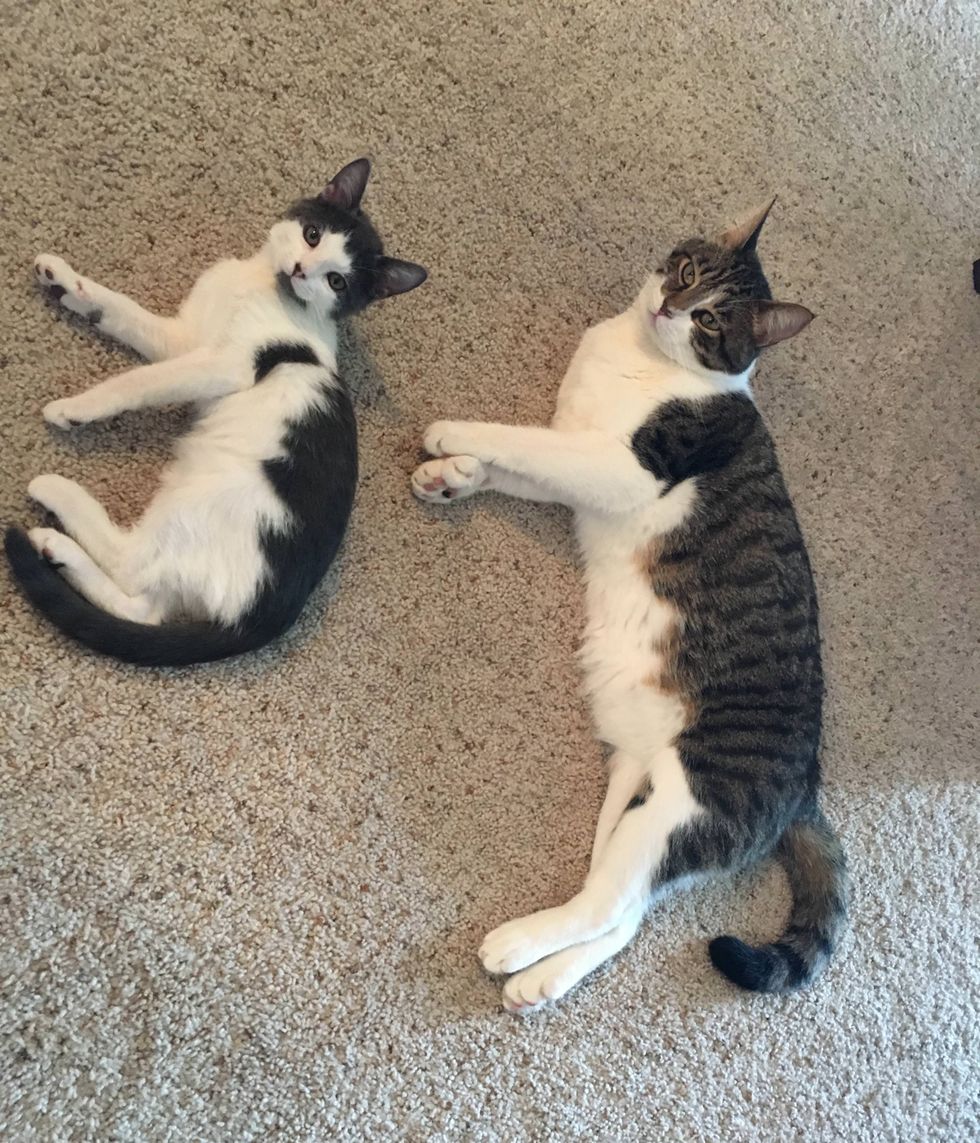 imgur/awrigz
The little kitten who survived the storm, has found a forever home and a big brother to cuddle with every day.
Happy and loved!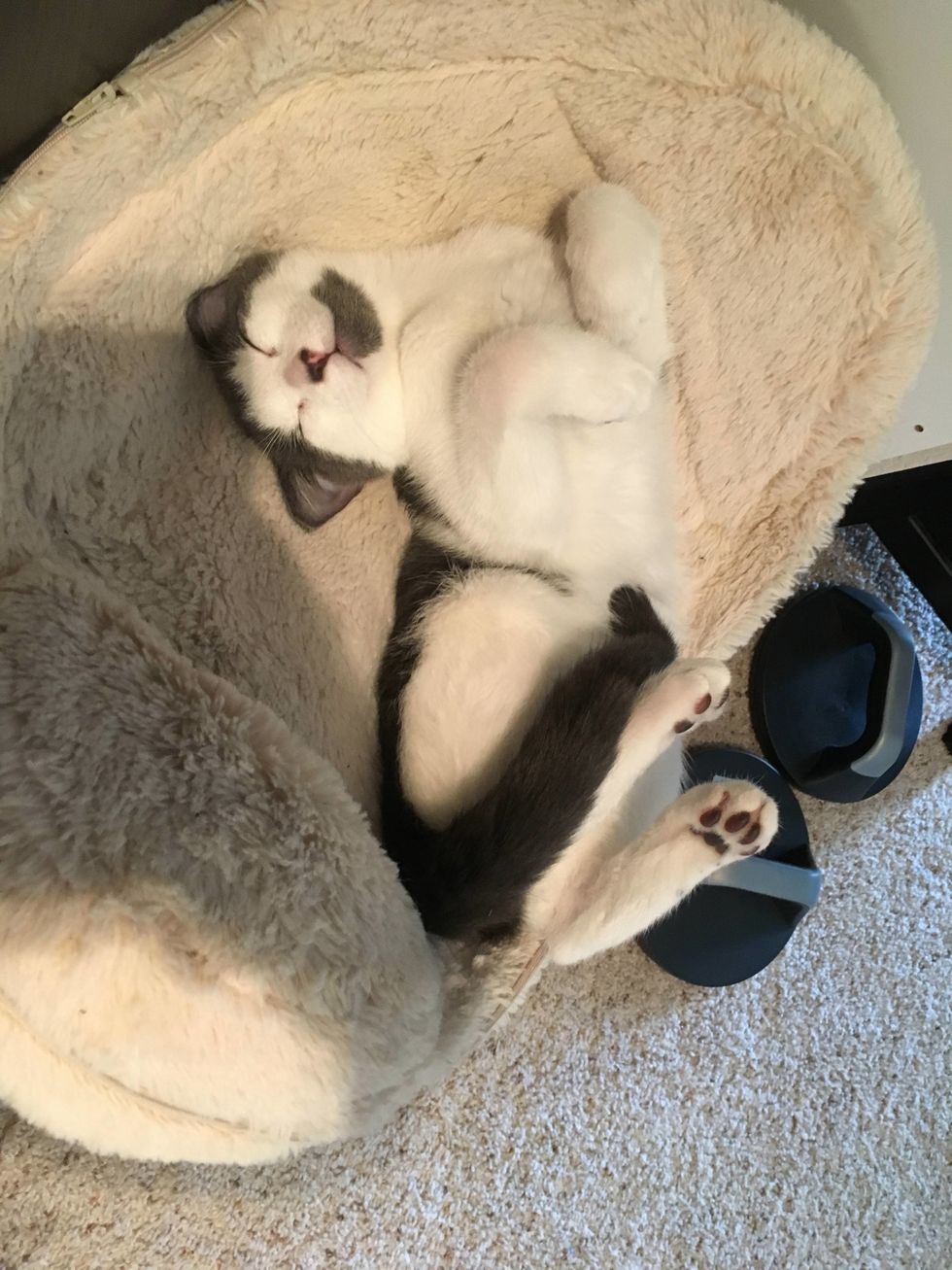 imgur/awrigz
Share this story with your friends. (More info: imgur)
Related story: This Kitty Waits Outside His Neighbor's House Every Day So He Can Spend Time with His Best Friend