A kitten was found under a car and wouldn't come out. The car owner sat with her until help arrived.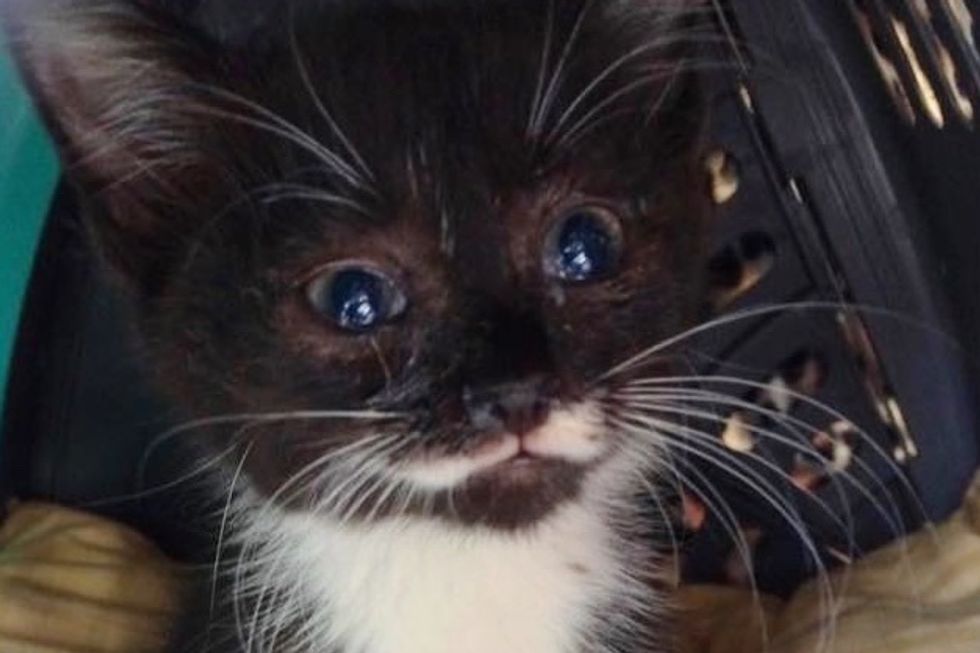 Sparkle Cat Rescue
Last Monday, Kaya, a volunteer of Sparkle Cat Rescue (in Burlington, North Carolina) was contacted about a stray kitten found under a neighbor's car.

She rushed downstairs and discovered her neighbor sitting on the pavement watching the kitty, making sure she was safe and wouldn't run away.
The neighbor sat with little feline, trying to coax her out but the kitten was too afraid. Kaya reached out to Sparkle Cat Rescue, and Stephanie from the rescue drove over with traps, a carrier, blankets and food.
"The kitten darted around under the car but finally climbed up in a wheel well," Stephanie said.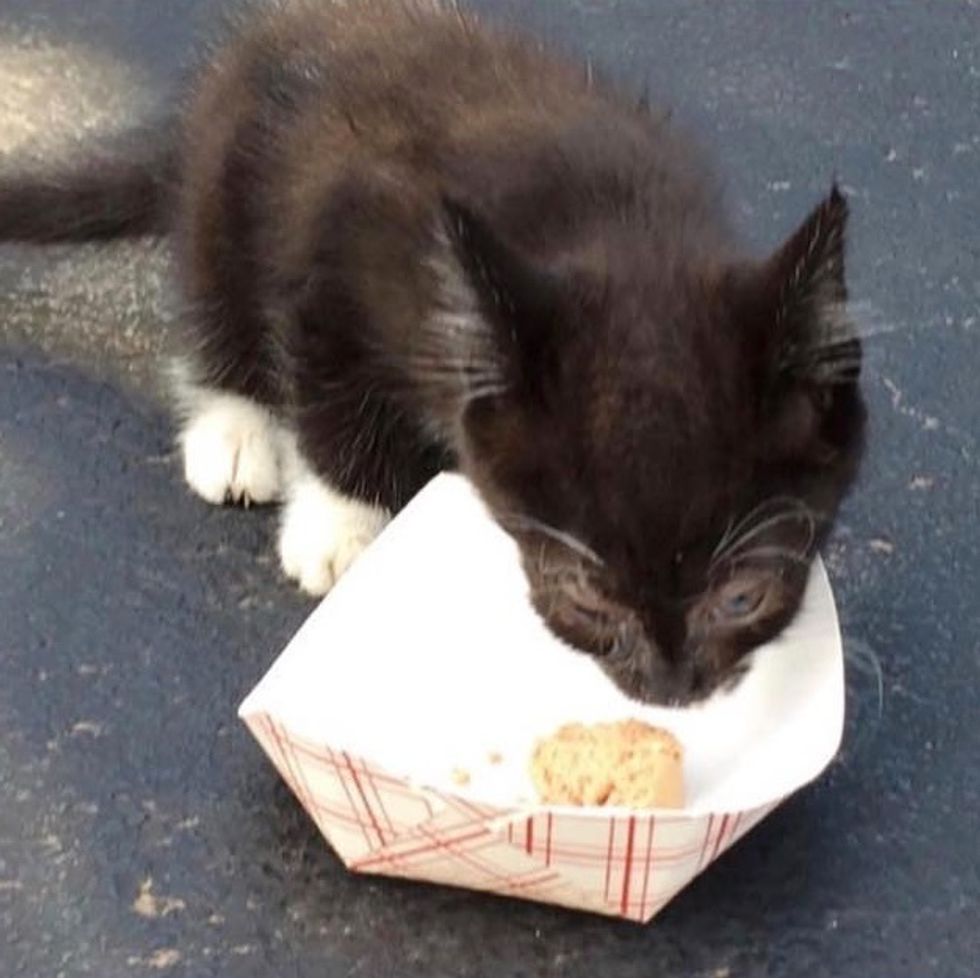 Sparkle Cat Rescue
She placed some food in a paper bowl and offered it to the kitten. The little tuxedo was too hungry to resist the gesture and eventually came out from hiding.

After getting something to eat, Stephanie was able to scoop her up. Despite being a bit scared initially, the kitten never hissed or spit, and quickly calmed down when a rescuer started petting her.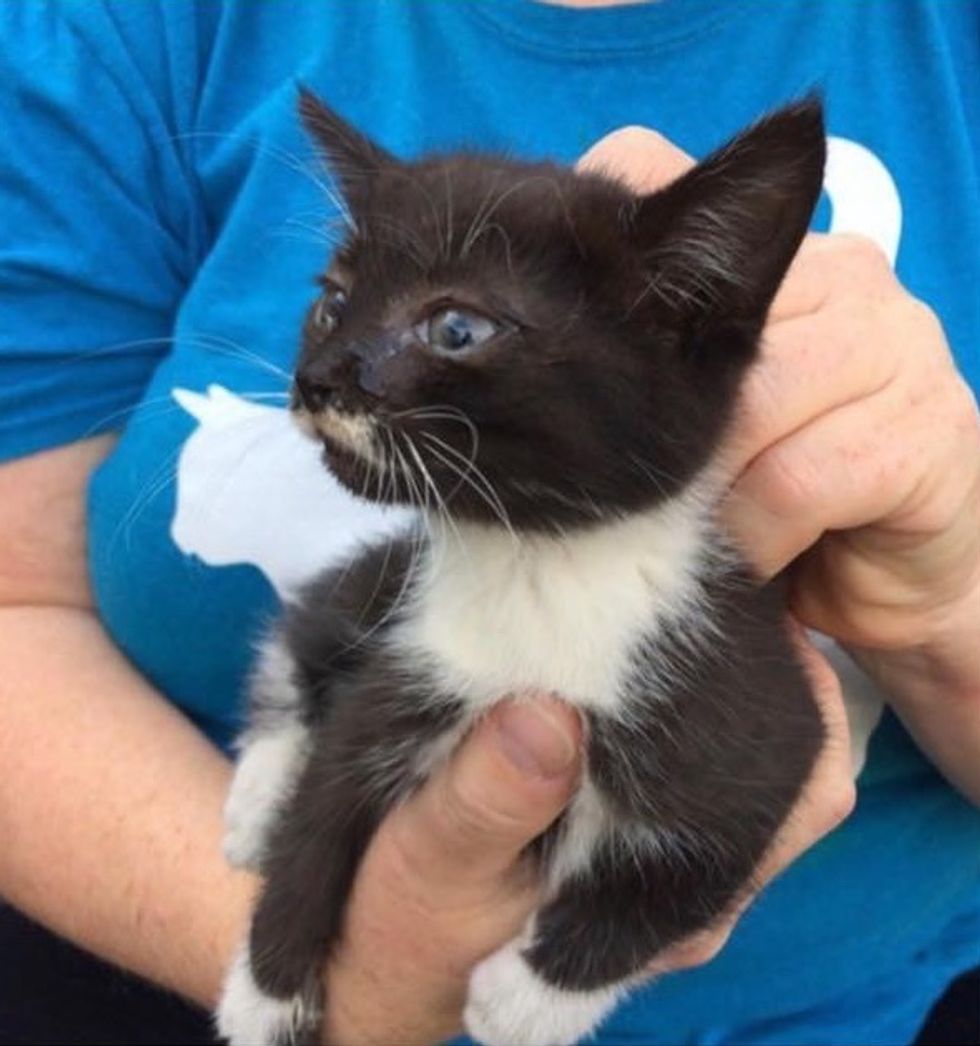 Sparkle Cat Rescue
They put her in a carrier and took her to the rescue to get her the medical attention she needed. The kitten was covered in fleas and finally had it treated.
The sweet tuxedo was so happy that she was meowing with her tail up in the air while getting helped.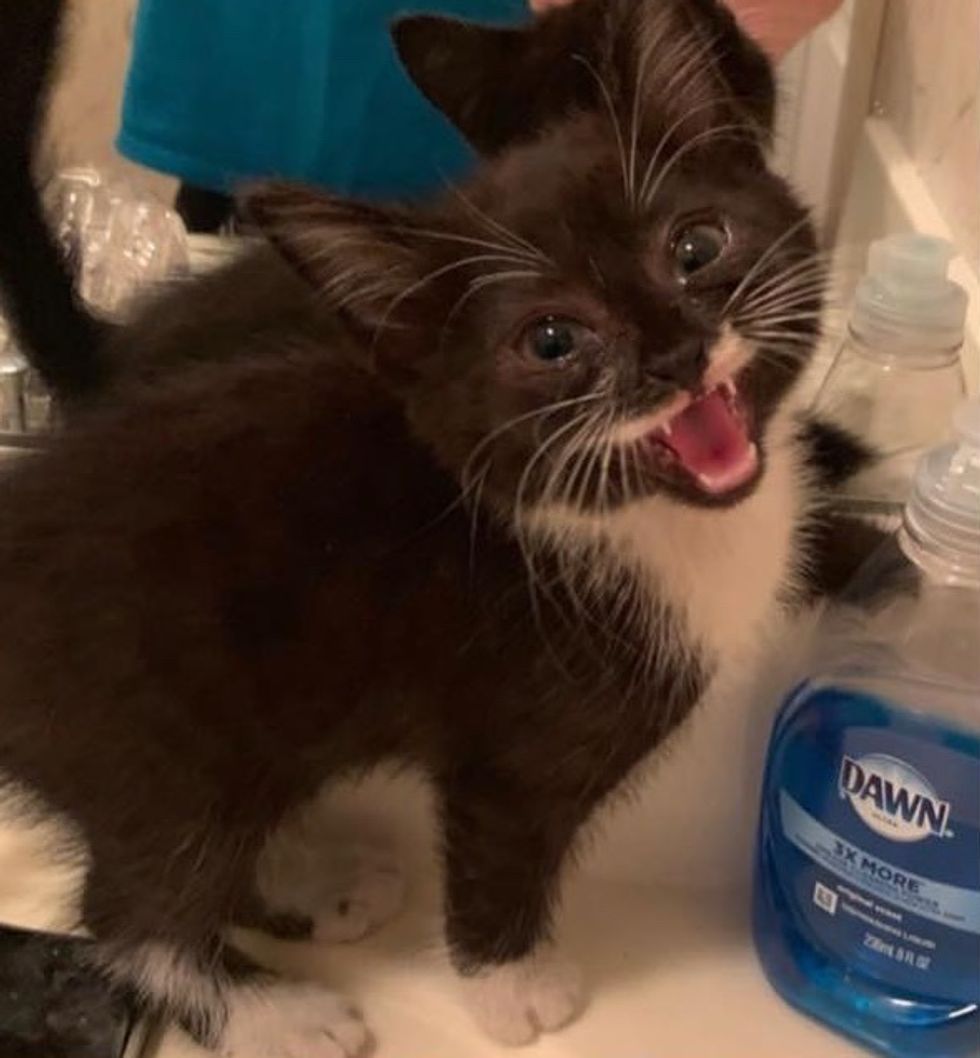 Sparkle Cat Rescue
"We have no idea where the kitten came from — was it abandoned or did it hitch a ride under a car," Stephanie said.
"But the kitten is safe and will be loved."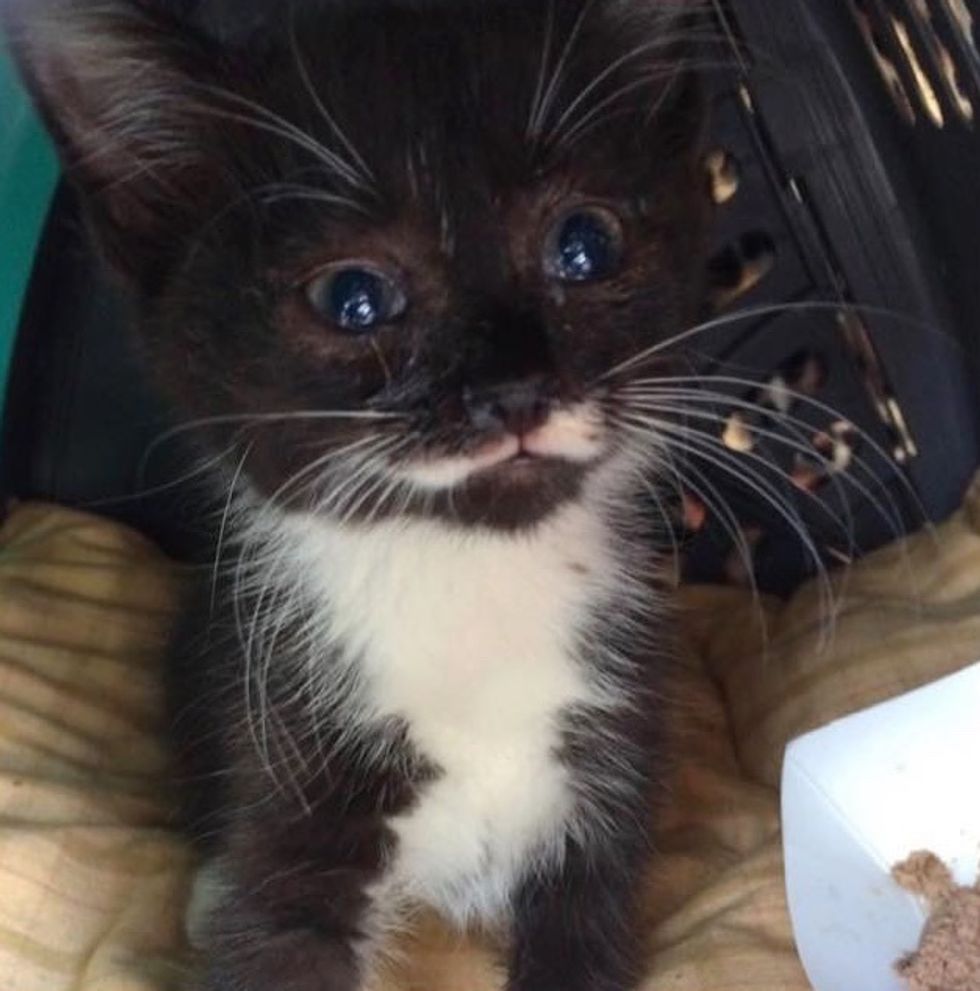 Sparkle Cat Rescue
Connie Hill, a volunteer of the rescue, learned that the kitten needed a foster home and immediately stepped up to help.
The tuxedo settled right in and explored every nook and cranny she could find. After a rough start on the streets, she's so grateful to be cuddled and loved.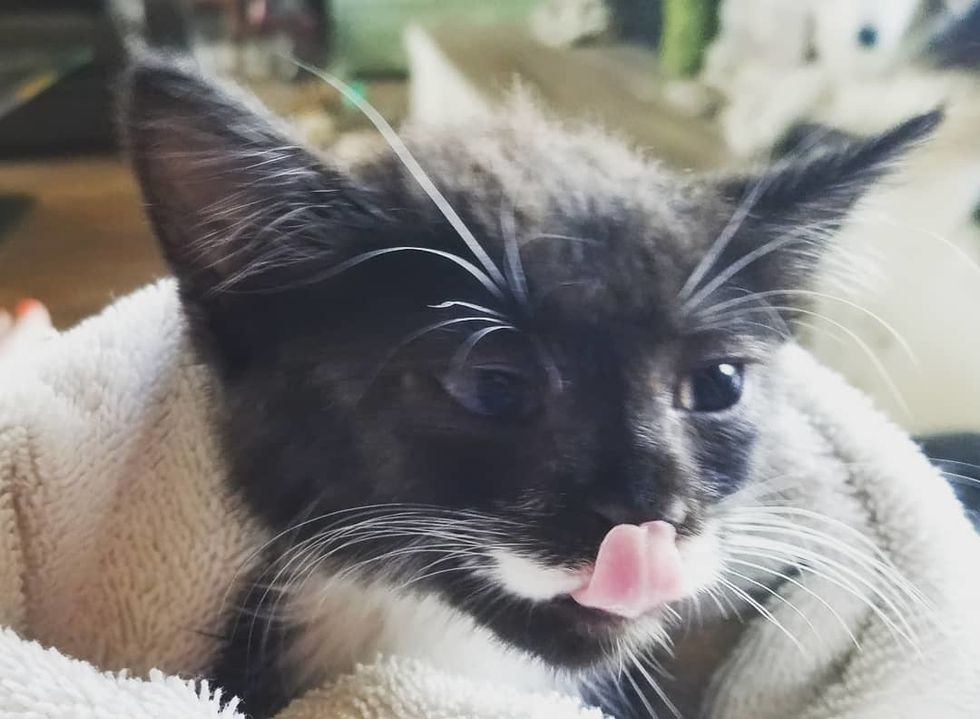 Connie Hill @1packleader
They named her Milkshake and the sweet kitty is thriving in foster care.
She has many furry friends to play with and a loving family that tends to her needs.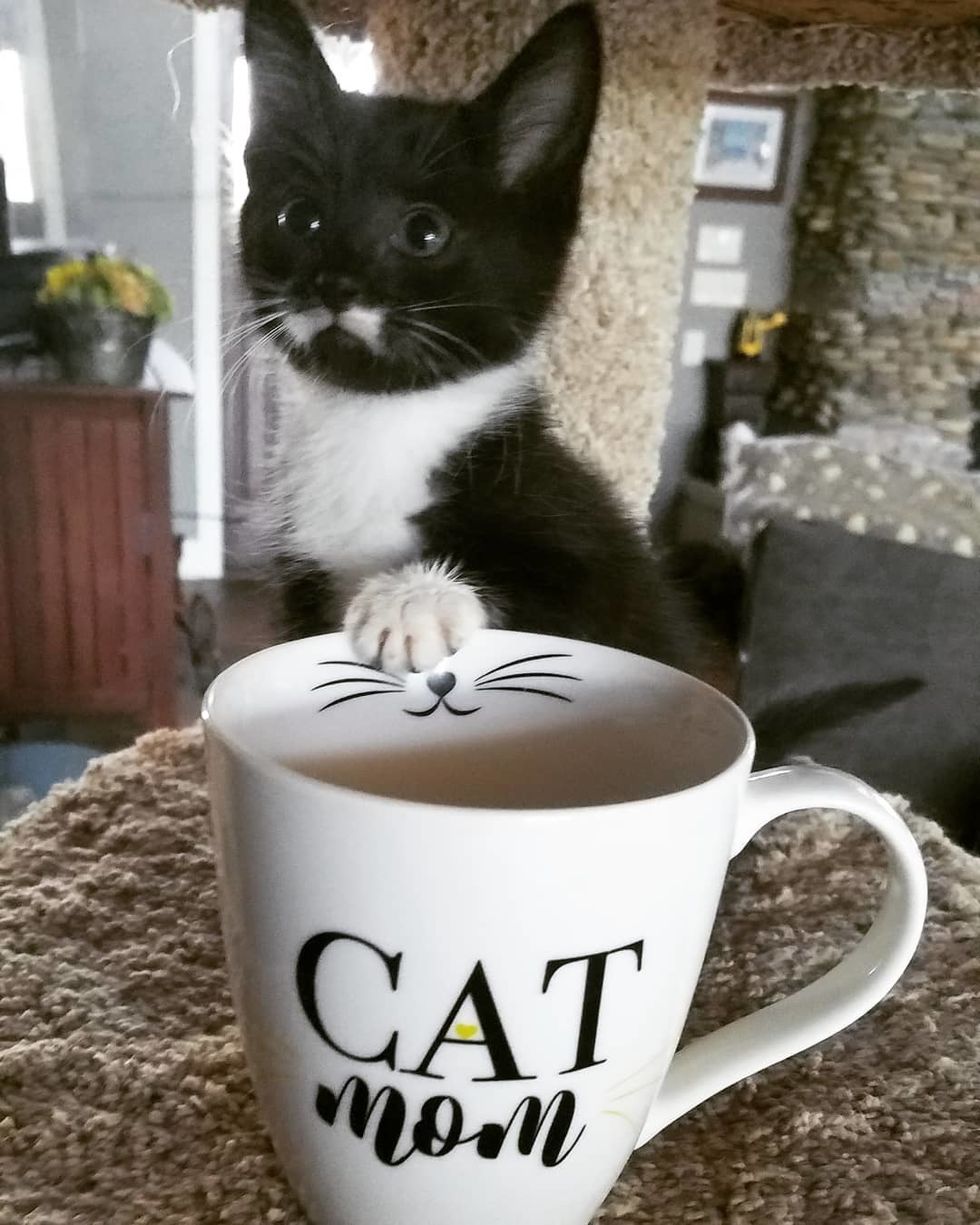 Connie Hill @1packleader
Who needs a kitten bowl when you can drink from a big doggie bowl.

No more wandering the streets for the little kitty — Milkshake is running the house like she owns it and has a wonderful future ahead of her.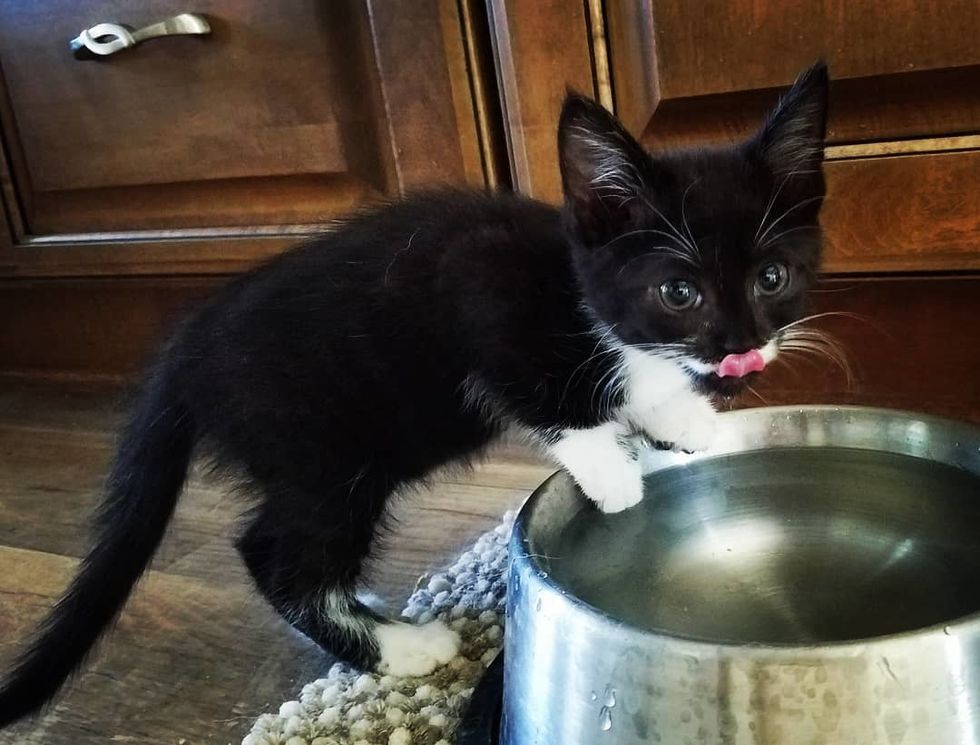 Connie Hill @1packleader
Share this story with your friends. If you would like to support their rescue efforts, click here to see how you can help. Follow updates on Milkshake on Instagram.
Related story: Cat Walks to Neighbor's Home and Finds Kindness After His Own Family Left Him Behind