A kitten who was found on a porch all alone, discovered cuddles one day, and just kept wanting more.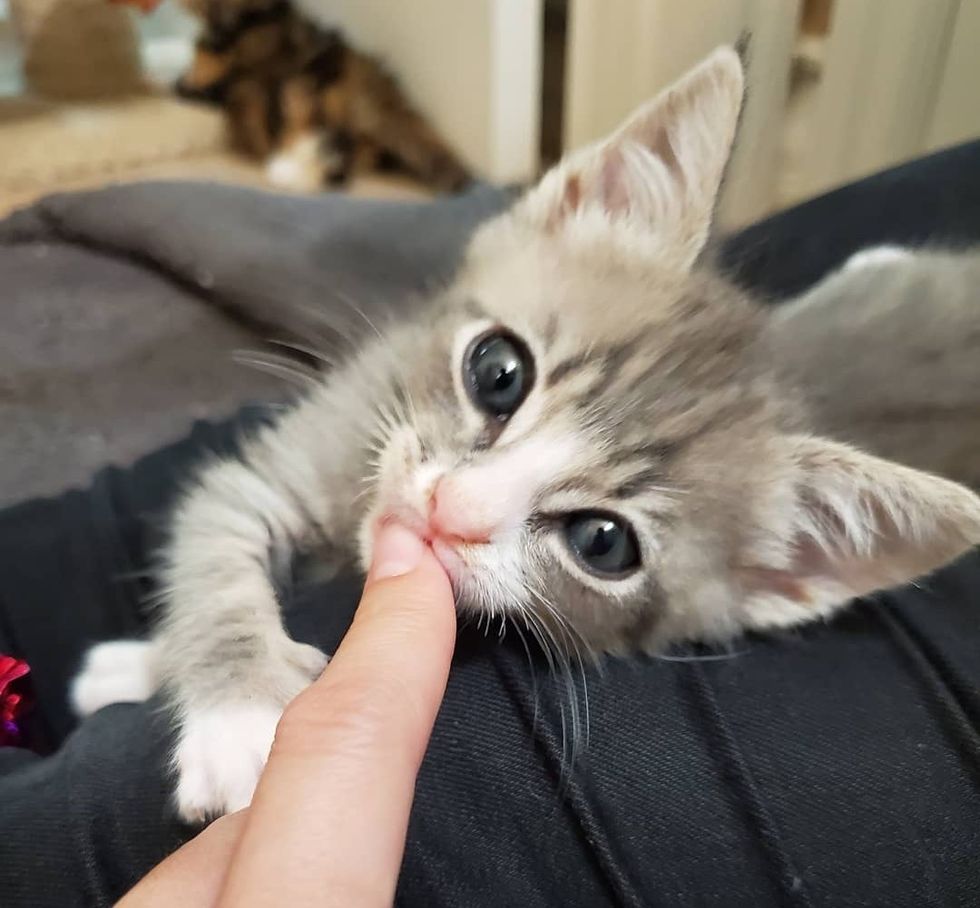 Jen Marder
A resident from Los Angeles heard meowing coming from outside. It was on and off for a while. When she followed the sound of the cries, it eventually led her to a tiny ball of fur all by himself, sitting on the steps of a porch.
Wrenn Rescues was contacted as the kitten was in need of round-the-clock care. Ashley Kelley, a foster volunteer, stepped up to help. The little singleton needed friends, so a few days after arrival, Ashley paired him up with a litter of four.
The kitten was lovingly named Mustang Bartholomew.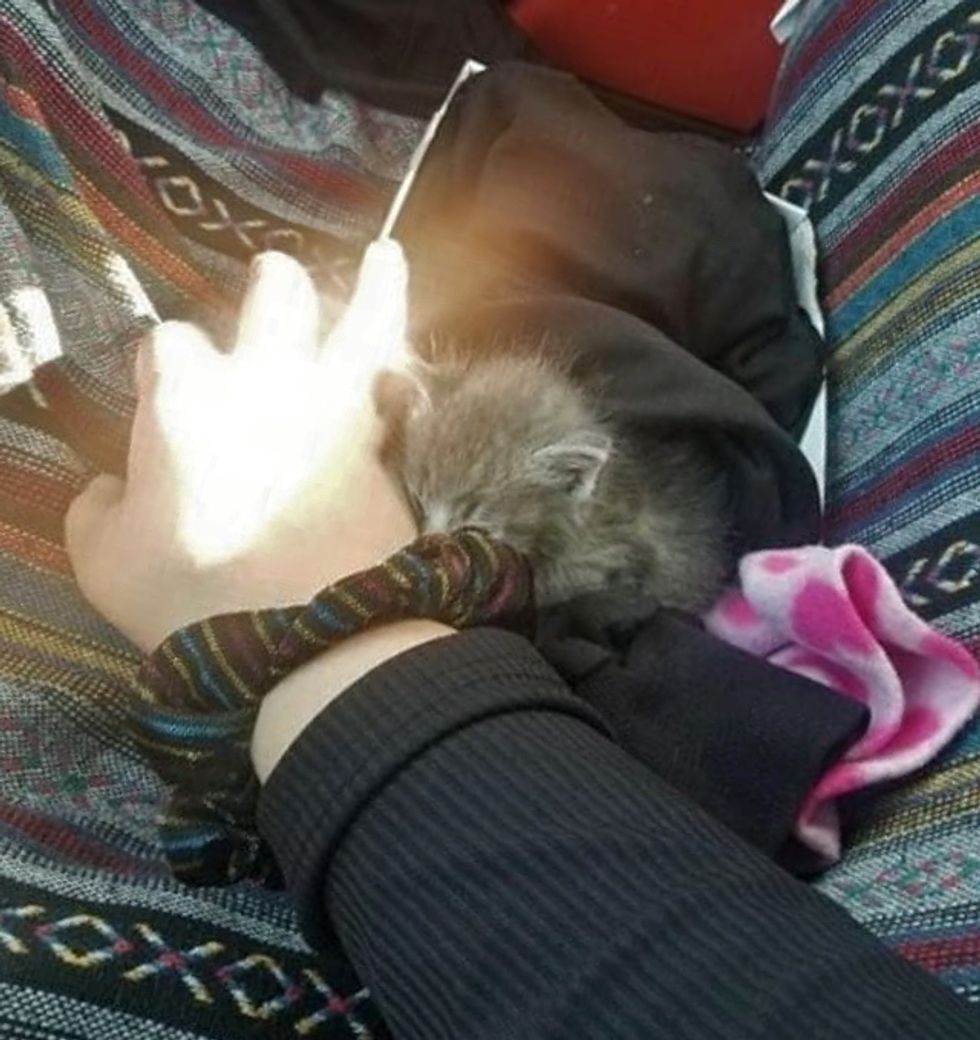 Mustang the kitten on his way to his foster homeAshley Kelley
Mustang was very small, just half the size his age. "He's the sweetest little guy I've ever met, and he's very cuddly," Ashley told Love Meow.

From the very first day in foster care, the little former stray proved to be quite the cuddle-bug.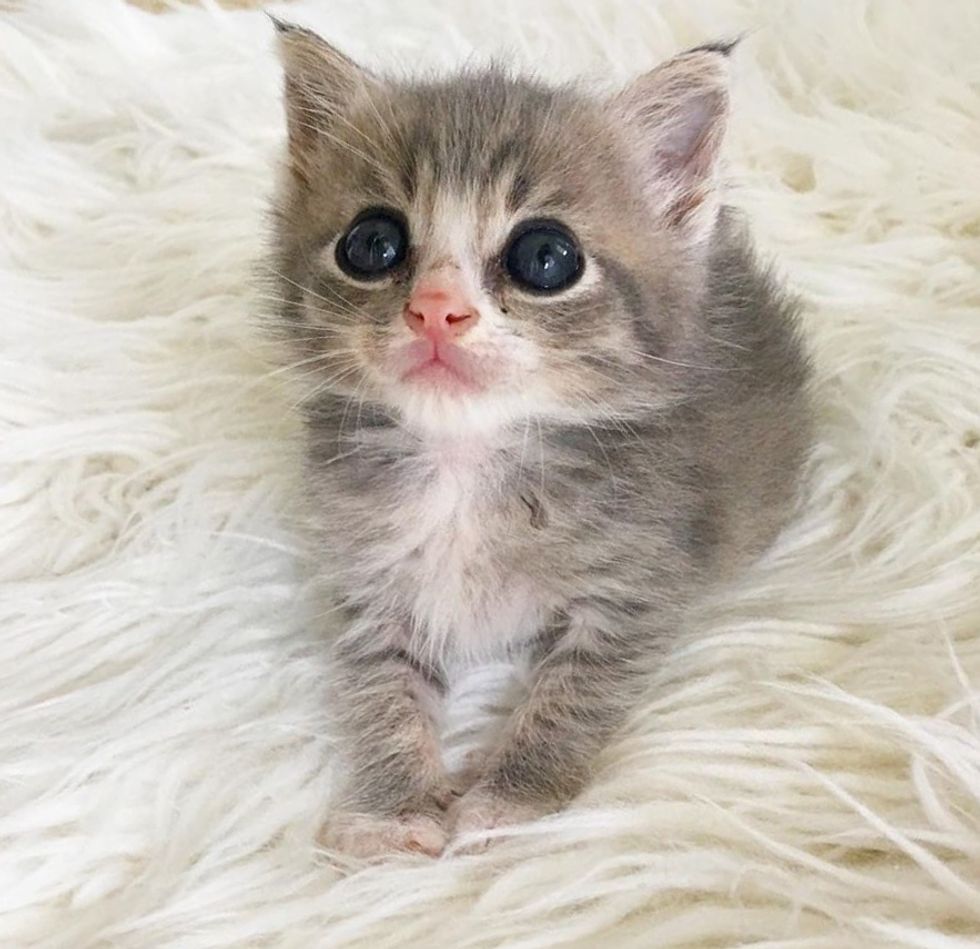 Ashley Kelley
He would crawl onto his foster mom's lap as soon as she entered the room. He was very persistent and never missed a single opportunity for a hug.

When Jen Marder took over the foster duties, she was instantly smitten by the little cuddle-bug.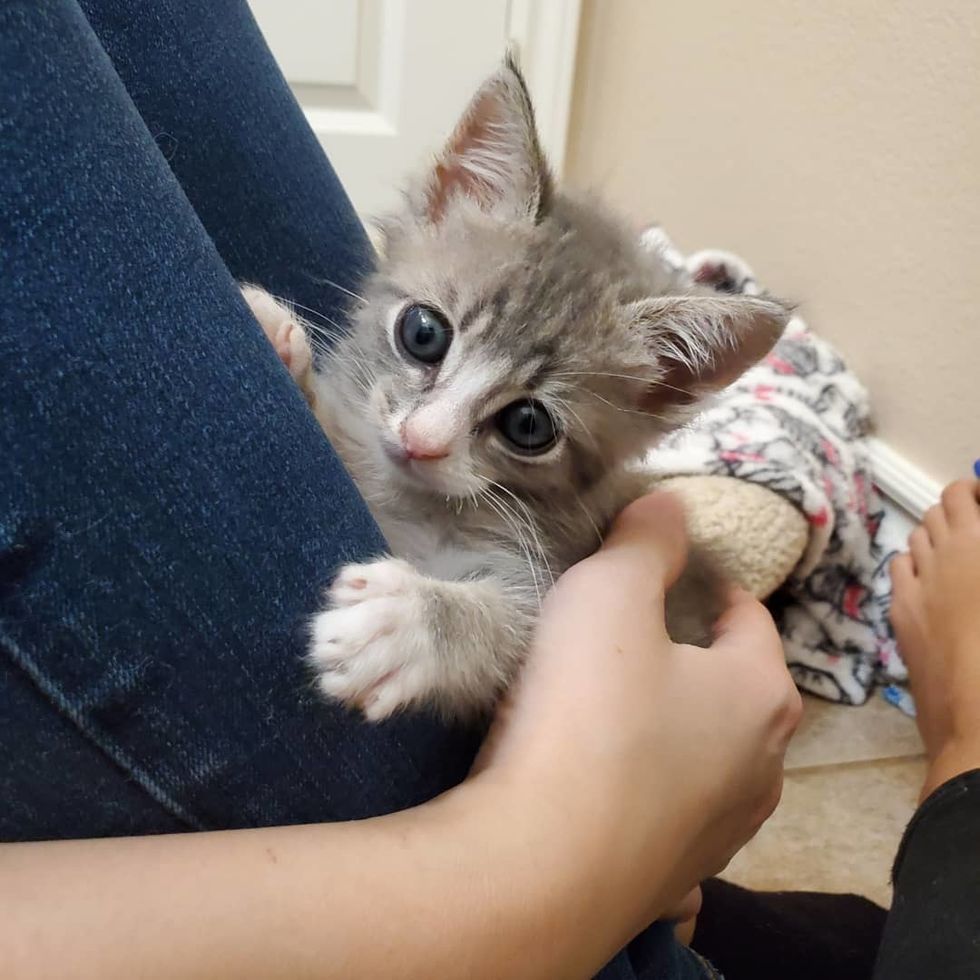 Jen Marder
"When I come into the foster room, he comes running to greet me," Jen told Love Meow. "He is always entertaining."

The little gray kitten would wrestle and chase other kitties around the house, creating antics and doing what he did best. By the end of the day, he always sought a warm lap to nap in.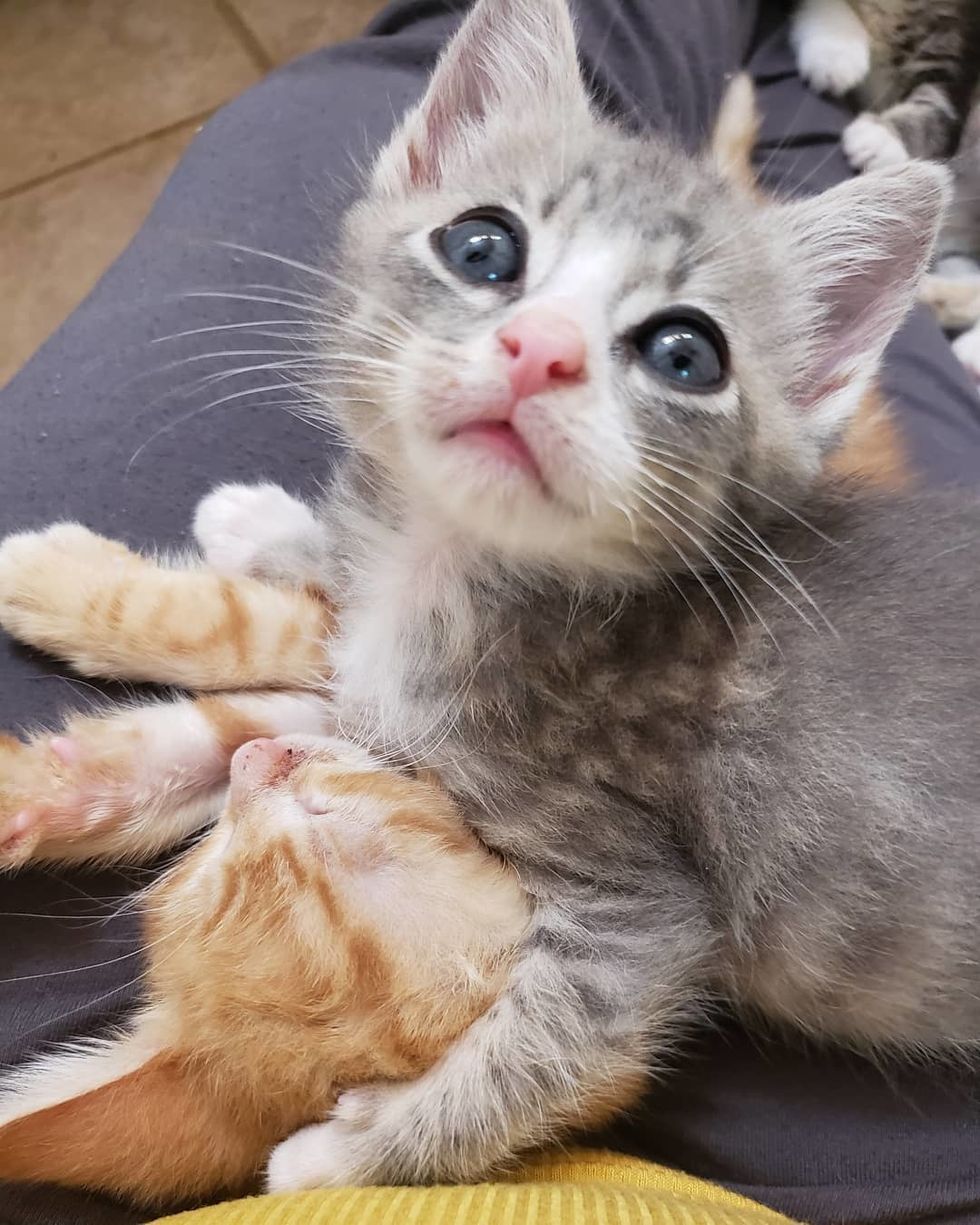 Jen Marder
"Mustang may have his feisty moments, but he is an absolute love bug."

He would crawl onto Jen's lap after a long day of playing, and quickly go to sleep as if he had an instant snooze button. Being in a warm lap and cuddled made him the happiest kitty in the world.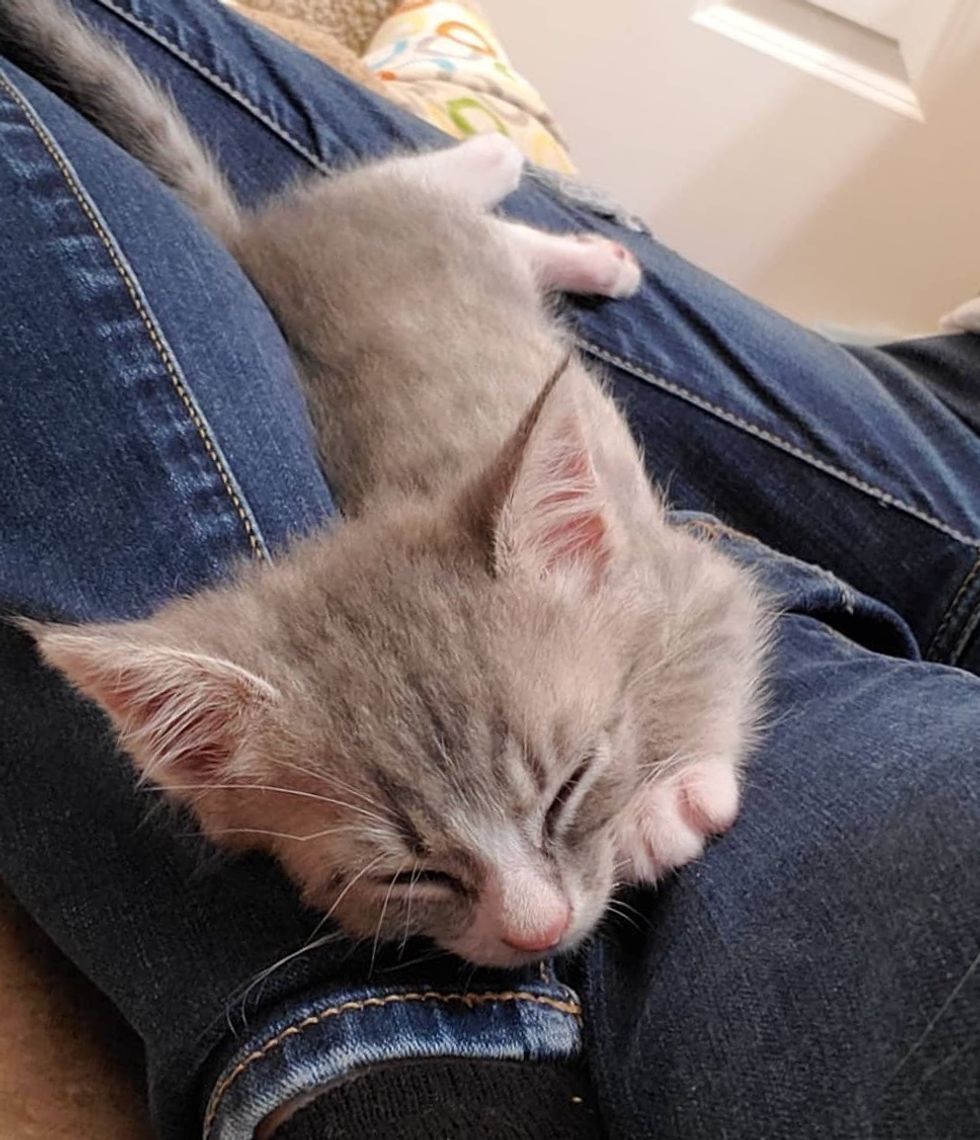 Jen Marder
Mustang is constantly seeking attention. He loves to jump onto the back of his humans as he prefers to be up close and personal.

It's impossible to say "no" when this persuasive little feline comes begging for a cuddle.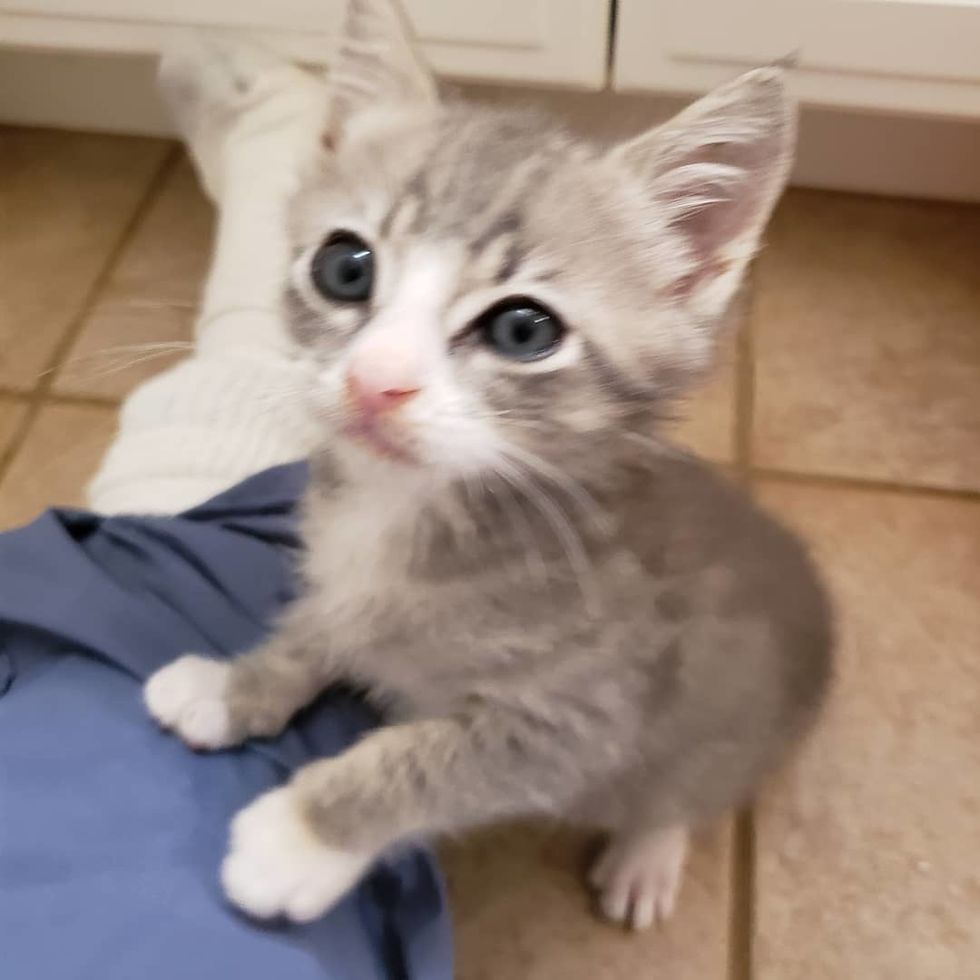 Jen Marder
Mustang is very playful and rambunctious. Despite being small for his age, he has a large personality.

He adores other foster kittens, especially when they join him for a cuddle-fest.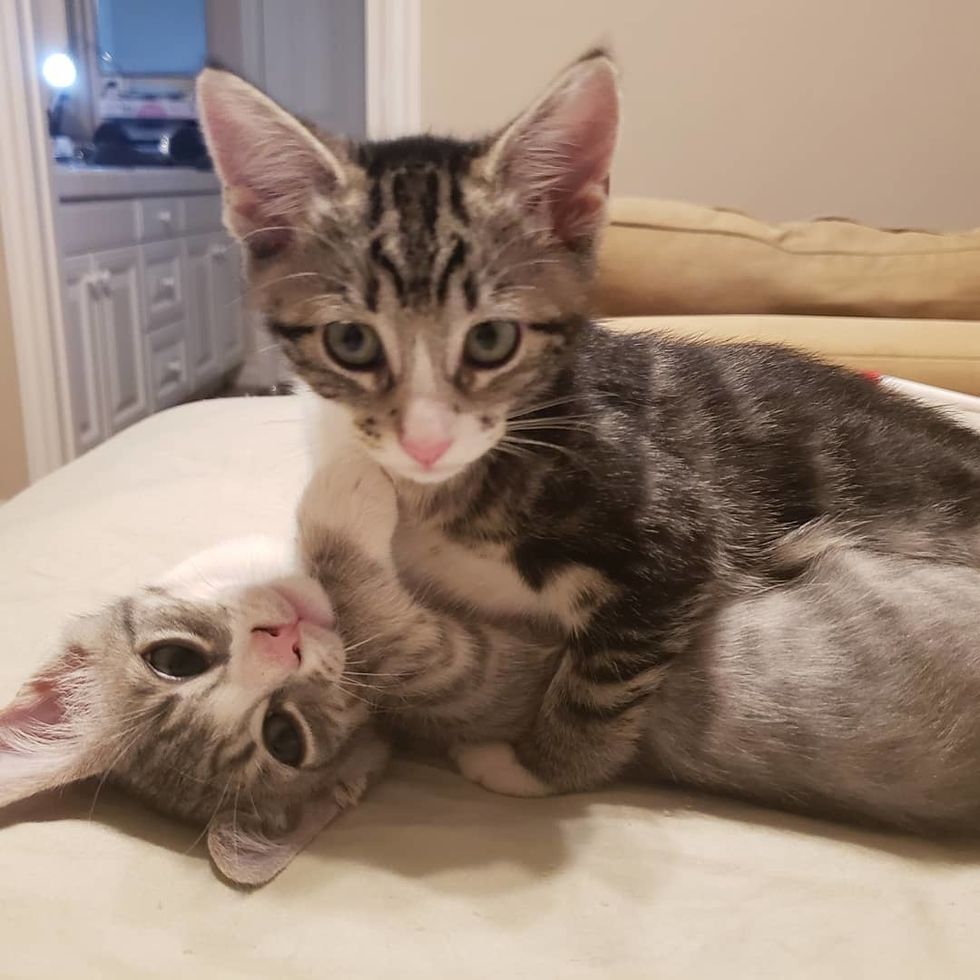 Jen Marder
Throughout his foster journey, the sweet kitty would hop on any empty lap he could find or climb onto a shoulder to stay close to his humans.
Mustang is a people cat, and he's not shy of telling everyone about it.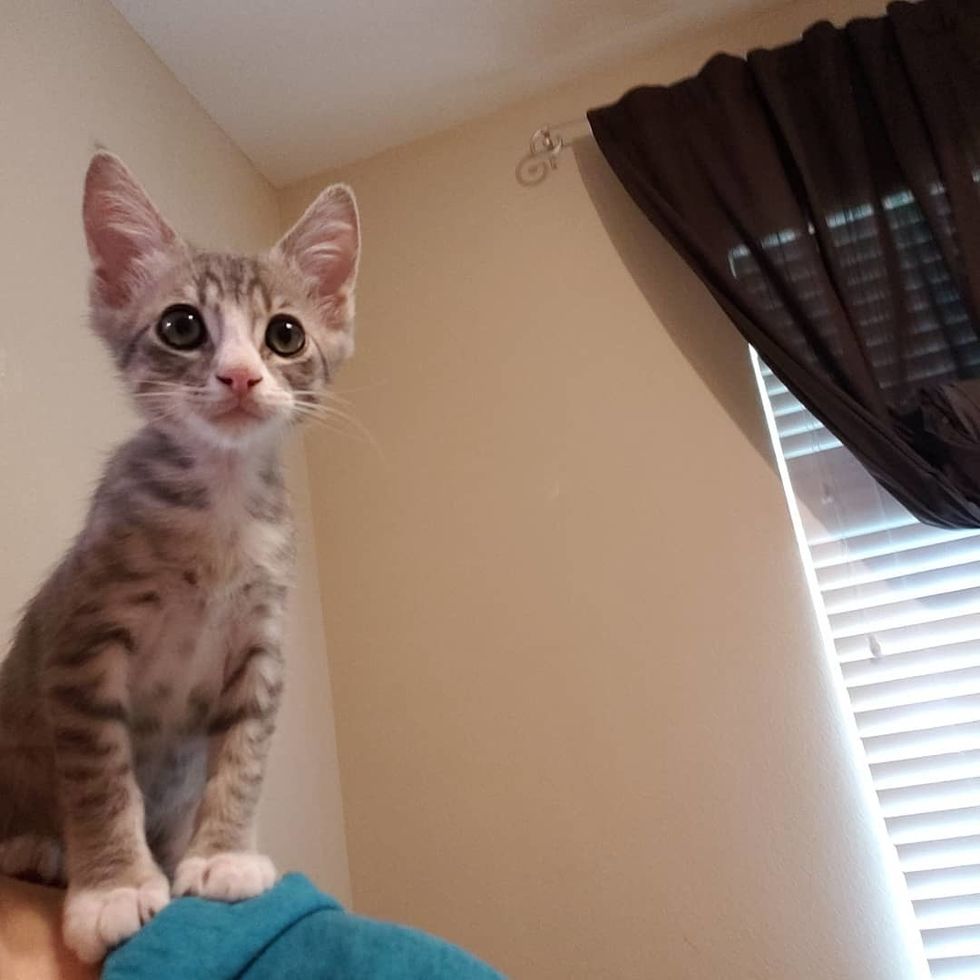 Jen Marder
"In his second to last night in foster care, Mustang was being a silly boy and jumped up on my leg that was crossed over my other leg," Jen said.
The little love-bug has blossomed into a handsome boy and a full-time cuddler.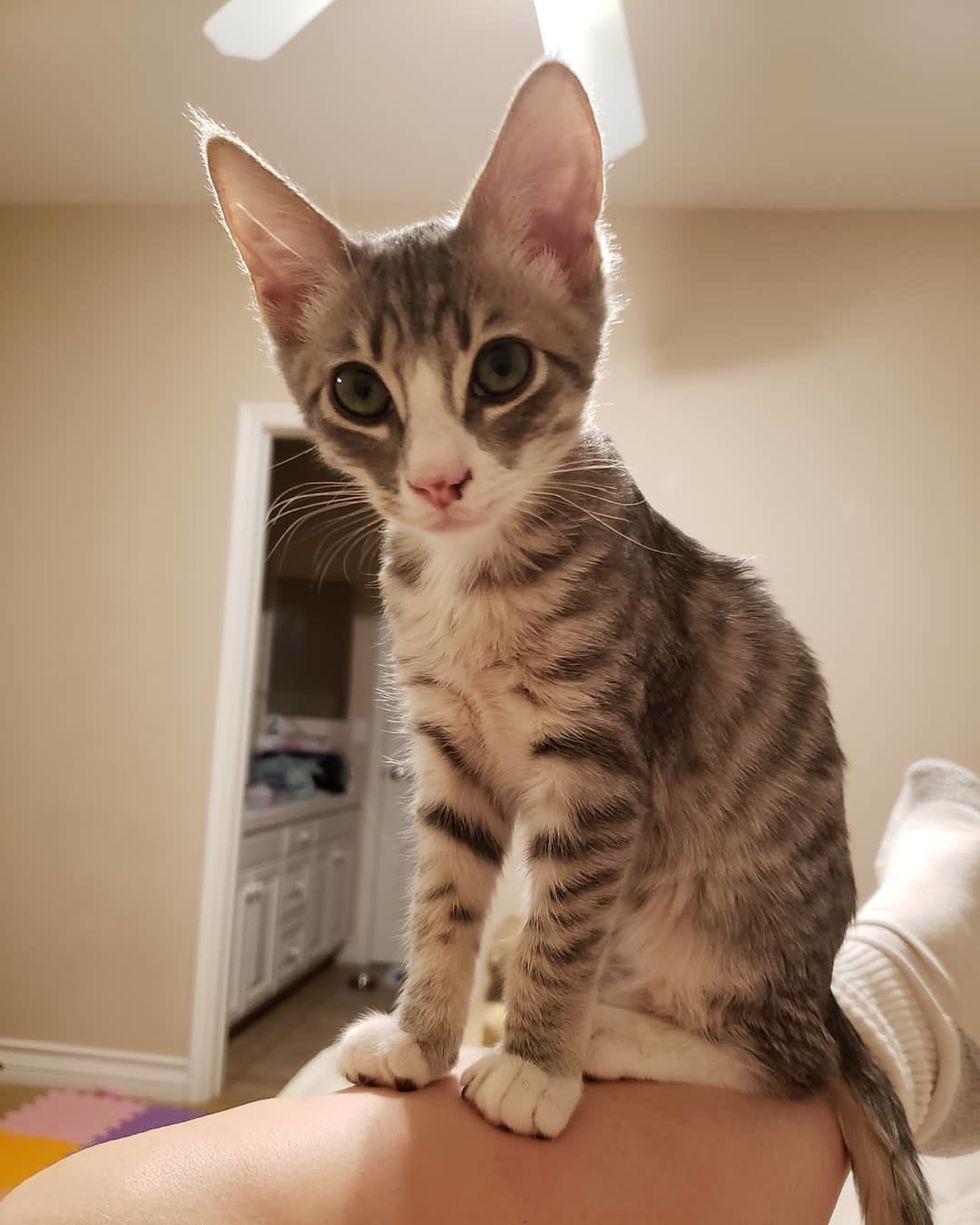 Jen Marder
A family fell head over heels for him and adopted him into their loving home where he would have new feline siblings to love on. Needless to say, Mustang jumped right to it.

"He is so grown up, but still tiny," Jen shared an update with Love Meow.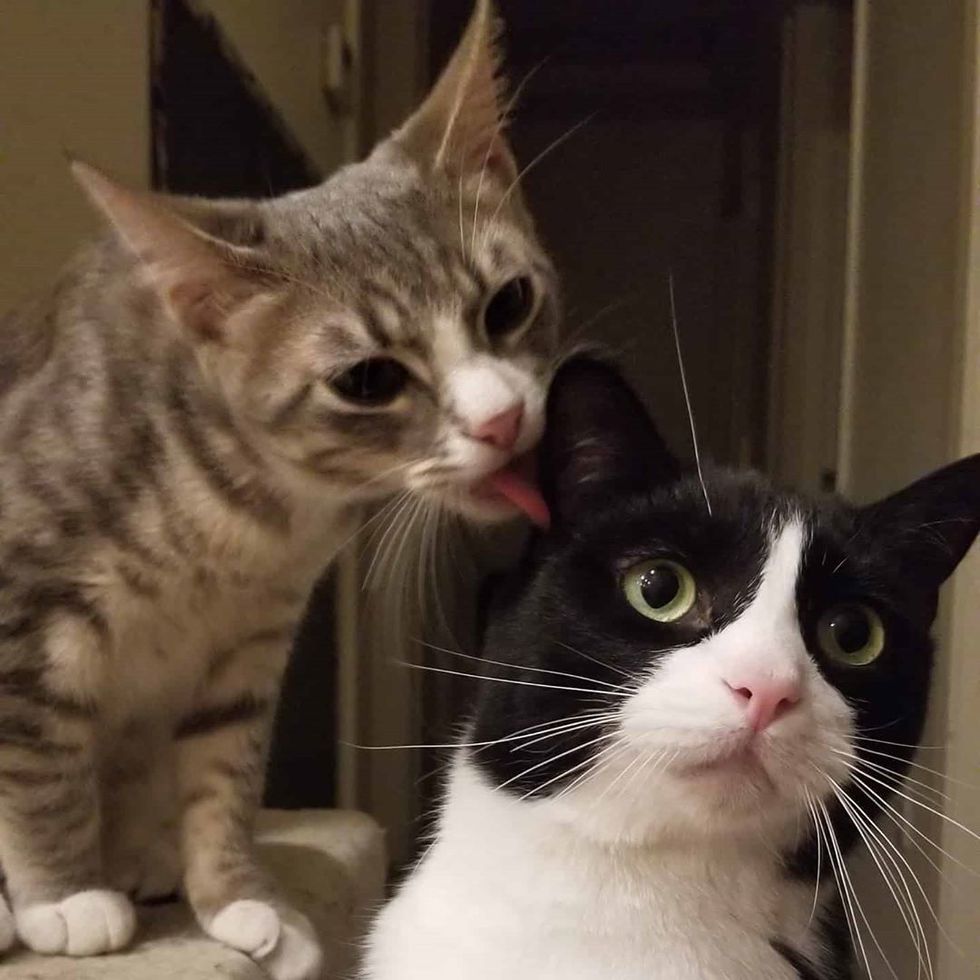 @michelle.milbauer
Some things never change.

The former alley cat continues to shower his family with cuddles and is living the life he always wanted.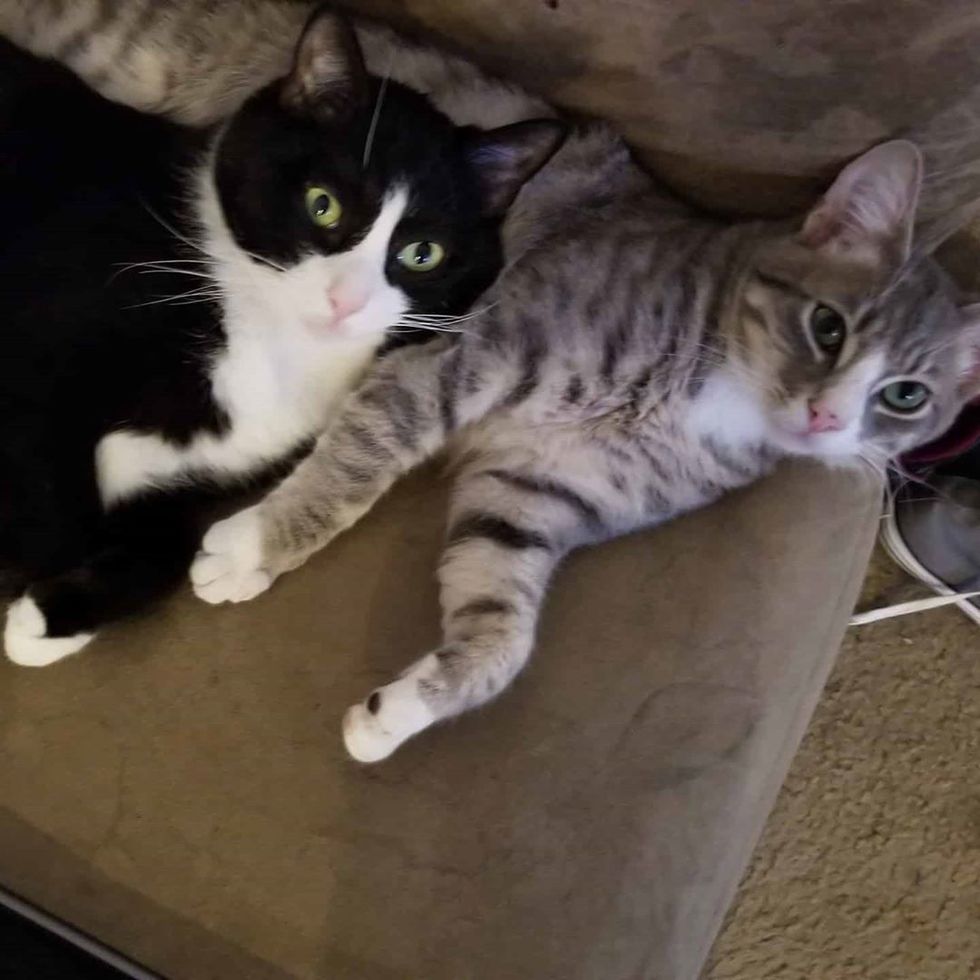 @michelle.milbauer
Share this story with your friends. Follow Wrenn Rescues on Facebook and Instagram.
Related story: Stray Kitten Rescued from Fire, Cuddles Man and Won't Let Go