A little kitten was found all alone in West Covina, California after she had been left behind by her stray cat mother.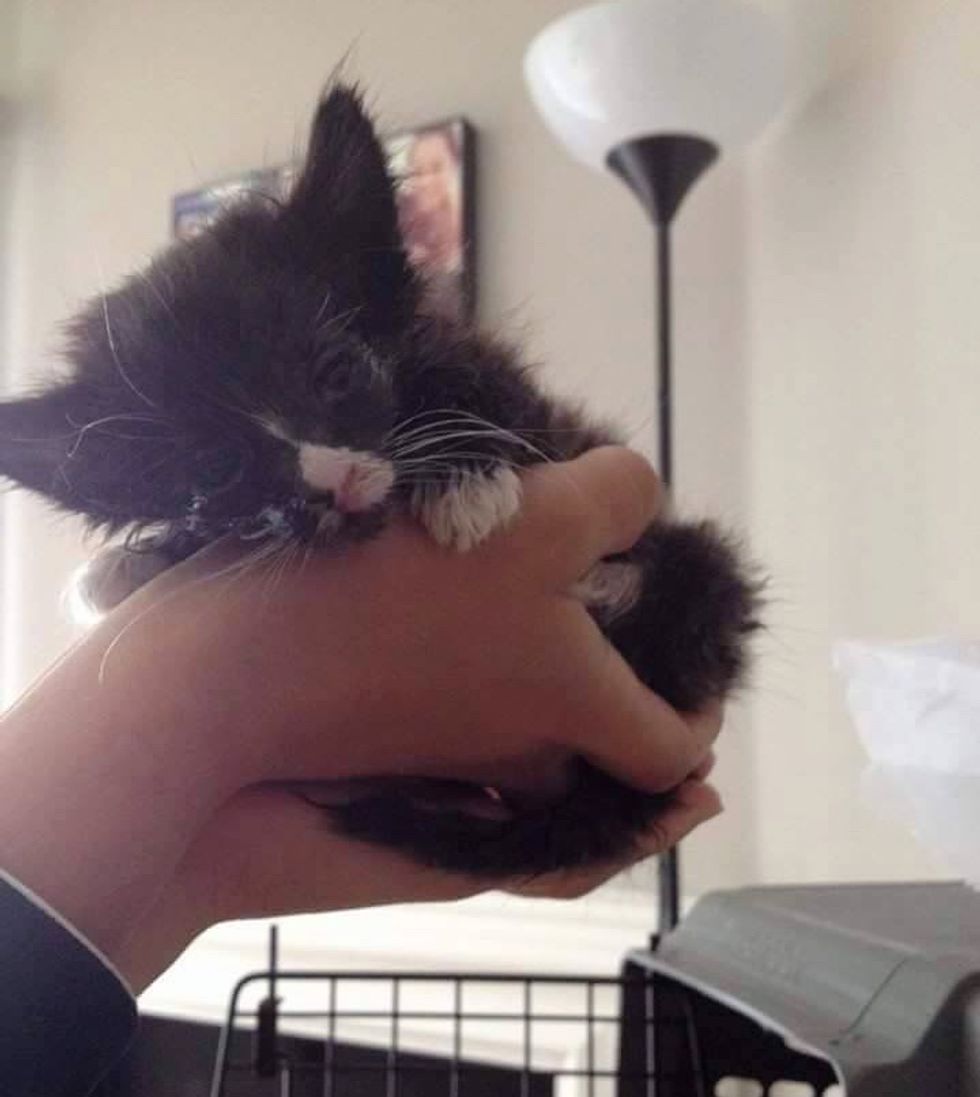 Jacqueline DeAmor
Friends for Life Rescue Network, a rescue group in Los Angeles, offered to take her. When the kitten arrived, she was extremely lethargic, covered in fleas, hypothermic, malnourished, and had a severe respiratory infection.
The kitten was so weak that she became completely listless. "I rushed to the ER rubbing her on my leg while driving. They managed to get her back," Jacqueline DeAmor, co-founder of the rescue, shared with Love Meow.
Her prognosis was grim, and they thought she would not make it through the night. "She was estimated to be two weeks old. It was only later that we found out she'd actually been five weeks."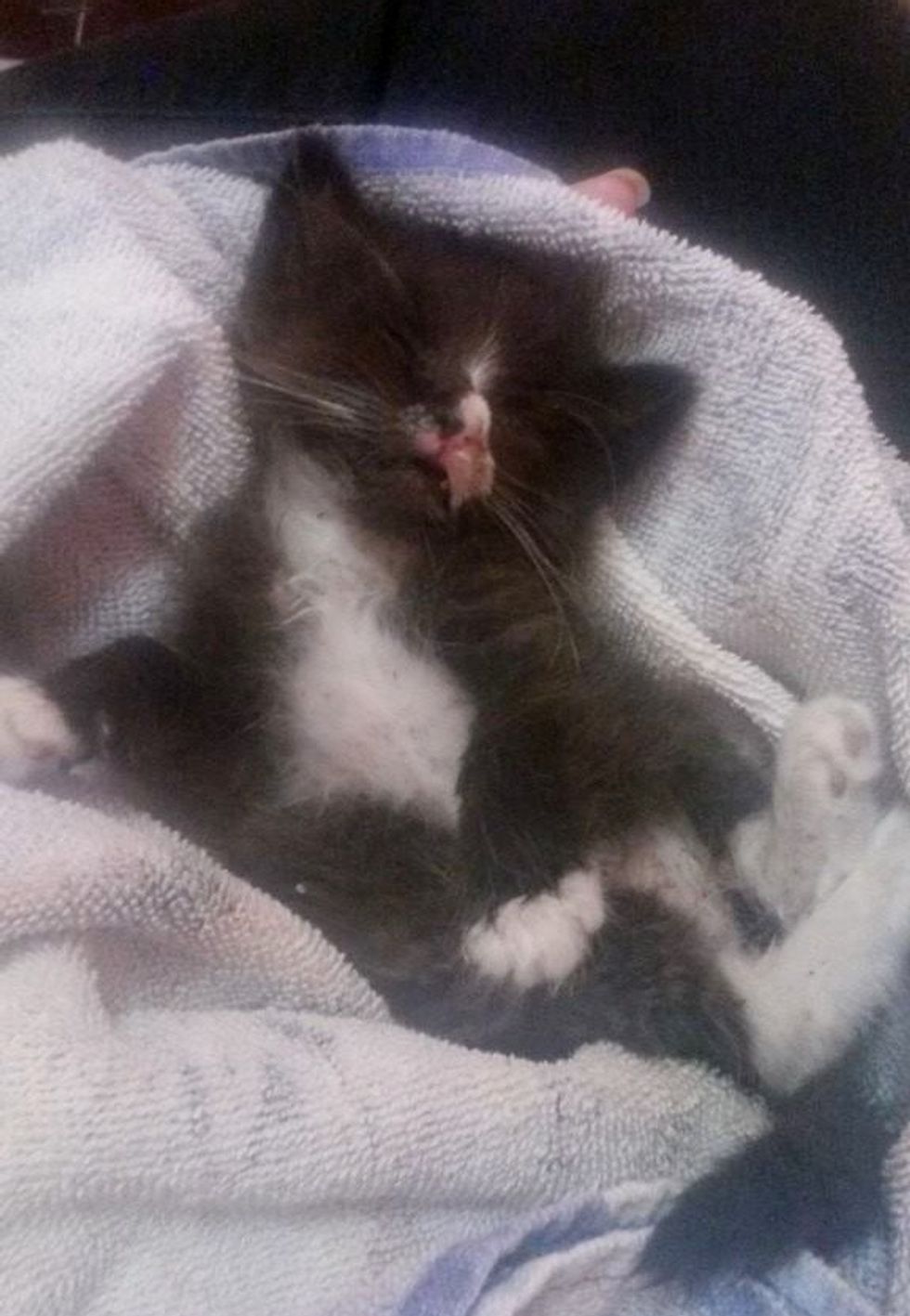 Jacqueline DeAmor
The little tuxedo quickly proved to everyone that she was a warrior. After getting the medical attention that was needed, the kitten survived the night and continued to fight and progress.

They named her Xena, after the Warrior Princess.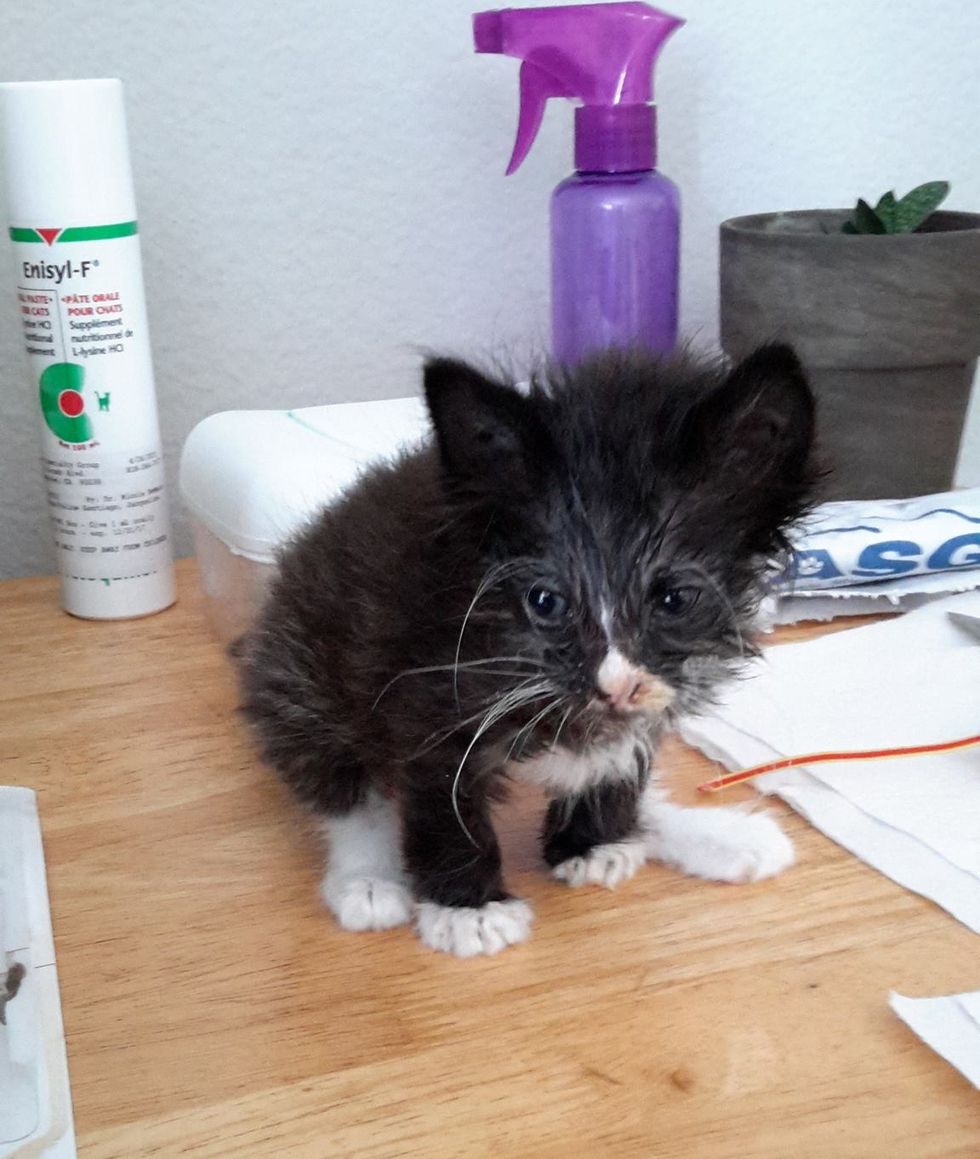 Jacqueline DeAmor
Xena began to show interest in her food. As soon as she regained some strength, she picked herself right up and learned how to use the litter box on her own.
They placed her in a foster home where she would receive round-the-clock care, including bottle feeding, medication, supplements, and daily sub-cutaneous fluids.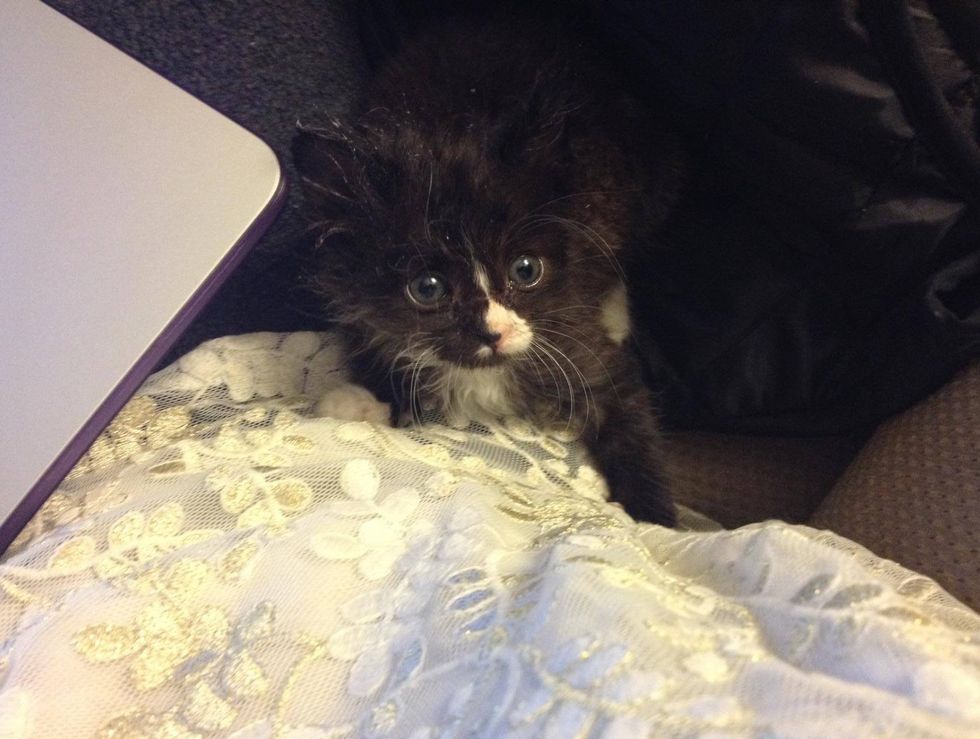 Jacqueline DeAmor
"(On the second day), she bit me hard, and I was so proud," Roxy Alatzar, foster mom, said.
In just five days, Xena made a complete 180. Her rambunctious side started to show, and she became the playful little kitten that she was meant to be.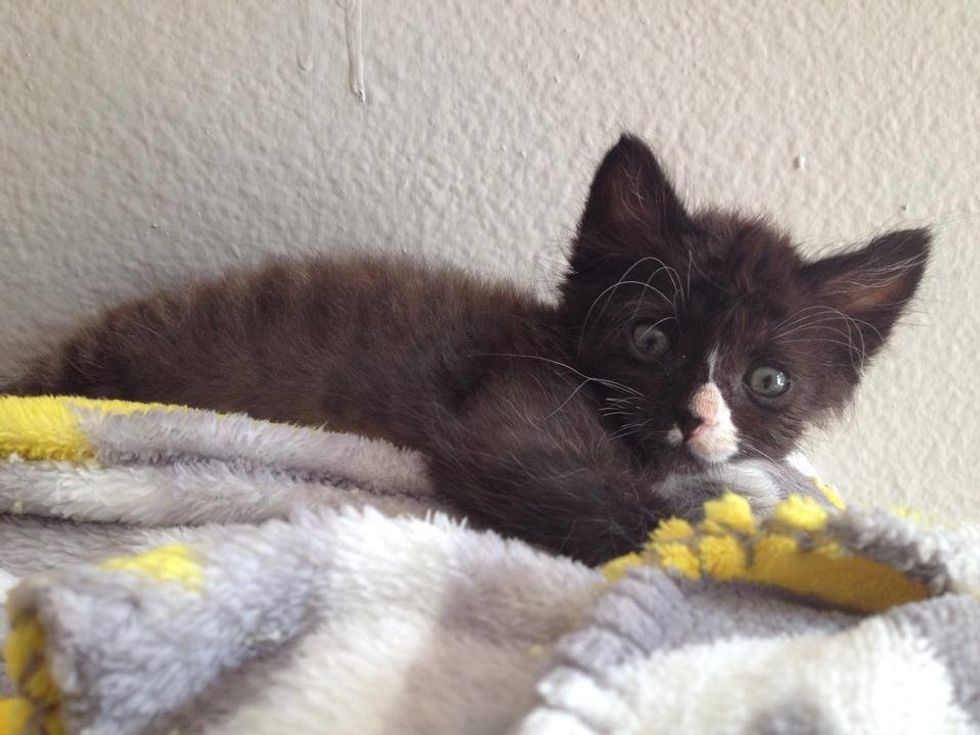 Jacqueline DeAmor
Her foster grandmother made a tiny sweater to keep her warm.
"Xena got cold after she received fluids injected to her back, so my mom knit her a sweater," Roxy said.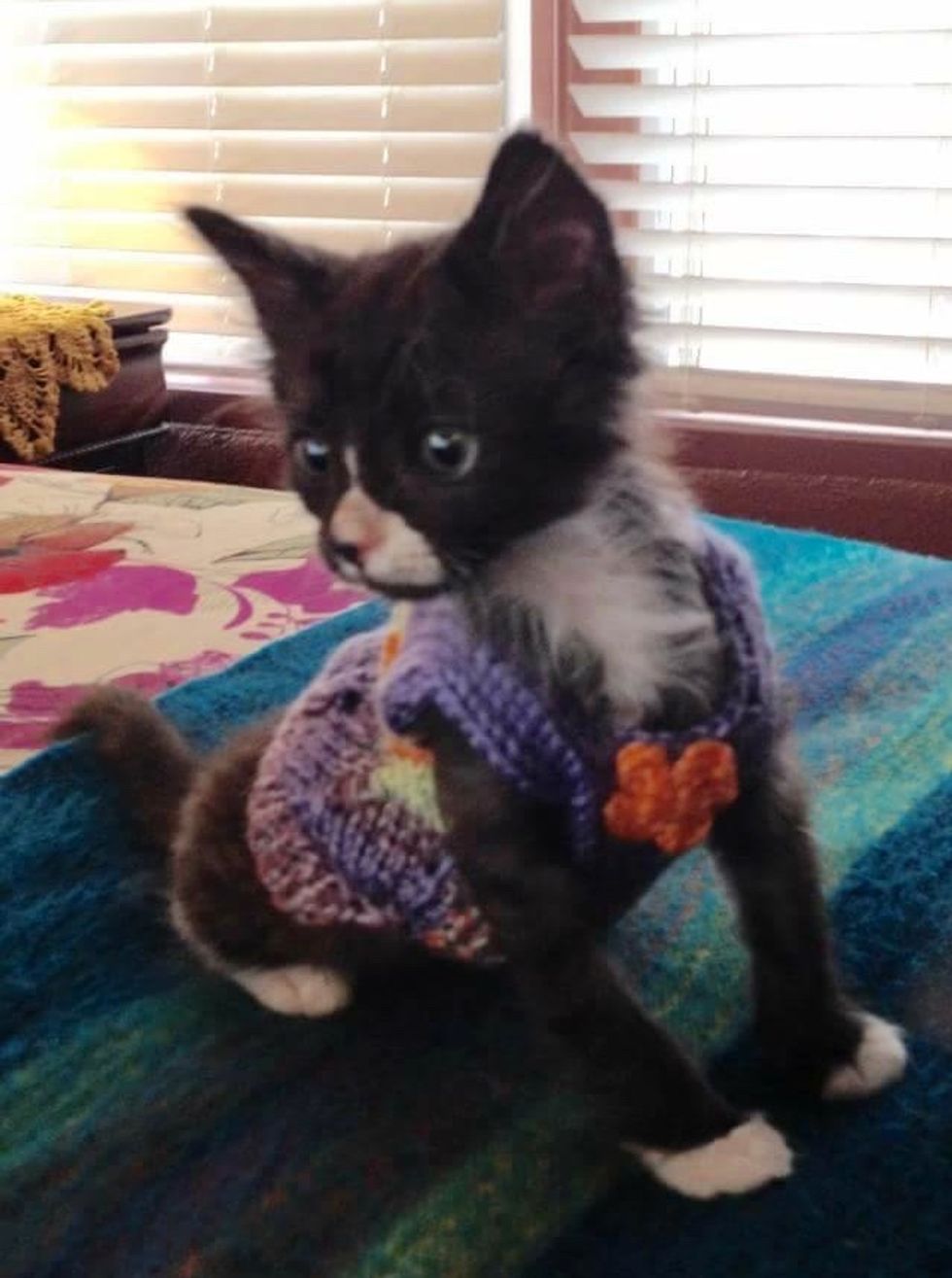 Jacqueline DeAmor
"Despite the odds, Xena pulled through. She has transformed into an incredible kitty. She's playful, affectionate, spunky and loved her dog buddies," Jacqueline said.

Cuddling with her canine friend at her foster home.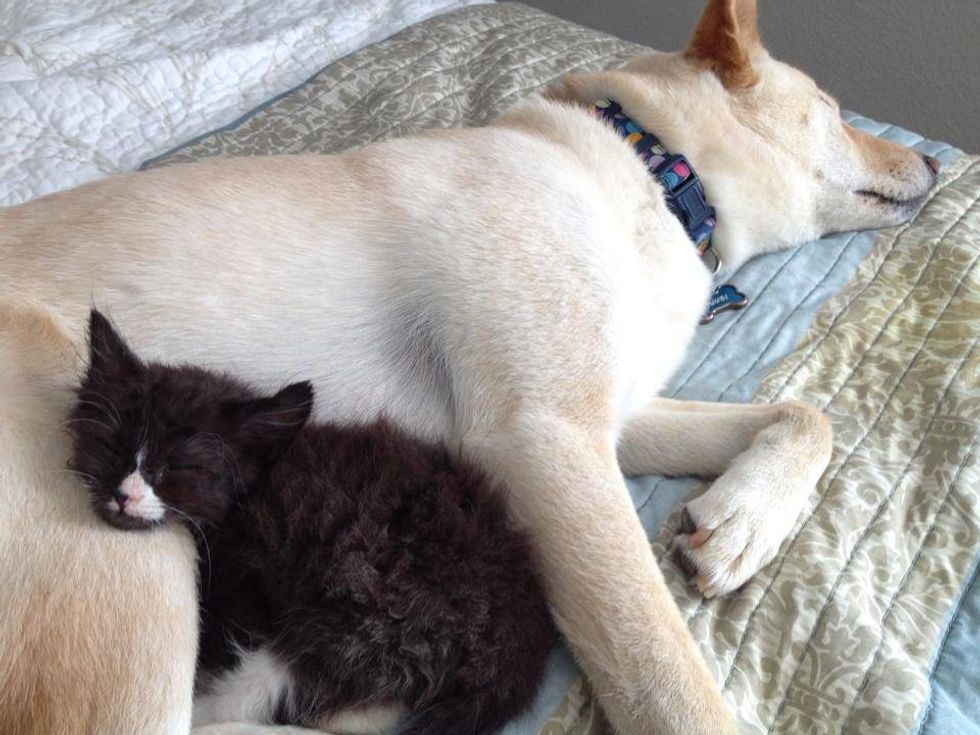 Jacqueline DeAmor
The little kitten bounced back triumphantly with the spirit of a warrior.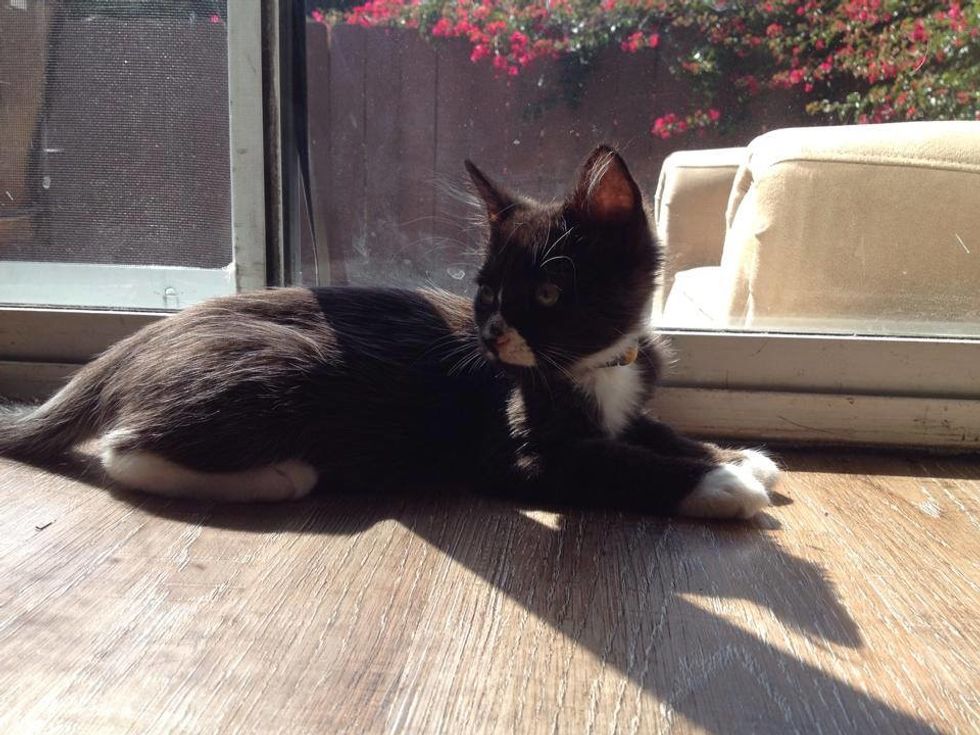 Jacqueline DeAmor
"She has since been adopted into a wonderful and loving home!"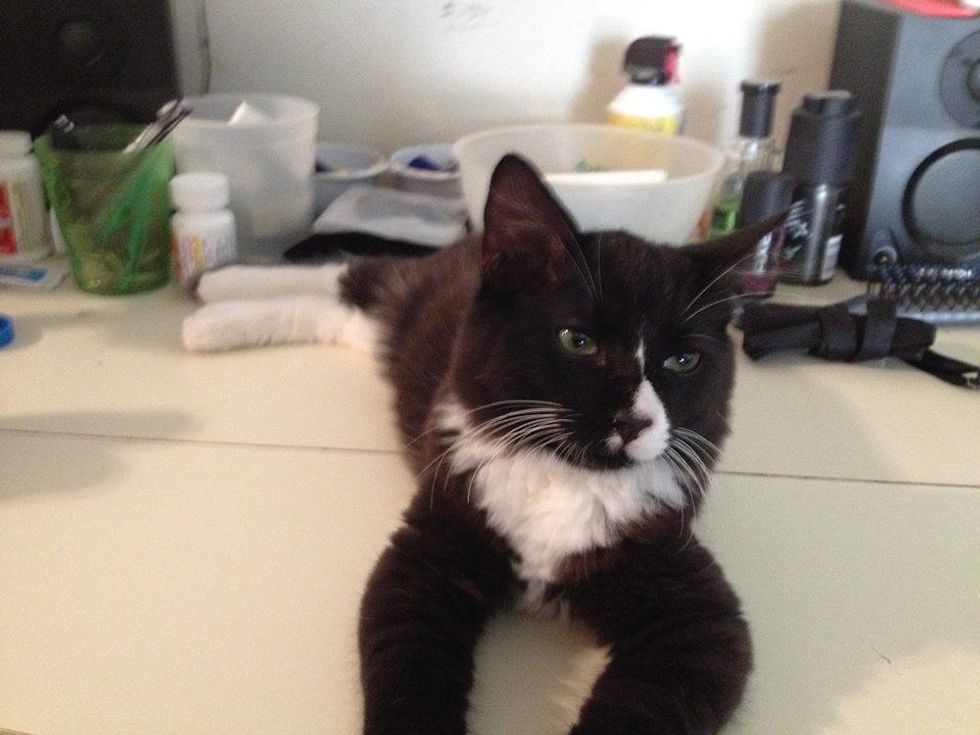 Jacqueline DeAmor
Xena is three years old now. "I can't believe how big and beautiful she has become," Jacqueline said.
"She now loves to eat, play and has so much sass."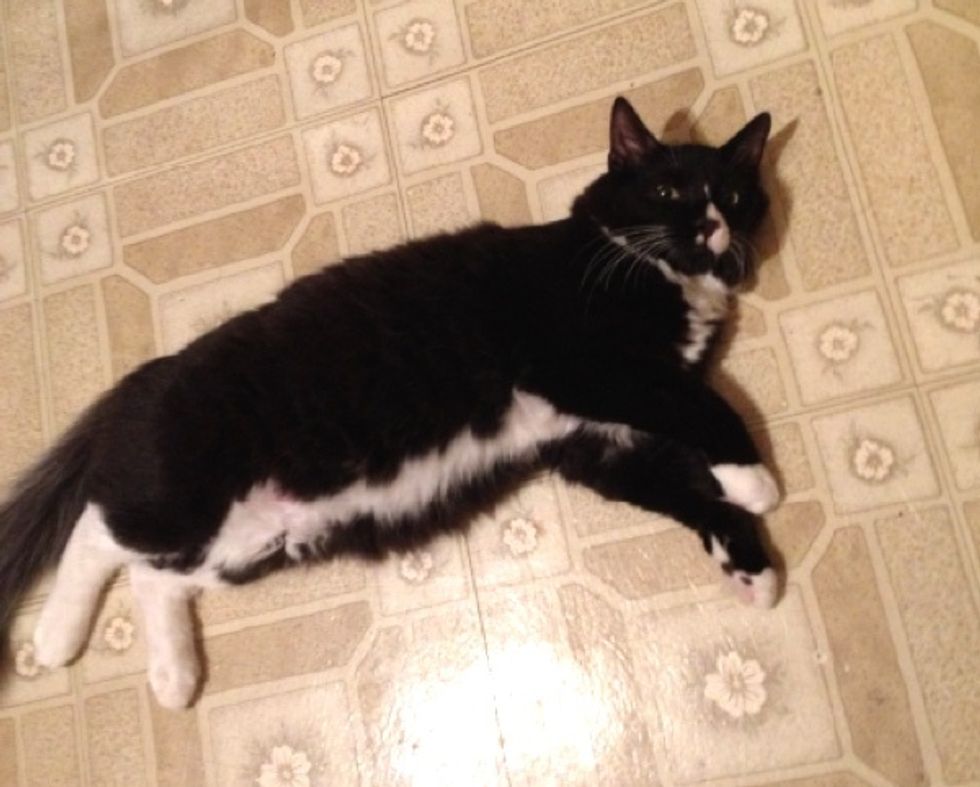 Jacqueline DeAmor
Share this story with your friends. Follow Friends for Life Rescue Network on Facebook and Instagram.
Related story: Woman Saves Orphaned Kitten After Downpour and Brings Him Back to Life