Kittens kept each other going strong as they purred their way to a chance at a better life.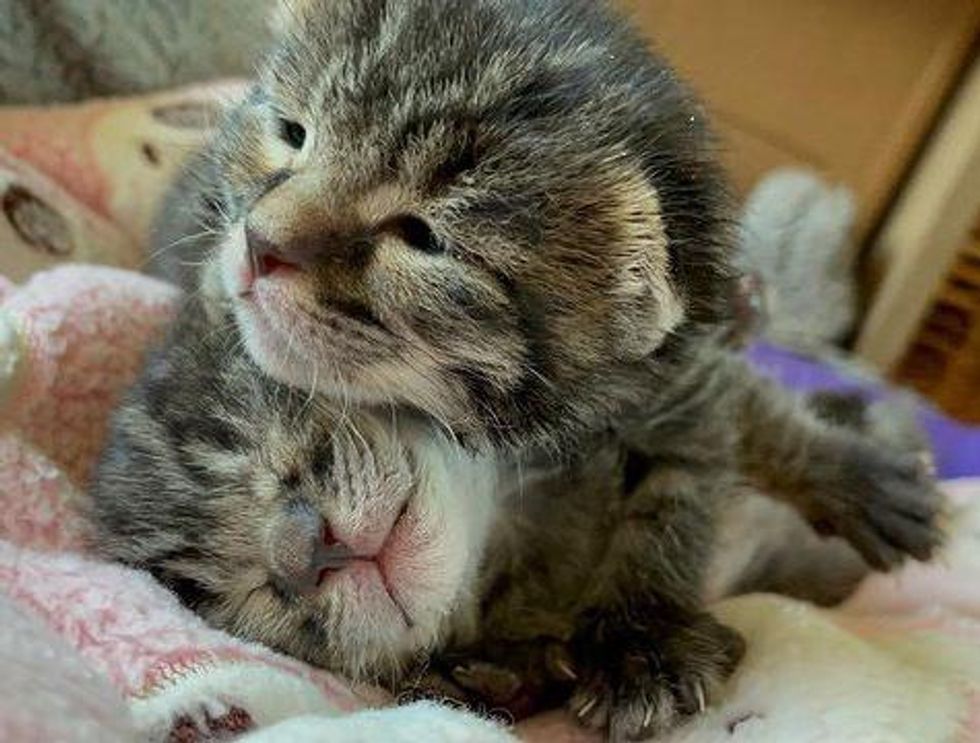 Chandler and Monica the kittensPei Chiu @lilfosterbabes
About a month ago, Caroline Grace, the founder of Baby Kitten Rescue (in Los Angeles), was informed about a pair of tiny tabbies needing urgent help.
A young feral cat was brought into an emergency vet hospital with a pregnant belly and a severe infection. She gave birth to a litter of four, but only two pulled through. Due to the cat's poor health and need for medical treatment, she was unable to care for her kittens.
"The vet determined that the mom would not be able to nurse in her state," Caroline shared with Love Meow. "We picked up the kittens from the vet hospital that night and got them home and in an incubator."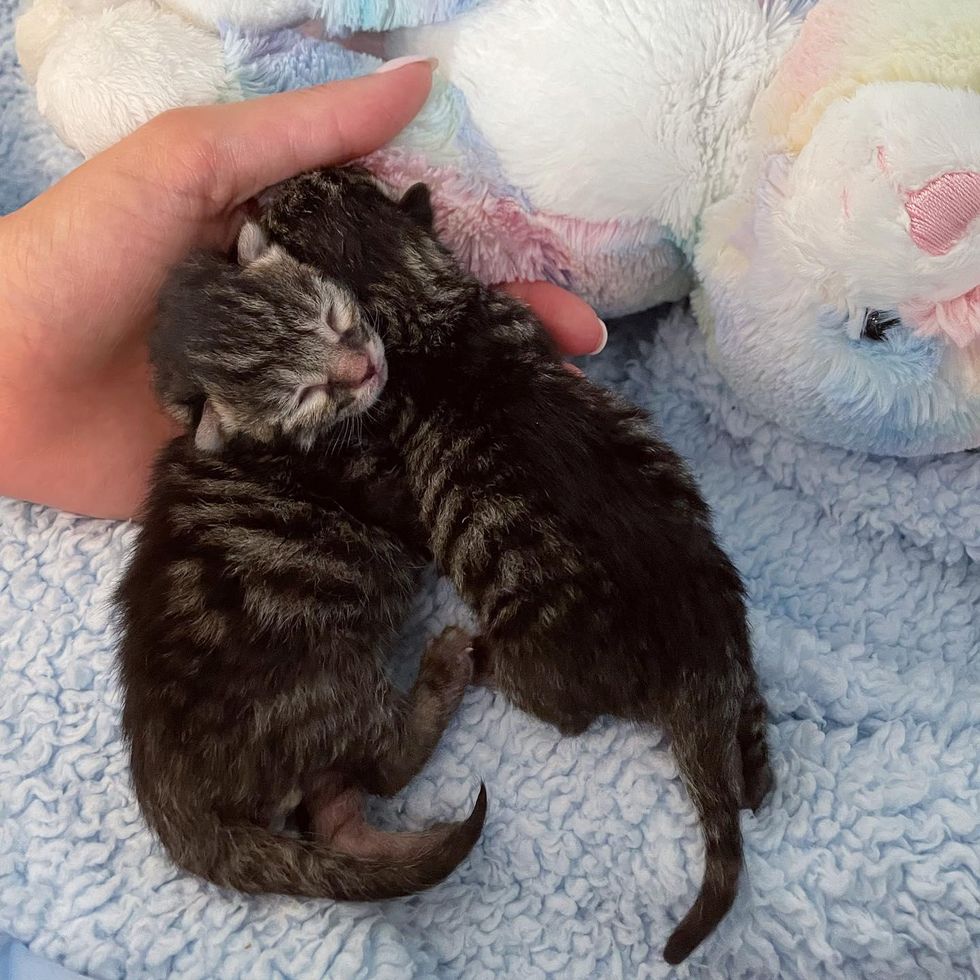 The kittens were born to a young feral catBaby Kitten Rescue
The two siblings, Chandler and Monica, arrived in rough shape--dehydrated, cold and in need of a lot of TLC. They kept each other strong through the following days in intensive care. Despite being just palm-sized, they showed so much grit and fight.
After five days, the kittens regained strength and appetite, and were transferred to another foster volunteer, Pei Chiu, to continue their care. Chandler and Monica were like two peas in a pod the whole time.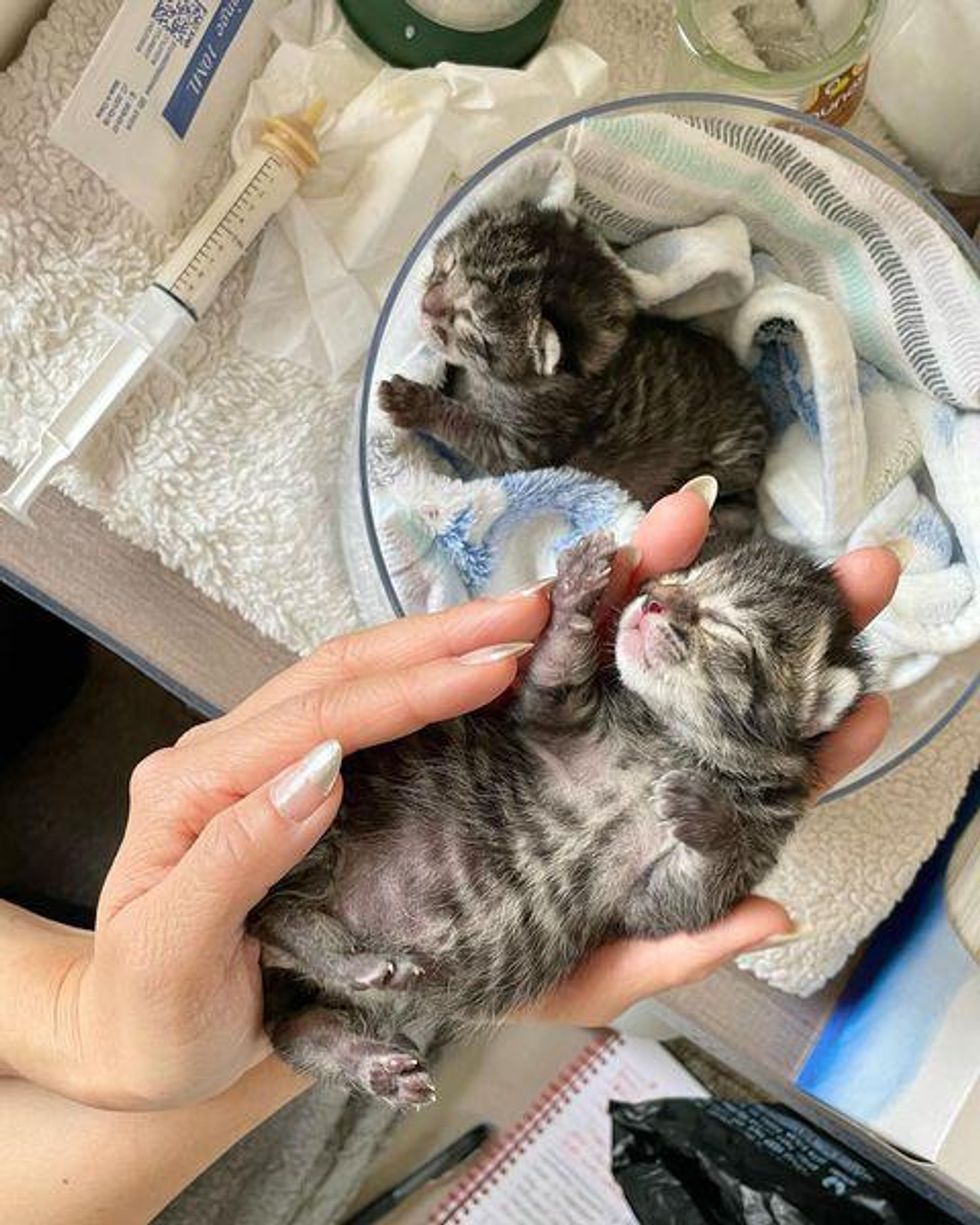 They kept each other strong and had an amazing will to livePei Chiu @lilfosterbabes
"My first impression of them on my drive home was 'these babies got lungs,'" Pei shared with Love Meow. "In my first hour of being with them, I knew they had spunk and was in for a very vocal, communicative duo."
The twins switched on their purr motor on the first night at their new abode. They instinctively rolled on their backs for belly rubs while they stretched their micro claws blissfully in the air.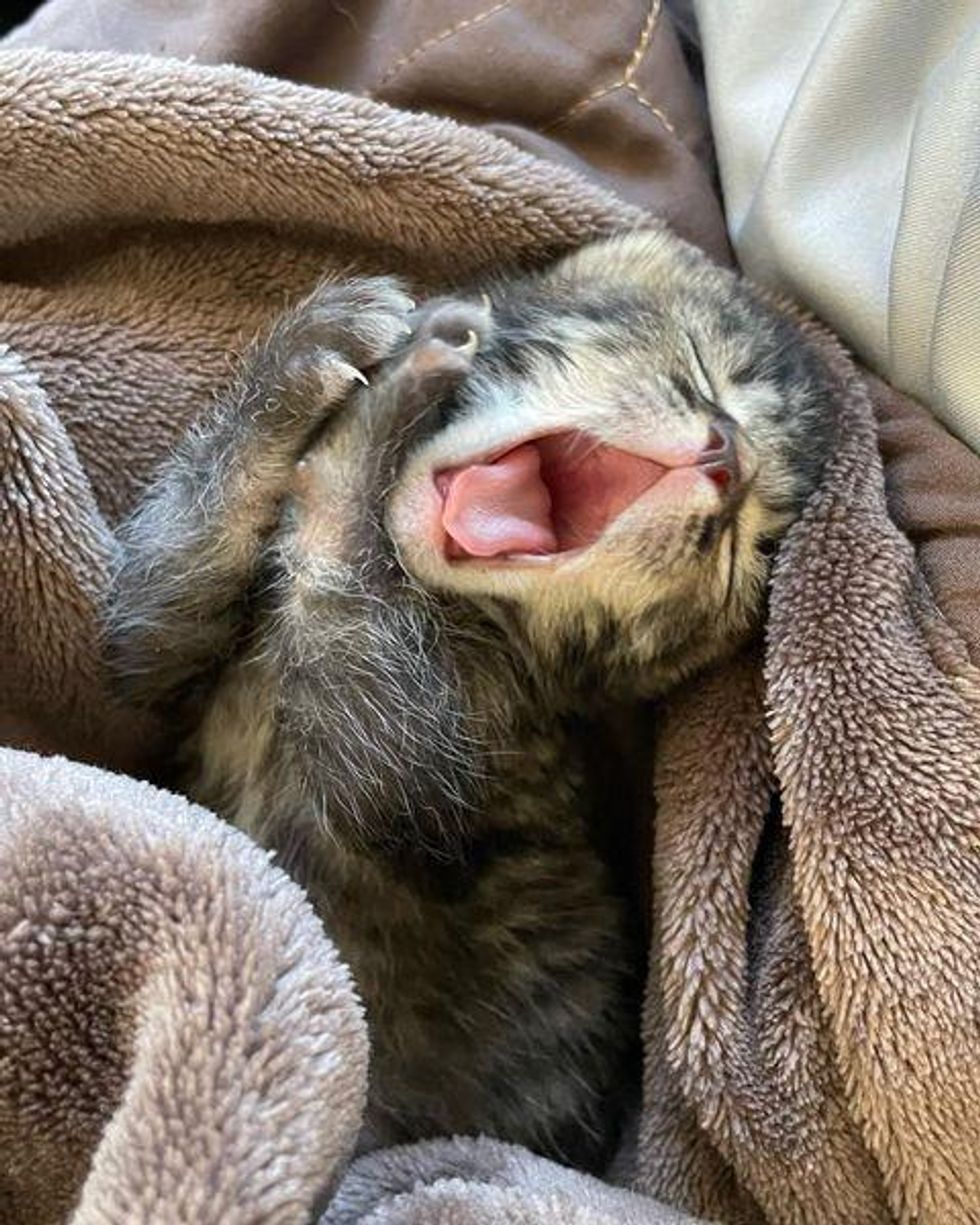 Pei Chiu @lilfosterbabes
"I have never had a pair that looked so much alike. Chandler has always been a bit bigger, but they have been virtually identical till now," Pei told Love Meow.
"They love to talk and tell you their opinions, wants, and needs in full detail - and that is how I've always been able to tell them apart - Chandler's meow is a bit lower, and Monica has a high-squeaky meow."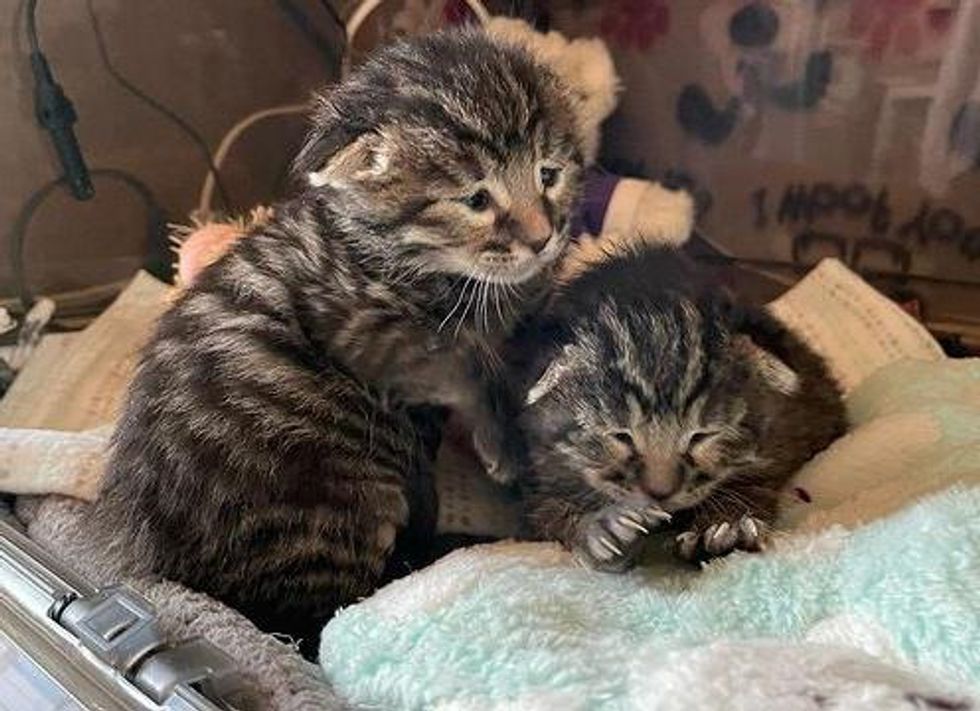 They opened their eyes to see for the first timePei Chiu @lilfosterbabes
The kittens have reached several milestones together—they opened their eyes to peek into the world for the first time, and wriggled around in their nest, learning to walk.

Watch Chandler and Monica the kittens in this cute video:
Twin tabby kittenswww.youtube.com
"Their will to live has always been strong, never being discouraged, knowing they were safe with us. Their trust and love was evident from day one, giving the loudest purrs I've ever heard a neonate give, belly ups, and air biscuits all day long," Pei shared.
The resident cat, Tuco, who came to Pei as a foster and stayed forever, often comes to offer a paw.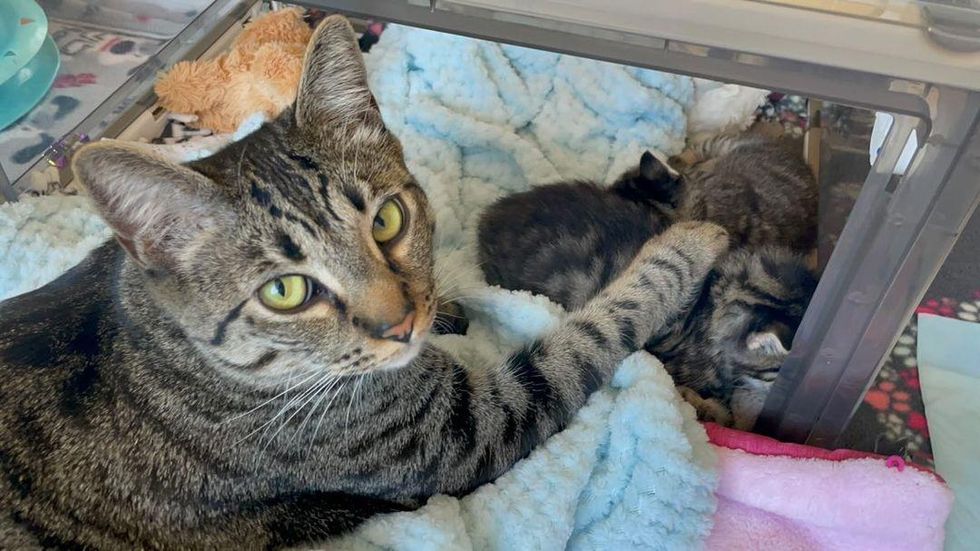 Tuco the resident cat comes to offer a pawPei Chiu @lilfosterbabes
He will stay by the kittens and watch them nap as if to give them the same love that he received when he was rescued. "He absolutely loves all the foster babies and also teaches them all the kitty things."
The two siblings share an adorable bond and their determination to thrive together has been nothing short of amazing.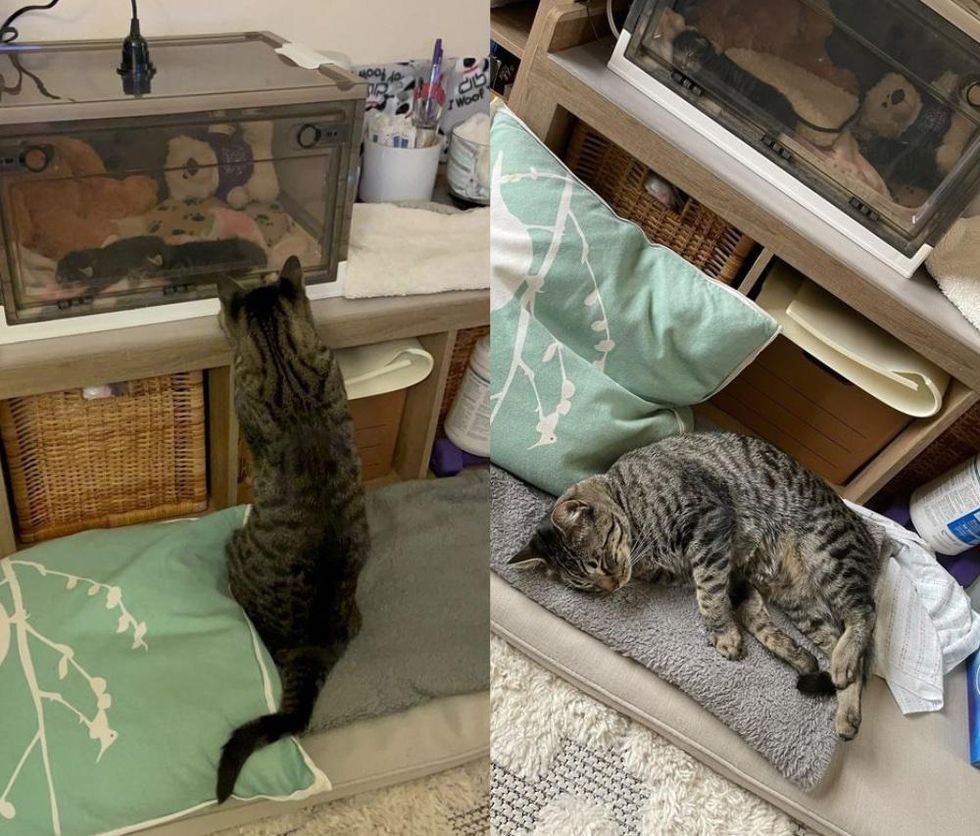 He adores every foster kitten that his mom brings homePei Chiu @lilfosterbabes
The kittens are growing by leaps and bounds. Their energy rubs off on each other and their appetites are soaring.
When they are not wrestling or eating to their hearts' content, they are trying out new toys or settling in for a nice long nap without a care in the world.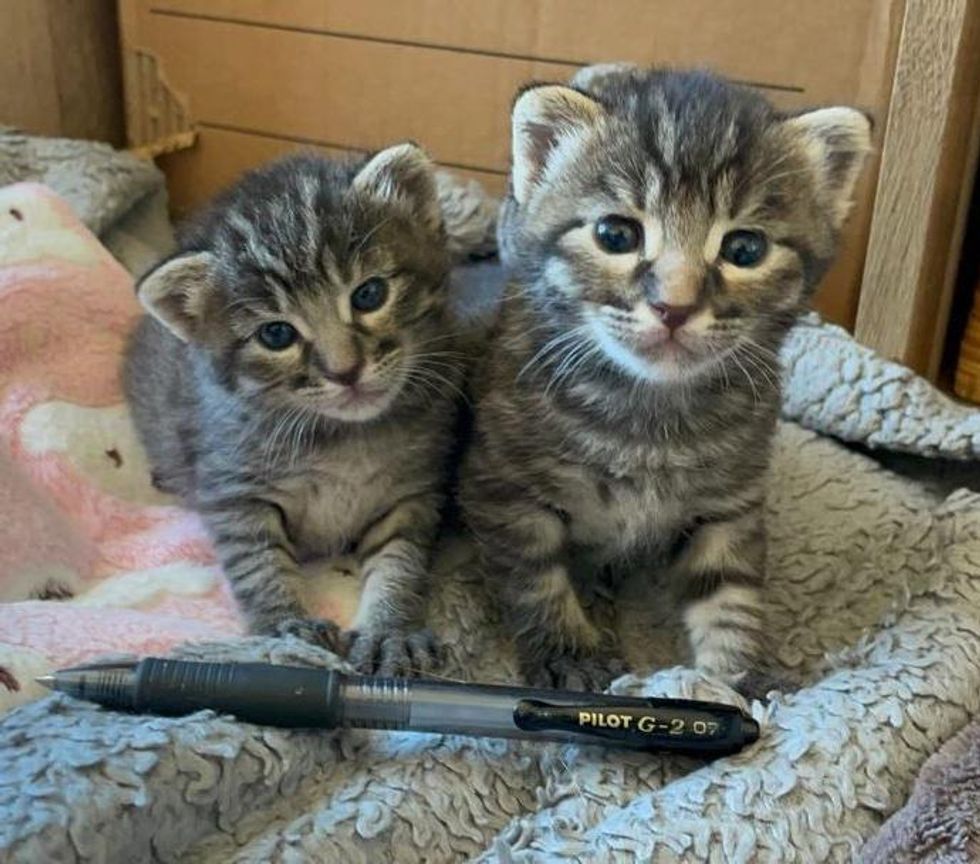 Chandler and Monica have grown so much in just a few weeksPei Chiu @lilfosterbabes
"They've just started getting into toys! Monica loves grabbing them all and putting them in 'her' corner. She lets off the cutest little growl, playing her own game in her mind, while Chandler is passed out belly up nearby."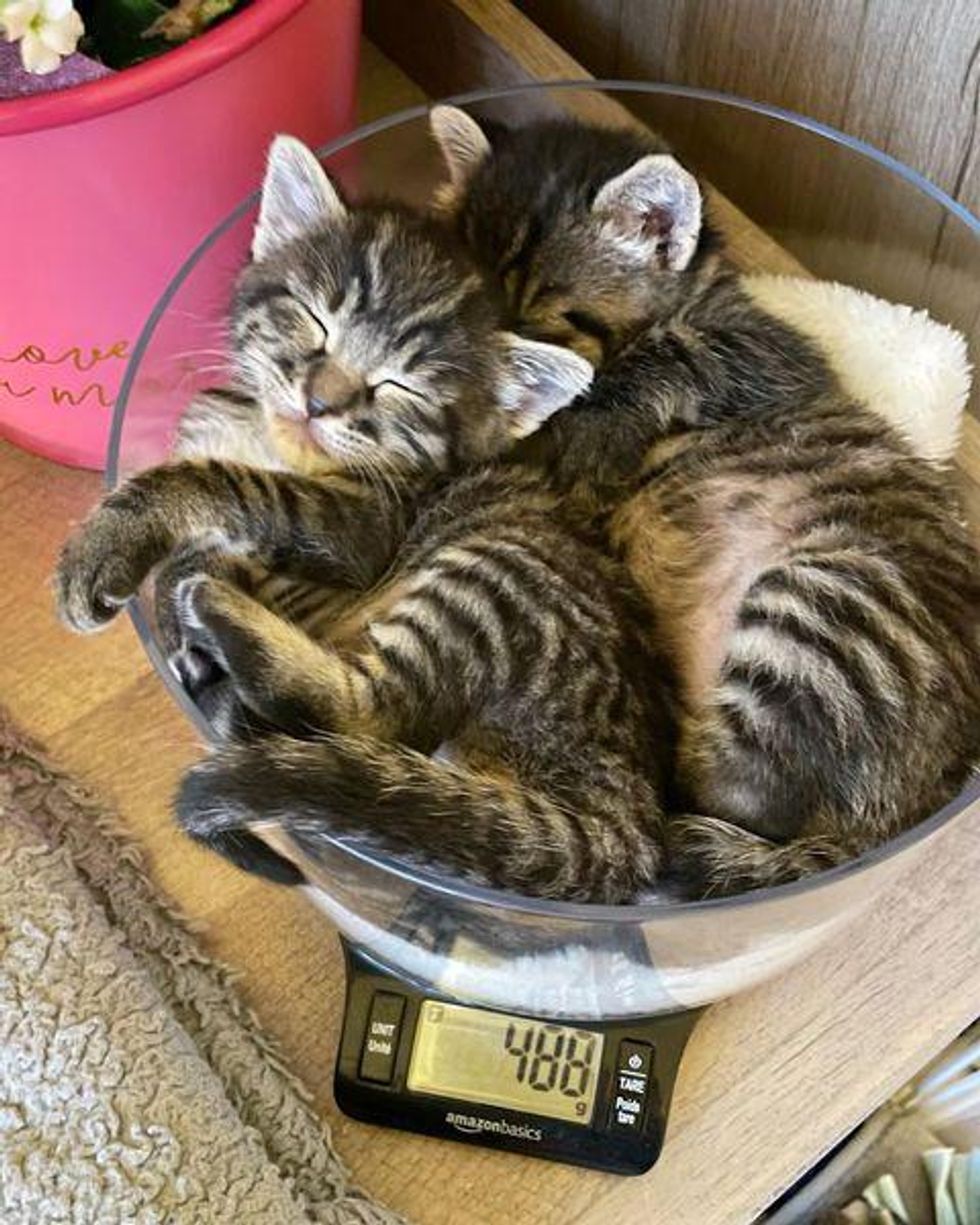 They do everything togetherPei Chiu @lilfosterbabes
Their cat mother is on the mend, and the woman who found her, is looking after her.
"The woman agreed to care for her and give her the antibiotics the vet prescribed. And the vet at the emergency hospital offered to spay mama cat for free once she's fully healed," Caroline told Love Meow.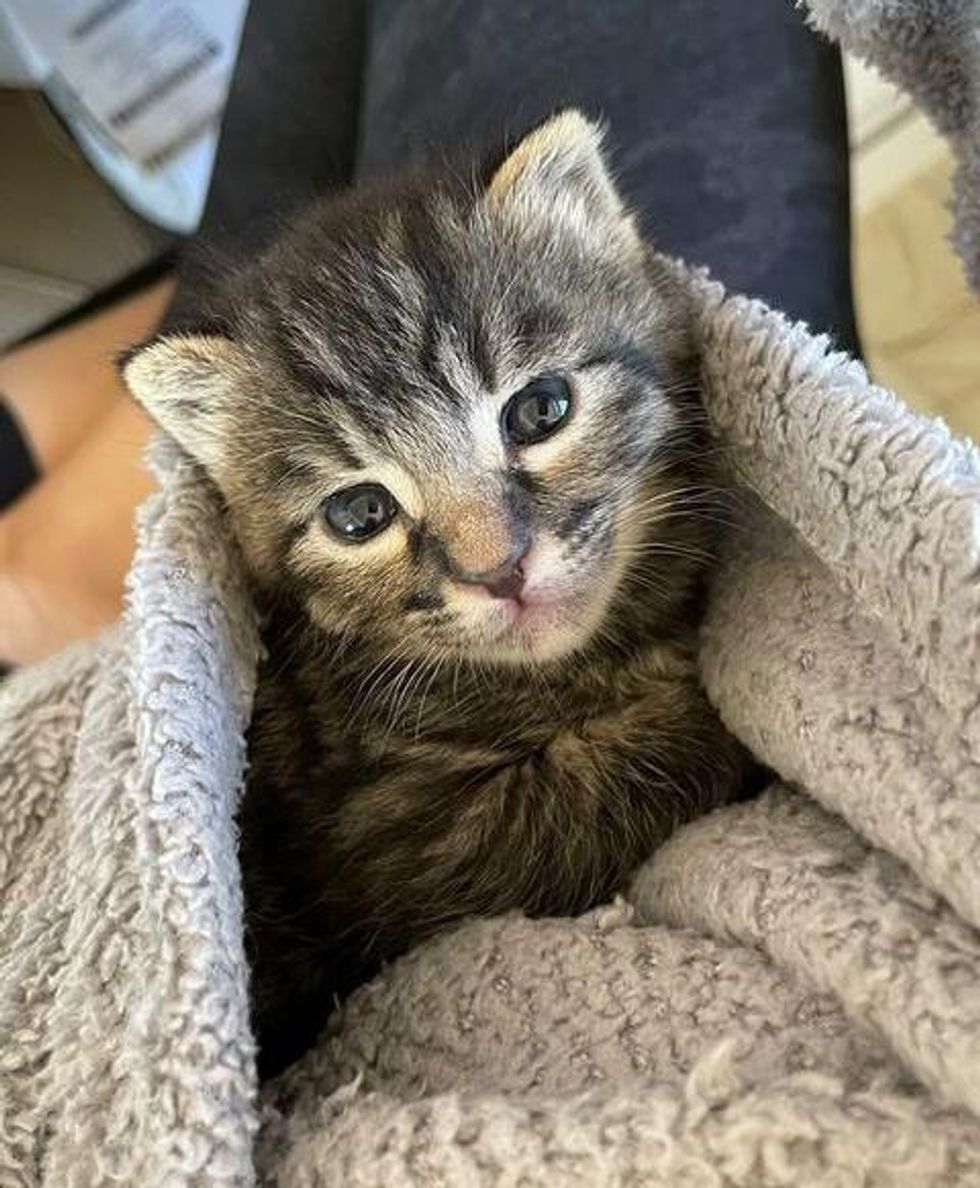 Pei Chiu @lilfosterbabes
The twin kittens have exceeded everyone's expectations in growth and development, and are now thriving as a duo.
"They have such big personalities, so much love to give, and will definitely need some room in their future forever home to be all the cat they can be."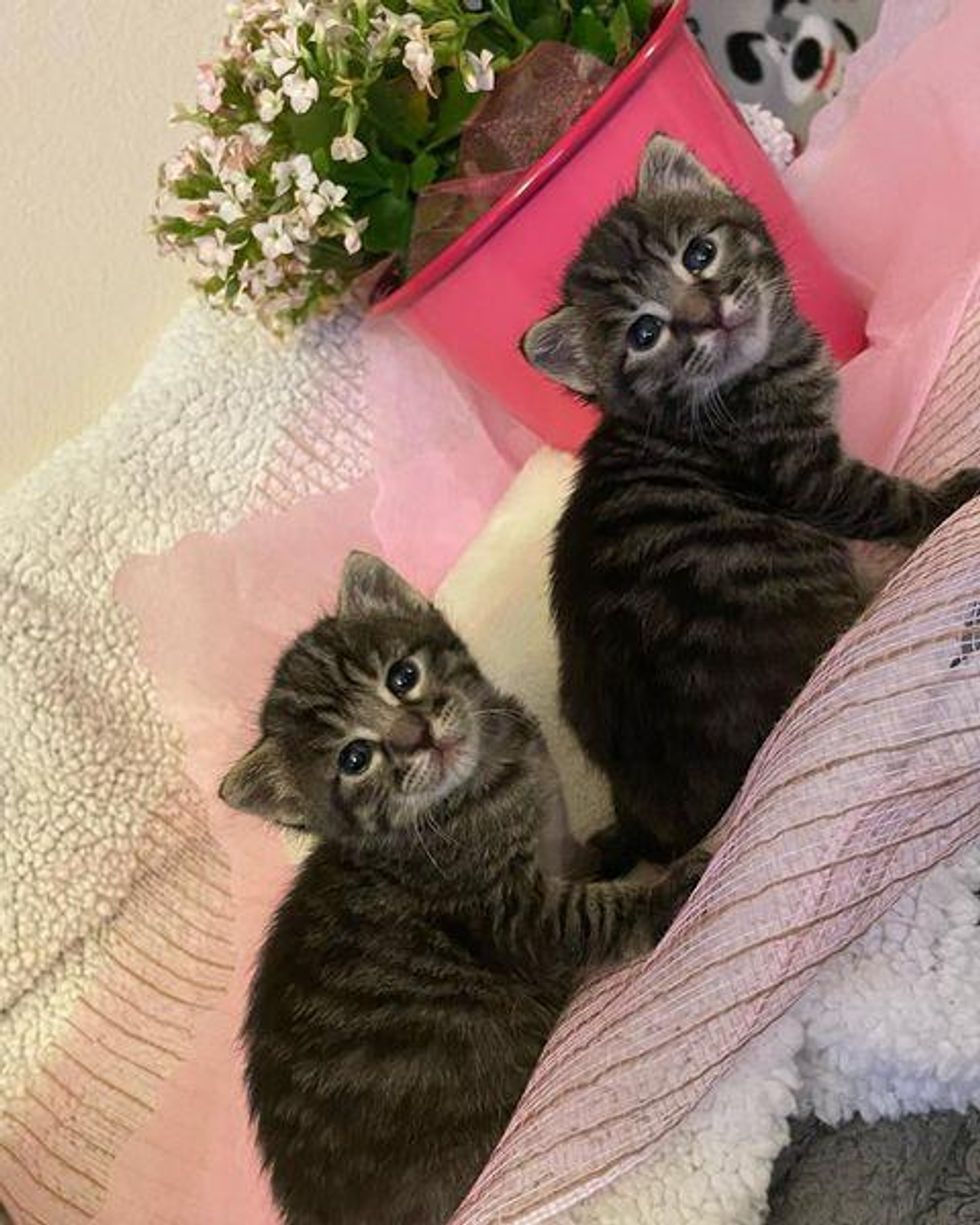 Pei Chiu @lilfosterbabes
Share this story with your friends. Follow updates on the kittens and Pei's fosters on Instagram @lilfosterbabes. Follow Baby Kitten Rescue on Facebook and Instagram.

Related story: Orphan Kitten Sneaks into a Nest of Small Kittens and Insists on Being Part of Their Family