Two kittens were given a second chance after being freed from a Toyota car engine last Thursday.
The owner of the Toyota car discovered one kitten whose head wedged in the A-frame of her Scion. She notified the Humane Society of Tampa Bay where they sent staff members to help right away. "While reaching in the front of the engine to see if we could reach her that way, we came across her brother, wedged in the circled area with a badly mangled foot. We got him out easily and sent him to our shelter for veterinary care," the shelter wrote on their facebook.
During the entire ordeal, the feral cat mother whom the neighbor had been feeding for, never left her babies and was crying for help until the shelter staff members came to their rescue. "As we approached the vehicle we could see the momma cat sitting close to her baby, crying for her and protecting her from us, whom she at first perceived as a threat. Feral cats are not socialized to people and will flee from strangers, but she stayed near her baby."
The two kittens whom they named Scion and Sherrill, were rescued and taken to the Humane Society of Tampa Bay in Florida where they had been treated and are doing well.
They are working to trap the mother cat and have her spayed, vaccinated, and released back to the neighborhood where the kind neighbor will continue to care for her.
Sherrill asking for help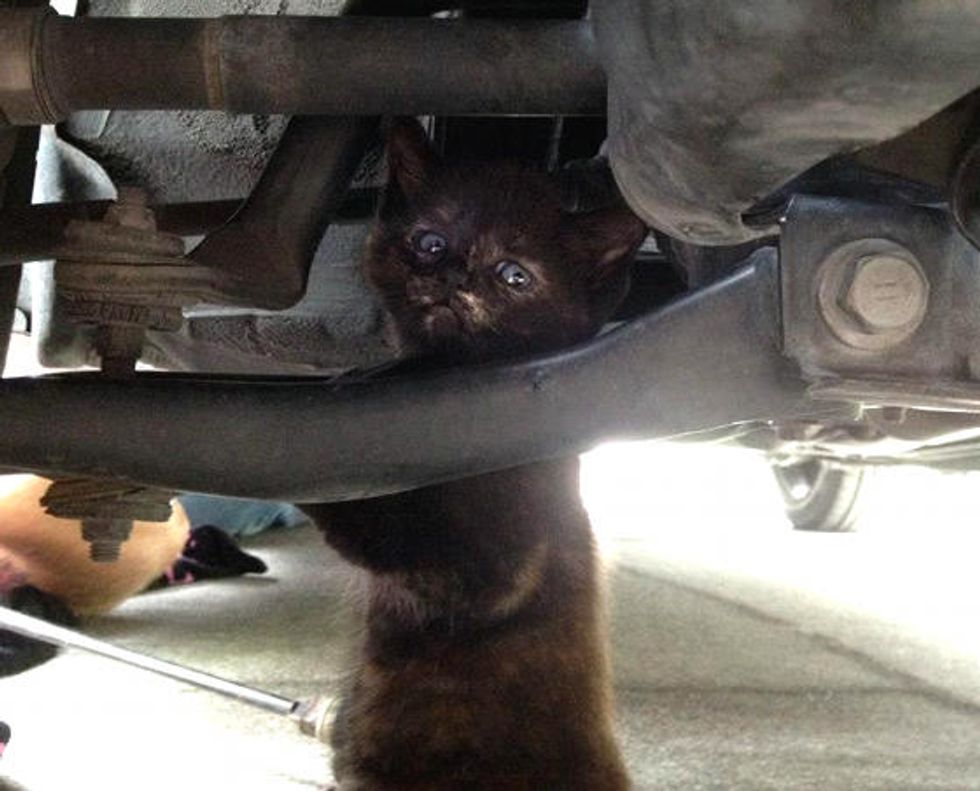 Dave Backer and Dave Schwartz from HSTB safely freed the kittens from the car engine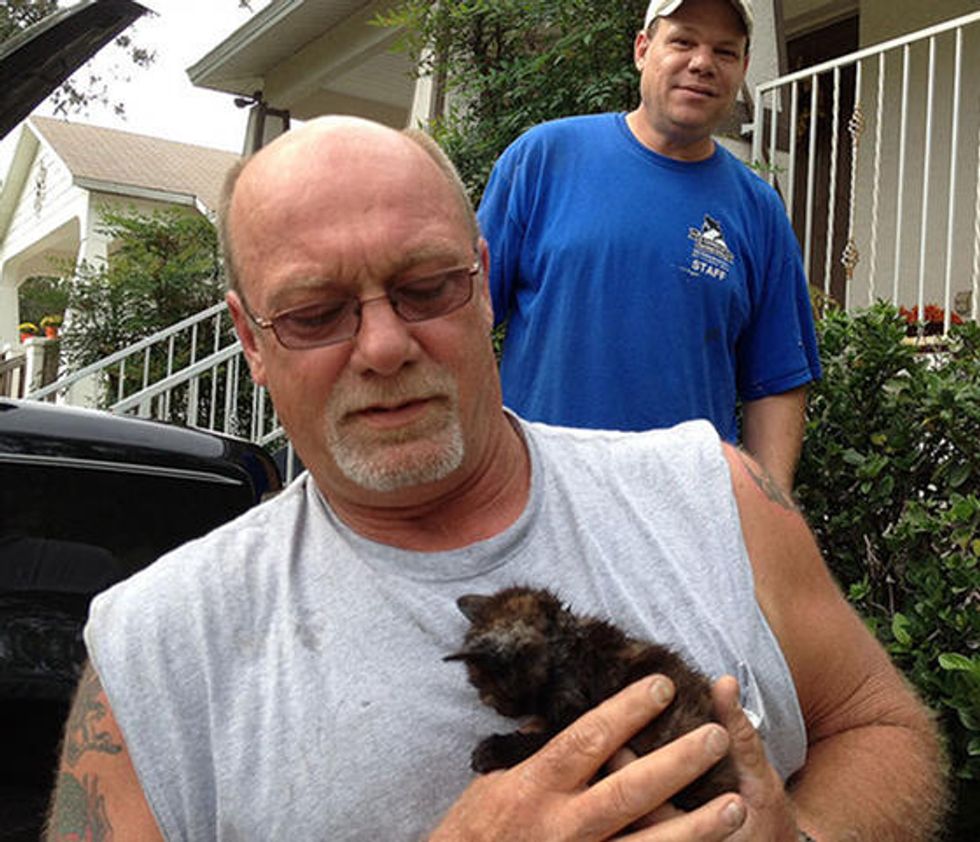 Scion the brother kitten came out with a mangled foot, but is doing well now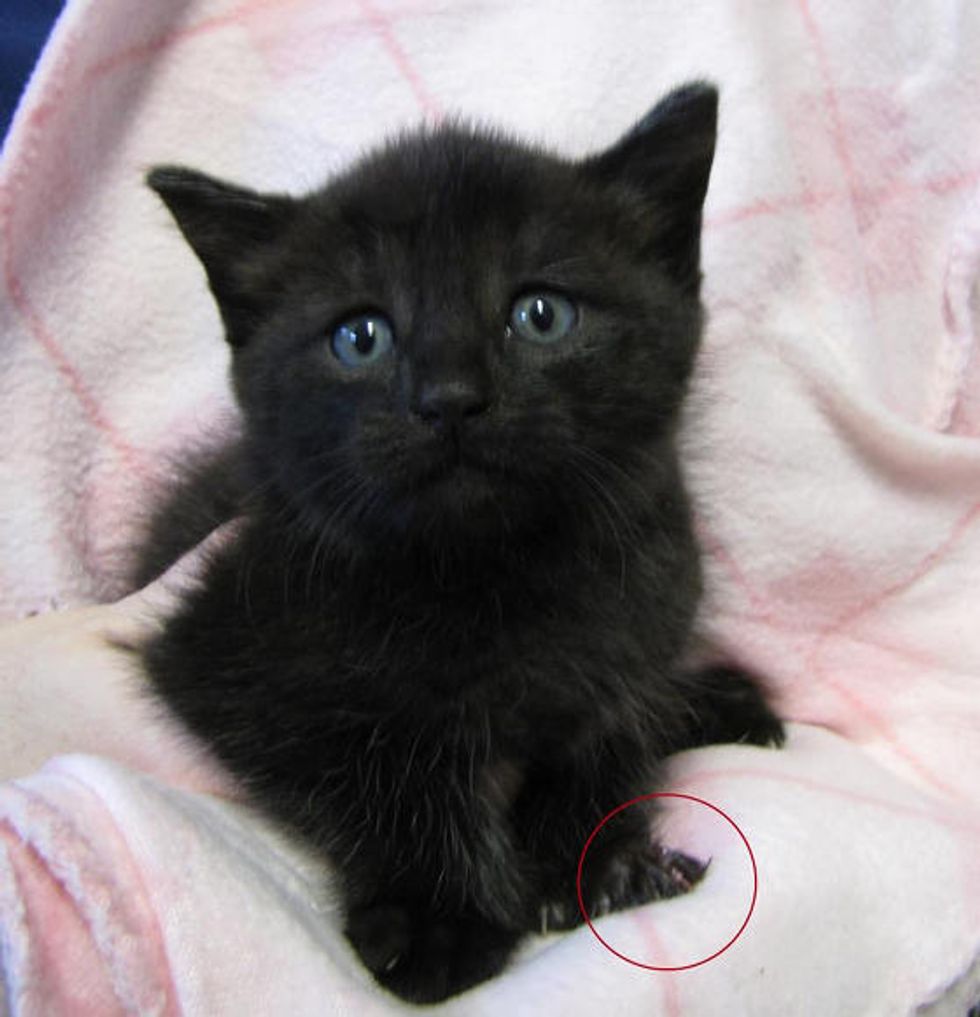 Feral cat mama never left her babies during the rescue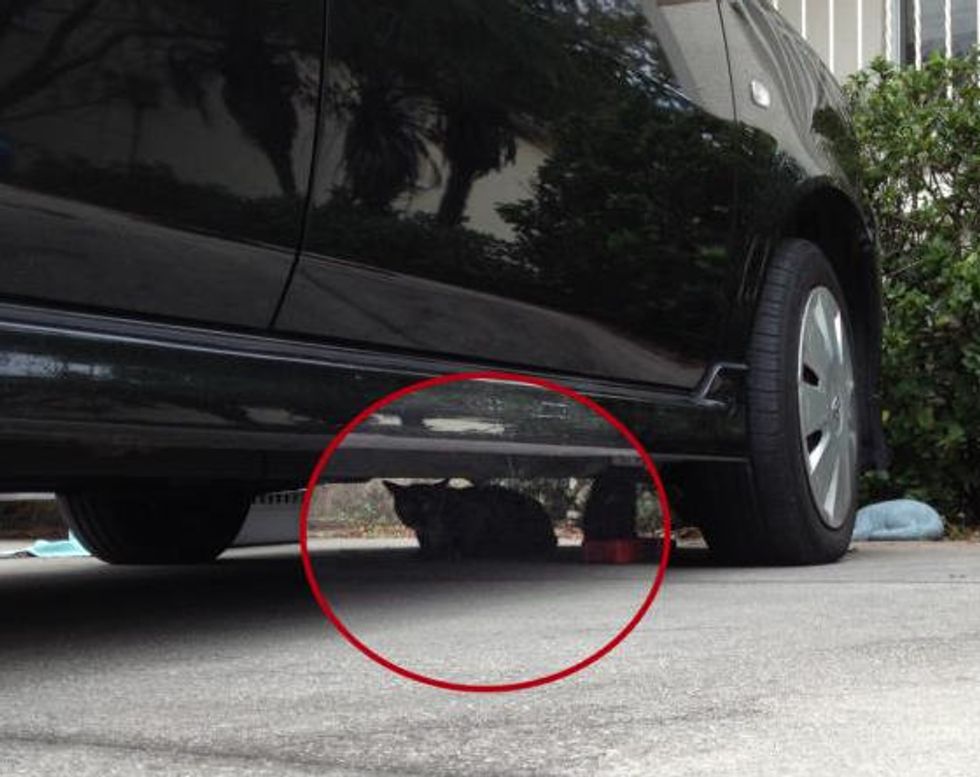 Scion and Sherrill are doing well today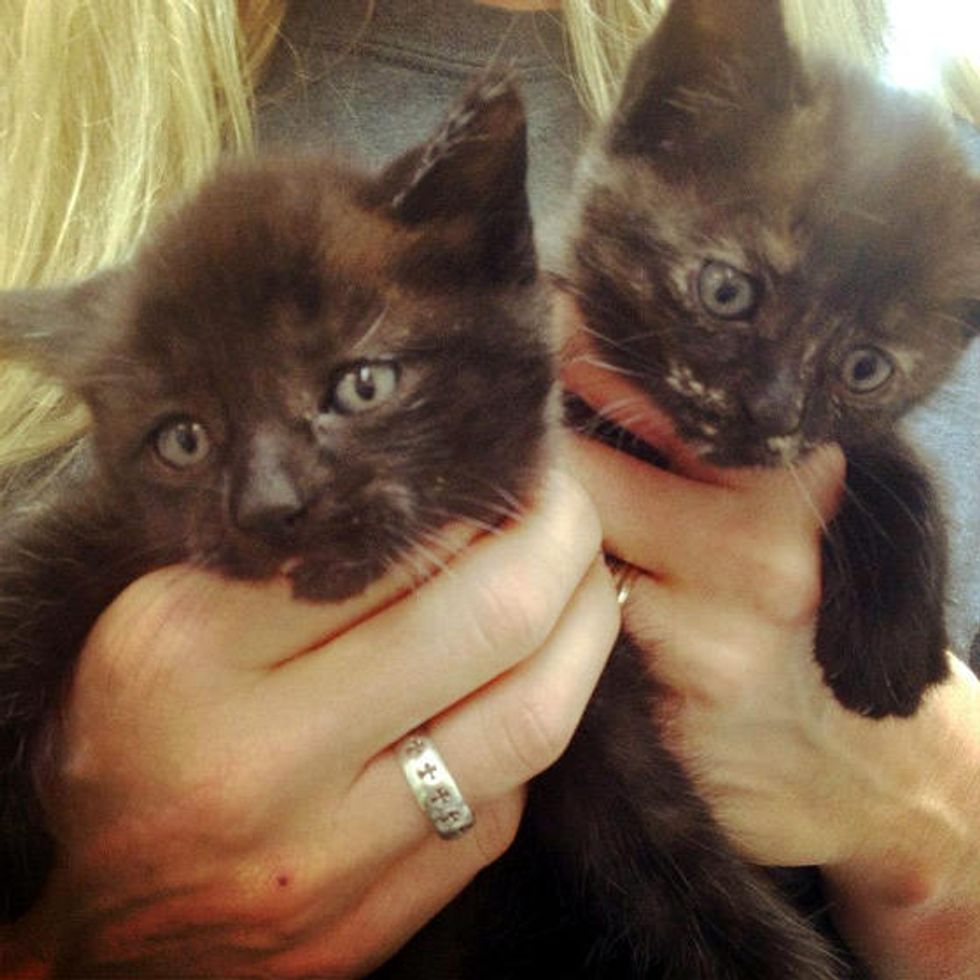 Photos by Humane Society of Tampa Bay.