A homeowner from Virginia was surprised to find a litter of kittens when she opened the shed door.
The kitties were all wearing an unusual colored coat.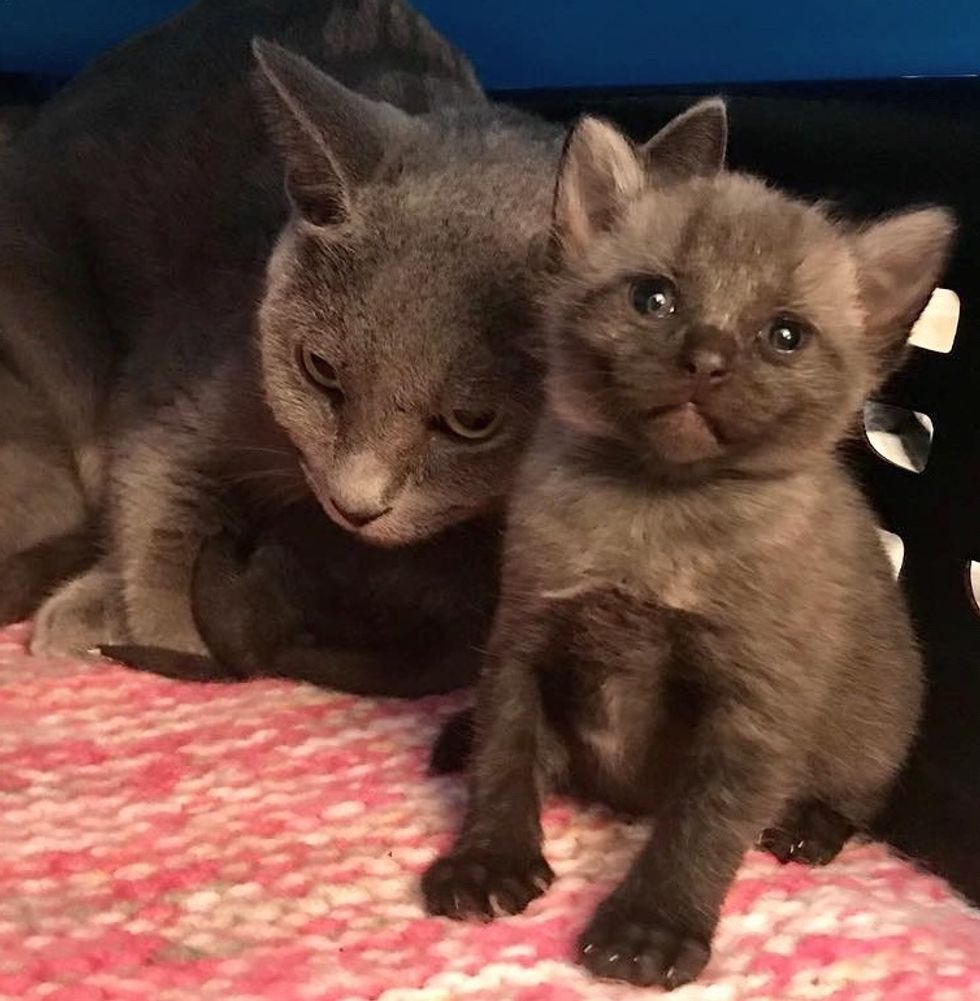 Debbie @fosterkittys
They were found huddled in a corner of a hay shed behind a residential property. The homeowner brought them to a shelter where staff noticed their unique coloring called "fever coat."

Fever coat occurs in kittens when a pregnant cat is ill with a high fever or is under severe stress during pregnancy. This causes the kitten's fur pigments to turn silver gray.
The four kittens looked healthy - an indication that they had been nursing and being cared for by a cat mom. Animal control officers returned to the property and set up a humane trap, hoping to reunite the cat mom with her kittens.
Within a day, they got her.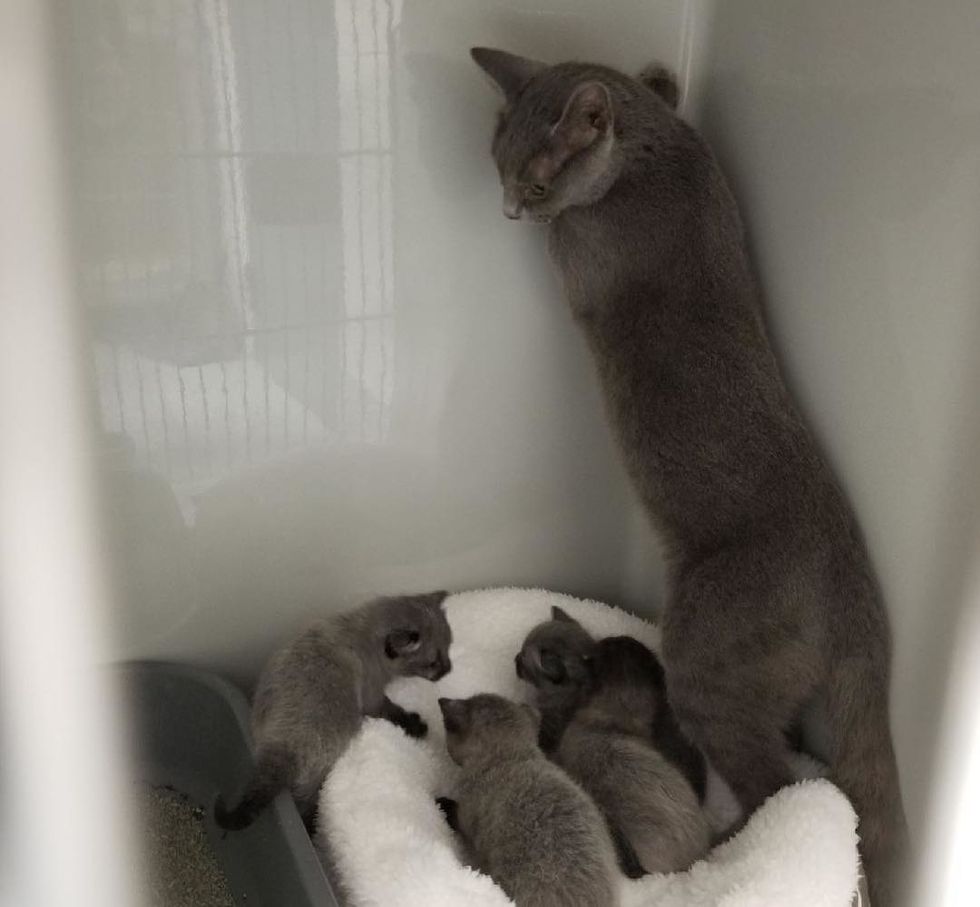 Debbie @fosterkittys
The mom appeared to be very feral and have some upper respiratory issues. Debbie, an experienced foster volunteer, offered to help them.

"The coloring on their ears, tail and feet are darker because temperature on these extremities is cooler. Their fur will eventually turn to a solid black or charcoal gray," Debbie said.
"This is my first fever coat litter in 14 years of fostering. There are two males and two females."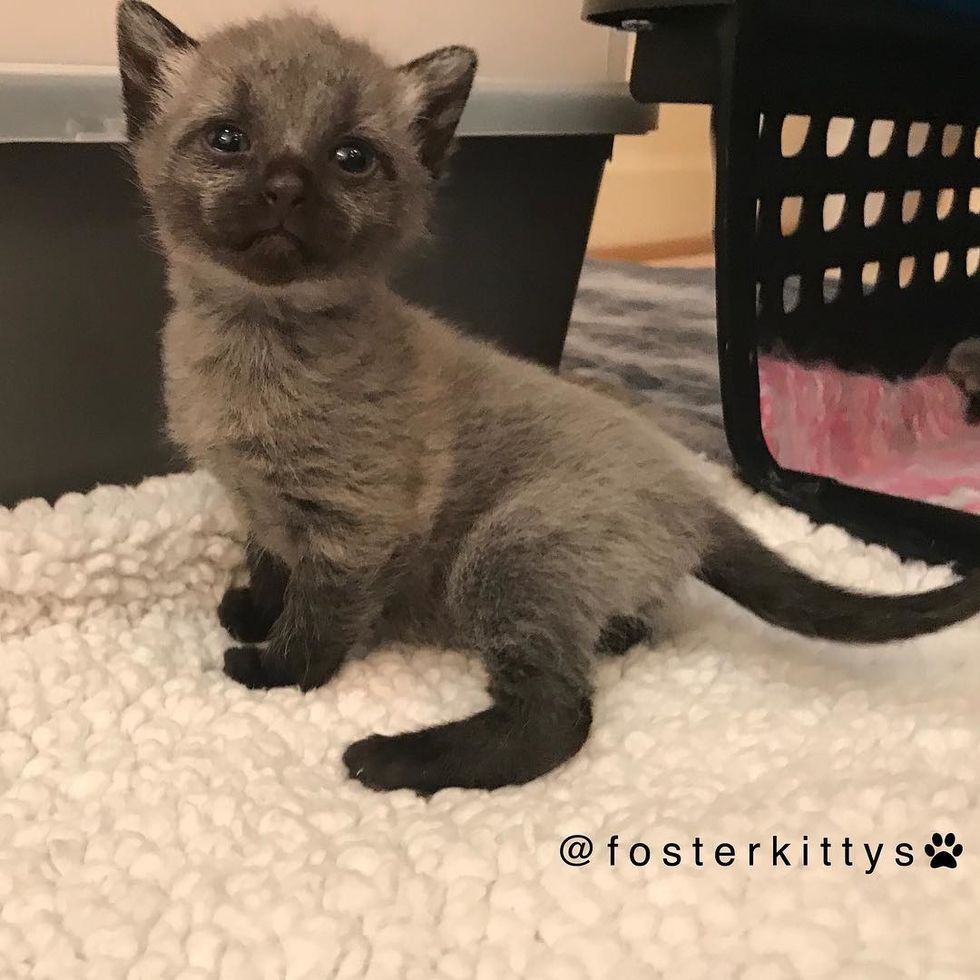 Debbie @fosterkittys
The feline family had a rough first night as the mama cat was not used to being indoors.

A few days later, she calmed down a bit and settled into the kitten den. "I think she has succumbed to her fate of resting in a warm space and being taken care of by a human," Debbie added.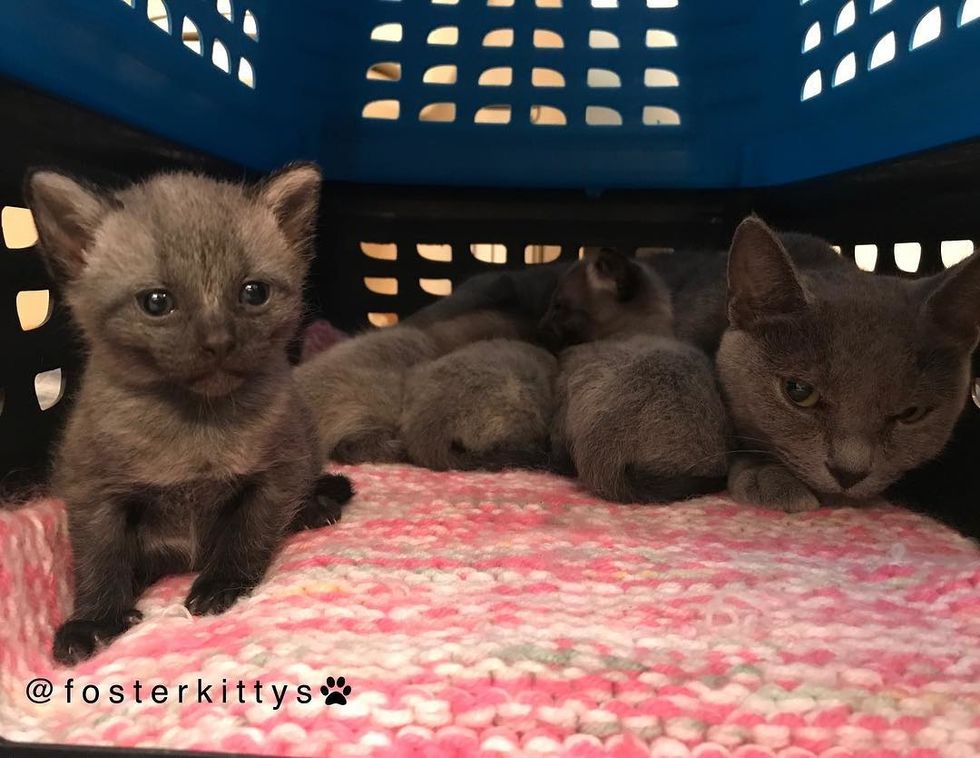 Debbie @fosterkittys
The kitties decided to come out of their den to explore after one of them made her first steps. They looked almost identical at the time, but over the next several weeks, their coloring would change completely.

They were named after a fox theme: Foxy (mom), Swifty (Swift Fox), Artie (Arctic Fox), Kit (Kit Fox), and Fenn (Fennec Fox).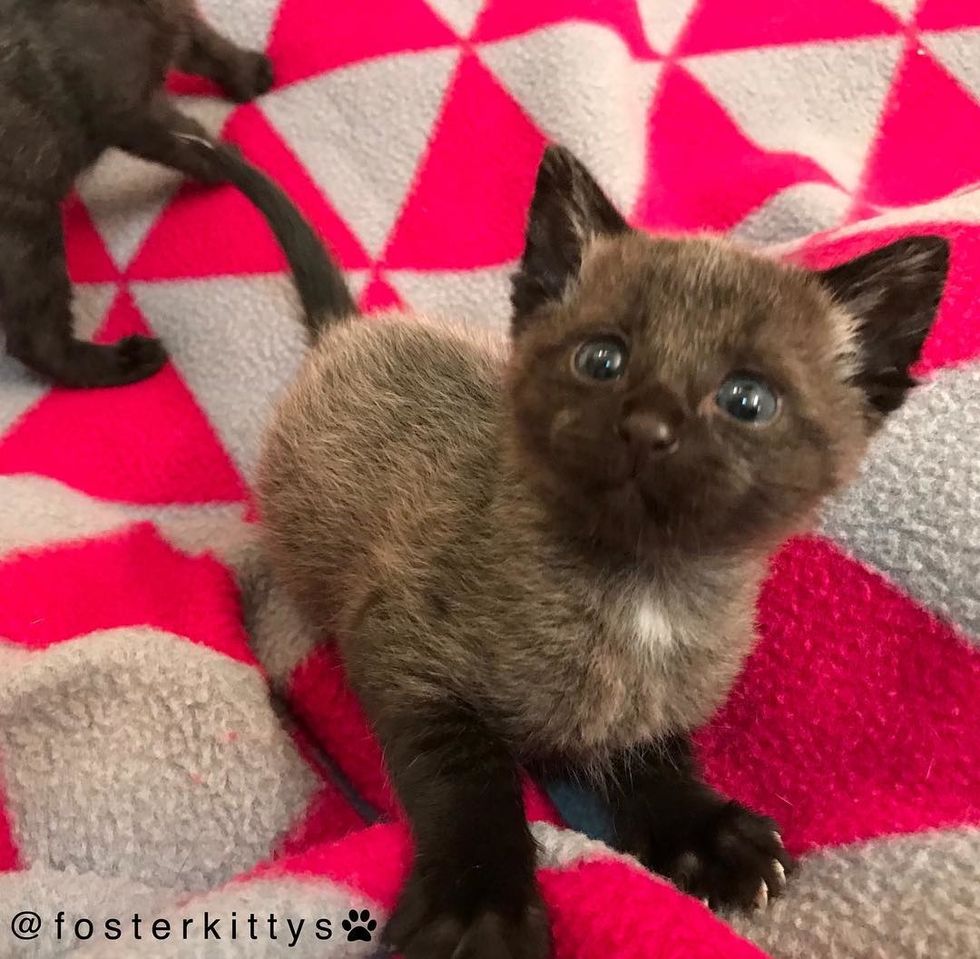 Debbie @fosterkittys
As days went by, the kittens became very active and fond of their foster mom. They came running out of their den to greet her when they heard her enter the room.

Their coloring was already turning darker, some more than others, in the first week.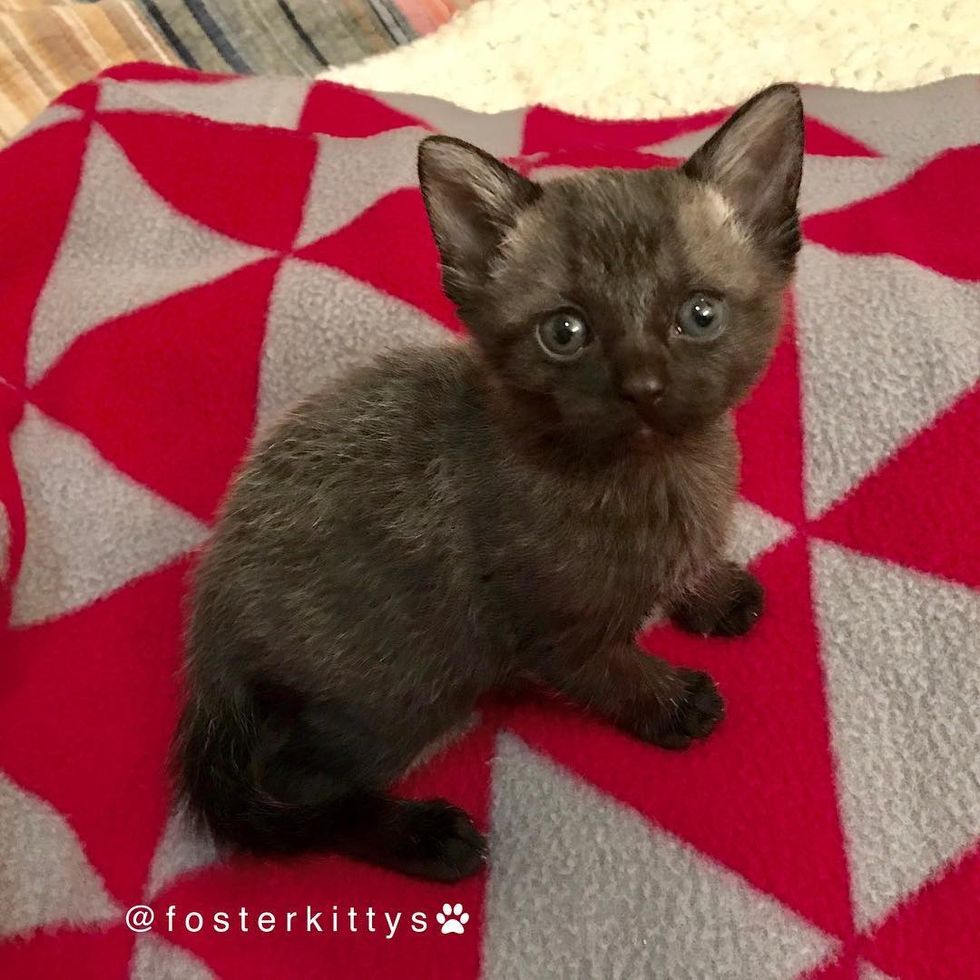 The kittens are growing by leaps and bounds, and each has a unique personality.

Watch their journey in this cute video:
Kittens found in a shed, with fever coatyoutu.be
"They're always up for anything, and are happy silly kittens. I'm happy to report that all of them have been pre-adopted," Debbie said.
"Foxy momma was spayed and vaccinated. She has reunited with her companion, which is a solid black cat. They have access to the hay shed, and the property owner is now caring for them."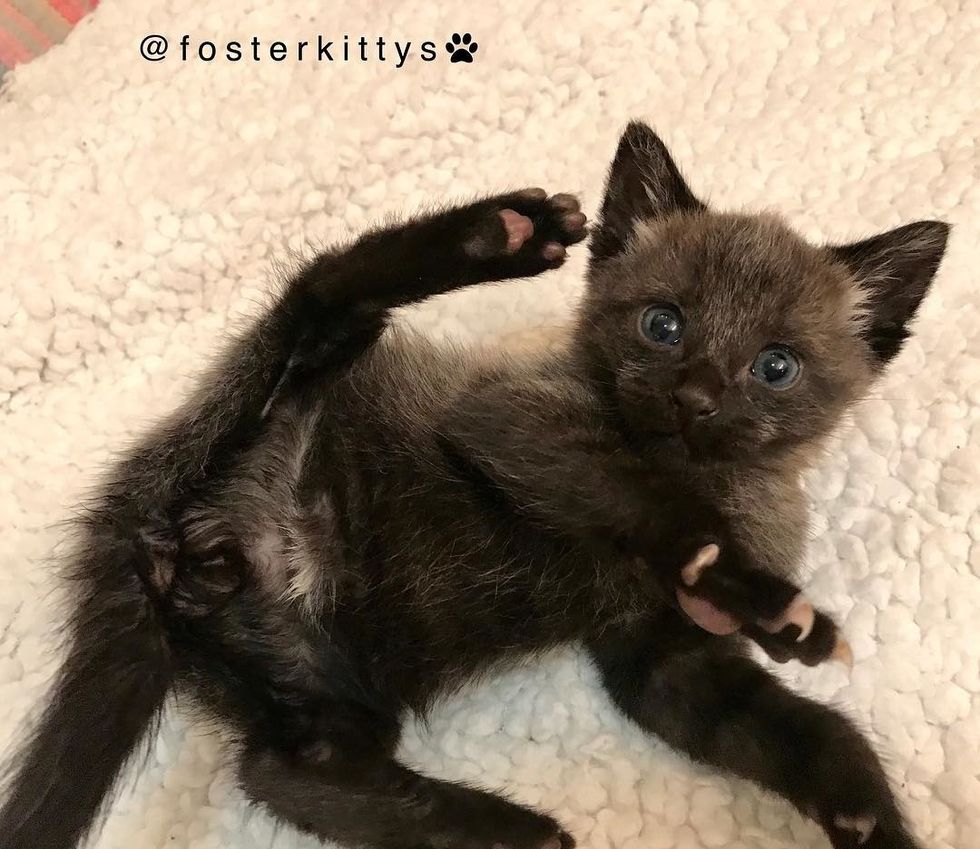 "Fenn is the most adventurous and is a big purr bucket. Artie is the largest of the kittens. He loves to play this game where he climbs up and down my lap.
"Kit is the runt and has an adorable round face and big goggly eyes. Swifty has a sleek shiny coat and looks a lot like a Bombay cat."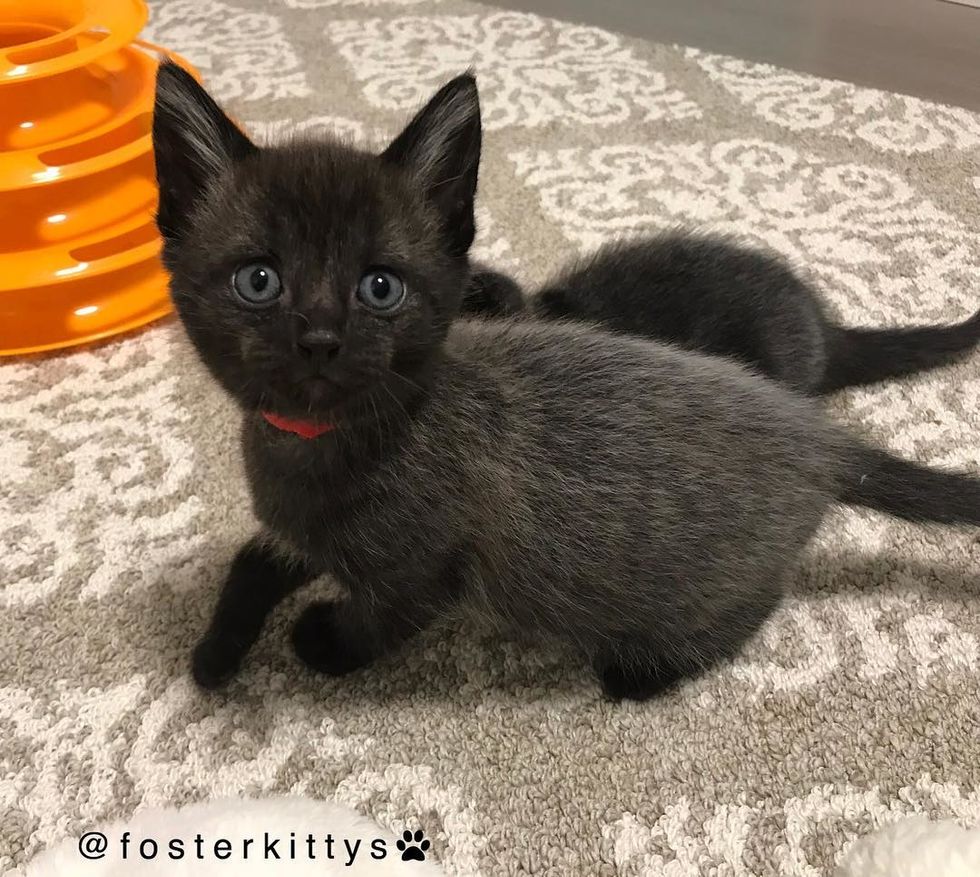 Debbie @fosterkittys
Recently, the crew welcomed a little rescued kitten, Lulu, into their family.
"The fox kittens learned quickly that she was scared and gave her space. It's fascinating to me how quickly they learned."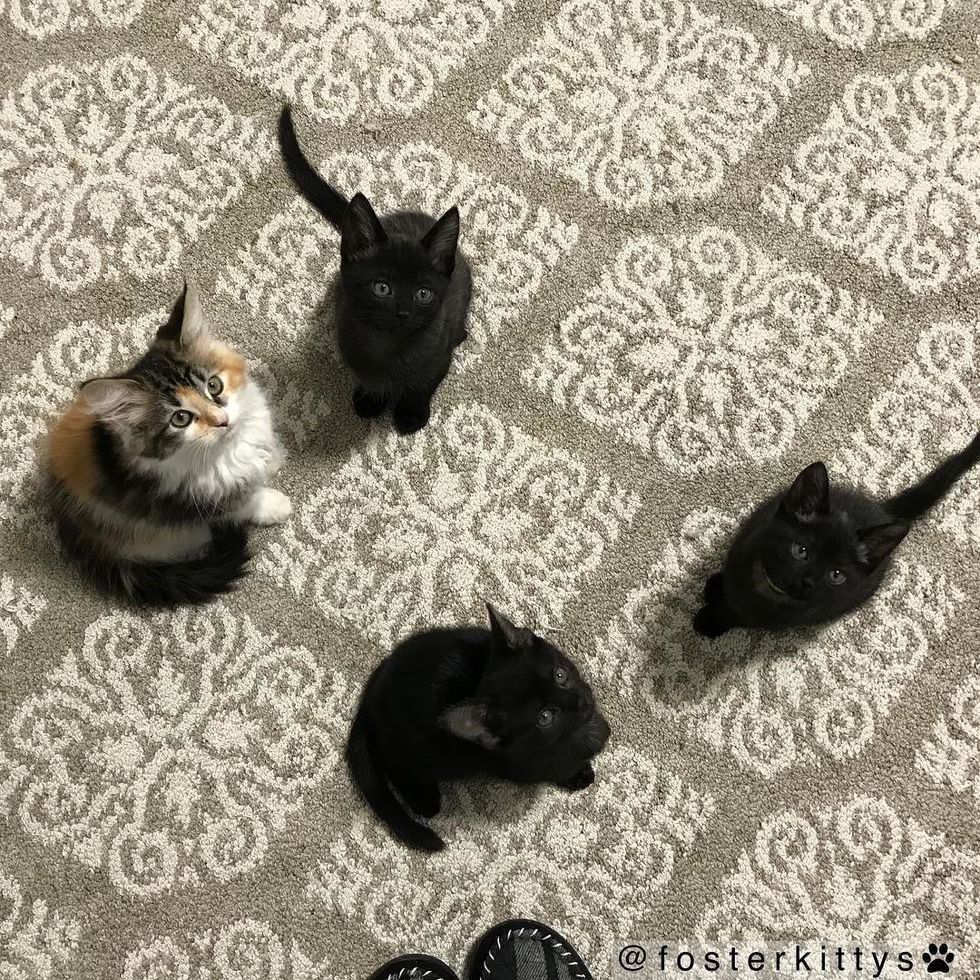 Debbie @fosterkittys
In just a few weeks, these adorable feline siblings have turned into gorgeous little panther kitties.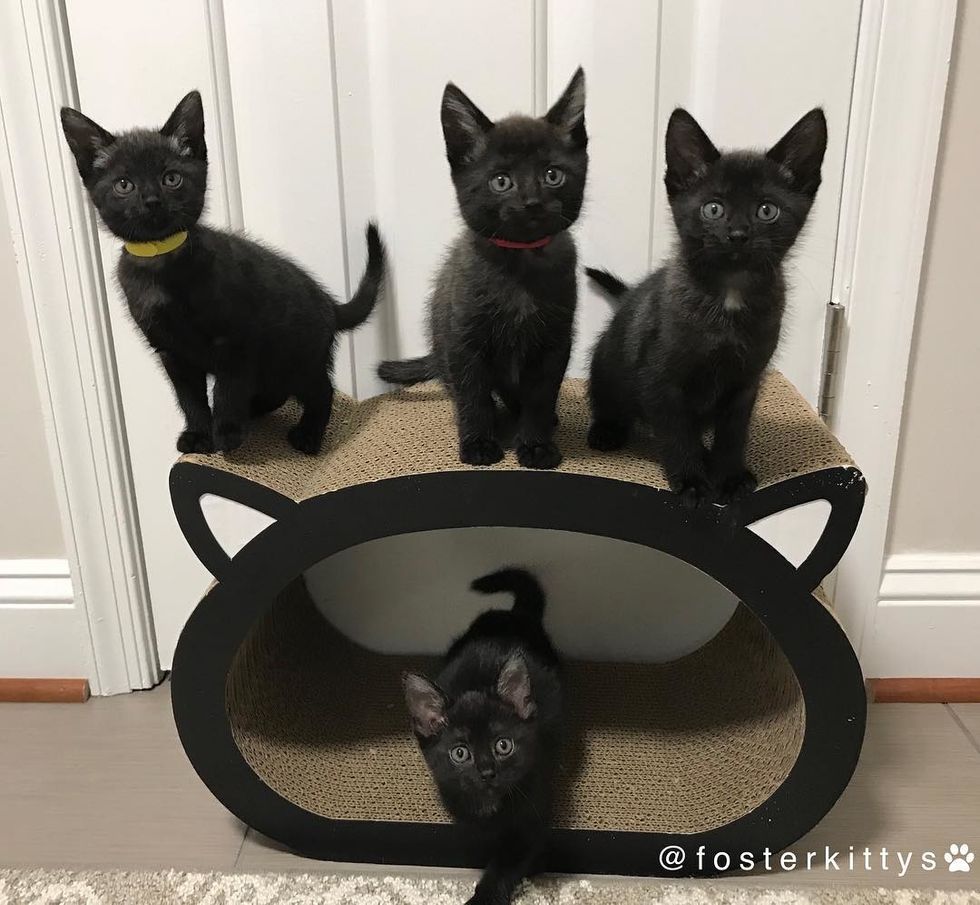 Debbie @fosterkittys
Share this story with your friends. Follow Debbie's foster kitties on Instagram and Facebook.
Related story: Orphaned Kitten Brought Back from the Brink, Grows Her Lost Fur Back in Different Color