Four tiny kittens were brought to a shelter in Longview, Texas, in a vase. They were three weeks old, in need of a mother's love.
Volunteers worked together to find the kittens a foster home. That's when a rescue group in Frankston, Texas, stepped up to help.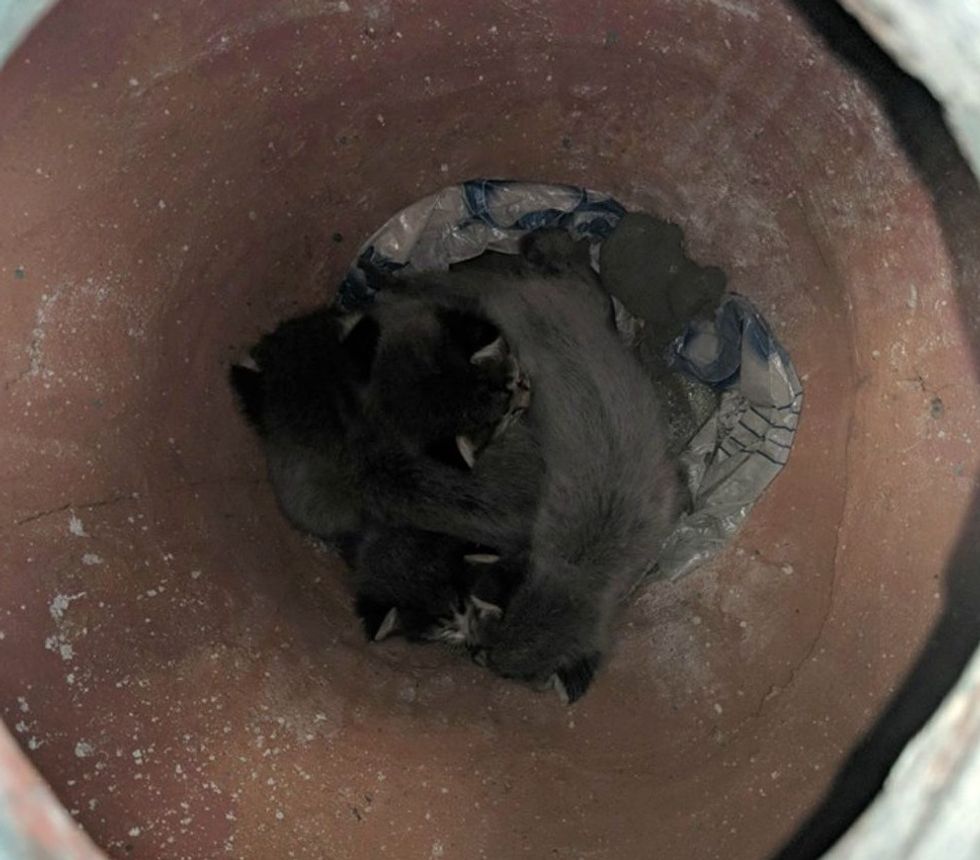 Kimberly
Last week, a Longview shelter received a litter of kittens that came in a vase. The finders had watched the mother cat coming and going for awhile and decided to bring the kittens in.

Without a mom cat, the kittens needed urgent rescue as they required round-the-clock care. Amber Ward-Jenkins founder of Canine Calvary Rescue saw the plea posted by a volunteer and immediately offered to take the kittens. "I wish the finders had brought in mom, too. I would have gladly taken her in," Amber told Love Meow.
Fortunately, the rescue recently took in two cat mamas that would be able to give the kittens what they needed to thrive.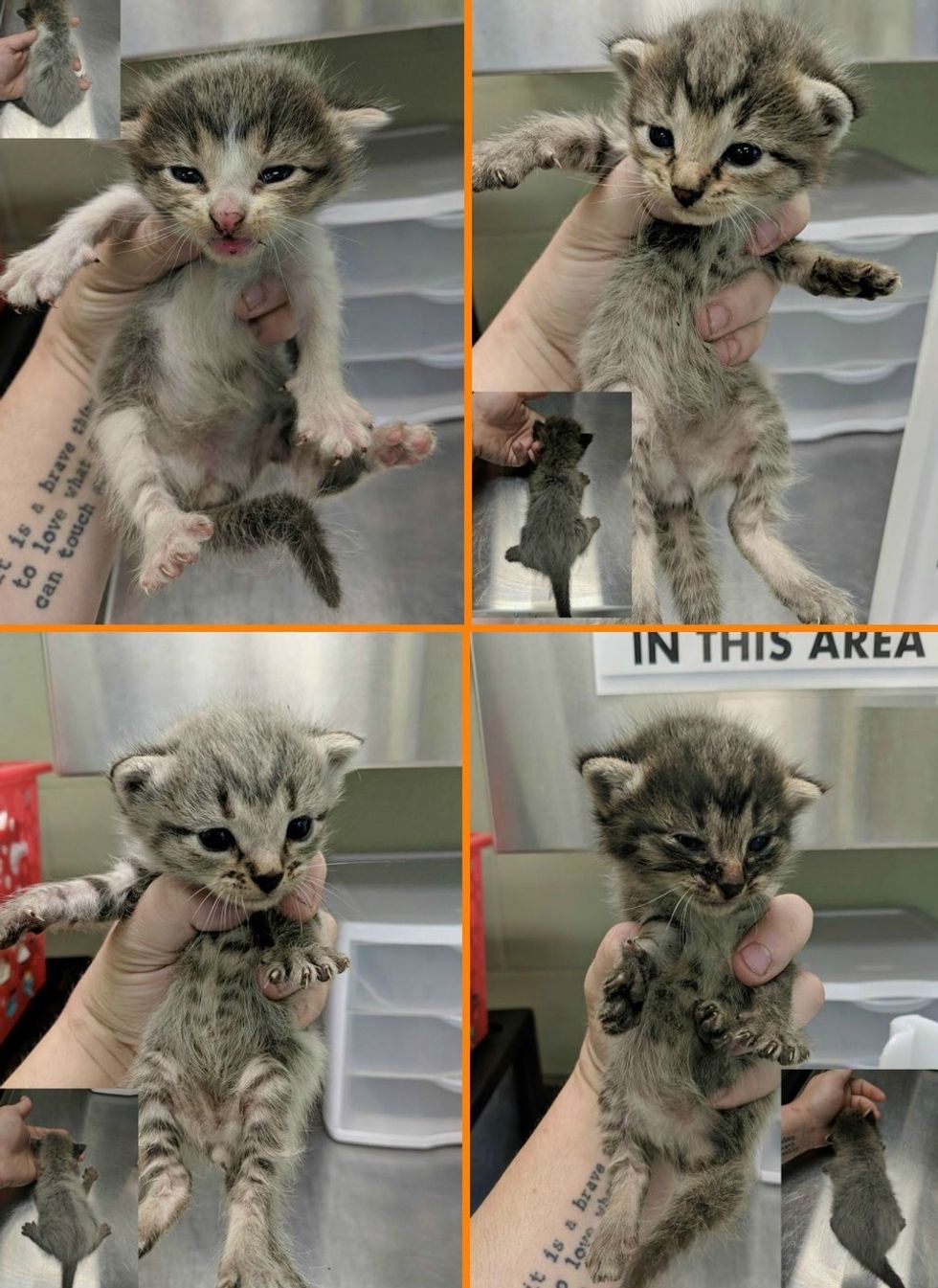 Kimberly
The kittens were pulled from the shelter in the nick of time.
With help from another volunteer, Heather, to transport the kittens, the litter got on their freedom ride and headed to their foster home to meet their new mamas, Cookie and Ebony.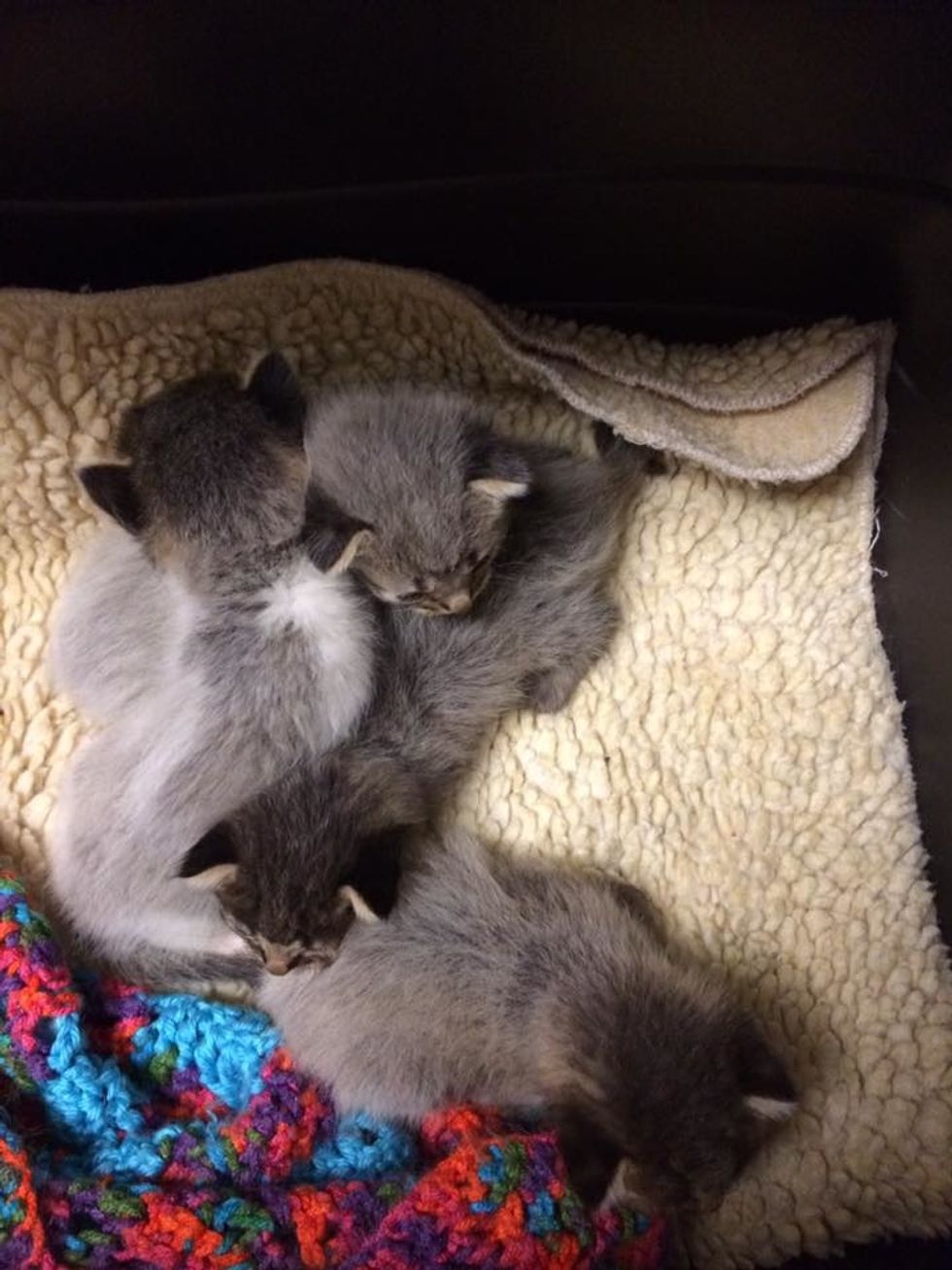 Heather
Mama Cookie was rescued from another local shelter and was said to be due any day.

"She held off four weeks and had two babies and three adopted orphans (who lost their mom to a car accident). We knew she would take them in," Amber told Love Meow.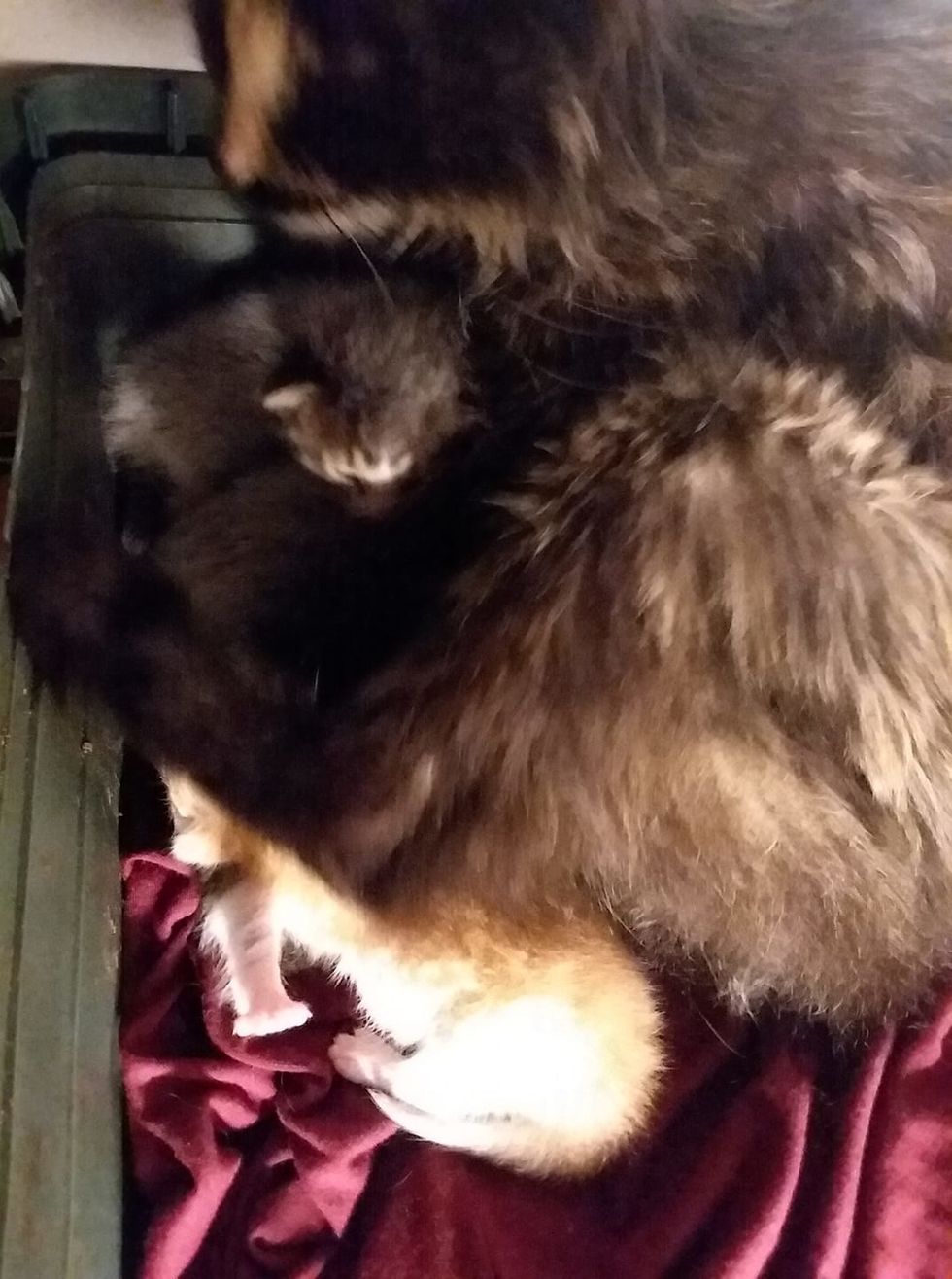 Canine Calvary Rescue
Mama Ebony was found as a stray after losing her kittens to a wild animal. "She was actually set to be spayed in a week but I saw those babies in a vase and was in shock."
They decided to postpone Mama Ebony's surgery and introduced her to the four kittens. When they placed them next to Mama, she immediately took them in.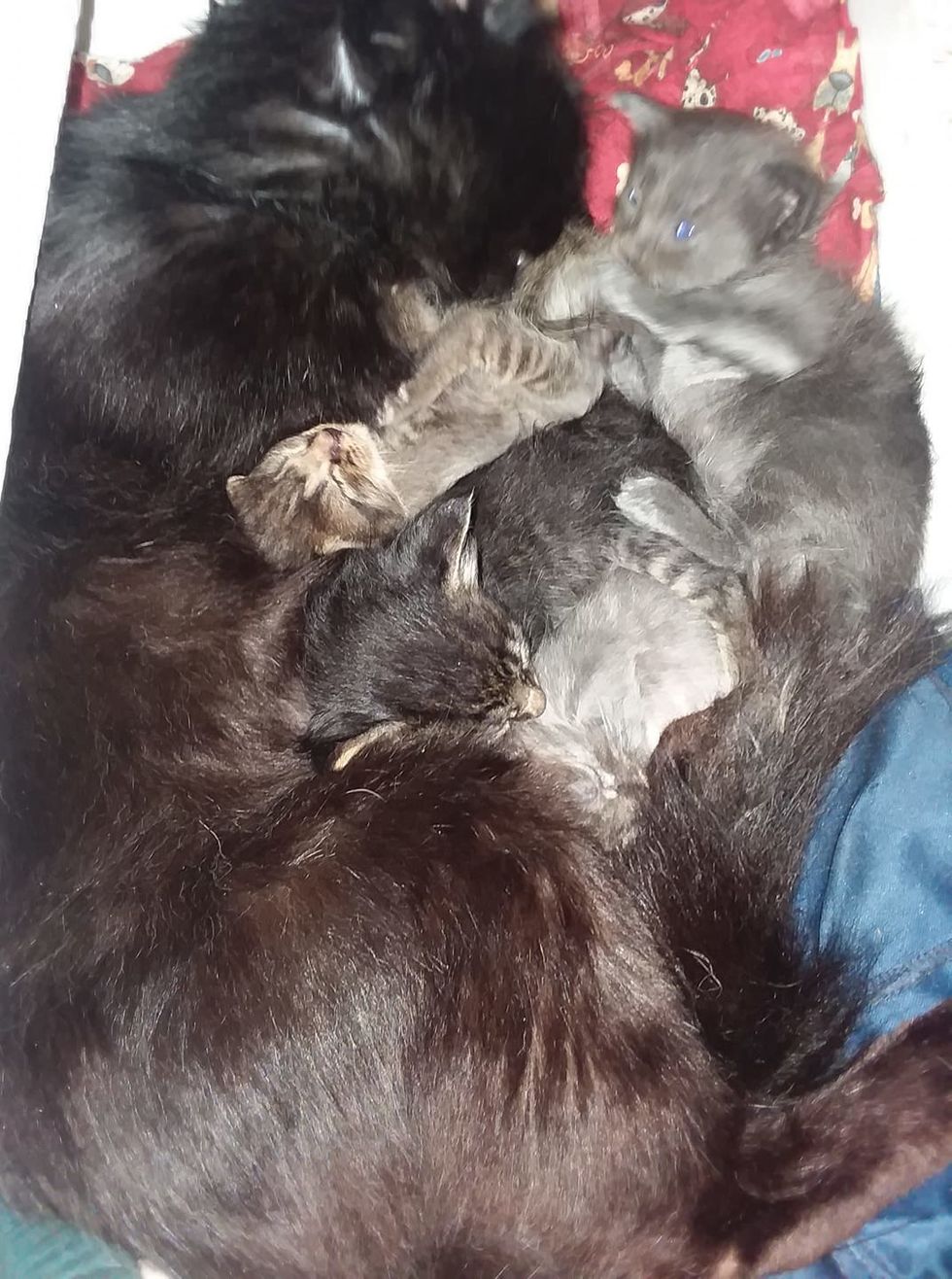 Canine Calvary Rescue
The kittens latched on their new mama and started nursing. "I never once hear them meow because they are hungry," Amber told Love Meow.
Now Cookie and Ebony are taking turns to look after their new additions. The kittens love their mamas and are getting along swimmingly with their new feline siblings, snuggling together in a giant purr pile.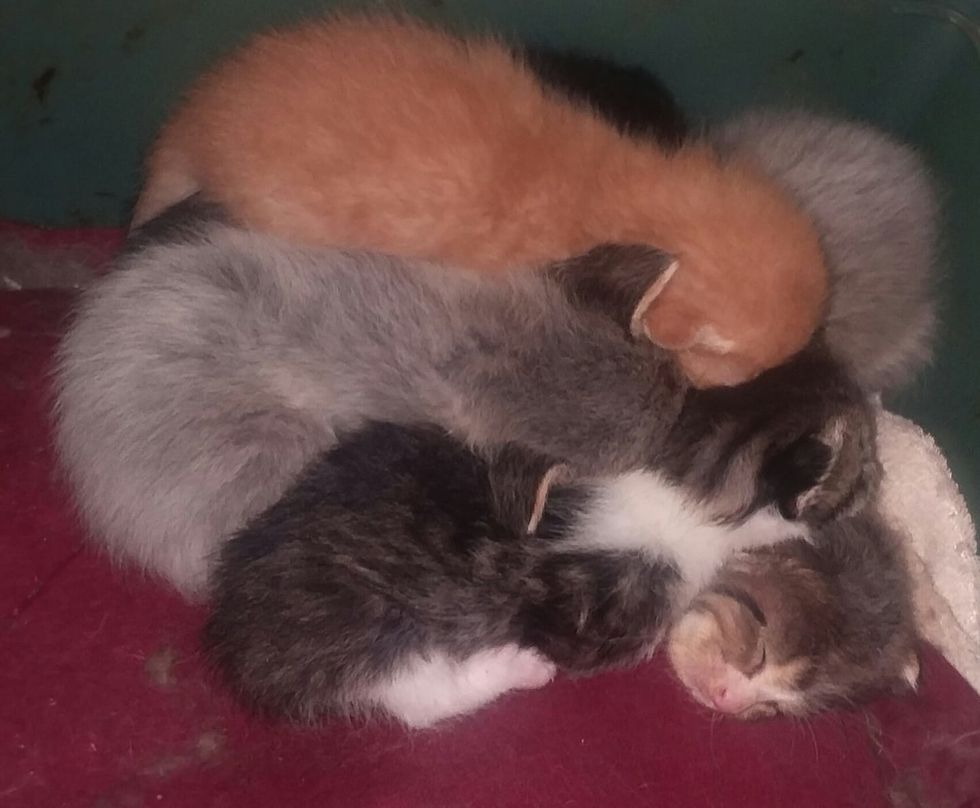 Canine Calvary Rescue
Share this story with your friends. Follow updates on the kitties on Facebook. If you would like to support their rescue efforts, click here to see how you can help.
Related story: Kitten Born 4 Days After Others, Never Leaves Cat Mother's Side, Now 4 Months Later