This adorable black and white cat loves it when she gets to go for a walk with her favorite humans. In fact, when she hears the word "walk" she won't stop meowing until she's out the door.
Gucci the cat doesn't mind wearing her harness because it means she can hang out outside with her humans.
"My cat getting excited when asked if she wants to go for a walk," said September Mar.
Watch this cute video:
She is making sure her dad is following her lead: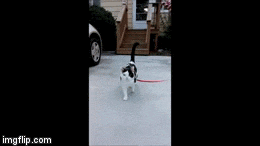 Watch the full video:
Gucci reminds me of Rosie who also loves to go on walks outside. She was raised by a Husky. See her story.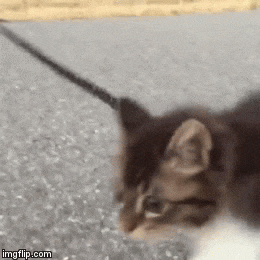 Cole the cat loves to walk like a dog, too!