These kitties have spent years with their humans since they were kittens. Some of them accompanied their humans throughout their childhood and became their best friends. Others crept into these people's lives and are now their best furry companions. Time has only made these bonds stronger.
Mr. Kitty has spent 17 years together with his human since he was a little boy (full story):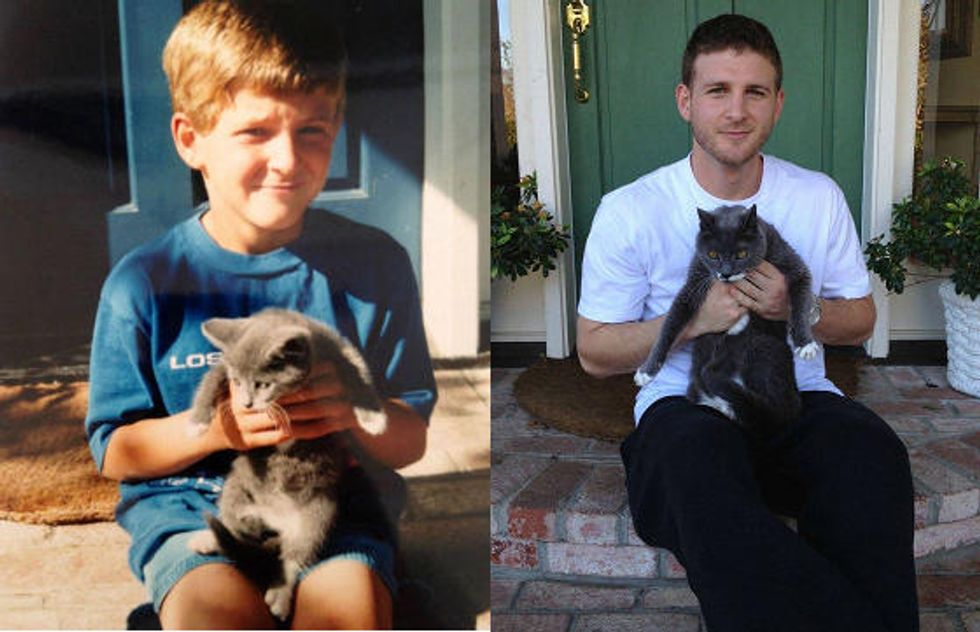 Best friends for 16 years and counting: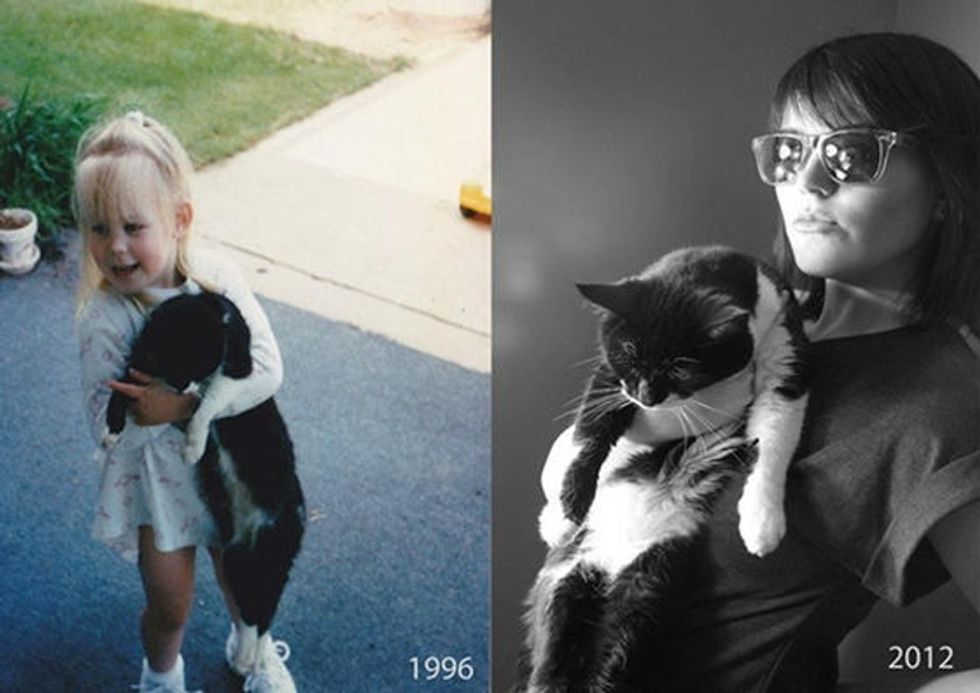 The kitty was rescued when he was a little stray (left). Riot the kitty all grown up (right) [Full story]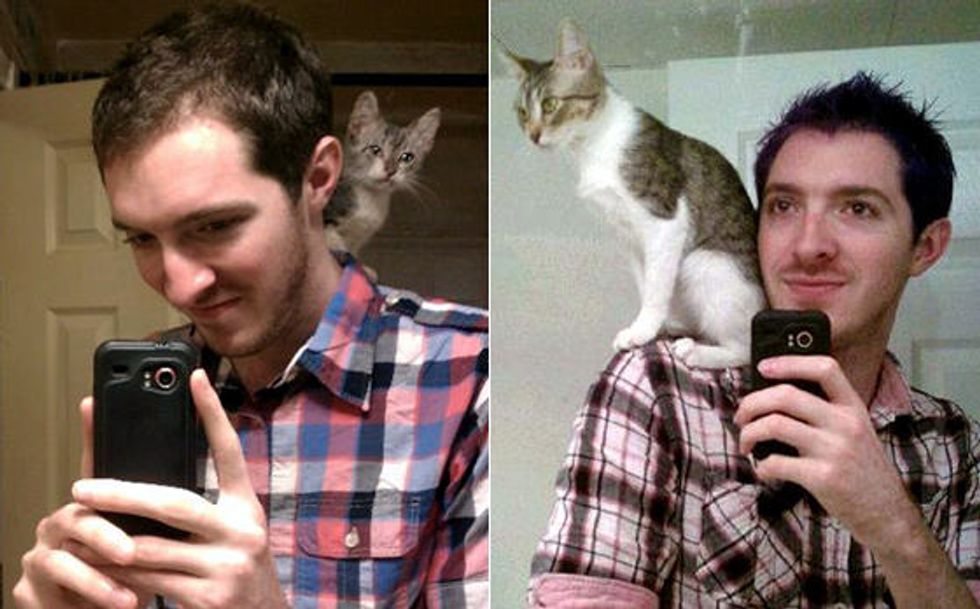 Then and now: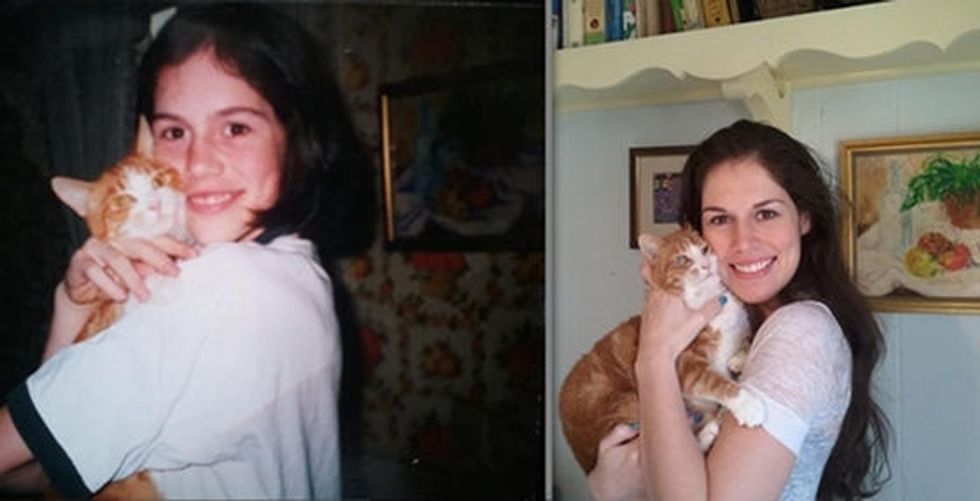 He was a shoulder cat as a kitten: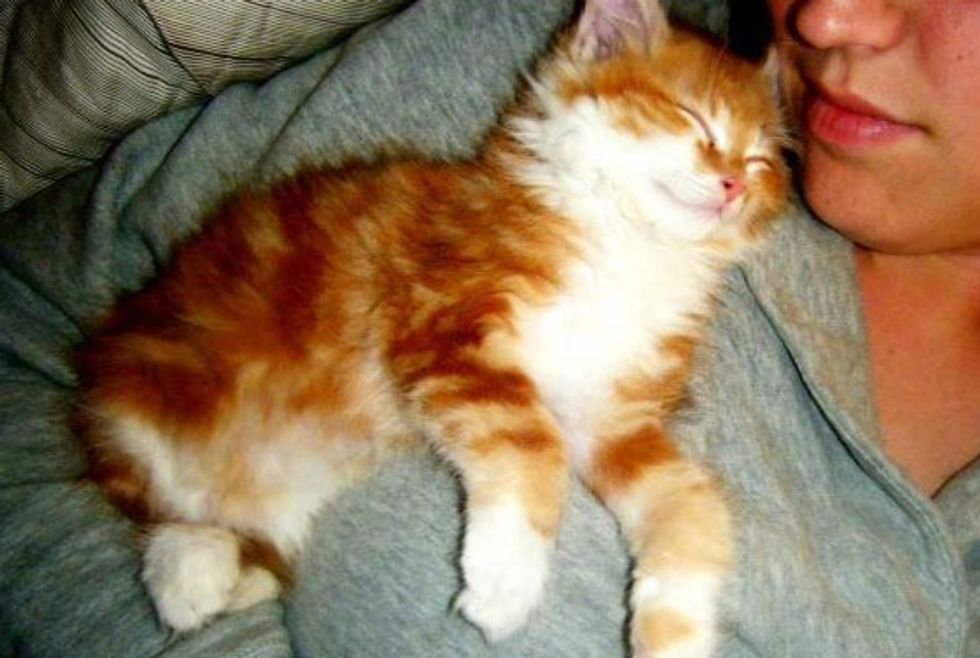 All grown up today, his love for shoulders hasn't changed [More]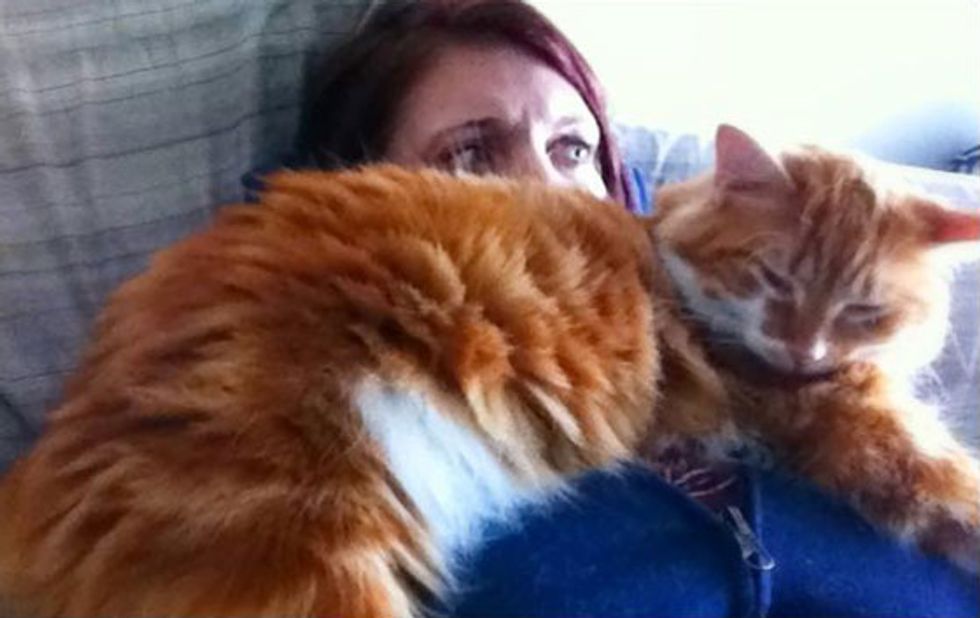 Some photos via Buzzfeed.