A kitten's incessant cries caught the attention of a family eight months ago. This is the difference love can make!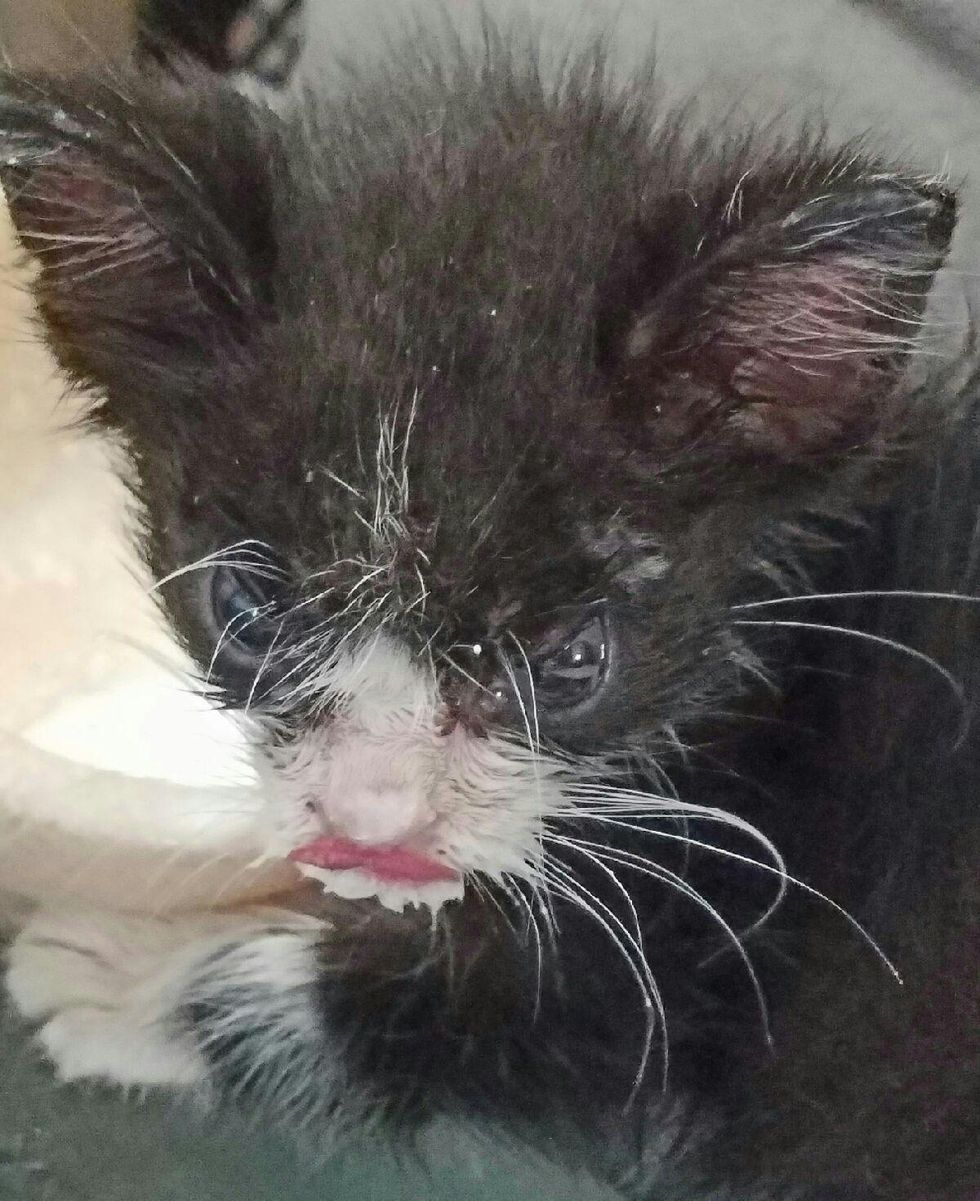 lilbitpink
"I work out of a home office and across the street we heard a kitten crying for his life," reddit user lilbitpink told Love Meow.

They traced the meows all the way to a water meter. To their surprise, the little kitten was trapped inside, crying desperately to get out. They carefully retrieved the kitten and realized just how tiny he was.
The little tuxedo was surely equipped with a set of pipes. When they got him out to safety, he kept meowing loudly at his rescuers as if to say "Thank you."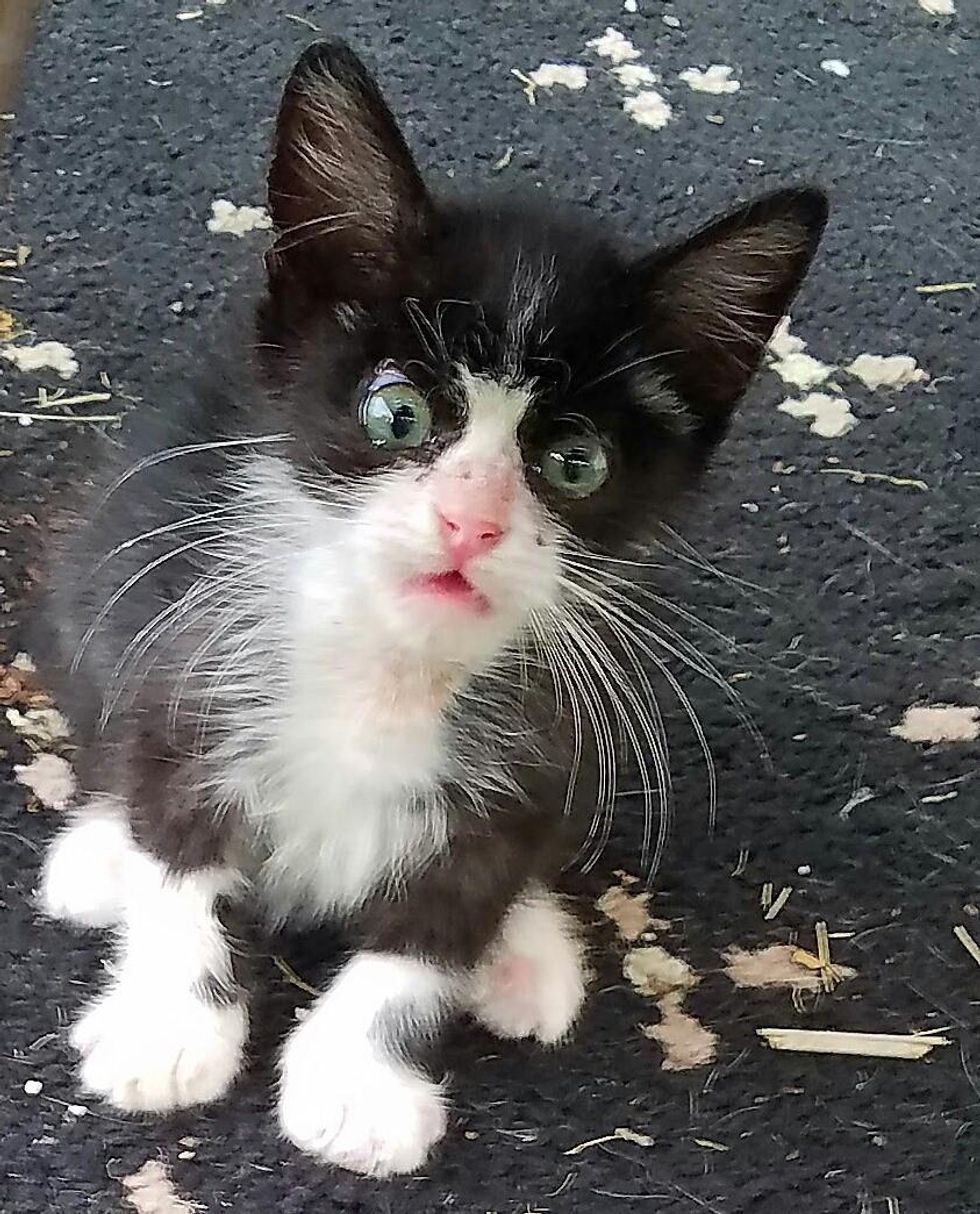 lilbitpink
They named him Monster and welcomed him into their loving home.
Soon they noticed that the kitten has a pair of unusual looking eyes. "He has eyes like spider-man due to a birth defect."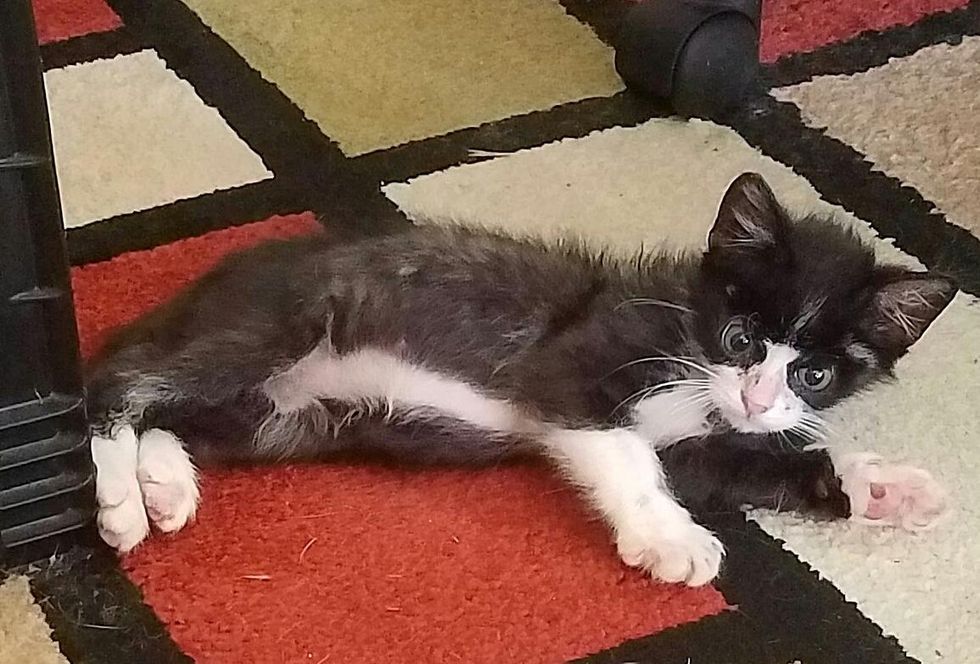 lilbitpink
They gave the kitten food, cleaned him up and got him started on his recovery from an upper respiratory infection.
Every day he got a bit bigger and stronger. As the family nursed him back to health, the kitten crept his way into their hearts.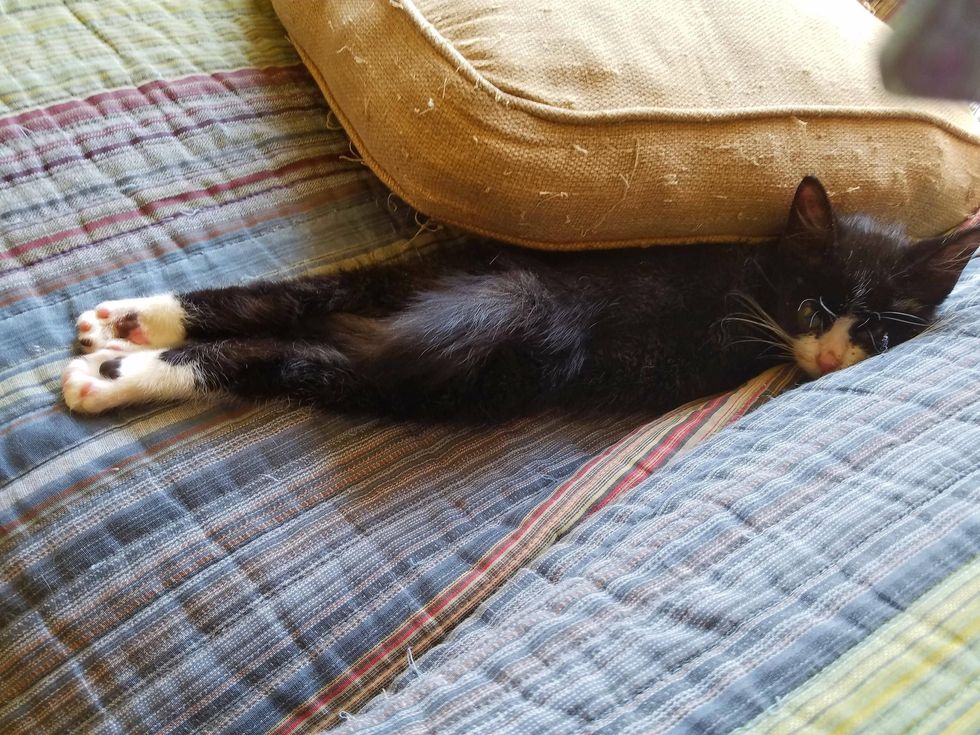 lilbitpink
"He is cross-eyed and very playful. He doesn't catch most of what he tries to… but he will come up to you and be a lap cat," the family told Love Meow.
The tuxedo boy is super loving!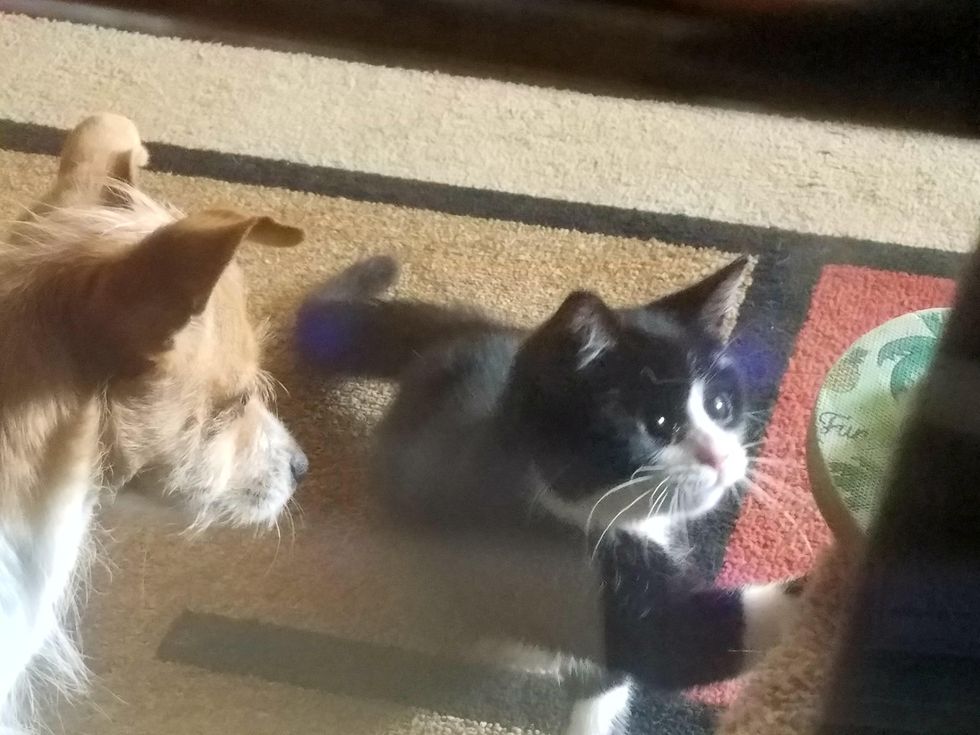 lilbitpink
On the day they found him, he kept meowing. Now all grown up, he's still a chatterbox.
"He's a very chatty catty, and he talks a lot. His voice is soft and sweet almost like chirping," they told Love Meow.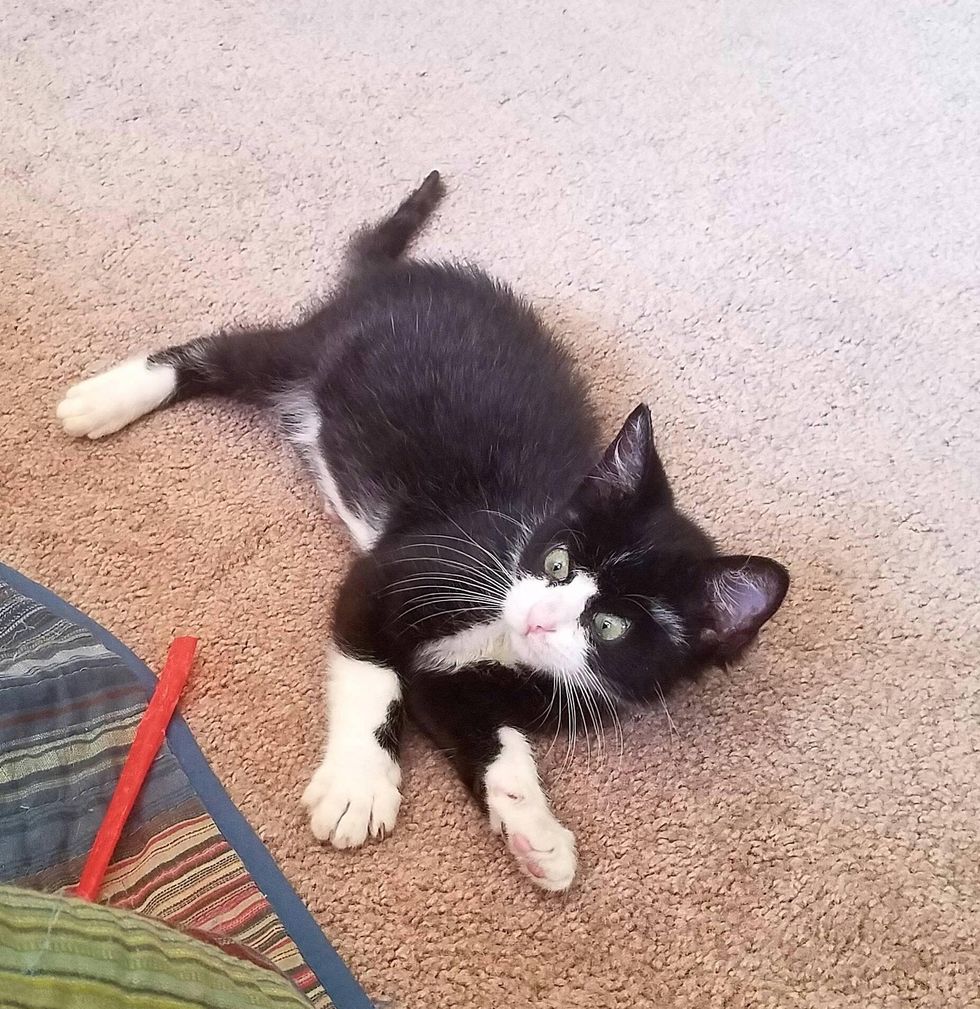 lilbitpink
"There's no doubt he's special."
Eight months later... look at him now!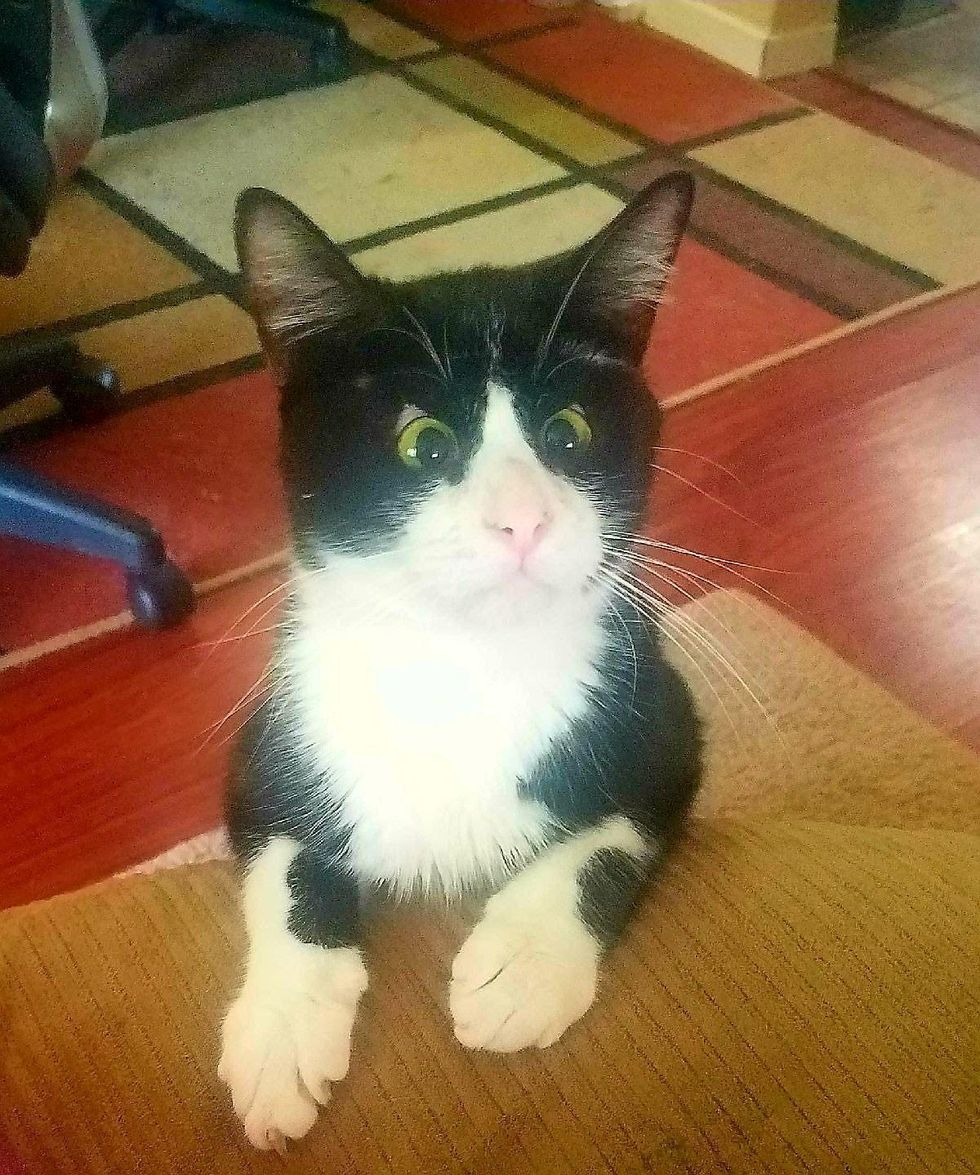 lilbitpink
Share this story with your friends.
Related story: Cat Gets Help to See Again and Surprises Rescuers with His Gorgeous Eyes