Simon is a very affectionate cat and demands to be held on his dad's shoulder multiple times throughout the day. Cliff the dad has come up with an idea to provide the snuggles he needs while getting his work done.
"My boyfriend Cliff works from home, but our kitten Simon insists on being held multiple times throughout the day. This was impacting Cliff's ability to get work done so we had to fashion a kitten sling so that Simon could get his snuggles in and Cliff could work," said Colleen via reddit.
"He's quite the snuggler!," she added. "(Cliff) had back surgery a few years back and prolonged sitting causes a lot of pain. His doctor advised him to get a standing desk to prevent future damage.... We were definitely not prepared for this level of affection, so we've had to get creative."
"(Simon) stays up there for a good 20 minutes. He still suckles so he'll stay until he gets his fill on Cliff's shoulder/neck. He'll then head over to the couch to join his brother for a nap."
"He and his brother Marty are our first pets together and we are absolutely in love with them. We would do anything for these little fur turds."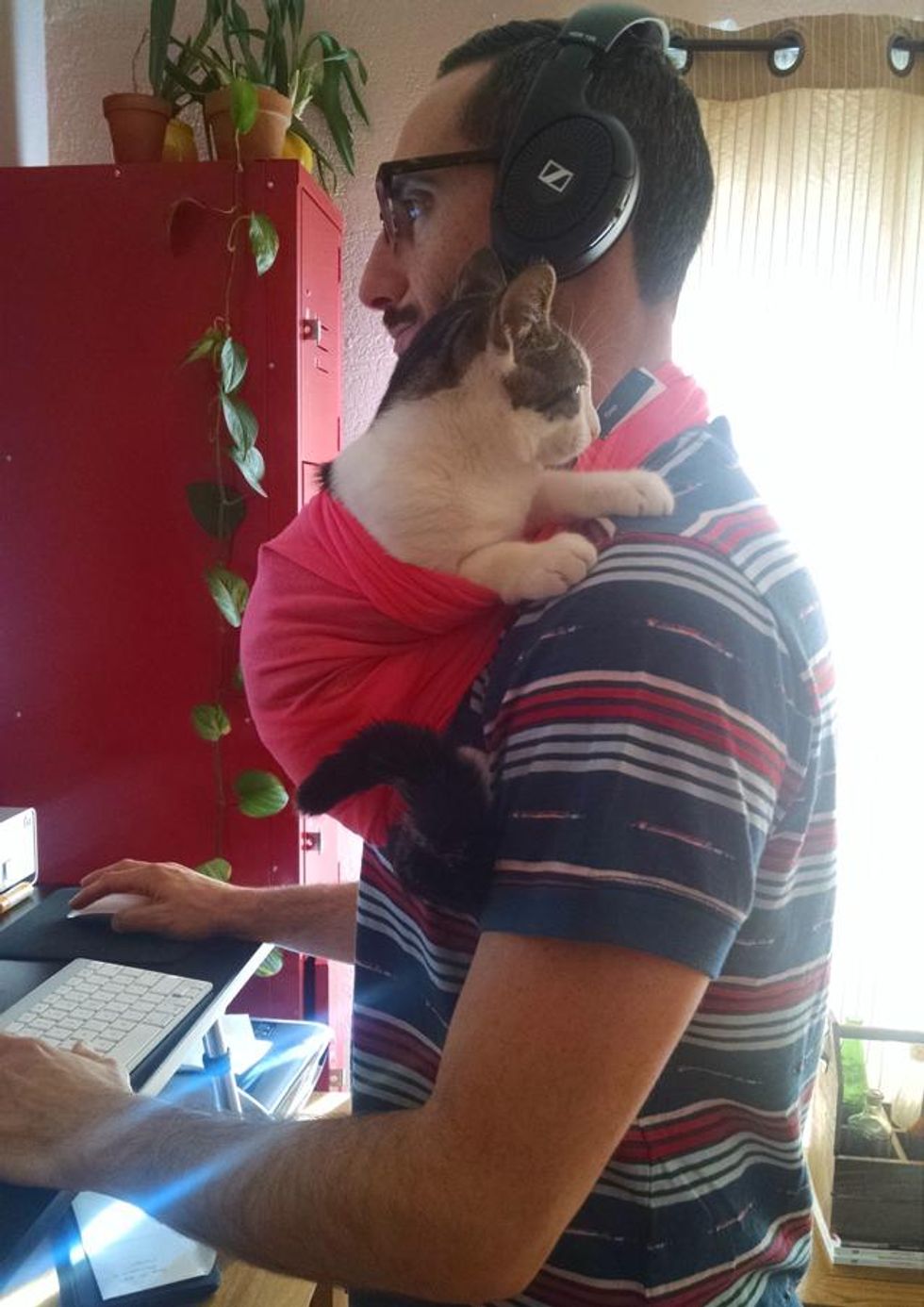 After work. Simon goes on Cliff's shoulder for a nap.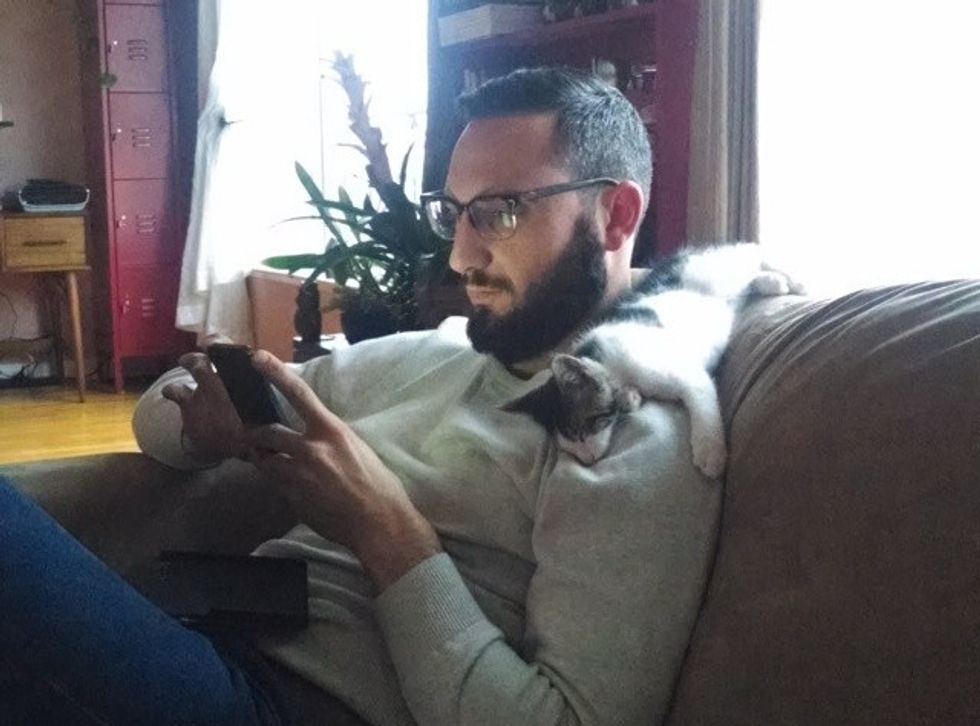 Follow Simon and Marty on Instagram.