A scrawny 4-week-old kitten was found on the streets of New South Wales, Australia. A man took the kitty off the sidewalk and got him help just in time.
Meet Gaius - which means "to rejoice" in Latin.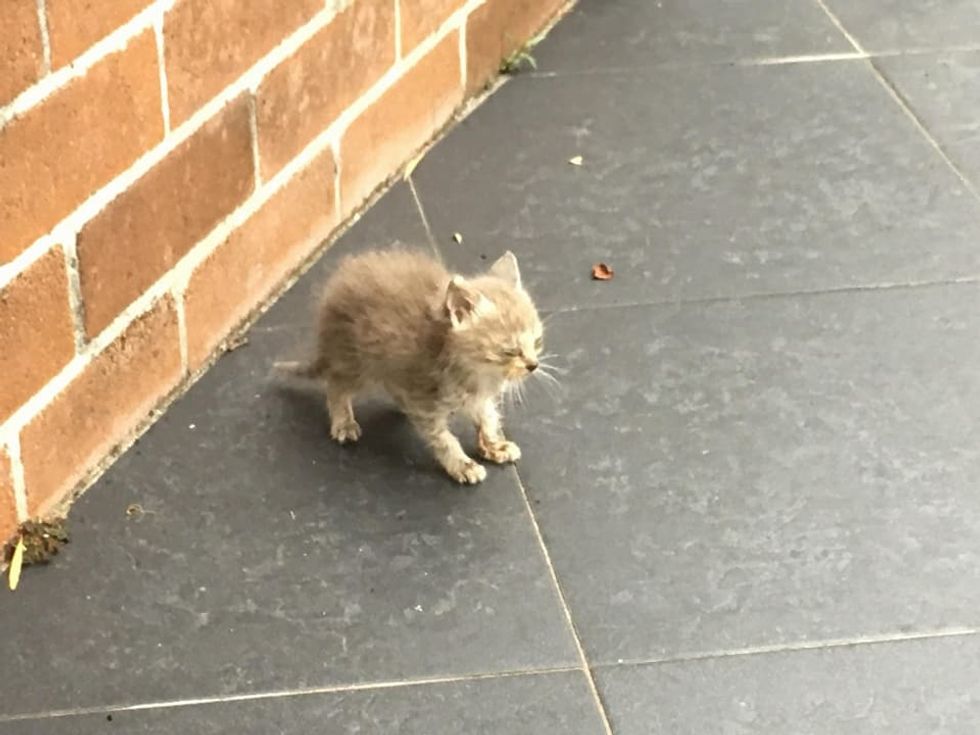 CatRescue 901
Little Gaius was spotted on the sidewalk, nearly motionless. The guy who found him, took the kitten with him, wiped the gunk out of his eyes and cleaned off all the ants that were crawling over the kitty.

Having another rescue cat at home, the man had his hands full so he reached out to CatRescue 901, a rescue group in Terrey Hills, New South Wales, for some help.
"Gaius weighed in at a very tiny 217 grams when we got him. He would be four weeks old from his ear development so should have weighed at least 500 grams," Jenny Storaker, Co-Director of CatRescue 901, told Love Meow.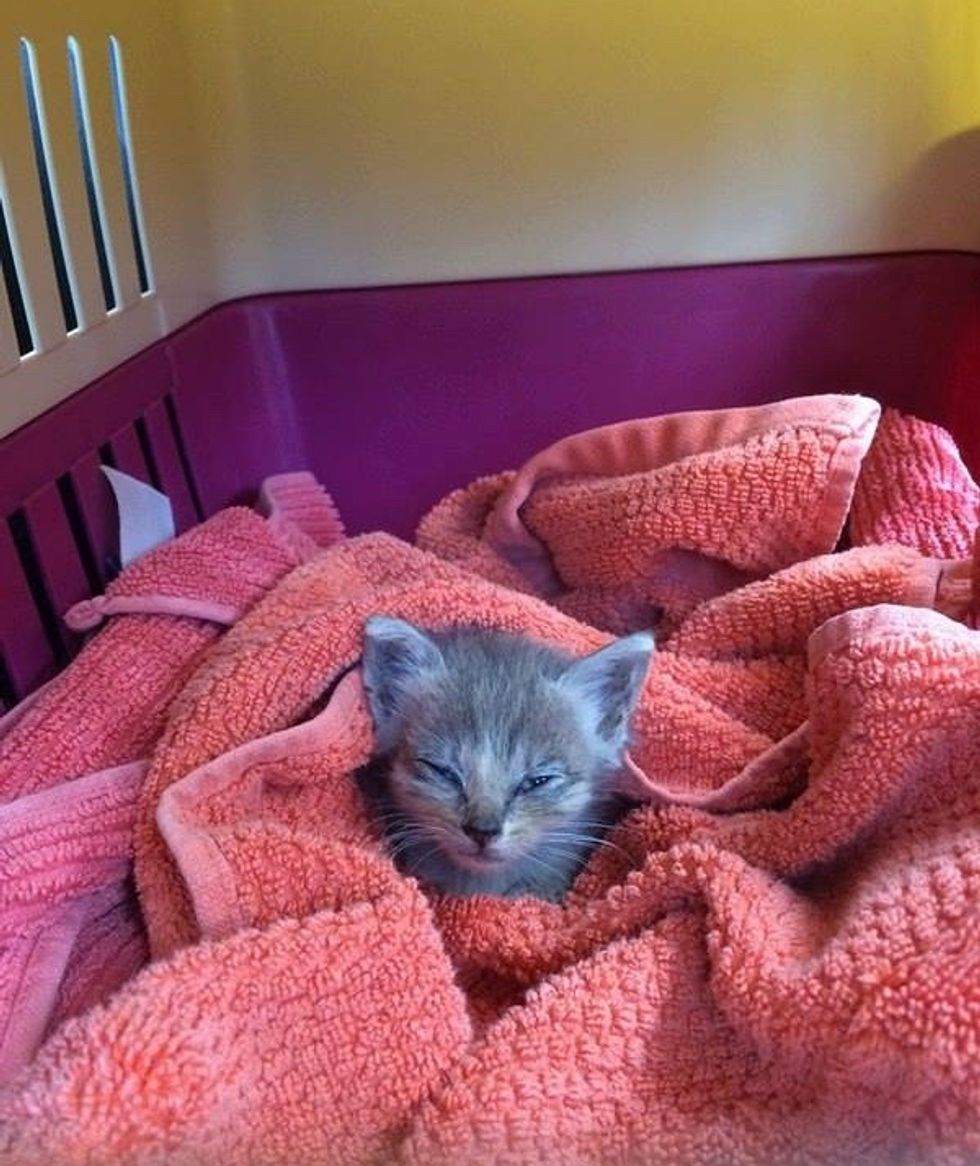 CatRescue 901
That night, caregivers bottle fed him around the clock, gave him fluids, and kept him warm.
In just 24 hours, he put on 25% of his body weight mainly from rehydration and food.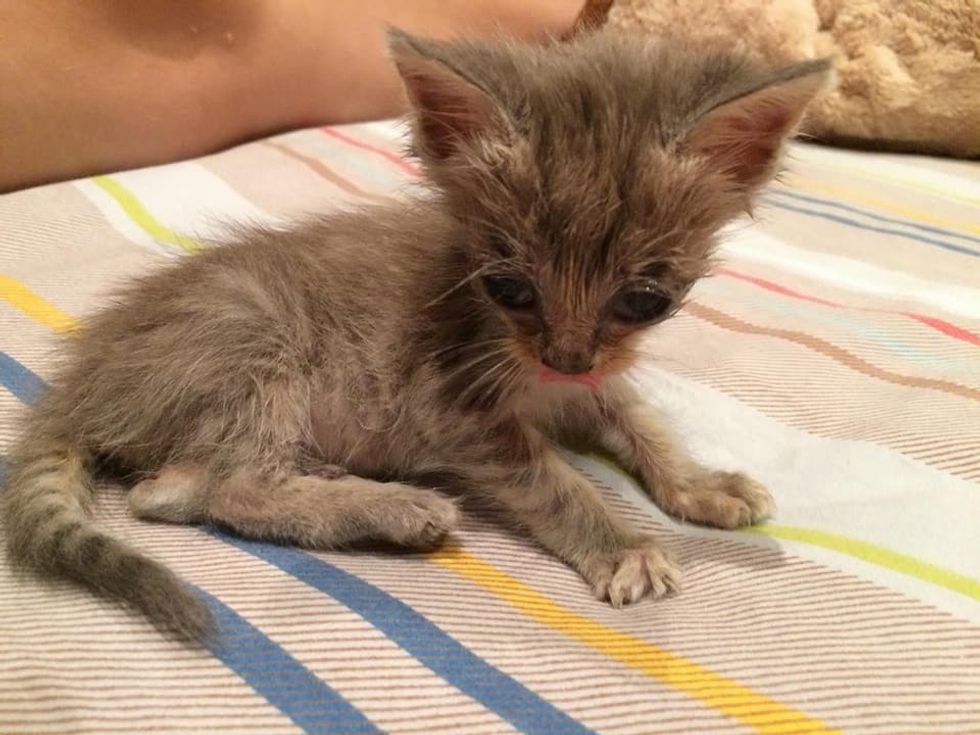 CatRescue 901
That skinny little kitty bounced back from the brink and began to regain energy.
"He is eating and gaining weight. We are treating his cat flu with very small amount of medication and his eyes are looking a lot better already," Jenny told Love Meow.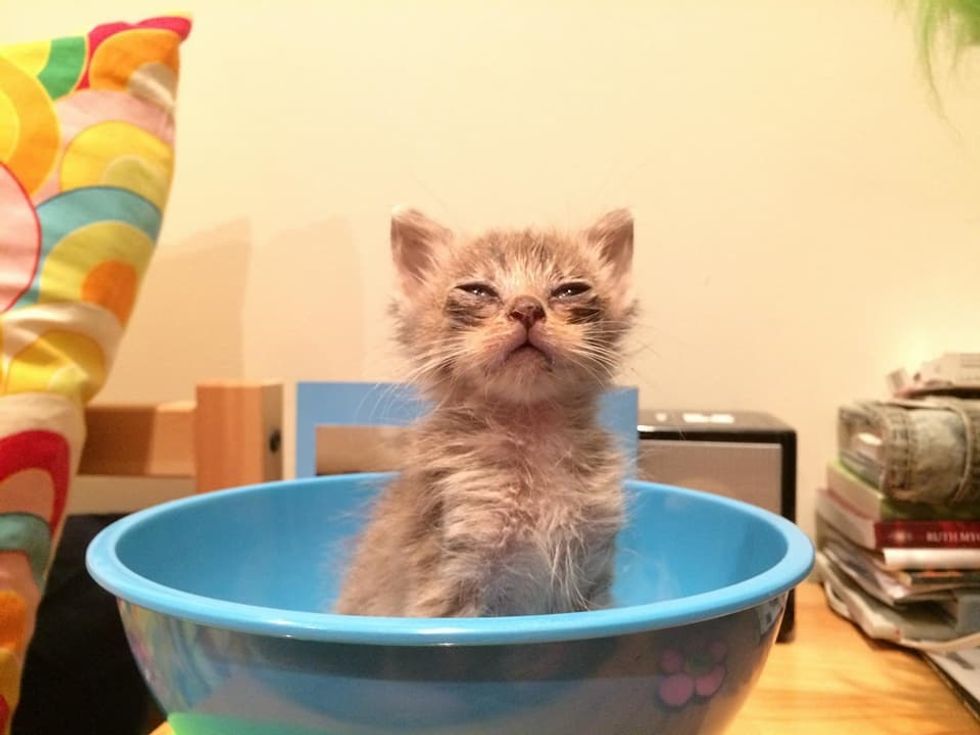 CatRescue 901
Little Gaius is palm-sized with the heart of a lion!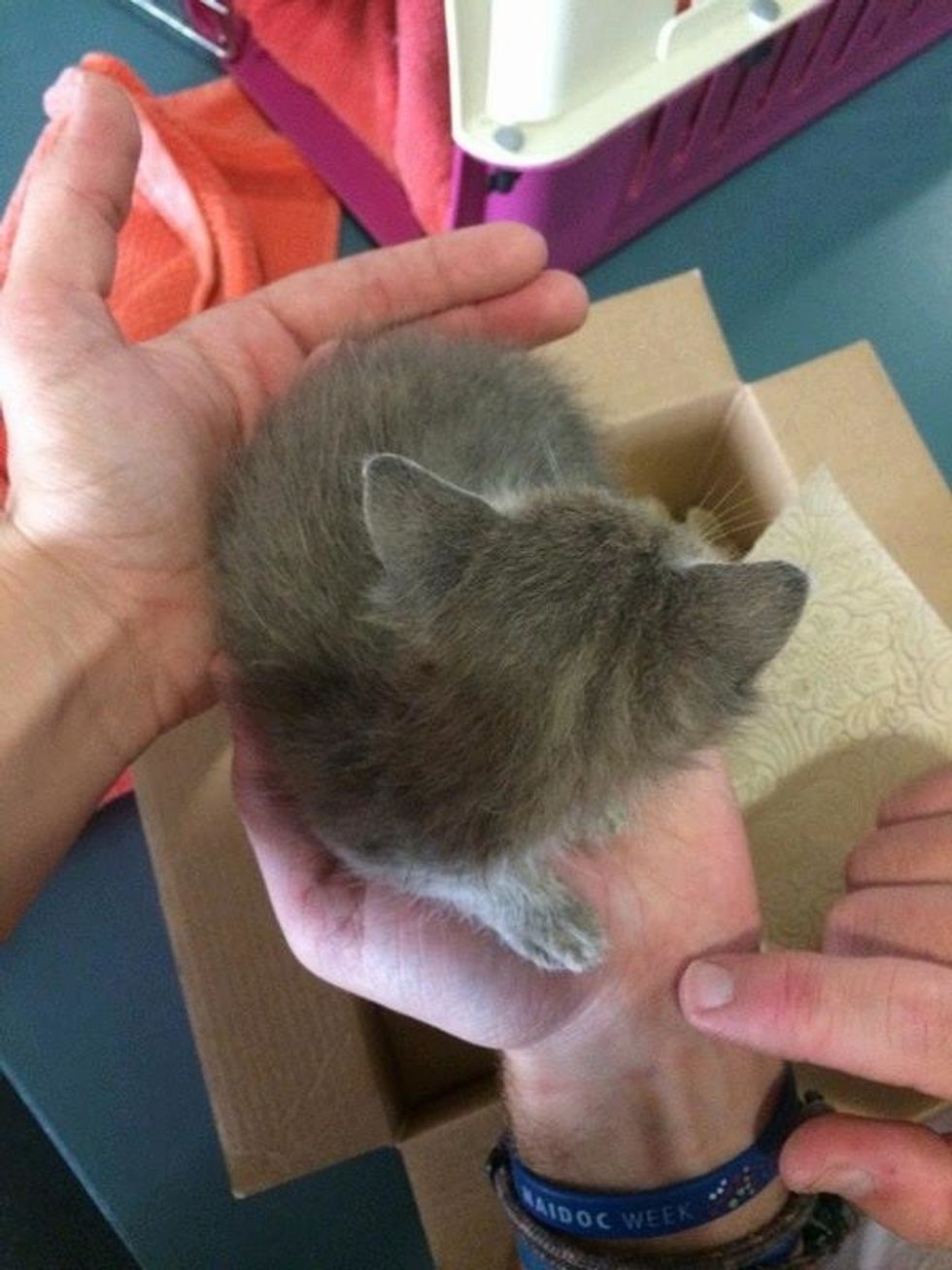 CatRescue 901
He's eating well and putting on weight. In just four days, he's gained 124 grams!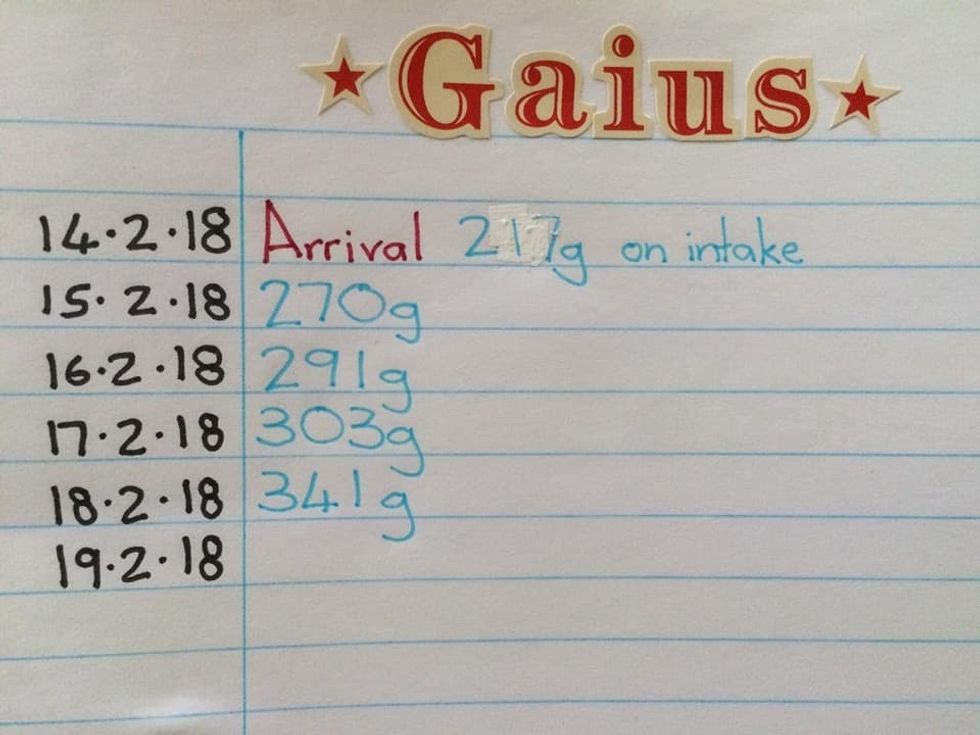 CatRescue 901
When they got him, he could barely move. Two days later, he completely turned around.
Gaius is getting plenty of good food that is vital to his growth. He's still very tiny and has a lot of growing up to do.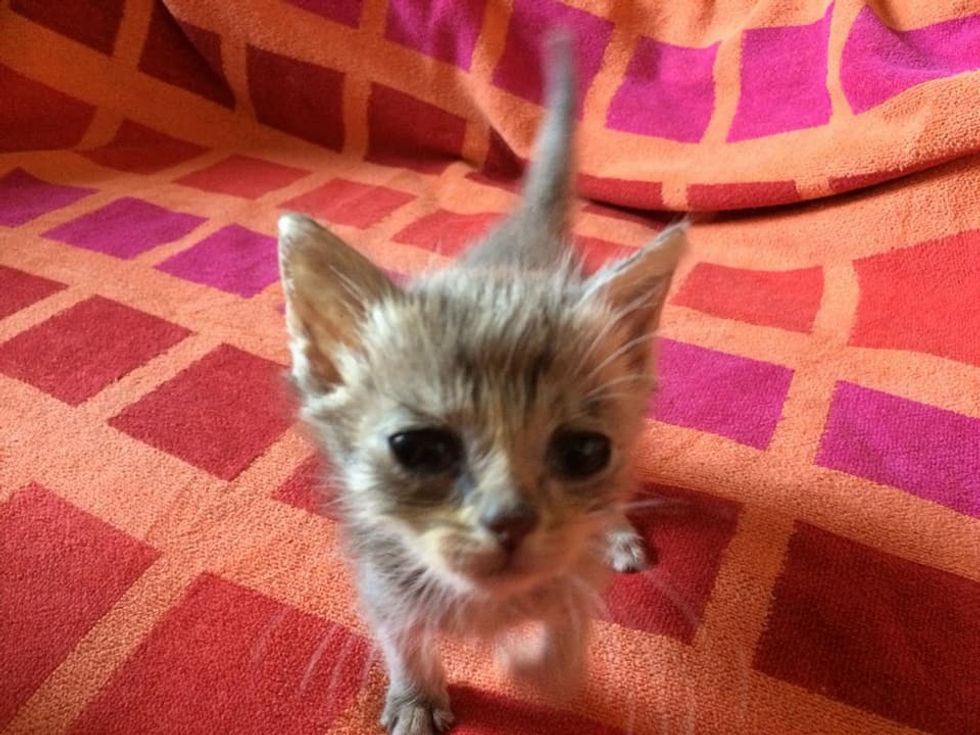 CatRescue 901
Now he's playing and exploring his new abode with his new found energy.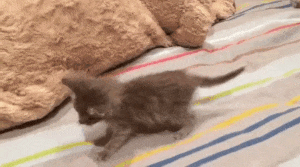 CatRescue 901
"You can see him getting strong by the day."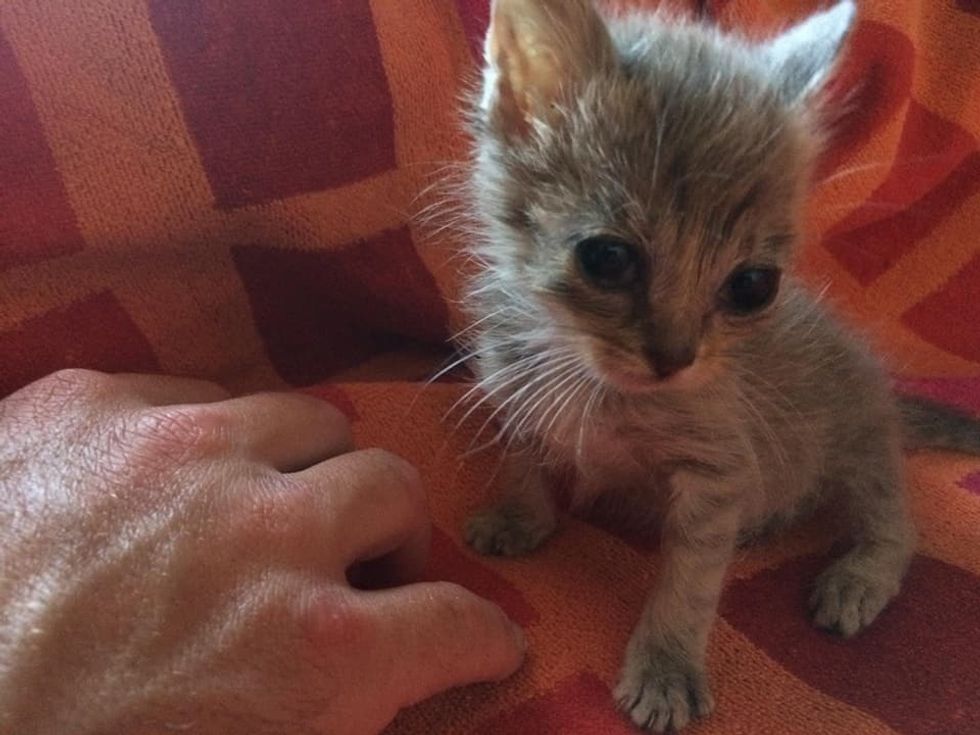 CatRescue 901
What a difference a second chance can make! The kitty who was knocking at death's door, is now thriving in foster care.
"He has a long way to go but is looking a lot better already," the rescue said. "Go Gaius. You're an awesome little fighter and we've got your back!"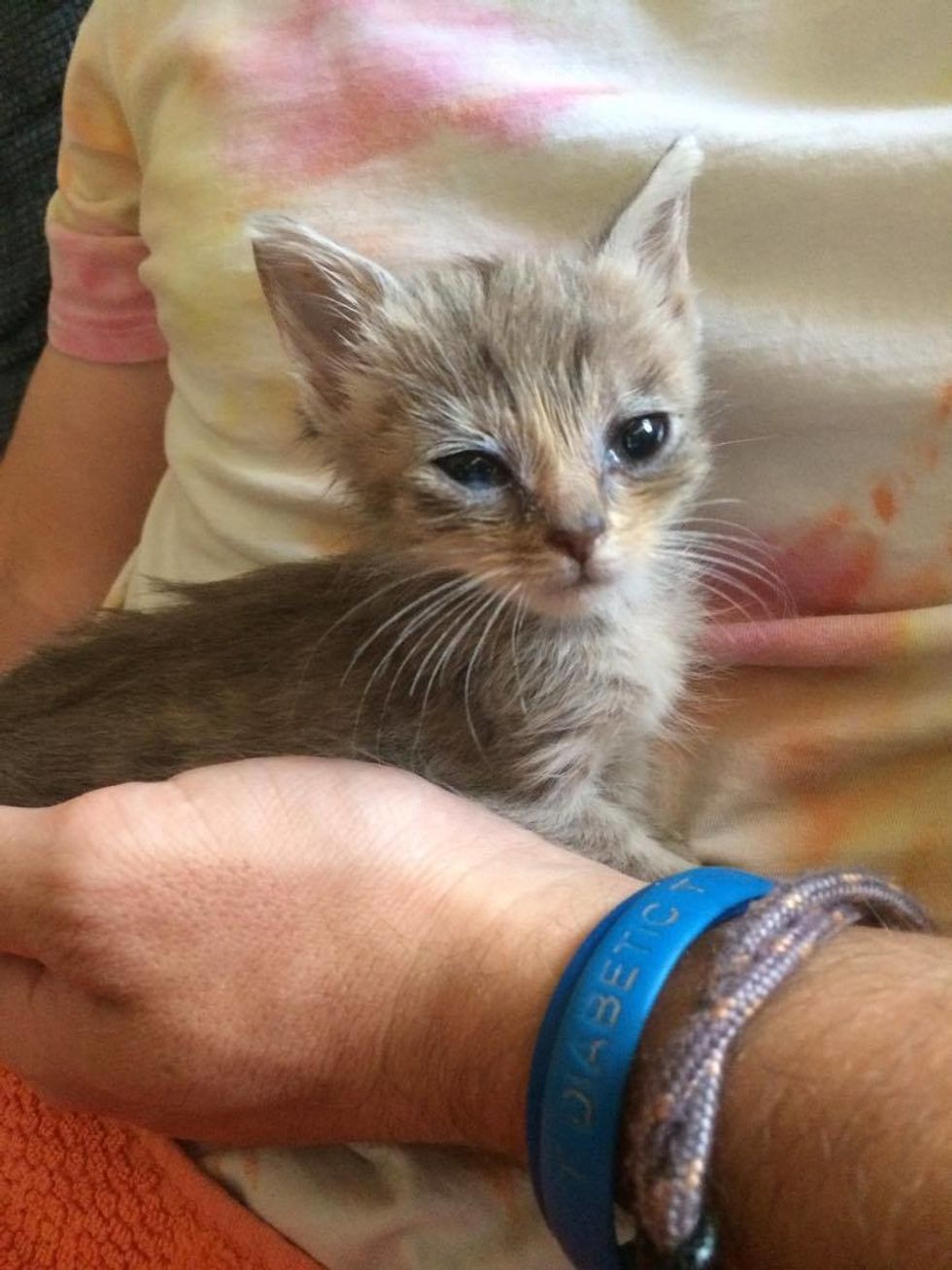 CatRescue 901
Share this story with your friends. If you would like to support their rescue efforts, click here to see how you can help. Follow CatRescue 901 on Facebook.
Related story: Orphaned Kitten Found on Sidewalk Wouldn't Go Anywhere Without Her New Mom