A ginger kitten was found without a mother by a neighbor who didn't want to keep him.
A young man saw the little kitten in need of a home and a lot of help. He did the only thing he knew--gave the little buddy a home.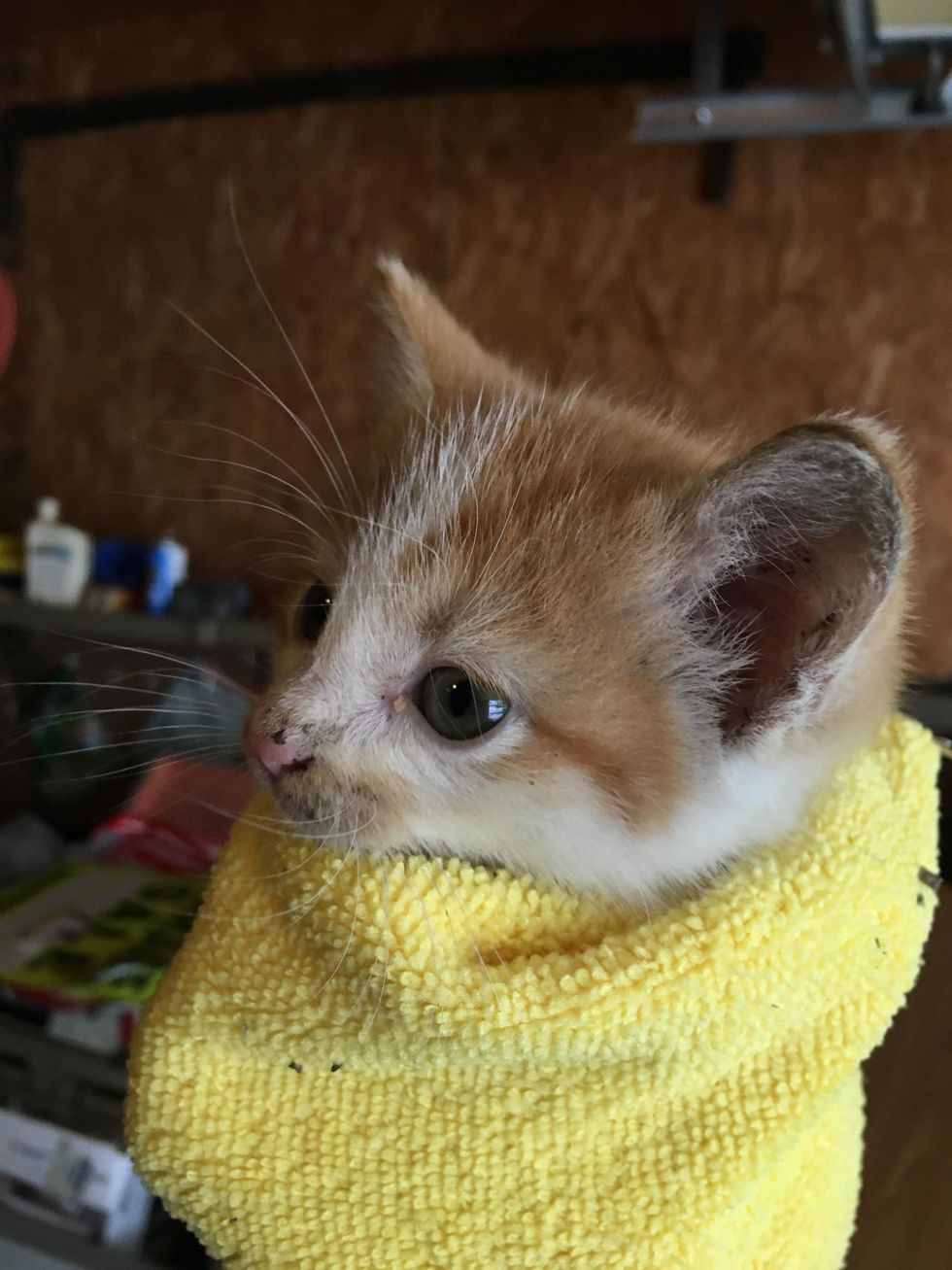 imgur/jinko82
"Poor little guy was dumped off by mom. He started out sleeping on the litter even though he had a blanket and stuffed animal," imgur user jinko82 said.
The kitten was scared and stayed in the litter for a while. The man gave him a much-needed bath and removed about 30 fleas.
The kitten felt so much better that he started purring.
imgur/jinko82
He was named Vader.
The little guy snuggled up to his rescuer and fell asleep on his chest after he showed him love and comfort.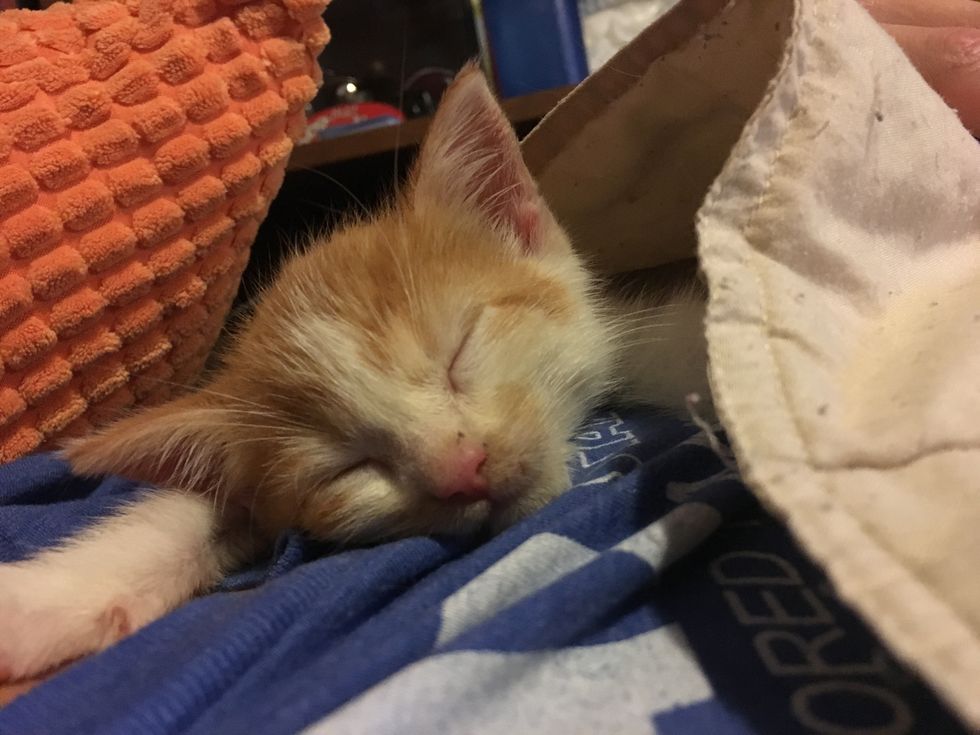 imgur/jinko82
The next day, the kitten made a 180.
He followed his human everywhere he went and cuddled with him whenever he got a chance.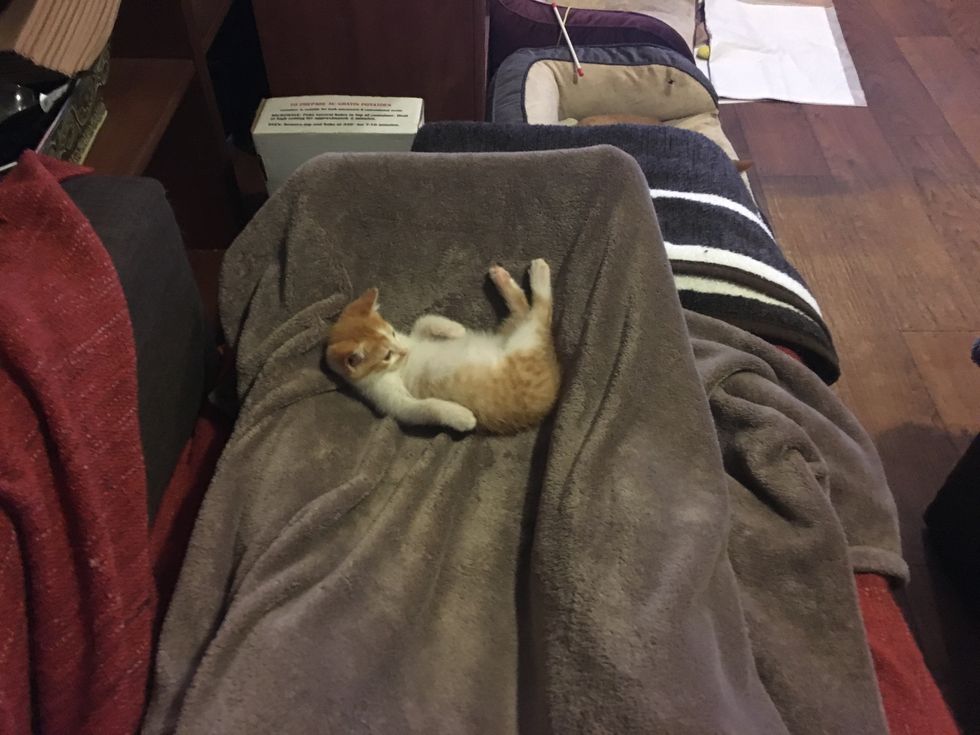 imgur/jinko82
He curls up in his arms when they watch TV.

The little purrito kitten is in love with his new home.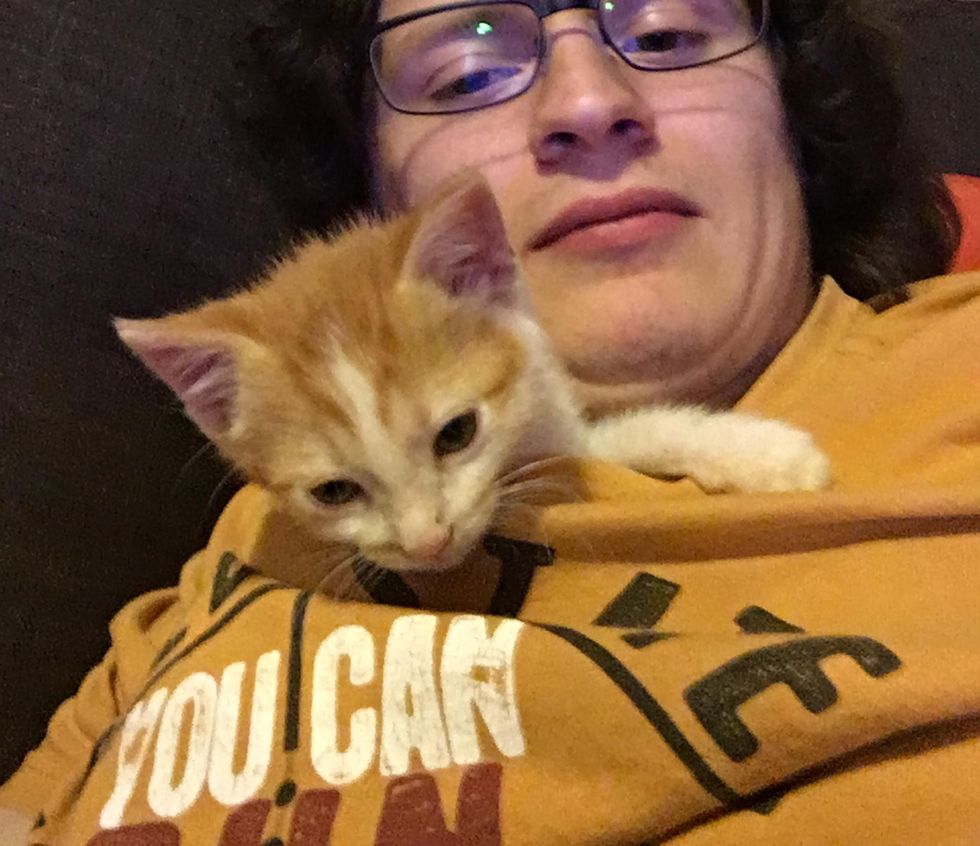 imgur/jinko82
He loves grooming his human.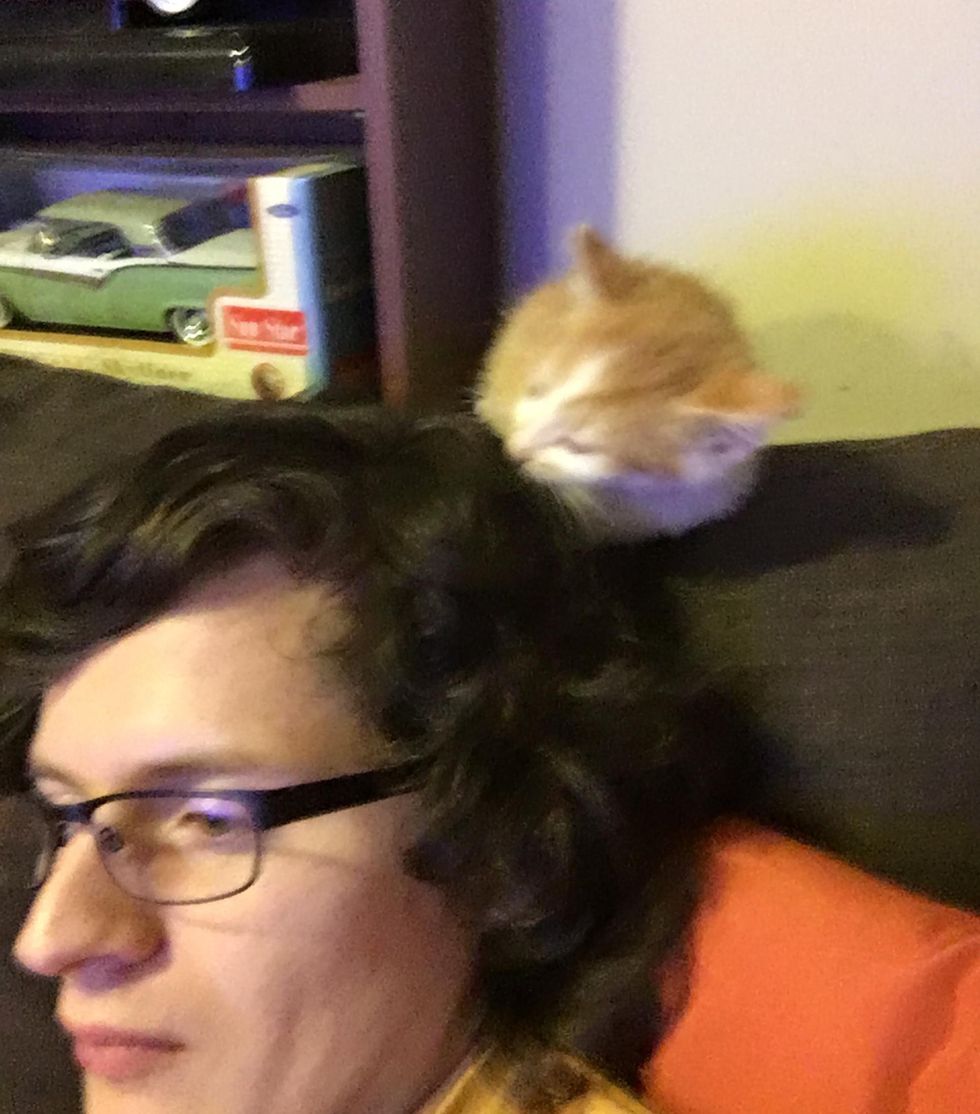 imgur/jinko82
Cuddles and more cuddles.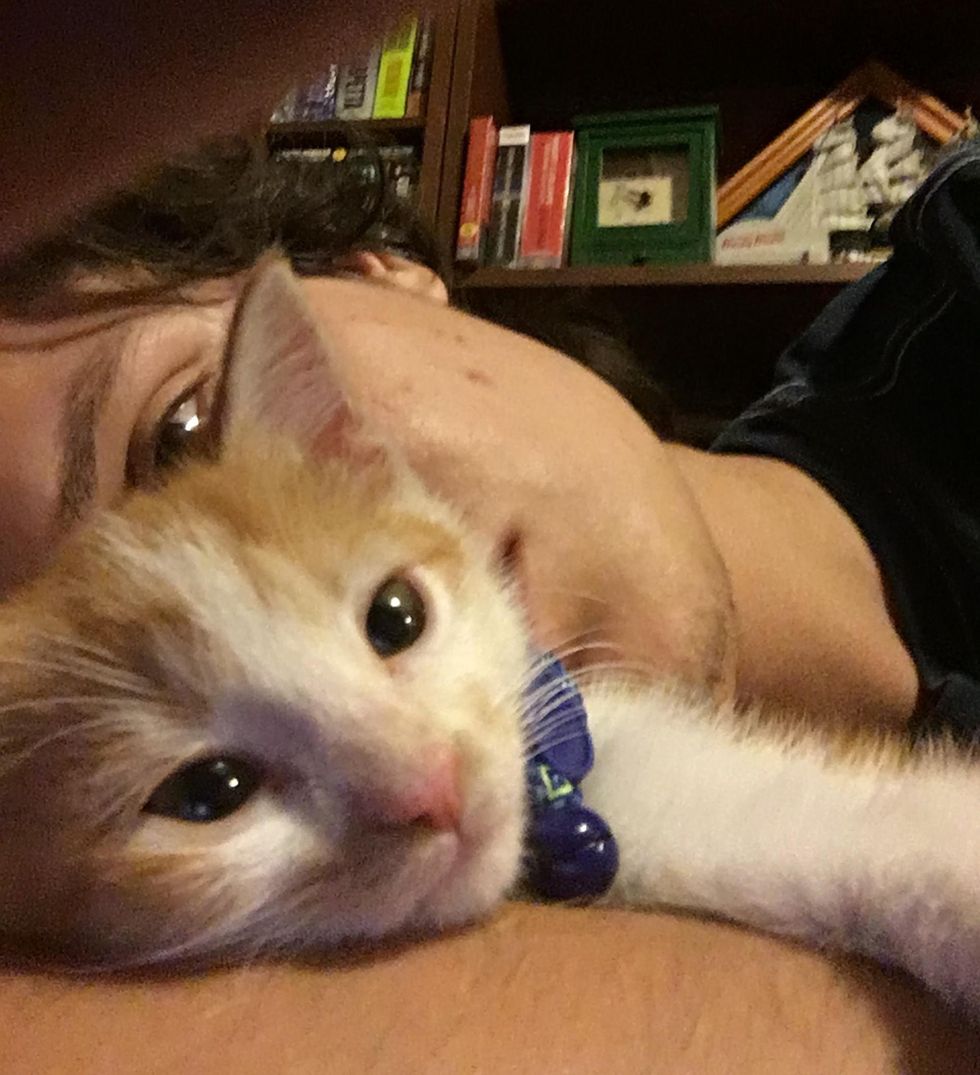 imgur/jinko82
"Little Vader has a new home and loves it," the human dad said.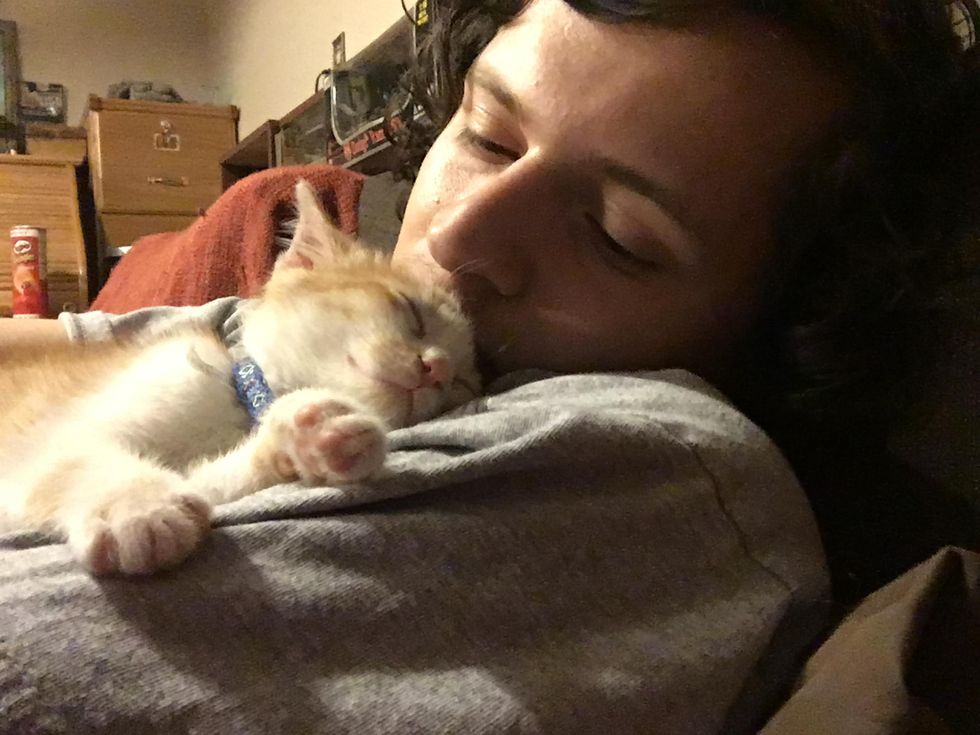 imgur/jinko82
This is love!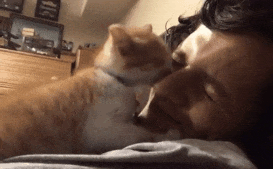 imgur/jinko82
Share this story with your friends.
Related story: Tiniest Orphaned Kitten Found in Field Cries Out for Love, Then and Now