A man from Japan took in a tiny kitten that needed a home, and the little furry friend followed him around the house. He didn't know how to climb the stairs so his human began to teach him.
Meet Mini.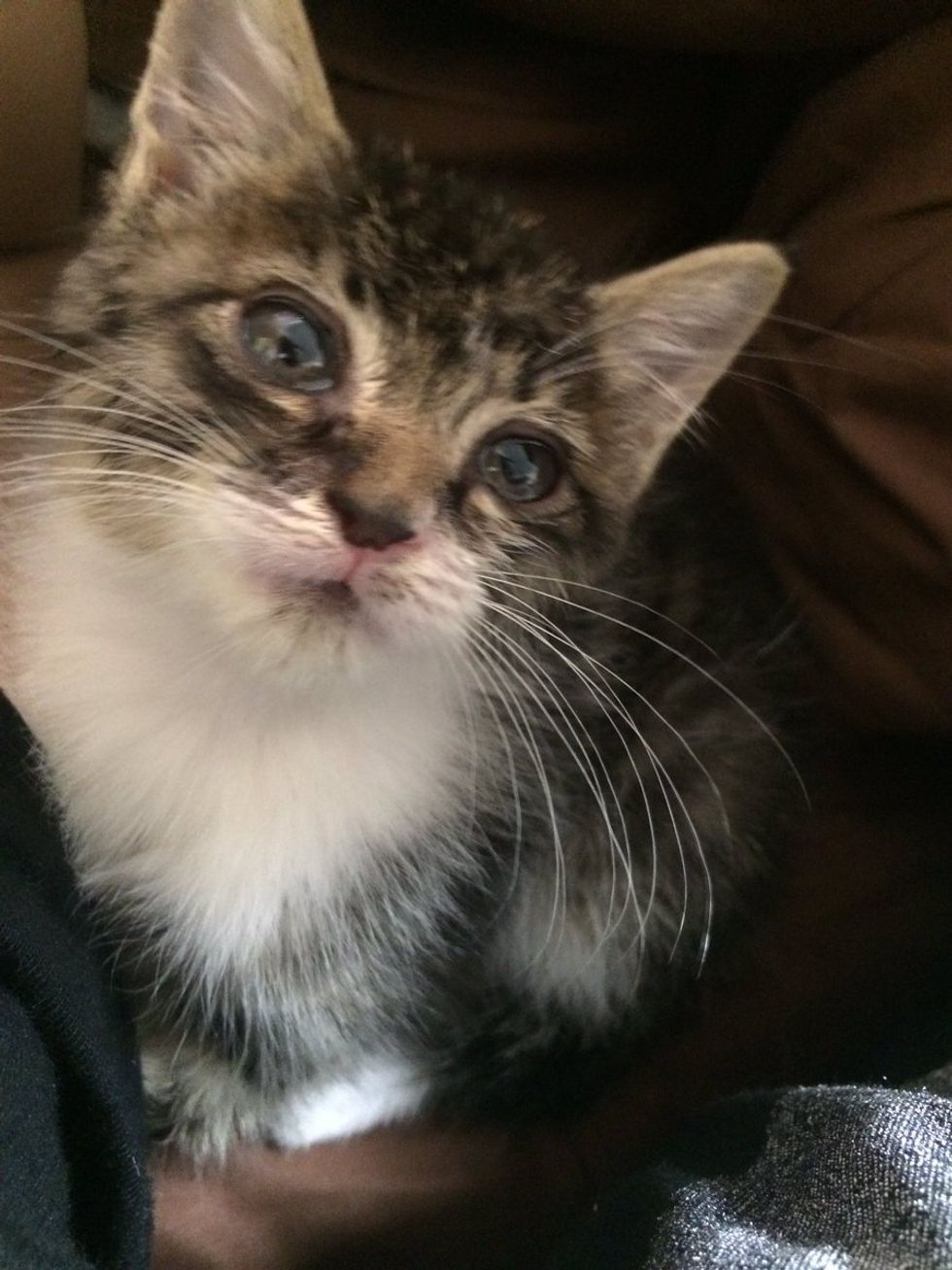 Photo: Max @Iwannabethemax
Mini was saved by a kind man who became the dad he never had.

Max (twitter user @Iwannabethemax) took the little sickly kitten to the vet and cared for him around the clock. The tabby kitten fell asleep in his arms after each meal. When he cried, Max gently petted him on his head and gave him a few face scritches, the little fur buddy instantly felt comforted and loved.
Watch video:
A few days later, Mini's eyes got better and clearer. He tried to follow his dad up the stairs, but couldn't get up because they were too tall. The kitten never gave up trying.
Nuzzling in his human arms for a nap.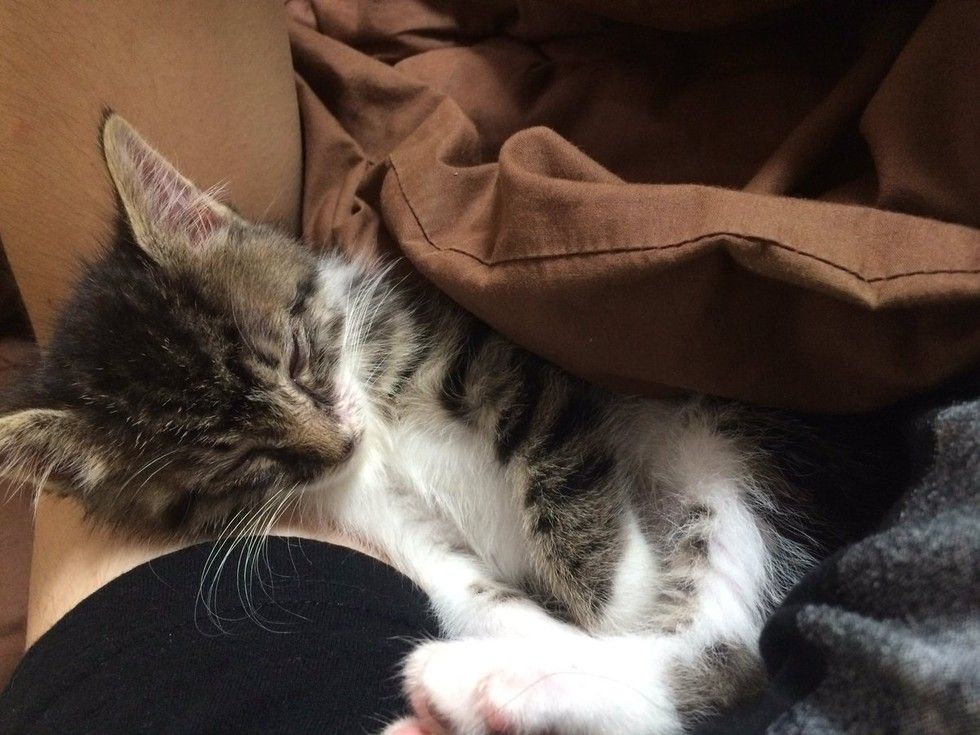 Photo: Max @Iwannabethemax
His human duct taped the edges of the stairs so he could have something to grab onto when he climbed.
Max cheered him on when he worked his way up his first step.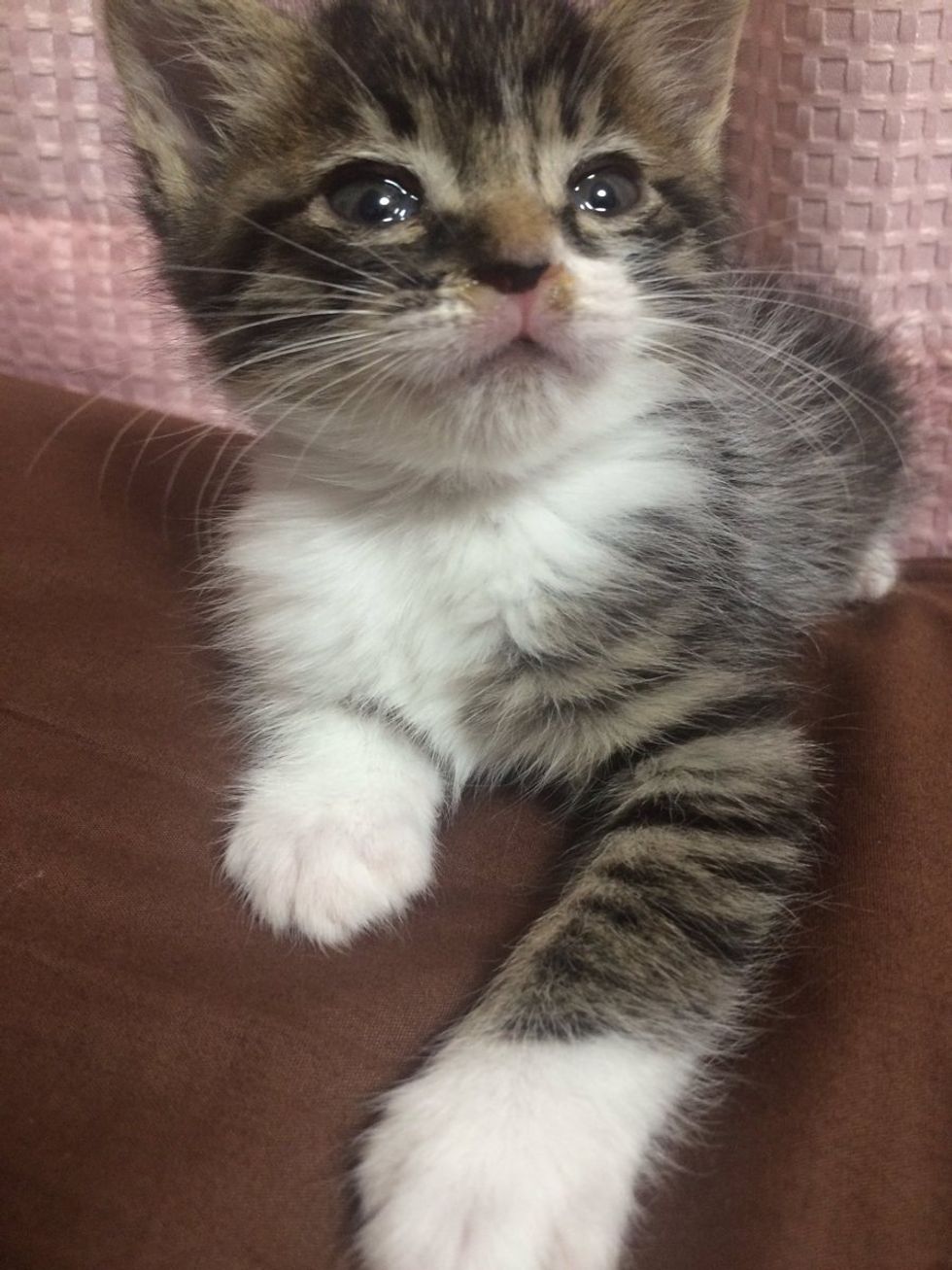 Photo: Max @Iwannabethemax
When he started learning to climb the stairs, he gave it his all and made it to the top.
Watch video:

3 weeks later! Look at the progress!
Watch video:

Max is a very proud dad. Now the kitty has started learning to walk down the stairs with help from his dad.
Watch video:

After a long day of exercising, kitty settles in for a cuddly nap.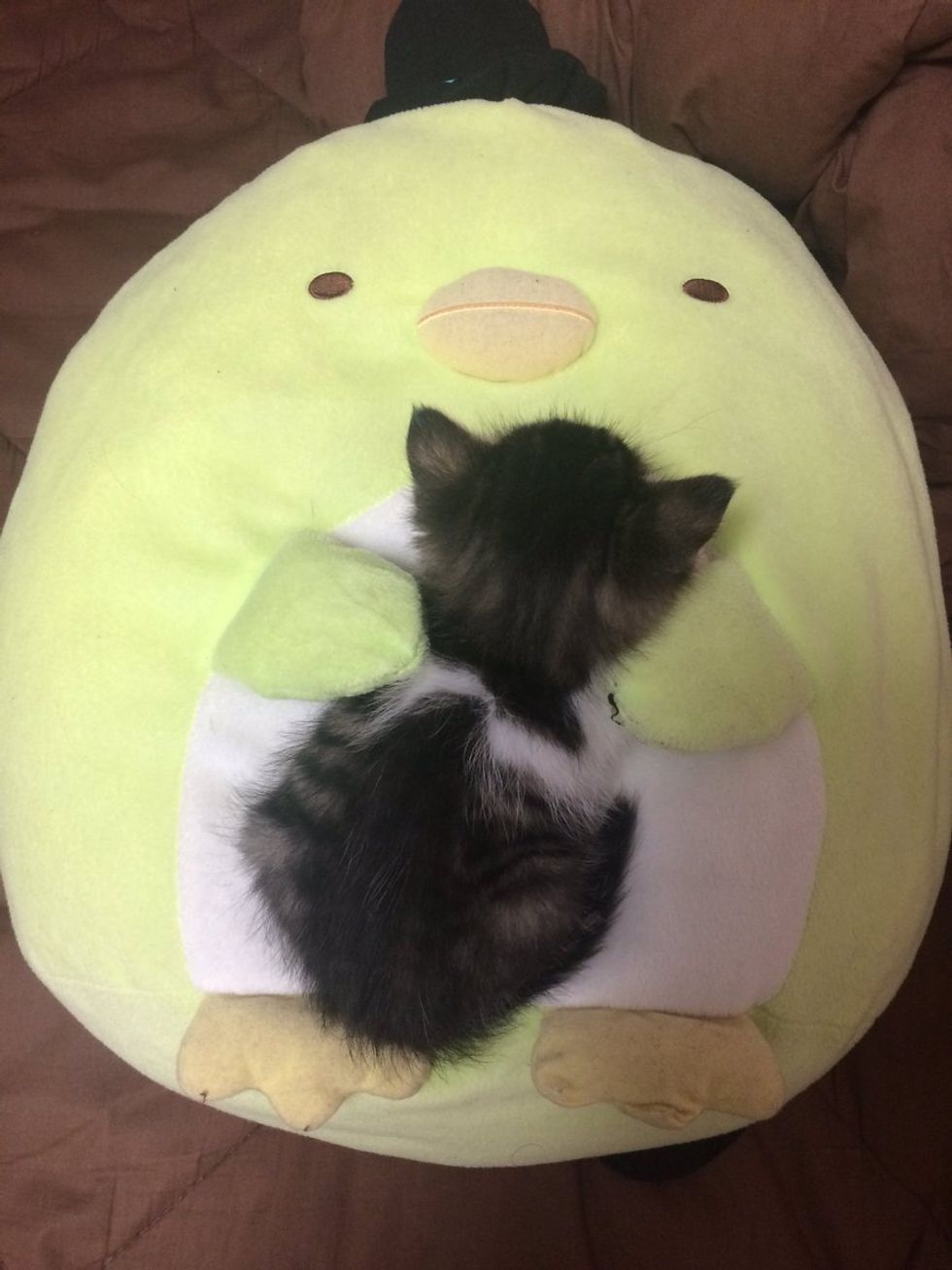 Photo: Max @Iwannabethemax
Share this story with your friends!
Related story: Stray Kitten Stops Young Man and Asks Him to Take Her Home