A man saved a little kitten who was abandoned by his mother. He took him into his home. The kitten couldn't have come at a better time.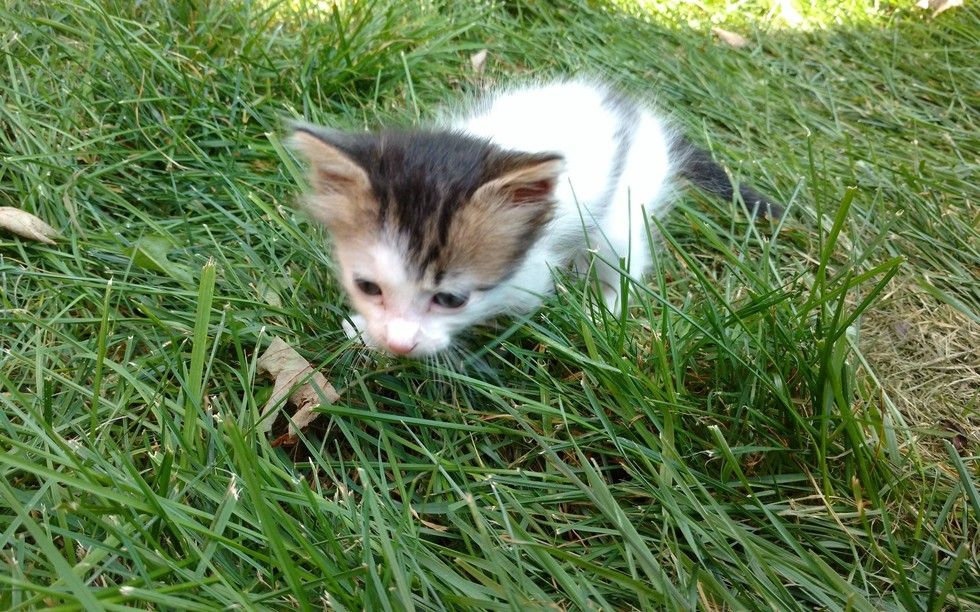 Courtesy: Madux37
Two days ago, a man heard a kitten crying in the direction of his house. A feral cat mom had been spotted wandering around the area before. Hoping the mom would come back for her fur baby, he waited and waited.
After a long while, nothing had changed, so he decided to put the kitten in a large container with a towel and took it where he thought the mother would be. Finally the cat mama showed up, but soon it was clear that she wasn't interested in caring for the kitten and just ran away.
"I brought him inside and put some hand warmers in with him as he was shaking," James (Madux37) shares with Love Meow. "I have only ever owned dogs before so after some googling I went and got some milk replacer."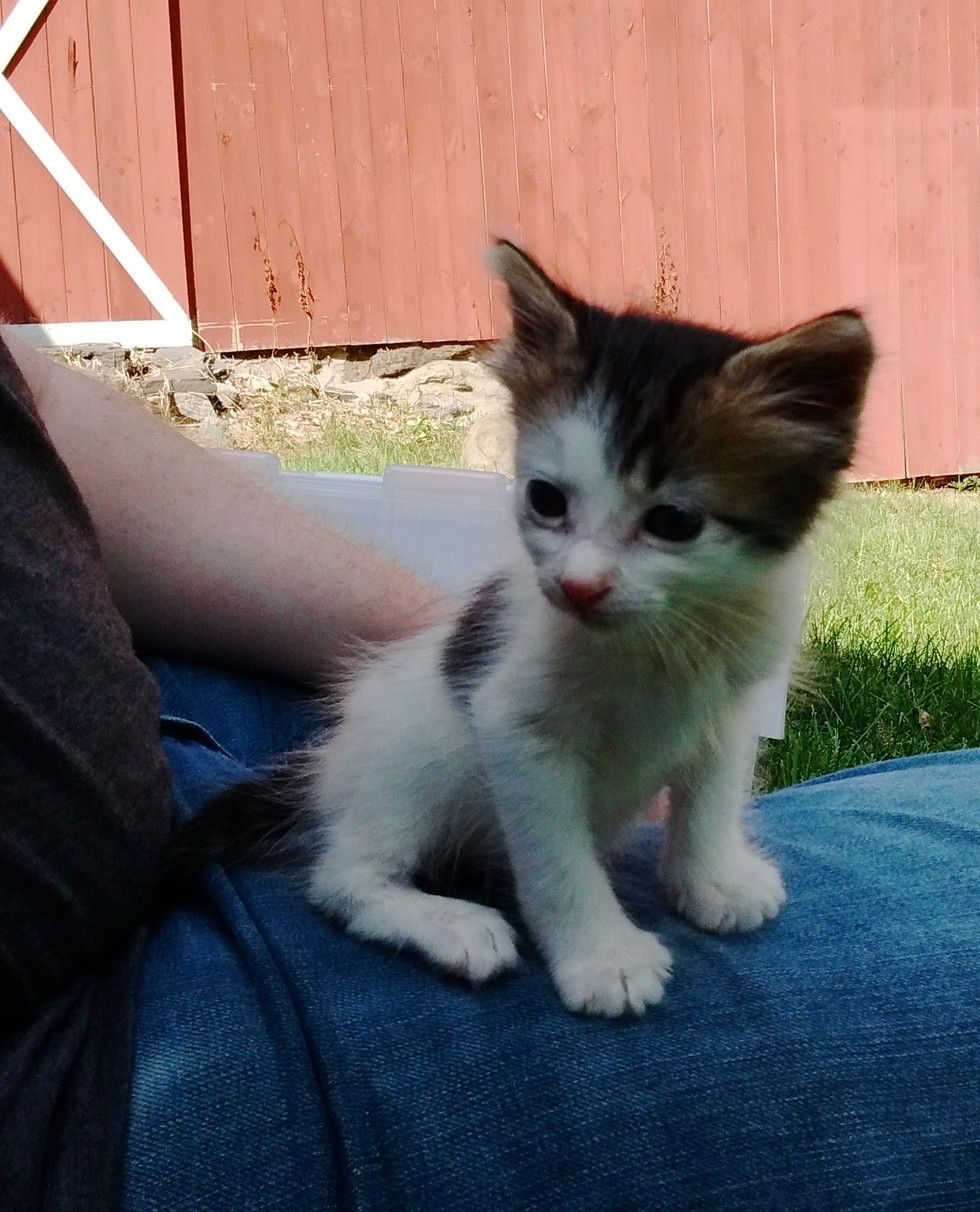 Courtesy: Madux37
The kitten's body temperature came back to normal and he finally got some food in his stomach.
"He slept like a rock for 10 straight hours, leading me to believe he may have been stuck alone out there for much longer than I thought."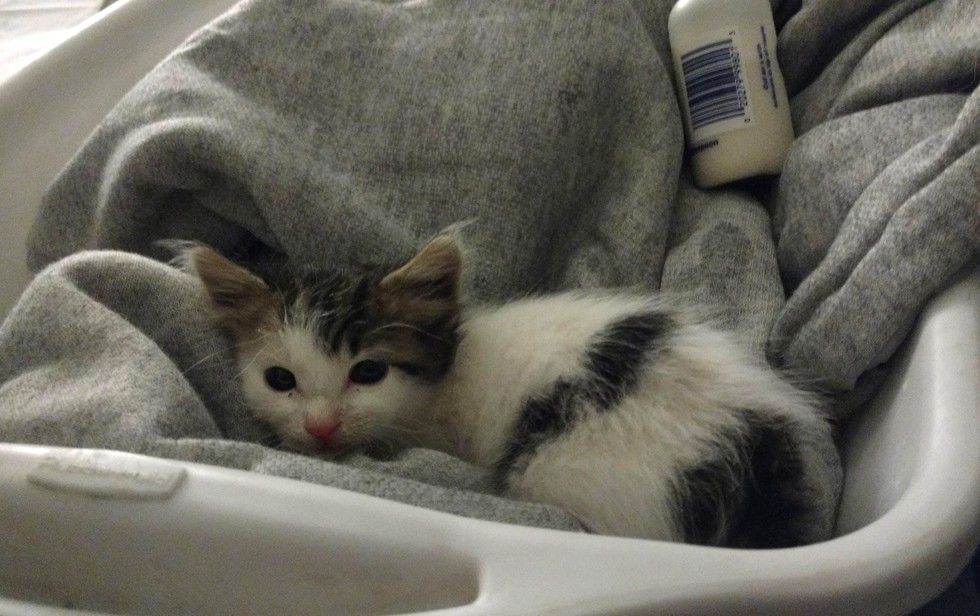 Courtesy: Madux37
When he woke up, he was like a different kitty - packed with energy and curious about his new surroundings.
Today, he went on his first trip to the vet. "He has some fleas as well as a small puncture below his tail, which the vet believes may be the reason the mother abandoned him," James told Love Meow.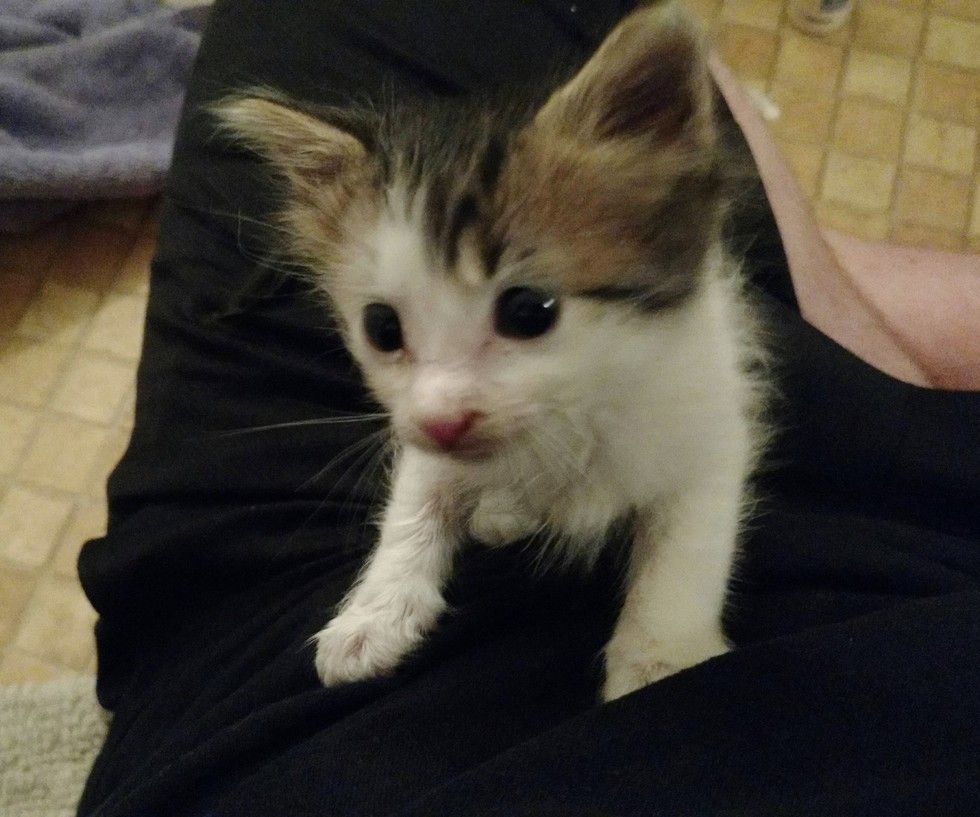 Courtesy: Madux37
"I've been given a flea comb as well as an ointment to put on the wound twice a day. Other than that it looks like the little dude will be A-OK!"

He snuggled up to his human and fell asleep in his lap.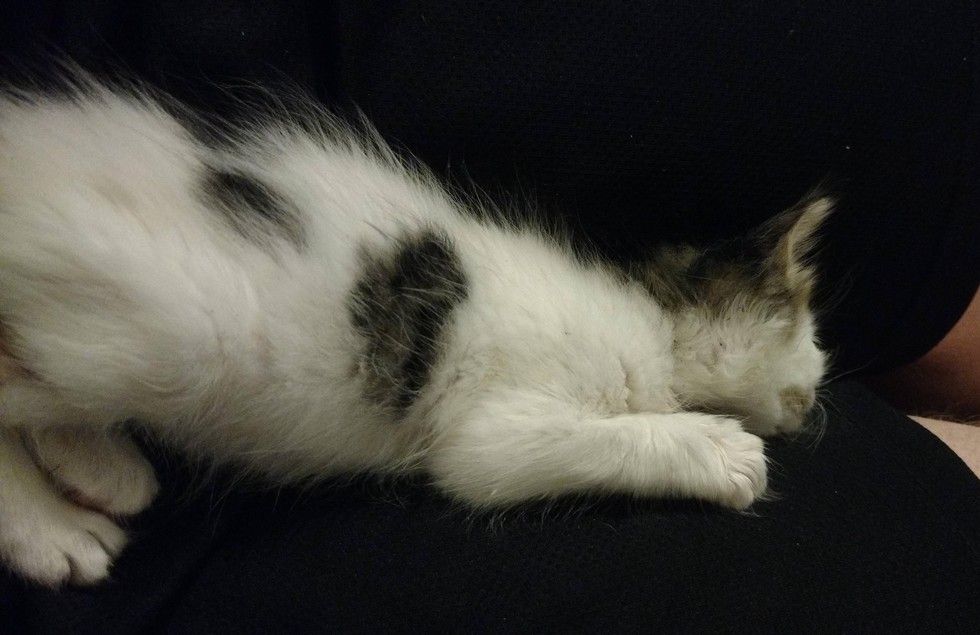 Courtesy: Madux37
Just last month, they said goodbye to their 10-year-old Golden Retriever. The kitty came into their lives and brought them a lot of comfort.
"This has been a very pleasant and welcome surprise."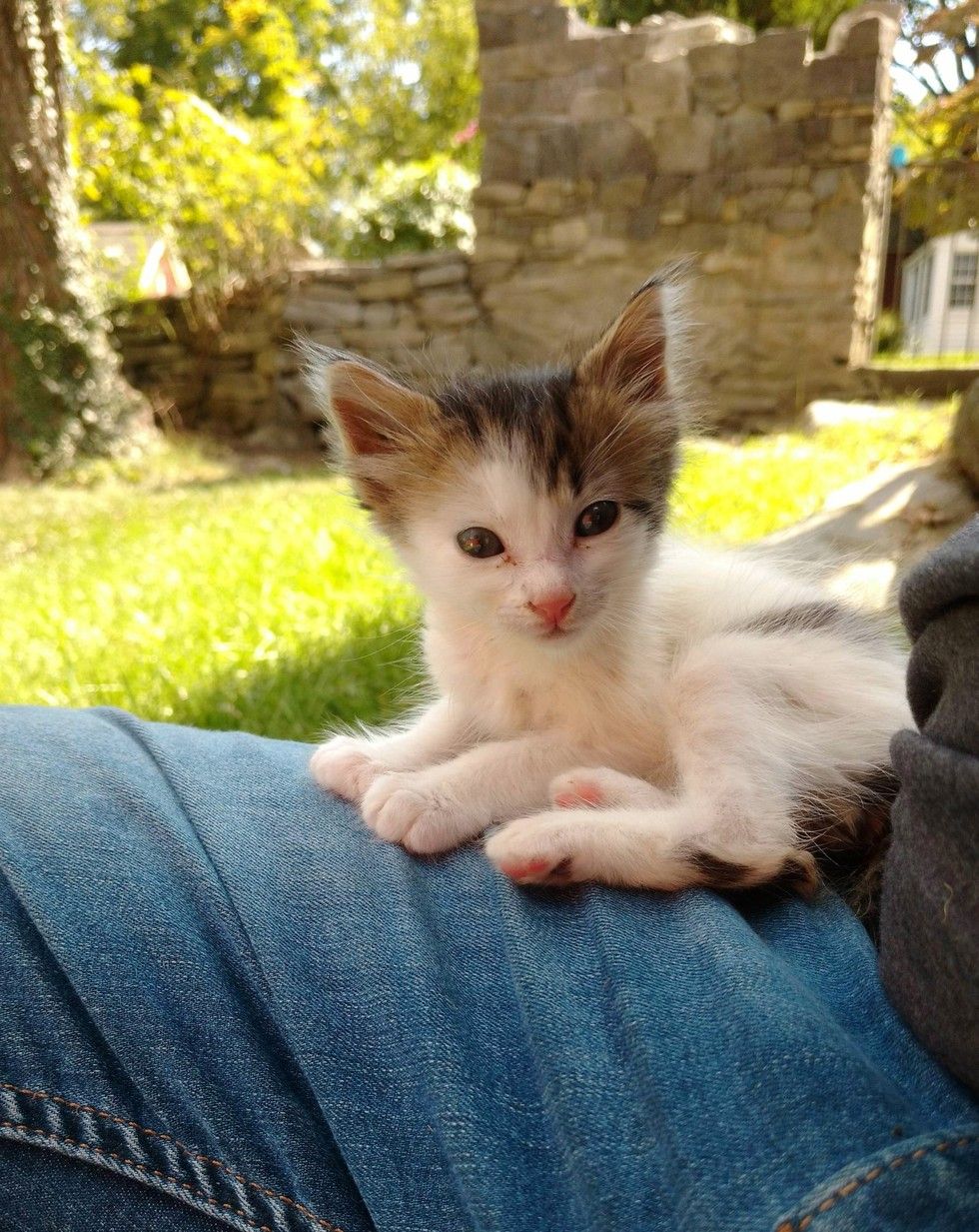 Courtesy: Madux37
Share this story with your friends.
Related story: Fishermen Rescue Abandoned Kittens that Swam to Their Boat