Four cats found themselves abandoned during a frigid blizzard on December 26th.
Nathan L. P. found them dumped in a box on Country Road 37, and immediately phoned the Humane Society of Sandusky County for the rescue.
The kittens were put in a "Shop-Vac" box and half covered in snow when found. The agent from the humane society quickly transported them to the shelter and provided very needed warmth, food, and a lot of love.
Kelly Askins from HSSC Shelter gave WNWO updates on the four kitties that they are "staying warm and keeping their bellies full." All four of them are now ready for their forever loving homes.
If you are interested in adopting, you can reach the Humane Society of Sandusky County at (419) 334-4517 or visit their Facebook.
The four kitties rescued by a kind man during a frigid blizzard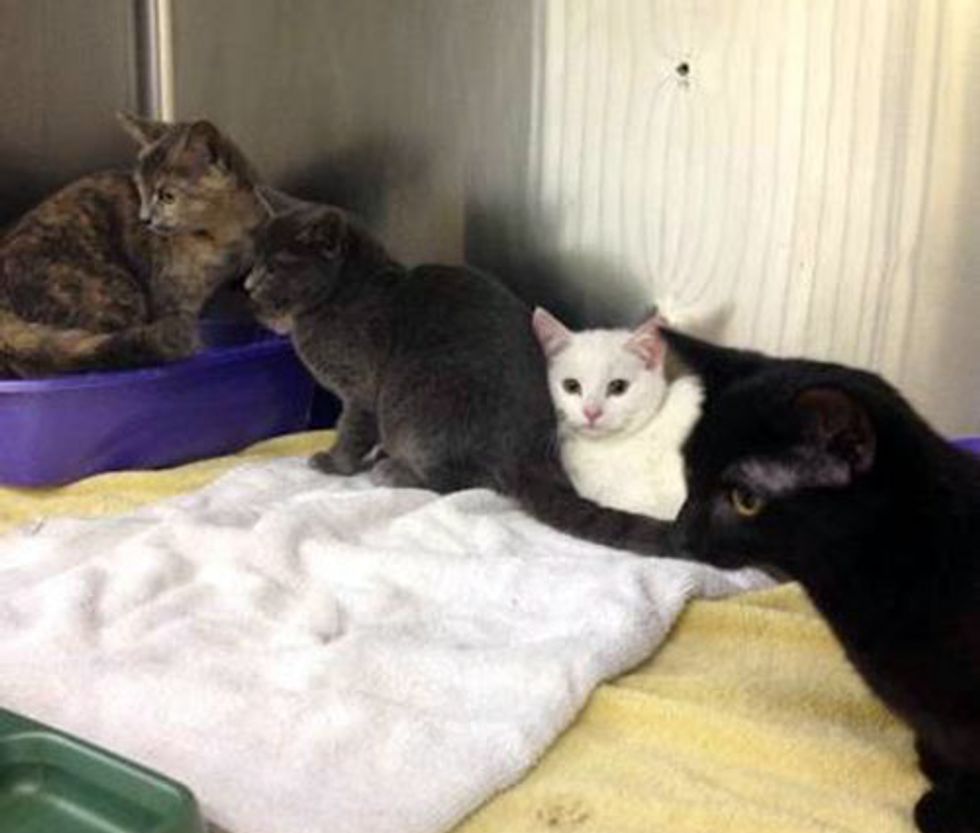 Photos by Nathan L. P.; Source: Northwestohio.com.