A rescue dog surprised her owner when she took to a little orphaned kitty and started raising her as her own.
Meet Dottie and Luci!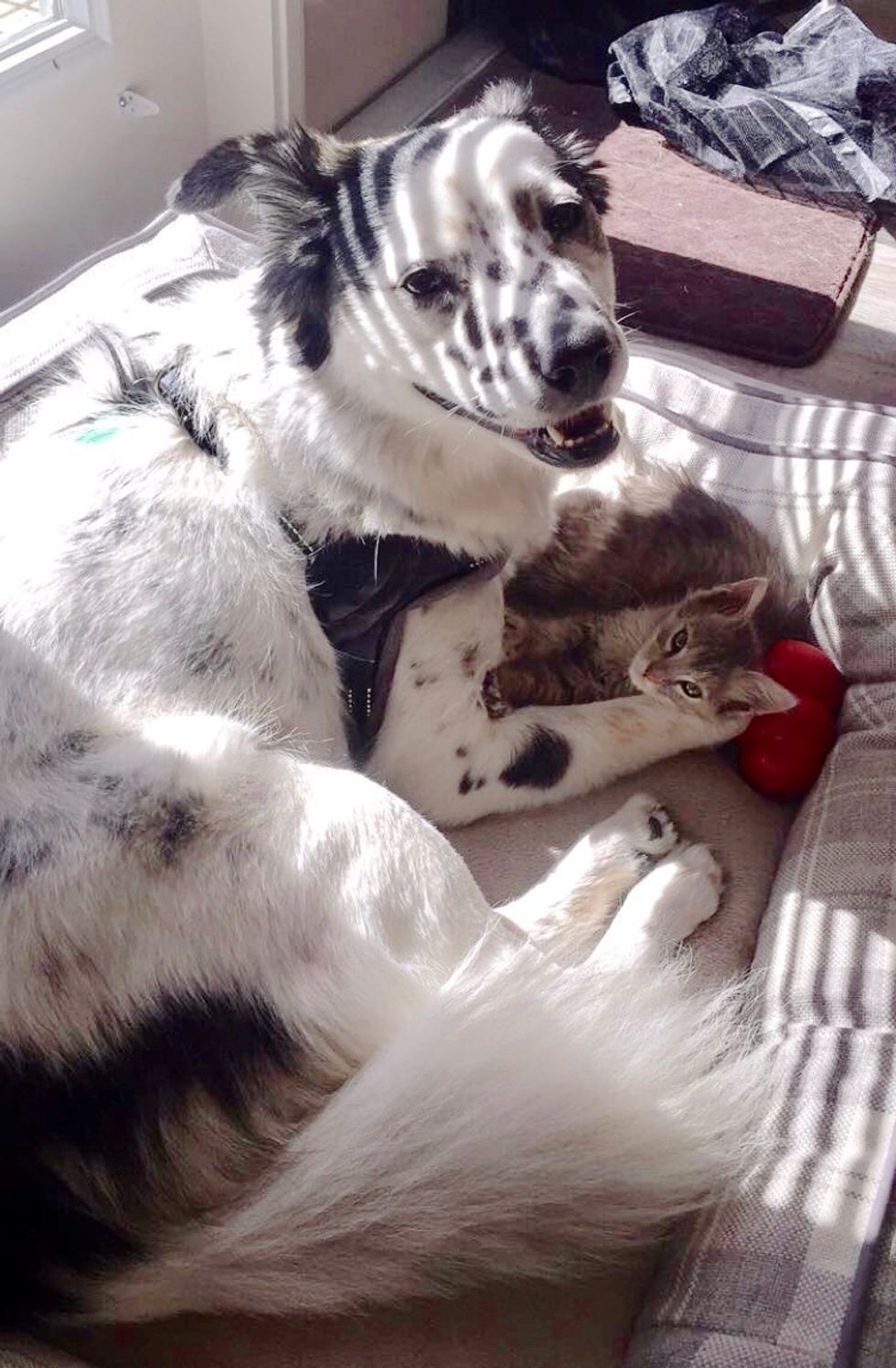 imgur/abbzzzz
A year ago, a young woman (imgur user abbzzzz) found a sick kitten in a tree who was in desperate need of help. She brought her home and nursed her back to health. But the woman wasn't sure if she could keep the kitty because of her dog.
Dottie the Australian Shepherd and Collie mix was rescued from a bad former home where she became aggressive and developed trust issues. With a second chance at life, she found love again but still couldn't get along with anyone other than her owner.
"I kept Luci (the cat) in the bathroom for the first week until she got better. She had supervised visits with Dottie so they could get used to each other," she said.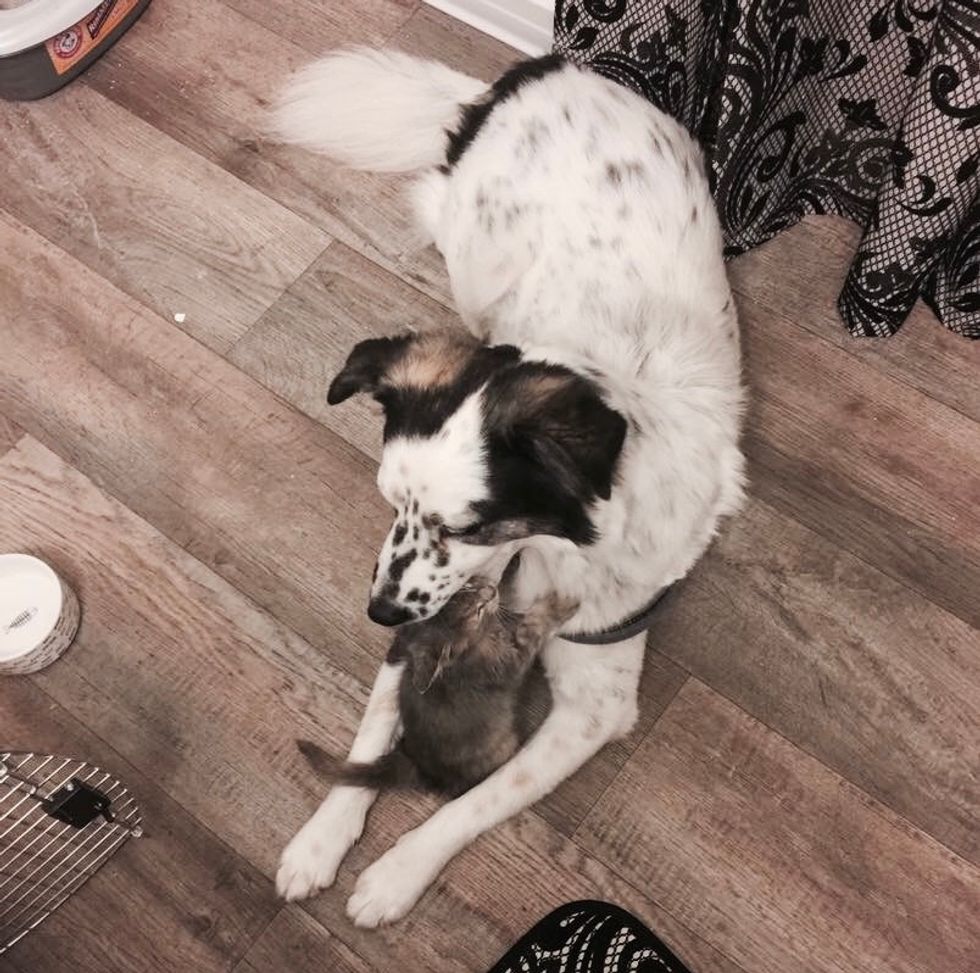 imgur/abbzzzz
The woman expected that it would take a while for the two furry friends to get to know each other but Luci's purrs and cuddles seemed to have worked its magic in her dog.
Not only did Dottie accept the little feline into their family, but also she started showering her with love and cuddles.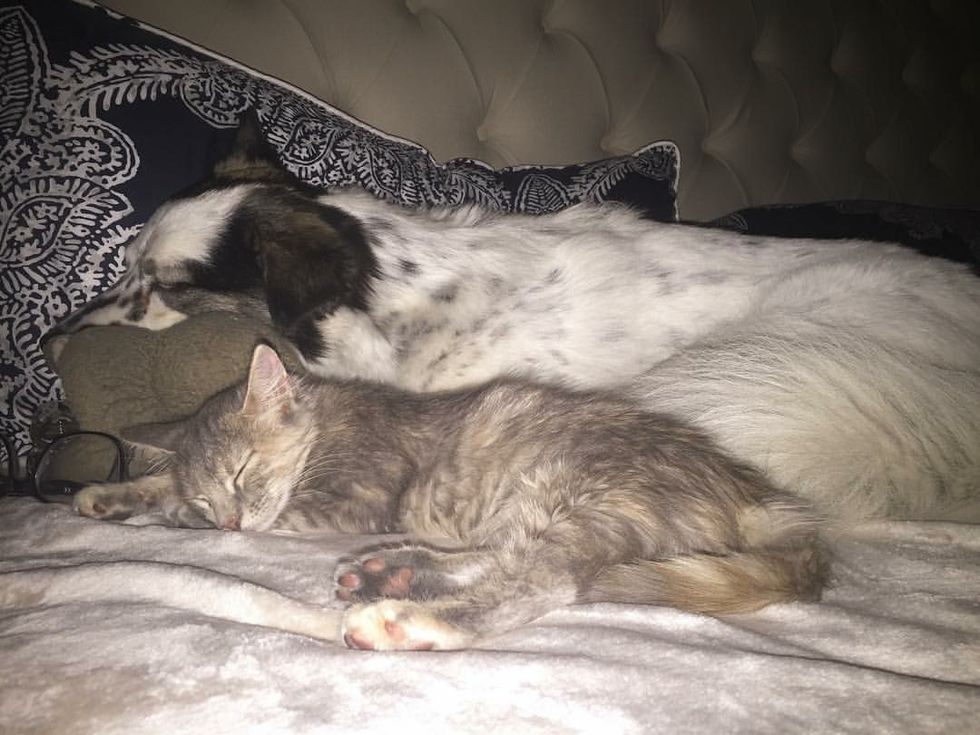 imgur/abbzzzz
It was as if Luci was able to comfort her the way no one else could, and it made her heart feel full again. In return, Dottie became her protective friend.
Luci feels safe cuddling in her arms, and Dottie watches over her kitten every step of the way.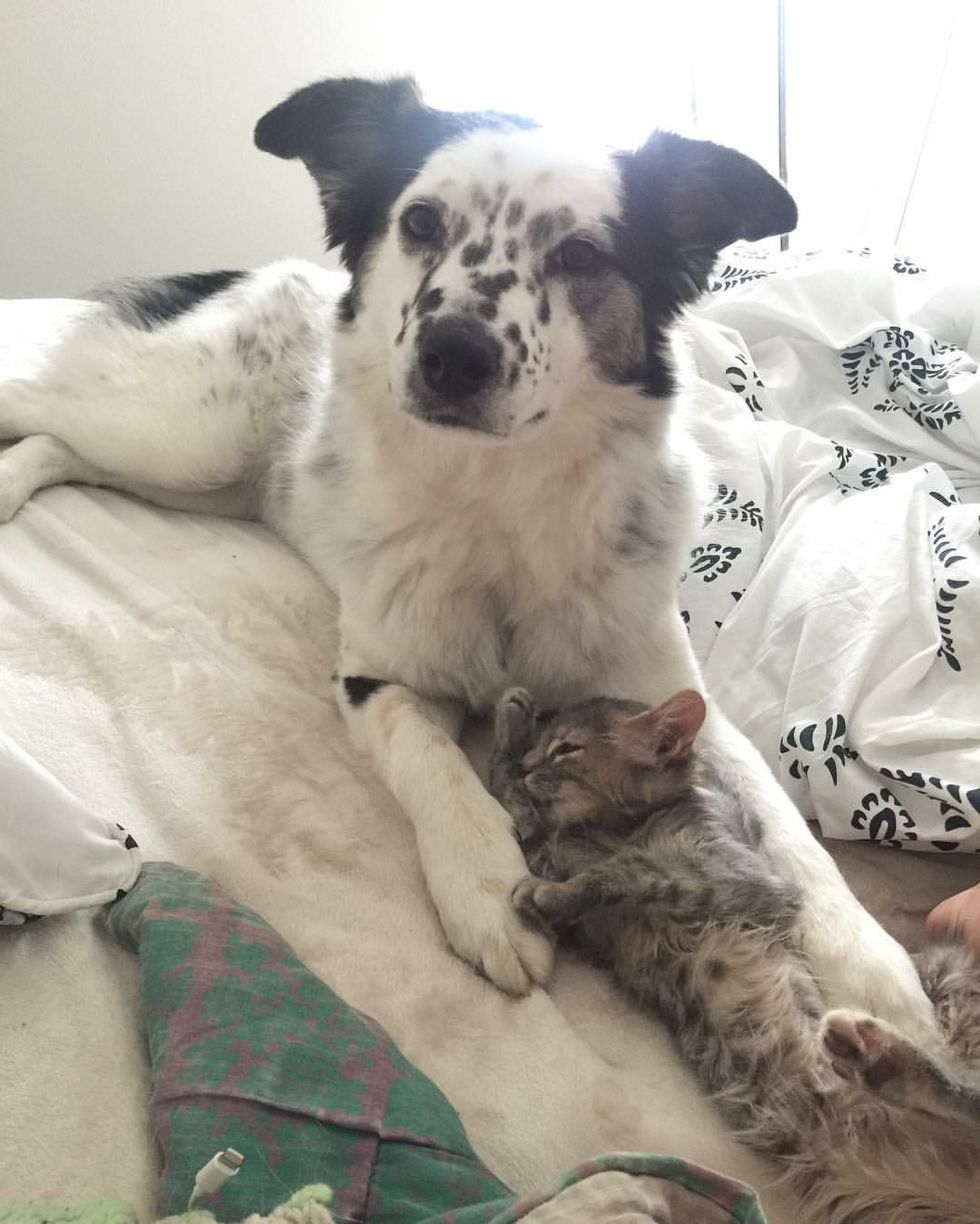 imgur/abbzzzz
The two best friends do everything together and are completely inseparable. Dottie teaches her kitty canine skills!
"Supervising the neighborhood together!"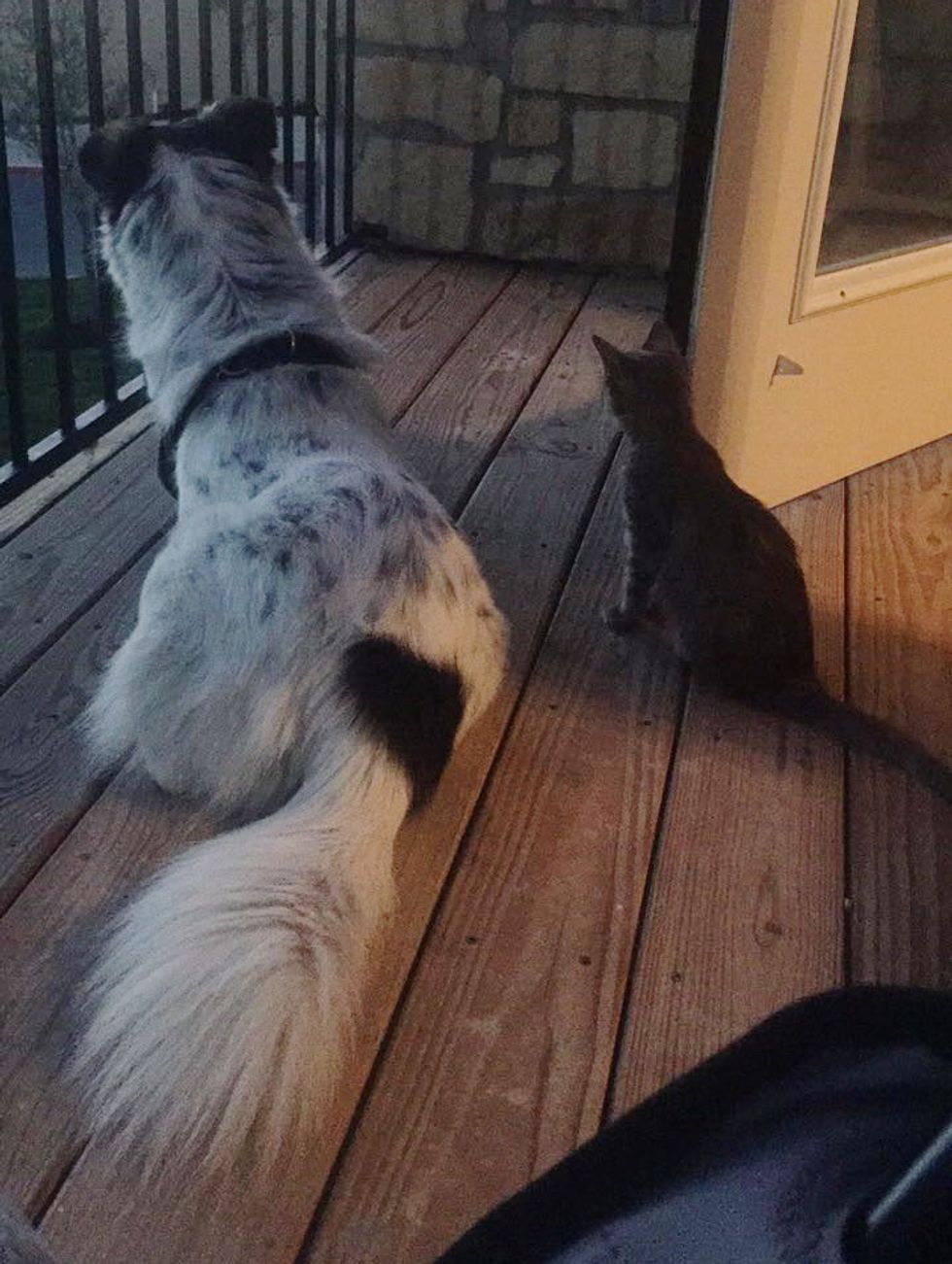 imgur/abbzzzz
They are like Velcro to each other!

"They even share the dog bed. Dots turns into a Dalmatian when she gets groomed."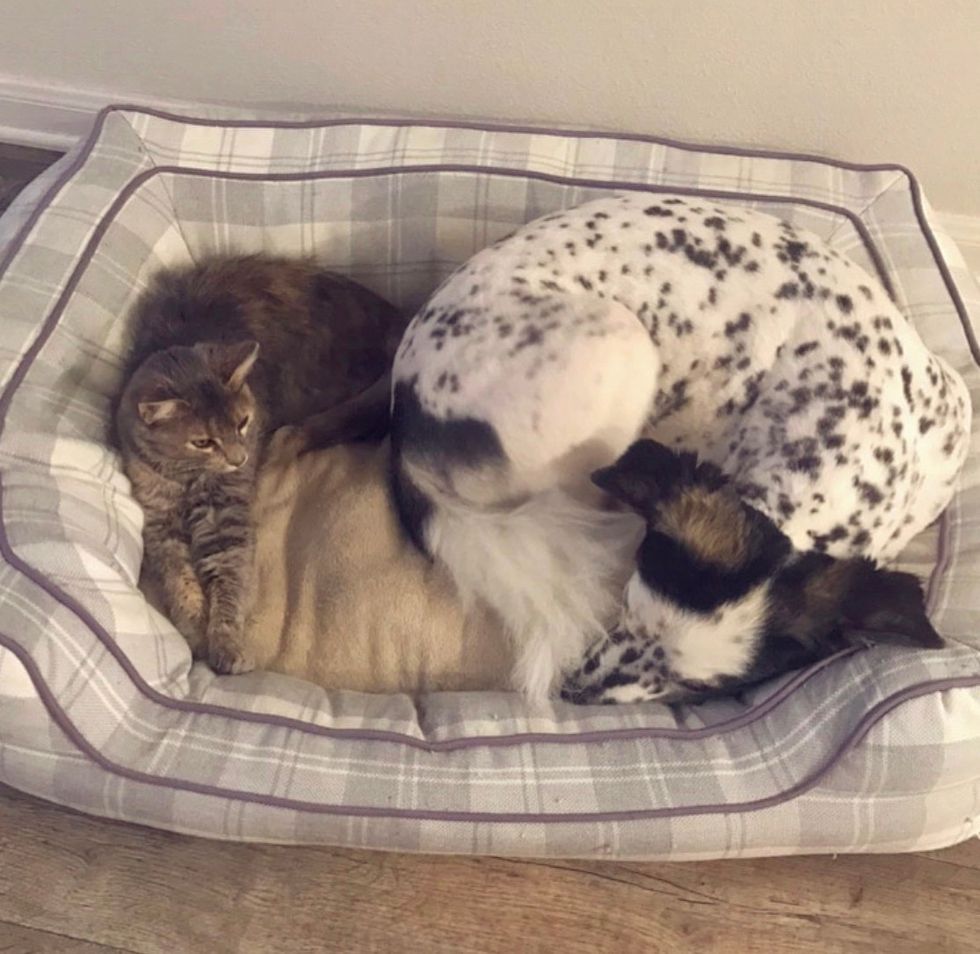 imgur/abbzzzz
It's been a year since Luci came to her forever home, and the two haven't stopped cuddling.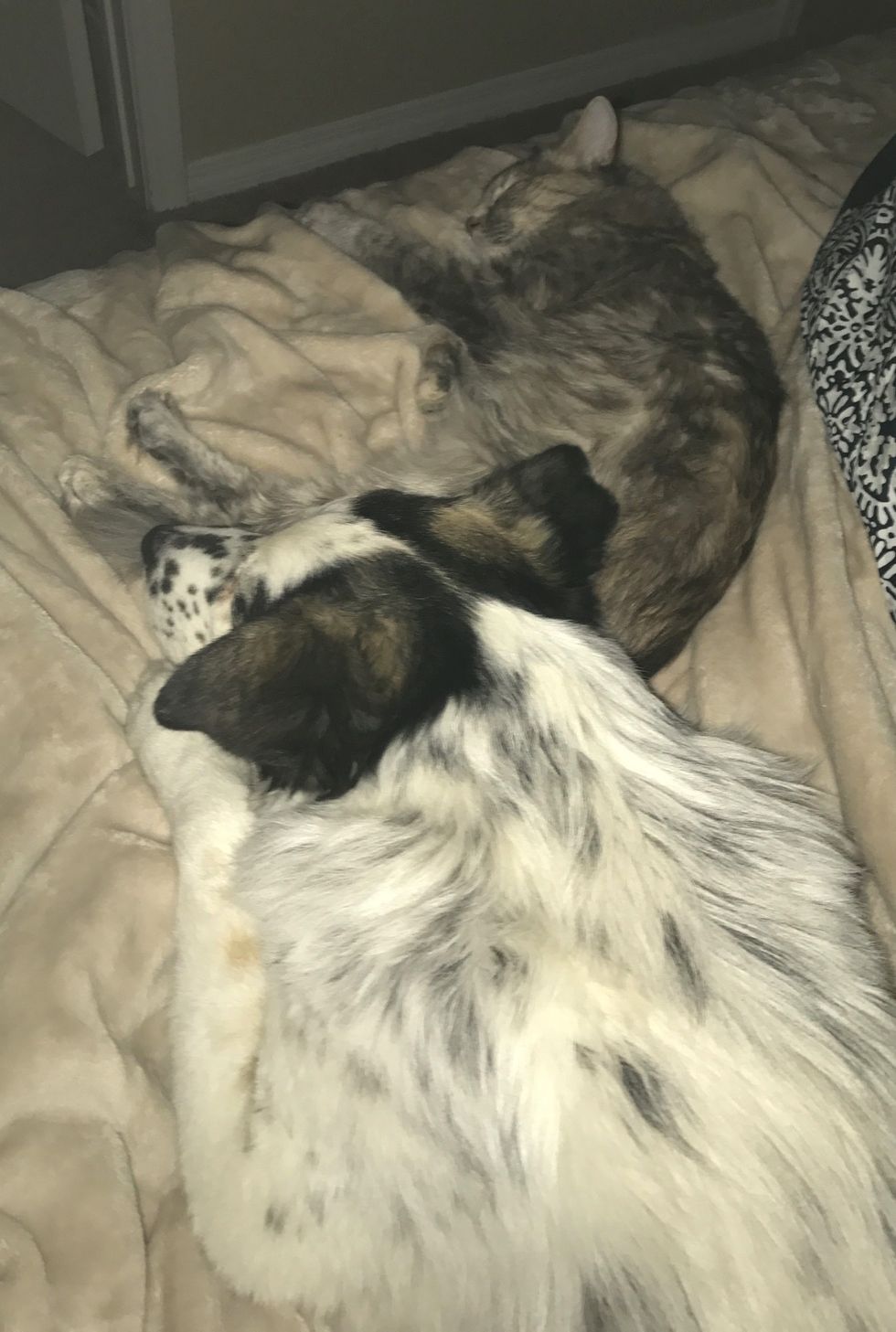 imgur/abbzzzz
Luci has all grown up now! The sweet kitty thinks she's part canine :).
The two best friends saved each other, and now they have each other for life!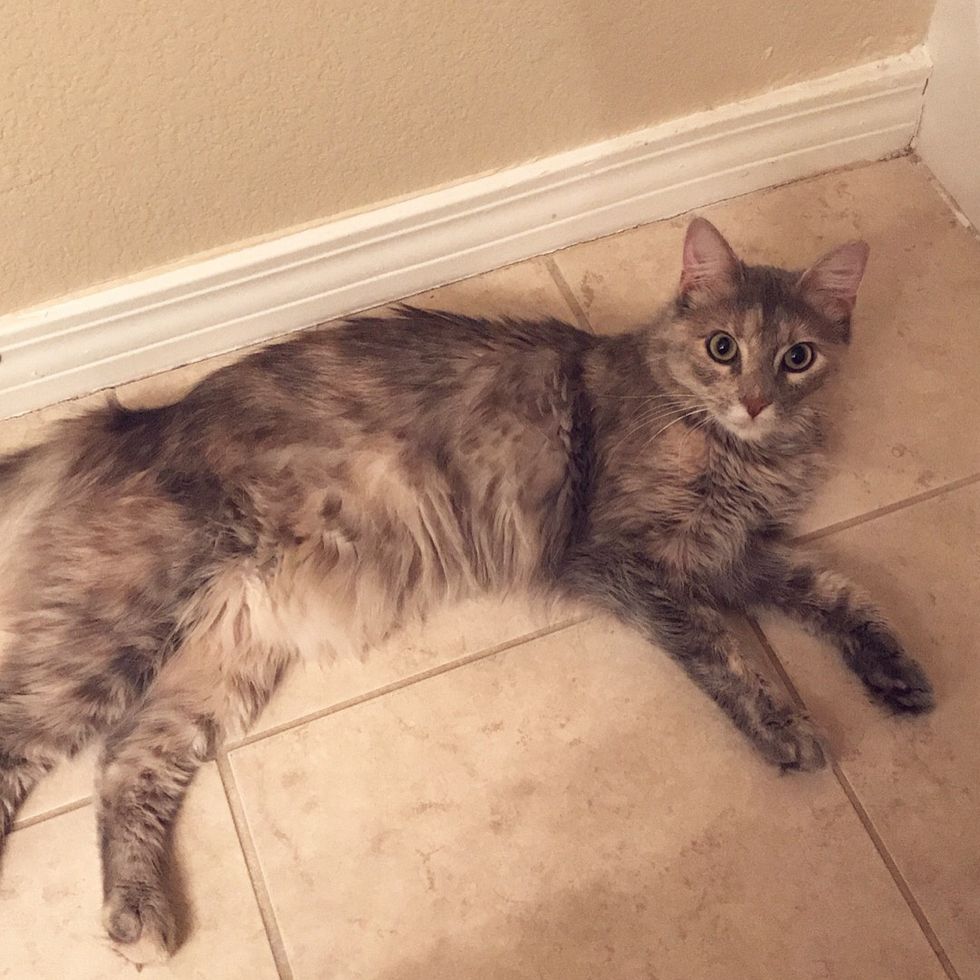 imgur/abbzzzz
Share this story with your friends. (More info: imgur)
Related story: Guy Comes Home to Cat That His Dog Invited In and Begged to Keep