A litter of tiny kittens were saved and reunited with their mama thanks to a kind man who spent hours rescuing the feline family and making sure no one was left behind.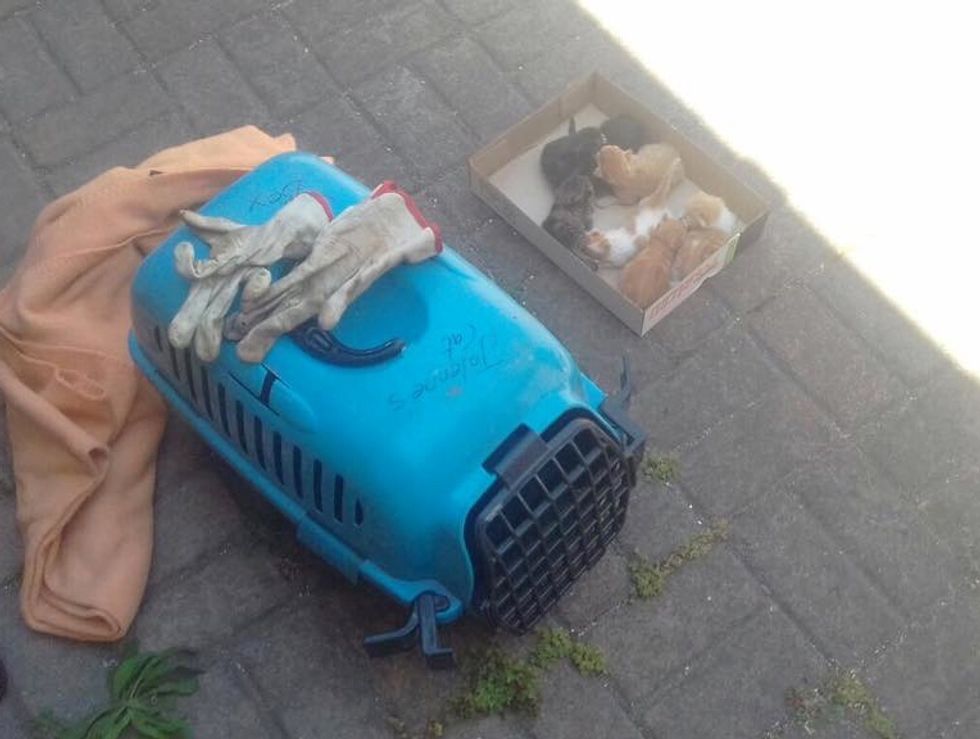 The Kitten Cottage
The Kitten Cottage, a rescue group in Malmesbury, Western Cape, received a phone call from a travel company last month after animal lovers heard kitten cries coming from a house and discovered a litter of newborn kittens in need of help.

They contacted Luke from Cape Animal Inspectors Organization, who was able to safely retrieve the kittens from the house, but the mama cat had left the scene and was nowhere to be found.
Knowing the kittens had nursed that day, Luke hoped the mama would return for them, so he set up a big trap and placed the kittens inside, waiting for the cat mother to come.
"(Luke was) sitting waiting for mommy while bottle feeding the babies… this is pure dedication," The Kitten Cottage said.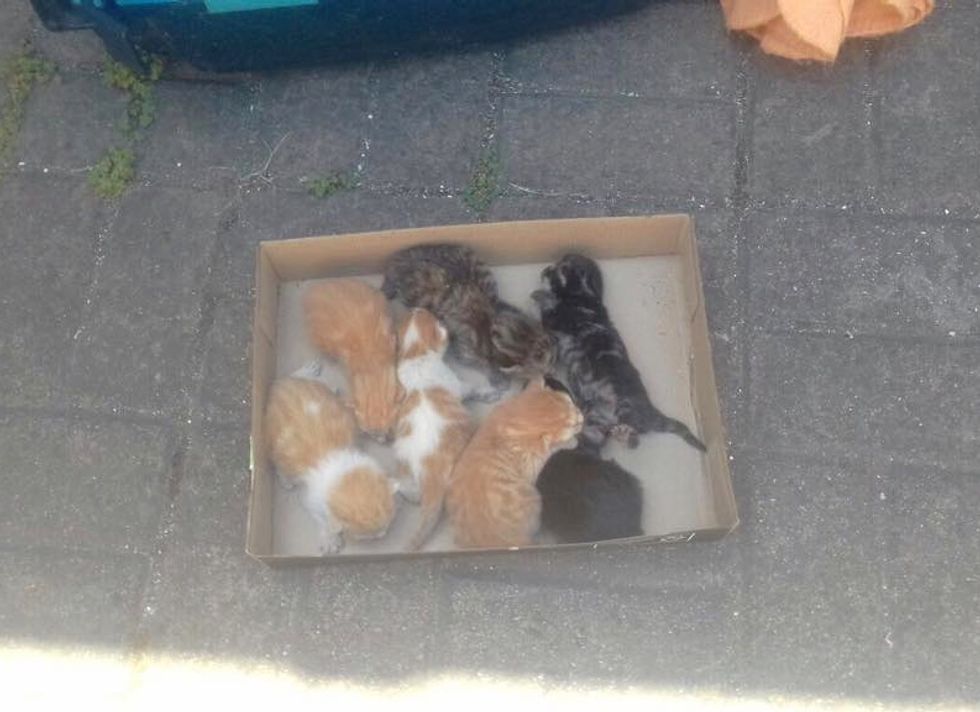 The Kitten Cottage
He stayed near the trap for hours upon hours. The kittens needed to be fed around the clock, so he got the kittens out to bottle feed every couple hours, making sure no one went hungry.
He was determined to get the entire furry family to safety that day.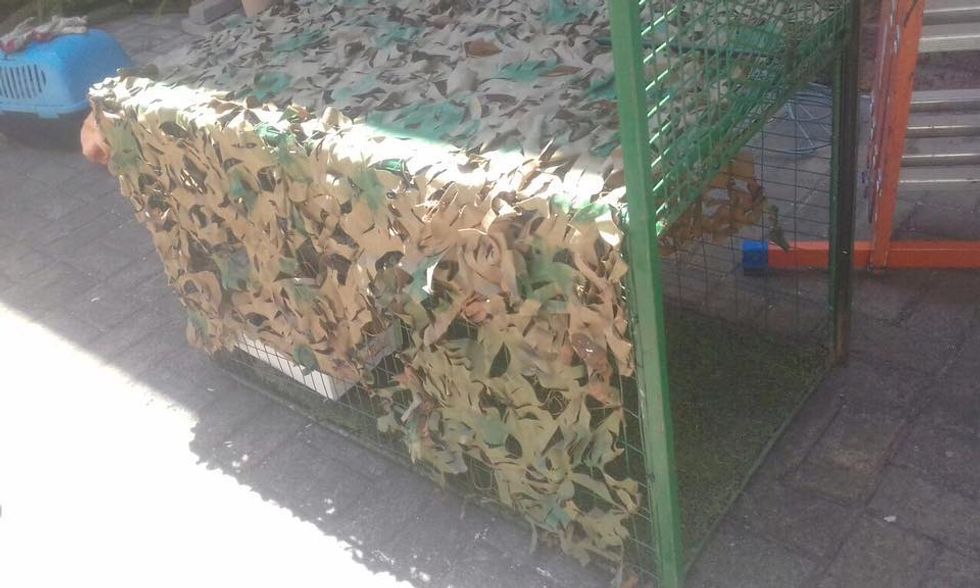 The Kitten Cottage
After hours of waiting, mama finally showed up and went for her babies. Luke got the whole feline family in carriers and headed straight to the Kitten Cottage.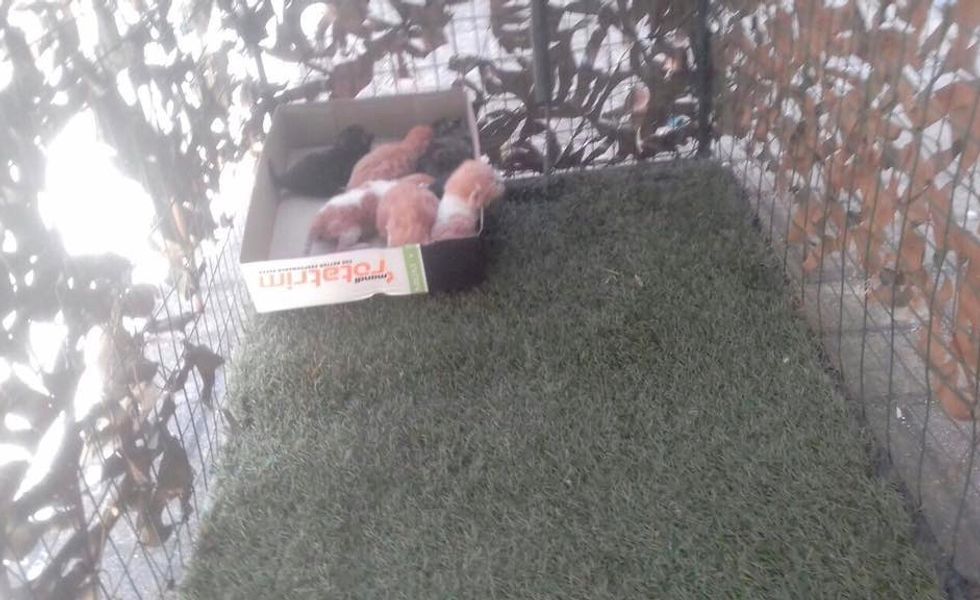 The Kitten Cottage
They gave mama and her babies a foster home where she could continue nursing and caring for her kittens in a comfortable and safe environment.
As soon as the sweet mama realized that they were in good hands, she began to purr.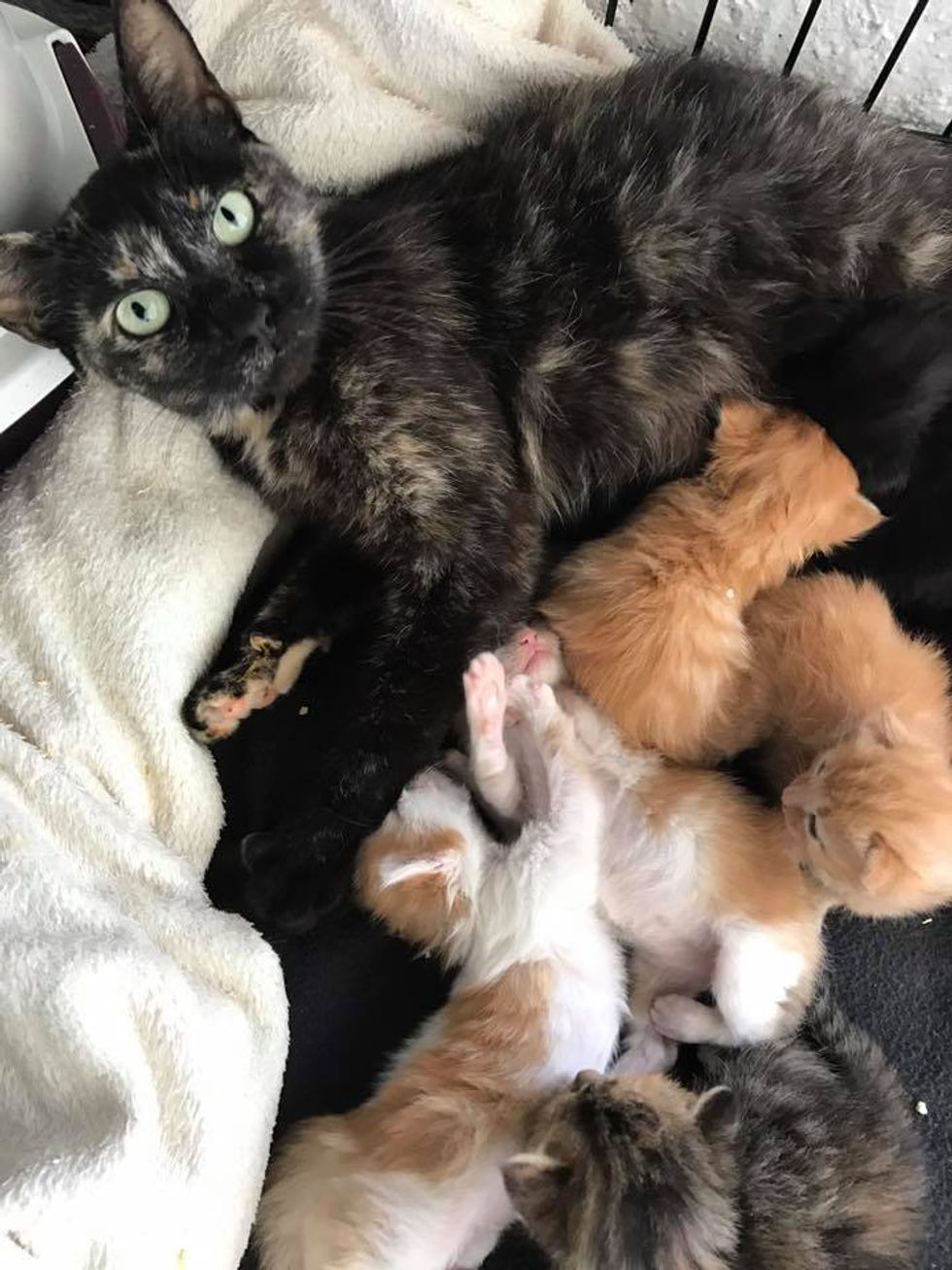 The Kitten Cottage
A couple of weeks later, the kittens' eyes started to open.
They are growing bigger and more adventurous every day and can't wait to explore their playpen.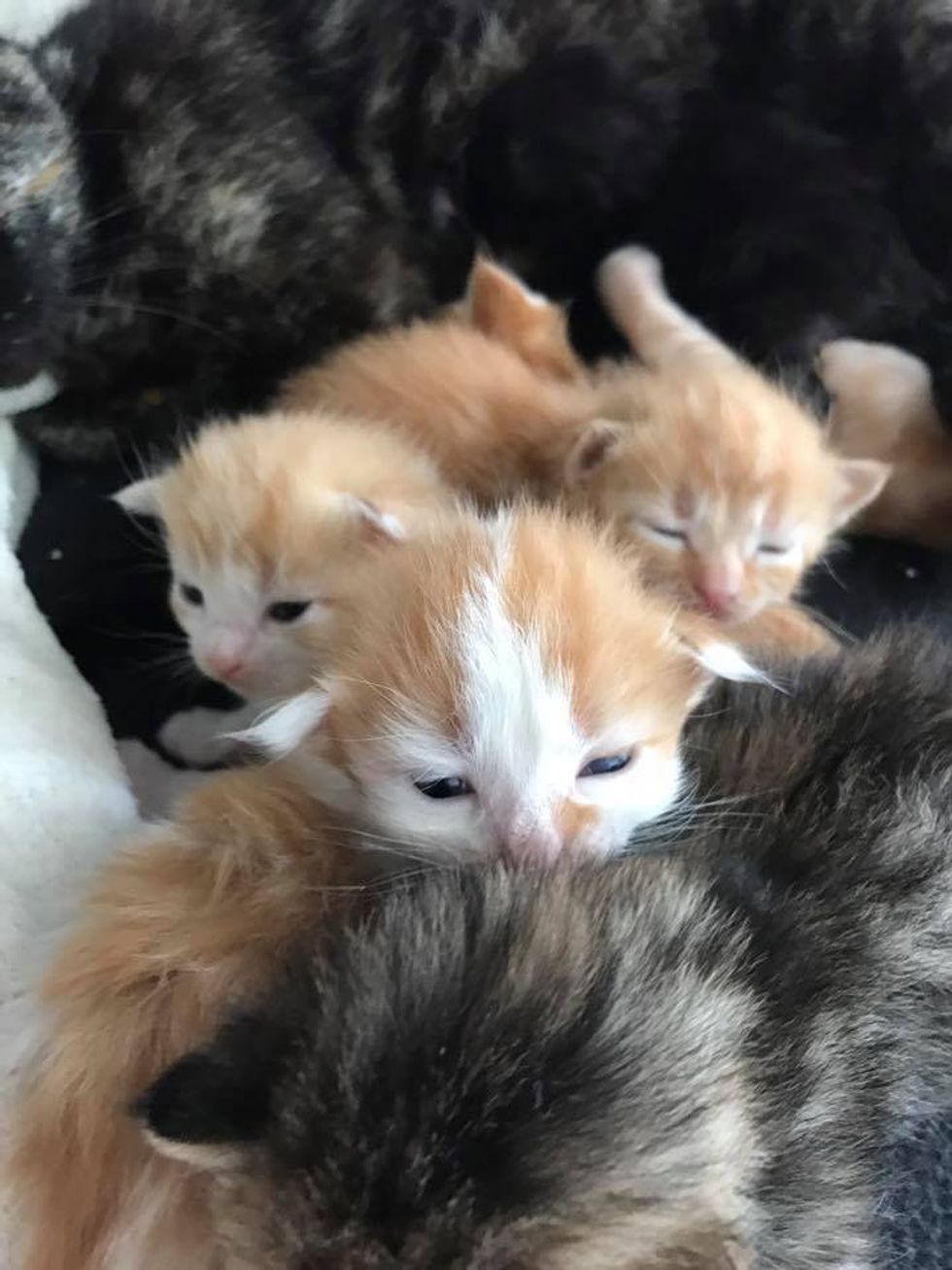 The Kitten Cottage
It makes Luke smile to know that the furry family is doing well as he continues his mission to save animals in need.
"We give a voice to those who don't have one. Make a difference in animals lives," they said.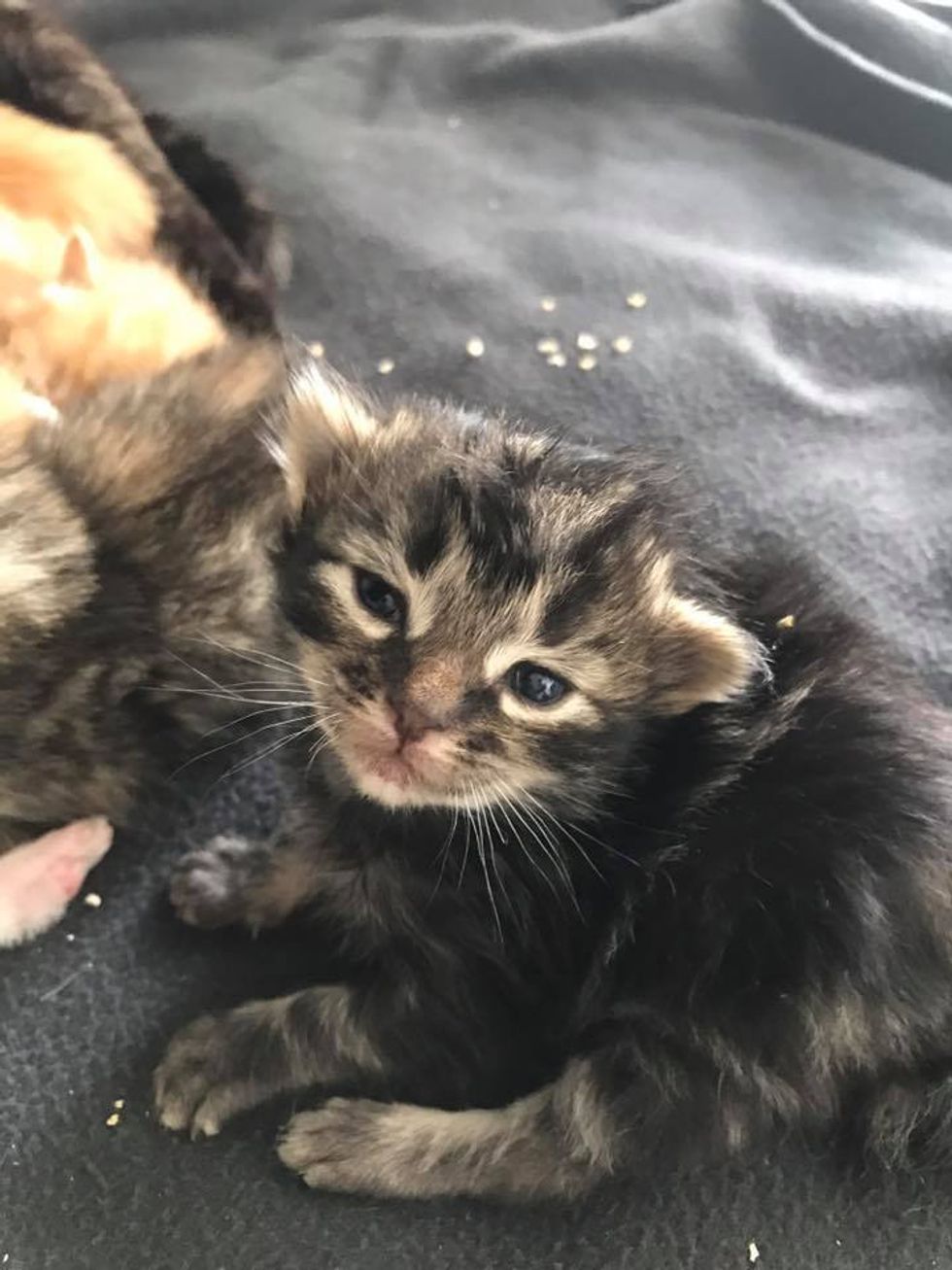 The Kitten Cottage
Now the kitties snuggle in a purr pile, happy and loved.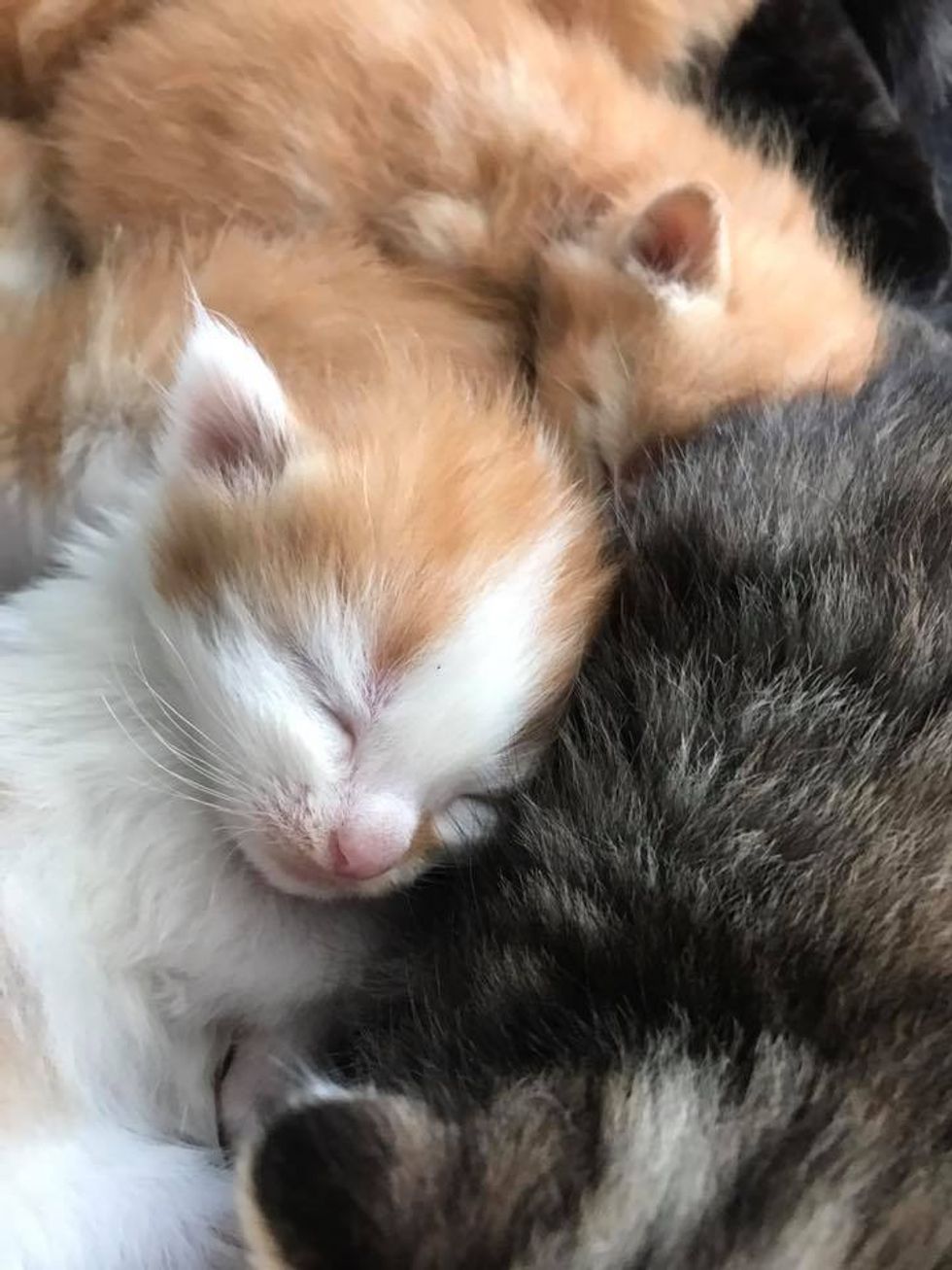 The Kitten Cottage
Mama no longer needs to worry about food and finding a safe place for her babies.
She's doing very well in foster care and her kittens are thriving.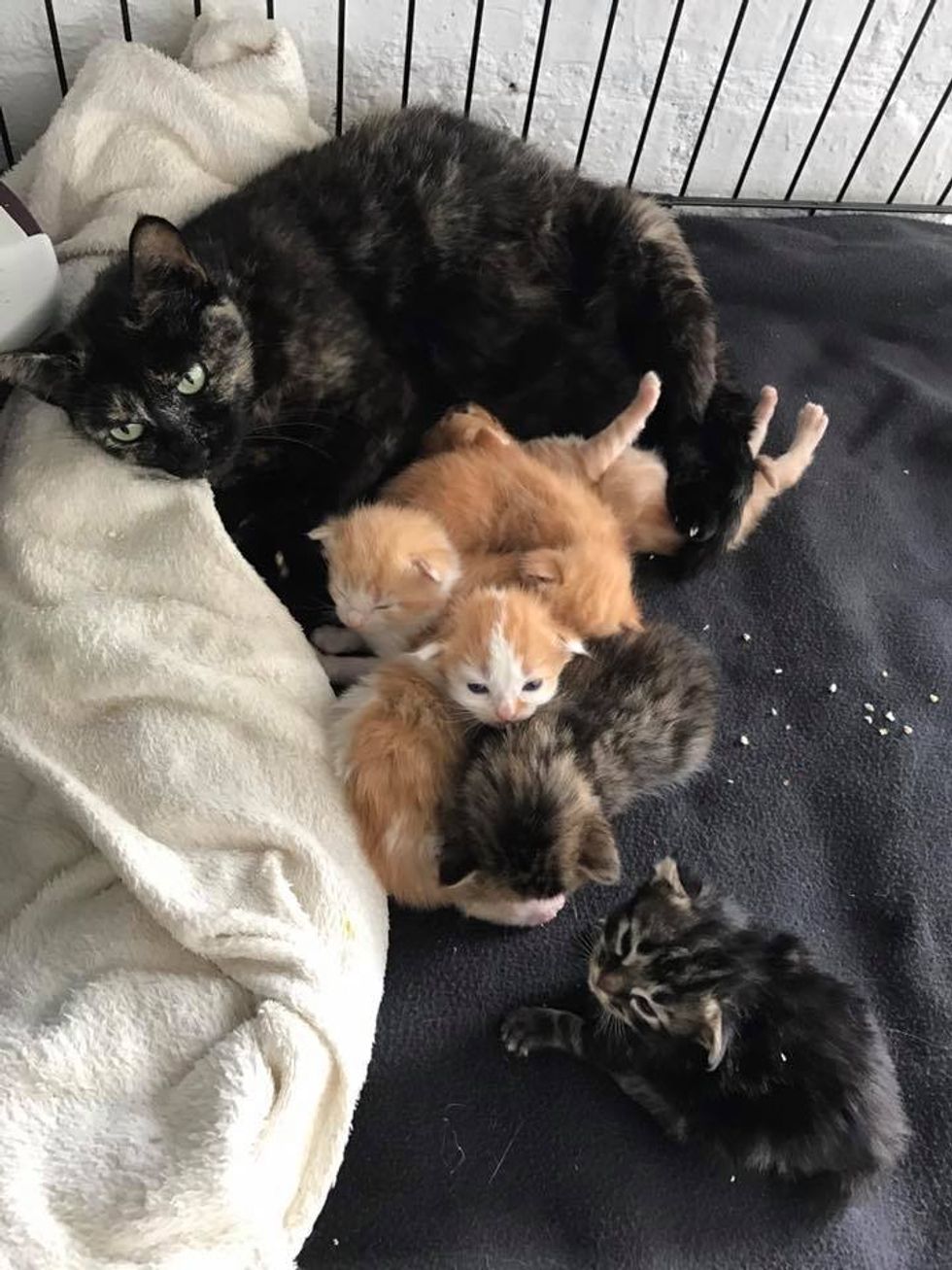 The Kitten Cottage
The rescuer made sure that no one was left behind.
He saved these tiny furballs and their mama, and gave them a second chance at life they all so deserve.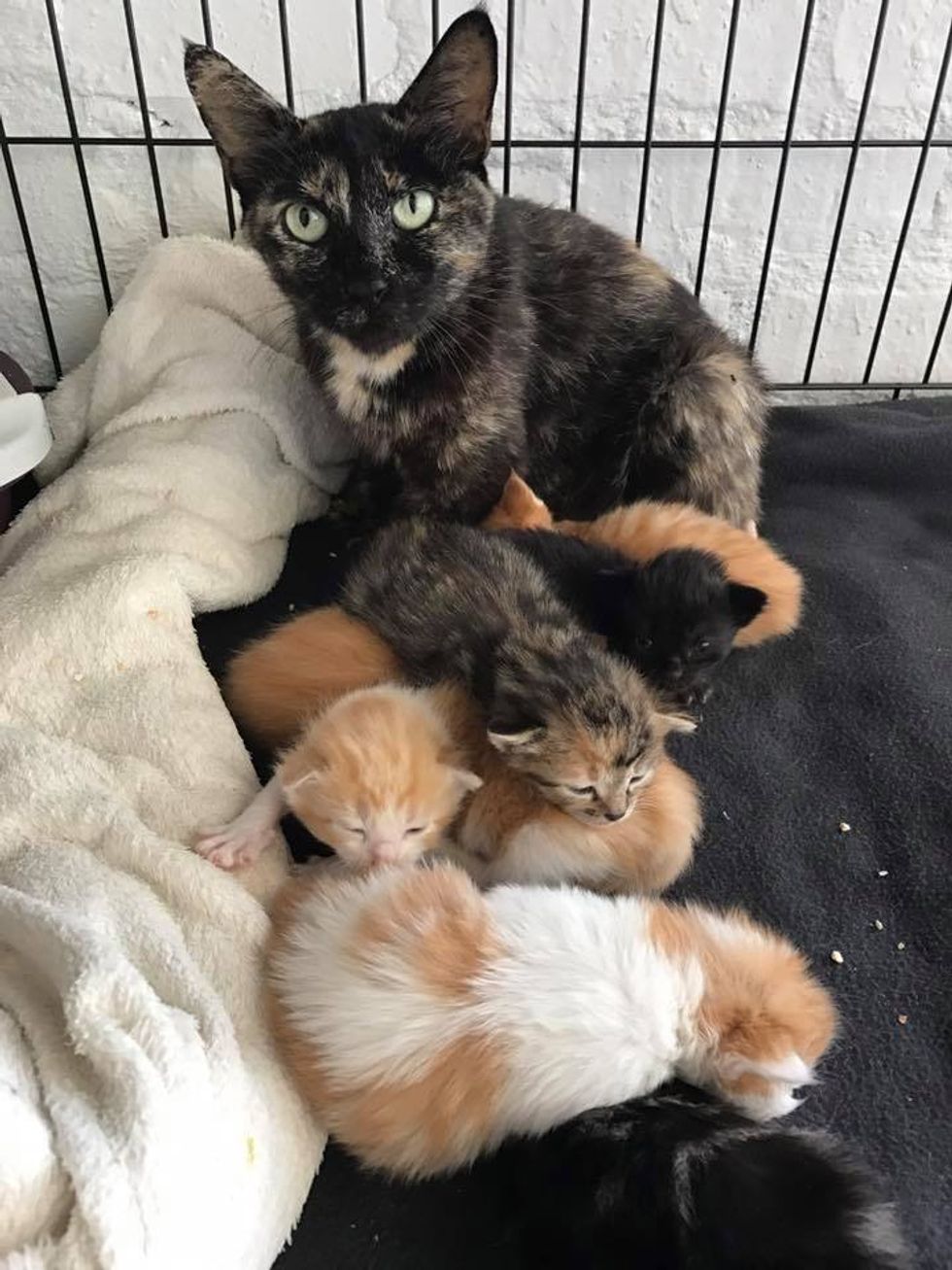 The Kitten Cottage
Share this story with your friends. Follow The Kitten Cottage on Facebook.
Related story: Man Finds Freezing Cat Under Train Engine and Brings Him Back from the Brink