A loving mother cat and her kittens were reunited after the mama tracked down her missing babies to the place where they were abandoned last week.
Vet Julie Wills of Mill Road Vet Clinic was very surprised when she found a box of four kittens on their doorstep.
"We took them in and got them all set up in the incubator. We all fell in love with them. We did have the option of taking them to the SPCA but decided because they were so adorable we were happy to look after them," Ms Wills said to NZHerald.
"Three tabby & white boys & a black tabby girl, about 3-4 weeks old. Of course we all fell in love with them & vet nurse Nicole took them home to care for them overnight," Mill Road Vet Clinic shares the story on Facebook.
The next morning, they were greeted by a small tabby cat who was desperately trying to get in through the front door.
"Even when dogs came through the door this cat was trying to muscle its way through," said Ms Wells.
She tried to sneak in every time a client arrived. "When we realised it wasn't going to go away, we picked her up & discovered she was a feeding Mum." They took her to the incubator and she immediately jumped in there and washing all the babies and was so happy to be with them.
"Then the penny dropped! Sure enough, we introduced her to the 'orphan' kittens & there was a very happy reunion! Presumably she had been in the box too & escaped before we arrived for work. She's probably been prowling around all night looking for her kidnapped kittens!"
The staff told Love Meow that the furry family was doing very well after the reunion.
One of their staff who lost their cat a while ago, took the mama and her fur babies in to foster until they could find them their forever homes.
New update:
All four kittens and their cat mama have been adopted!
Mama was named Gabby.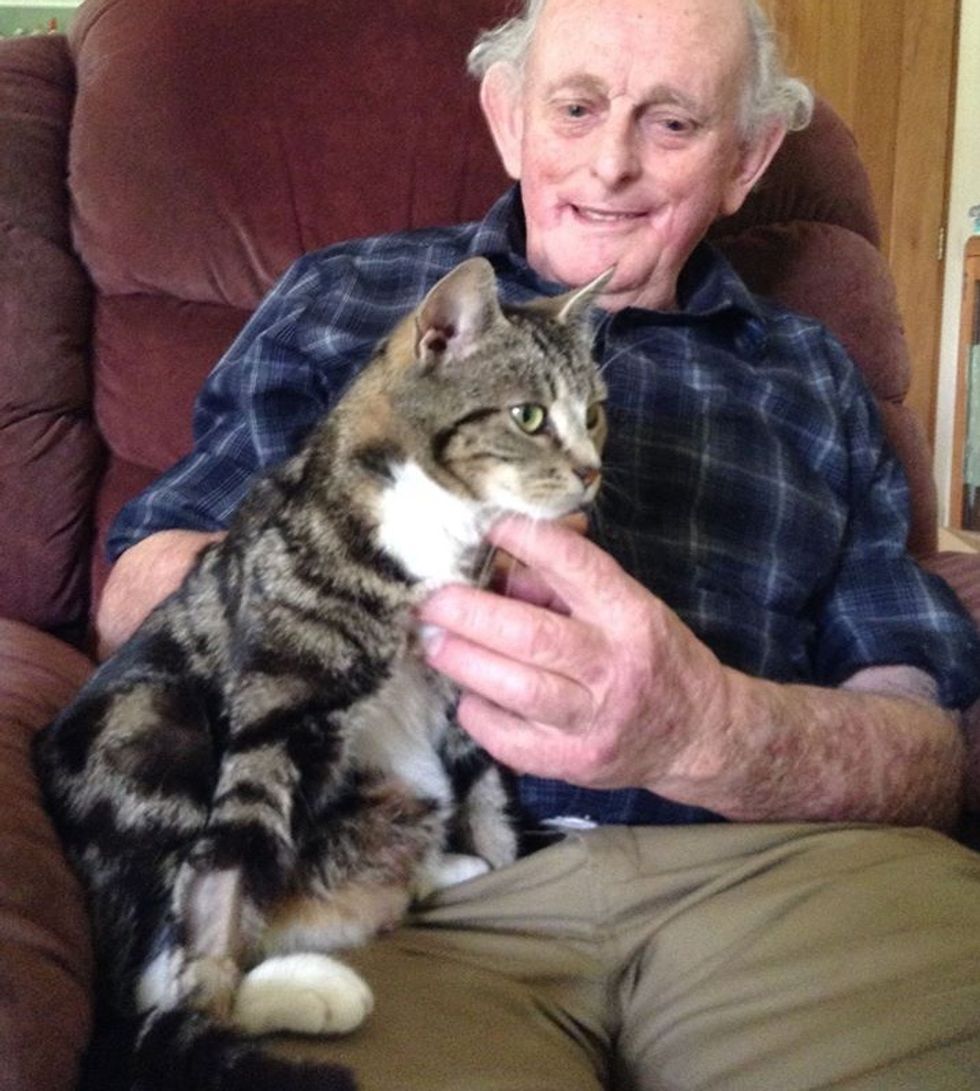 Photo by Mill Road Vet Clinic
The kittens: Tyron, Muffin, Benny, Dobby.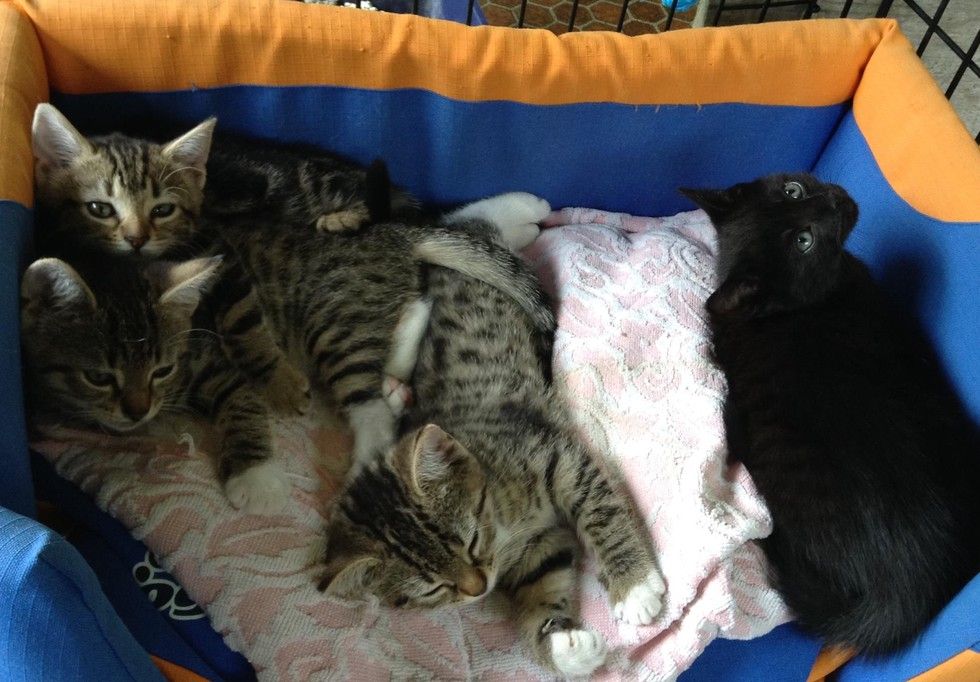 Photo by Mill Road Vet Clinic
A mother's instinct is incredible!
Share this story and help them find their forever homes! More info: Mill Road Vet Clinic | Facebook