A young man was heart broken after losing his beloved cat after a destructive car crash.
But the pair have now been reunited thanks to volunteers who never gave up searching for his cat.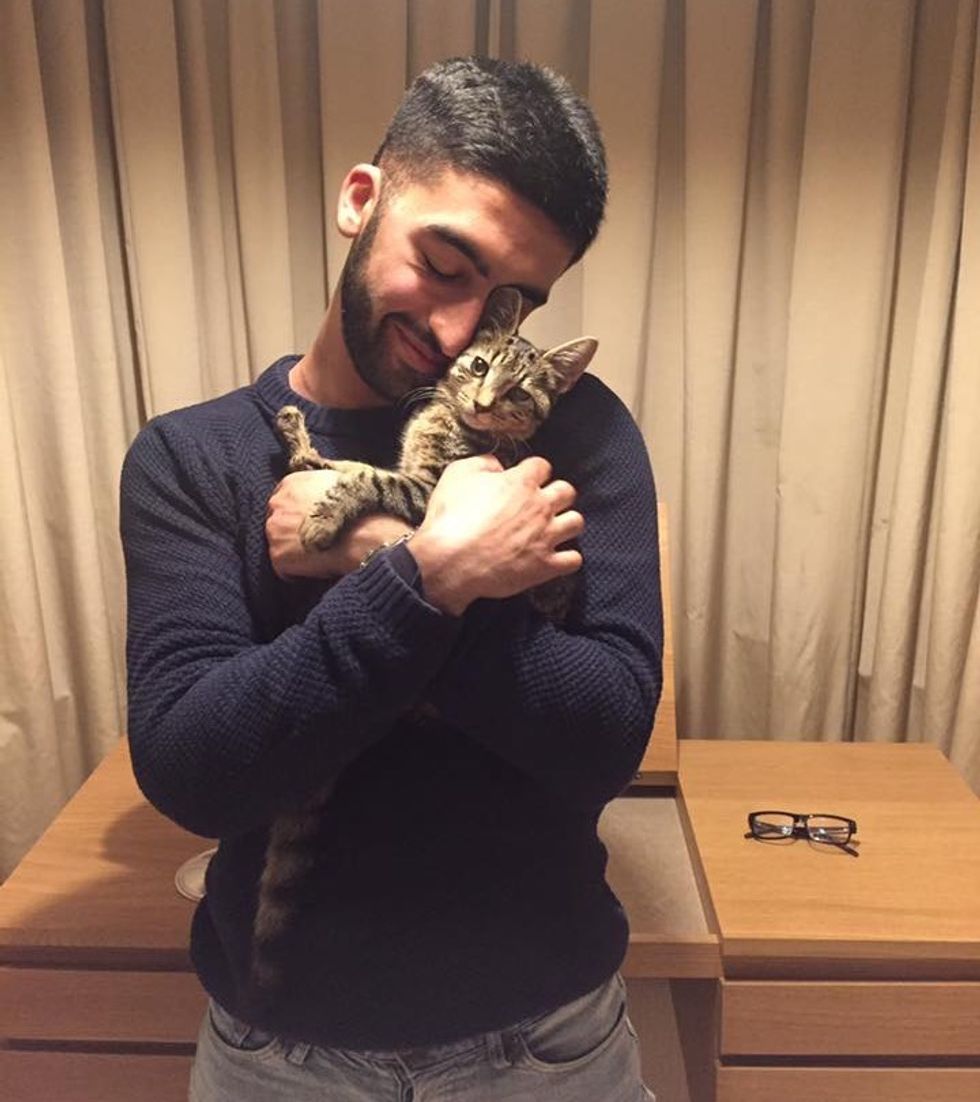 Photo: Hussein Sharaf
"On Friday, I was driving down the M4 when suddenly my car drifted into the central reservation before rolling multiple times," Hussein Sharaf said on Facebook.
The car was completely totaled, but miraculously Sharaf only suffered minor injuries. "I stayed overnight at Swindon hospital and was successfully operated on."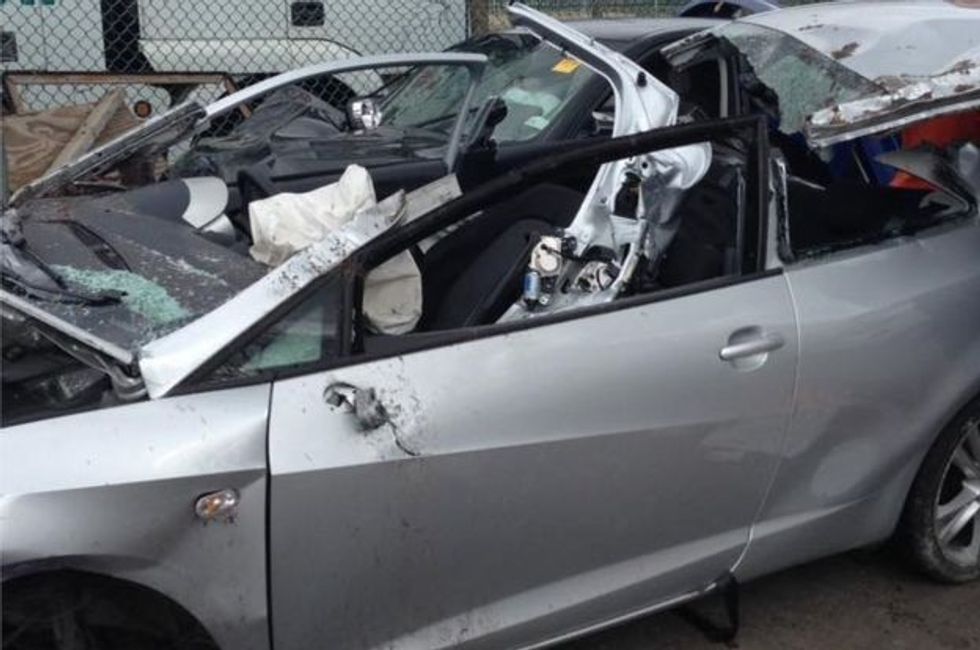 Photo: Hussein Sharaf
"Unfortunately, when I had eventually landed, I immediately looked to my passenger seat only to see Bruno's carrier not present along with my little boy. His carrier was a fair few meters behind me on the motorway indicating he fell out when the car began to roll. General public, paramedics, doctors and the fire brigade were all extremely helpful and took care of me but unfortunately, they couldn't find Bruno. His carrier cage door broke off and it was said he had fled the scene due to fear."

After he was released from the hospital, he went on Facebook for help to look for his beloved cat. He and many volunteers began the search for little Bruno.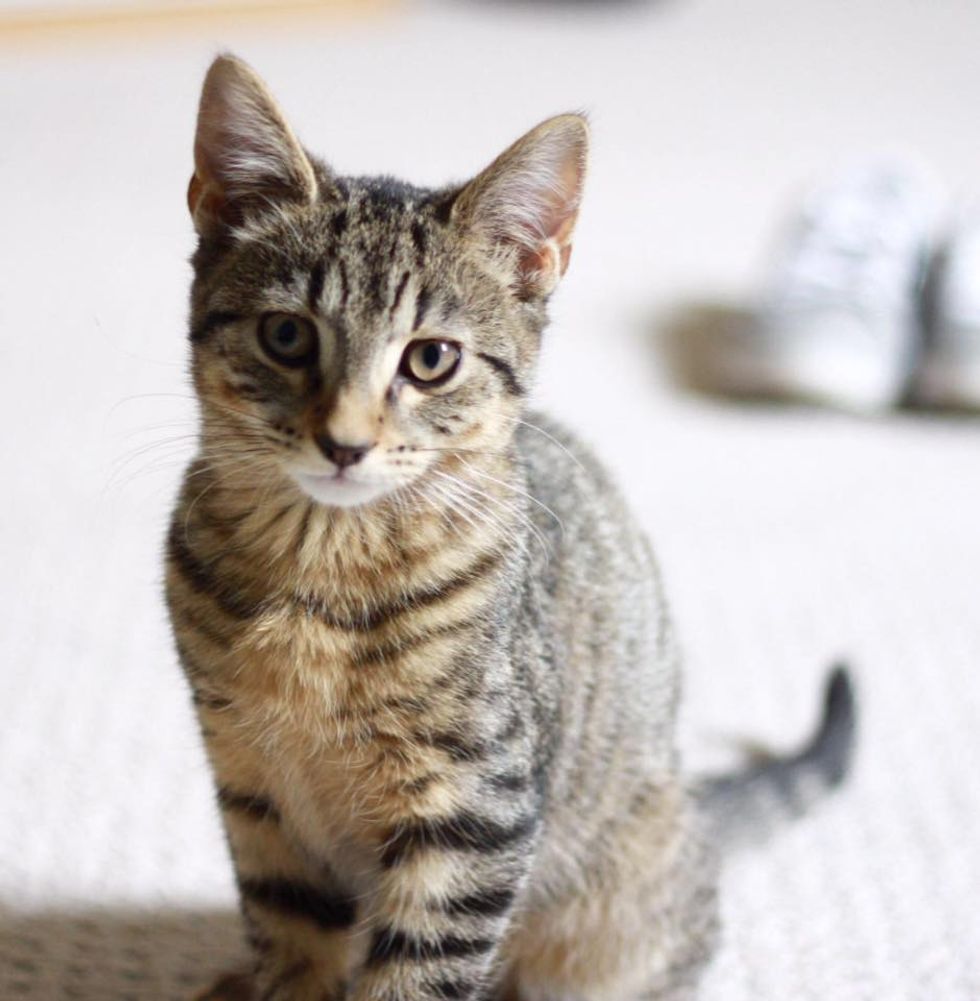 Photo: Hussein Sharaf
They combed through the entire area but to no avail. However, volunteers continued the search until a motorist Lee Palmer spotted the kitten.
"A gentleman named Lee was travelling through the M4 on his daily commute from work when he found himself stuck in traffic. He then recognized Bruno on the hard shoulder, exactly at the same location where I had my crash 12 days prior.
"He rushed out of his vehicle, called Bruno's name, Bruno sprinted to him and the rest was history," Sharaf said on Facebook.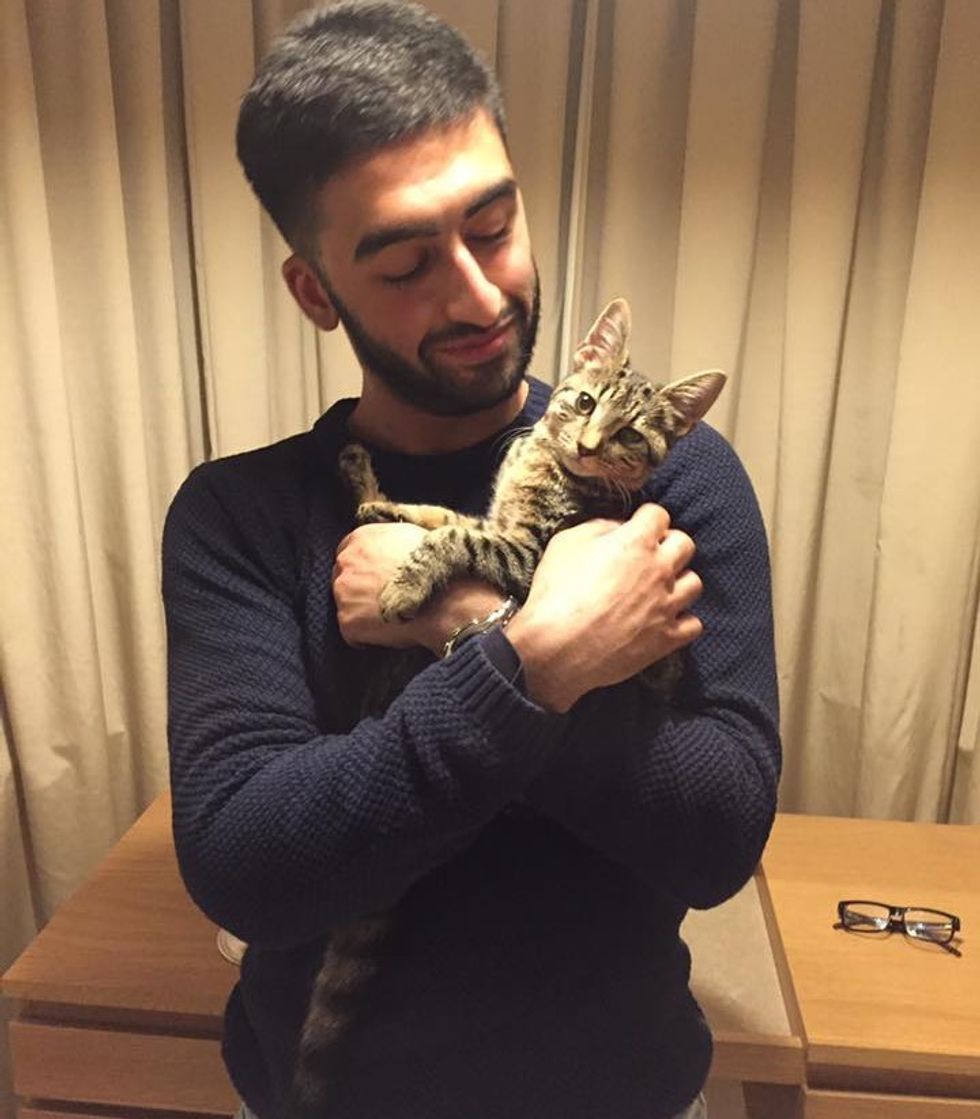 Photo: Hussein Sharaf
The cat was very hungry and clearly had lost some weight. Palmer took him home, fed him and gave the wonderful news to Sharaf.

"He recognised Bruno due to all the posts me and my sister have posted in these lost & found pet groups on Facebook as well as the 600+ posters that were put up by the lovely helpful strangers in said groups.
"I cannot remember the last time I shed tears of happiness but I'm not ashamed to admit that this was one of the happiest moments of my life, reunited with my Bruno!" Sharaf said on Facebook.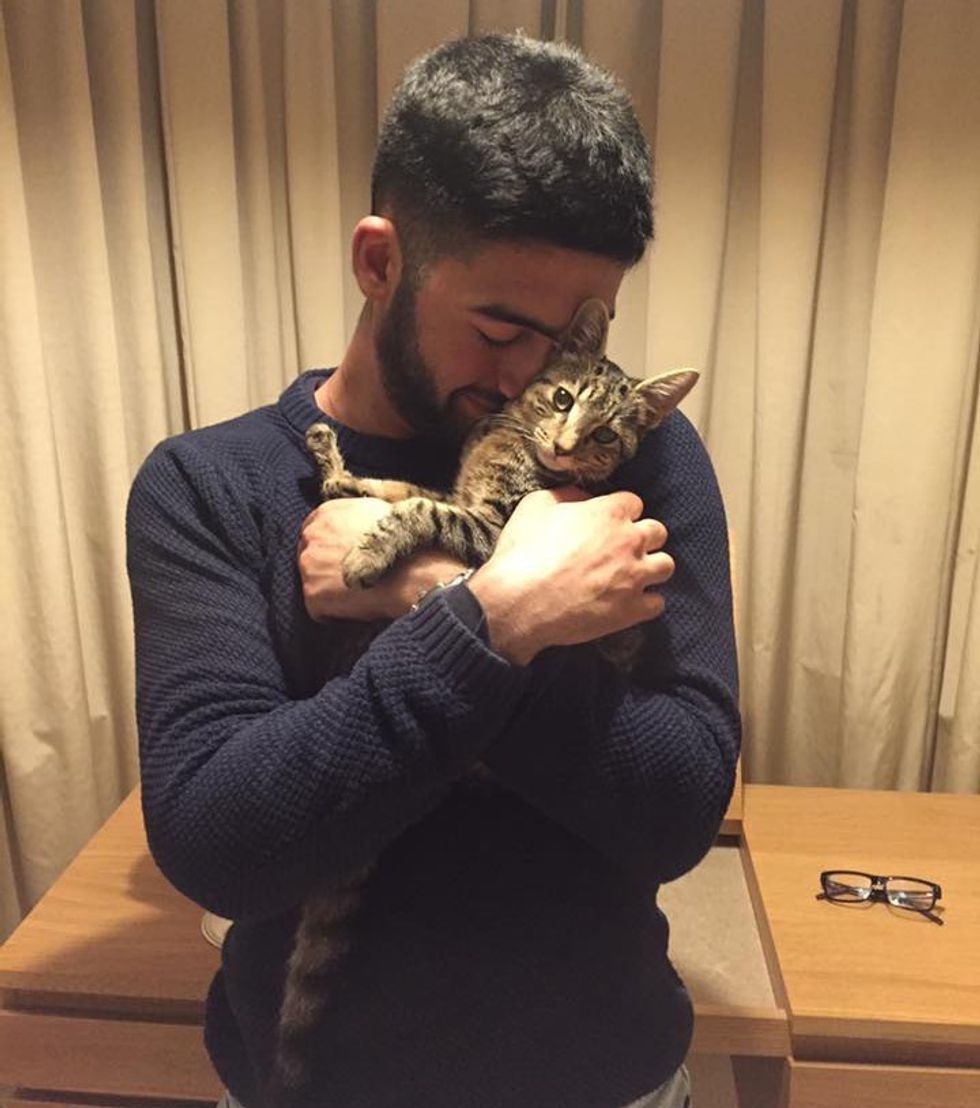 Photo: Hussein Sharaf
Share this heart warming reunion story with your friends!