These five tiny kittens were given a second chance at life when they were found shivering sitting in a garbage can by a sanitation worker.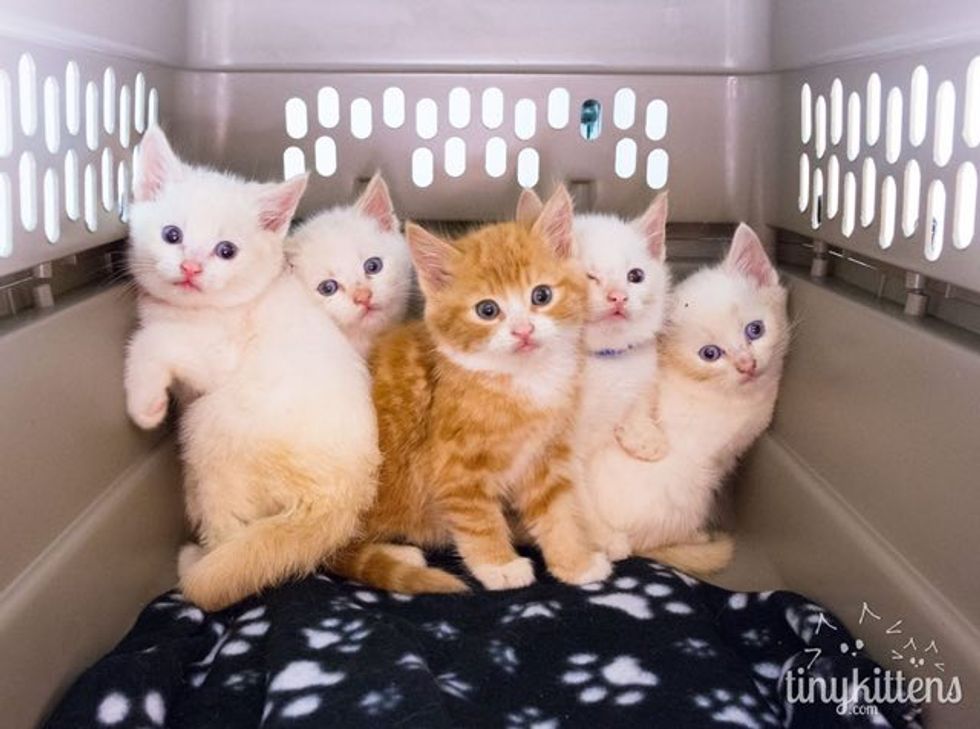 Tinykittens
"Our new arrivals, the Sesame Street kittens, spent two days piled on top of each other in the bottom of this trash can," Tiny Kittens wrote.

"We are so grateful to our very own Handyman, of Anders & Co., who was on duty collecting trash, heard their little mews and knew exactly what to do."
He rushed the kittens to TinyKittens, a rescue group in Langley, British Columbia where they gave them baths and immediately treated them for fleas.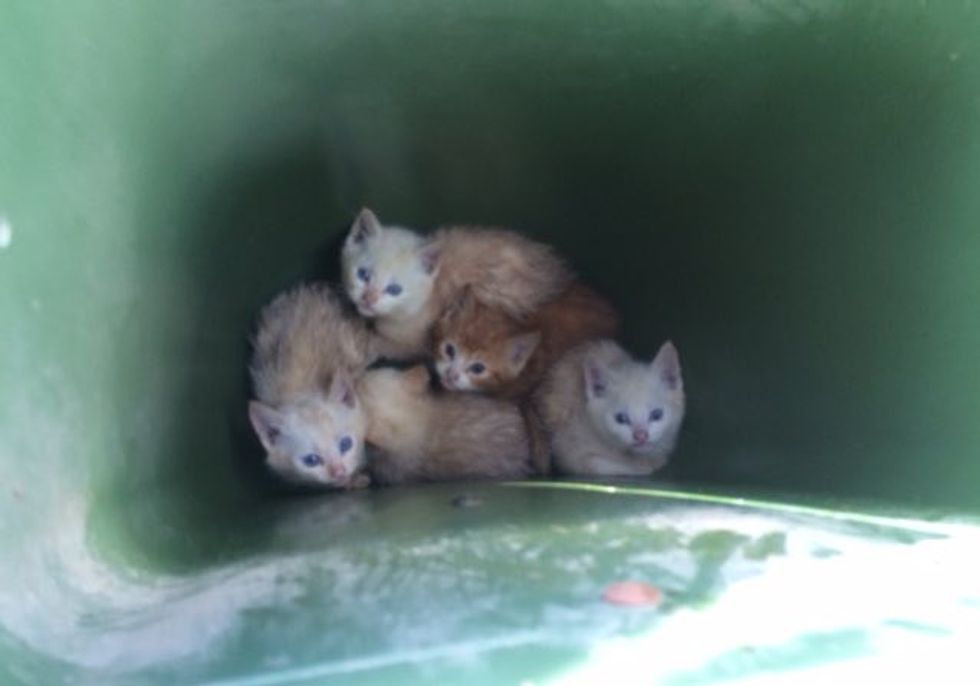 Tinykittens
The fur babies also got their first round of deworming, ears cleaned and the medical attention they needed.
They were very frightened at first, but when they experienced cuddles and love, everything changed.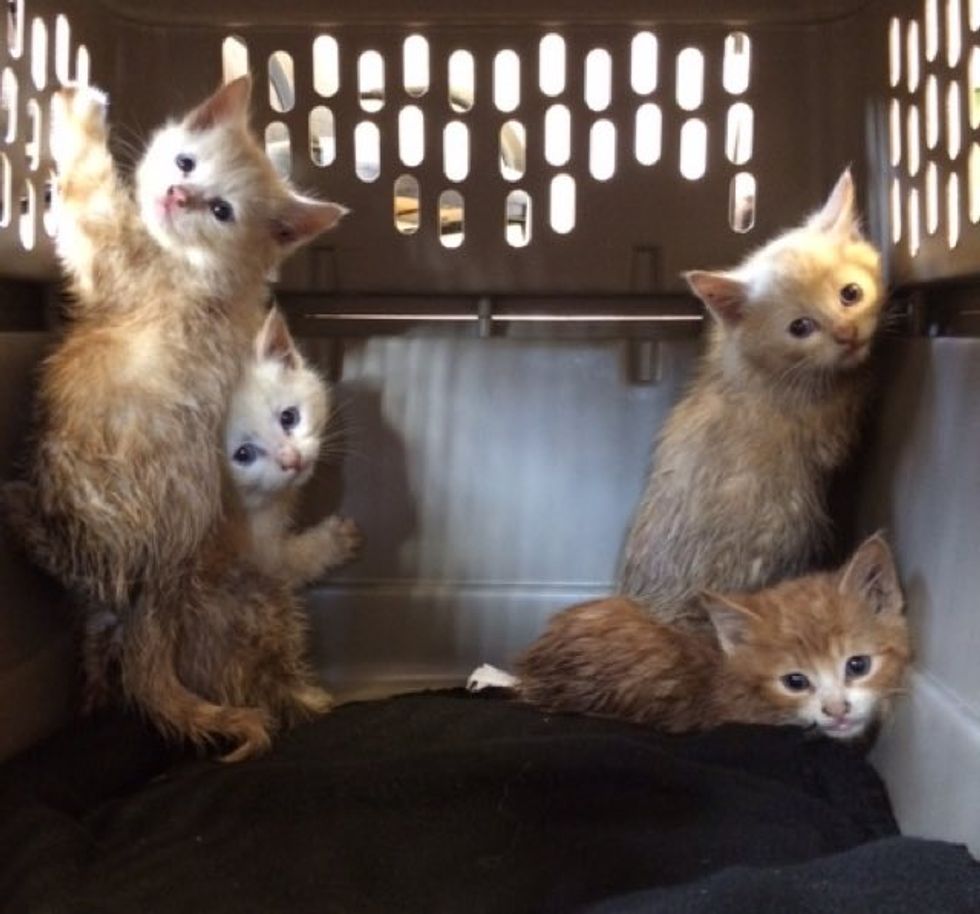 Tinykittens
The kittens were given baths and treated for worms and fleas.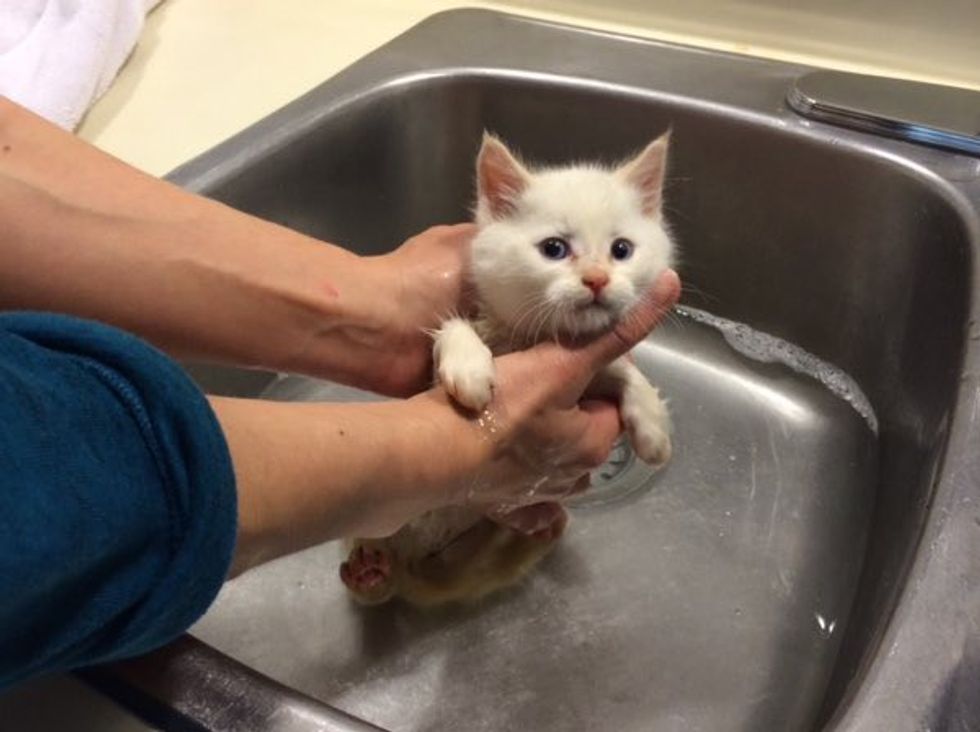 Tinykittens
All cleaned up!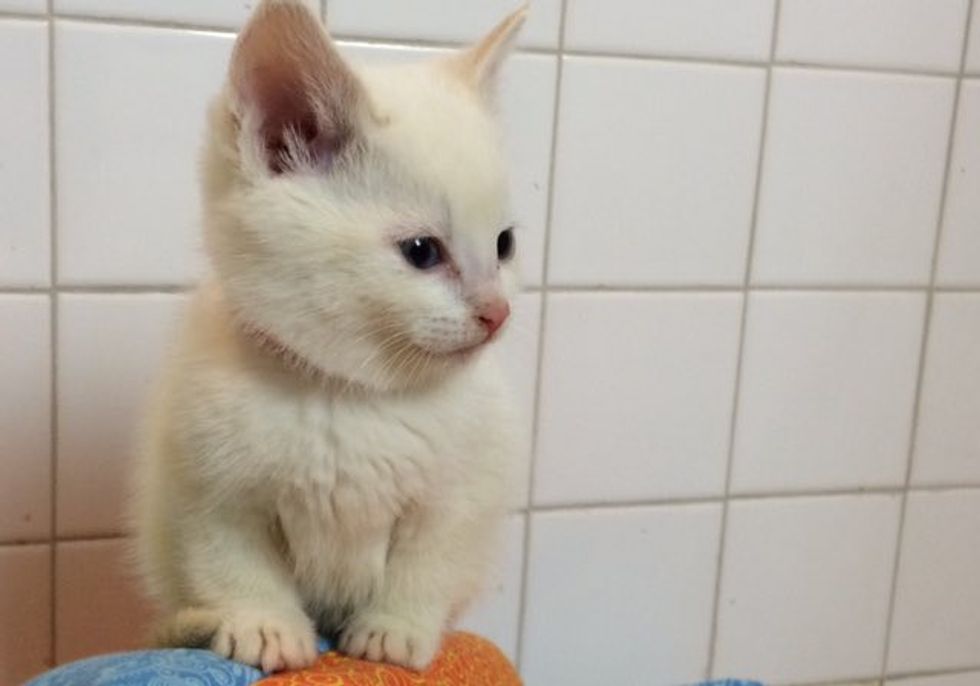 Tinykittens
Time for a nap!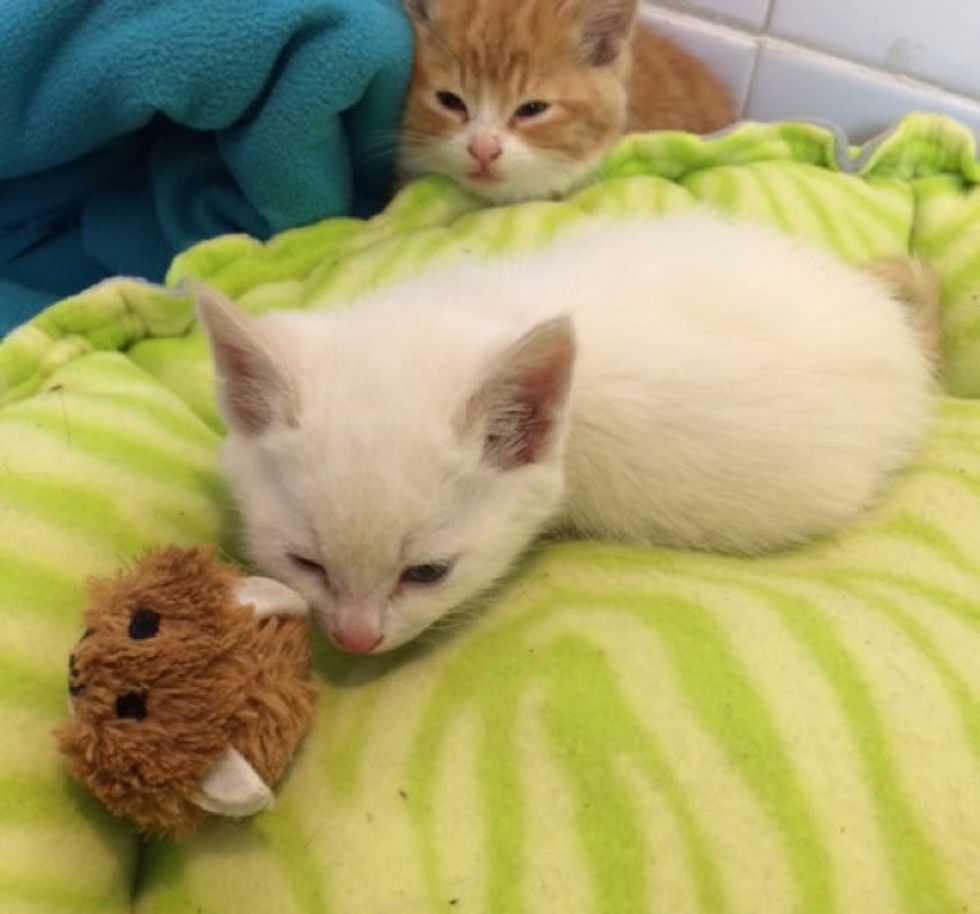 Tinykittens
They were fostered by TinyKittens Society of Langley, BC.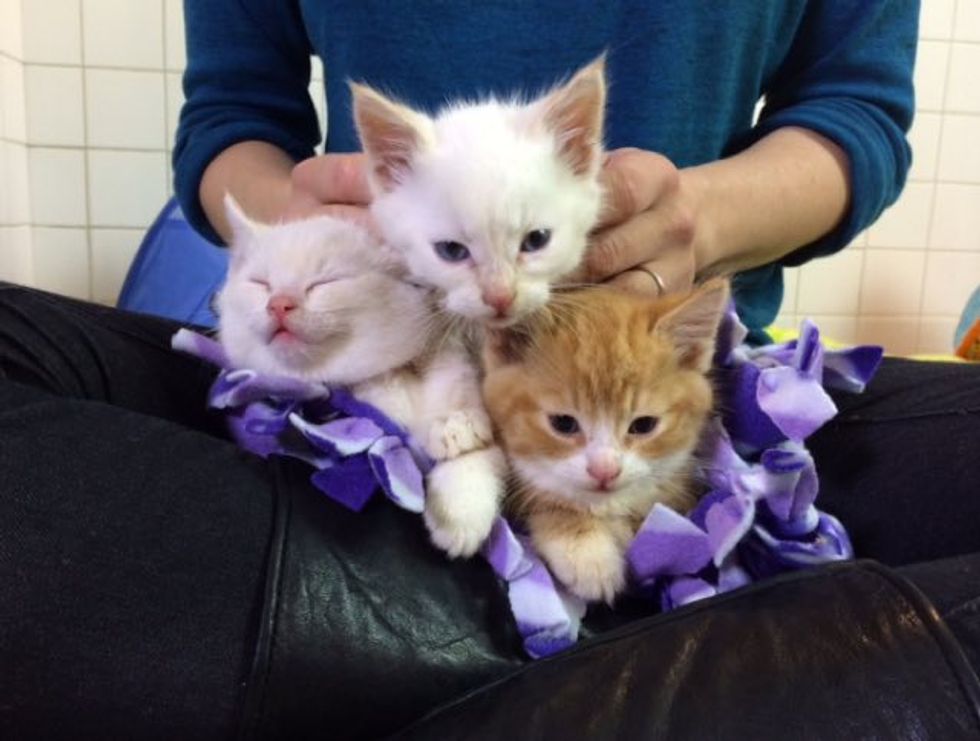 Tinykittens
Hanging out in their caregiver's lap, purring up a storm:
Updates:
The kitties grew by leaps and bounds!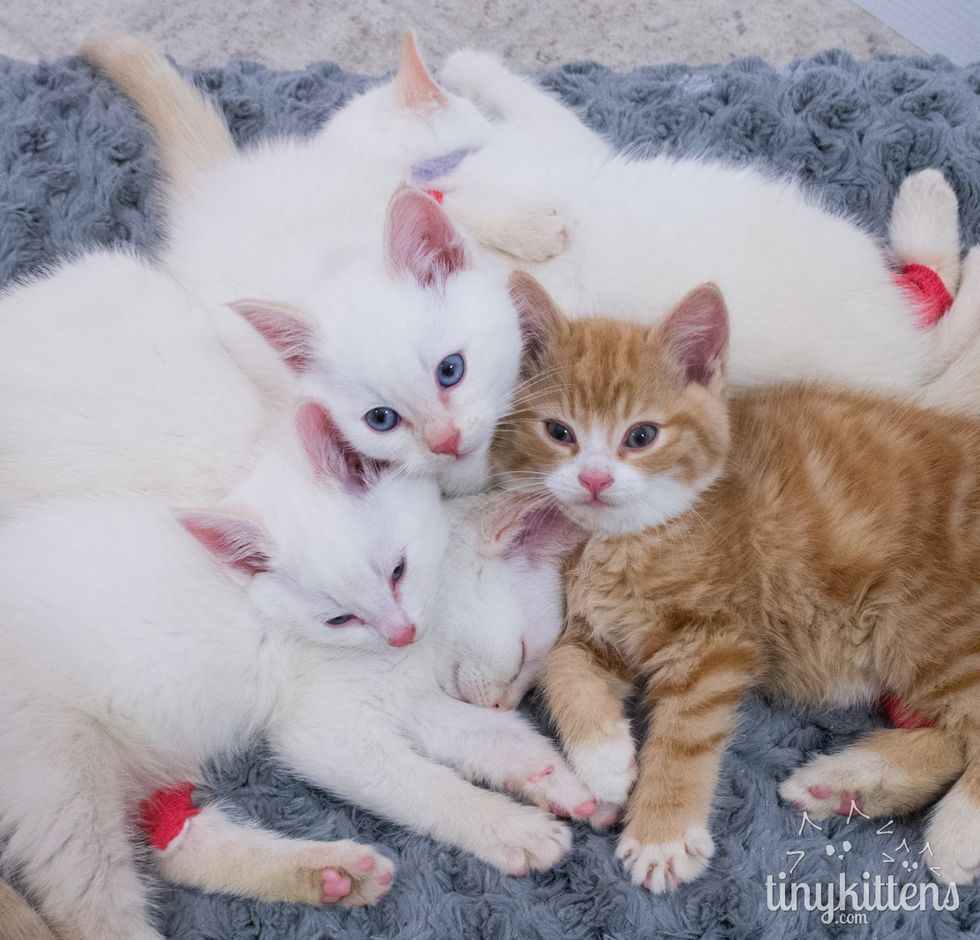 Tinykittens
They are irresistibly adorable!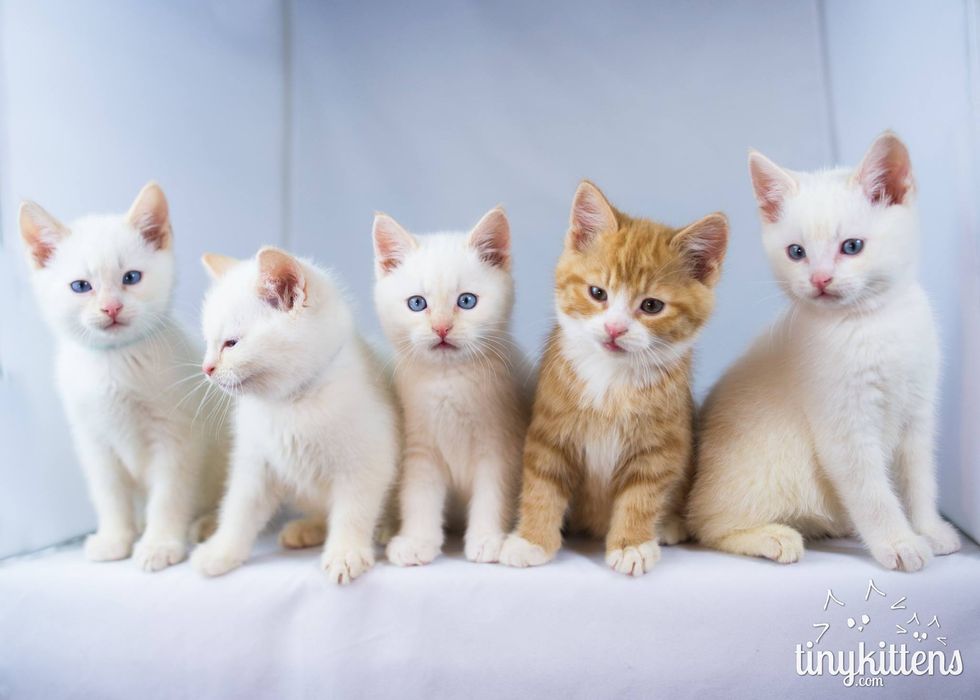 Tinykittens
These five kittens were found in a trash can, dirty and scared.
Two years later, they're all living large.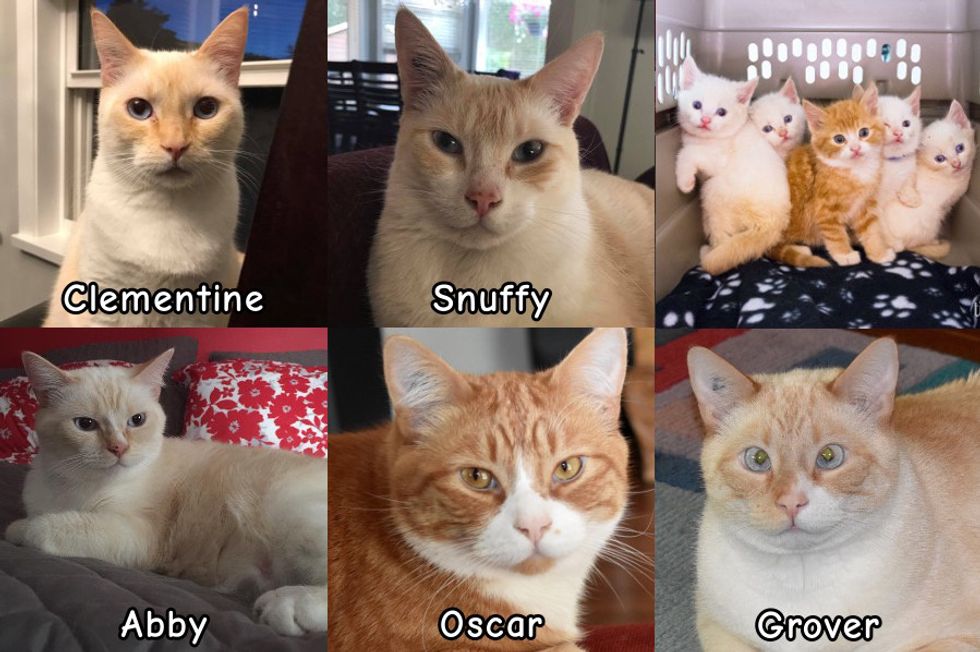 Tinykittens
They all have their own Facebook pages: Sesame Street Snuggles from Snuffy and Clementine, Abby's Adventure as Shiraz-I found my way to Sesame Street, and Oscar and Grover: From Trashed to Treasured
Share this story with your friends. If you would like to support their rescue efforts, click here to see how you can help. Follow Tinykittens on Facebook.
Source: Global News.
Related story: Scrap Metal Worker Feeds Neighborhood Cats, Hasn't Missed a Day in 22 Years