A man heard meowing coming from a garbage bin and couldn't believe what he found--an orphaned kitten that was so small that it fit the palm of his hand.
Meet little O'Brian!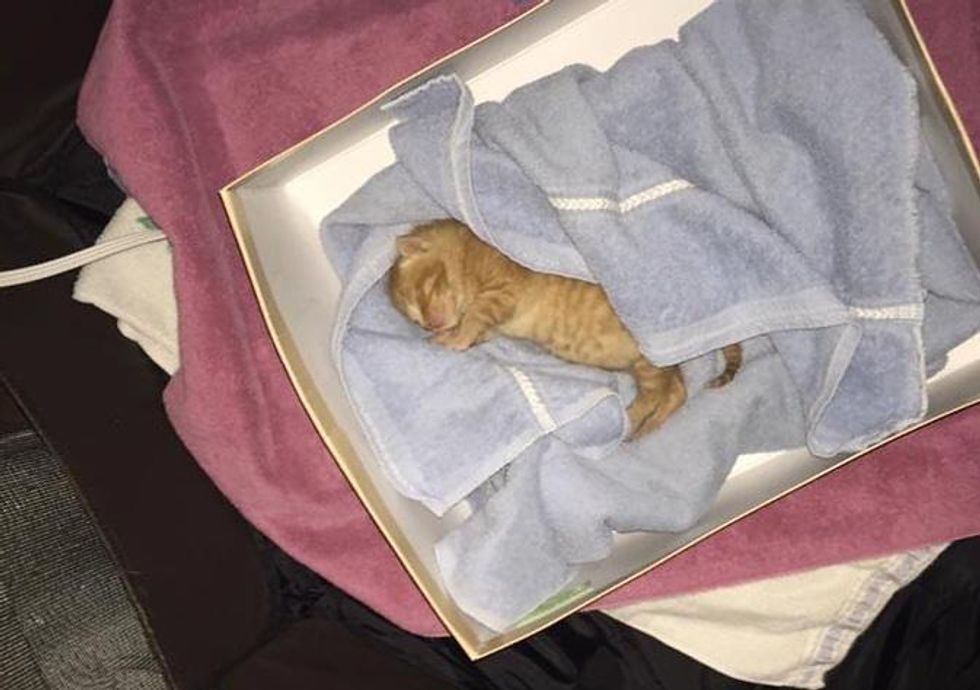 Agape Fosters
A young man heard crying of a kitten outside a business and refused leave until he found the whereabouts of the kitten. He traced the cries and found a garbage can behind the establishment.
When he looked inside, he saw a fragile little ginger kitten meowing for help. He immediately scooped him up, and the tiny kitten clung to him for dear life with his tiny claws.
He brought the kitten home to his family and they reached out to a local rescue group, Agape Fosters, hoping they could offer a helping hand.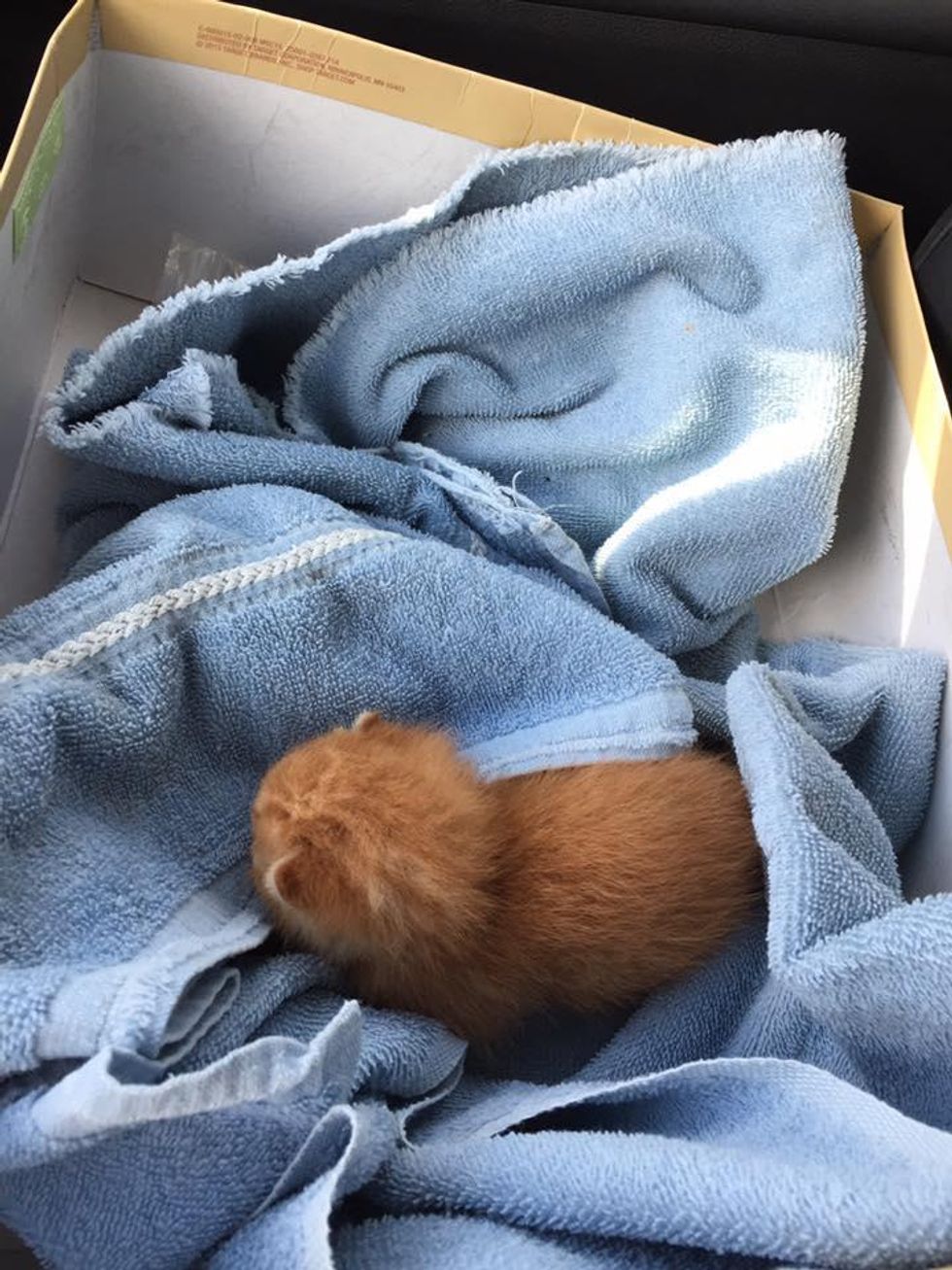 Agape Fosters
"We said yes we would take him," Agape Fosters told Love Meow. "He was cared for by the wonderful family until he came to us."
The family started bottle feeding the kitten before the rescuer arrived, and it made all the difference in the world for the little ginger boy.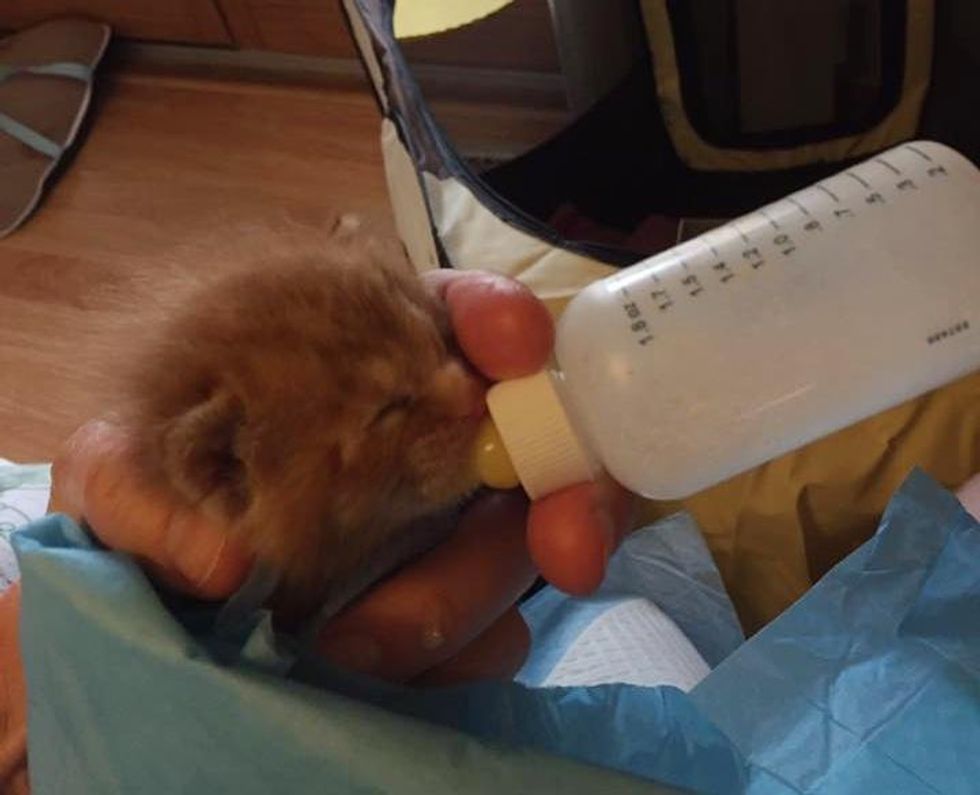 Agape Fosters
By the time Diann Helmers of Agape Fosters came to pick up the little fur baby, he was in good shape and had a great chance at making it.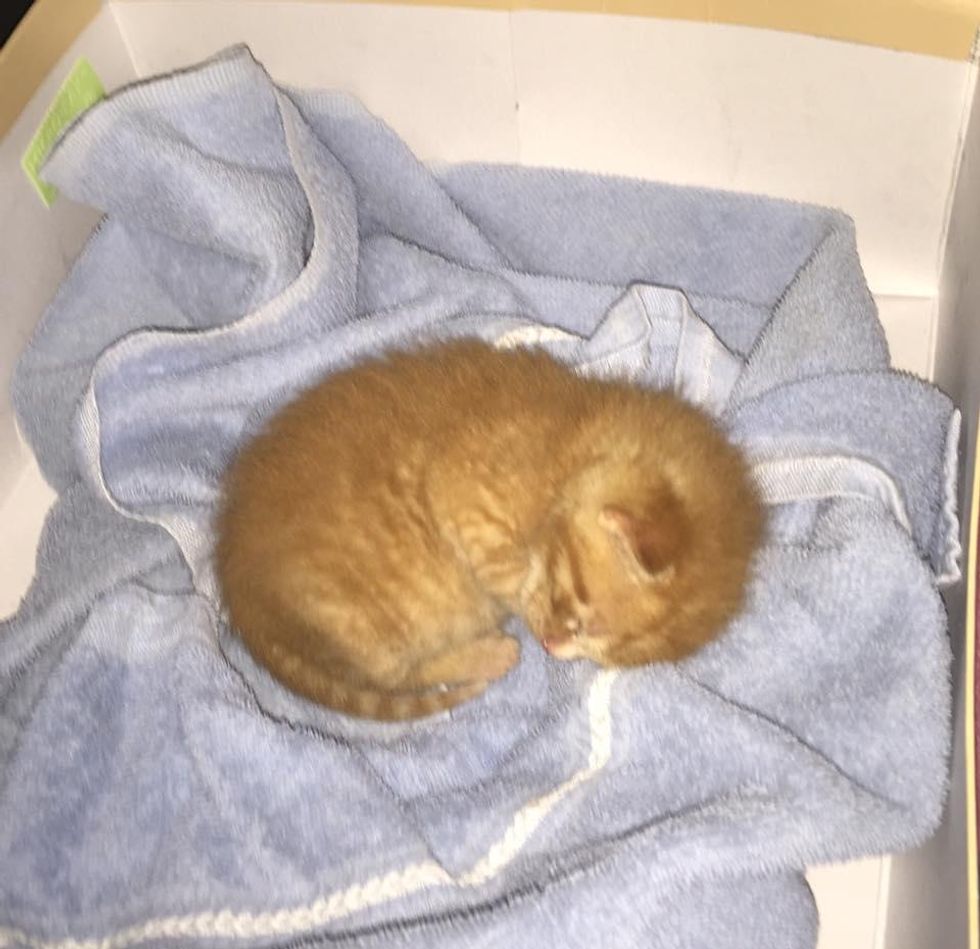 Agape Fosters
"He is now in foster care after Agape Fosters Director Diann bottled fed him a few days, and he will be up for adoption in another 5-6 weeks," the rescue group told Love Meow.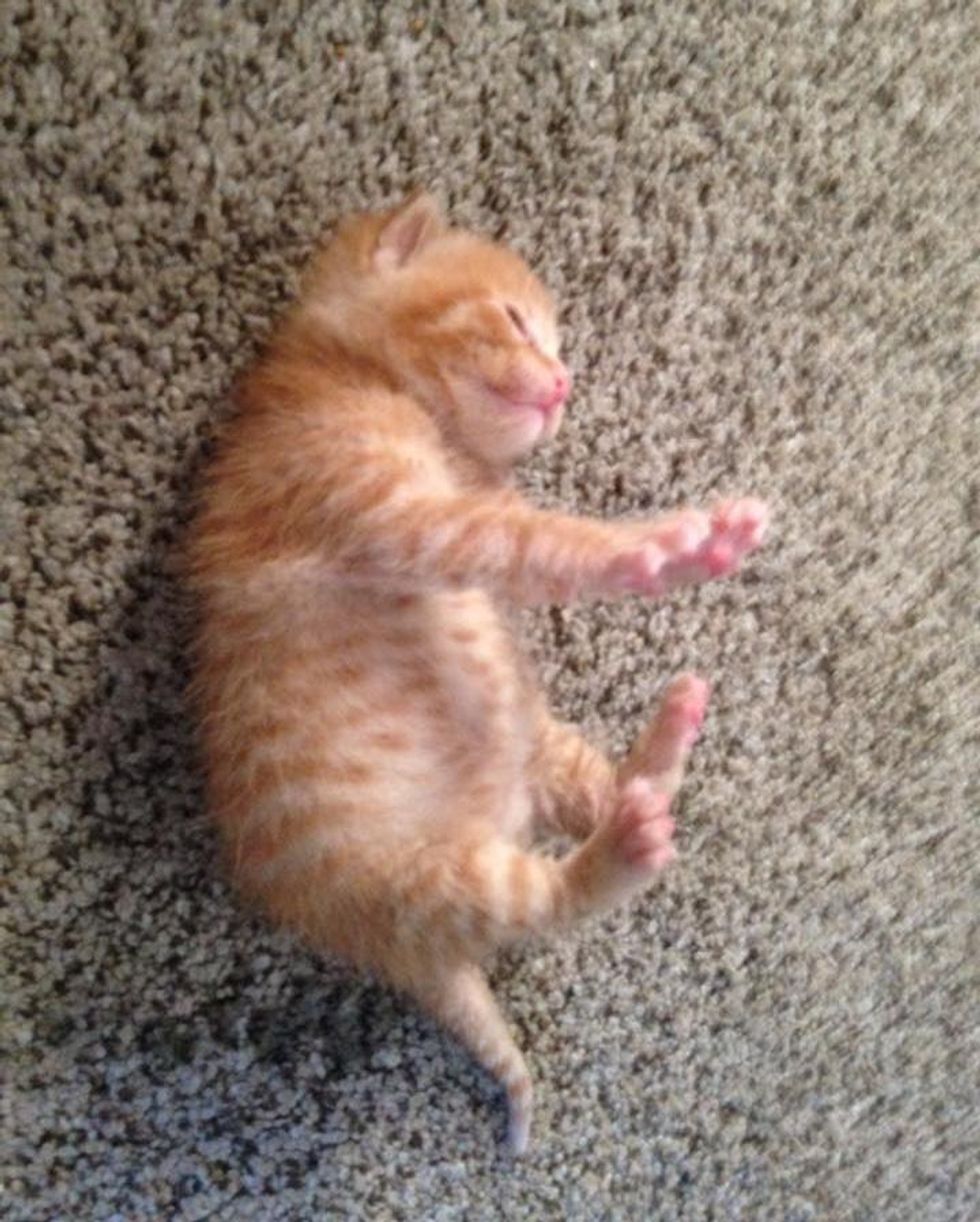 Agape Fosters
Now at 3-4 weeks old, the little ginger boy is thriving!
"Our bottle baby O'Brian is about ready to start on soft food. He was rescued by a kind man. He already has interest in him for a home too."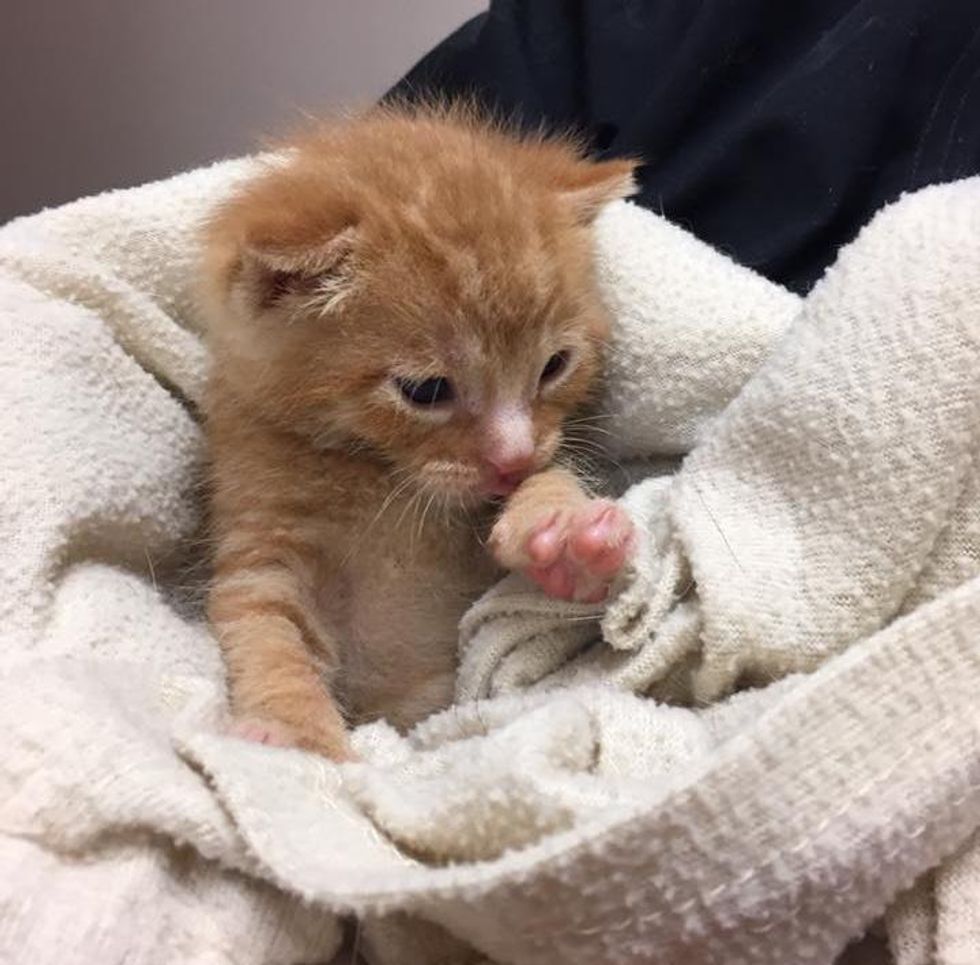 Agape Fosters
"He is so small and fragile in this great big World and his great big bed," Diann said.
"He's learning to groom himself or doing yoga and fits right in at his foster home."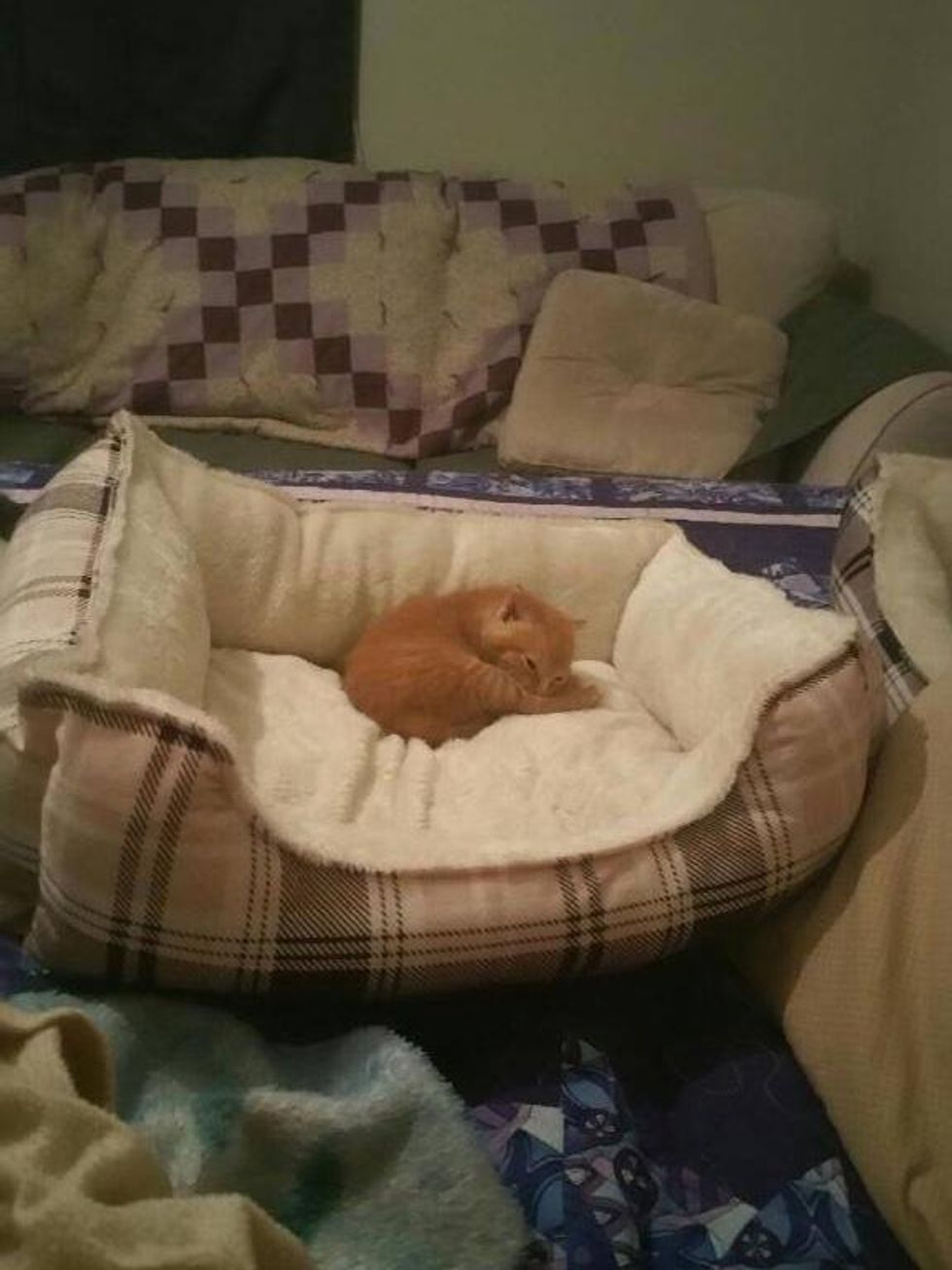 Agape Fosters
The man and his family saved the kitten in the nick of time.
Little O'Brian is getting bigger and stronger every day at his foster home where he knows he's loved.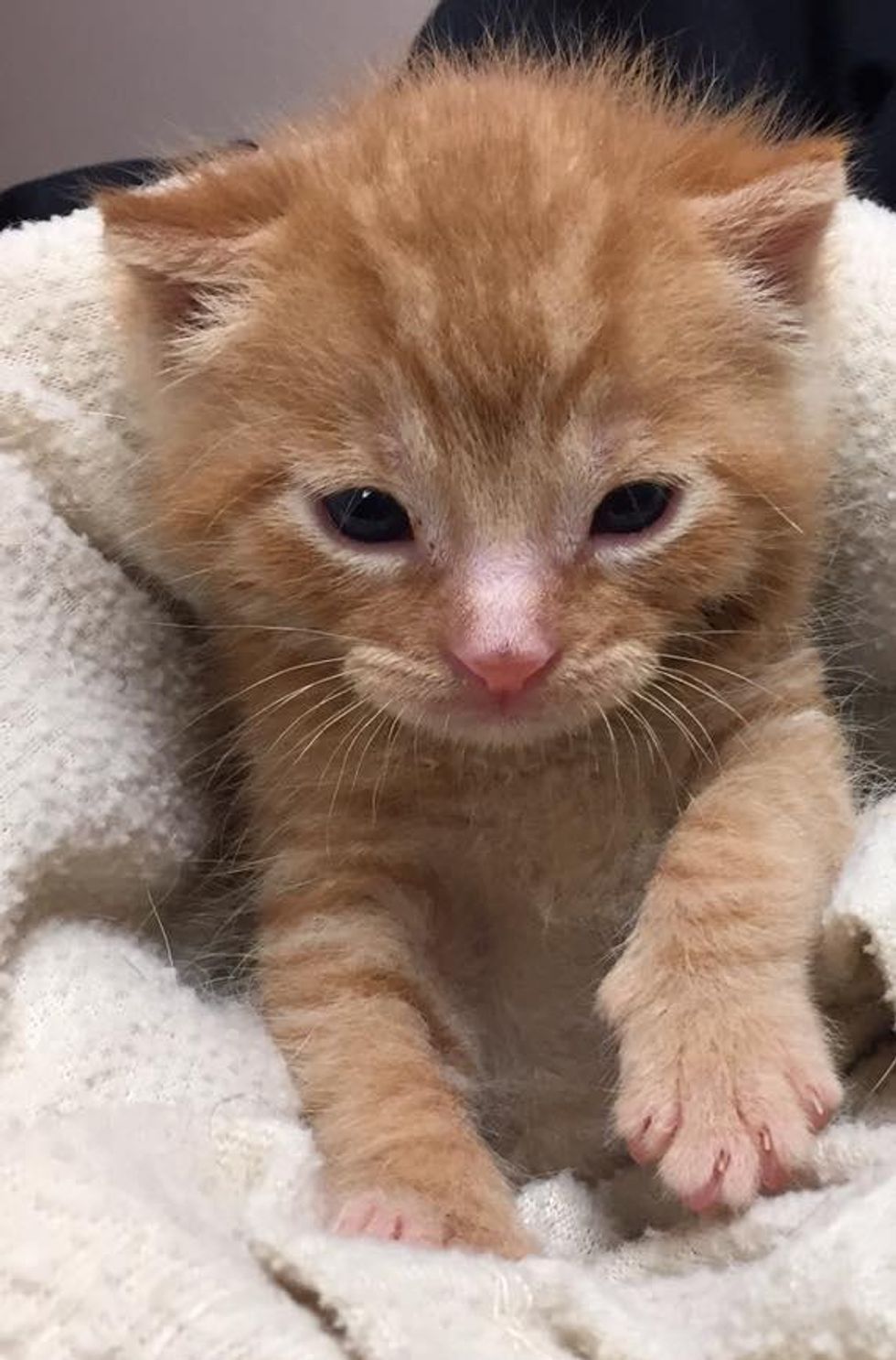 Agape Fosters
Little O'Brian being an adorable purrito kitty!
[facebook https://www.facebook.com/agape.fosters/videos/vb.590001071073891/1467382580002398/?type=2&theater expand=1]
Share this story with your friends. Follow little O'Brian and Agape Fosters on Facebook.
Related story: Trash Worker Saves Tiny Kitten Found in His Truck