Mikey is an amazing momma cat who unfortunately lost all three kittens of her own. She found happiness again when she was given three orphan kittens who were in need of some motherly love.
It's a perfect match! These three abandoned kittens look like mini copies of Mikey.
The eight month old rescue mama cat was depressed after losing her kittens. Unable to bear to see Mikey suffer, Hillary called Dori's Darlings, a cat rescue organization in Houston for help.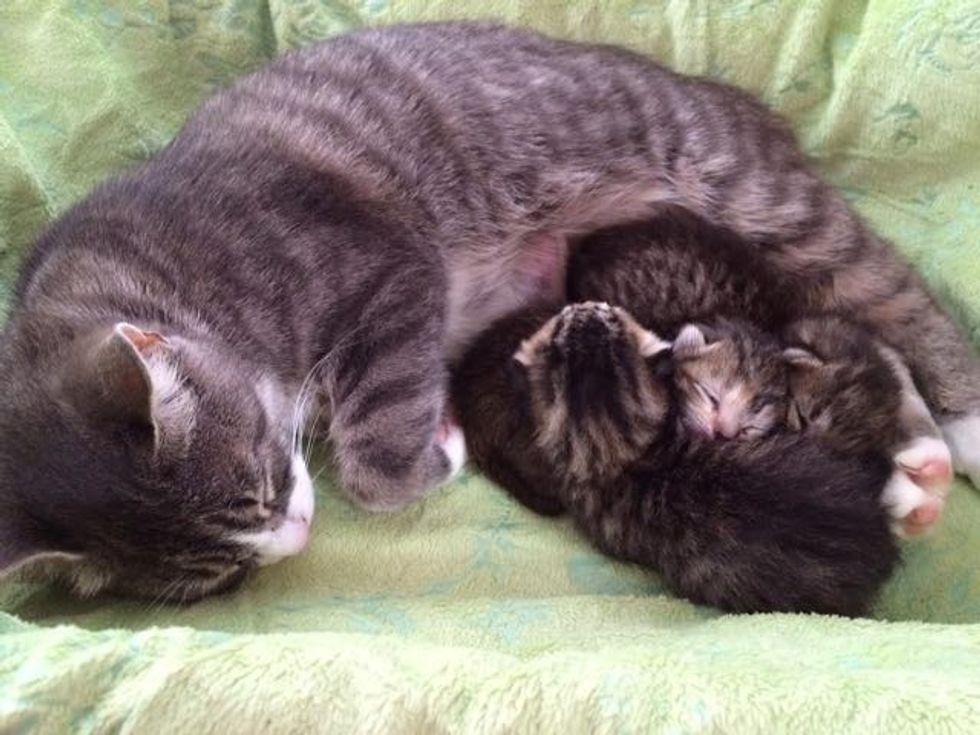 At the same time, foster mom Amanda was caring for three little baby kittens that she just received three days ago. These kittens were a few days old and their umbilical cords were still attached.
Amanda and another volunteer, Kelli, were feeding and caring for the kittens around the clock. When they learned about Mikey's story, they offered to bring the kittens to the grieving mother cat.
"I have some babies for you so you can be a mommy again," Amanda said to Mikey. (Huffington Post)
Immediately after Amanda placed the kittens in front of the cat mother, Mikey started hugging and grooming them as if they were her own. After a good bath session, Mikey laid down on her side to let the kittens nurse on their new mama.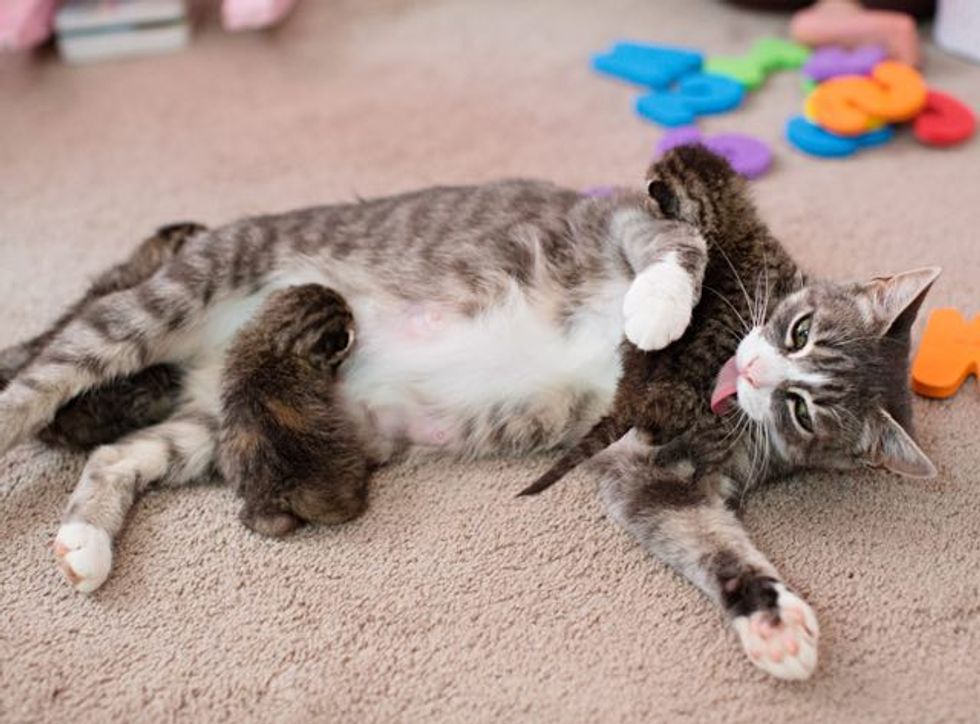 The fact that the kittens look like their adoptive cat mom is just one of the many reasons that they belong to one another.
"This was just an awful thing she went through (losing all of her babies) and this will be healing for her," Amanda said.
Mikey the cat mama lost all of her kittens and was grieving and depressed. Three abandoned baby kittens were in need of some mother love. When they met, it was love at first sight!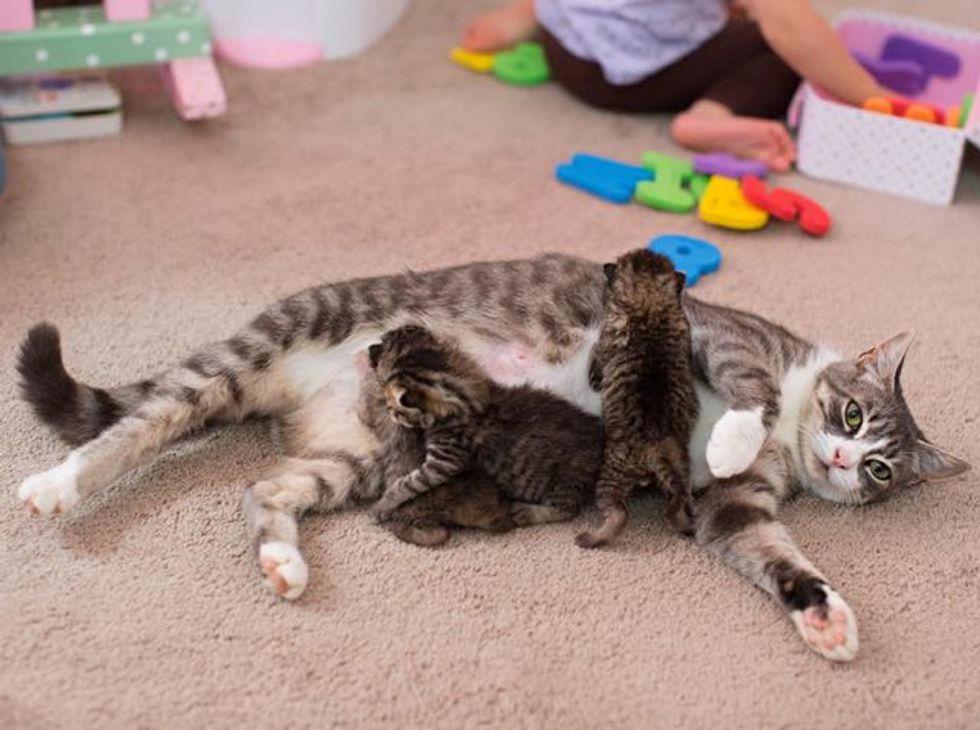 Mikey adores her new babies. She cuddles them, bathes them and falls asleep with them.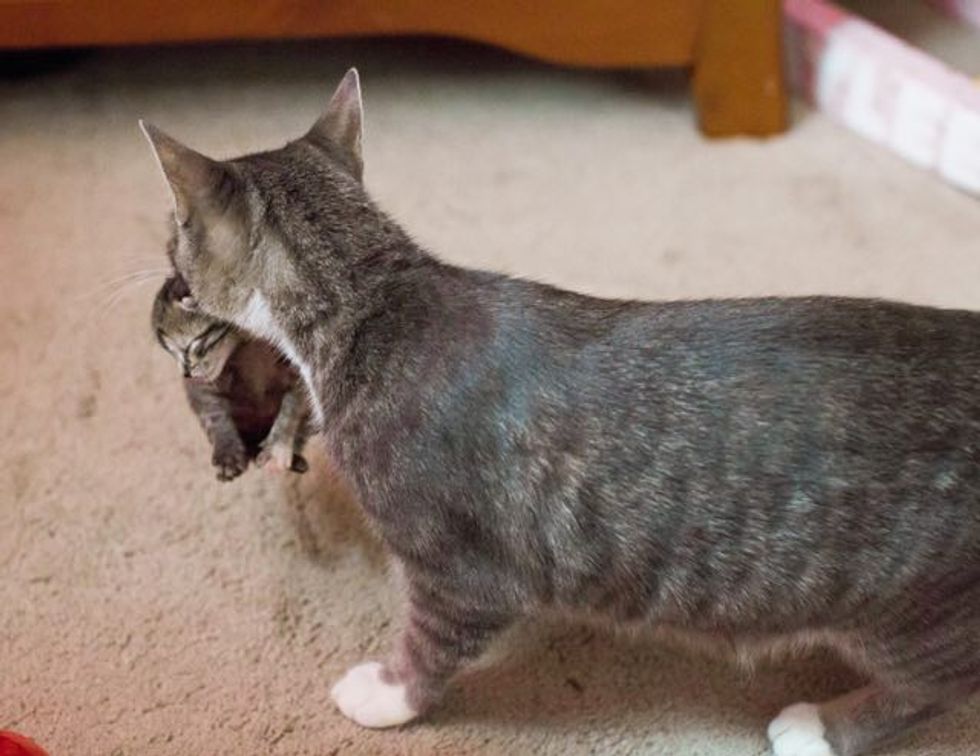 She is now a very happy cat mama with her three precious little fur babies.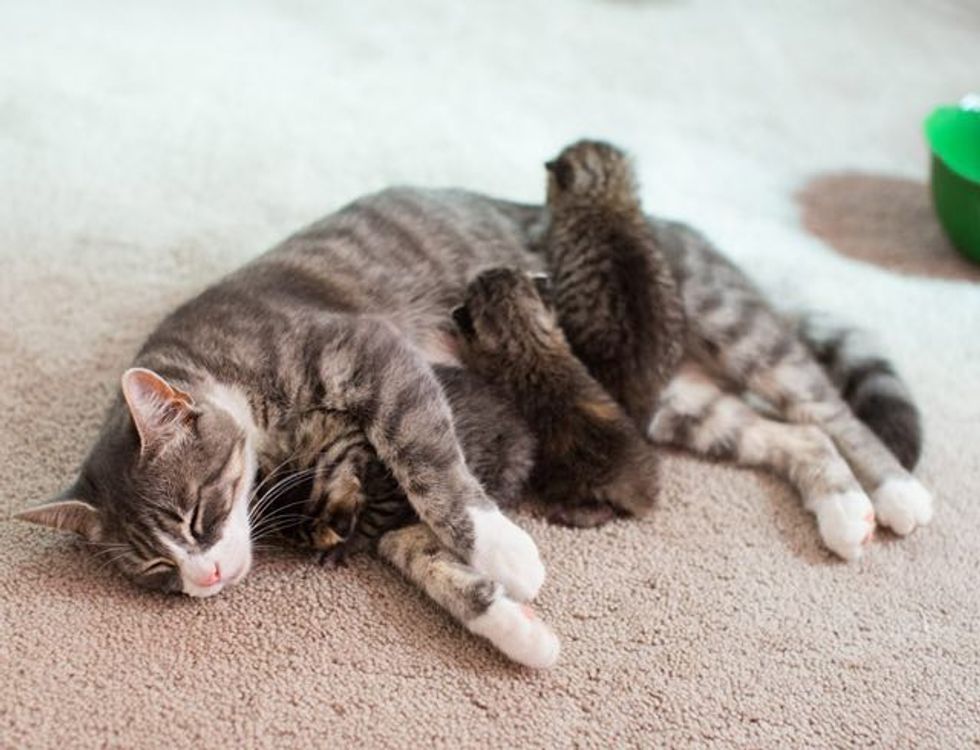 Original story via Huffington Post.