This teeny moo kitten loves her bottle so much she scrambles up her human's shoulder for it.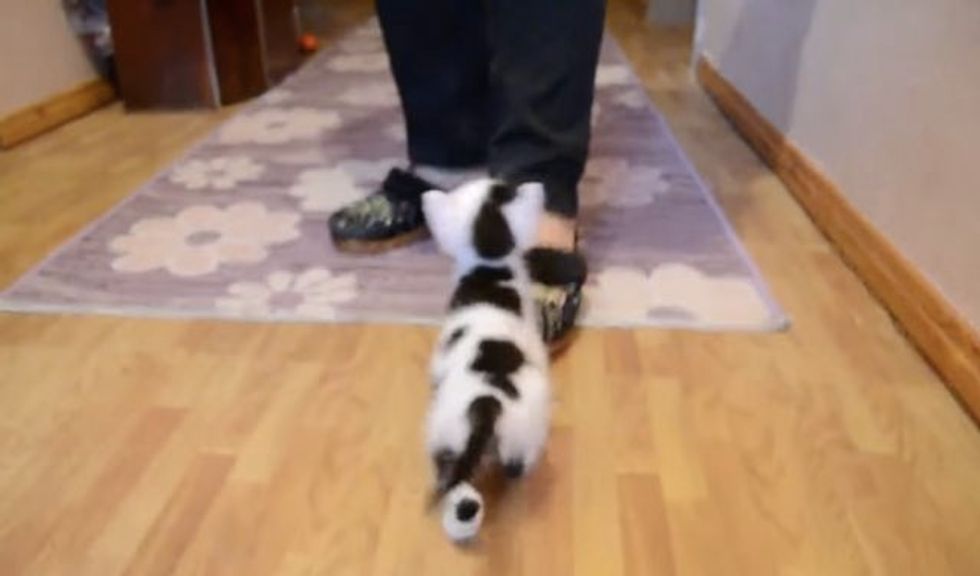 When kittens are little, they demand food like no other, meowing on top of their lungs and sometimes they choose to take matters in their own paws and climb up their caretaker's leg to get what they want. It's never fast enough for these little hungry babies.
Feeding time is like a race for lots of foster parents. :)
[Scroll down for video]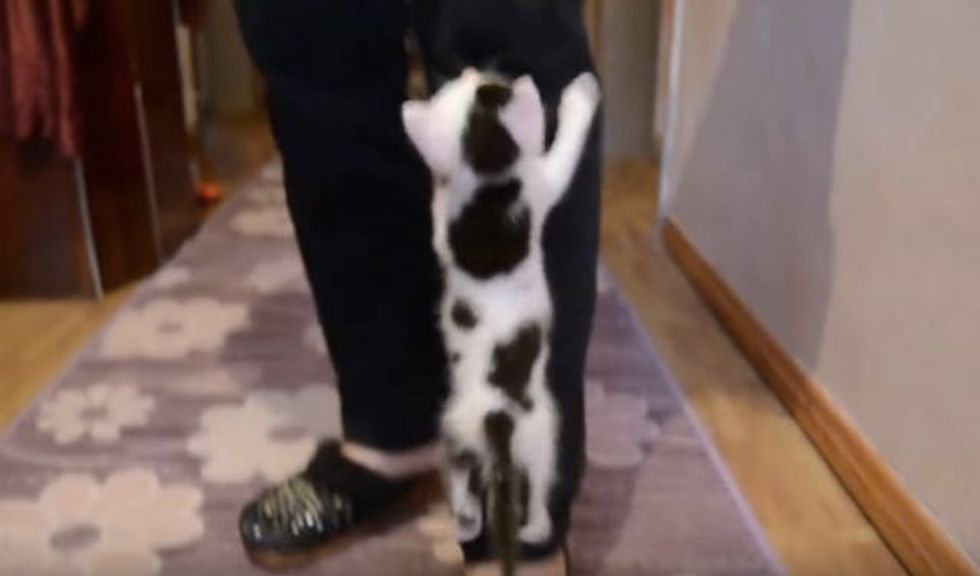 This little cow kitten makes her way up to her bottle in a matter of seconds. Once she reaches the bottle, she leans on her human while suckling down the food.
Kittens usually outgrow this leg climbing behavior once they are older. But for now, this little cow kitten will surely climb if she spots a bottle.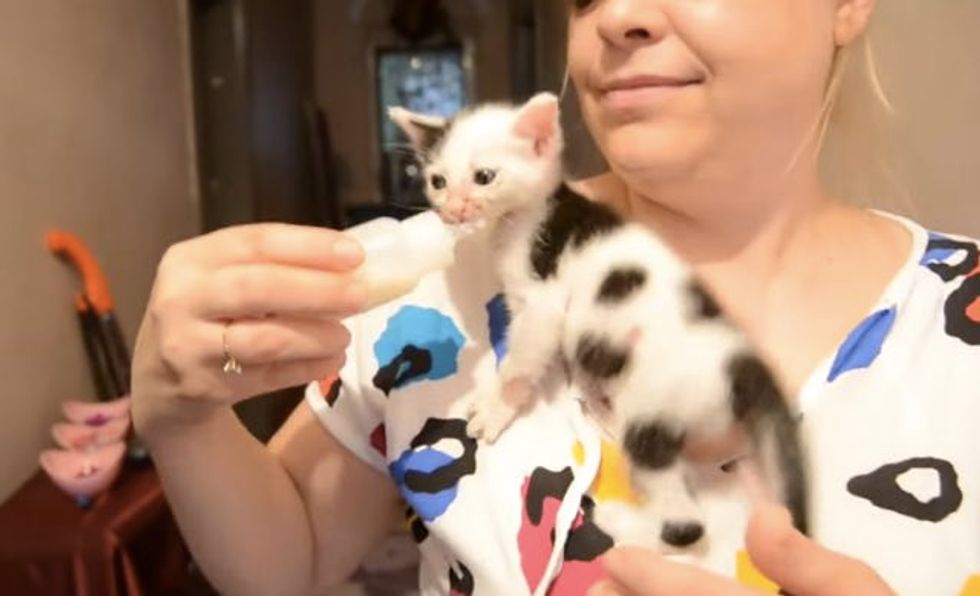 Watch the full video here:
When there are many kittens demanding food at the same time....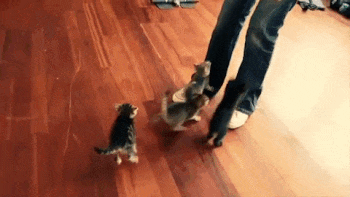 Share the video with your friends!