Murdock was a kitten when he lost his sight, but the ginger boy never thinks for a second that he is any different. He can't see, but little Murdock doesn't need vision to be loved.
"My Marvelous kitty Murdock came to the Sonoma Humane Society as a sick stray when he was just a few weeks old. He had a chronic infection in both eyes that had caused them to rupture. He underwent two different surgeries to have them removed & with a lot of TLC was nursed back to health," said Anna, Murdock's human mom.
"Even at his worse Murdock has been a very loving & happy kitten. His positive attitude & sweet disposition stole my heart. He continues to thrive & doesn't let his disability slow him down. He's one of the most amazing cats I have ever known & has found his forever home with me," Anna added.
Murdock the kitty is blind, but he never thinks for a second that he's any different.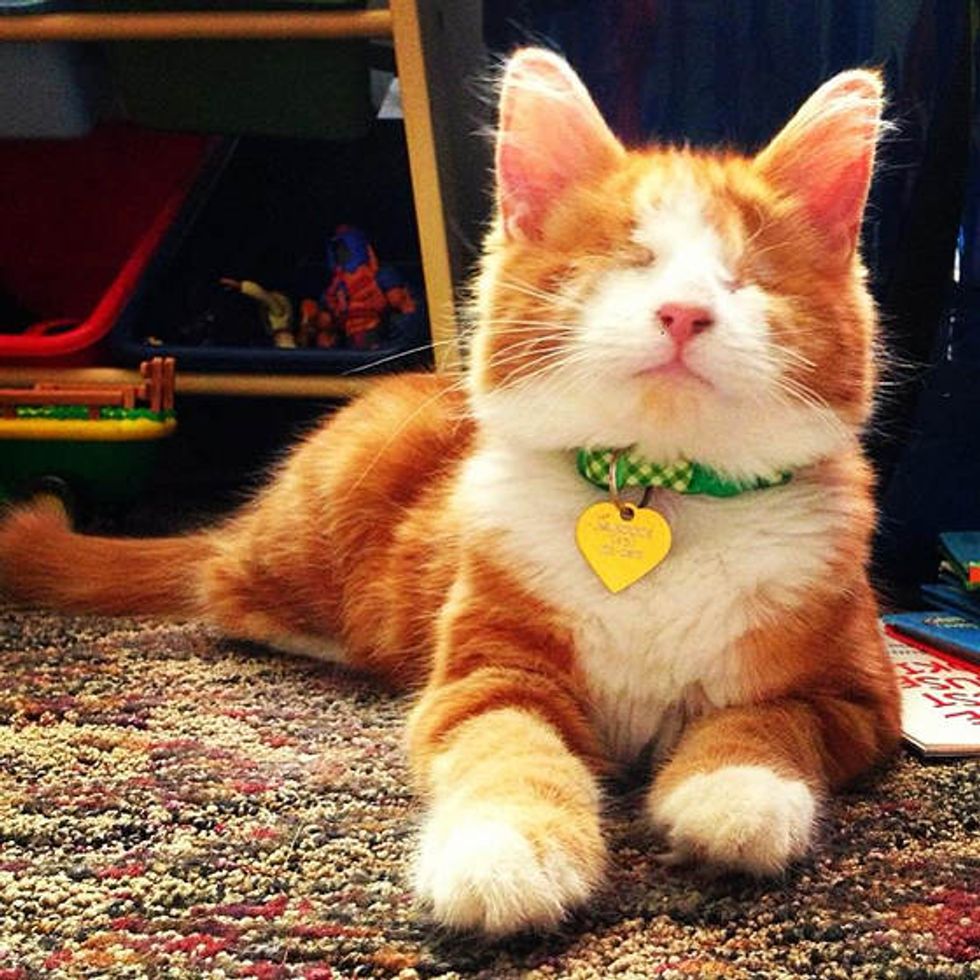 He lost eyes when he was a kitten, but thanks to a second chance, Murdock was nursed back to health and given a place he calls his forever home.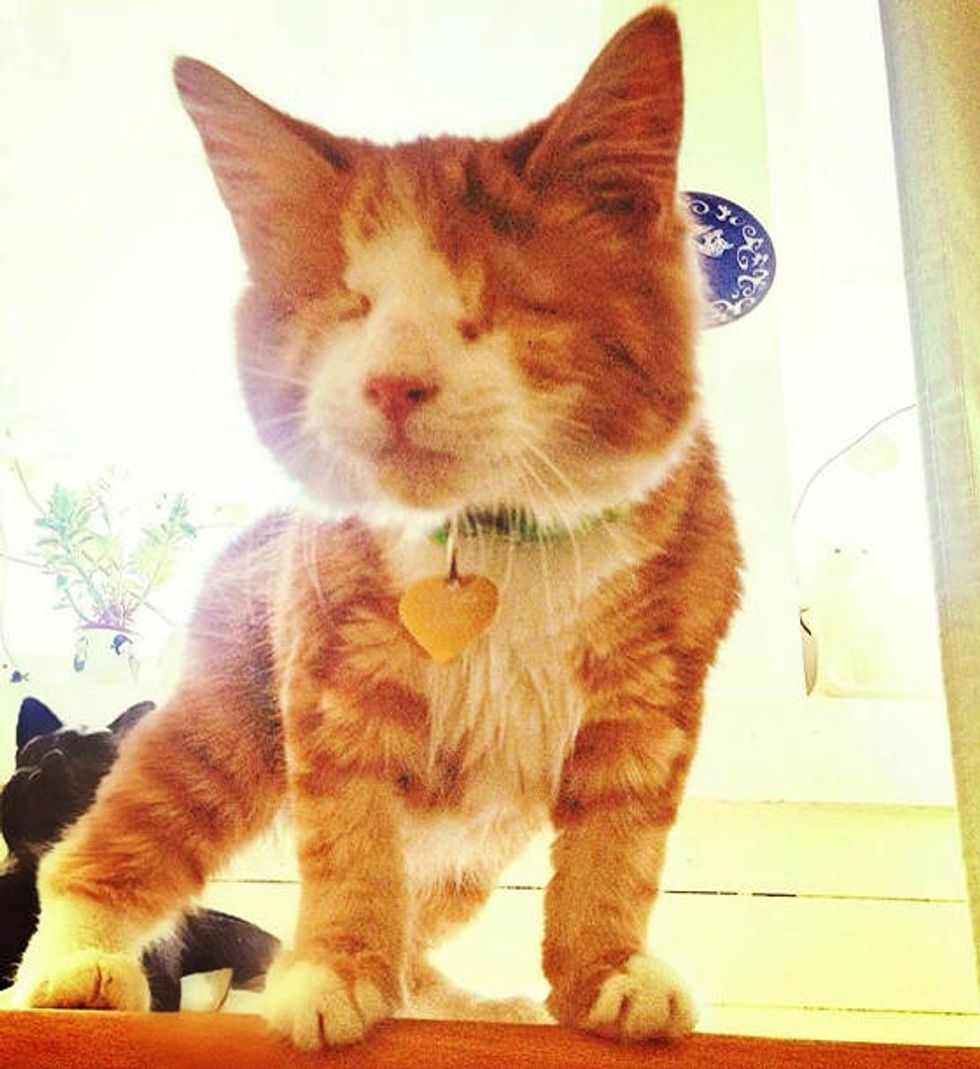 The family dog adopted little Murdock as a kitten. They became best of friends.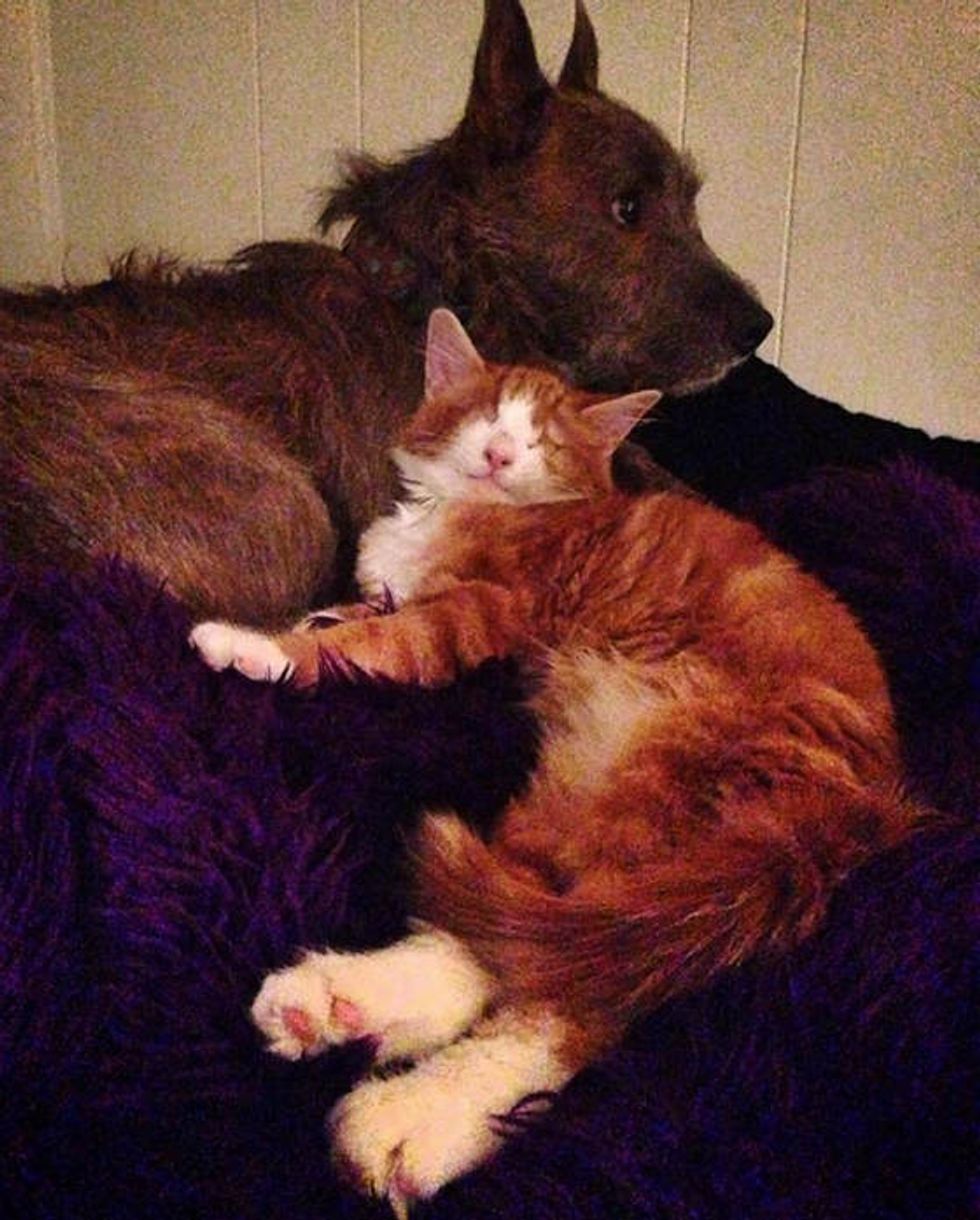 Wearing his new cozy blue coat on this chilly afternoon.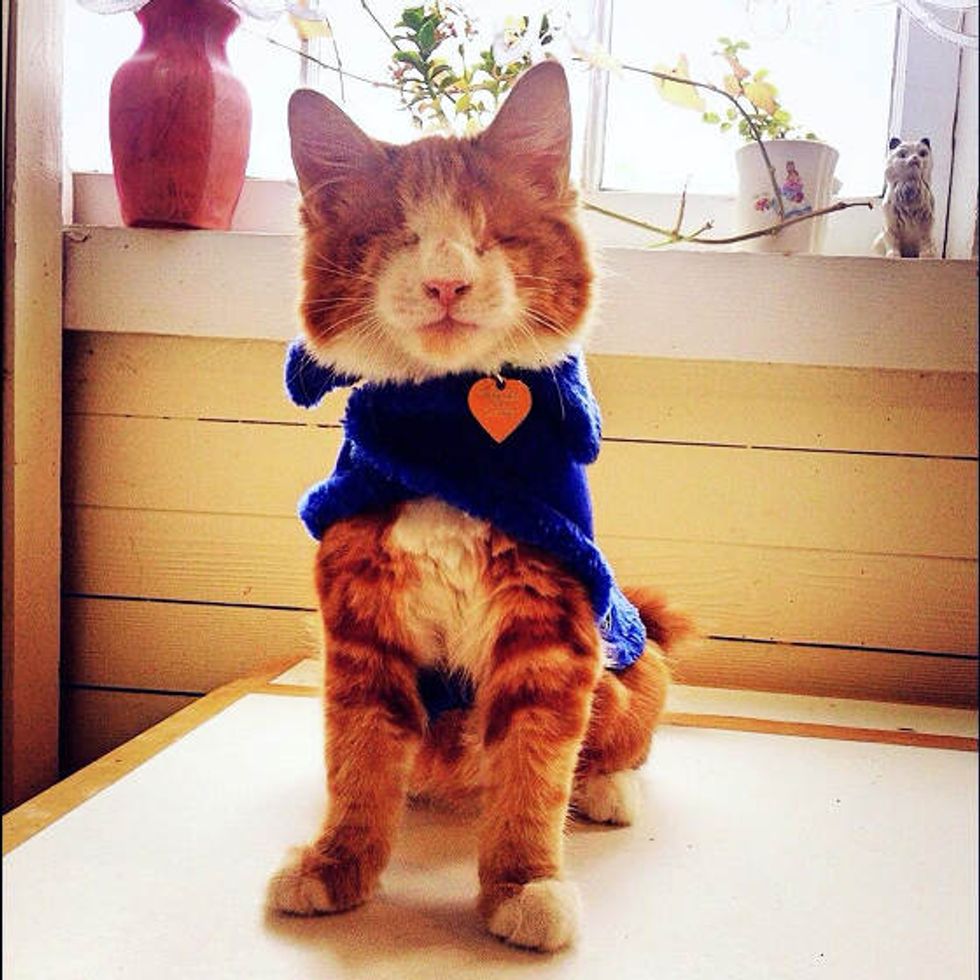 "Living is easy with eyes closed."- John Lennon. Murdock is blind and happy.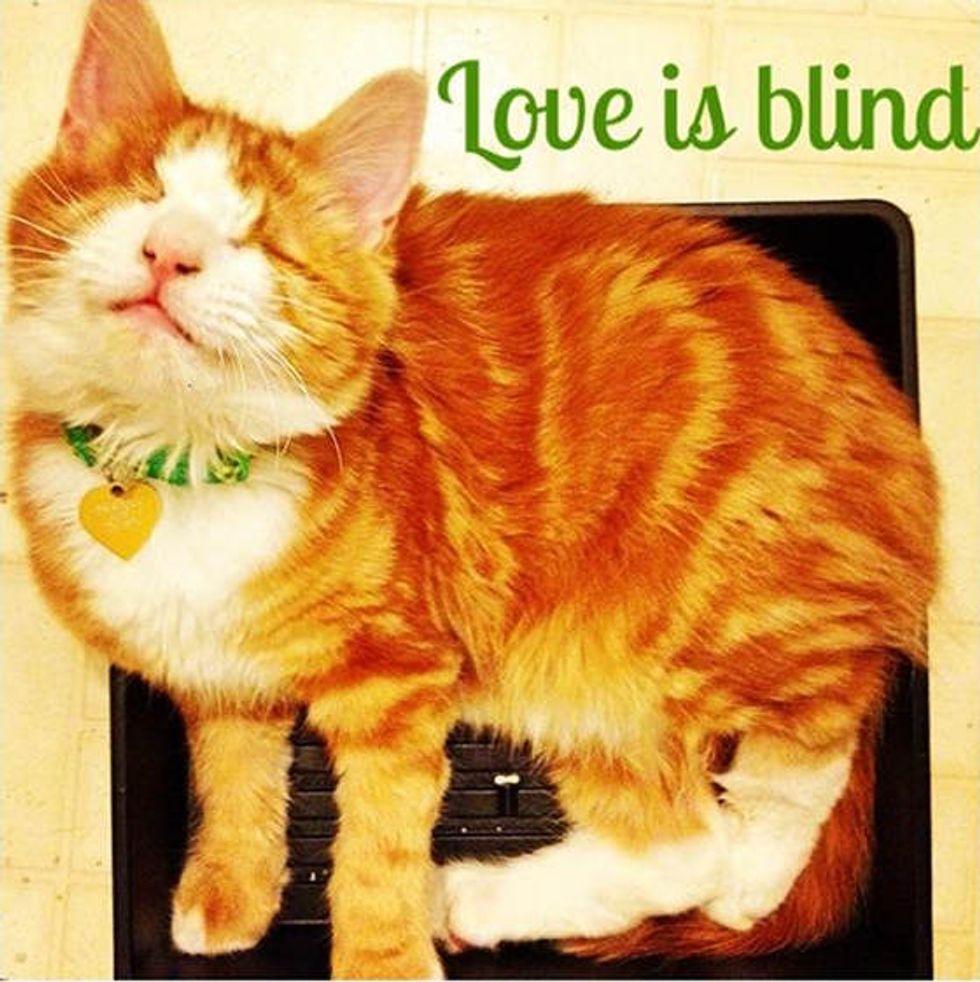 Watch Videos:
Murdock plays nicely with his little human.
Hanging out on the back porch with his human, soaking up the sun.
Photos by Anna via Murdock The Marvelous (Facebook page)