A neighborhood cat showed up in a family's backyard in Southeast Louisiana. They let him stay from the cold, but the kitty decided to make it his permanent home.
Meet Chimera!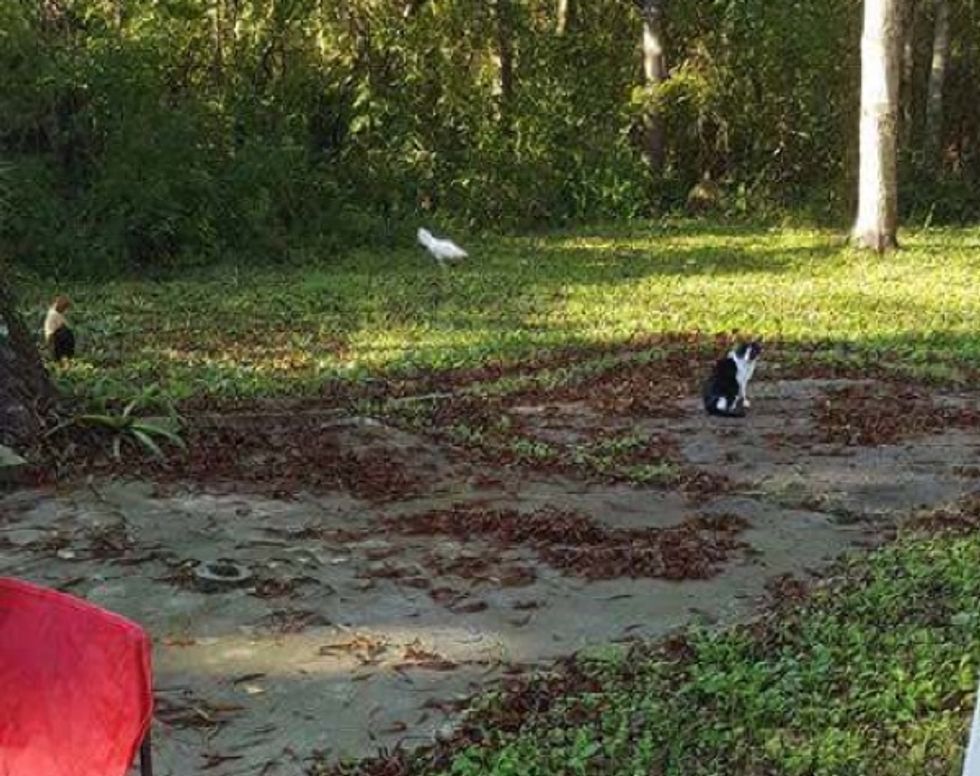 imgur/Fleurdangereux
When the home owners spotted the black and white cat on their property, the friendly feline immediately made a bee line to his human friend and asked for attention and love.
"First time we met, he walked right up to me and jumped on my back. He started rubbing his face on my face, and climbing all over me," imgur user Fleurdangereux said. "I originally called him 'personal space cat', and we thought he was a female."
Chimera surprised his human friend by jumping on her shoulder on the day they met.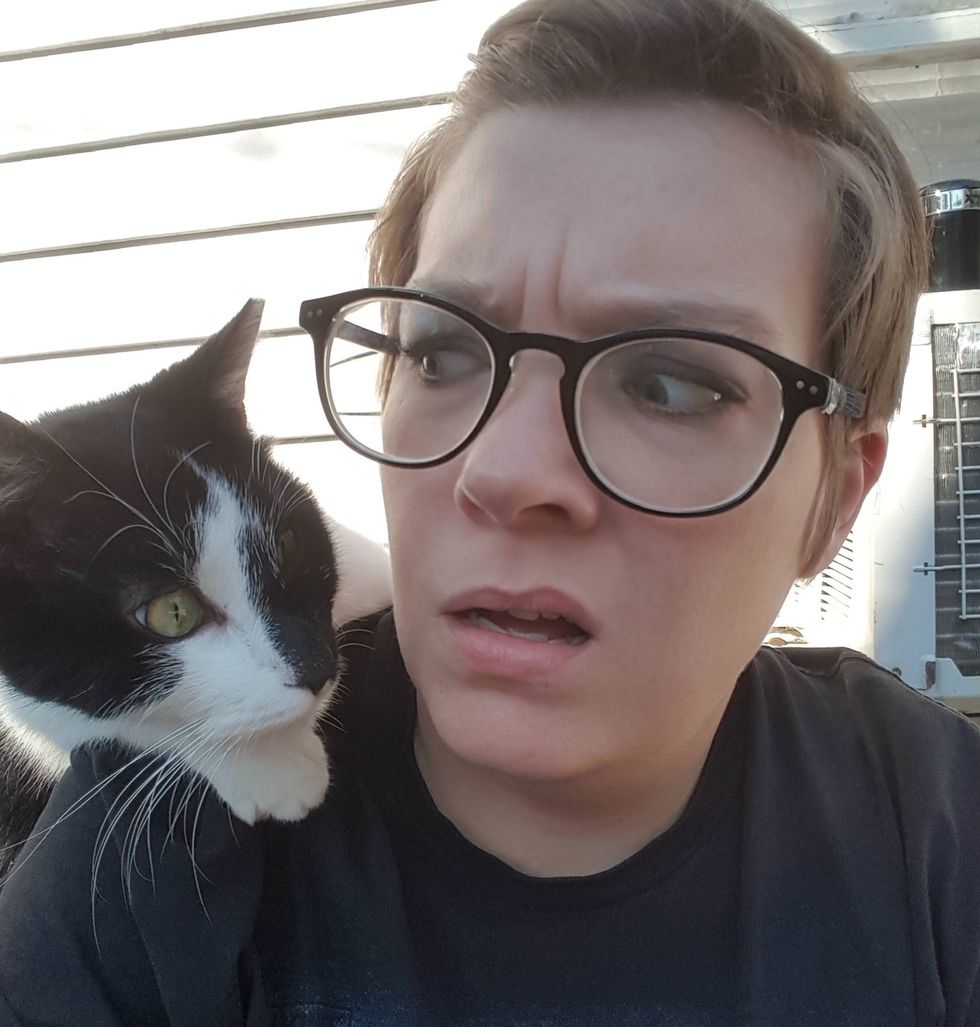 imgur/Fleurdangereux
She noticed that one of his ears was clipped, indicating that he was neutered through a local TNR.
The kitty rubbed his face all over hers while purring up a storm.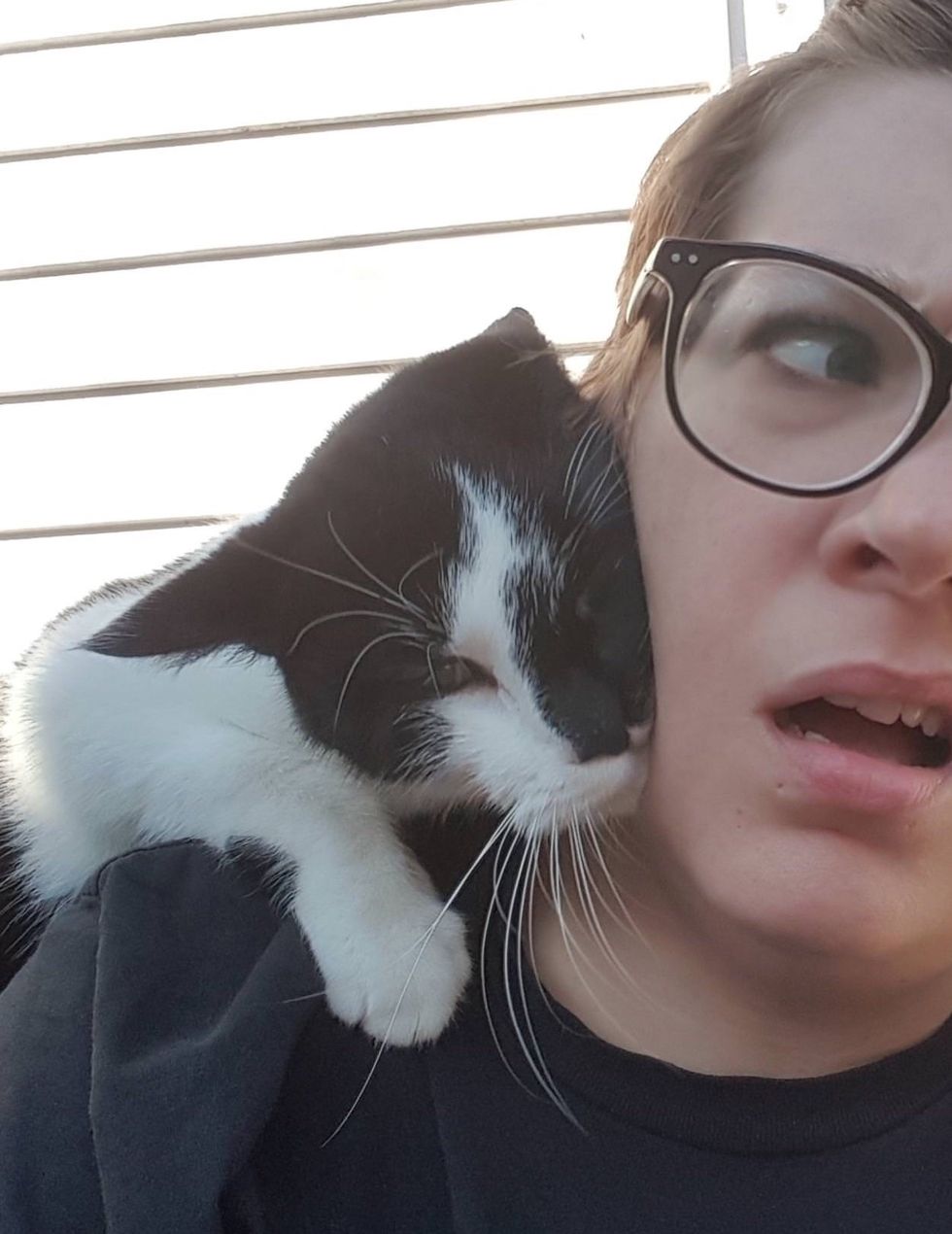 imgur/Fleurdangereux
When the weather became abnormally cold and it started snowing (in Southeast Louisiana), they let the kitty (along with another cat they had been caring for) in so he could have a warm place to stay.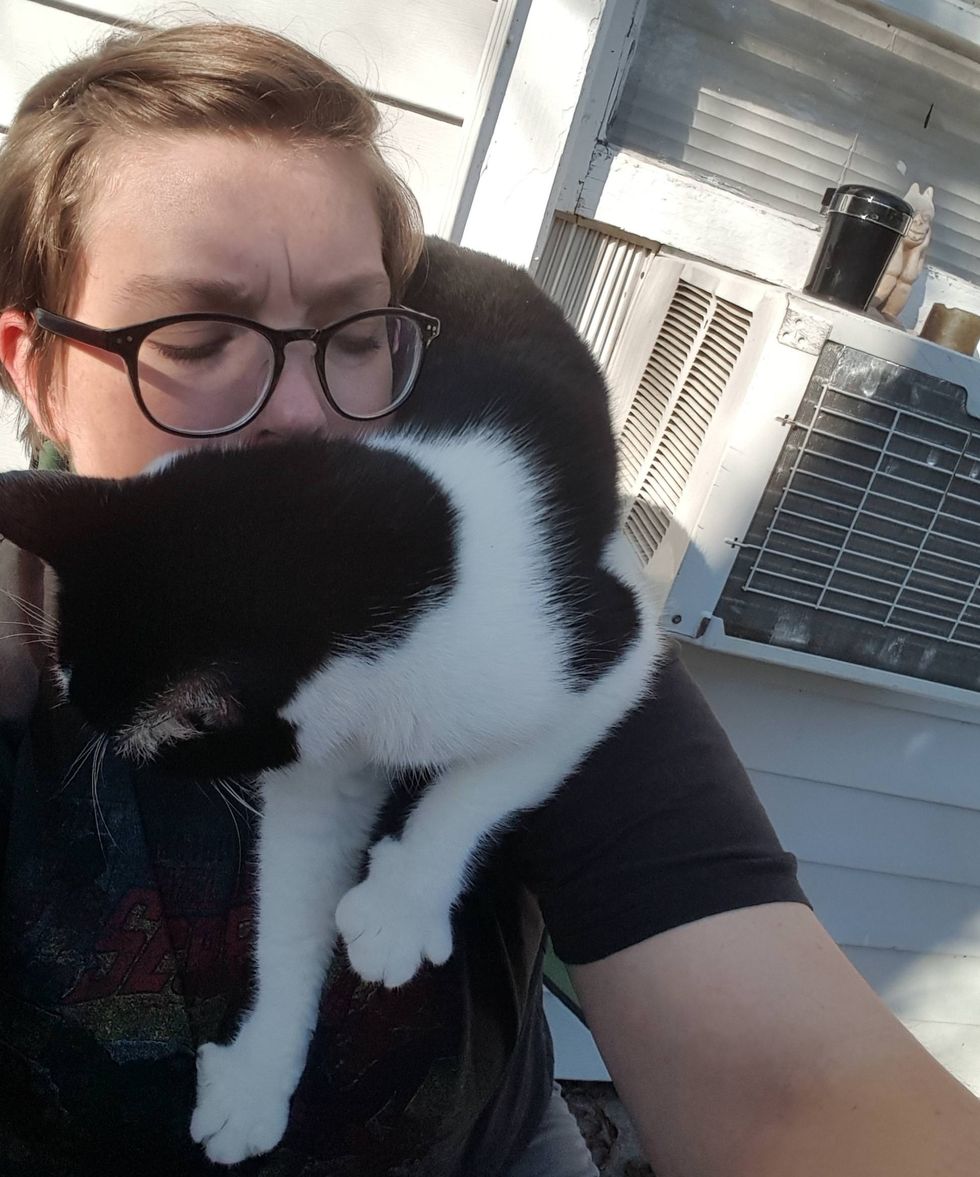 imgur/Fleurdangereux
As soon as he moved in, the kitty took over their bed in the master bedroom and felt right at home.

"We have window unit air conditioners, and all day and night, if he heard us in a room, or turned a light on, he would jump on top of them and meow into our window," she said. "We weren't sure if we were ready for a pet… But he was ready to become a house cat."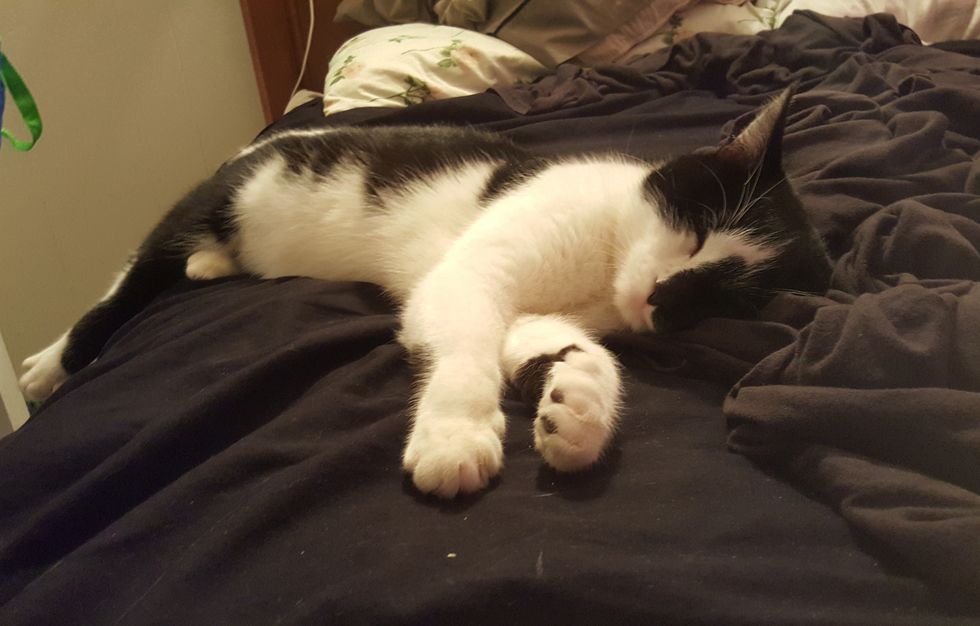 imgur/Fleurdangereux
Chimera is extremely affectionate and loves to snuggle.
He makes sure that every person in the house gets hugs from him throughout the day. If someone is by themselves in a room, Chimera comes to their rescue.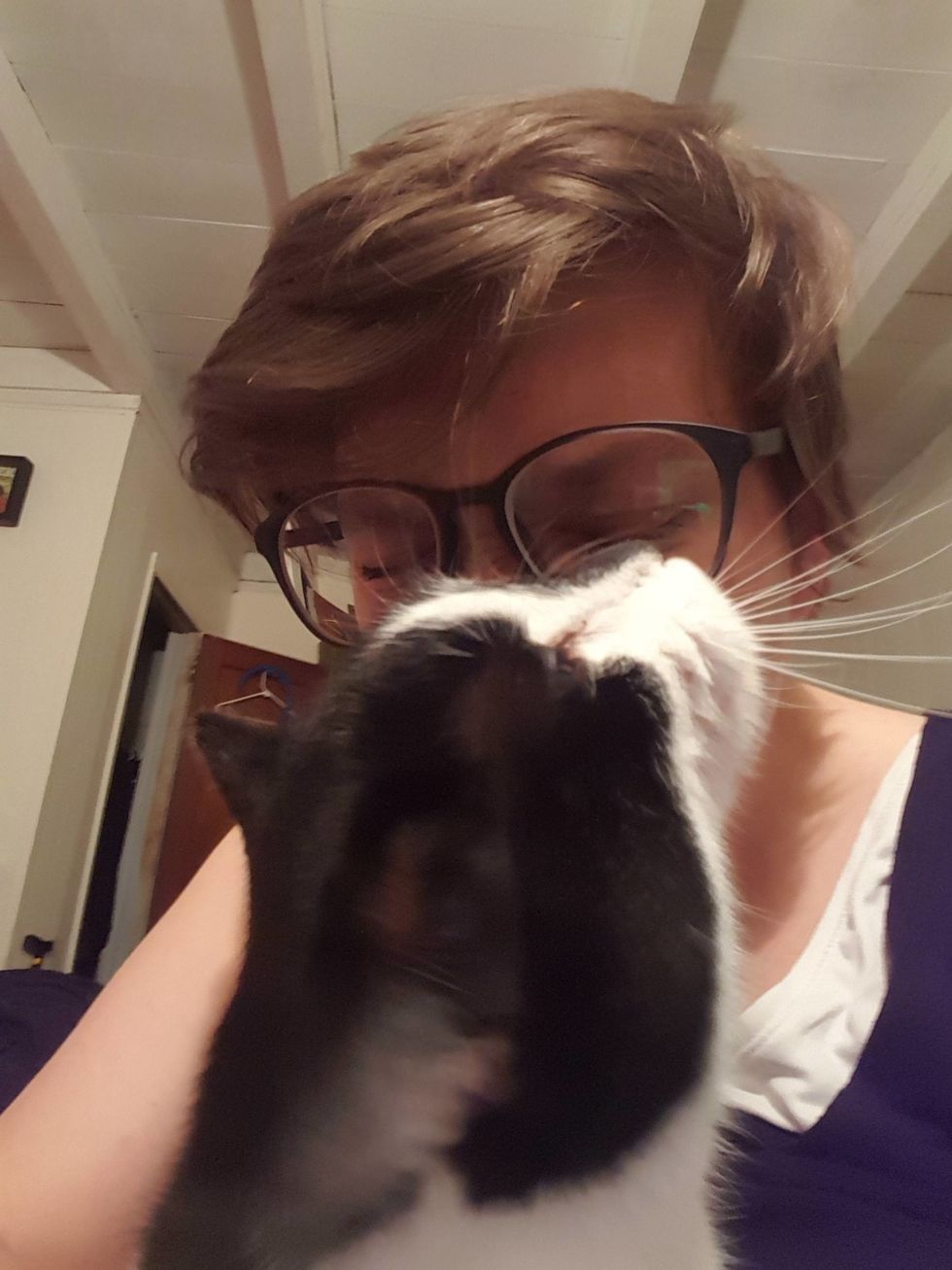 imgur/Fleurdangereux
"We decided to make a commitment, and with our Christmas money, brought him to the vet for an exam, vaccinations, and microchipping," she said.

"At the Humane Society vet clinic, they told us he was a he, and scanned him. They found a microchip. When the tech left the room to get more details, I just broke down crying."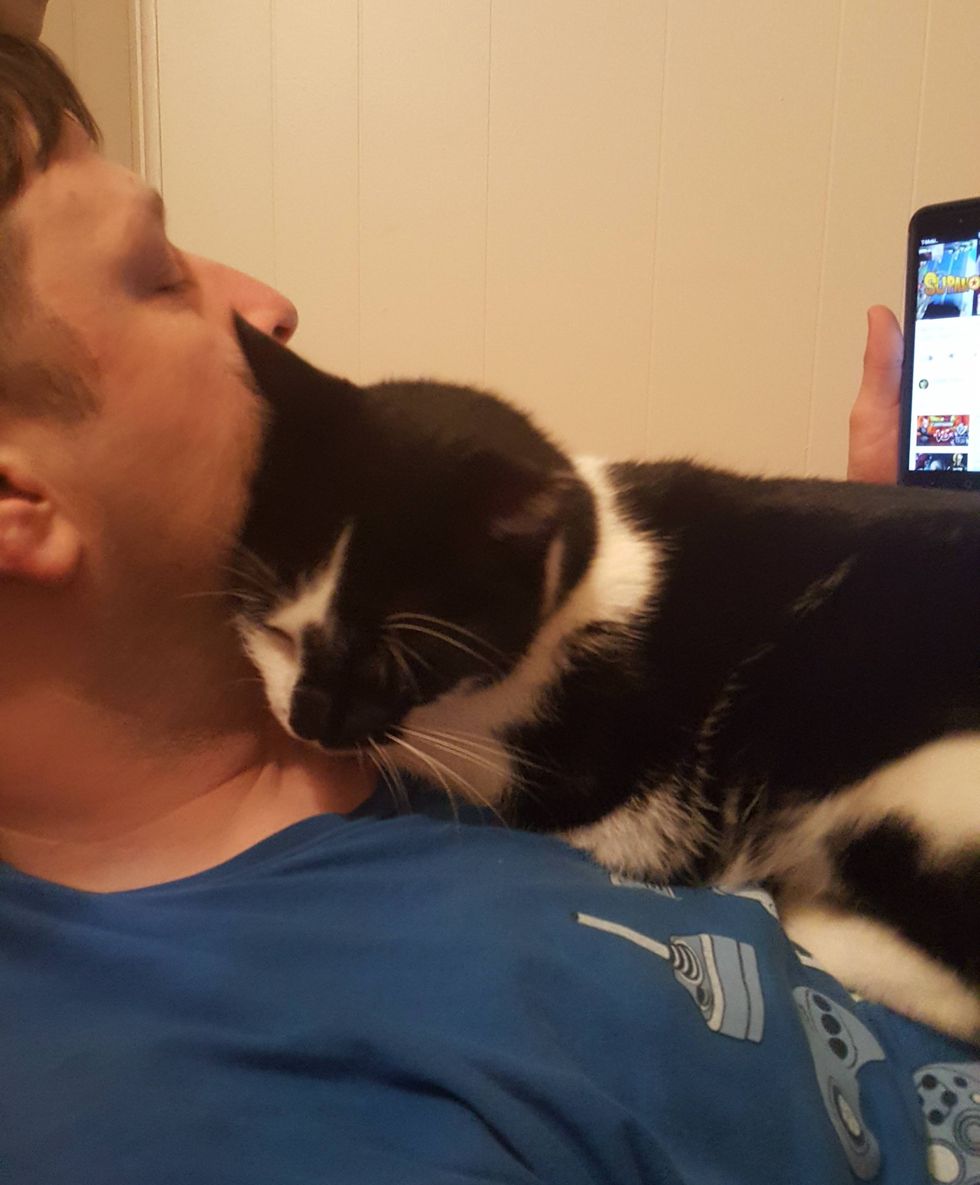 imgur/Fleurdangereux
The family had become very attached to the kitty who walked into their lives and stole their hearts.

"Not only was I very attached to him, but I was also worried that we took someone's pet! That tech was gone a long time, and I just kept sobbing. But the tech finally came back and said he was trapped, neutered, microchipped and released as a kitten and he's 4 or 5 years old."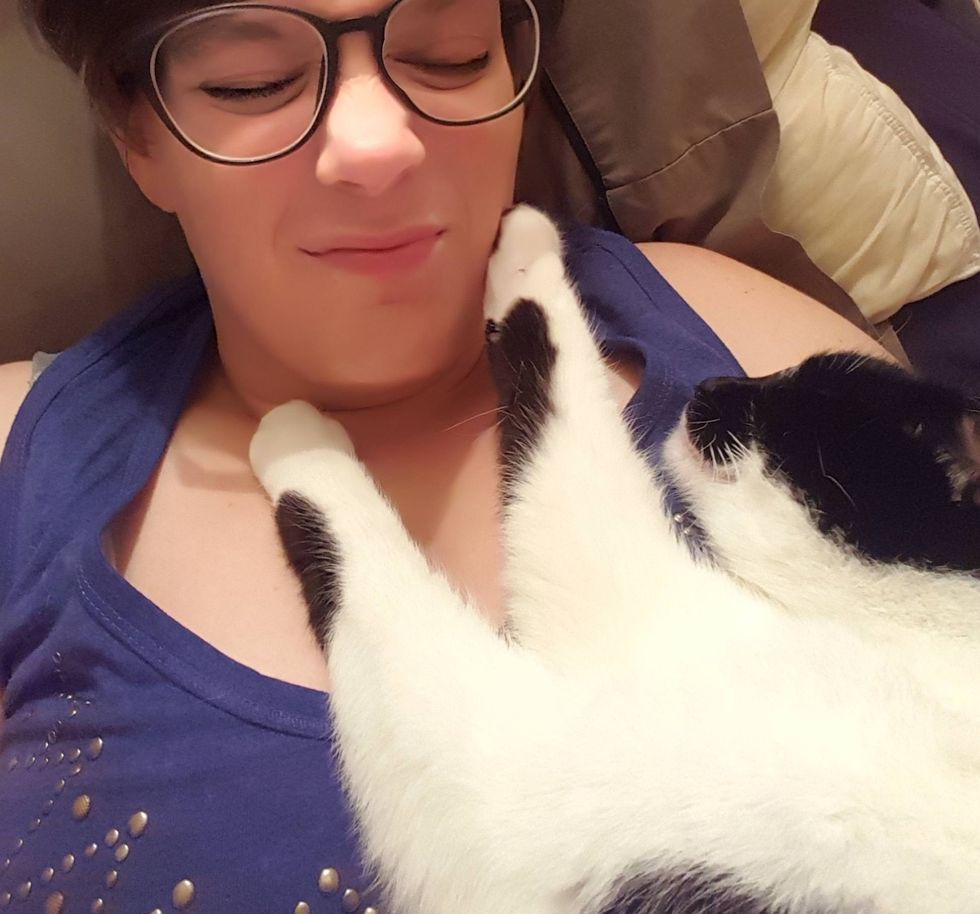 imgur/Fleurdangereux
The kitty never had previous owners and was registered as part of a feral colony, and was named "Michael".
"The tech said, that meant he was ours! 'Merry Christmas, family! Merry Christmas, Chimera!'"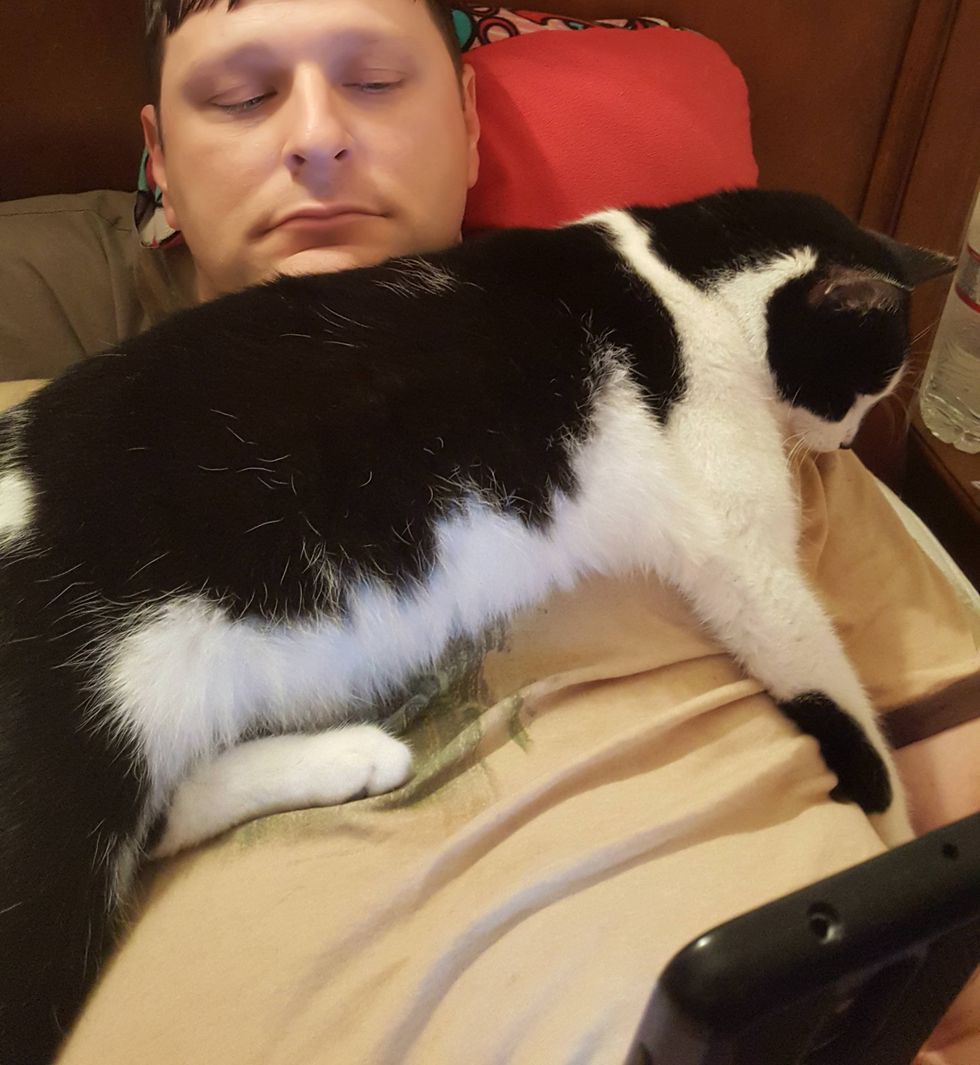 imgur/Fleurdangereux
"Actually, we are HIS! We decided to keep the name Chimera, for now. Though we're considering changing his name to 'Cochon', 'Jambon', or 'Chisesi' because he's such a ham."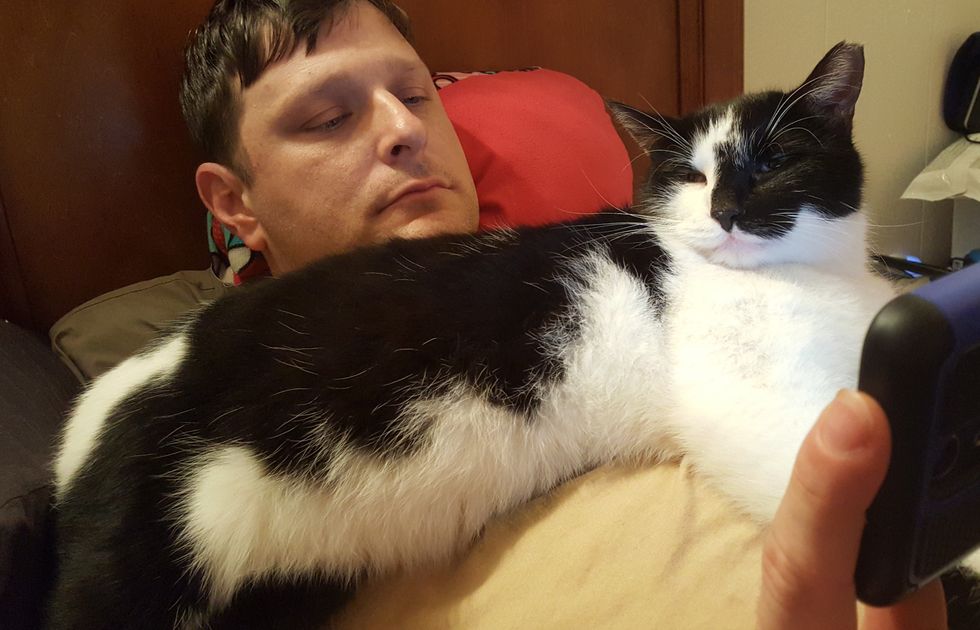 imgur/Fleurdangereux
The sweet neighborhood cat chose a family to love, and he hasn't stopped cuddling since.
"I'm so thankful for him. He's awesome."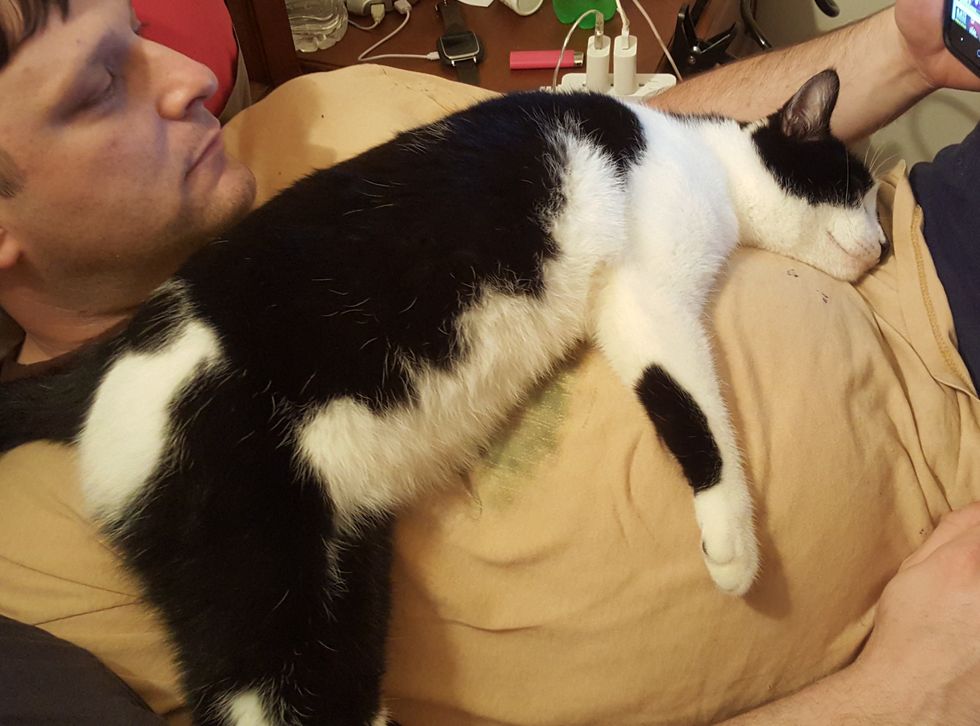 imgur/Fleurdangereux
Share this story with your friends. (More info: imgur)
Related story: Feral Cat Brings Her Son to Woman Who Fed Her, and Surprises Her With 4 More