Sophia the tabby cat had been wandering through the streets of East New York for quite some time, looking for someone to take her home.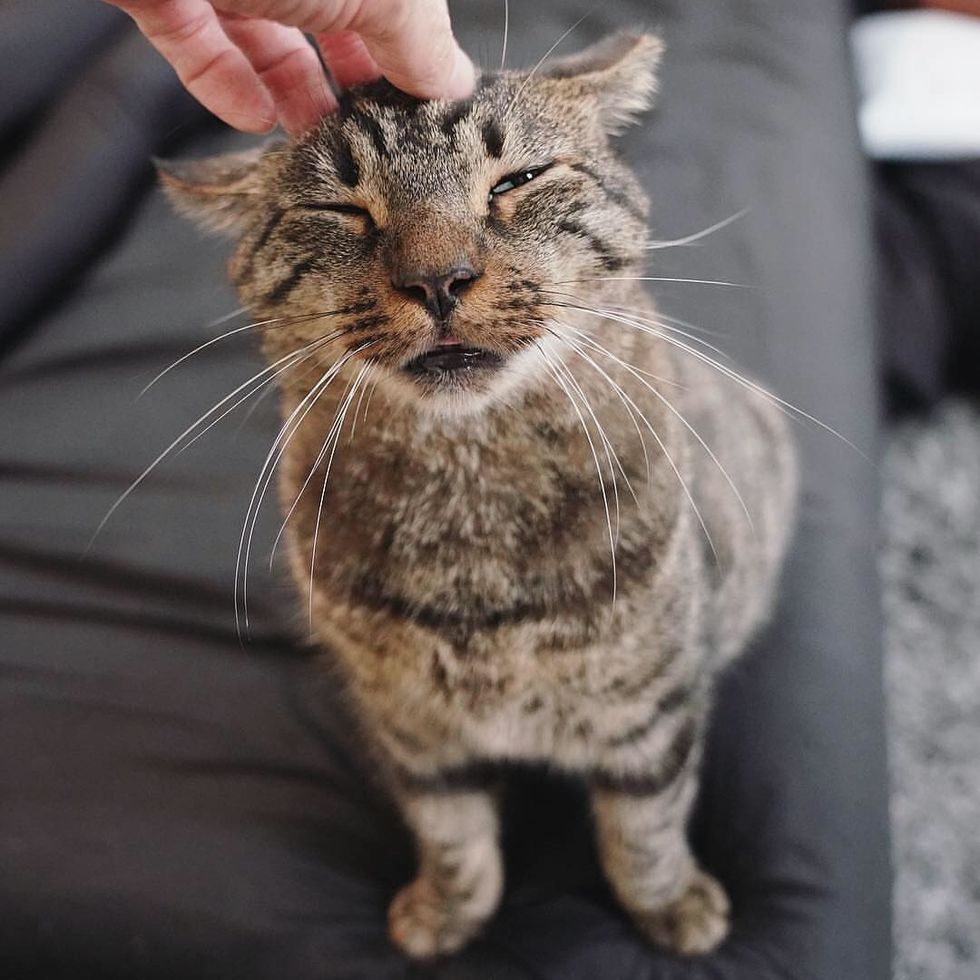 Flatbush Cats
Farhana, a TNR (trap-neuter-return) rescuer in Queens, New York came across the sweet kitty a few weeks ago while visiting a friend.

She was on the sidewalk when she saw this big fluffy cat sitting there, looking at her. "Upon calling, she slowly walked up to me and put her paws on my knee, trying to get up. As soon as I sat down, she was on my lap," Farhaha told Love Meow.
"Neighbors said she belonged to someone and was left out after her human passed. She was cuddly and affectionate to anyone who would look at her."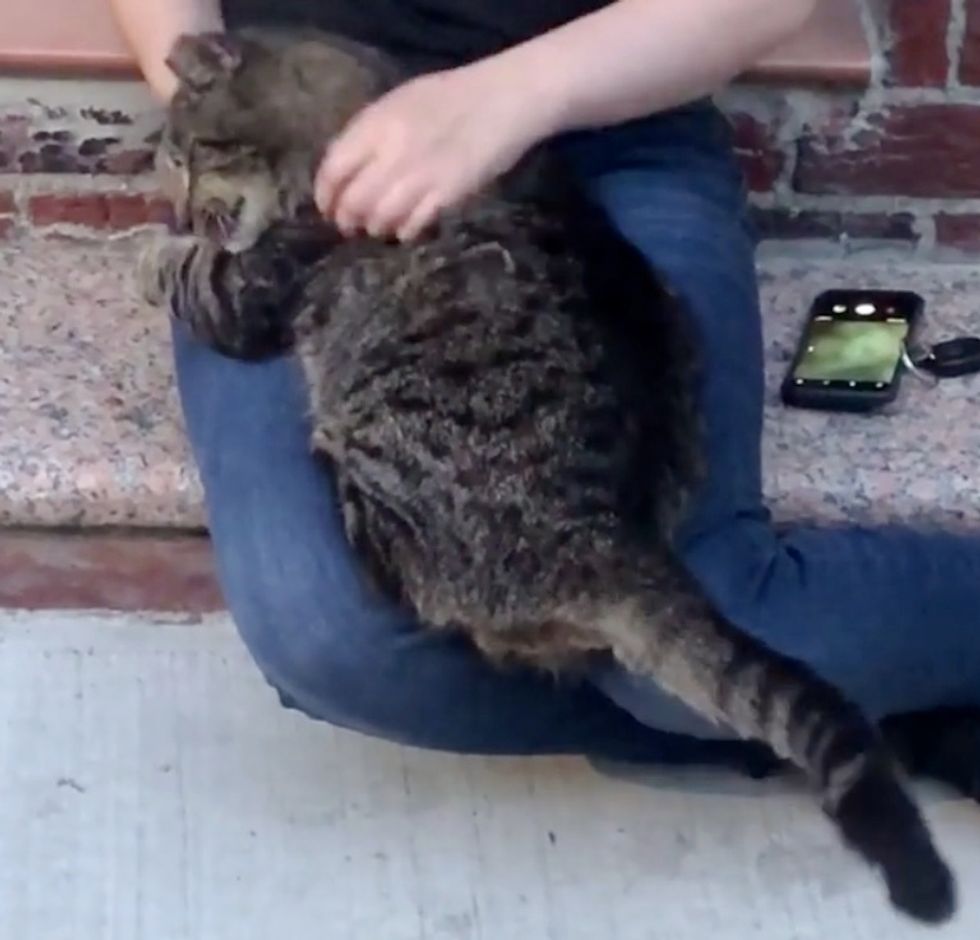 Farhana
Later she learned that this cat was no stranger to many people in the neighborhood. "She used to live a few blocks away and followed my friend to this block as she feeds lots of ferals in the neighborhood," Farhaha added.
"She is a gorgeous, friendly cat who should not be walking the unforgiving streets of Brooklyn. Once a house cat, she knows how to charm humans."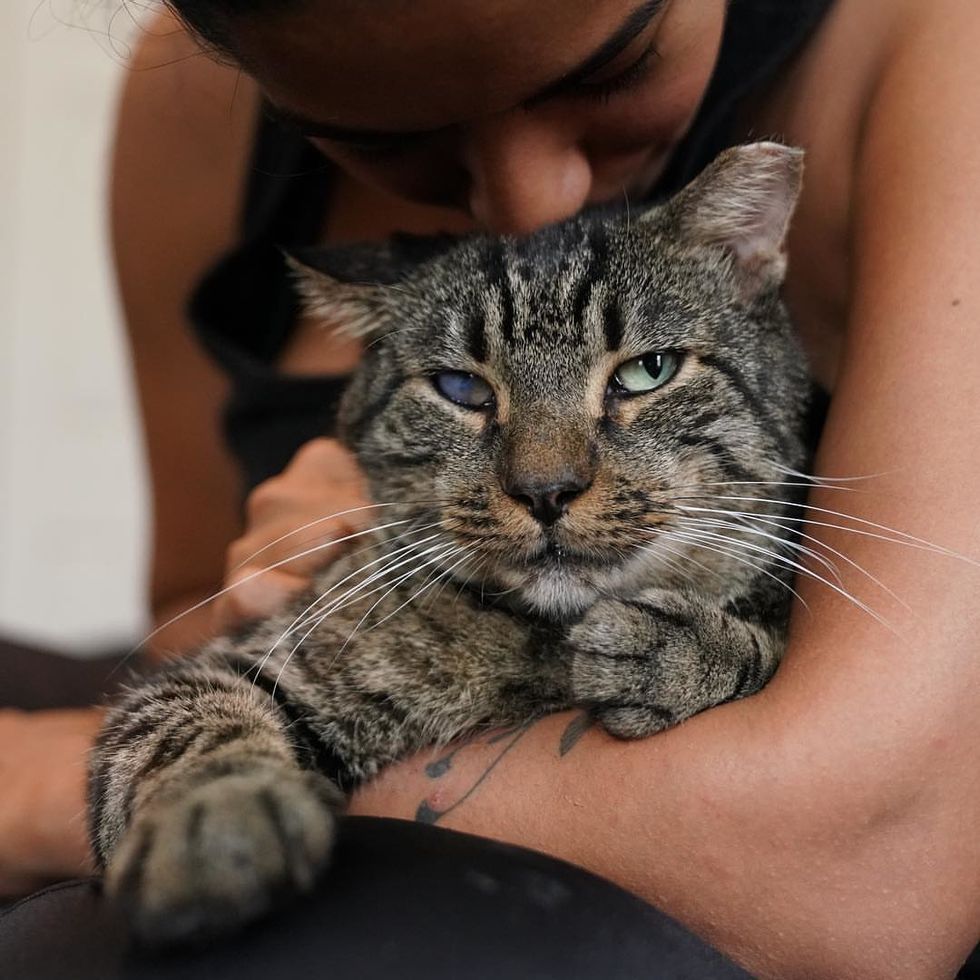 Flatbush Cats
Farhaha came back for the kitty, and with help from a friend and a fellow rescuer, they were able to take her off the streets. Flatbush Cats, a TNR rescue group in Brooklyn, took her into their care.

"Sophia's been enjoying nonstop cuddles and sleeping with us every night. I honestly can't imagine how someone could put her outside. She's such a special creature with so much love to give," Flatbush Cats said.
Watch Sophia's full rescue journey in this video:
"We know not to ask too much of cats; to be grateful for the smallest gestures of affection. But Sophia only wants to share her love with us. It must have been extremely difficult for her to wait all that time for warmth and companionship, because she's clearly happiest in your arms or your lap."

For the first few days in foster care, she had separation anxiety, and wouldn't leave her humans or eat without someone near.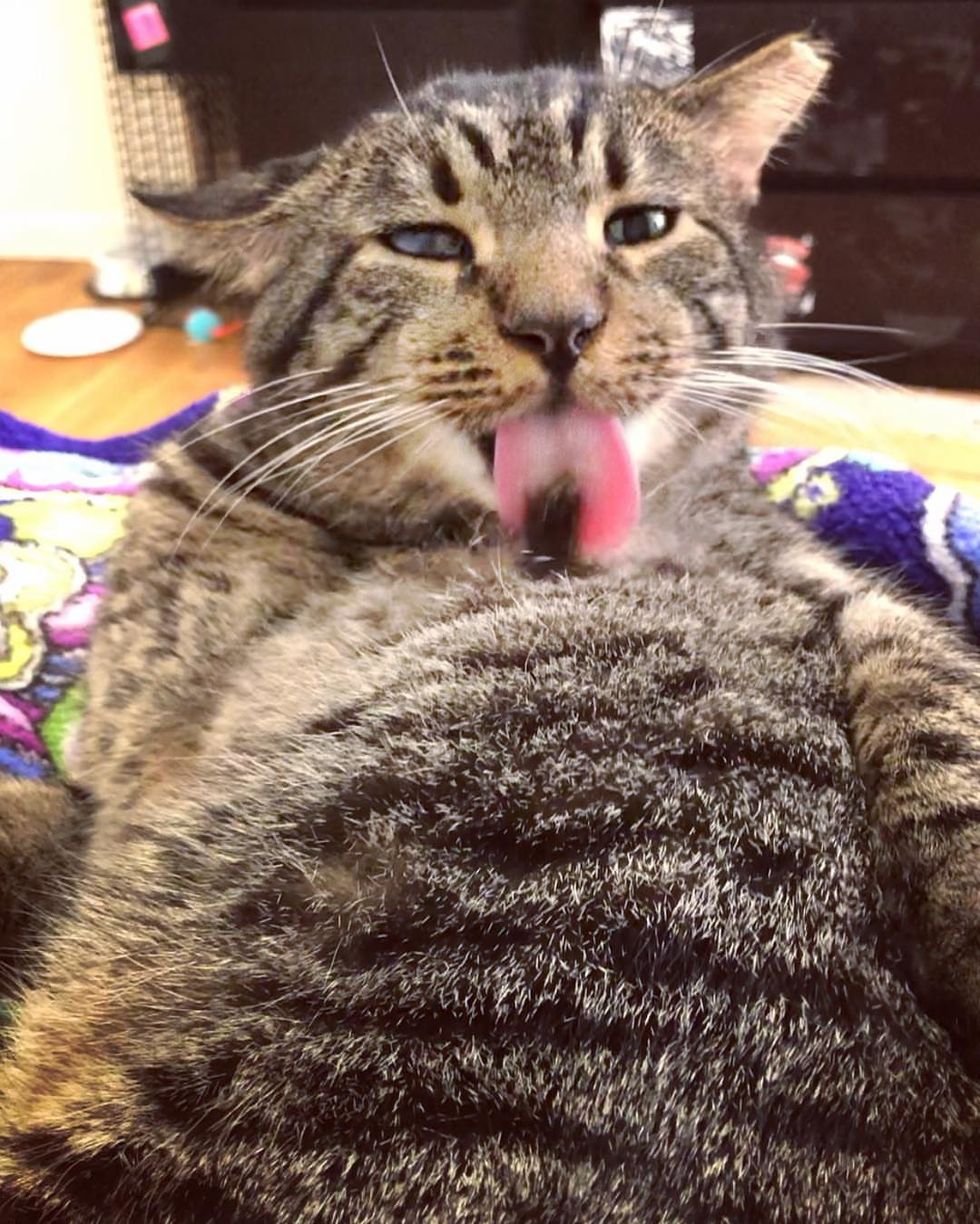 Rivka
"She was always afraid this new dream might end. She has brightened our moods after so many challenging days, and quietly nestles next to us at night, always the biggest little spoon," the rescue said.

Every day, Sophia waits by the door for her foster mom, Rivka, to come home. She will jump into her lap for extended cuddles, then purr herself to sleep.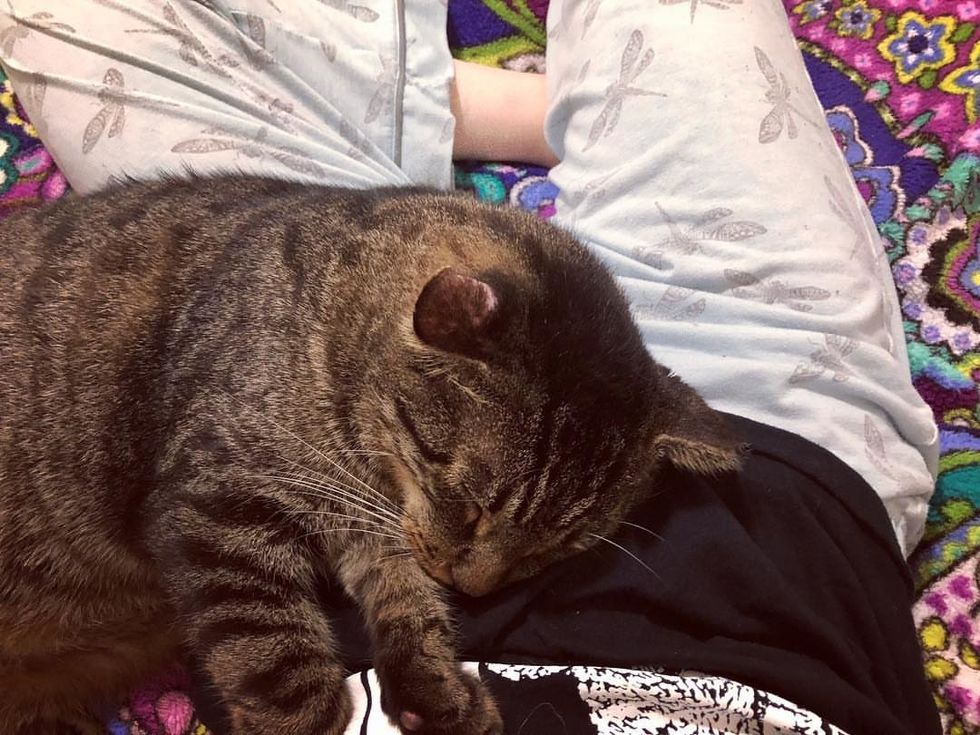 Rivka
"When she meows you don't hear anything. They're silent, sometimes a little raspy and adorable," Rivka told Love Meow. "She's the most loving cat I've ever met. Anytime I sit down, she jumps on me and curls up and falls asleep."

Sophia is estimated to be around 8-10 years old and loves to nap.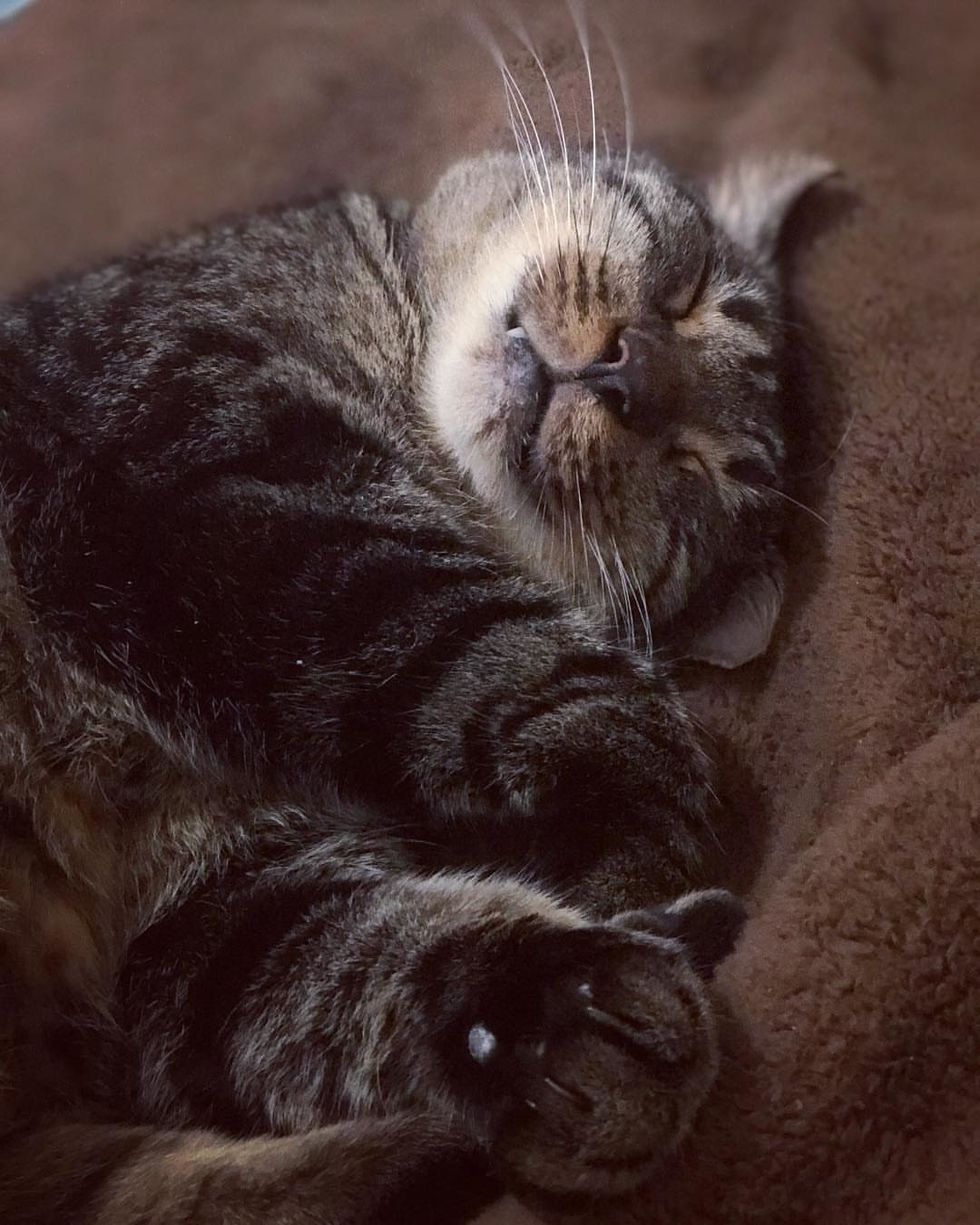 Rivka
She will receive dental work on Oct 24th and has been getting treatment for an ear infection and a few other medical issues.

"Our hope is that by late October she'll be ready for a loving forever home where she can be the center of attention (and the only pet). Her new human(s) will be so lucky to come home to her snuggles every day," Flatbush Cats said.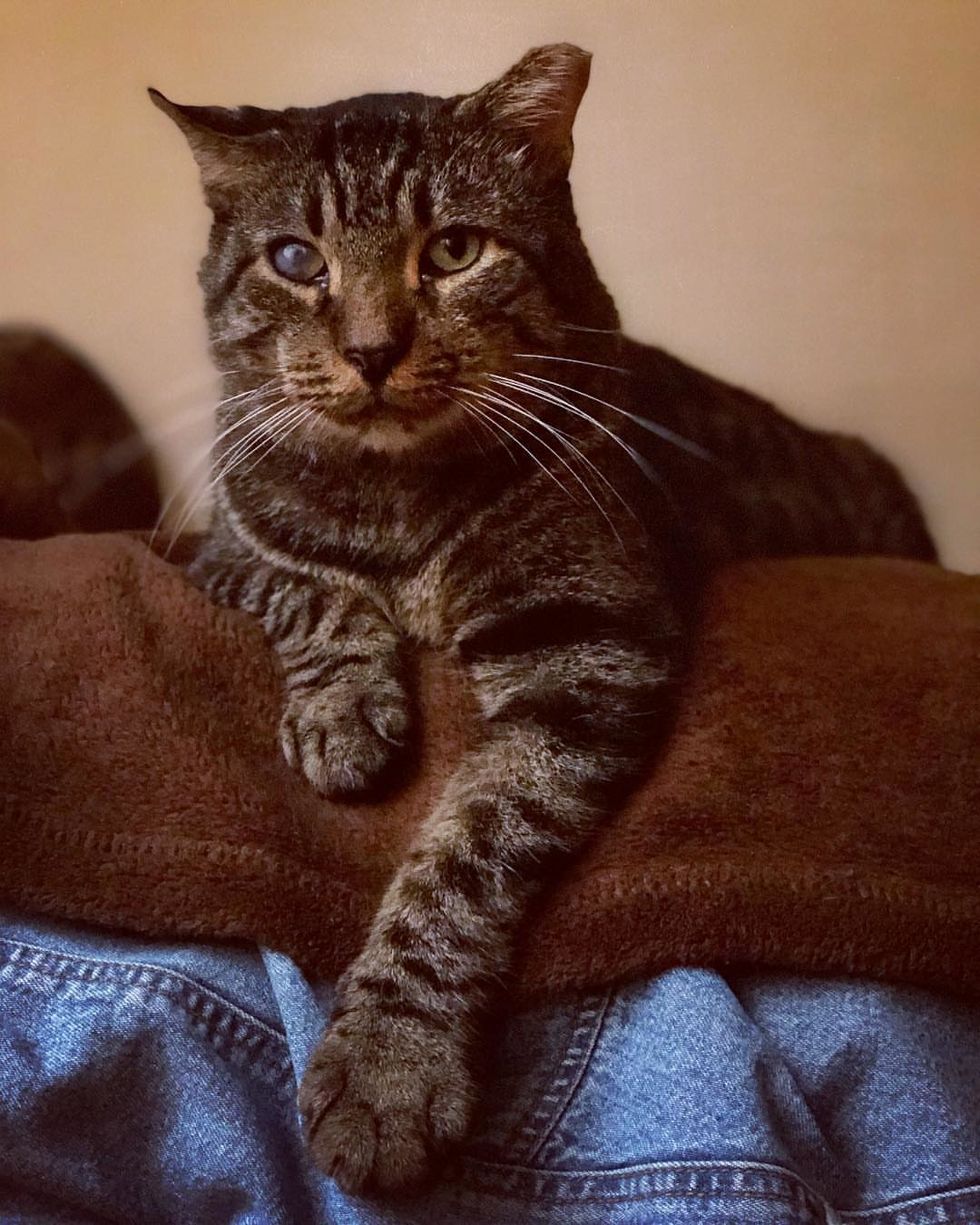 Rivka
Share this story with your friends. Follow updates on Sophia @flatbushcats and Facebook. If you are interested in adopting Sophia, click here for more info.
Related story: 10-year-old Cat Showed Up on Porch, Hiding His Paws From Everyone Until Someone Offered Help