Zorro the stray cat was eager to be loved but when he was brought to a shelter in Philadelphia, he could barely tolerate being touched.
When staff found out what was bothering him, they soon discovered a cute little quirk that he does to everyone he meets.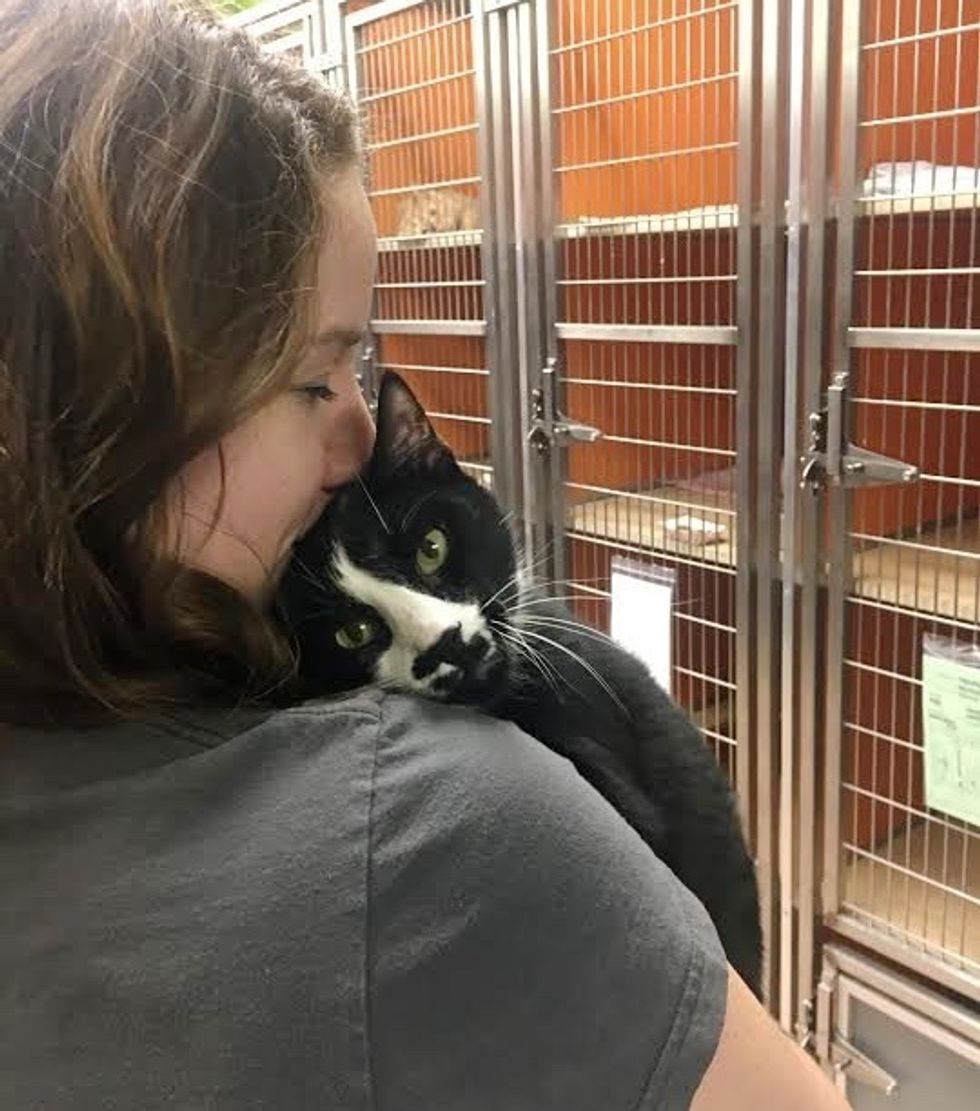 Pennsylvania SPCA
Zorro came to the Pennsylvania SPCA four months ago for a chance at a better life. "He was being fed by a Good Samaritan for some period of time, and he was so friendly that she was trying to find him a permanent home," Gillian Kocher Director of Public Relations of PSPCA told Love Meow.

"Unfortunately, she couldn't find anyone who was interested in adopting him, and instead decided the best course of action was to bring him to us to find a home."
Soon they noticed that the kitty needed immediate medical attention as they had found blood in his urine. The veterinary team discovered that he was suffering from bladder stones, which explained why the friendly feline refrained from being handled due to discomfort.
Pennsylvania SPCA
Zorro received surgery to remove the stones. While he was healing in the recovery room, staff quickly noticed something very special about him.

"It was during his recovery in our shelter hospital that Zorro started cuddling with veterinary techs and nurses," Gillian told Love Meow. "When they would clean his cage, he would give them a hug and stay there, soon he would start nudging their heads and purring, sometimes he even kissed their faces."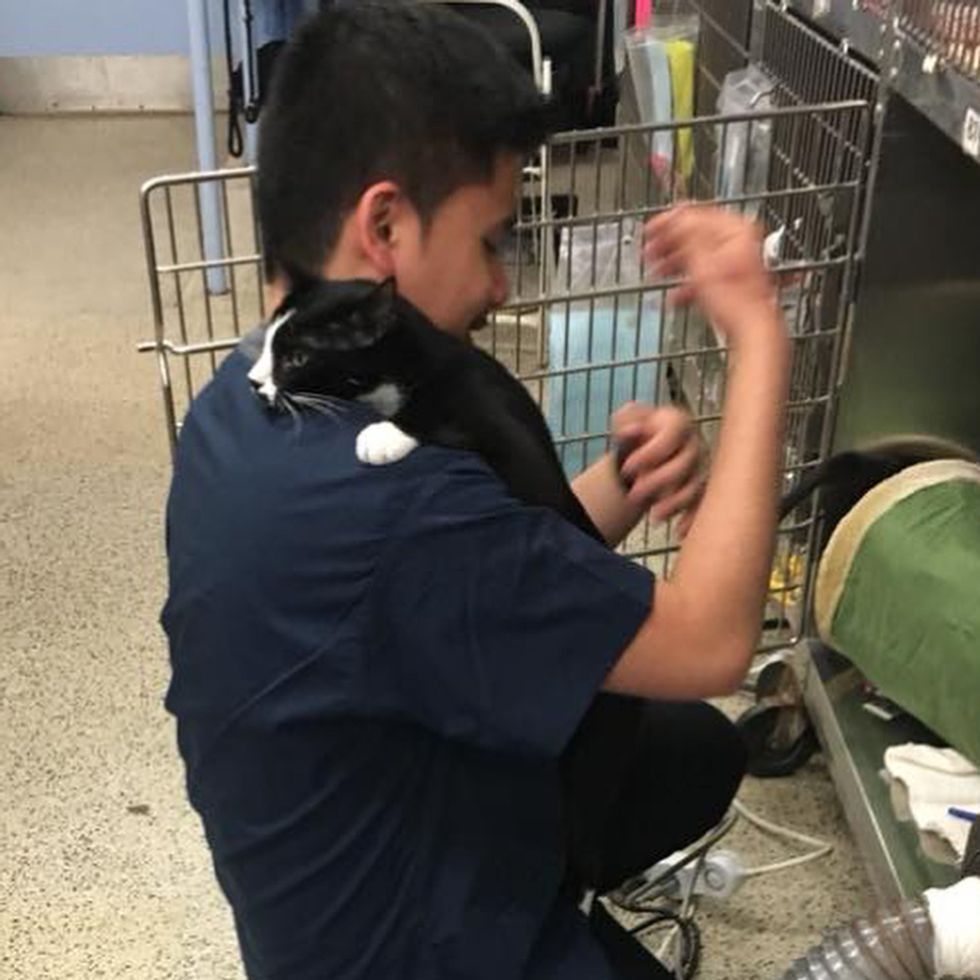 Pennsylvania SPCA
It doesn't matter whom he comes across, he offers hugs and lots of them. He will wrap his arms around his human friend, hold on tight and won't let go.

Everyone fell in love with this affectionate tuxedo who gave endless nuzzles and kisses. It became the highlight of their day to have this bundle of love purr up a storm in their arms, cuddling away.
Pennsylvania SPCA
Kristen Nau, veterinarian of PSPCA, found herself working with a feline assistant in her arms constantly whenever she was at the desk. Zorro would snuggle up to her and stay for hours while she worked.

"This cat hugs you like a little baby. He'll sit with his arms wrapped around you for hours while you work," Kristen said.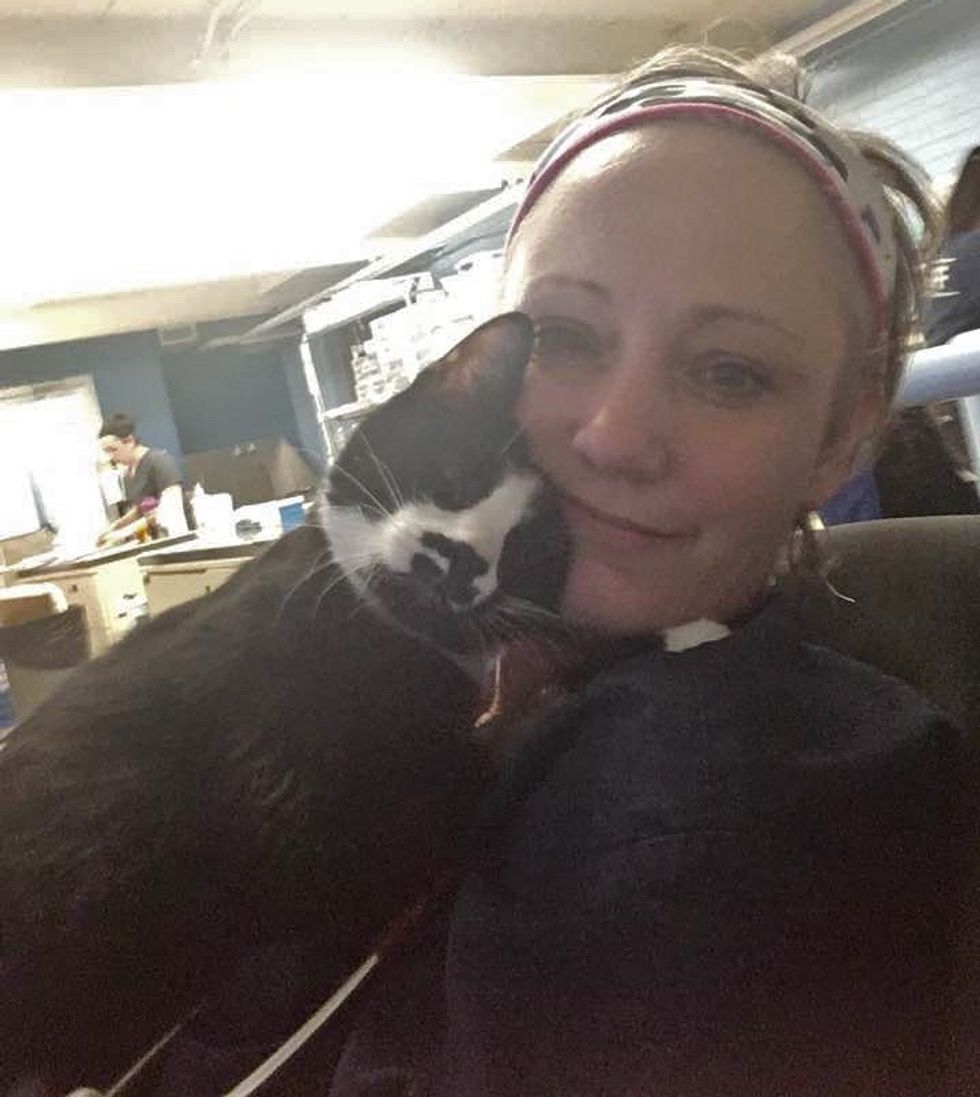 Kristen Nau, Pennsylvania SPCA
"His fur is so smooth and soft and he has the best little mustache," she added.

When it was time for Zorro to be put on the adoption floor, staff attached a note to his cage that read, "he loves to give hugs!"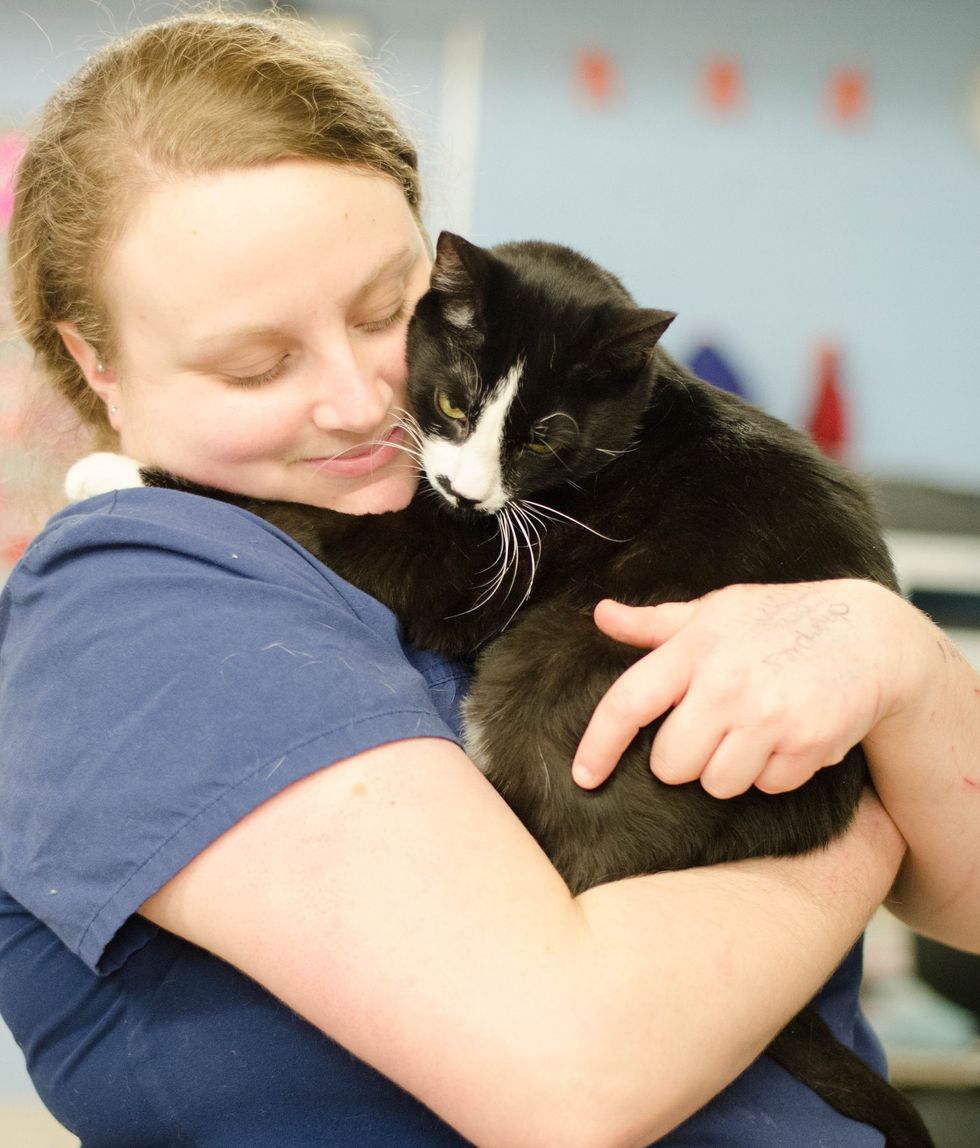 Pennsylvania SPCA
"Zorro did have some bladder stones and will need to be on a urinary diet for life, but that's a small price to pay for having the best cat in the world in your house," Kristen said.
This sweet boy will wrap around you as soon as you pick him up.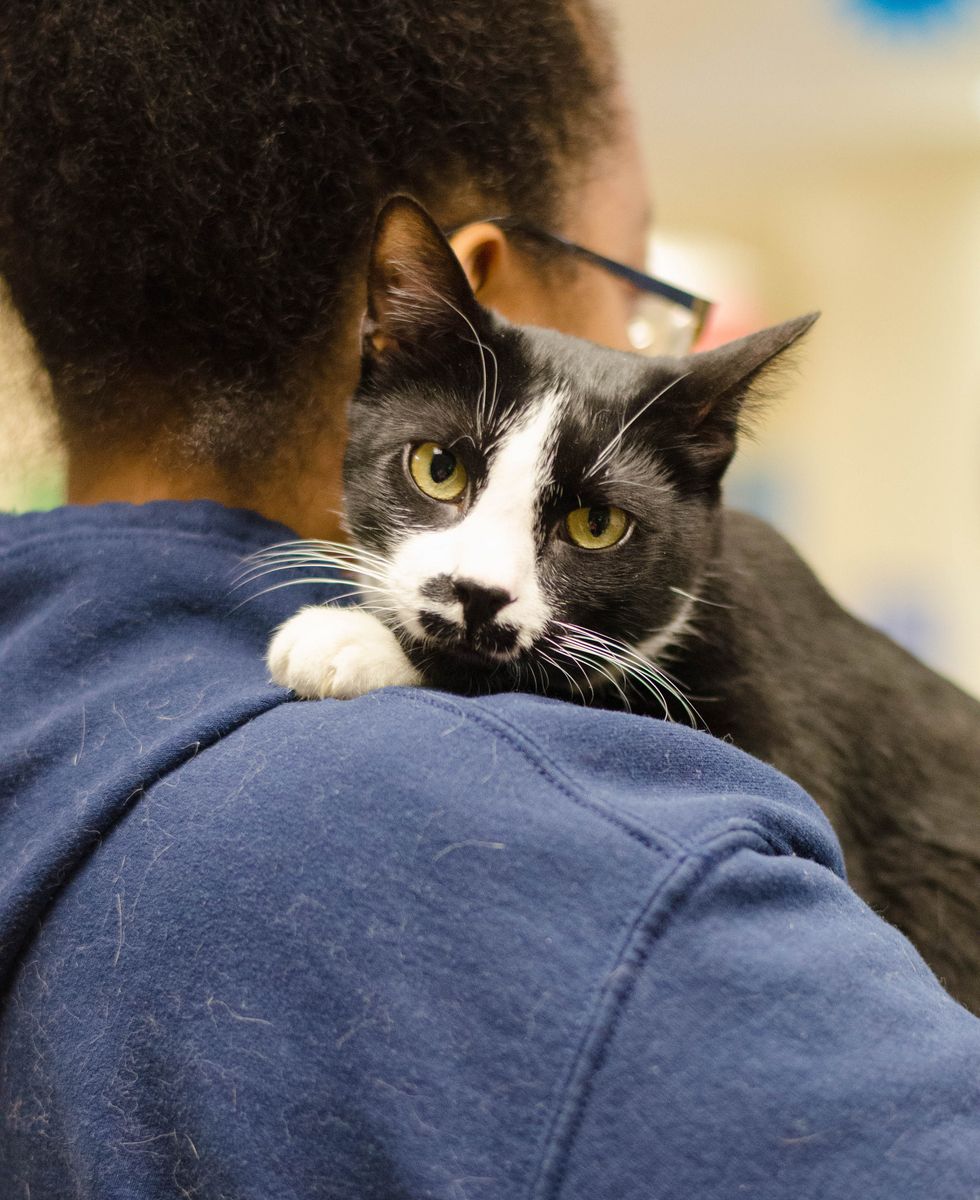 Pennsylvania SPCA
Zorro has spent quite some time wandering the streets, looking for someone to love. Now he's safe, gets the best care, and surrounded by people. He showers everyone he meets with hugs and kisses and won't take no for an answer.
"It doesn't matter who you are, he doesn't discriminate with his hugs at all," Gillian told love Meow.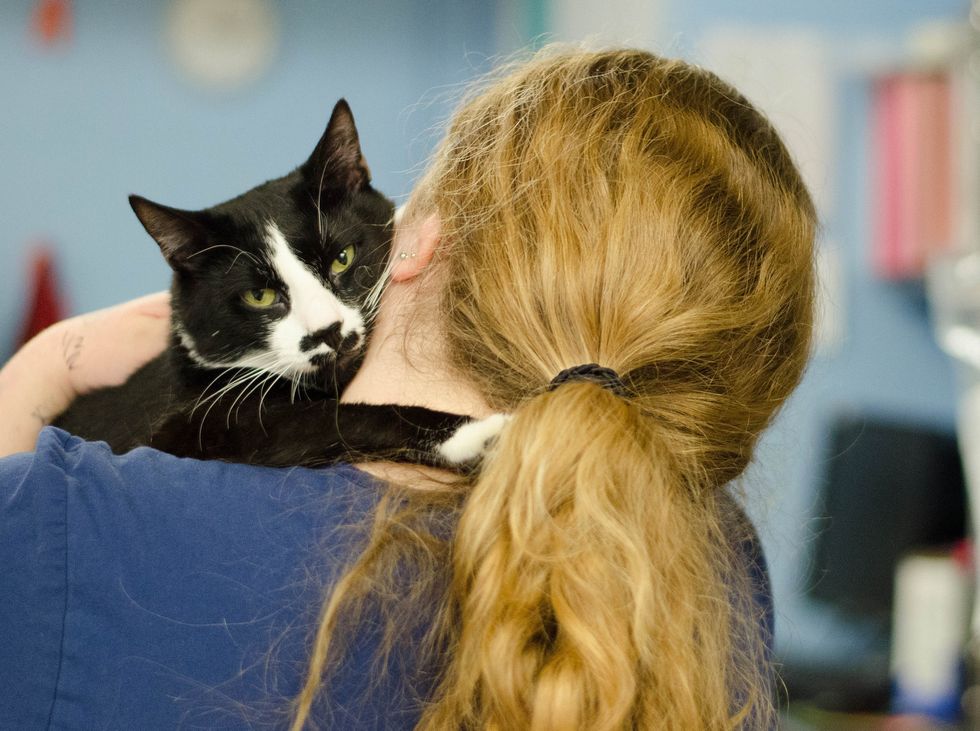 Pennsylvania SPCA
Updates:
Zorro has been adopted!
"His mom came all the way to Massachusetts to pick him up. A friend of a friend of our veterinarian, Dr. Kristin Nau, Zorro's new mom heard his story and knew he was the one for her!"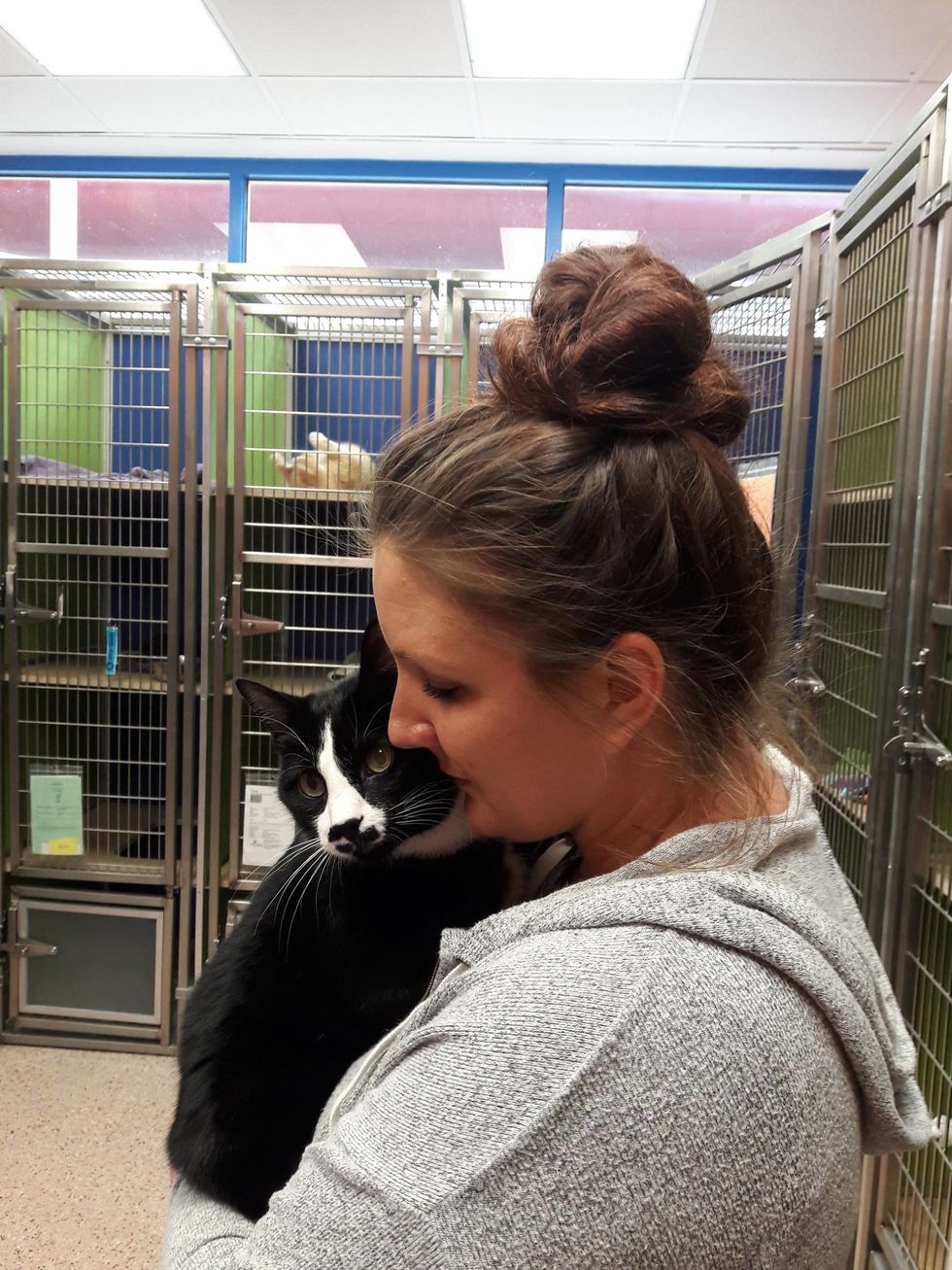 Pennsylvania SPCA
"Happy tails sweet boy, keep on hugging!"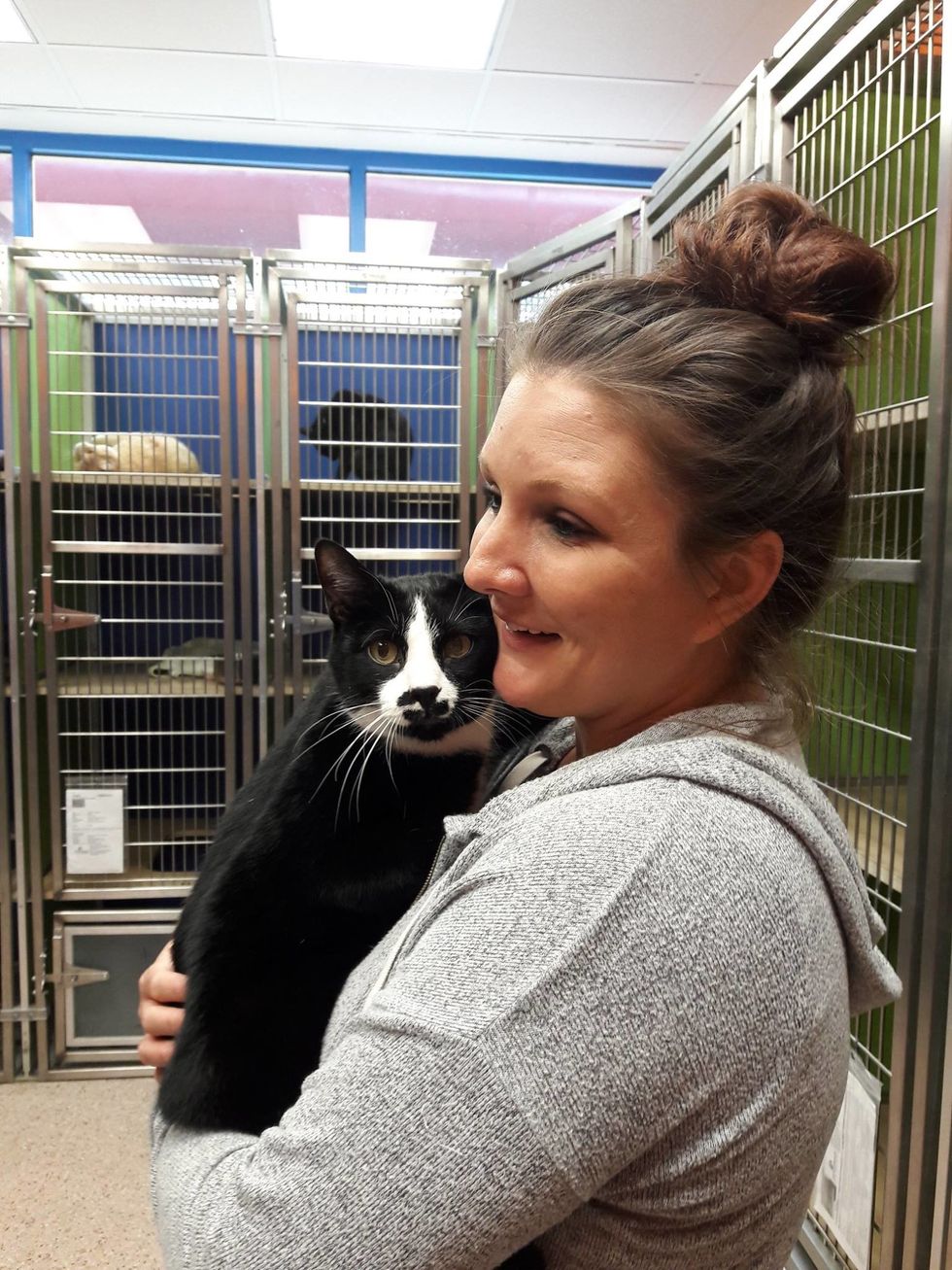 Pennsylvania SPCA
Share this story with your friends. Follow PSPCA on Facebook and Instagram.

Related story: Cat Comforts Orphaned Kitten and Teaches Him How to Cuddle Every Day