An elusive kitten was spotted last summer in a courtyard of a neighborhood in Montréal. He had always kept his distance but a few months later, he showed up in a woman's backyard and decided to stay.
Meet Dickens!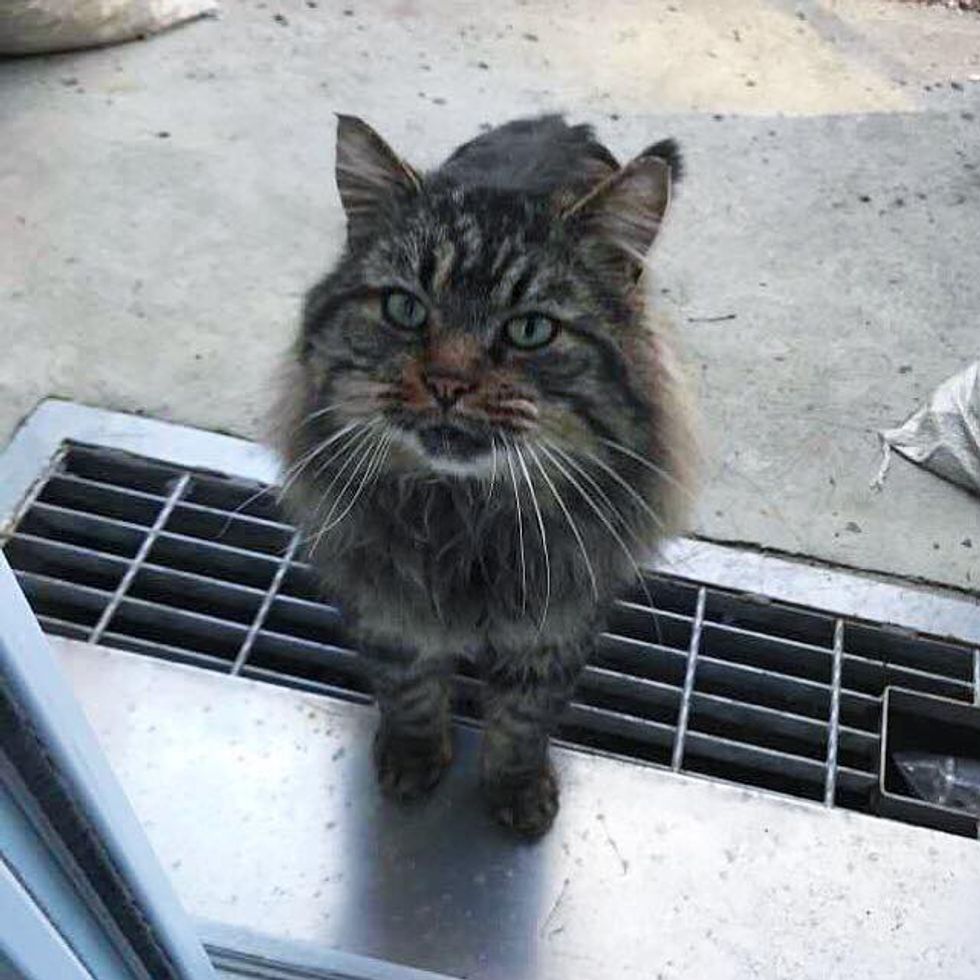 Chatons Orphelins Montréal
A fluffy tabby cat had been wandering in a neighborhood of Montréal. When a woman found him in her backyard, she noticed that he was the same kitty she saw last summer but had fully grown.

The cat had been roaming in the neighborhood by himself the entire time without a place to call home. He was covered in matted fur and very hungry.
The kind woman offered the kitty food every day, and the tabby began to warm up to his caregiver and eventually allowed her to approach him.
"She wanted to help that cat and couldn't leave him outside, so she took him to an animal clinic," Celine Crom of Chatons Orphelins Montréal shared with Love Meow.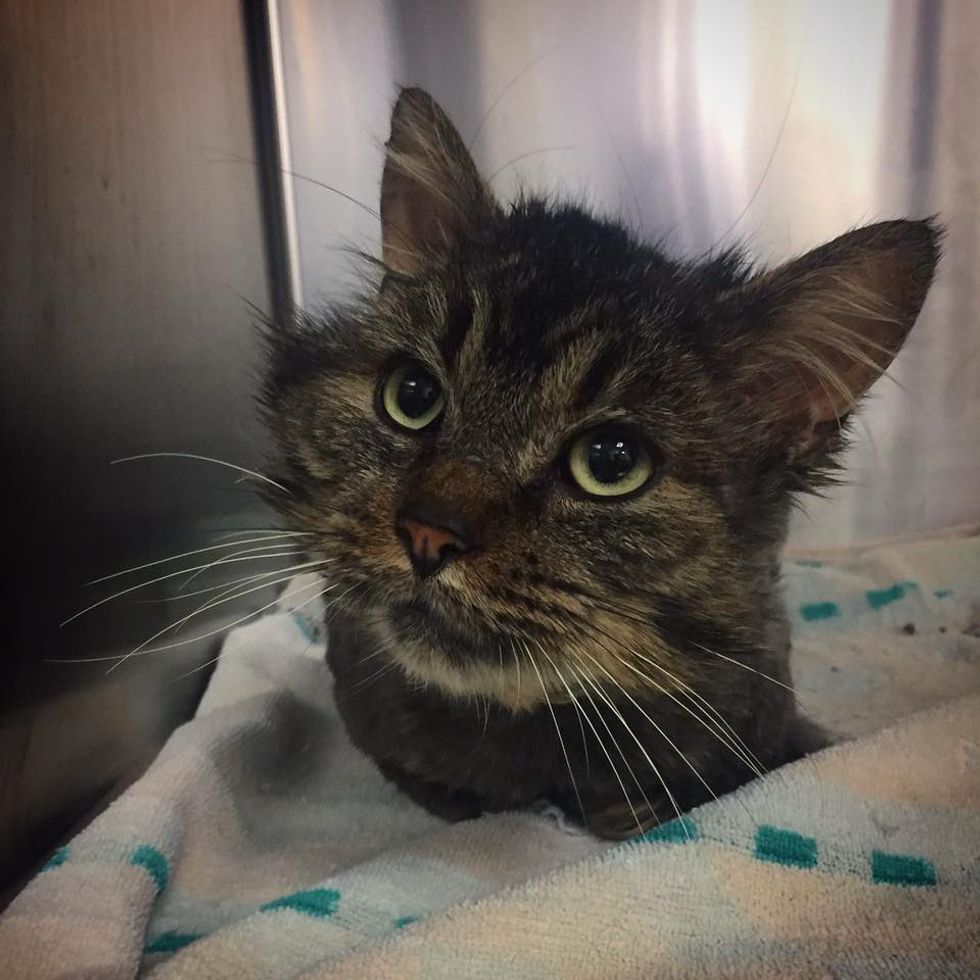 Chatons Orphelins Montréal
Once the kitty was brought to the clinic, he didn't fight or wanted to go back. He seemed very happy to be warm. They named him Dickens and he was around one year old.
"No more sleeping alone and no more alley fights with other cats. His rescuer gave him the first care and got him neutered. He tested positive for FIV."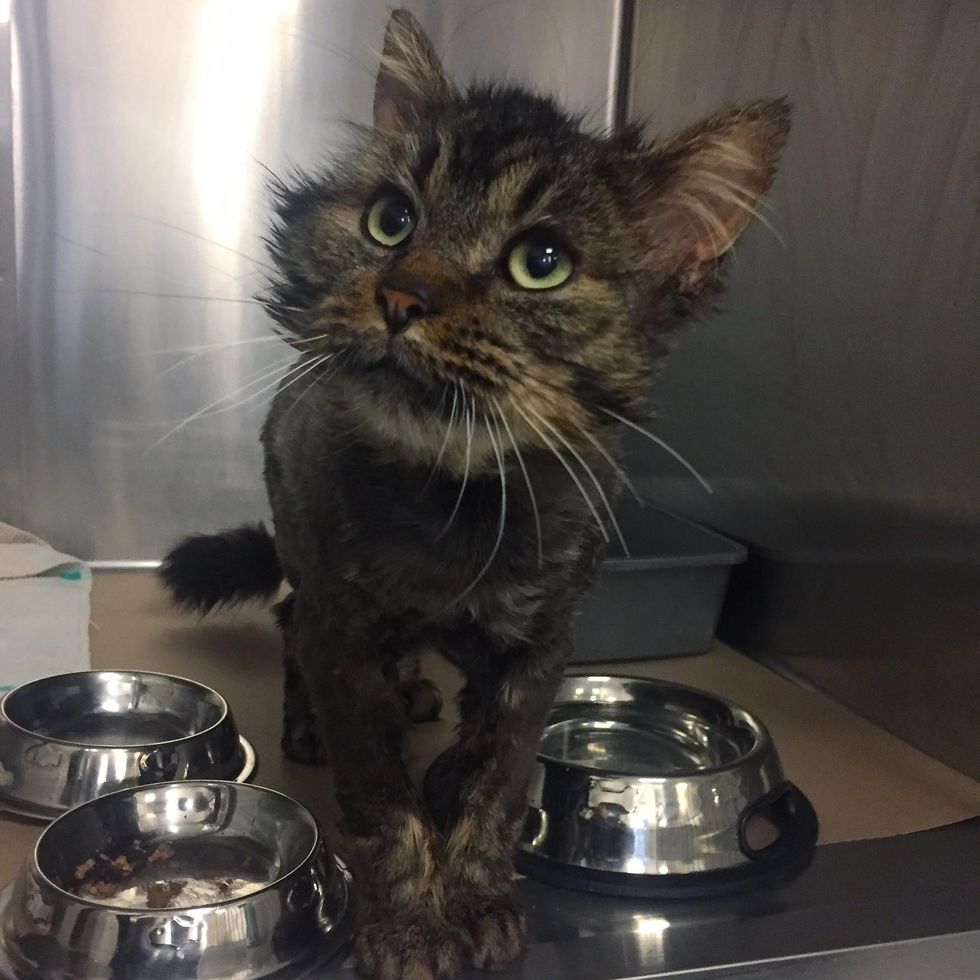 Chatons Orphelins Montréal
They removed all the knots and matts in his furry coat, and the little guy felt so much better and started purring aloud.
"Dickens is always so beautiful even shaved. He stayed for several weeks at the clinic, and he was able to rest and regain trust. He was waiting for his caregiver every day, and if we were to see him, he'd come down and rub his head."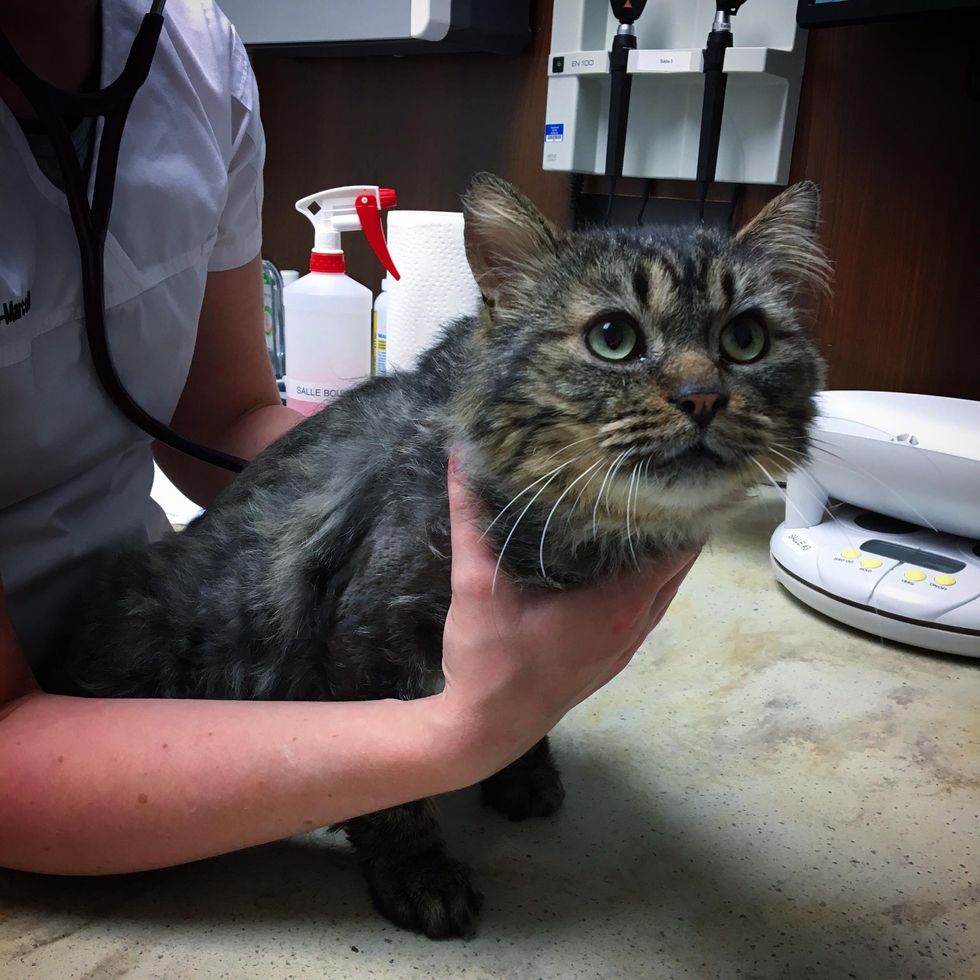 Chatons Orphelins Montréal
Marie, a volunteer at Chatons Orphelins Montréal, took him home to foster.
After he realized there was no danger in the new environment, he began to explore and soon came out of his shell. Once he learned how it was like to be loved, he was hooked!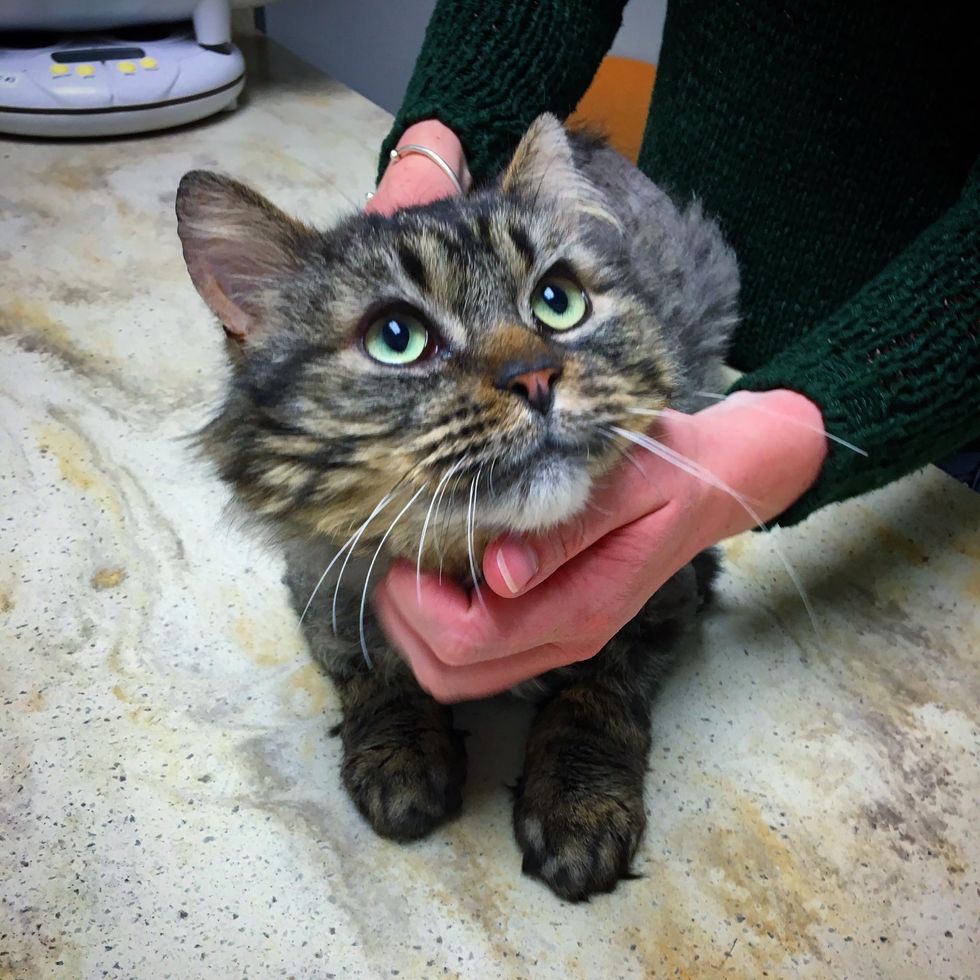 Chatons Orphelins Montréal
"He is very affectionate and dependent on his human. He loves to receive attention and care. Dickens is a real baby with his family."
The sweet fluffy boy is very vocal and craves companionship. "He doesn't like having closed doors, and he always wants to be with his humans."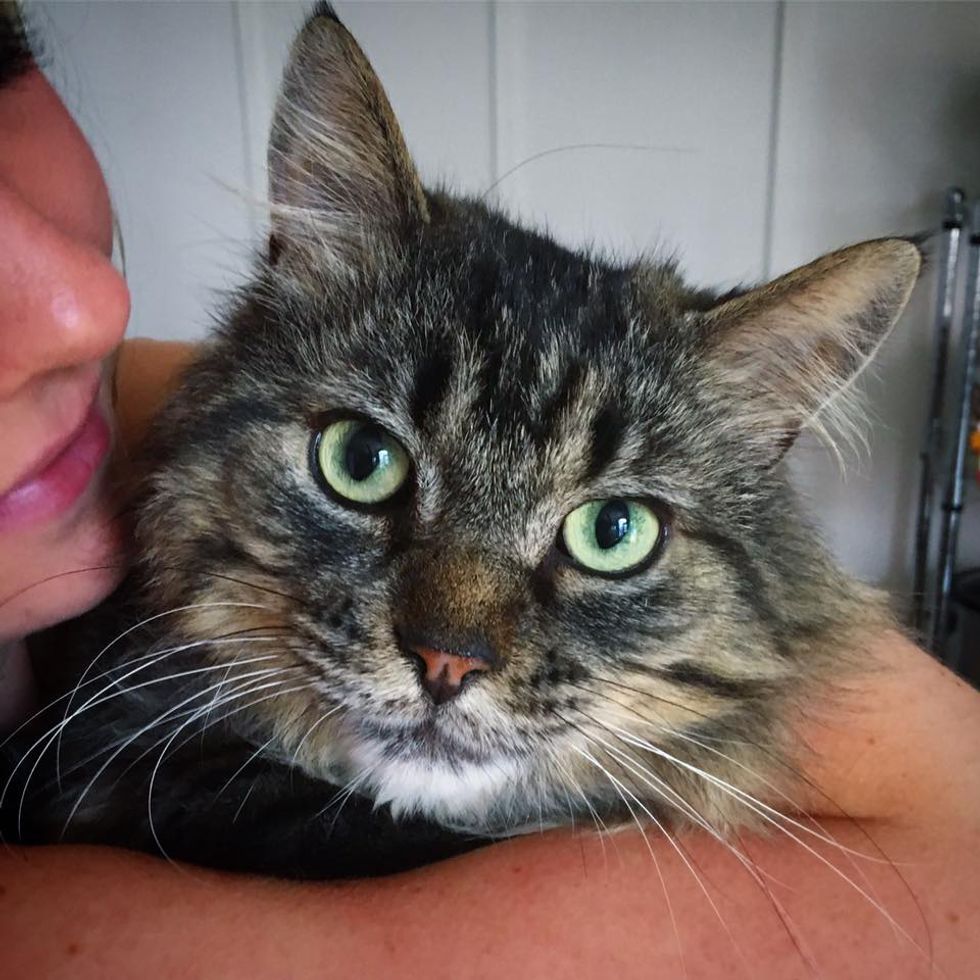 Chatons Orphelins Montréal
Once he was ready for adoption, his rescuer came back for him.
"He went to his forever home with the person who pulled him out of wandering."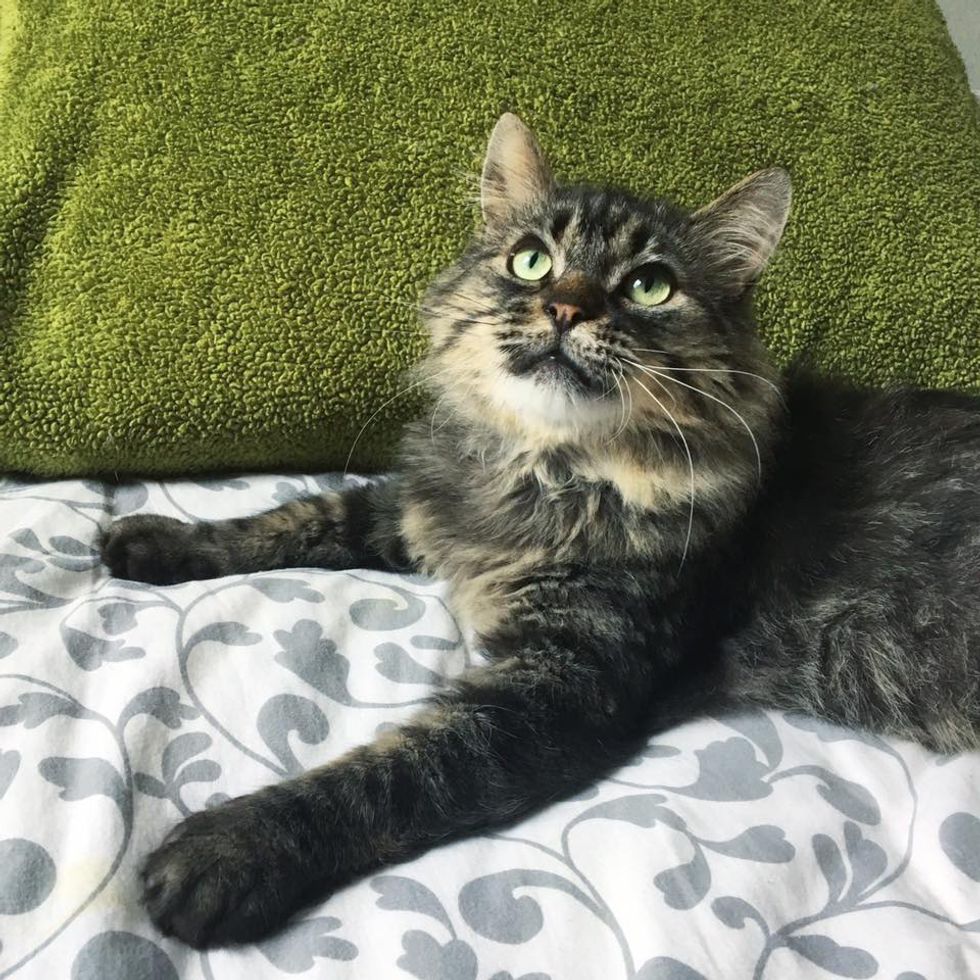 Chatons Orphelins Montréal
"Dickens loves to be taken care of and receive affection. He loves to talk to get your attention, and you don't have to answer too much because he can speak for a long time.
"With abundance of love, he became a teddy bear."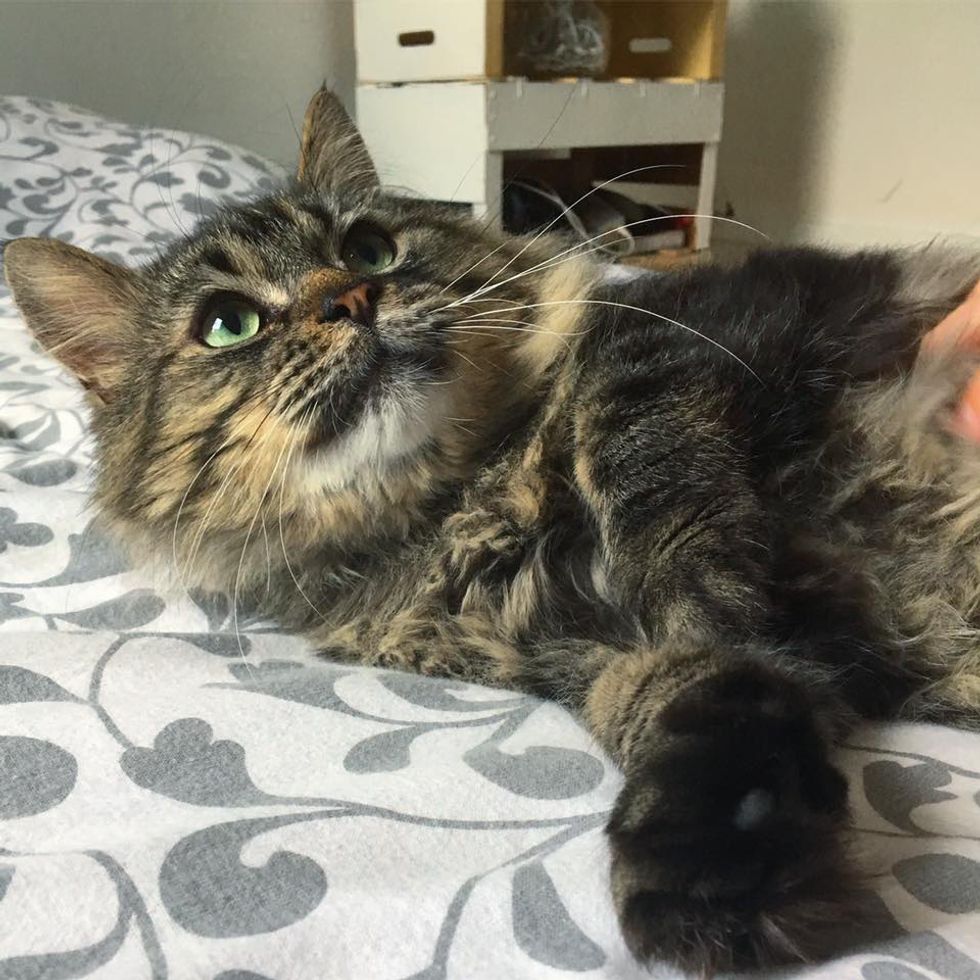 Chatons Orphelins Montréal
The sweet tabby boy has blossomed into an adorable lovebug!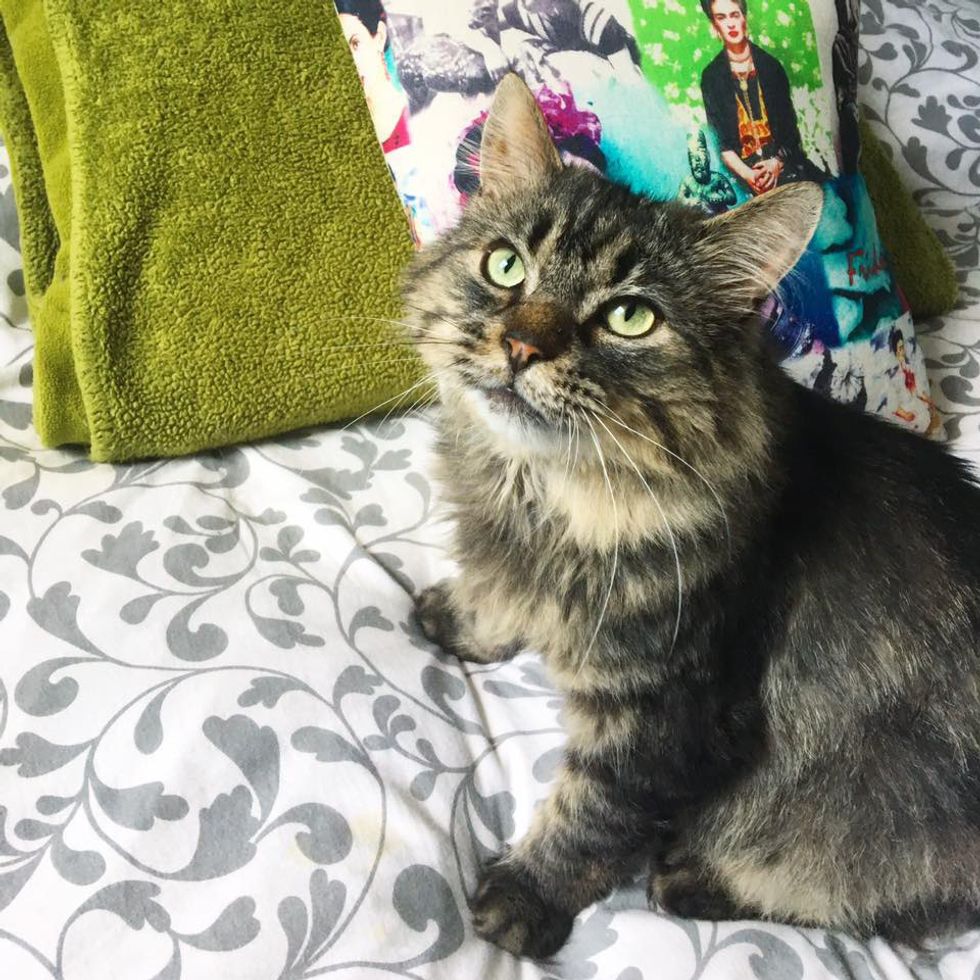 Chatons Orphelins Montréal
Share this story with your friends. If you would like to support their rescue efforts, click here to see how you can help. Follow Chatons Orphelins Montréal on Facebook.
Related story: Neighbor's Cat Comes to See His Dream Girl Almost Every Day For Two Years