He's a little cross-eyed and only has tunnel vision, but his humans love him the same and wouldn't trade him for anything.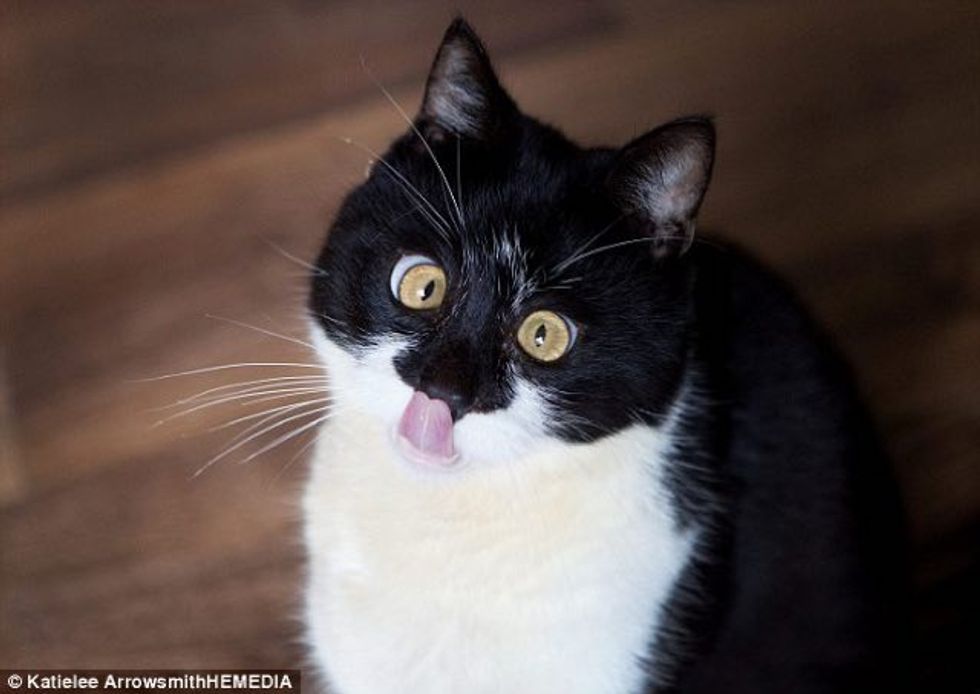 Eight-year-old Ozzy is a very curious kitty. When he was a kitten, he got into an accident that left him cross-eyed. He's been compared to Bagheera, the hypnotized panther in The Jungle Book.
[Scroll down for video]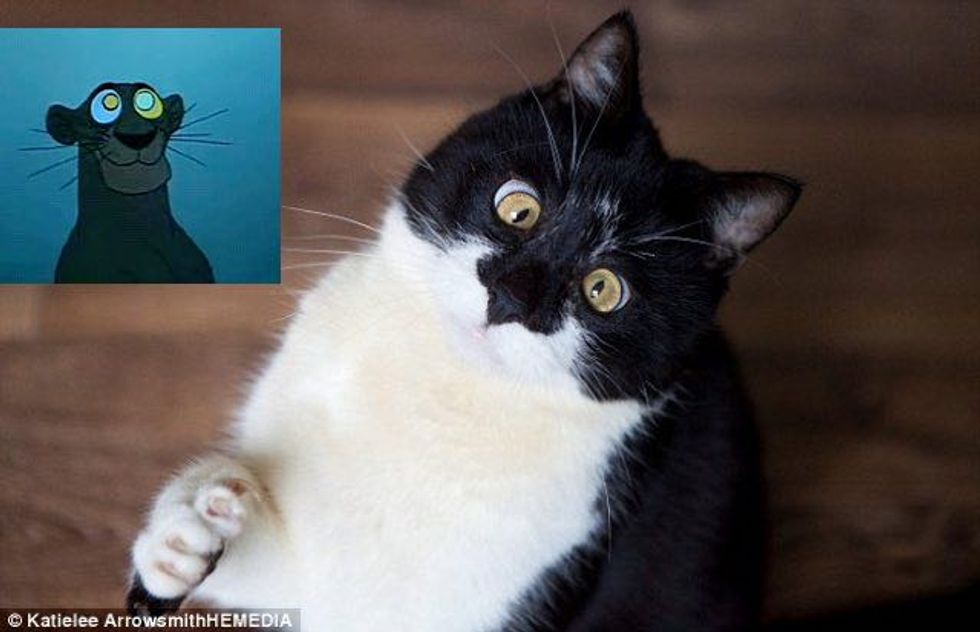 "He looks like the panther from the Disney movie when you see the eyes," said Ian McDougall. "Me and Evelyn took him in because he was the runt of the litter."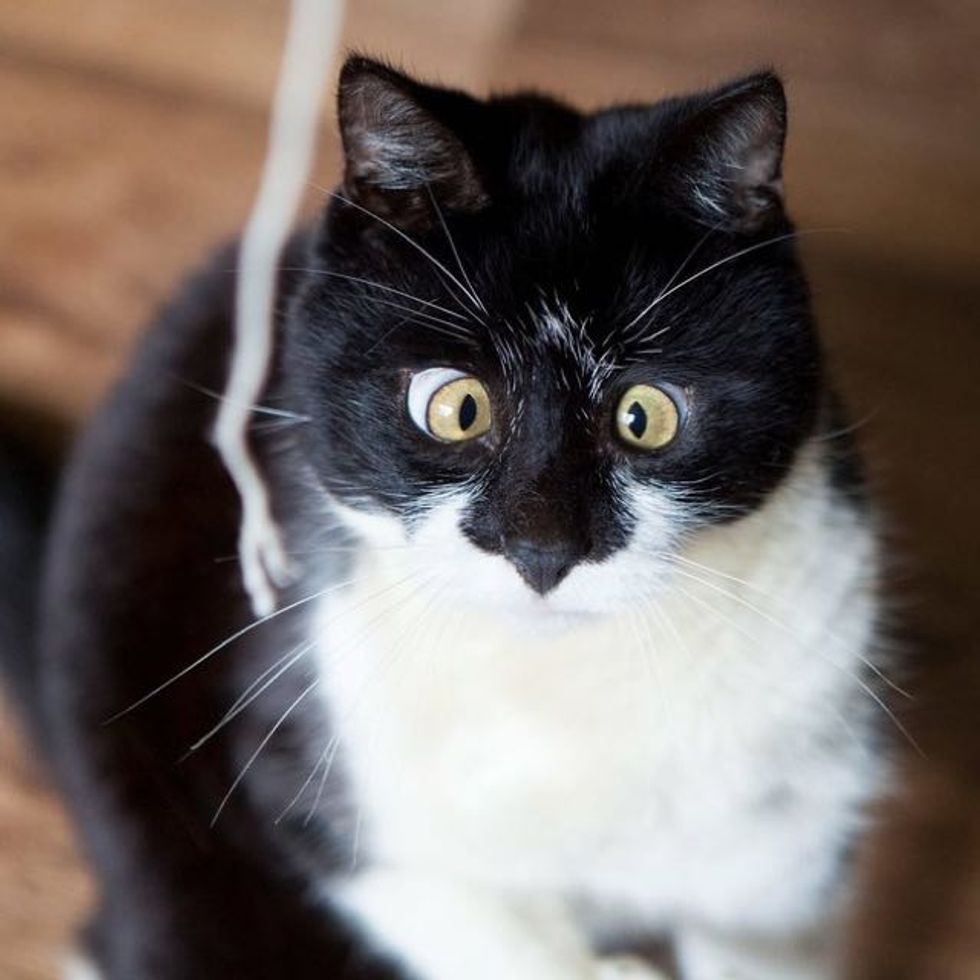 "I think he's got tunnel vision, he can look at one bit and then it's a bit further away. It's very comical when he's chasing a fly. He's got real character about him."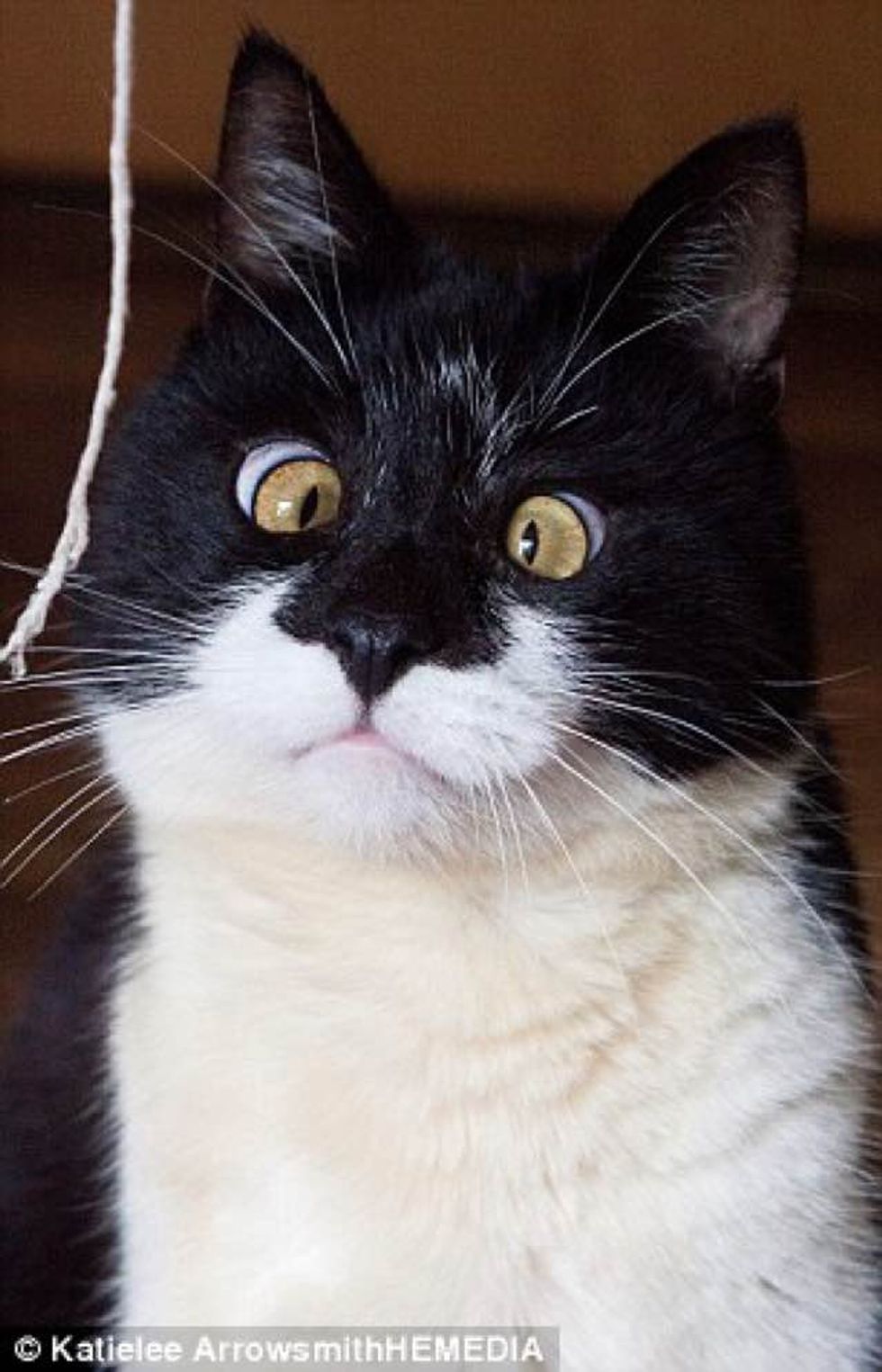 "The condition doesn't hinder him in the house, he's used to the house. He can run up and down the corridor," he added. "We wouldn't swap him for anything."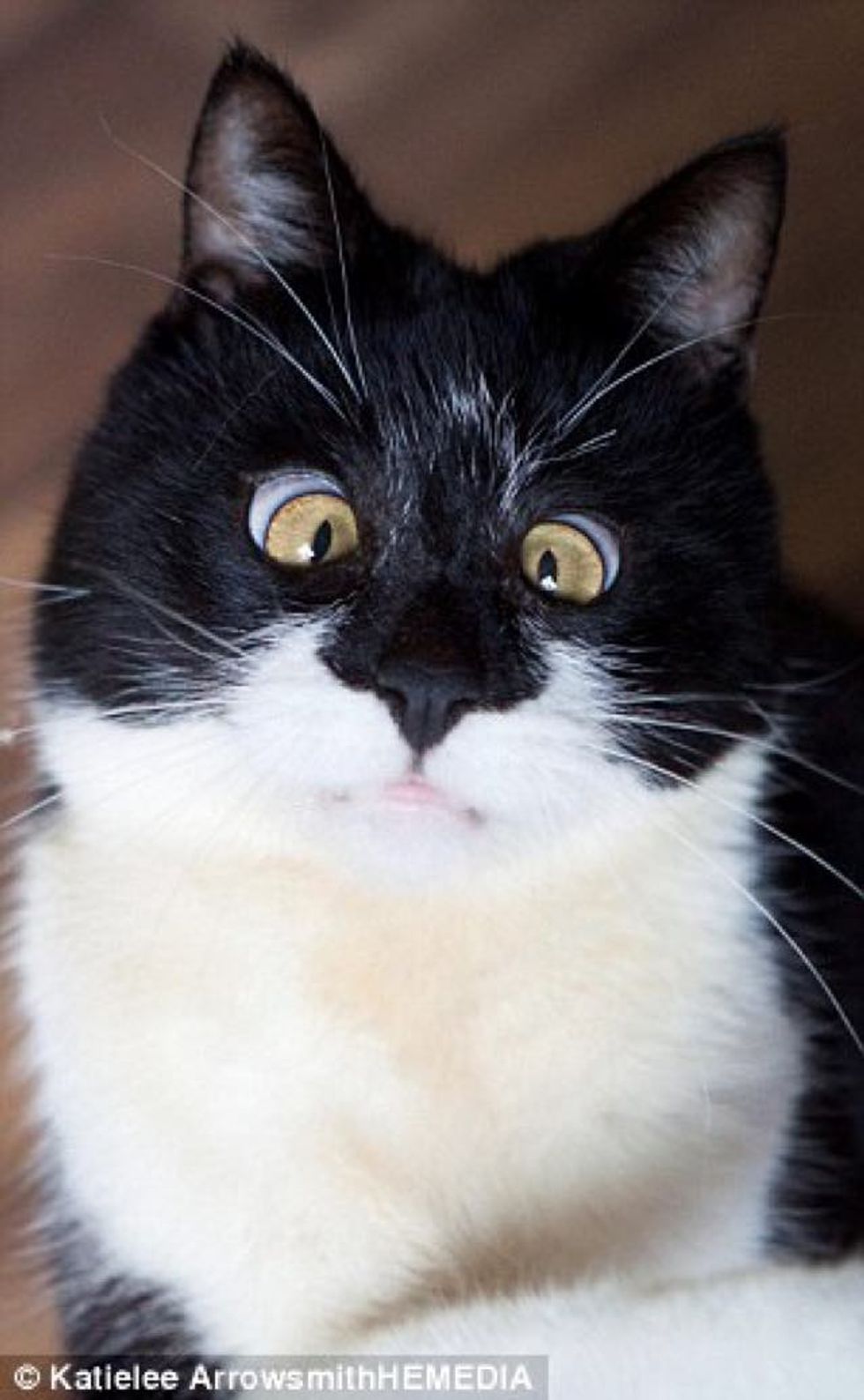 Ozzy the cat has crossed eyes, but we think he's purrrfect. Watch: