Meet Quirky the cat who can't see but he doesn't think he's any different.
Here's his story via Quirky the Blind Kitten:
"Quirky was adopted by Frank and Vicky Giannangelo on San Juan Island, WA. He was found in the woods with his sisters near the San Juan Island dump and brought to the local shelter. He was almost put to sleep because he was blind, either from birth or some trauma, and had head shakes. He has outgrown most of the head shaking, but when he in intent on something, we notice a little quivering.
He is a very happy kitty and really navigates well. He will run his ears along a wall until he knows where the doors are. Sometimes he runs into the wall at a full run when he is playing with another kitty, or running around too fast. He still does not know he is supposed to lick his furs or his hind end, but they give him little wipes now and then.
Quirky wishes to bring awareness that blind kittens are great to adopt, and that they quickly adapt to their world, and that no one need hesitate if they fall in love with one..."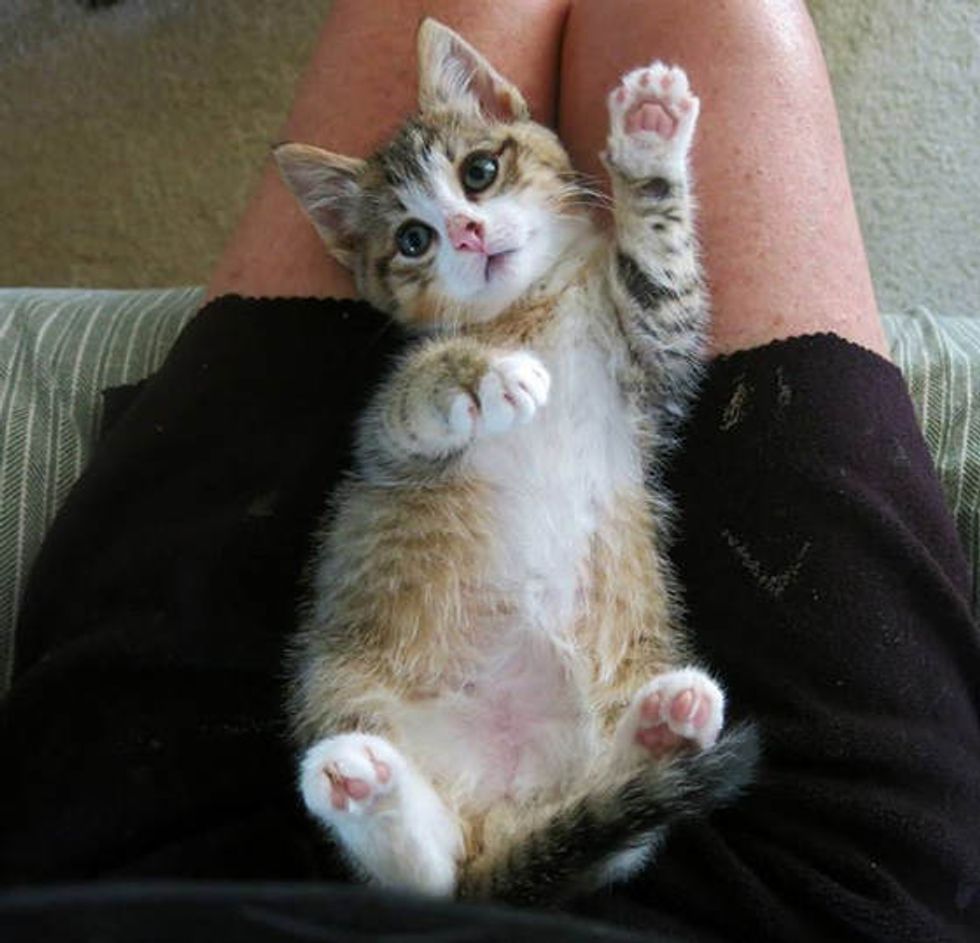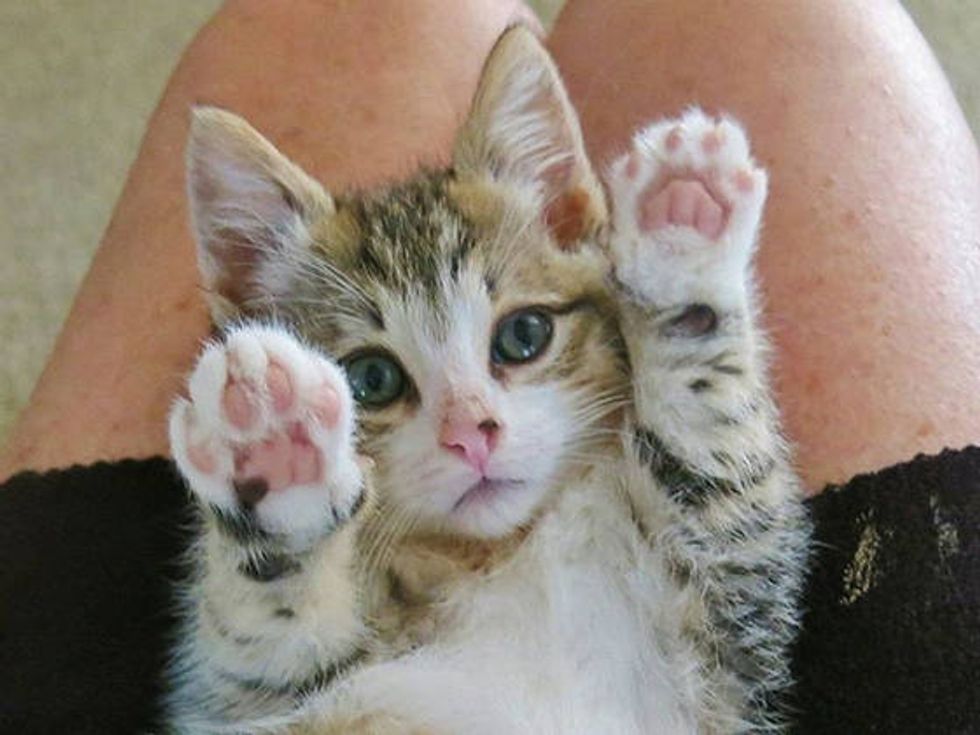 Watch him playing and navigating the house:
All grown up now! Quirky loves to nap on his human's bed.
Watch how Quirky gets out of the bed:
Though he can't see, Quirky never thinks he's any different.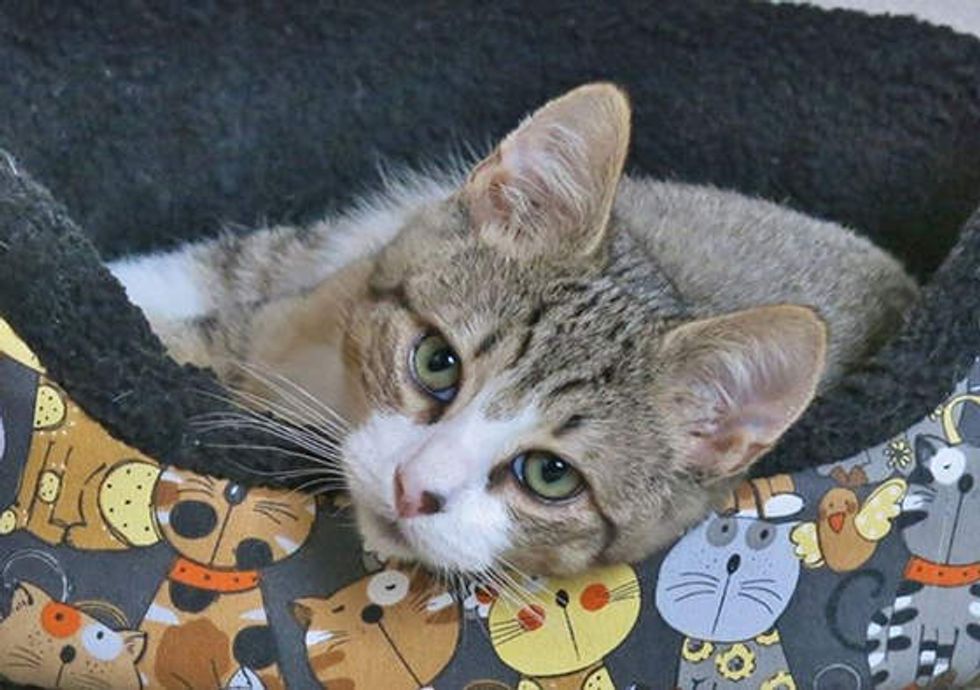 Follow Quirky the Blind Kitten on Facebook.