When this kitty came to the Western PA Humane Society, looking for a second chance, the staff discovered something unusual. Behind those big bat-like ears, there are two smaller ears tucked right behind them.
Meet Batman, the 4-eared cat.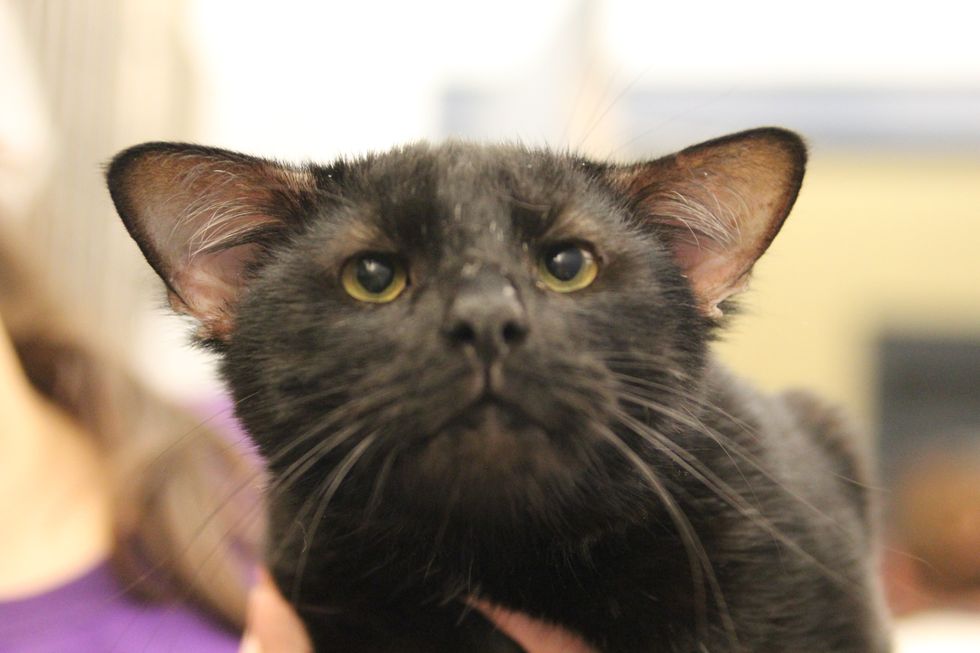 Courtesy: Amy Crawford of Western PA Humane Society
"Batman came in to the shelter with several other cats after his owner could no longer care for him," Caitlin Lasky of Western PA Humane Society, told Love Meow.
This affectionate feline was born with a congenital defect that gave him an extra pair of ears. Batman can hear perfectly fine.

"His hearing is just fine as is his health in general. He came in with an upper respiratory infection which is not abnormal for the cats we see, but that is now cleared up," Lasky said.
"The rarely seen genetic mutation has been documented back to 1938 in Ashtabula, Ohio, with a four eared cat named Toots. The mutation has been studied and is argued to be a recessive gene mutation needed from both parents in order to produce four ears."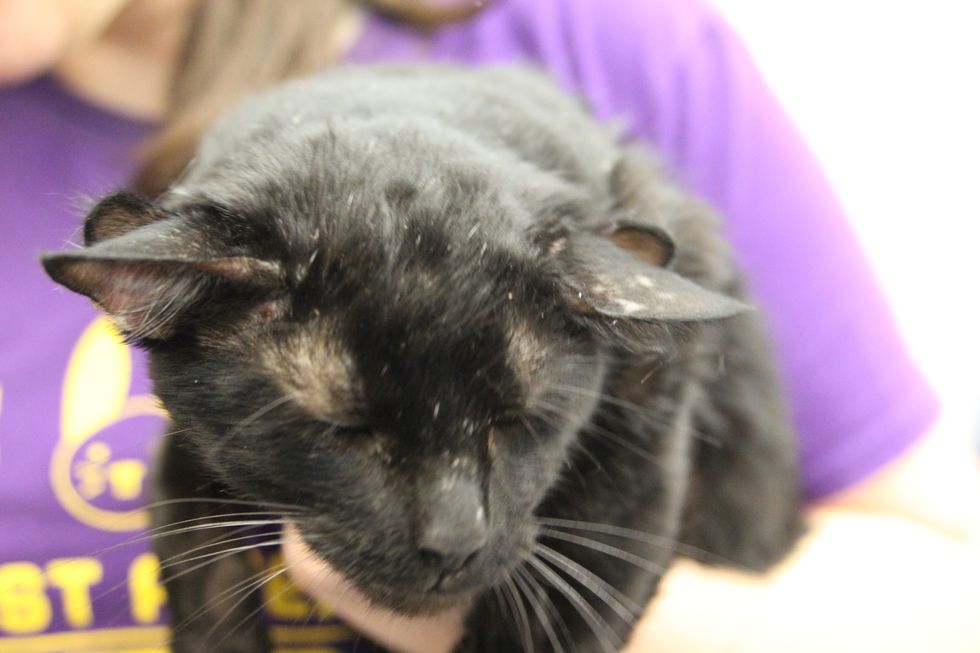 Courtesy: Amy Crawford of Western PA Humane Society
Besides Batman, Yoda the cat from Downers Grove, Illnios is also famous for his 4 ears.
Those two extra ear tufts are so rare that this may just be the first case of a shelter cat ever discovered to have four ears.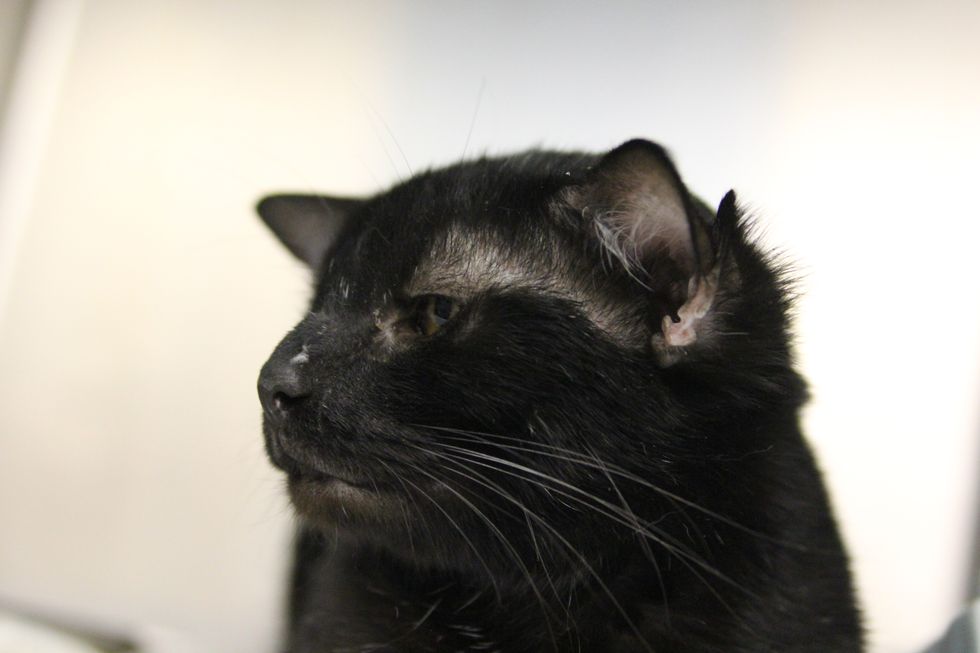 Courtesy: Amy Crawford of Western PA Humane Society
Batman is very friendly and a big fan of cheek rubs.
"As an open door shelter, we take in and care for any animal brought to us. Just when you think you've seen it all, a four eared cat comes in the door," said Hala Nuemah, Managing Director of the Western PA Humane Society.
Watch this video of Batman the love bug:
When it was time for Batman to look for a loving home, it didn't take long.
"He was put up for adoption yesterday and has already been adopted by a superhero cat loving girl and her mother," Lasky told Love Meow.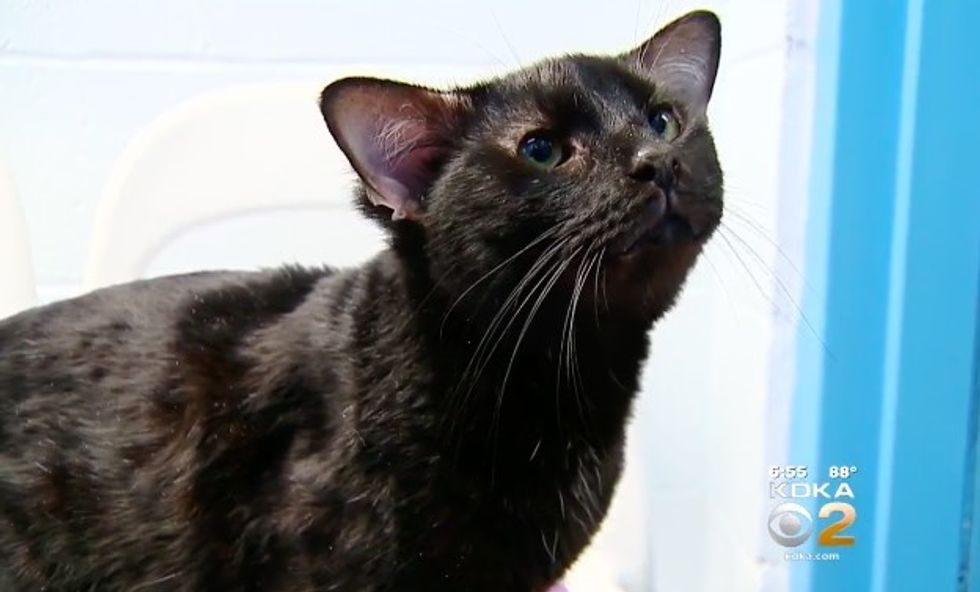 Facebook/KDKA
Watch Batman's story:
Share this story with your friends. You can help their rescue efforts by visiting Western PA Humane Society's website. Follow them on Facebook.
Related story: Maine Coon Cat Becomes Deaf Sailor's Ears and Helps Him Navigate at Sea