When Kara a rescue Abyssinian cat met Melba an unwanted rabbit who had had a hard time finding a permanent home, the cat took to the rabbit and offered some love and snuggles. It was then, they became each other's best friend.
"They both came unwanted from previous owners. The rabbit had been adopted and returned multiple times; she wasn't litter box trained so that could have been related. Within a week she was trained.
The Aby had open sores from scratching due to food allergies that her previous owner didn't brother to deal with. The matter was quickly addressed," said Liz H.
"During the early months of 2011 out of the corner of my eye I started to see Kara and Melba with their heads nestled together but as soon as I would turn my head to look, they'd move away from each other. It kept happening and they were very guarded about letting me observe them.
One day after seeing them together one second and apart the next, I sat down and had a talk with them and told them I knew they were friends and that it was okay. I'm sure they didn't understand a word I said and it was probably just a coincidence that they slowly started being more open about their friendship," Liz added.
They were both older adoptions and adopted separately. When they found each other, it didn't matter what they are, friendship has no boundaries.
Kara the cat and Melba the rabbit came unwanted from previous owners.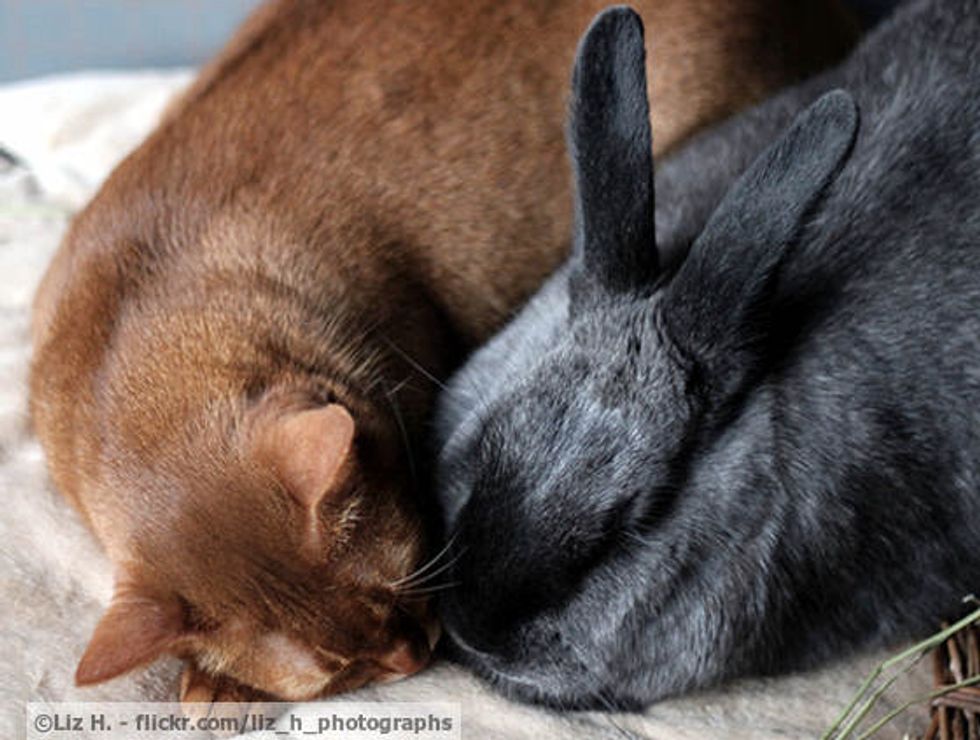 They found each other. Kara joined her new friend in her box, offering some love and snuggles.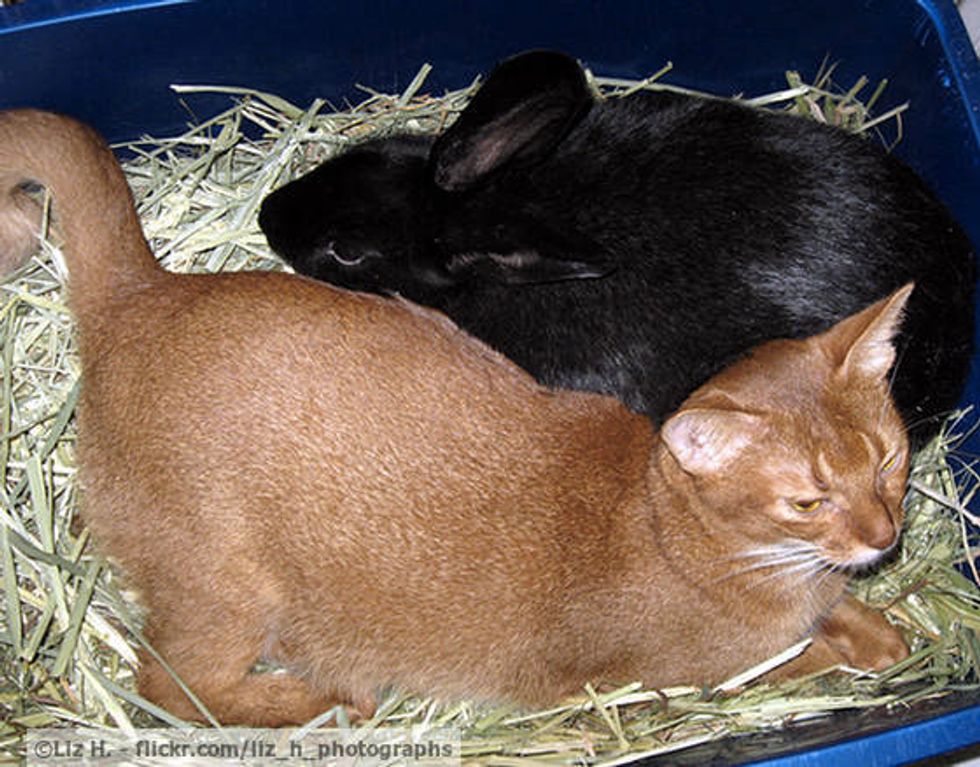 They became each other's best friends and the snuggles continued.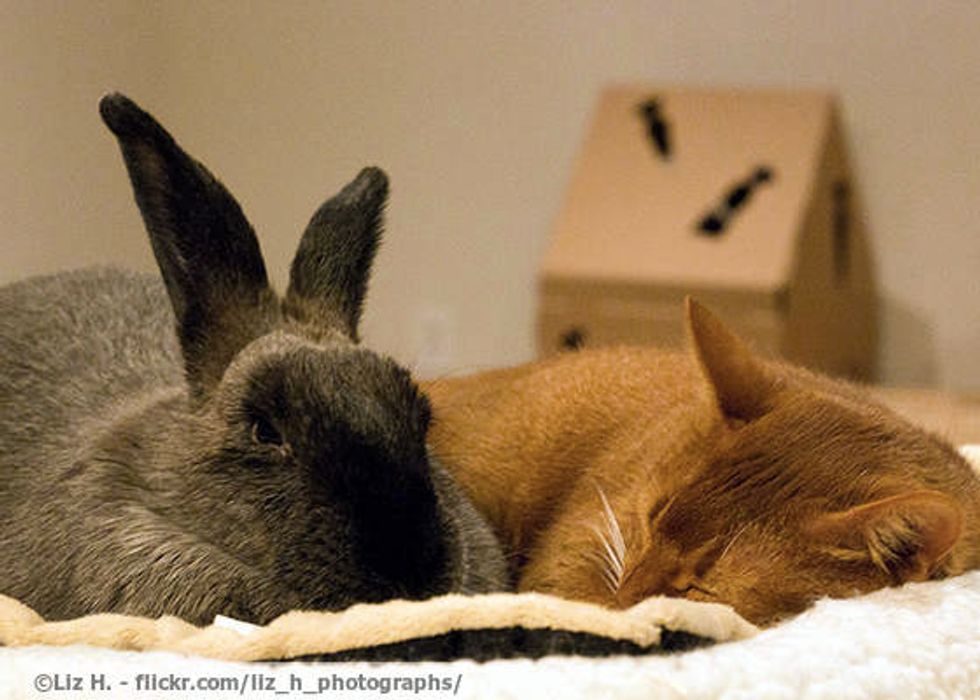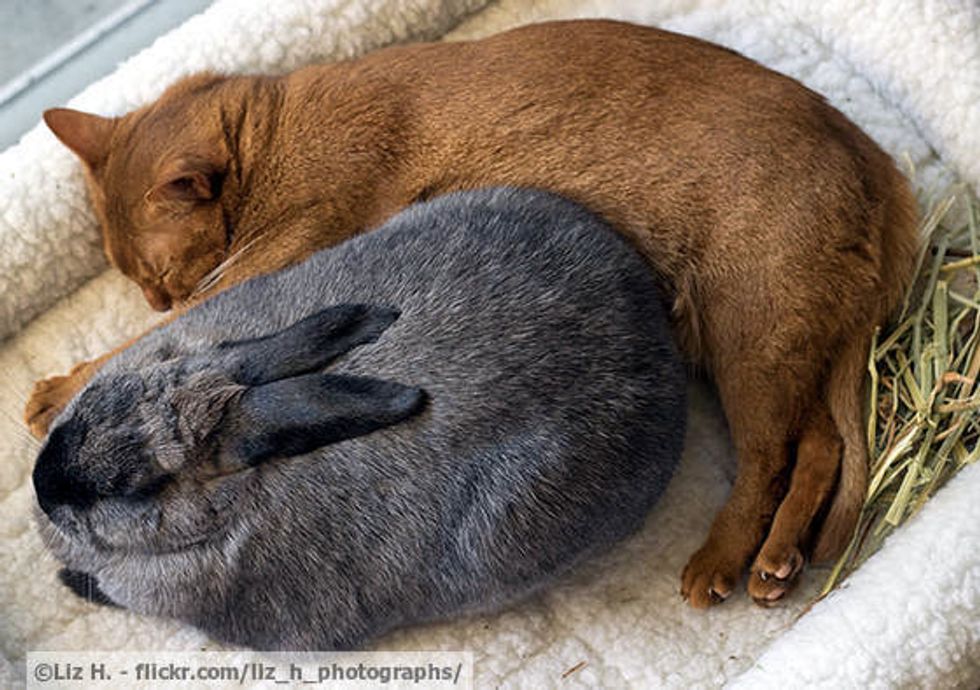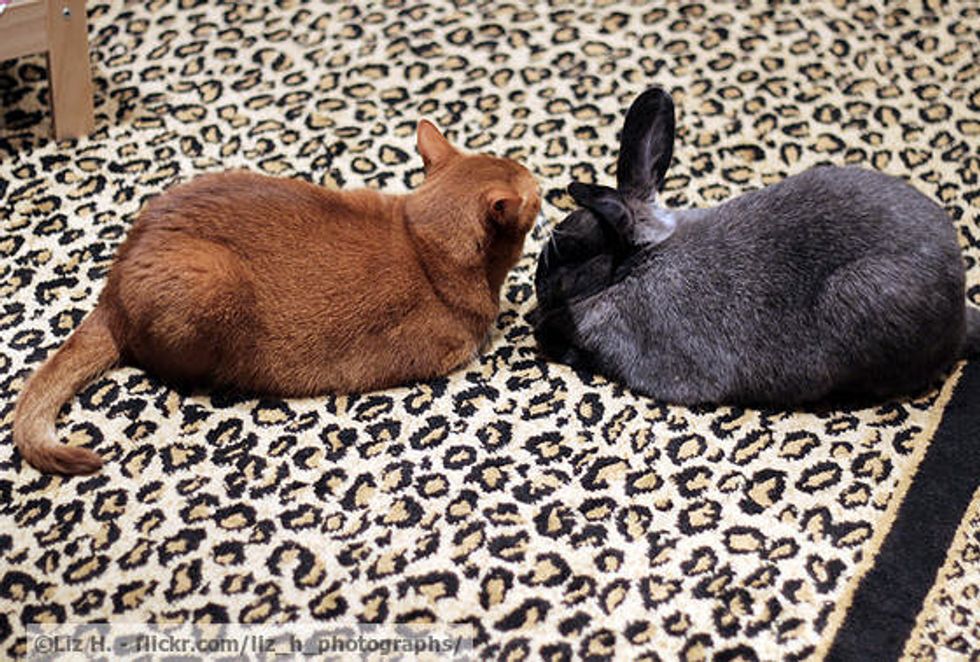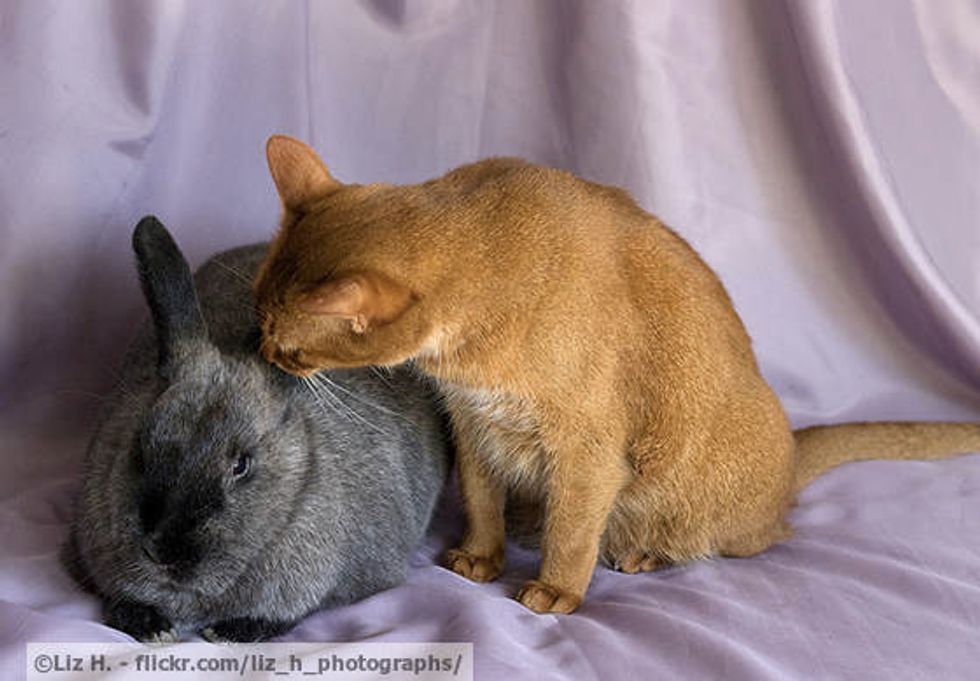 Friendship has no boundaries.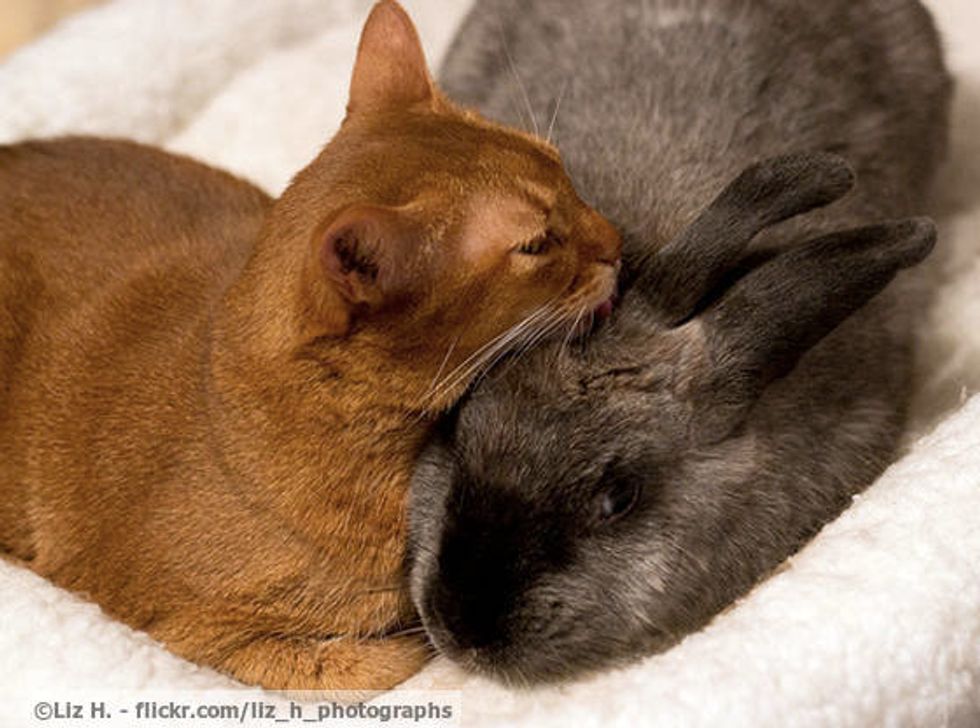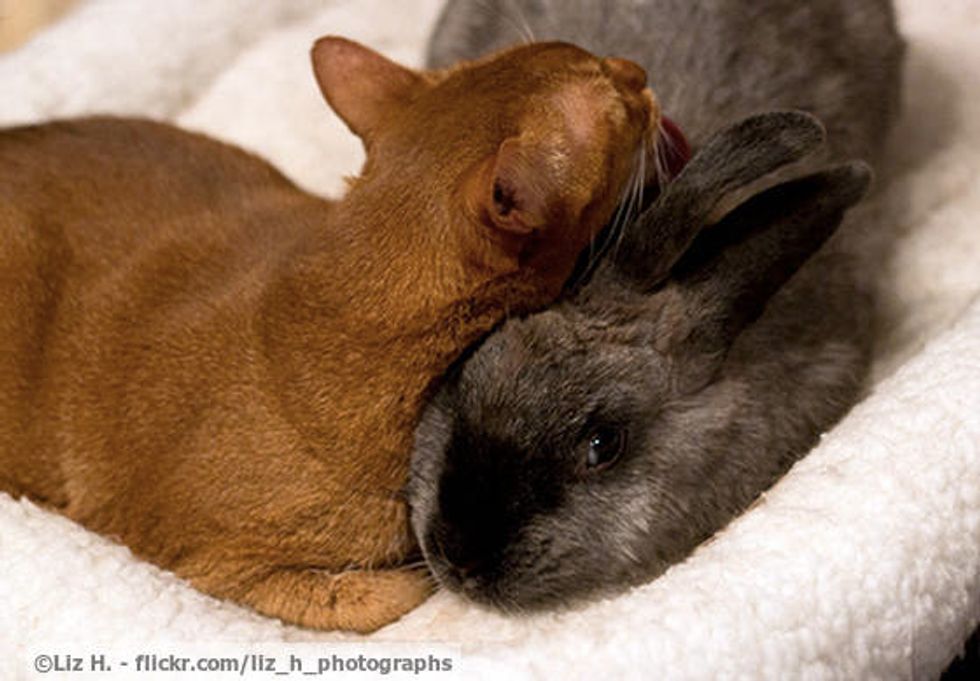 Photos courtesy of Liz H.